Prospective Families September 2022
WELCOME!
OPEN EVENING WEDNESDAY 17th NOVEMBER 6.00pm - 7.00pm.
If you have any questions, please can you email the school office on office@lmpsdorset.co.uk or call us on 01202 622378 One of our team will get back to you as soon as possible to help.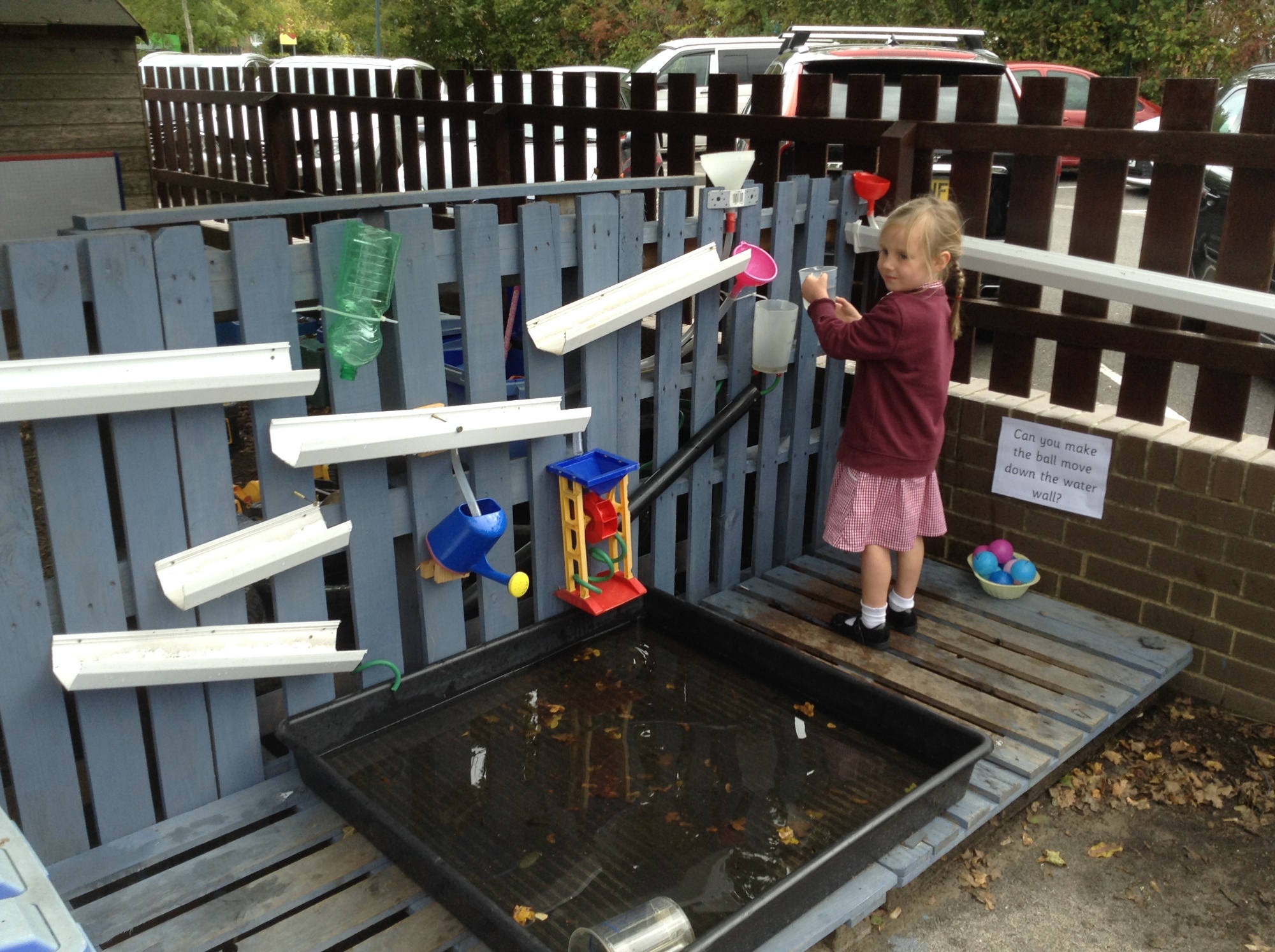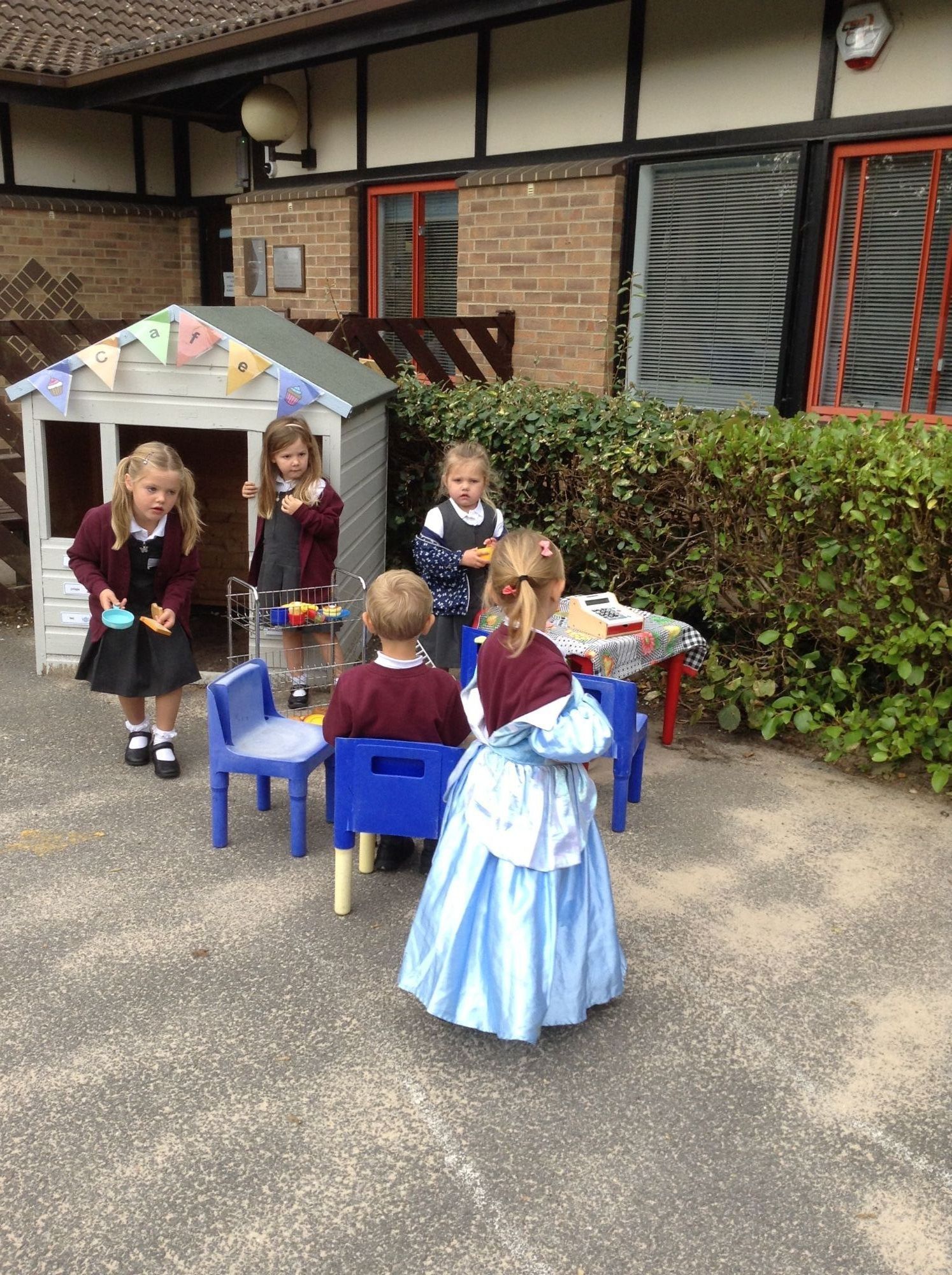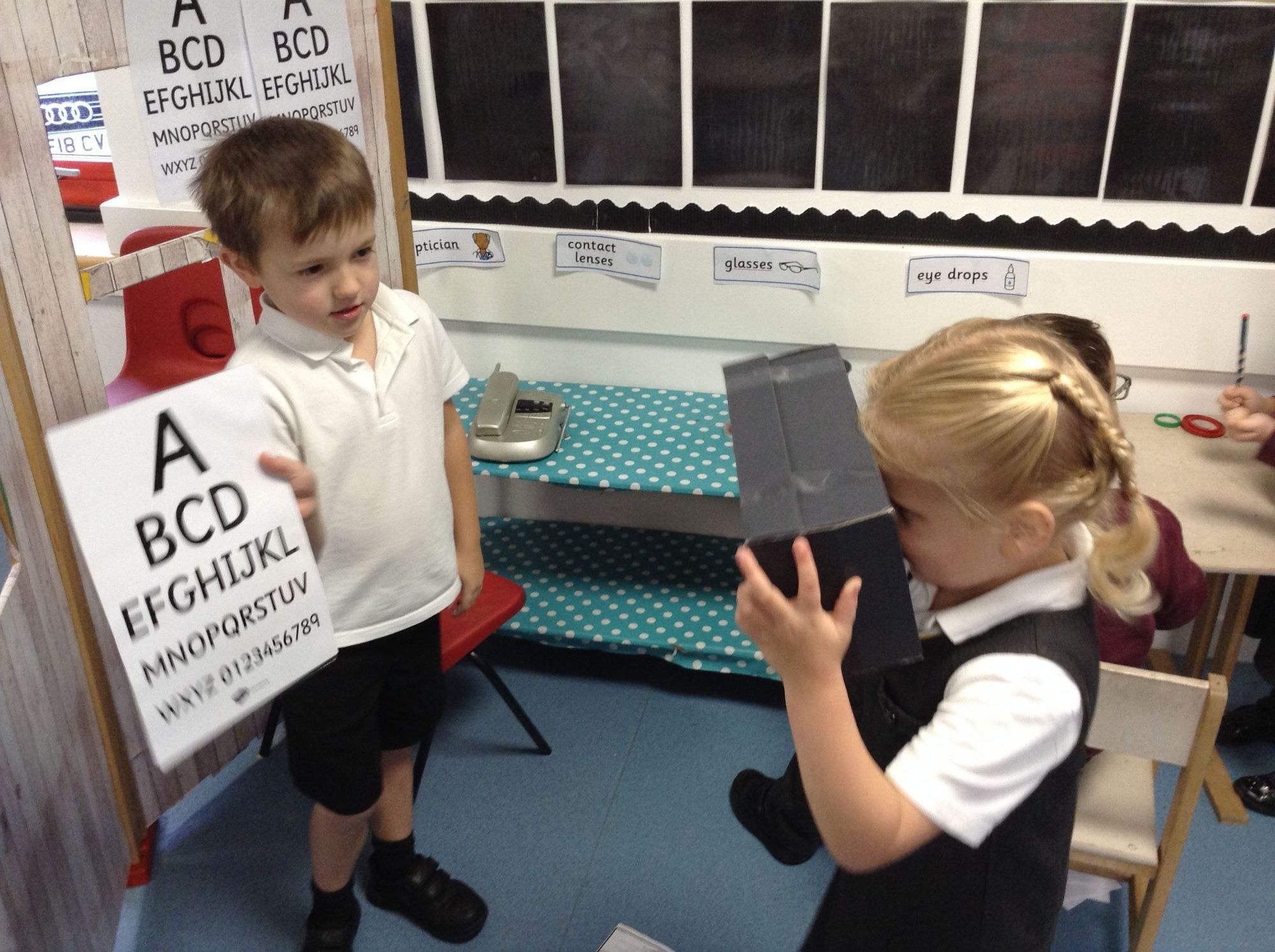 Virtual tour (Filmed September 2020)
A virtual tour, filmed by our previous Year 6 children, is available for you to watch.
Parent Handbook
Our Parent Handbook, with all the information you need to know about our school and the children's school day can be found below, available to download. An updated version will be available at the Open Evening for you to take home.
Let's visit our EYFS!

This is our school entrance, this is where you come when you first get to school!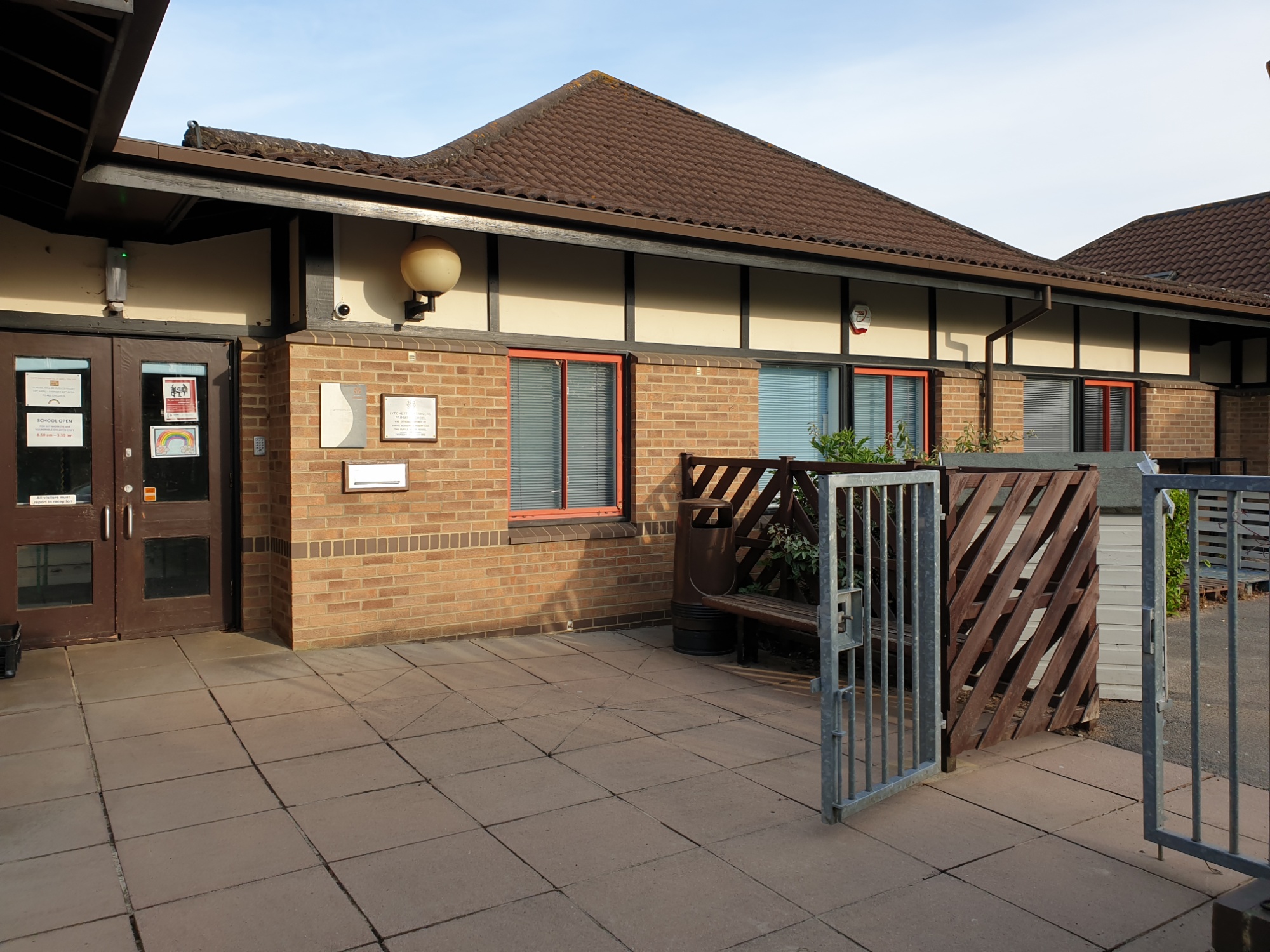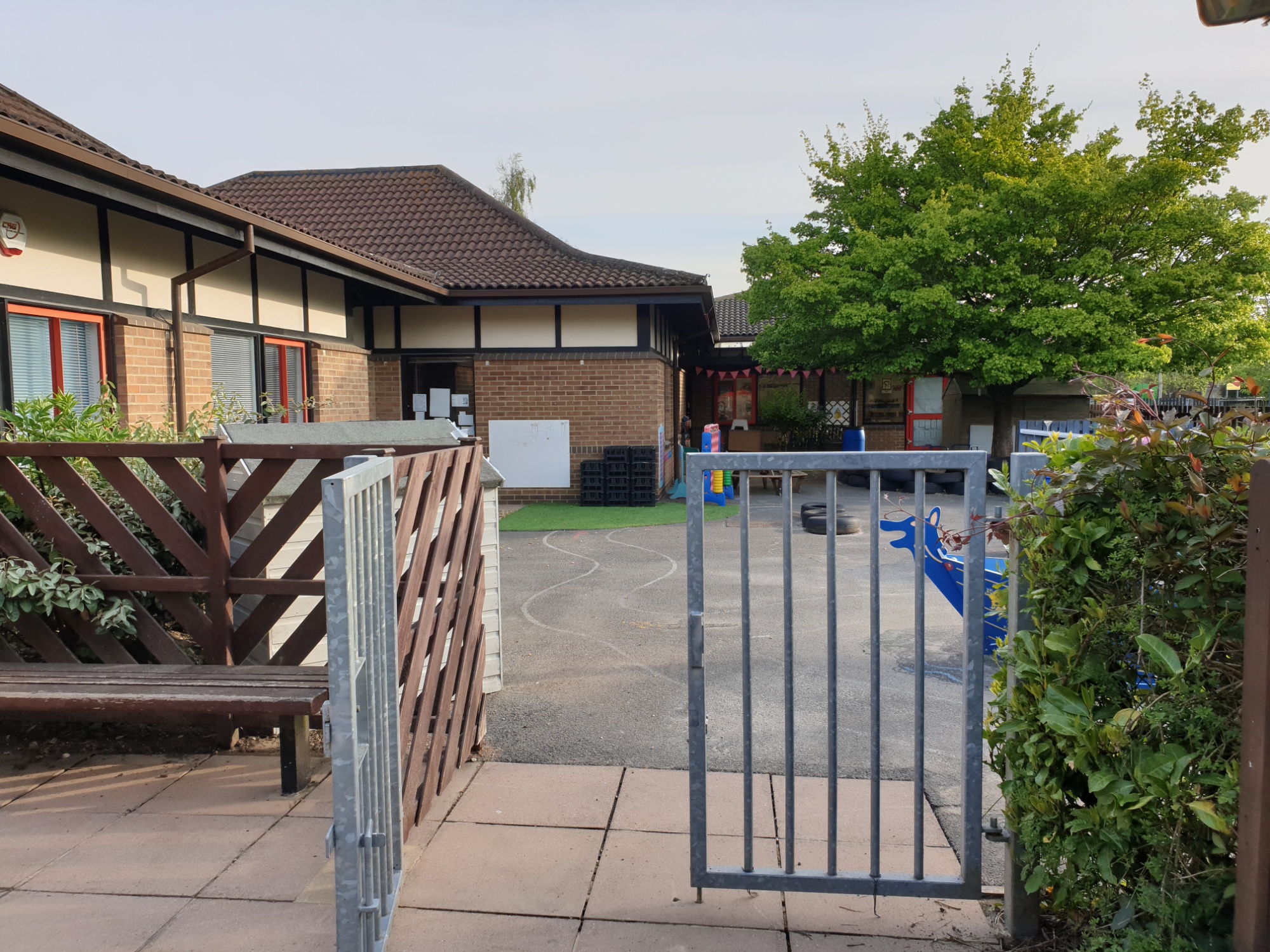 You've walked up to the Reception gates. We have our own entrance to the school! One of the teachers will always be on the gate to meet you in the morning and say "Hello!".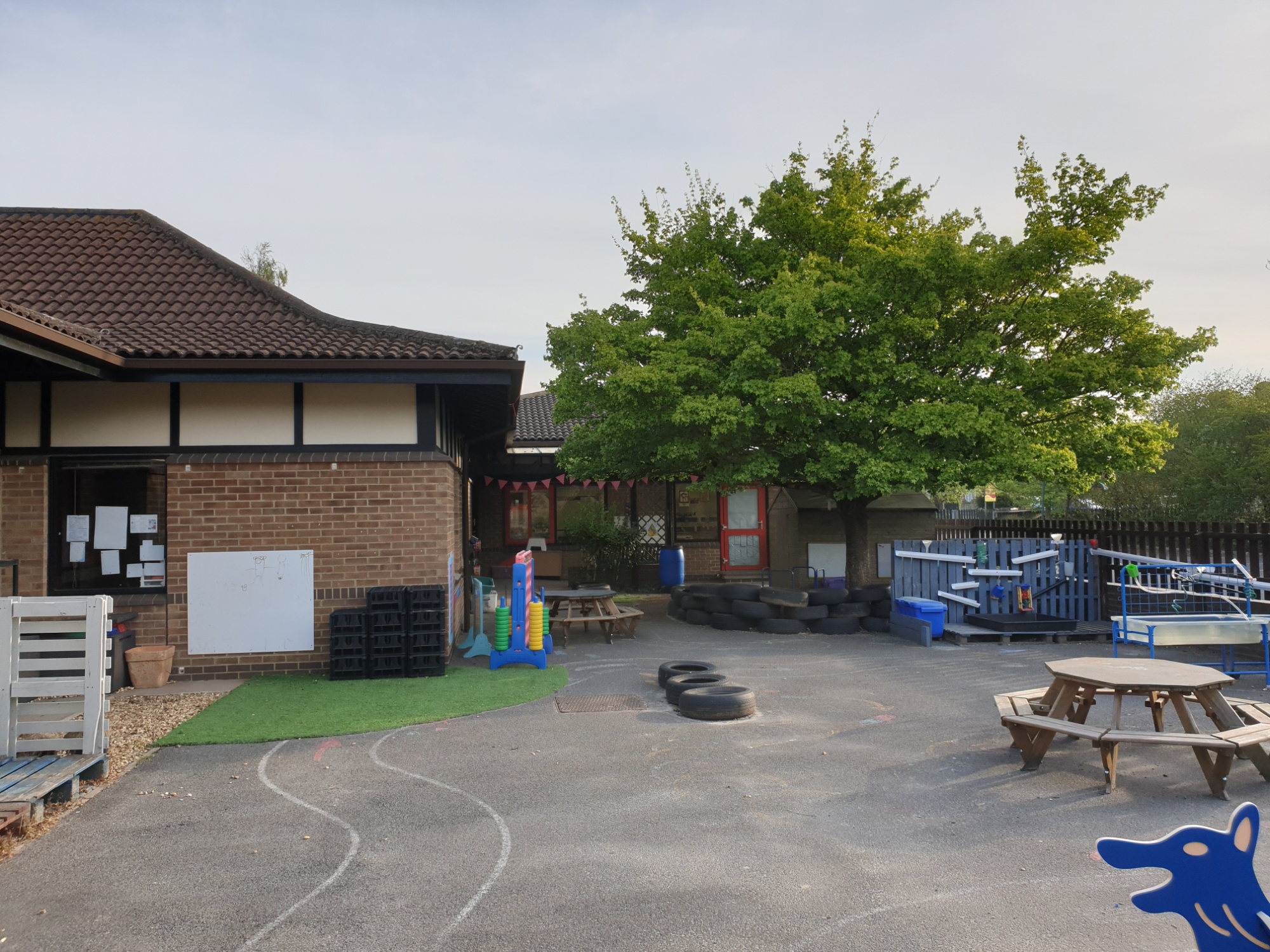 This is our Outside Area, we spend time out here playing and learning. Both classes use this together!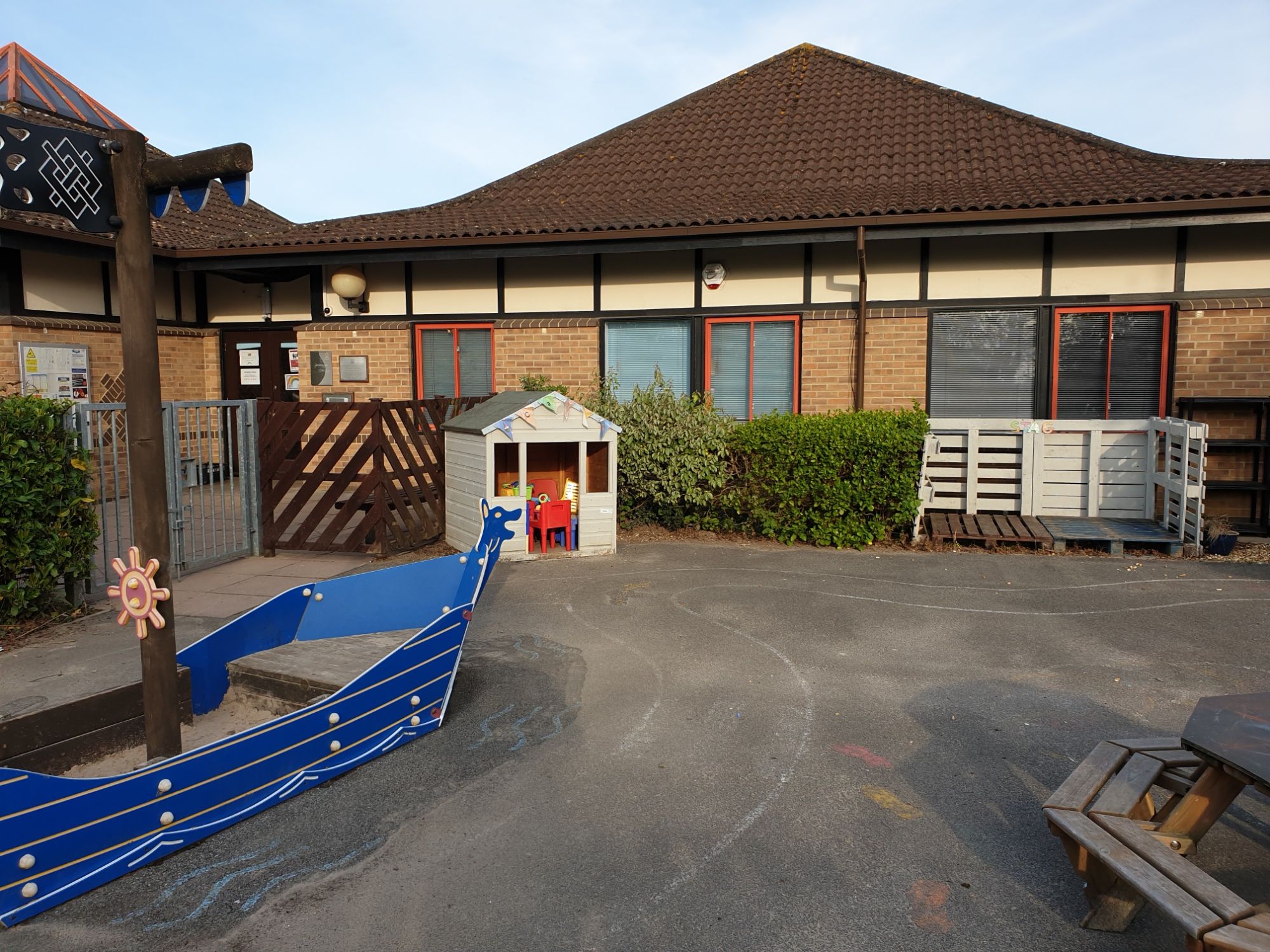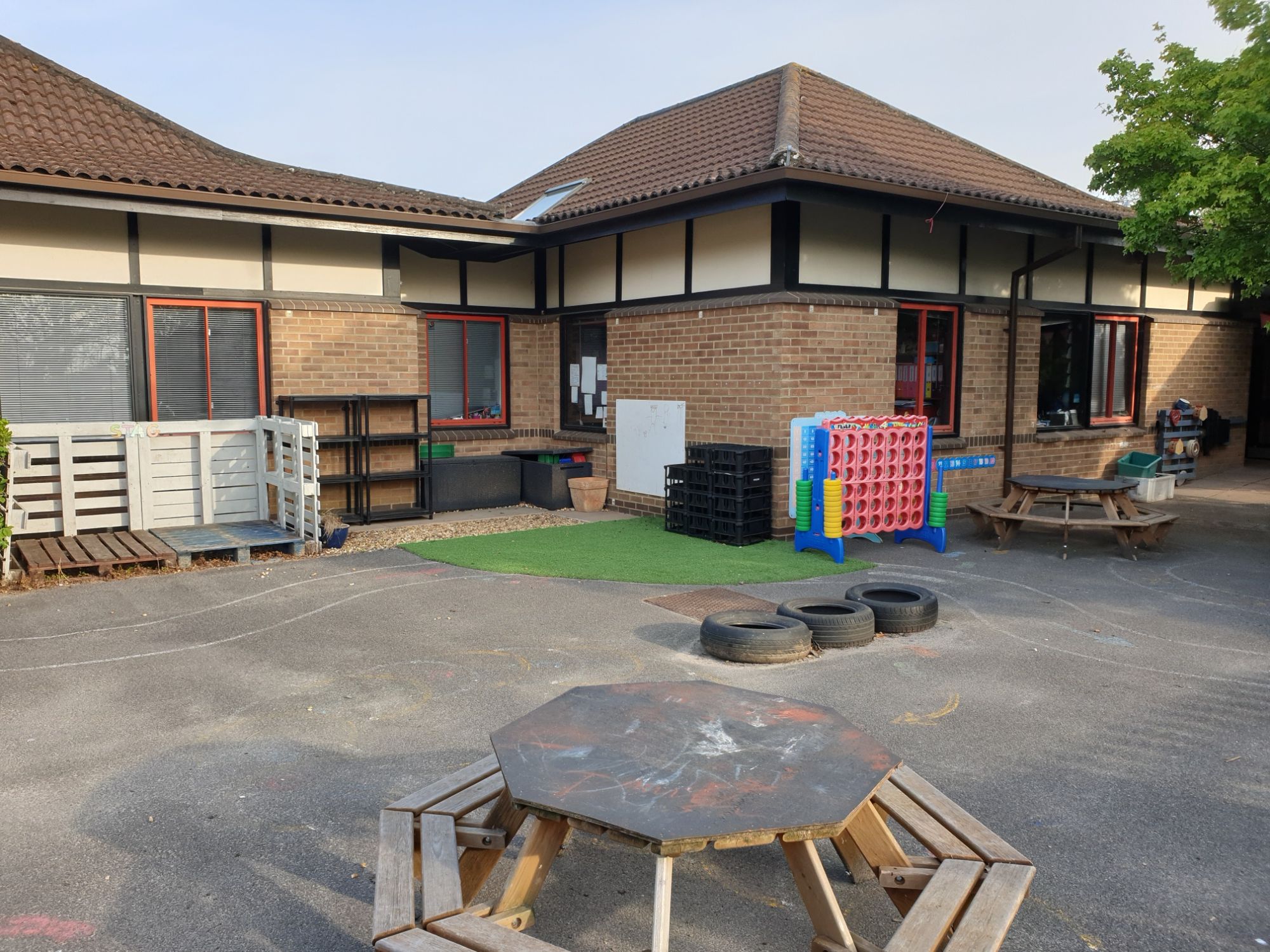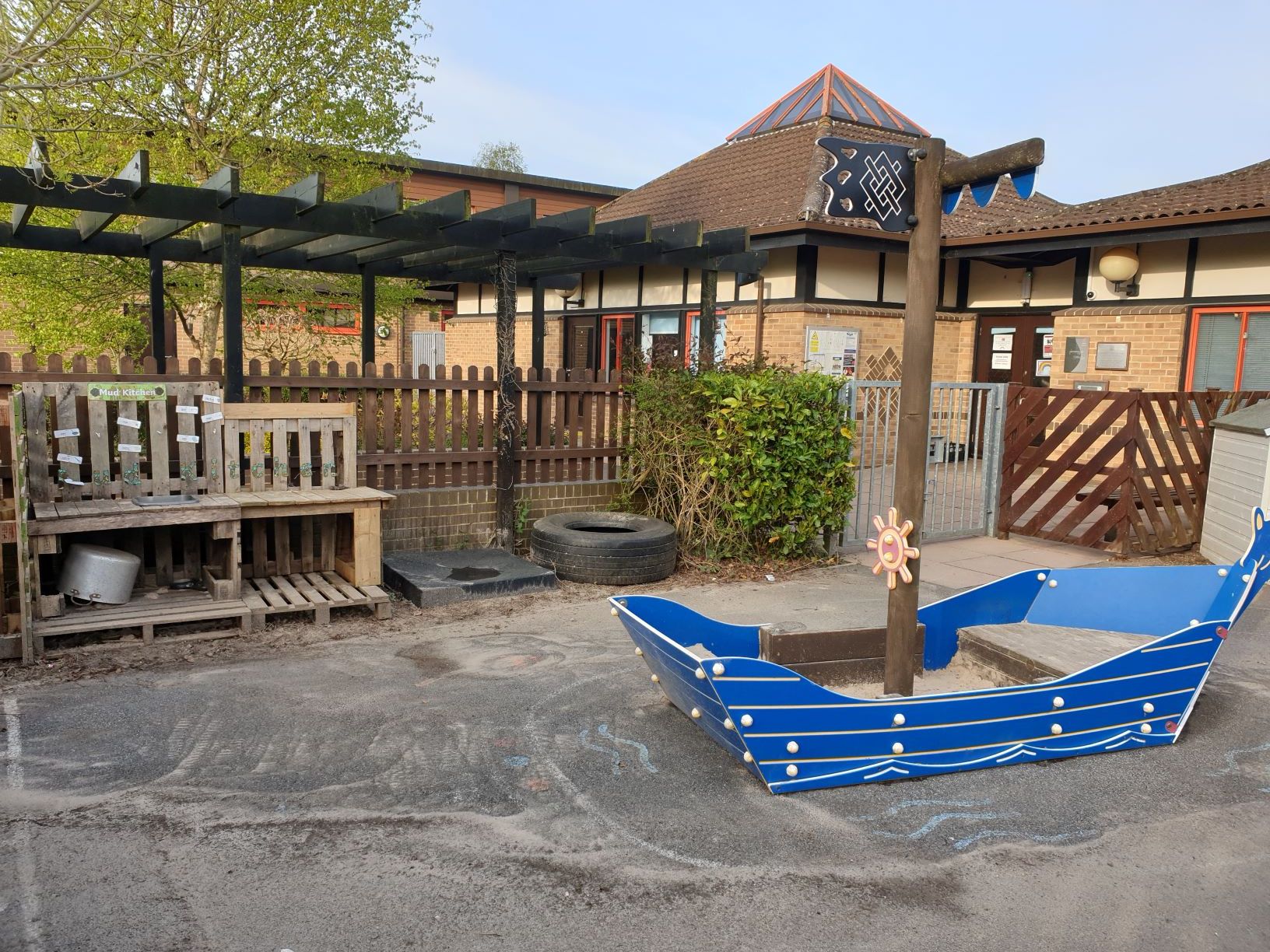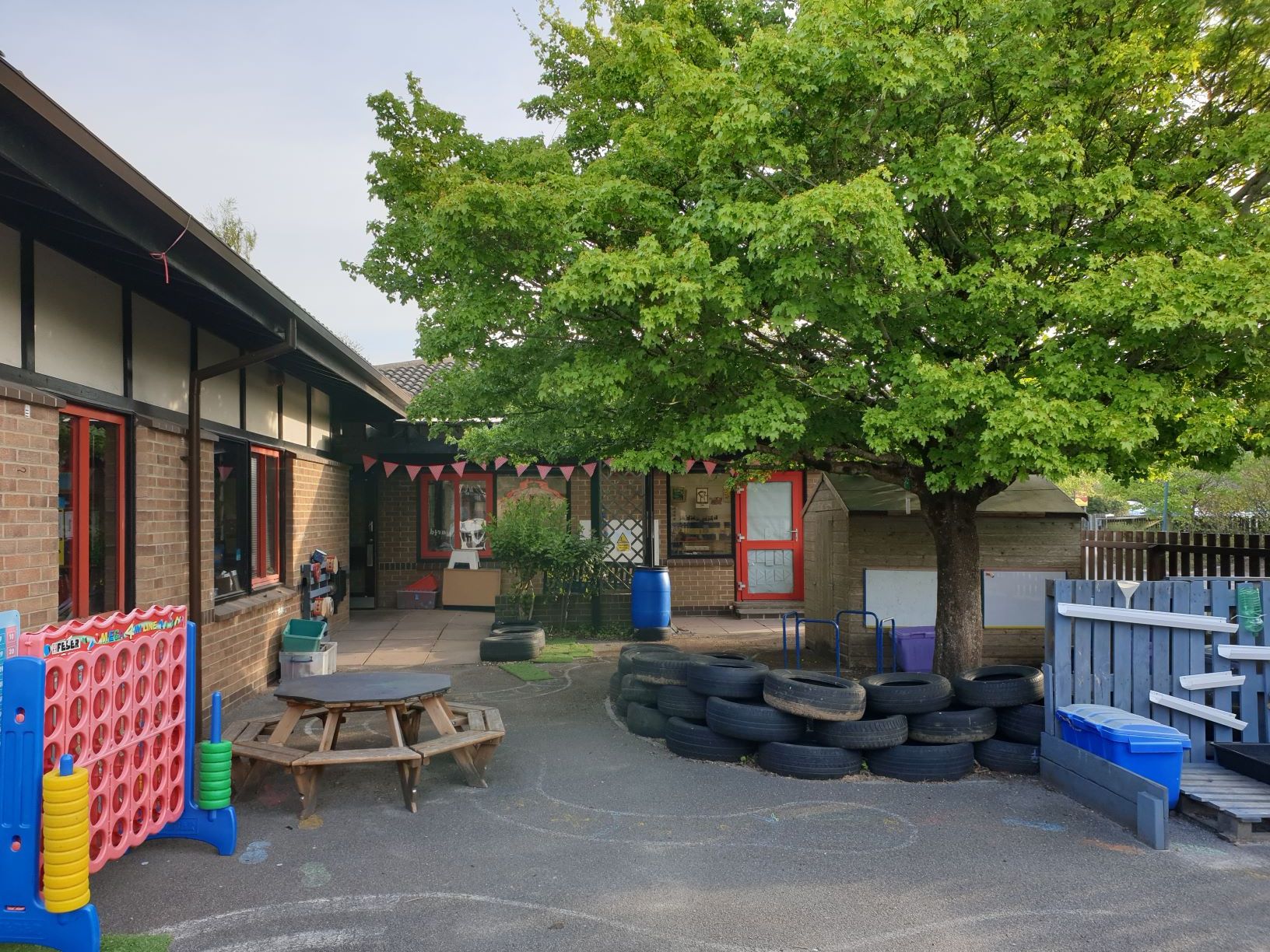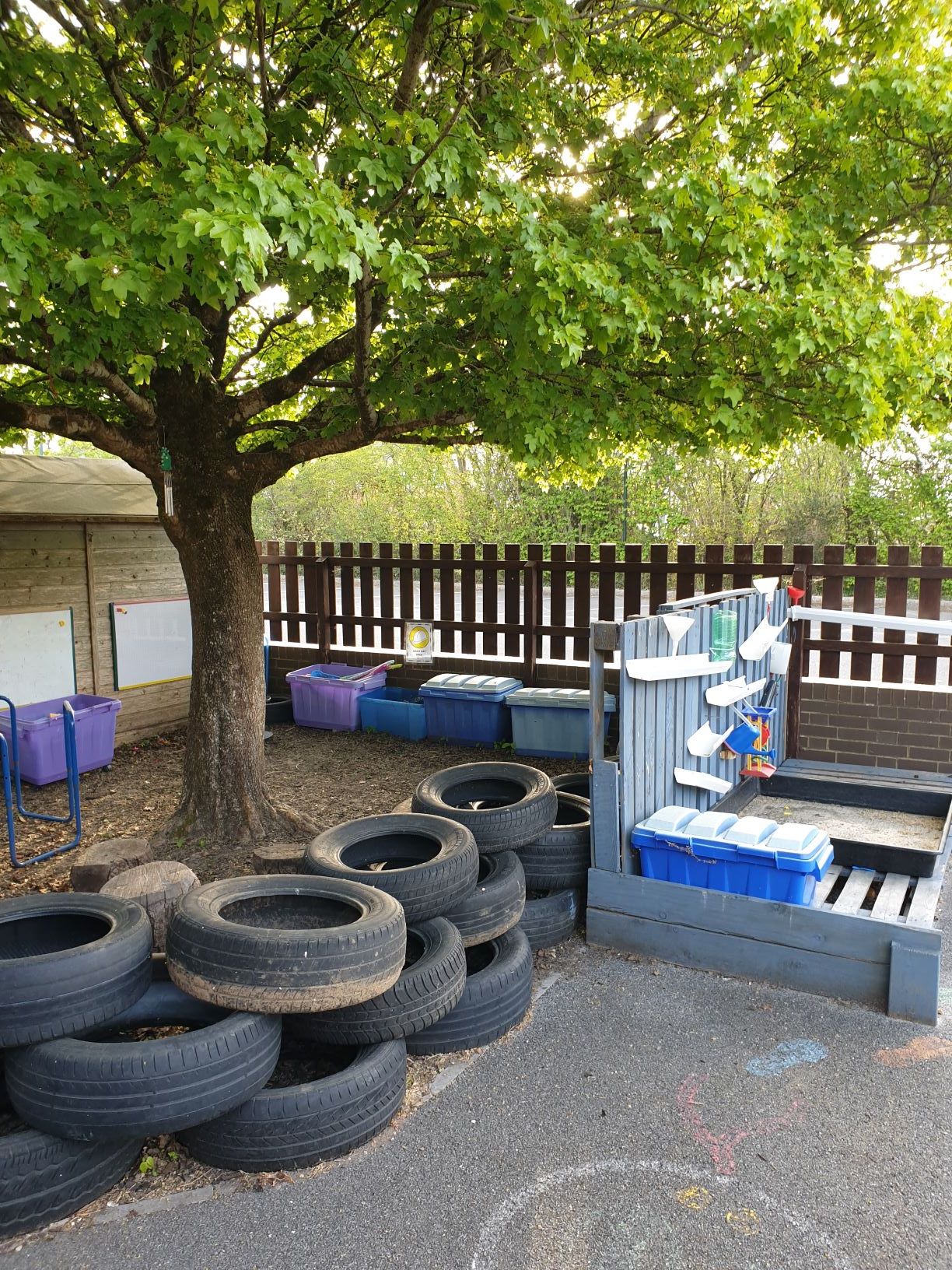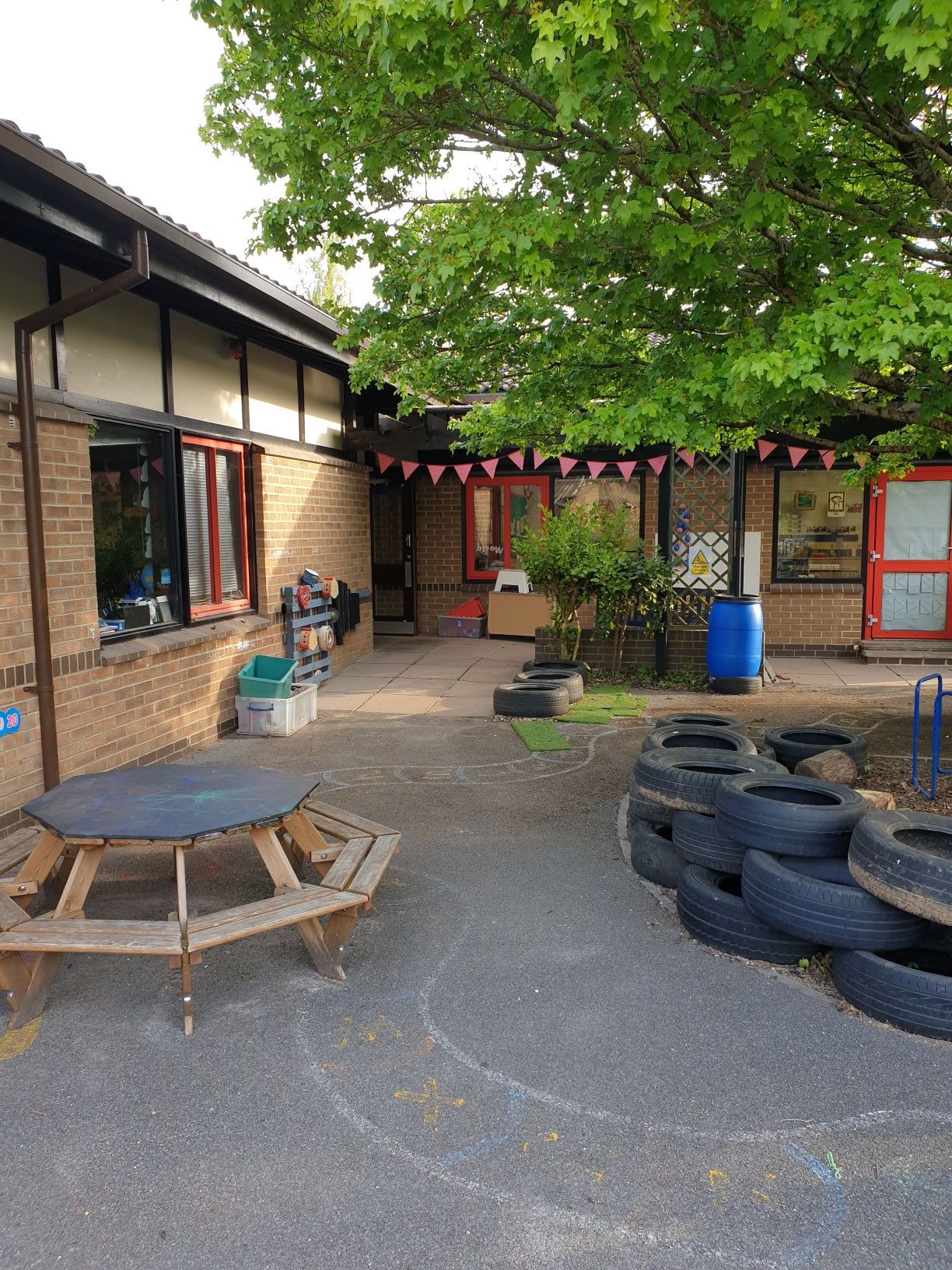 Now through the door, in to see the classrooms!
When you are in Reception, you will either be a Honeybee or a Ladybird. You will find out which class you are in before you start school!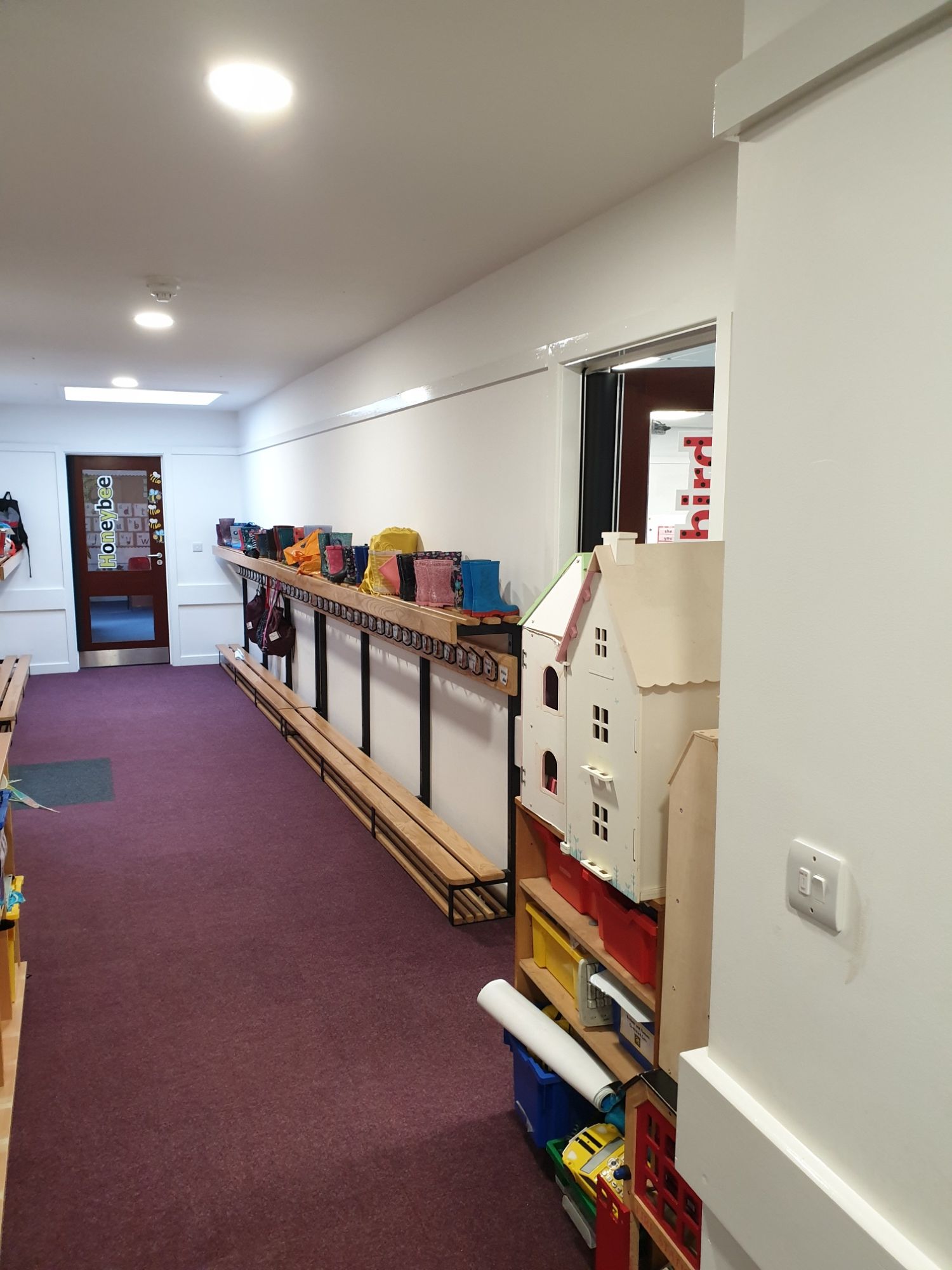 This is the corridor outside the classrooms, you can begin to see the pegs where you will hang your coat!
You can see the Ladybird door on the right and the Honeybee door at the end of the corridor.
This is Ladybird classroom door. You can see the pegs where you will hang your things up if you are a Ladybird!
This is Honeybee classroom door. You can see the pegs where you will hang your things up if you are a Honeybee!
The classrooms look a little different in these pictures, in the school day they will be busy and full of fun and learning!
Ladybird Classroom: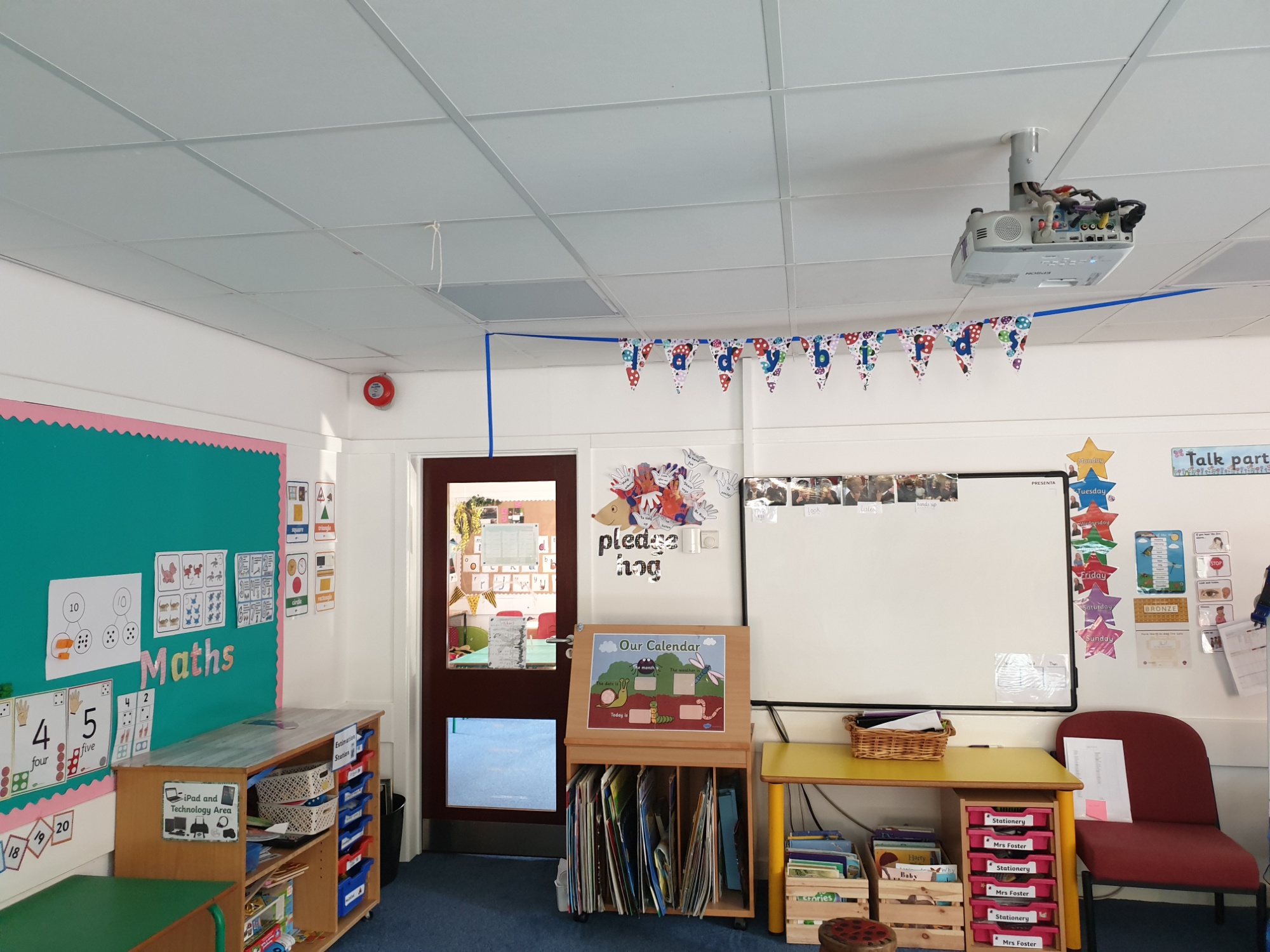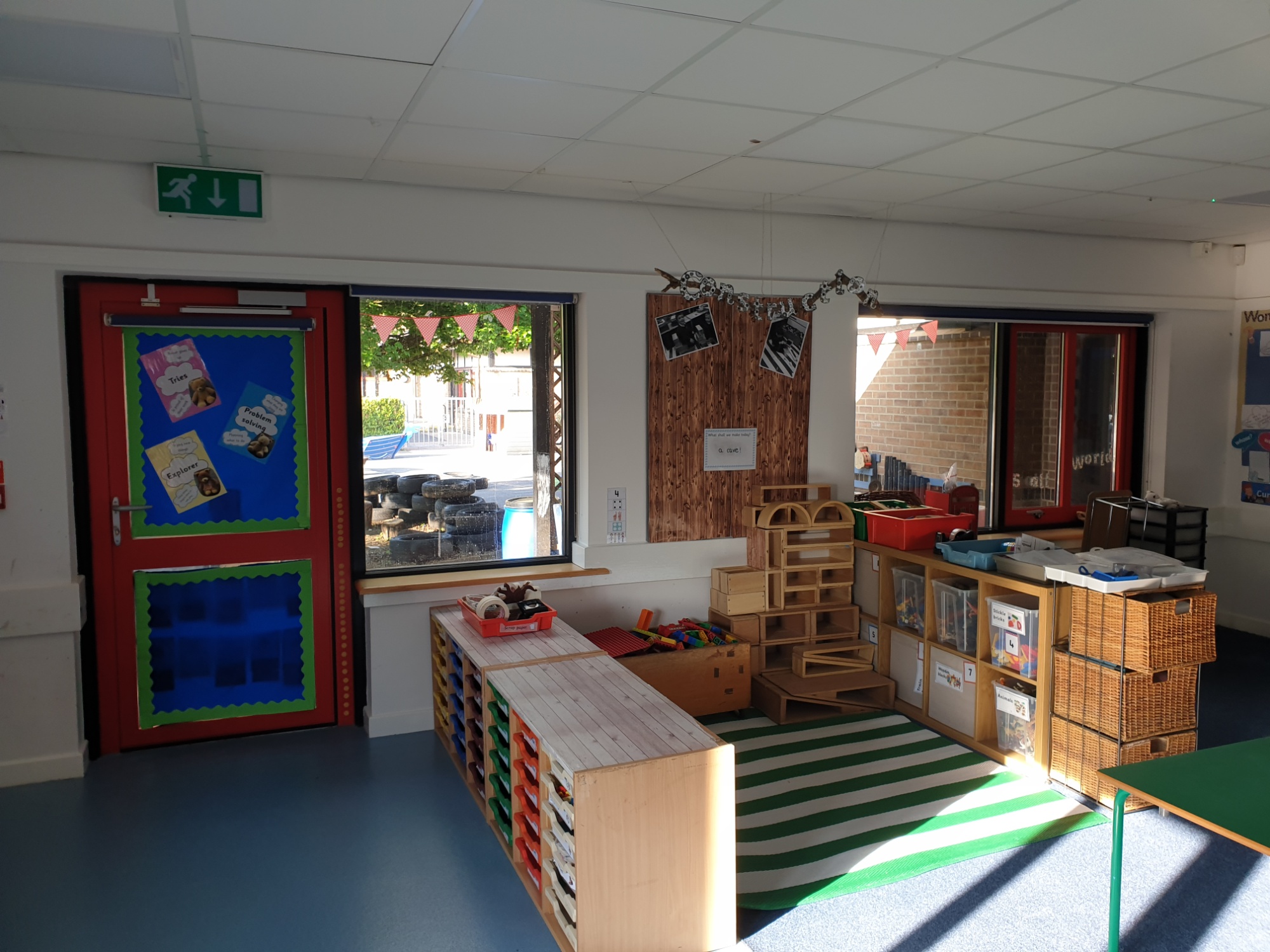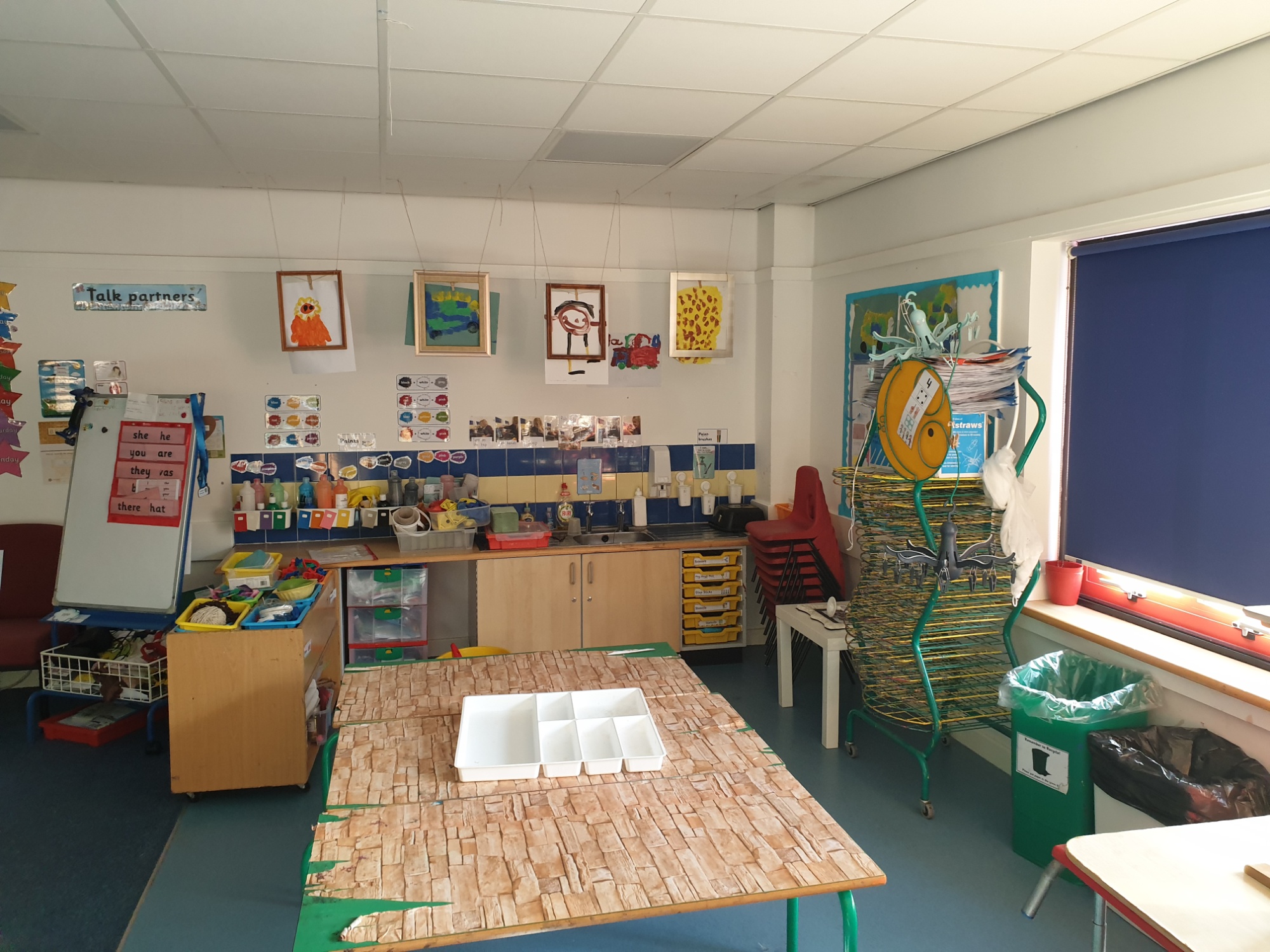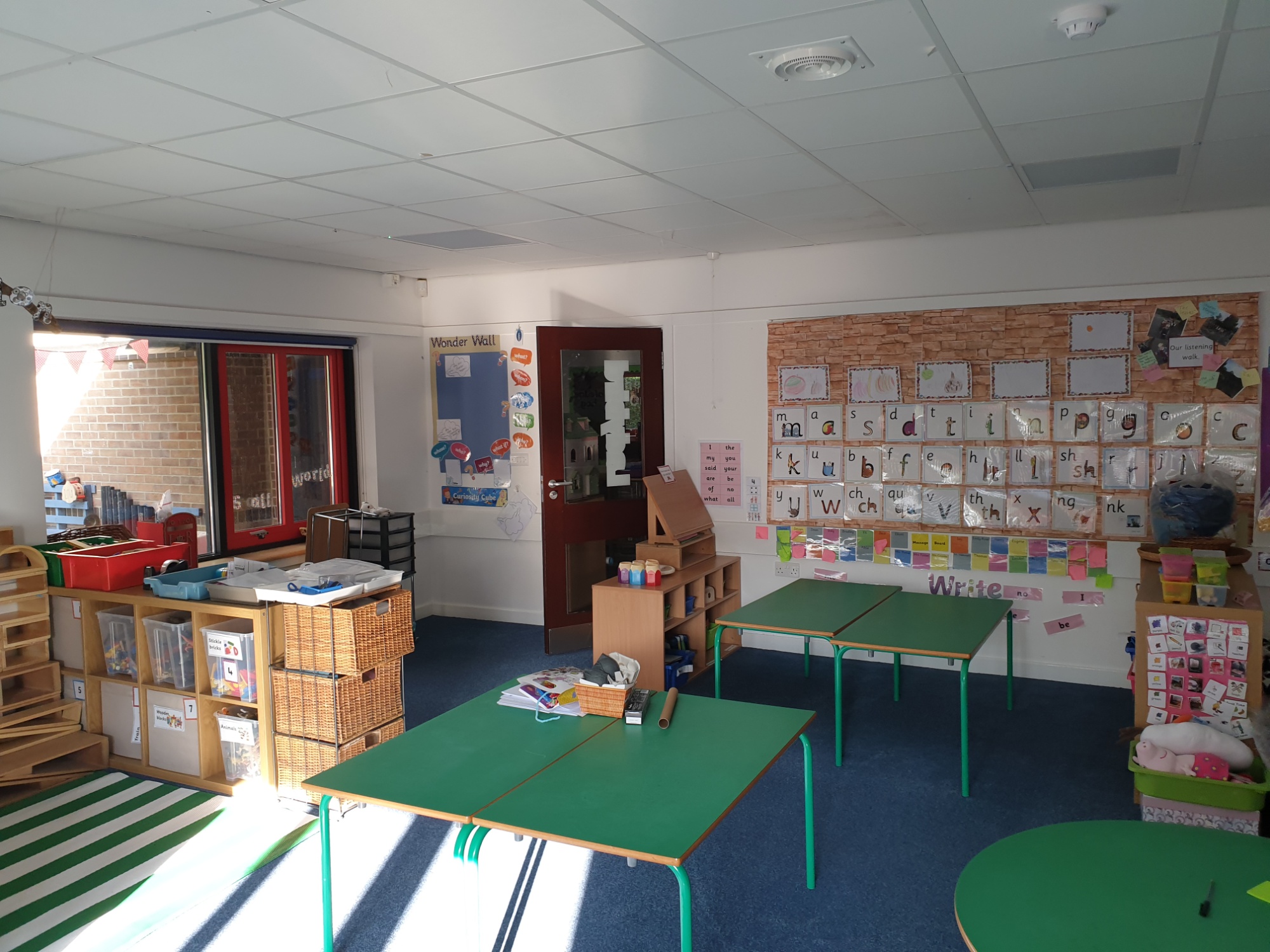 Honeybee Classroom: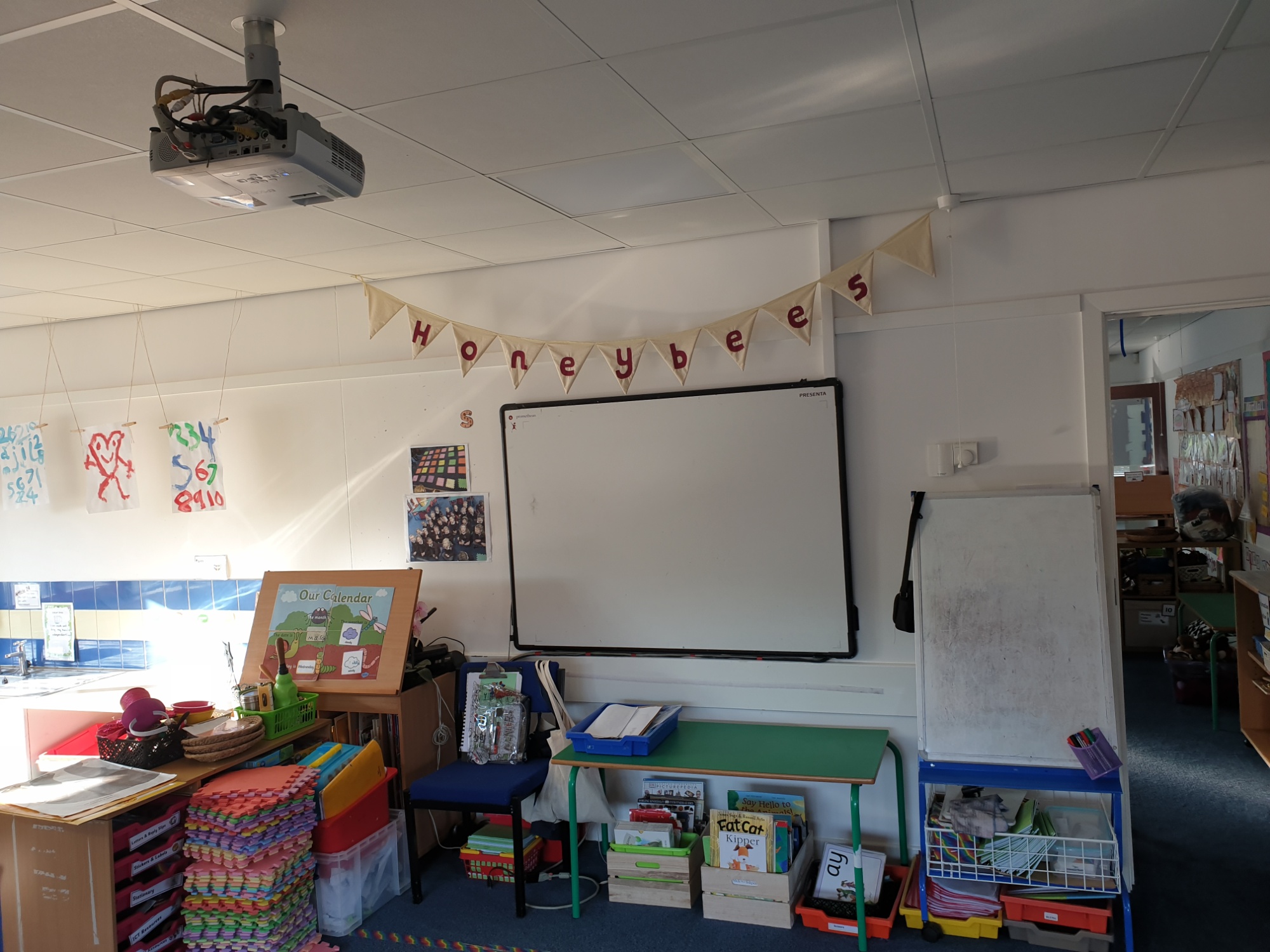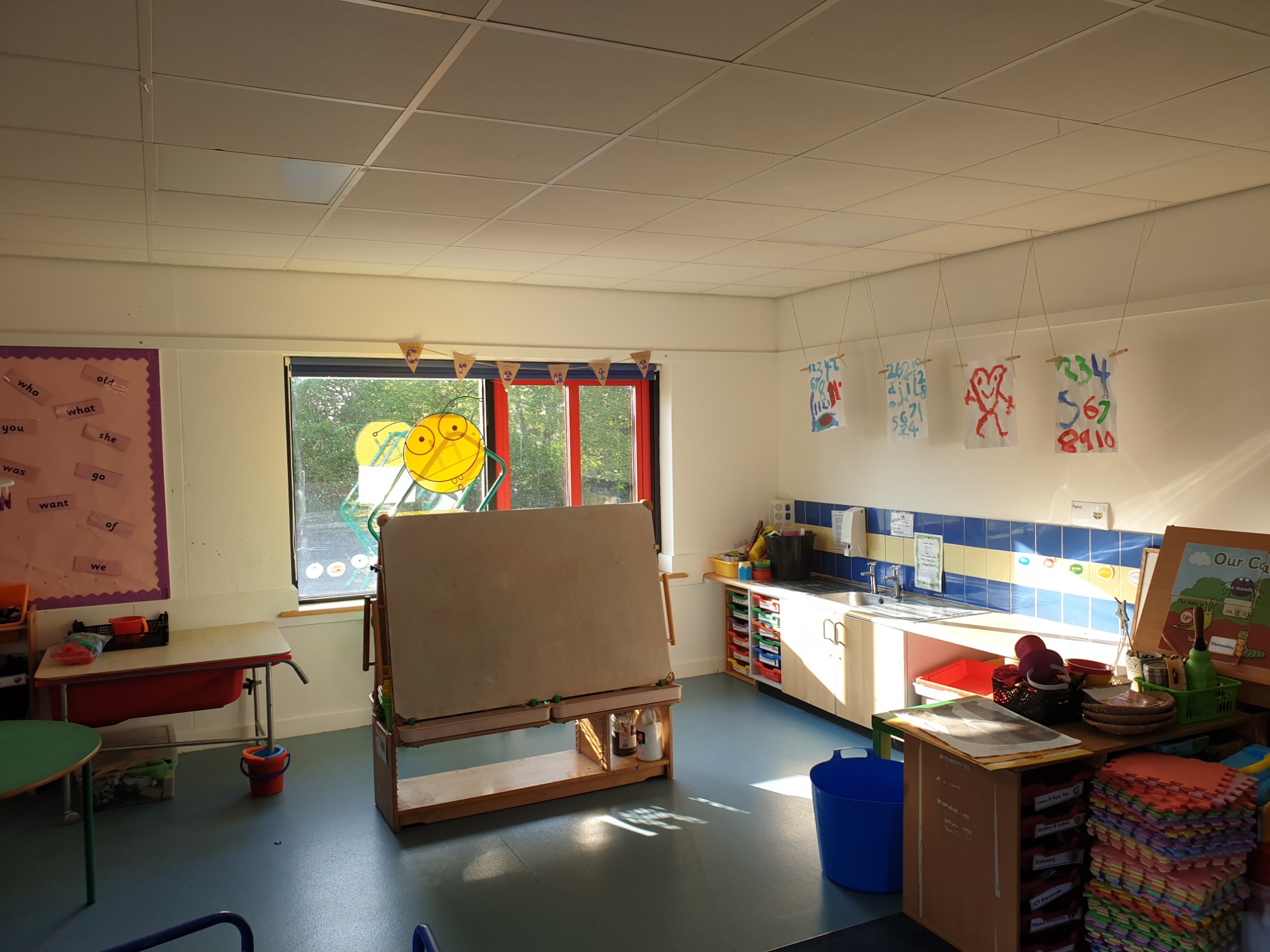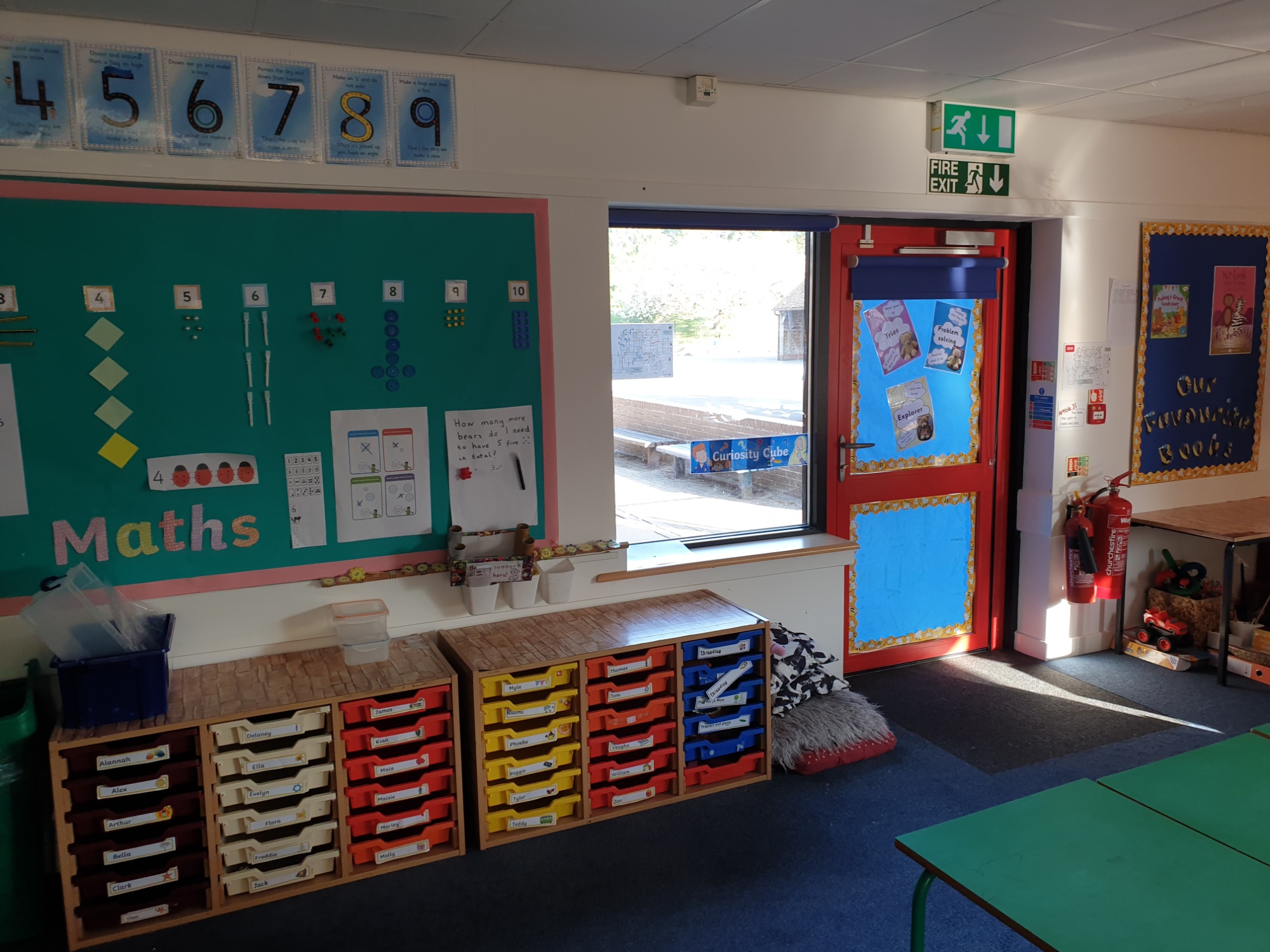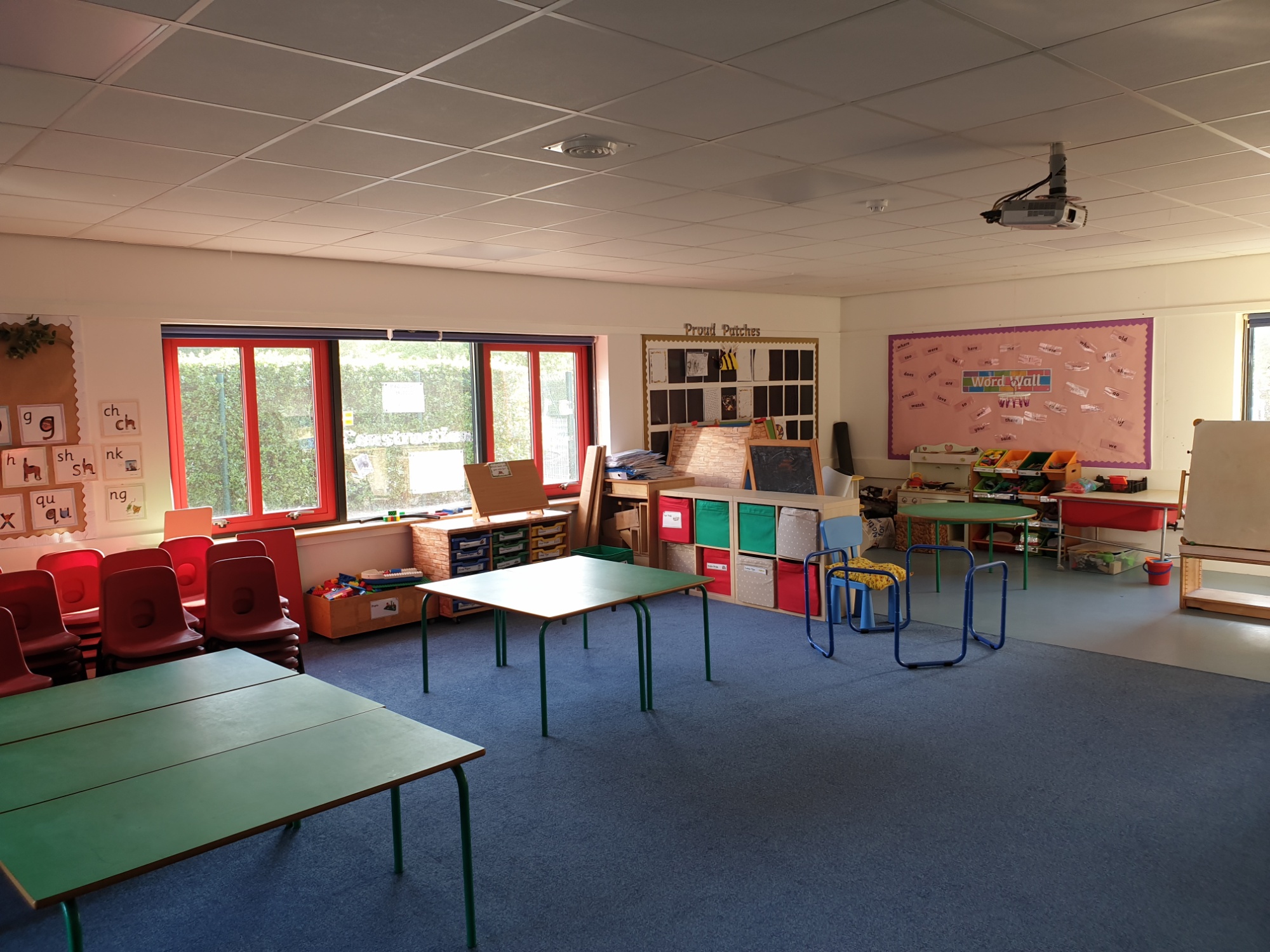 This is the hall where will eat our lunch!

At playtimes, we come out here to play! There is lots of space to run around and some fun play equipment to climb on!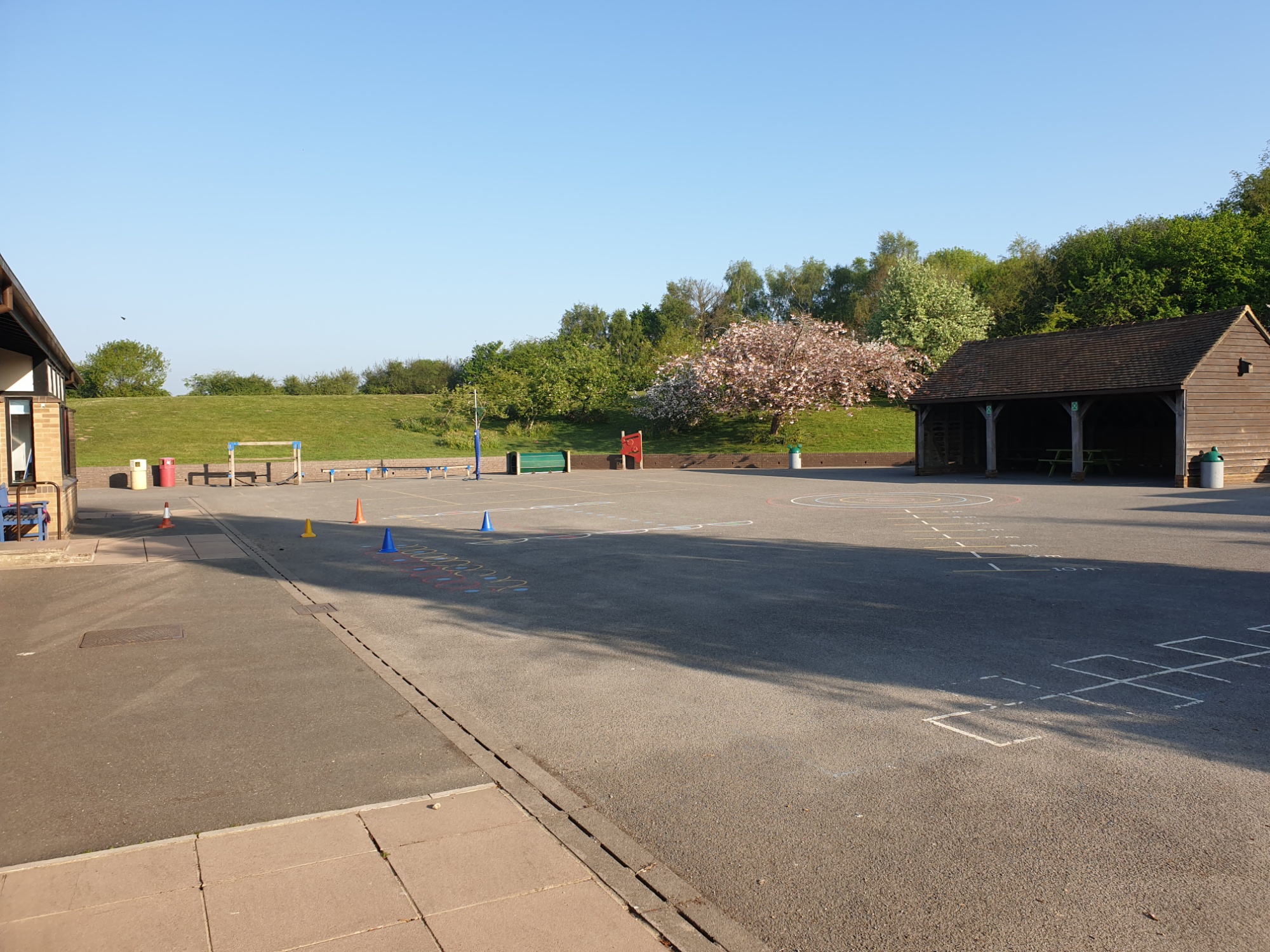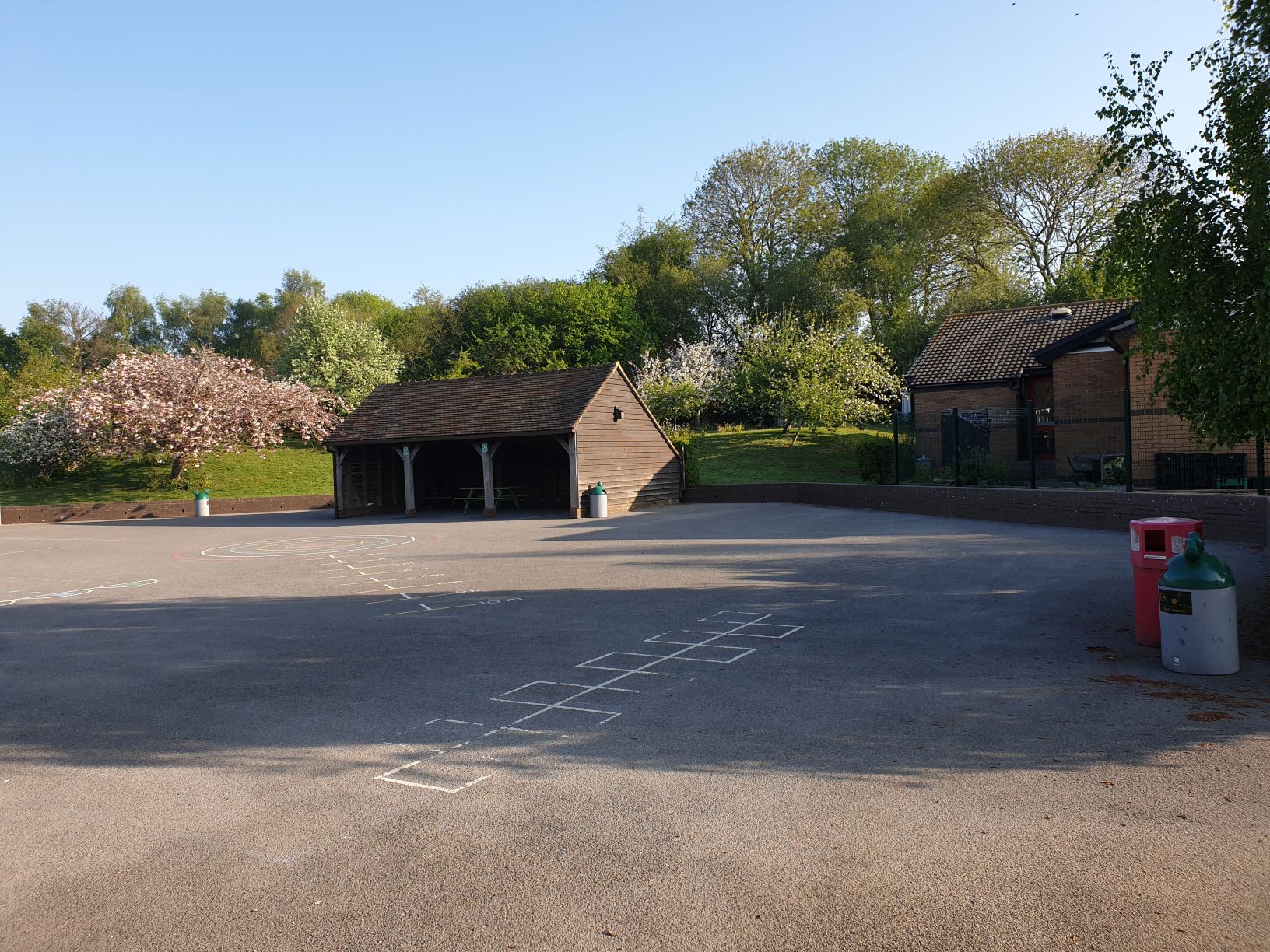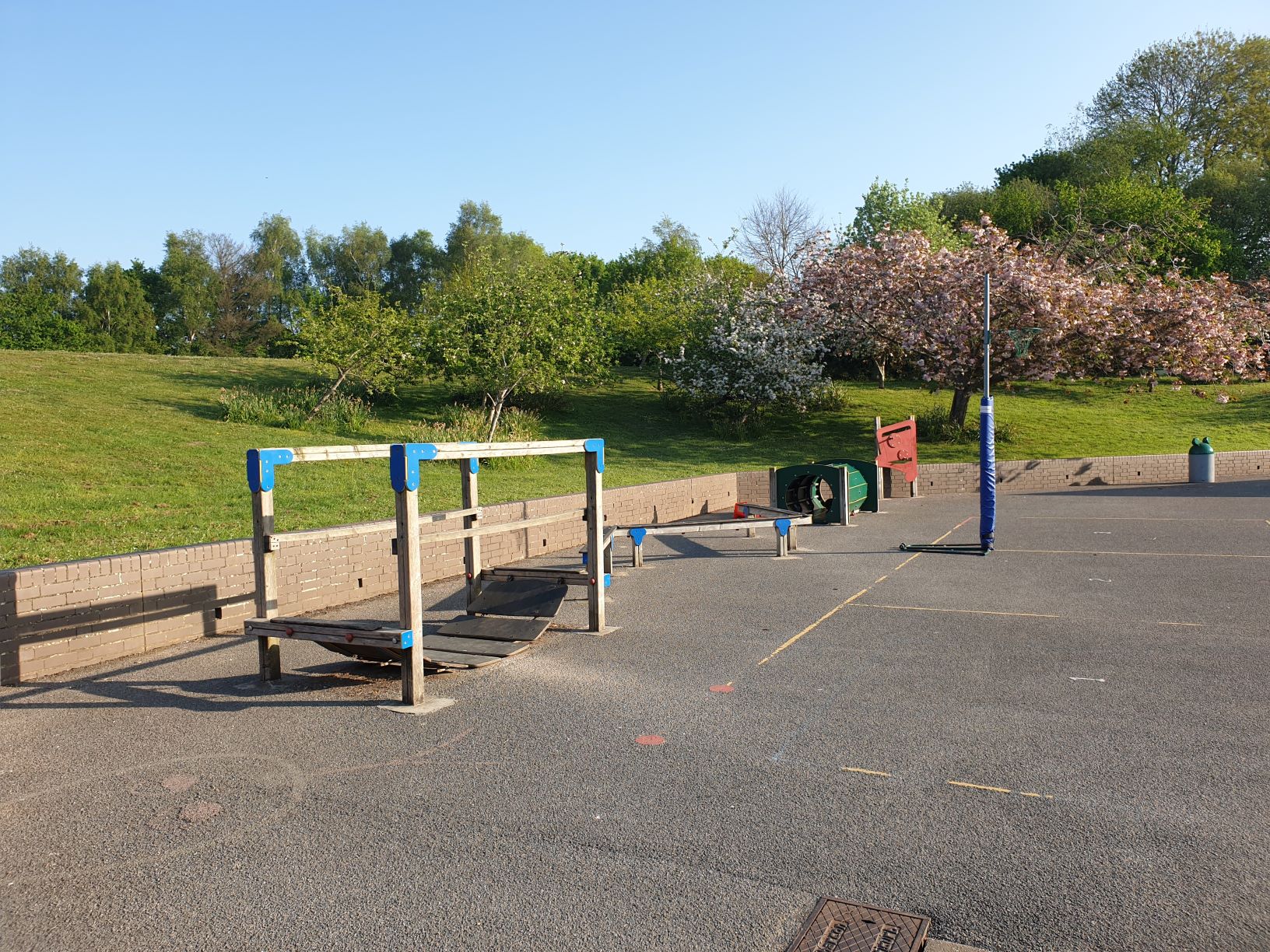 Ladybird and Honeybee Class have their own bathroom to use.