New Starters September 2021
Welcome to Lytchett Matravers Primary School!
We are so excited that you will be joining us. Hopefully you will be able to have a look at the photos on this page and talk about starting school. Remember, if you have any questions, your grown ups can email the school office and we can get back to you as soon as possible!
....................................................................................................................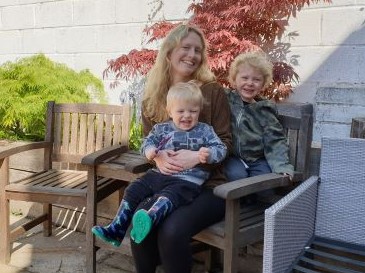 Hello children! My name is Mrs Foster and I am the Ladybird's class teacher! I am so excited to meet you all! We are going to have so much fun together!
I have read one of my favourite stories, Rumble in the Jungle! Please have a listen, I hope you enjoy it as much as I do!
Here is another story children, I hope you enjoy it!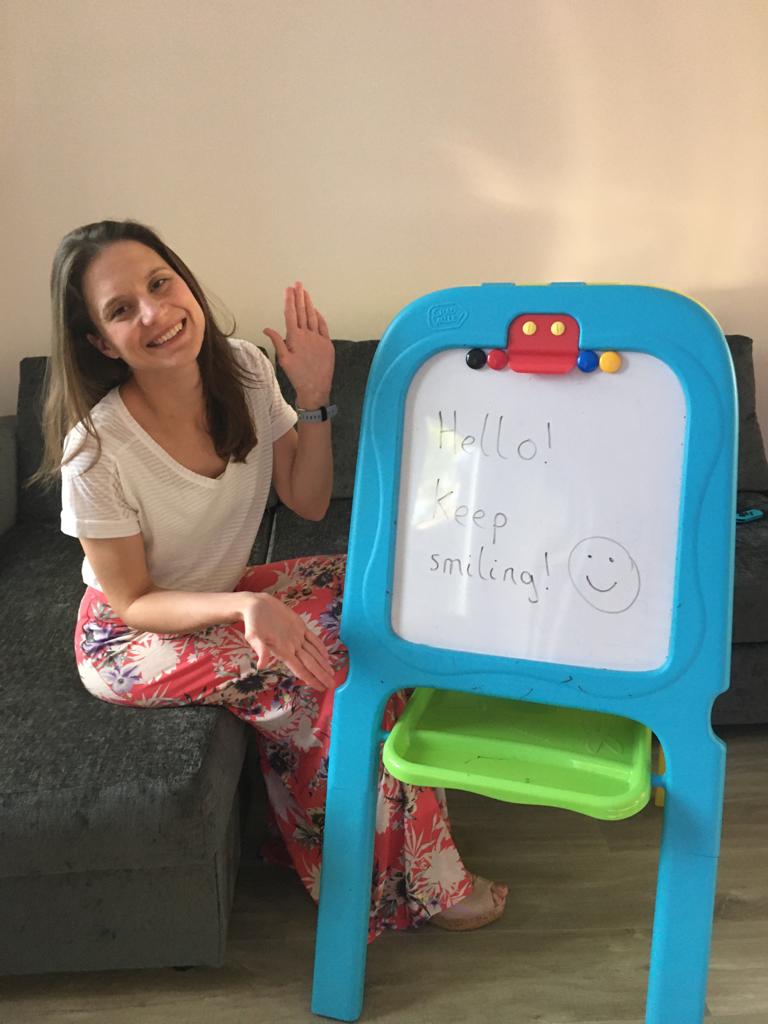 Hello and welcome to the future Honeybees and Ladybirds! My name is Ms Lawrence and l am the Honeybee's teacher.
l am really looking forward to meeting you all and starting our learning journey together 🙂.
l have read a story to share with you - one of my son's favourites - 'Hairy Maclary'. Please find the video through this link -
It was great to see everyone that could make it to the Virtual Welcome Meeting. We appreciate not everyone could attend, so please find at the bottom of the page the presentation we used. As shown at the meeting, we also recorded virtual tours and information about the curriculum and setting. Please follow the YouTube links below if you so wish.
EYFS Tour 1: https://youtu.be/ZH6dB4s3QJU
EYFS Tour 2: https://youtu.be/95Xw8AaIyVw
Outside Area: https://youtu.be/zOpbKJmnhGs
Field: https://youtu.be/fY_33RLXVRk
If you have any questions, please do contact the School Office and one of the team will get back to you.
........................................................................................................................................................
Let's visit our school and the EYFS classrooms!

This is our school entrance, this is where you come when you first get to school!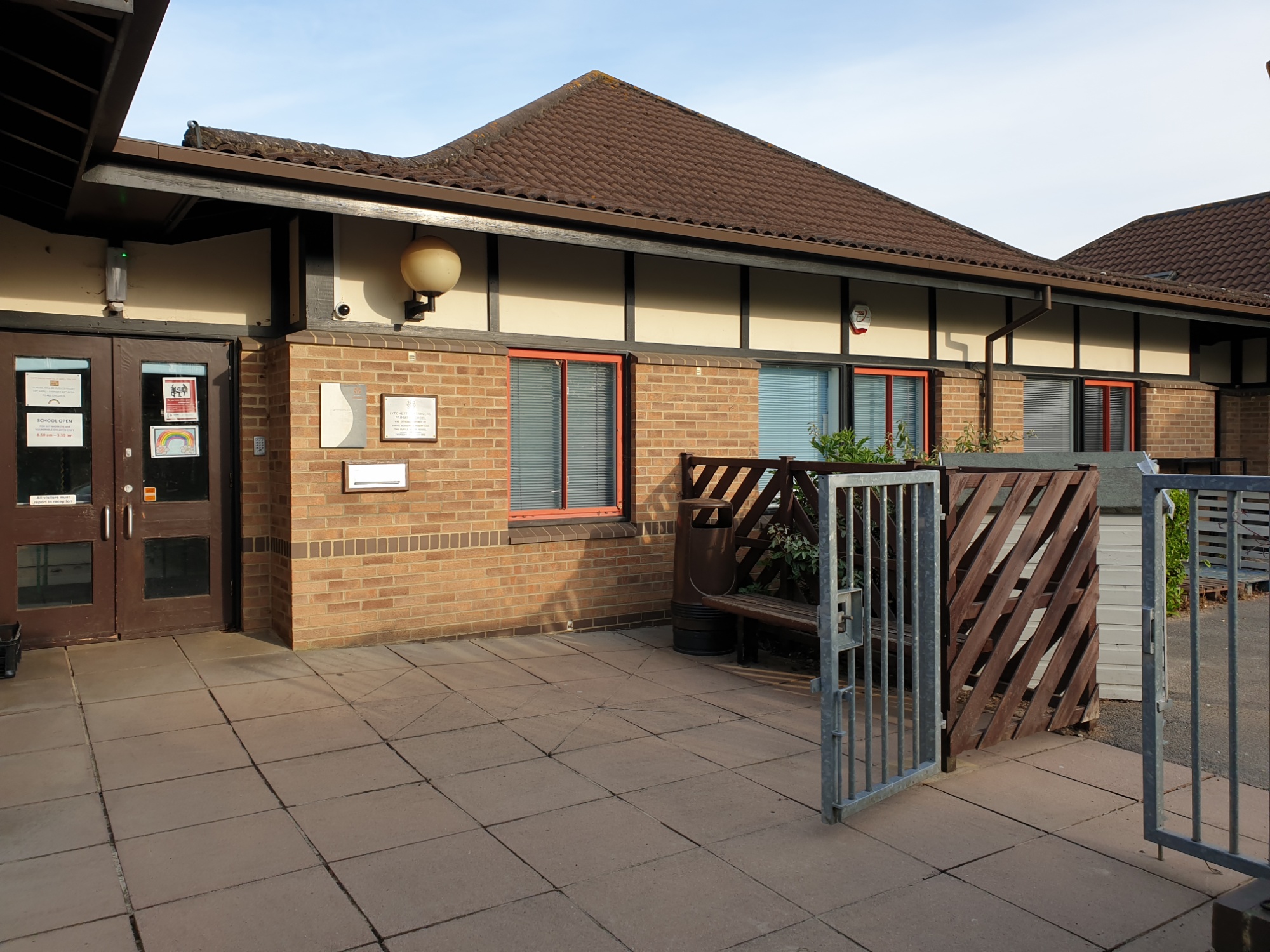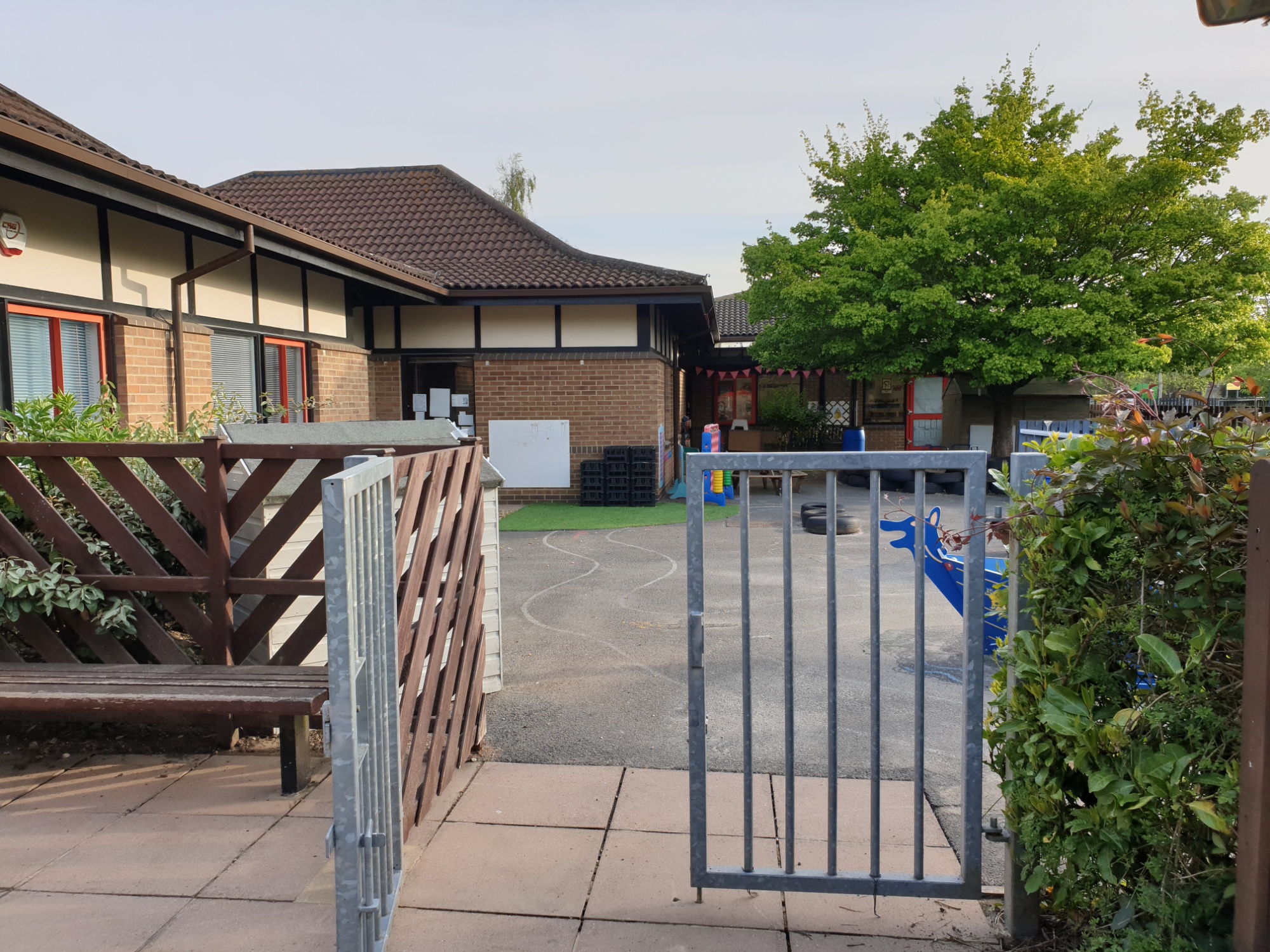 You've walked up to the Reception gates. We have our own entrance to the school! One of the teachers will always be on the gate to meet you in the morning and say "Hello!".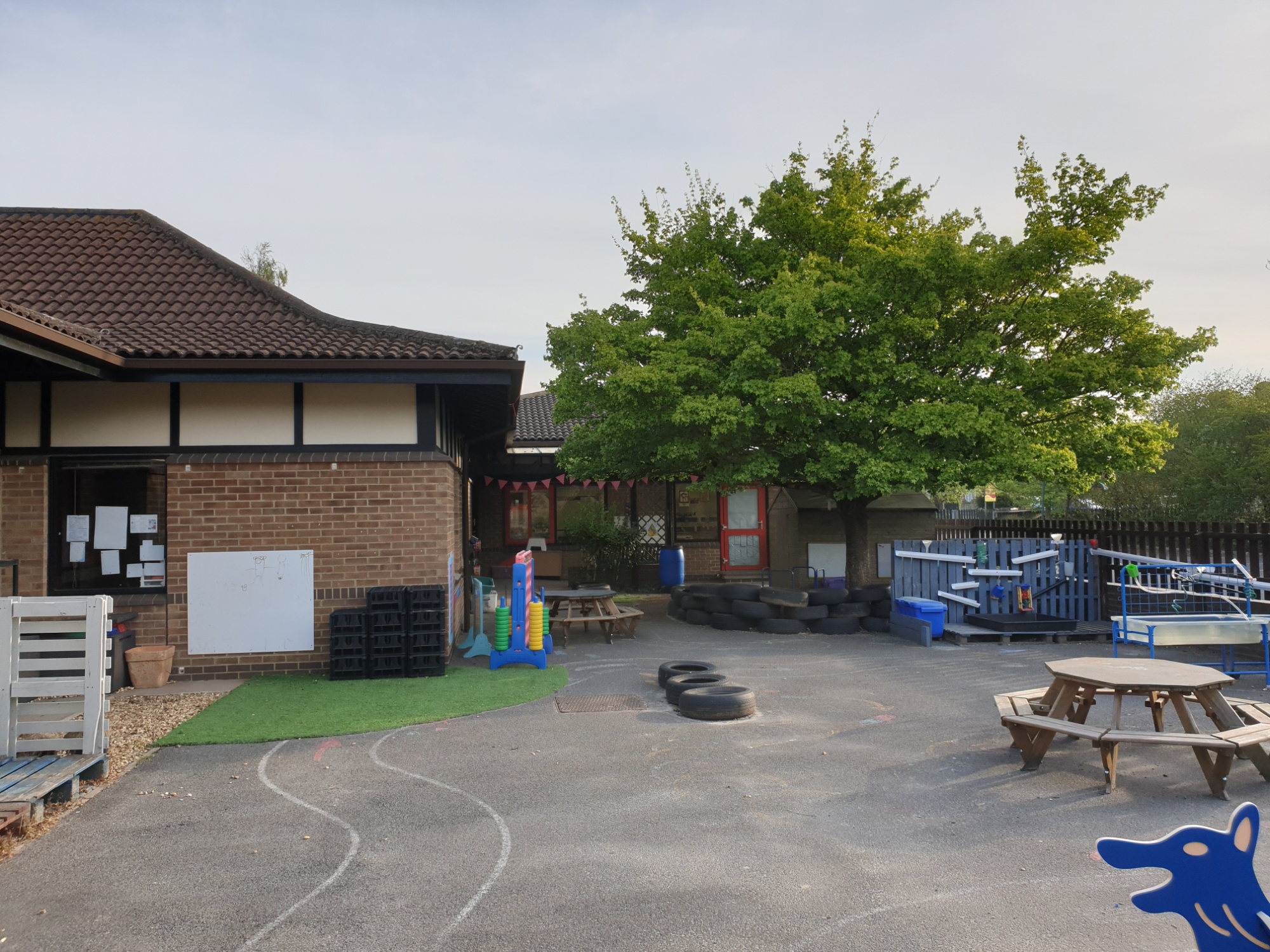 This is our Outside Area, we spend time out here playing and learning. Both classes use this together!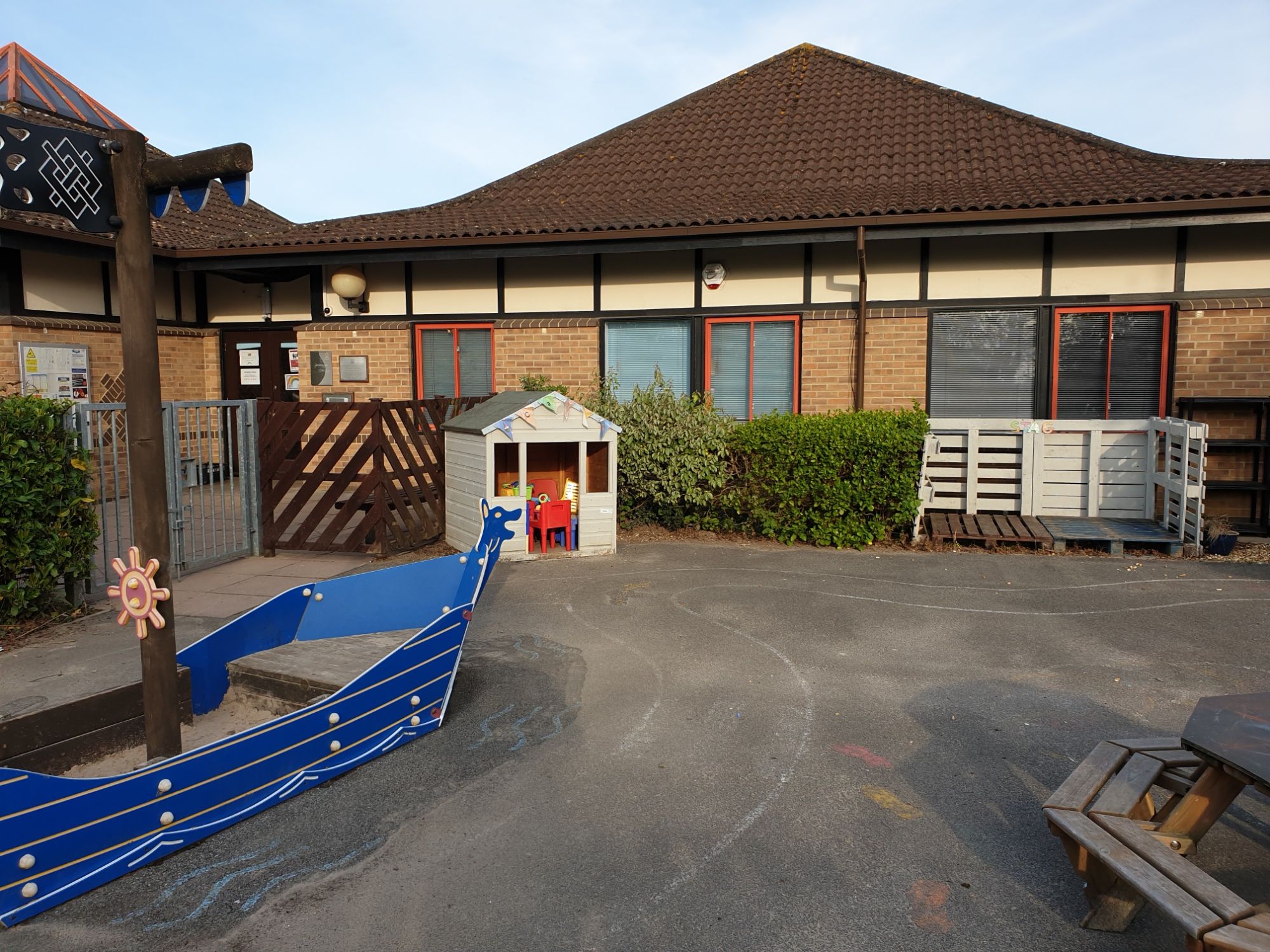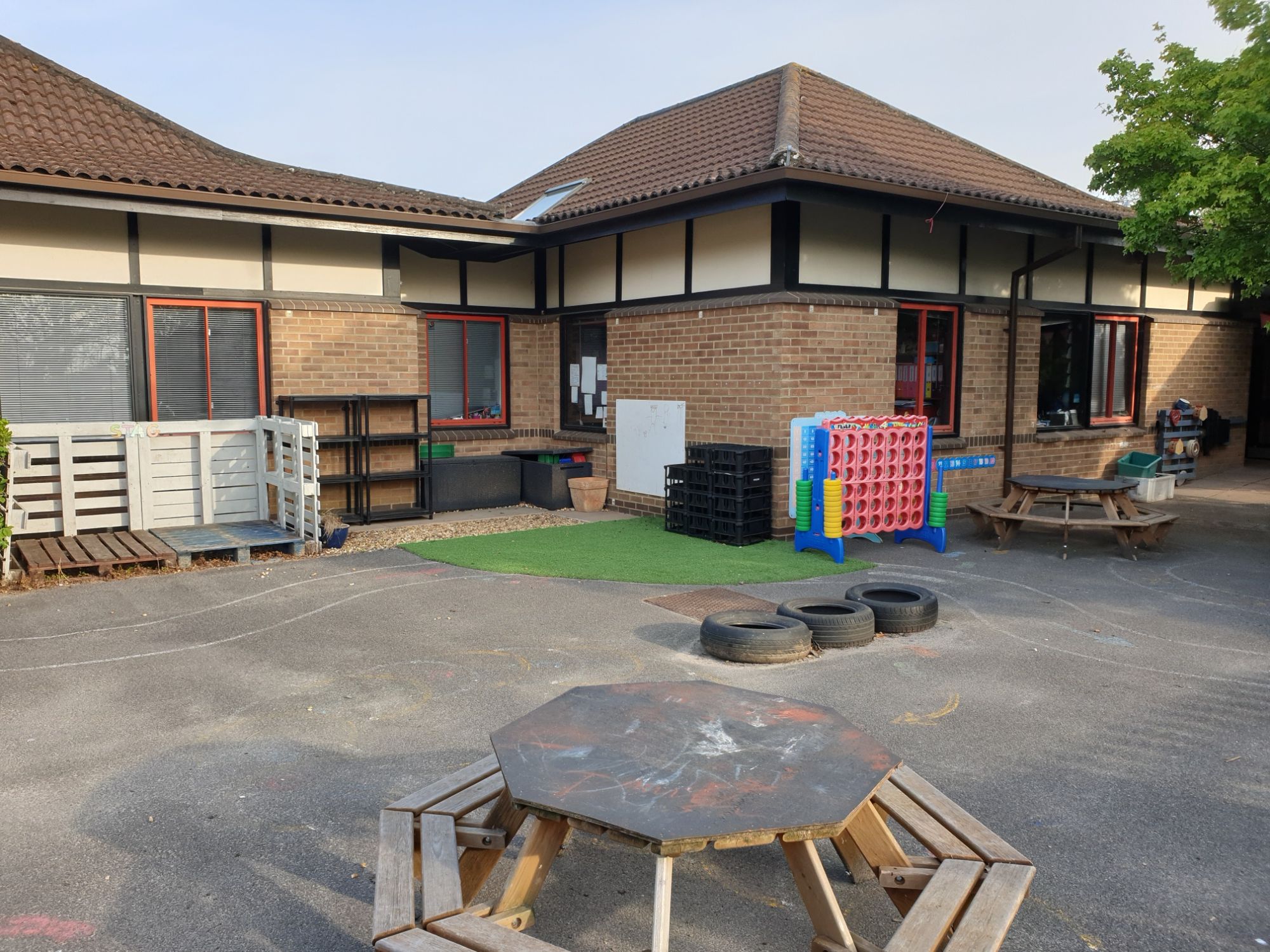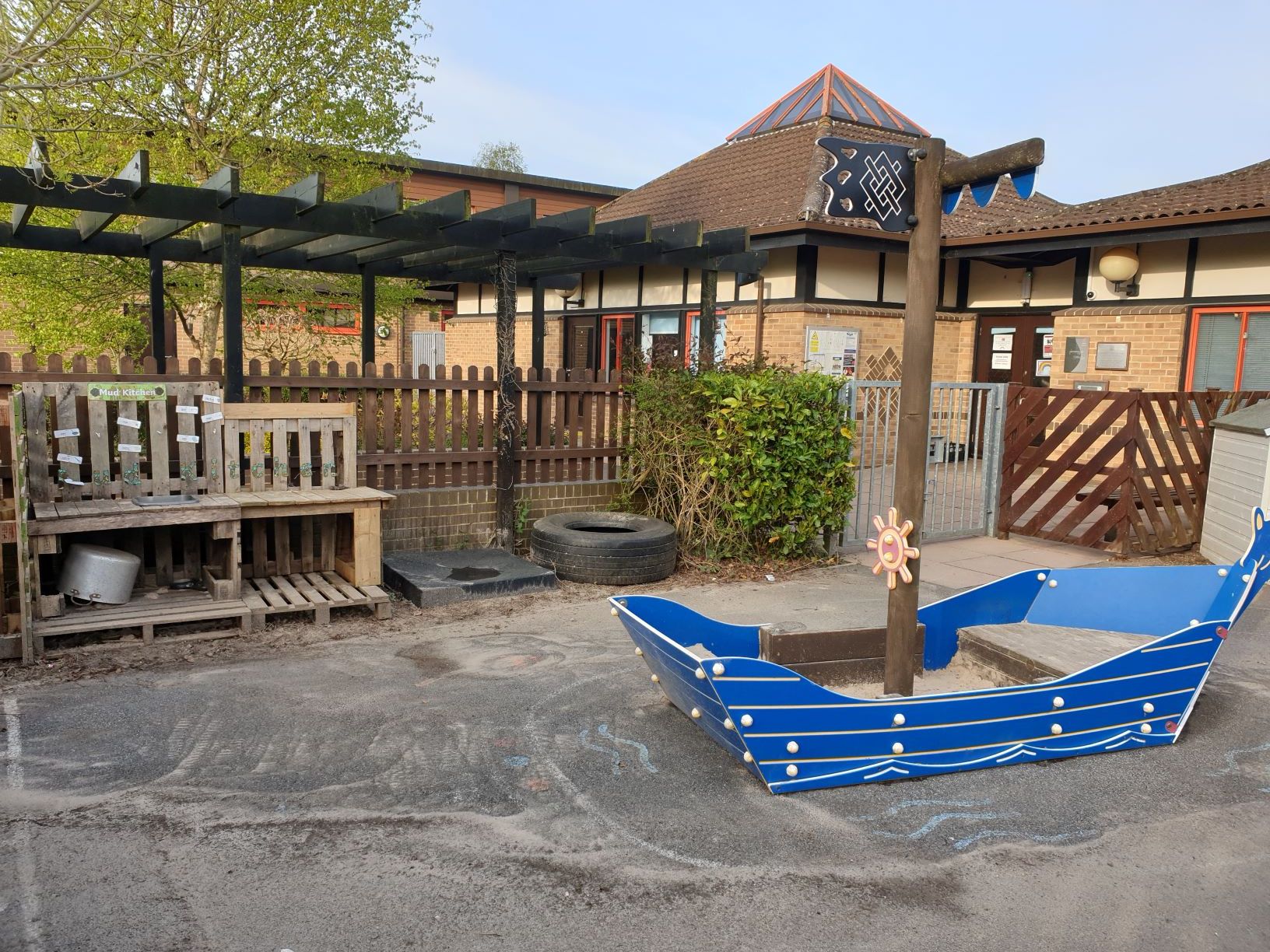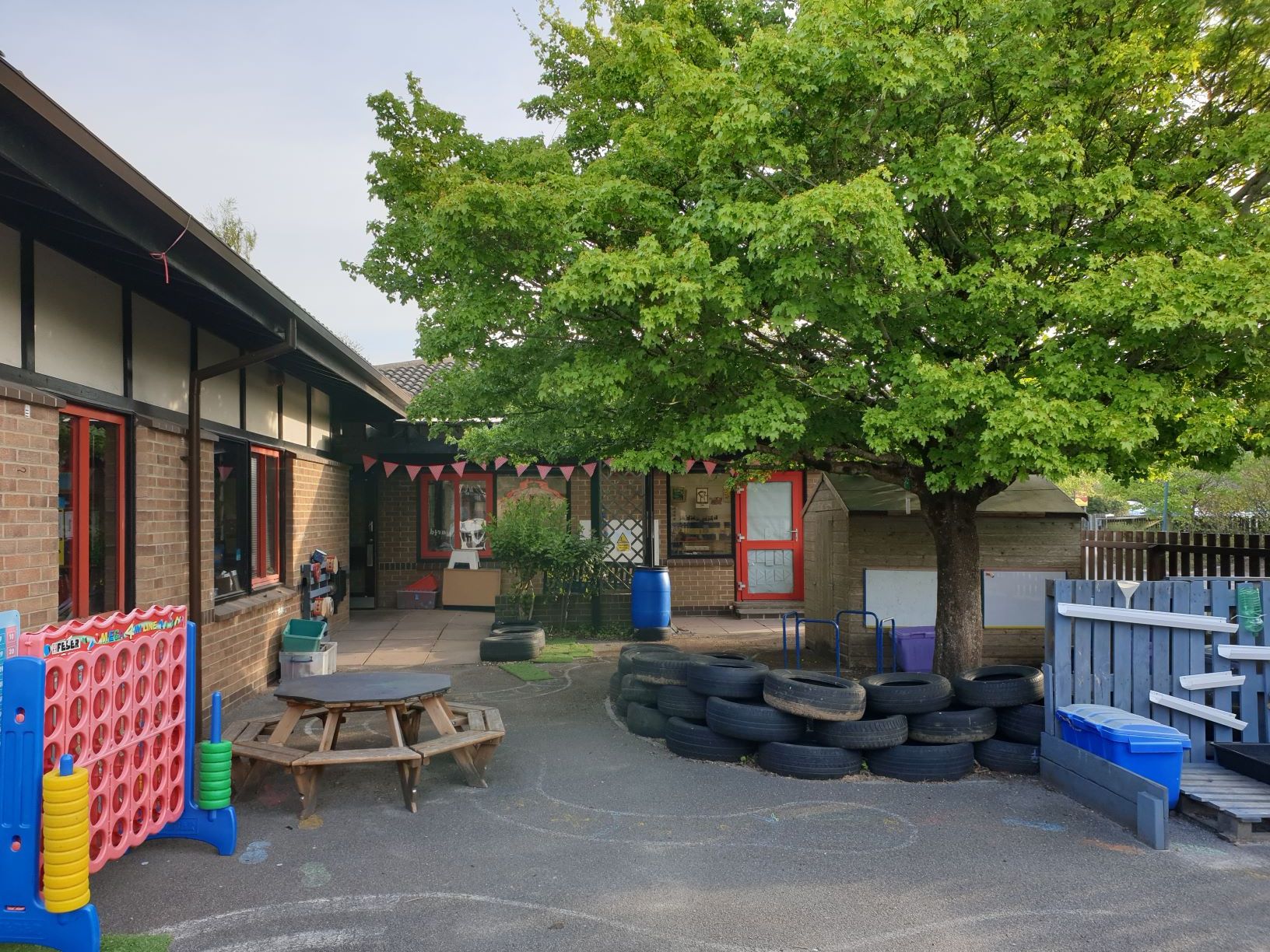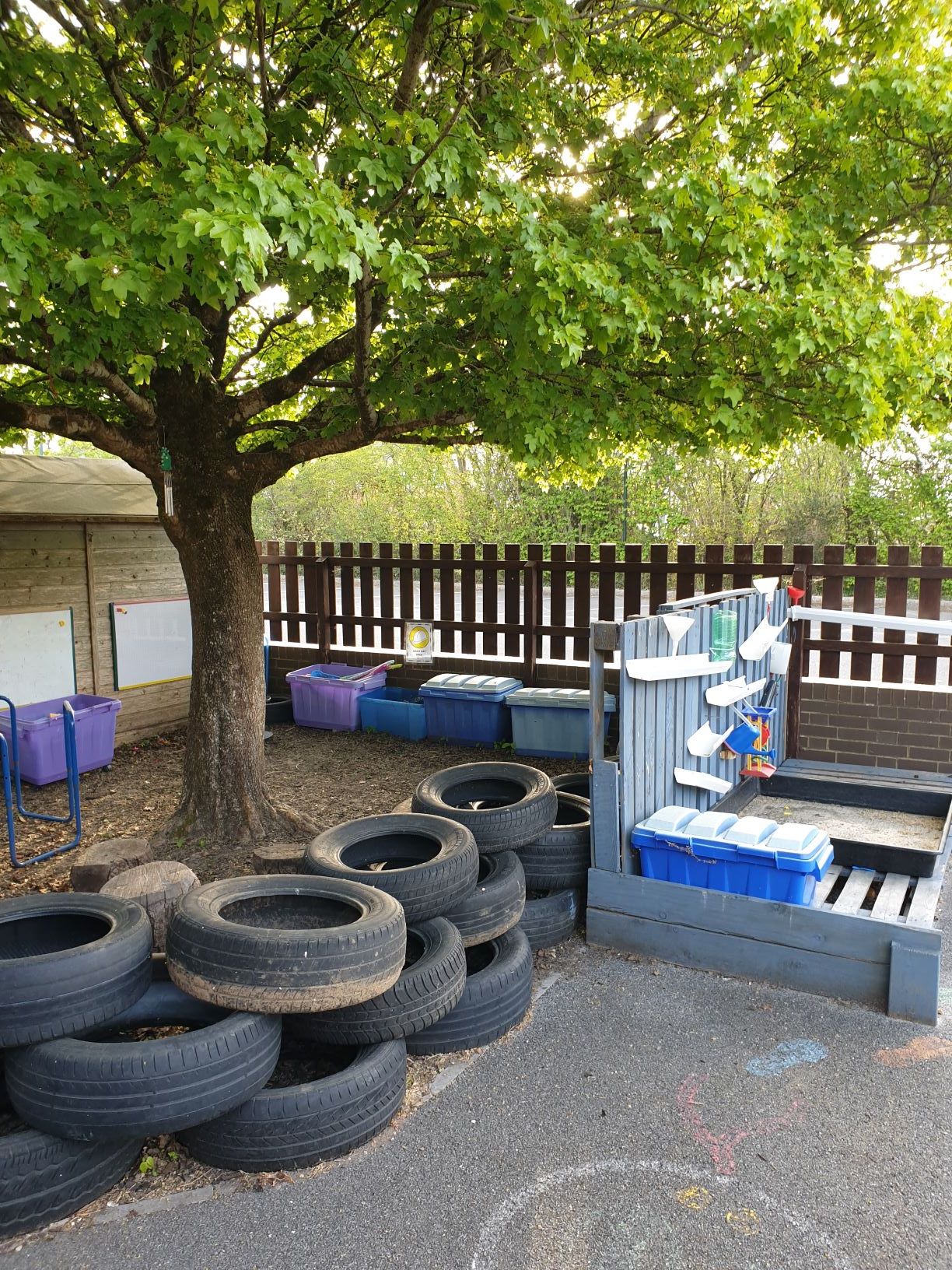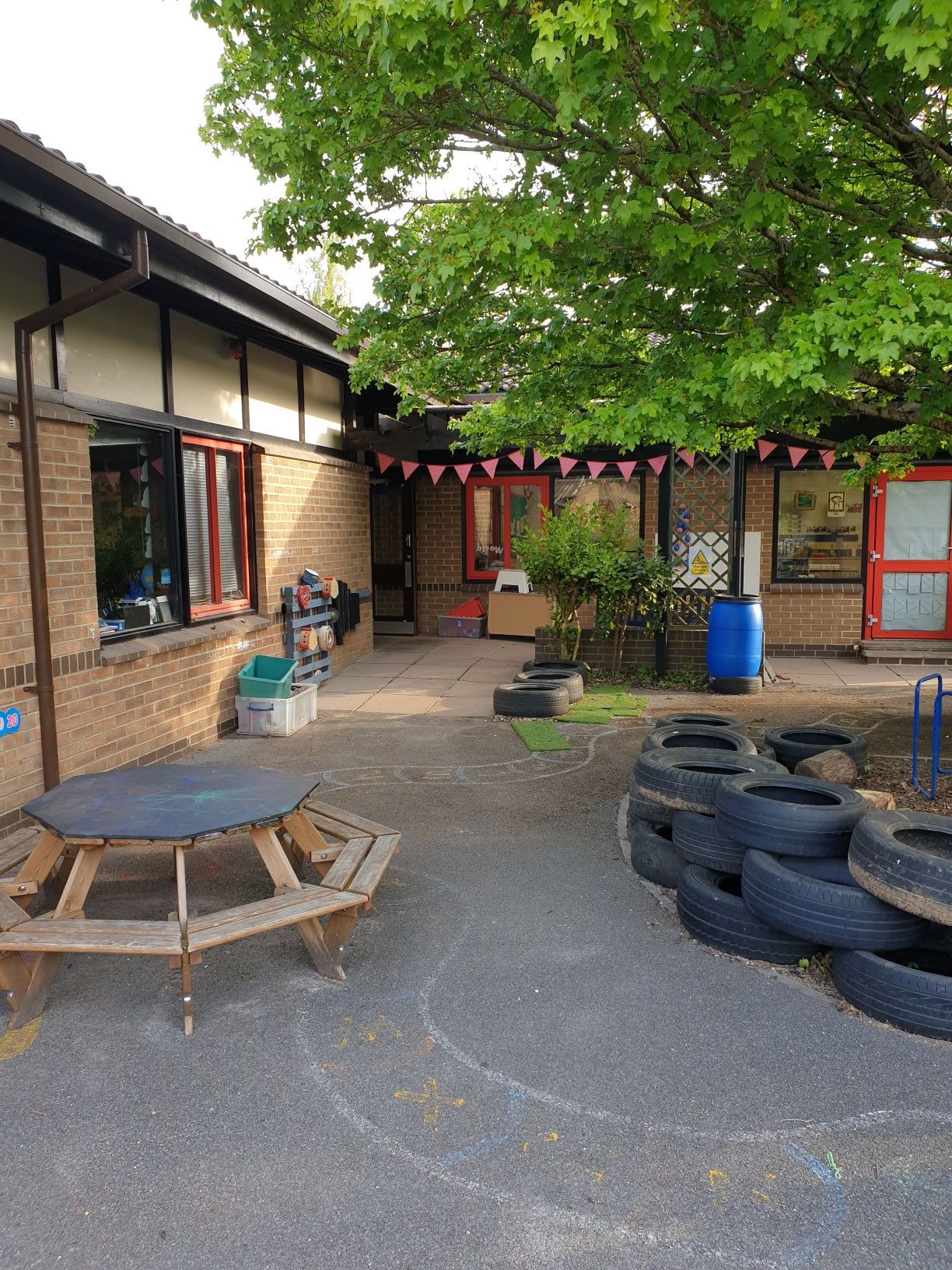 Now through the door, in to see the classrooms!
When you are in Reception, you will either be a Honeybee or a Ladybird. You will find out which class you are in before you start school!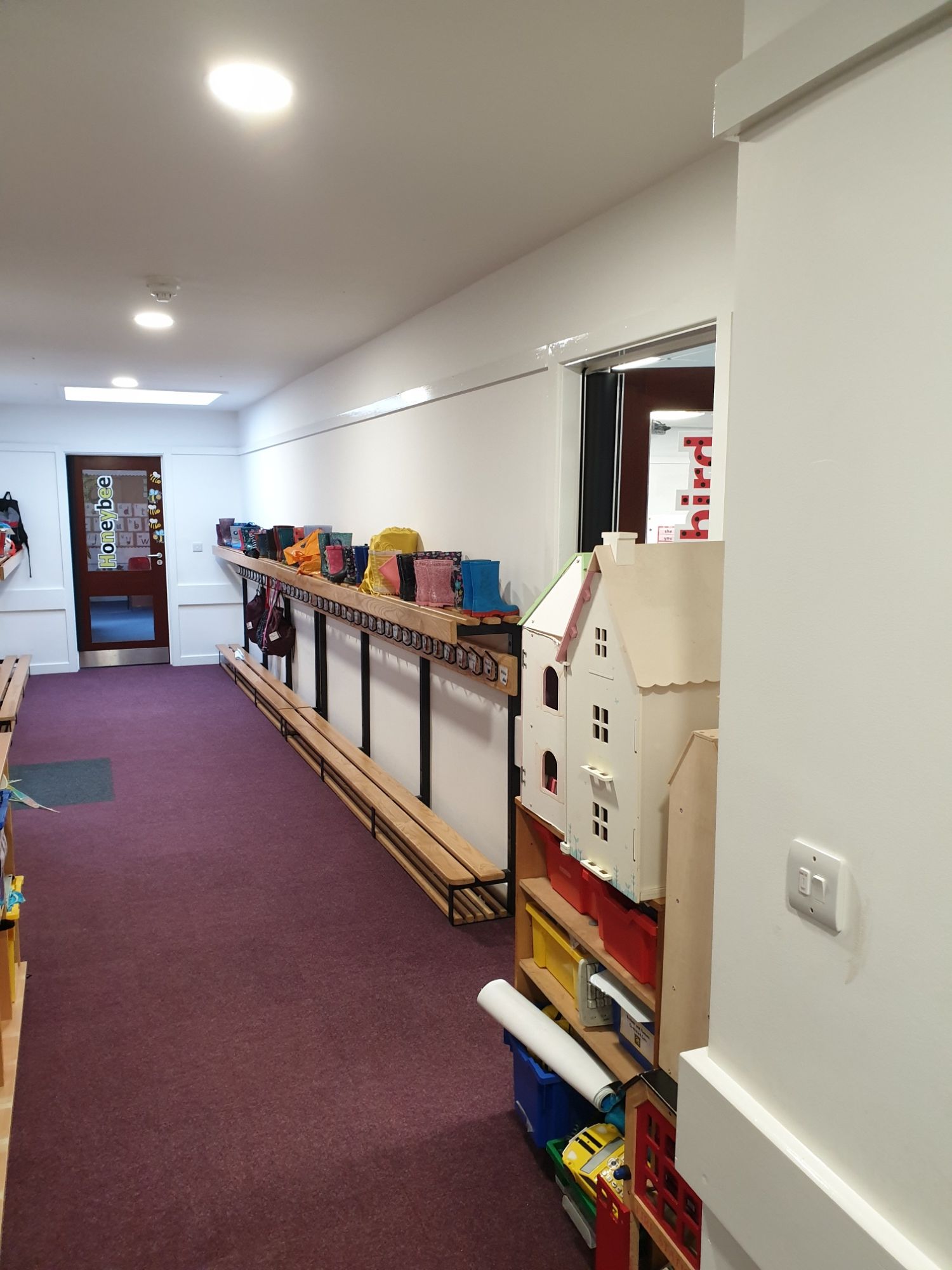 This is the corridor outside the classrooms, you can begin to see the pegs where you will hang your coat!
You can see the Ladybird door on the right and the Honeybee door at the end of the corridor.
This is Ladybird classroom door. You can see the pegs where you will hang your things up if you are a Ladybird!
This is Honeybee classroom door. You can see the pegs where you will hang your things up if you are a Honeybee!
The classrooms looks a little different at the moment, they will be busy and full of fun and learning when you join us!
Ladybird Classroom: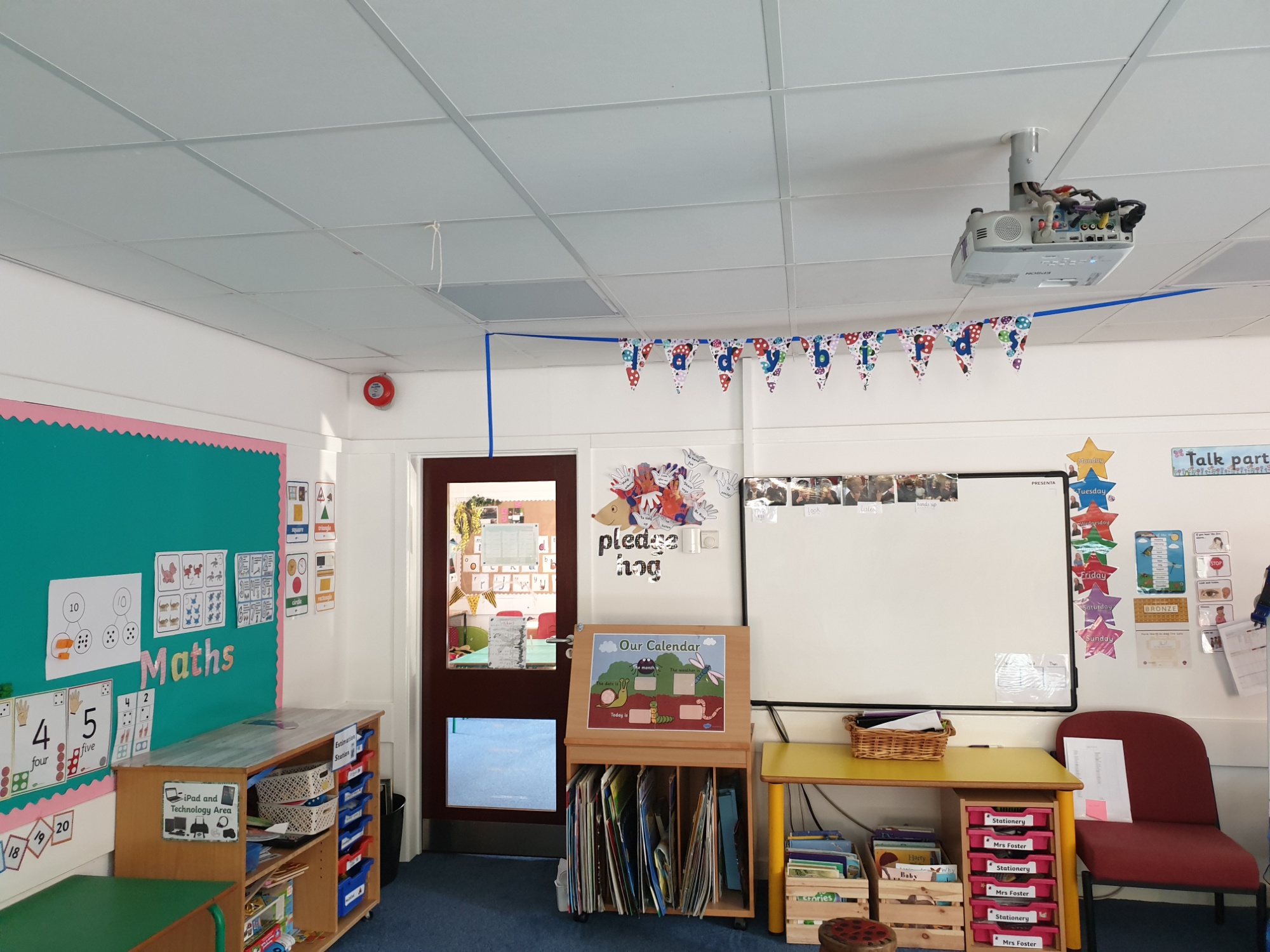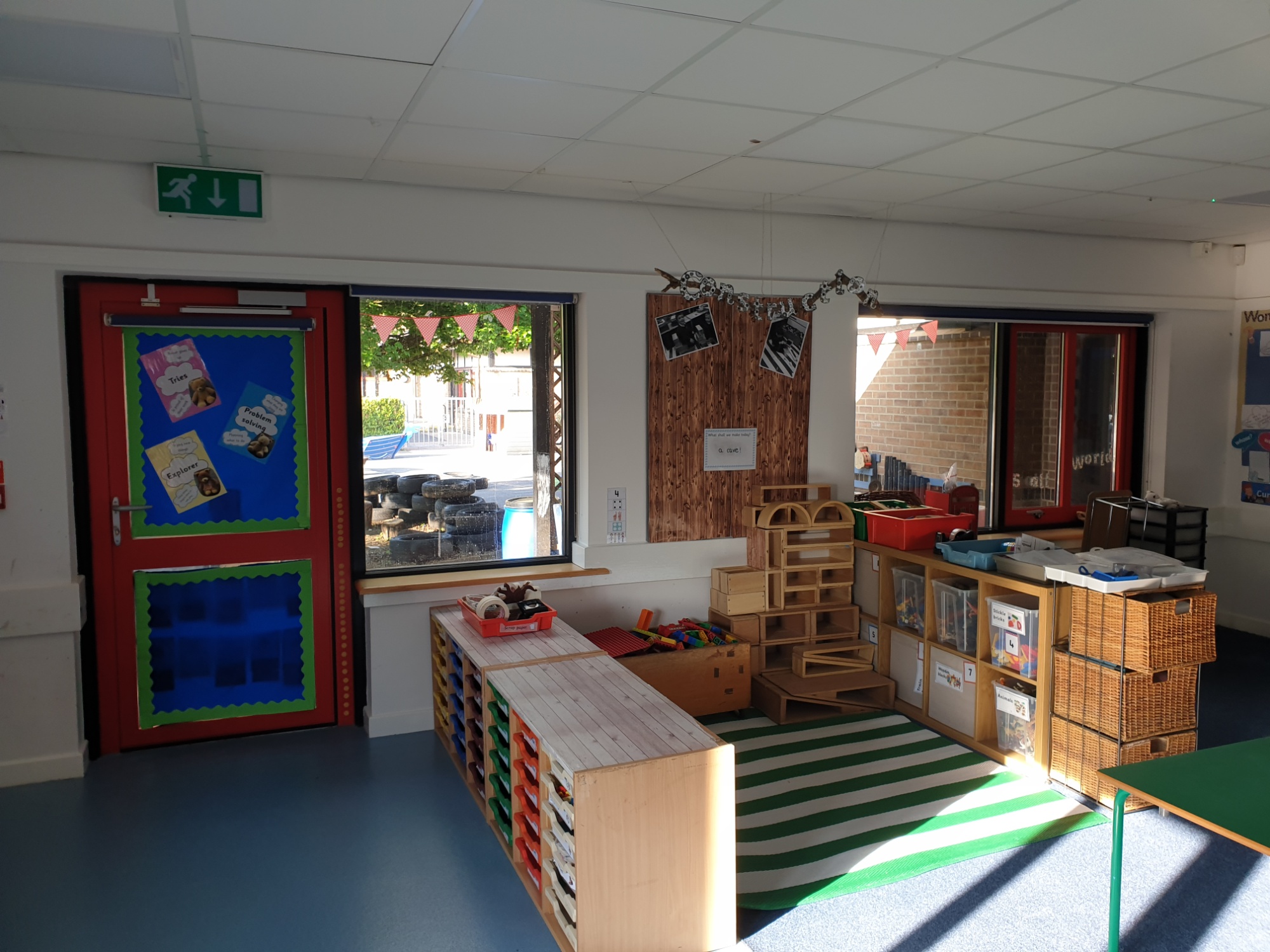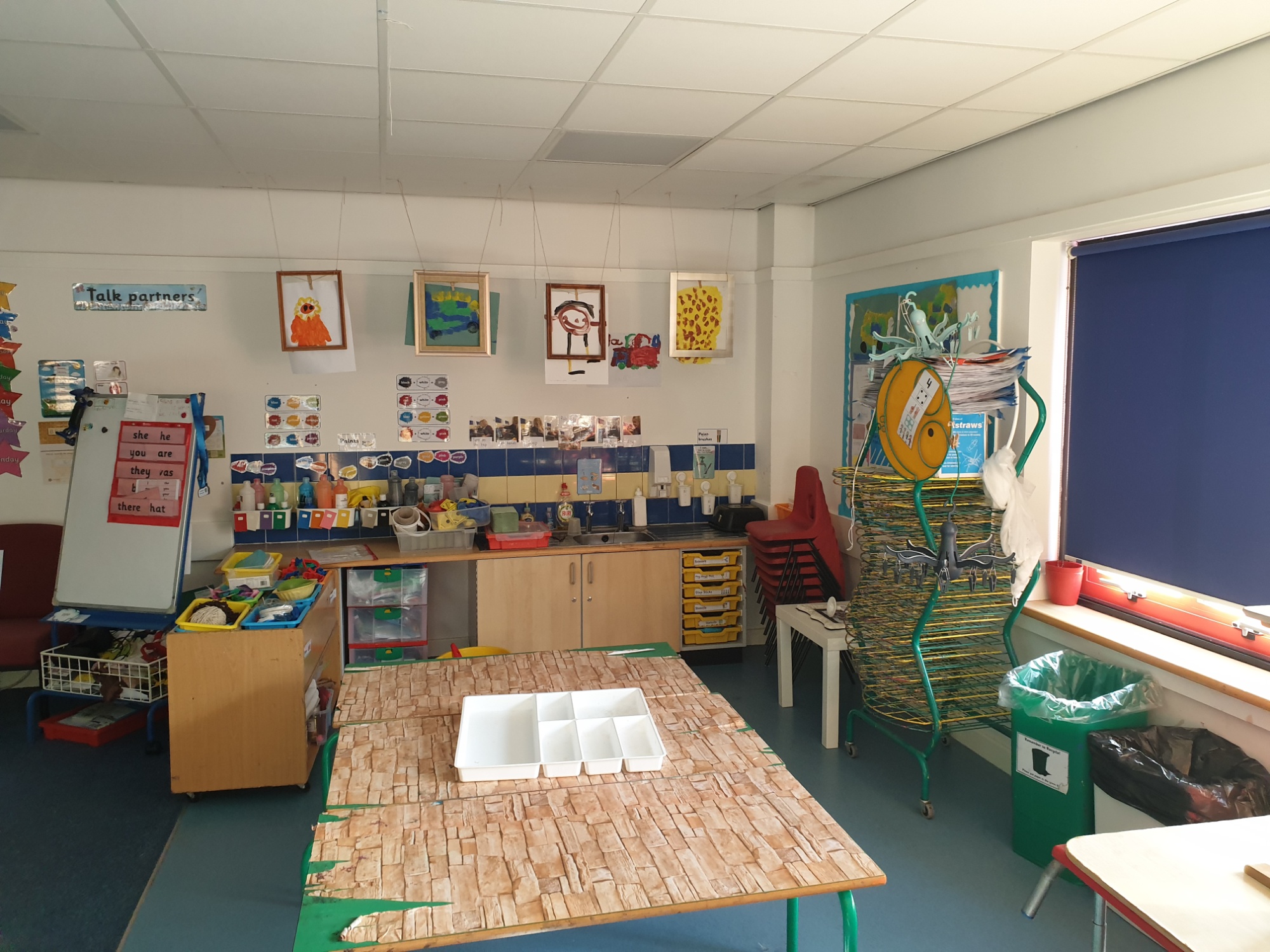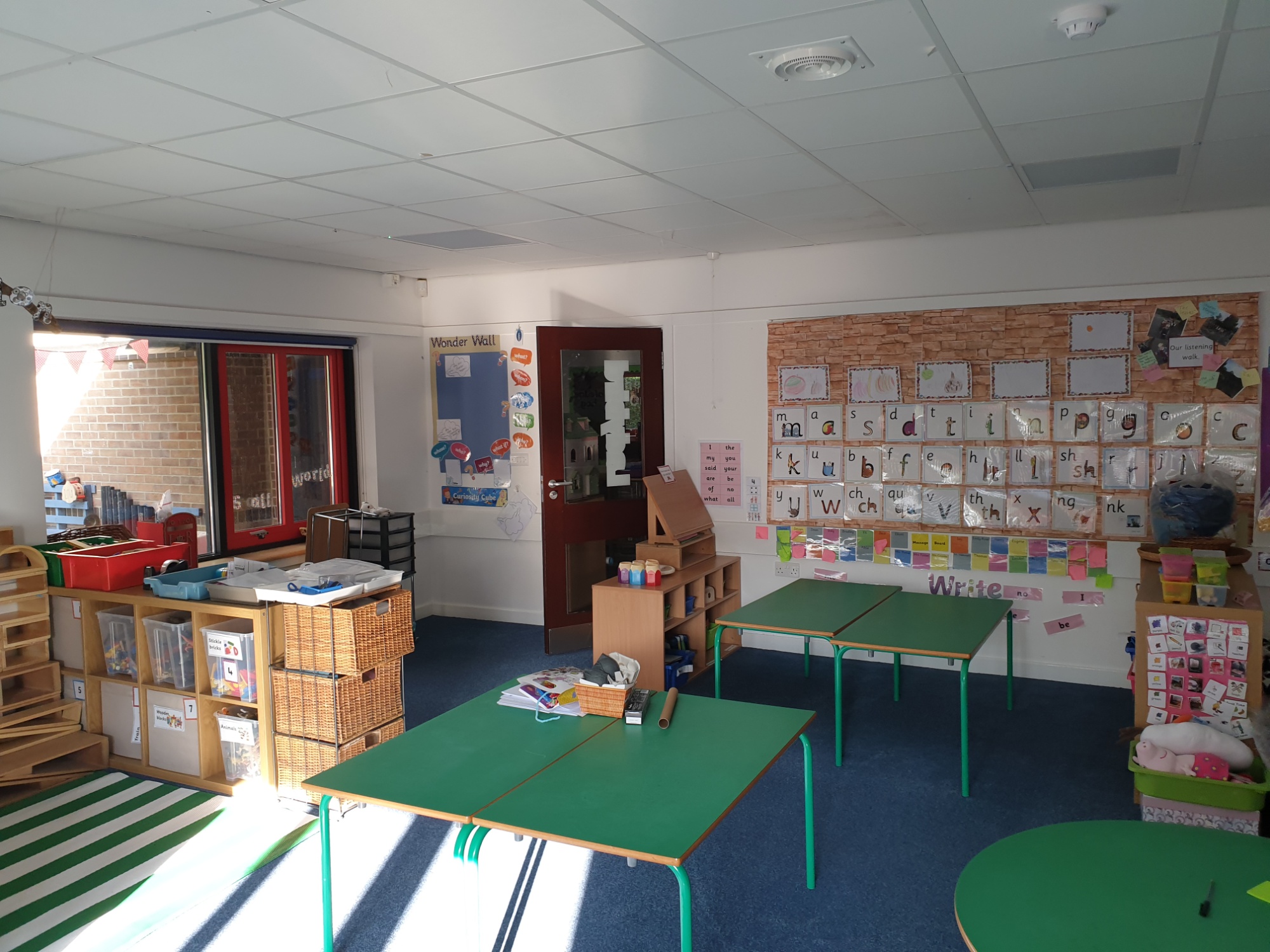 Honeybee Classroom: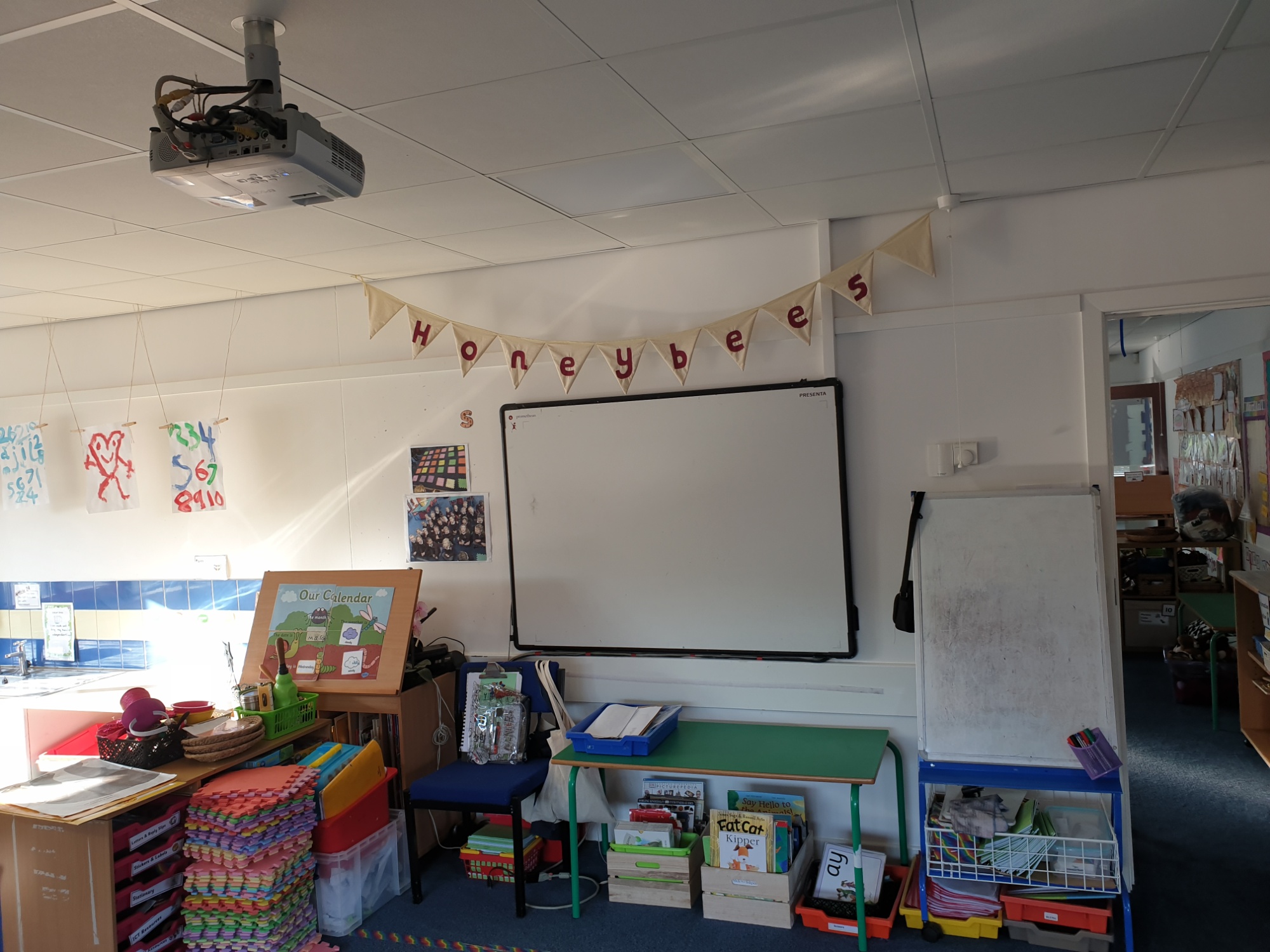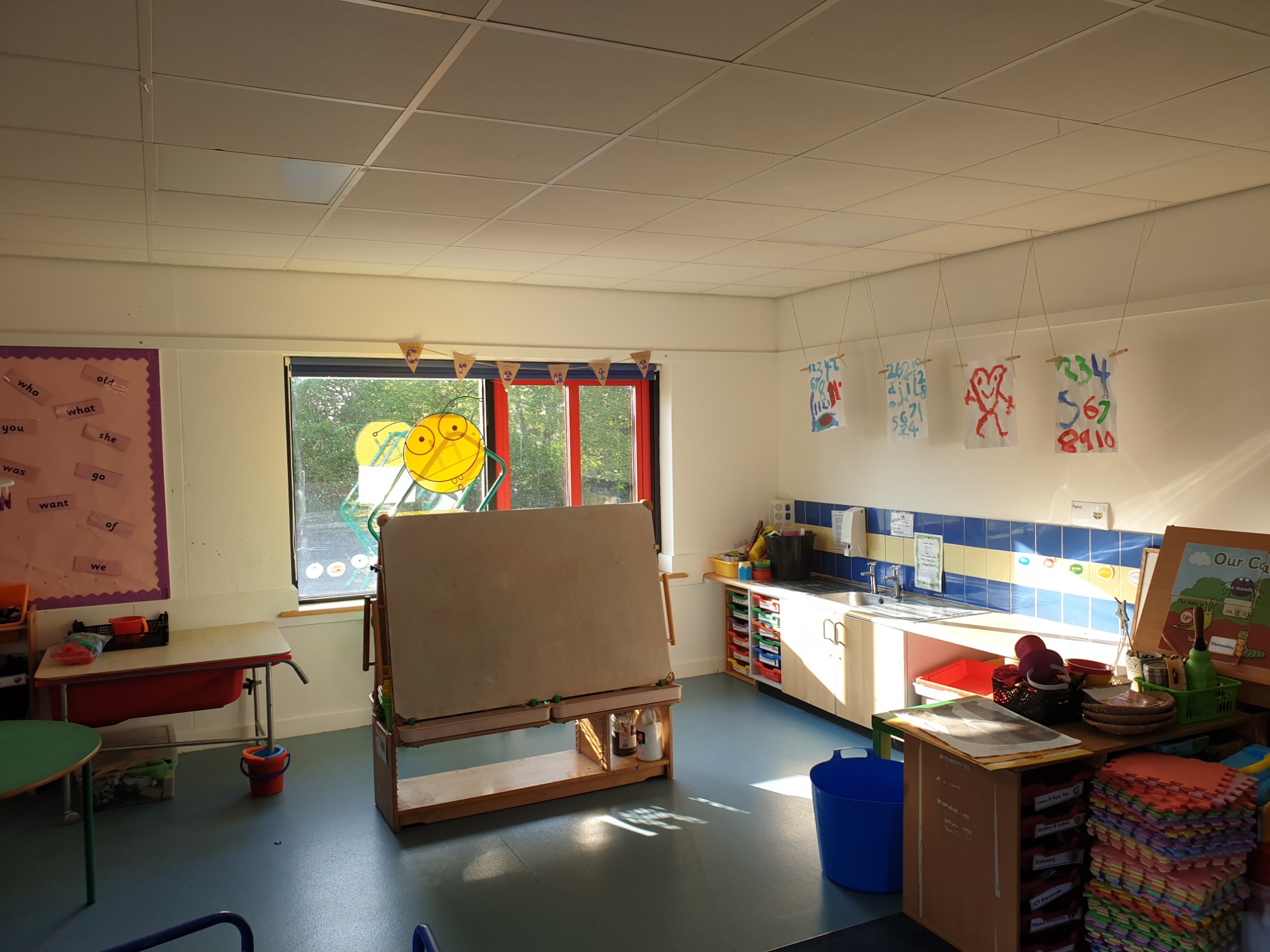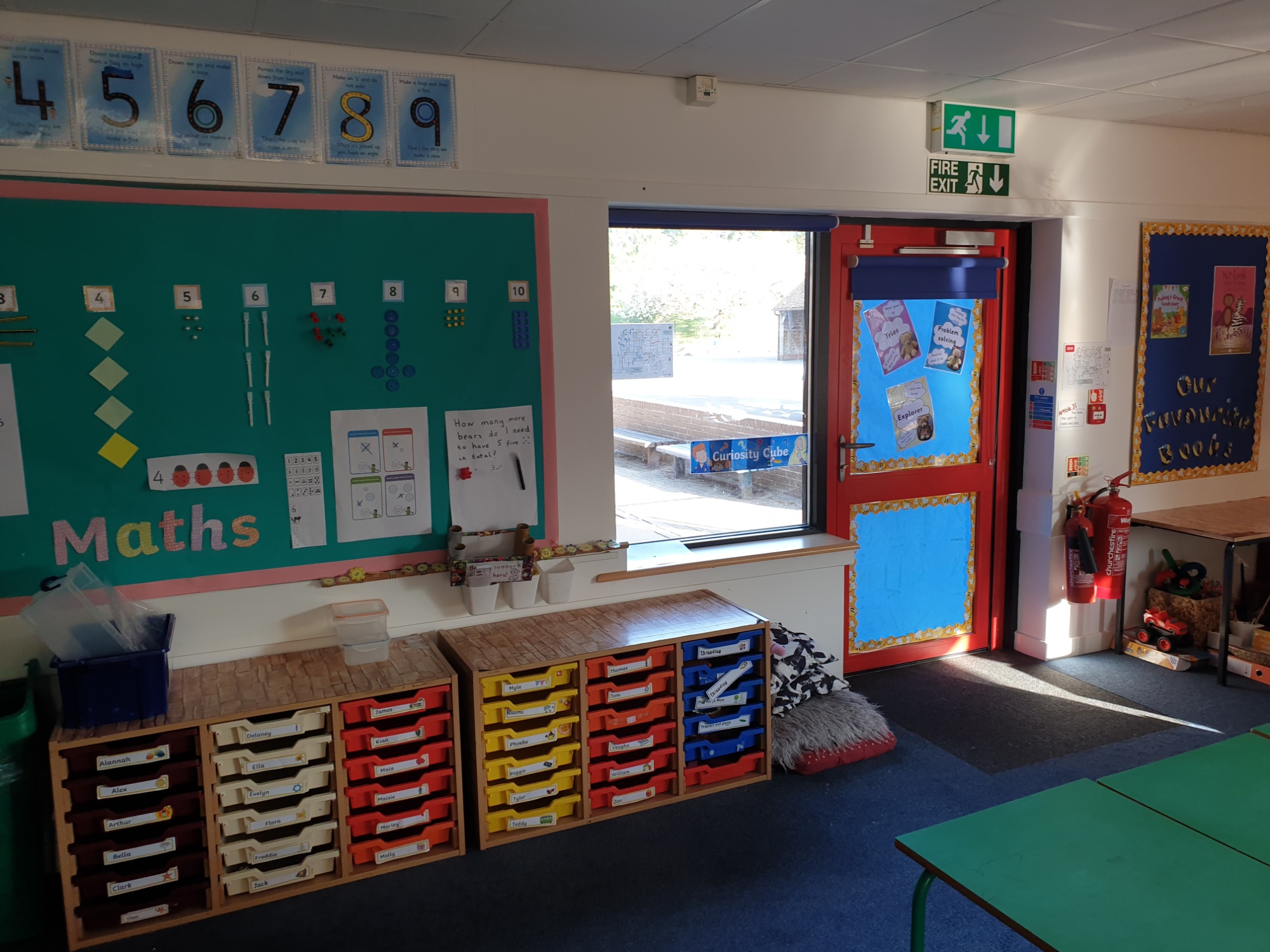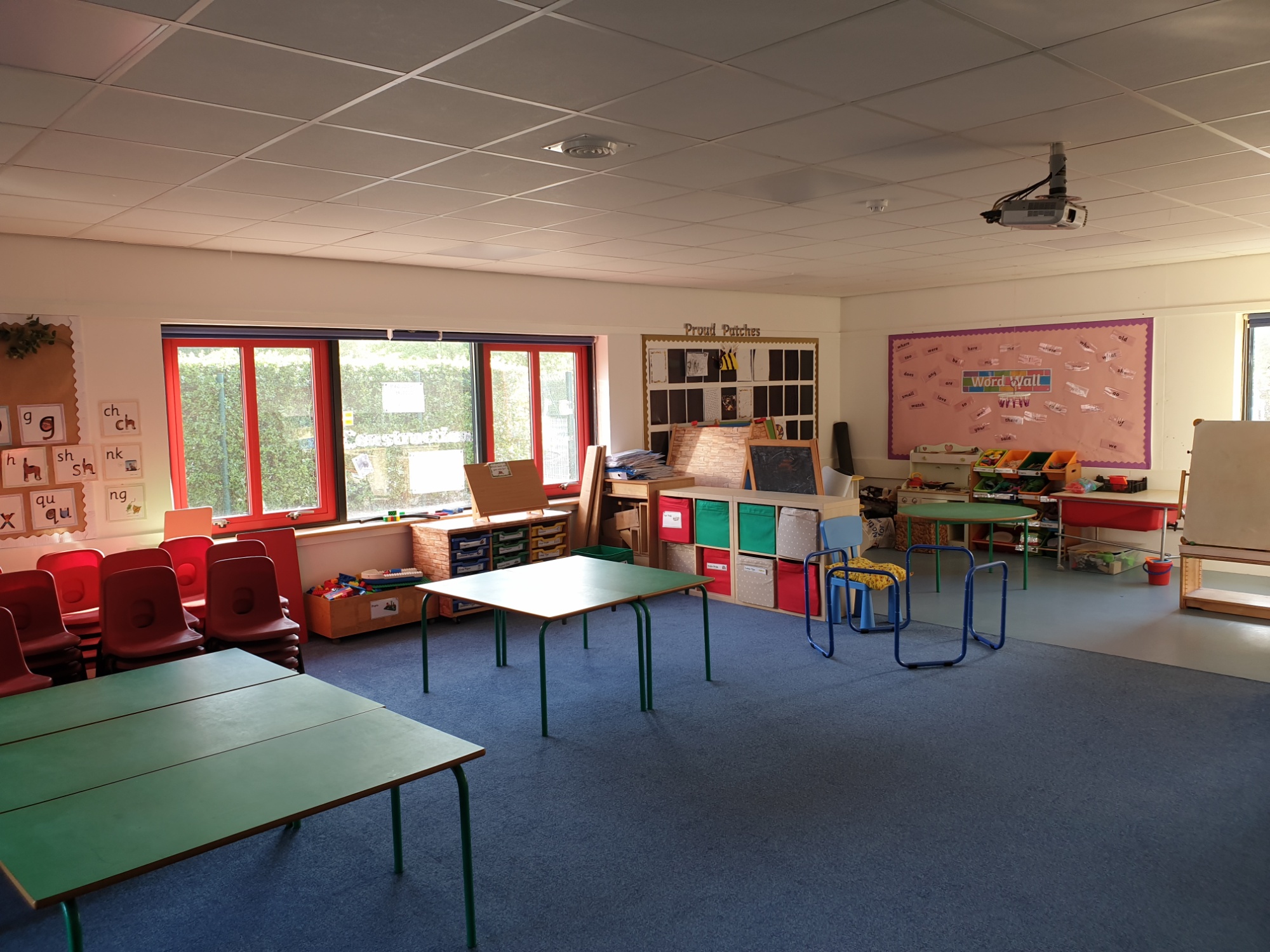 This is the hall where will eat our lunch!

At playtimes, we come out here to play! There is lots of space to run around and some fun play equipment to climb on!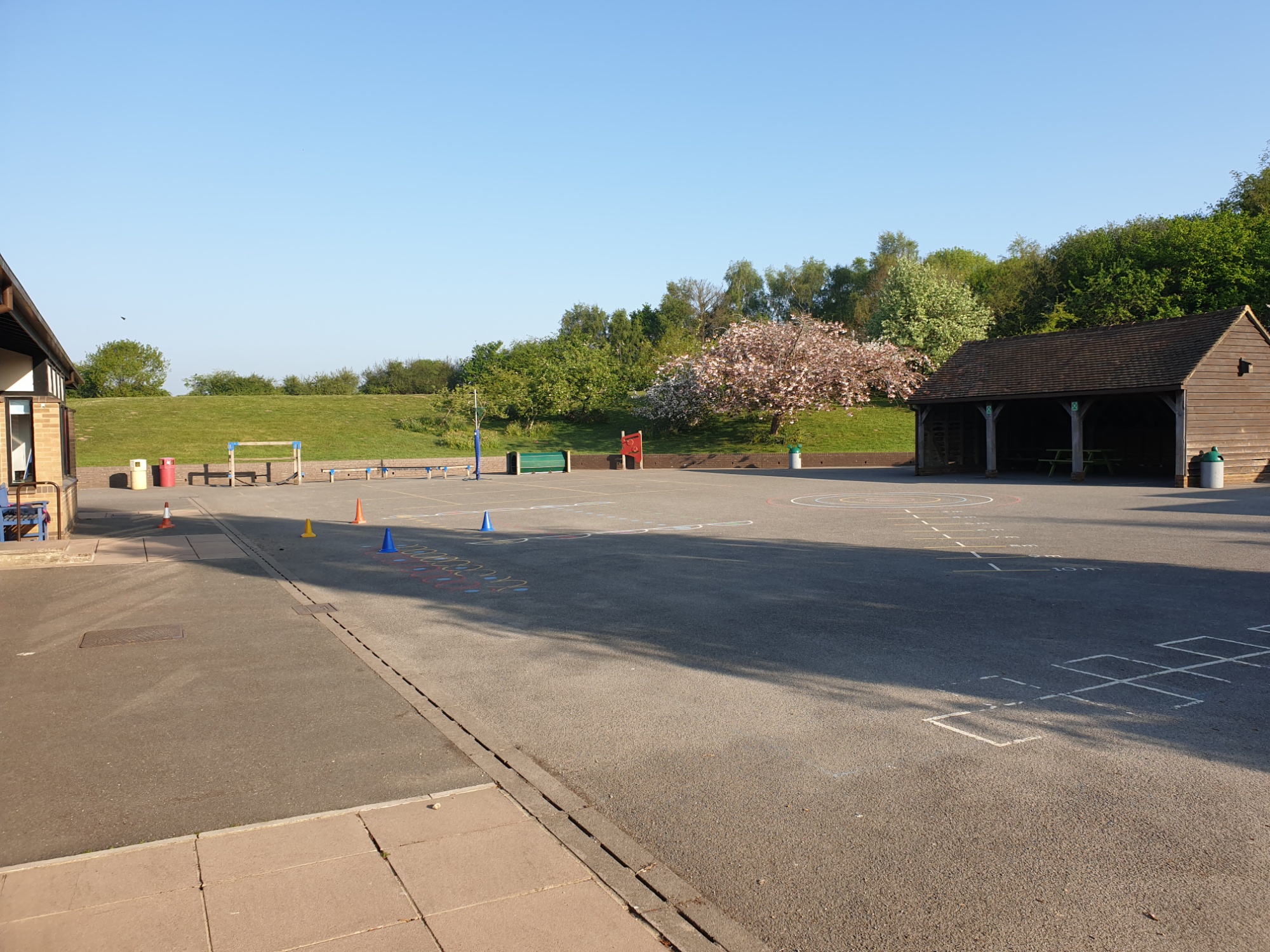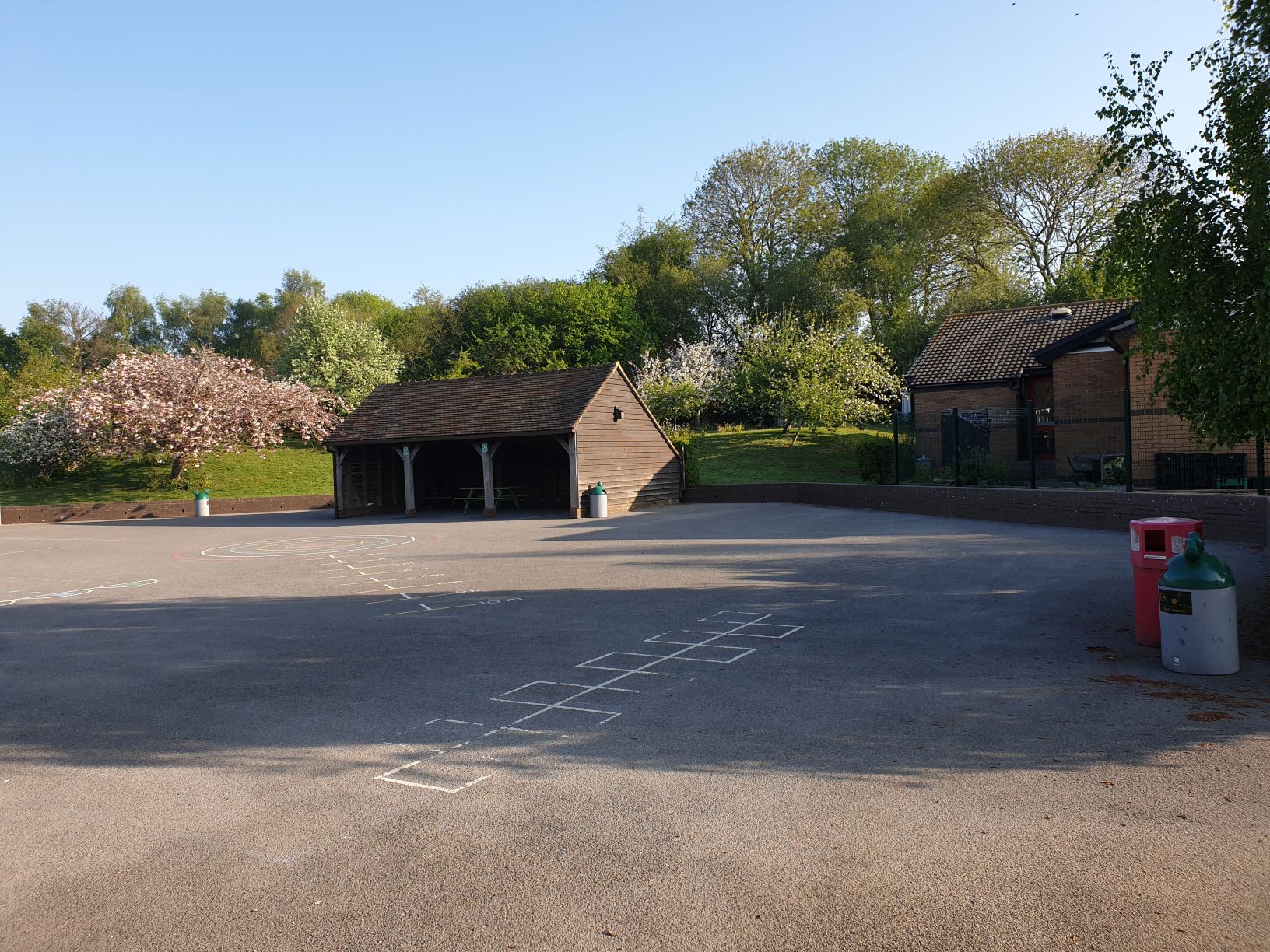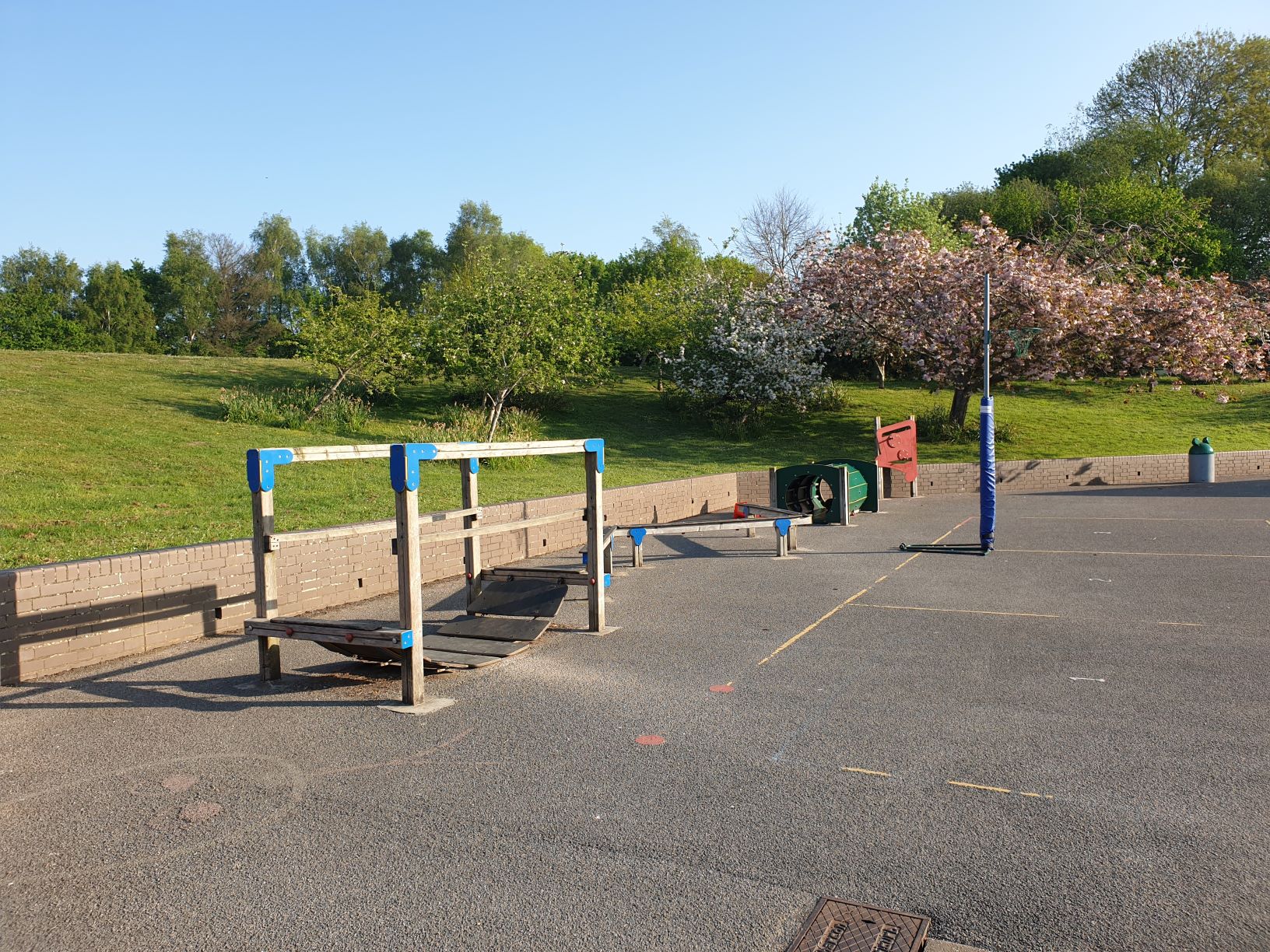 Ladybird and Honeybee Class have their own bathroom to use.