Home Learning 4.5.20
Please keep sending examples of work to osprey@lmpsdorset.co.uk
It is a very special day on Friday - May Day is traditionally held on a Monday but will be put back to Friday 8 May 2020. VE Day, or Victory in Europe Day, marks the day towards the end of World War Two when fighting against Nazi Germany came to an end in Europe. There is some work attached, which you can work on based on VE Day. To celebrate the 75th anniversary VE day, you and your family may want to plan a small celebration (picnic, cream tea, lunch) that you could have in your home or garden on Friday 8th May. Resources that you could use/ make to decorate your homes will be attached at the bottom.
I know some of you are not finding Lockdown easy- here is a book you can read with your parents that may help.
https://parsleymimblewood.wordpress.com/
Maths
We are combining different White Rose resources this week, as I feel the children are amazing and will be able to work through it. However, if it is too much for them, please stop.
Please use the link and I will include what days to do and when in the table.
Please go to https://whiterosemaths.com/homelearning/year-5/
Click on Summer Term Week 1 for lessons in bold, and Summer Term Week 2 for underlined lessons.
I have also linked Mathletics (as best as I could!) to the same skill that they will be doing with White Rose. There are also extra daily challenges which you can complete, linked to what you have been learning (this is great to see some of you completing these challanges, they are in the Explore session of your Mathletics).
Day

White Rose

Mathletics

Challenge

Monday

4.5.20

Lesson 1 - Adding decimals within 1

Lesson 4 - Adding decimals - crossing the whole

*

Are you ready

Adding Decimals

**/***

Are you ready

Adding Decimals

Navigate the Number Maze

Mathletics Explore

Tuesday

5.5.20

Lesson 1 - Adding decimals with the same number of decimal places

Lesson 3 - Adding decimals with a different number of decimal places

Adding Decimals 1

Mass addition

Capacity Addition

Adding Decimals 1

Estimate Decimal Sums 1

Adding up, arithmagons

Mathletics Explore

Wednesday

6.5.20

Lesson 2 - Subtracting decimals within 1

Lesson 2 - Subtracting decimals with the same number of decimal places

Subtracting Decimals 1

Missing Values Decimals

Subtract Decimals

Estimate Decimal Differences

Mathletics Explore

Solve the zig-zog logic fog

Thursday

7.5.20

Lesson 4 - Subtracting decimals with a different number of decimal places

Friday Maths Challenge (1)

Subtracting Decimals 2

Test

Subtract Decimals 1

Test

Mathletics Explore

Square number puzzle

Friday

8.5.20

Bank Holiday
English
Eye of the Storm
There is a document at the bottom of the page which is referred to in some of the planning. This includes extra resources that are helpful to their work (Eye of the Storm – Teaching Resources Week 2).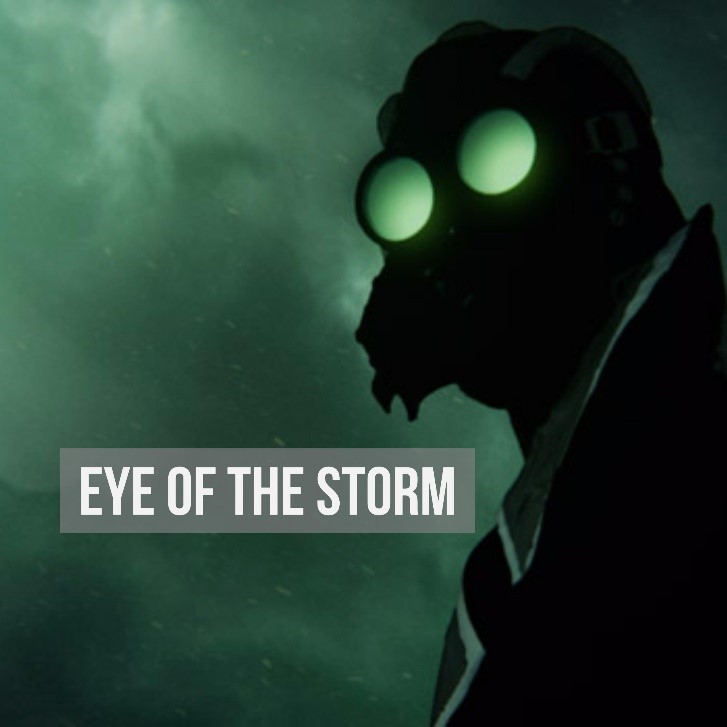 https://www.youtube.com/watch?v=H1mX8ptsmBM&t=1s
Monday – To plan a flashback
To use a range of devices to build cohesion within and across paragraphs
Starter – Cohesive Device Hunt (Choose which level you would like to do).
Main Activity - We are going to be planning and drafting a flashback. We know very little about the character other than what we can learn from the clip. We will create a short flashback about his past (remember we don't know it so your flashbacks can be as creative as you like!).
What is a flashback is? Why would it work particularly well in this context- because we know so little about the character. Show resource 4a.
Watch the clip again and note down what they might like to reveal about the character in their flashback- how did they get the dragon, what is in the box, how he ended in the clouds, what his job is, building the ship.
Look at resource 4b to help the children to begin to see some of the things that they should be considering within their writing. Look at the example in 4a as you move through the points.
Can they identify different ways in which a repetition has been used? Over and over, sighed a sigh, back on solid ground, back in the forest, mention of the green liquid, running again, running with the egg. Discuss the use of repetition as a literary device to help with cohesion (relate back to starter).
Identify the fact that the piece is short and only goes into detail about one event. It also refers to more of the figure's past with mention of the fact he had practised the moment with his father. Watch the clip again and decide on an object which they think they would feature in their flashback. The box, the liquid, the dragon, the key, the map?
Begin to construct sentences to show the transition between past and present. Look carefully at the language chosen. Make sure the children know they are not allowed to use phrases like 'back in time' or 'had a flashback' as they need to imply this in their writing.
Tuesday – To be able to write a flashback
To use a wide range of devices to build cohesion within and across paragraphs
Starter – Changing Tense worksheet.
To create their flashback. Use resource 4b as a support (this will be your success criteria) along with the sentence structures and adverbials for cohesion word mat.
Wednesday – To use adverbial phrases and clauses of time.
Give out resource 5a. What information do we learn by reading it? Can we tell how the writer is feeling? How?
Watch the clip from 2m20s and note down as much as they can about what happens.
Ask, how can we show that time has passed by?
We could use adverbial phrases and clauses of time. Give out resource 5b, complete it (use Adverbial word mat to support).
Encourage the children to then begin to build sentences around them. Consider the placement of the phrases/clauses E.g. The storm intensified and, after several minutes, I must have passed out.
Play the clip from 2m20s. Stop the clip at several points and discuss emotions that the figure might be feeling- trepidation, anxiety, determined, resolute. Encourage the children to improve on poor vocab choices.
Thursday – To develop their understanding of, and ability to use, figurative language.
To rehearse, refine, share and respond thoughtfully to drama.
Starter – Imagine they are the figure from the clip. Perform one of the actions they remember the figure doing. Can we stop and guess what he is doing?
Select a few to show a range e.g. looking in the box, throwing things in the furnace. Discuss how their simple movement can be changed in many ways.
Start off by asking the children to steer the airship. Now ask them to change the speed, slow down their movement. Can they make their movement heavier? Can they make it a bigger movement? Can they make the movement tighter, more tense? Try another movement and together explore how it could be changed.
Think of a word which describes the sound of rain- e.g. pitter-patter, drip, splosh. Can they quietly say the word then build up to a harder rain?
Can they create freeze frames of the clip, making it clear what part of the film they are performing?
Friday – Bank Holiday
VE Day Tasks
Alice in Wonderland - see document below.
Spellings
Practise your spellings on Spelling Frame for 10-15 minutes a day and complete the test by Friday. You can practise any other spelling patterns that you feel you need to practise.
Group 1 and 2 - Adding suffixes beginning with vowel letters to words ending in –fer
preference, preferred, preferring, referee, reference, referral, referred, referring, transference, transferred, transferring
Group 3 - Words with the /eɪ/ sound spelt ei, eigh, or ey (e.g. eight, they... etc.)
beige, eight, neighbour, obey, reign, sleigh, they, veil, vein, weigh
PE
*NEW* Weekly PE Challenges - can you compete with your family to see who can achieve the best? Look at the document attached: Challenge 1 Agility Sock Ladder Run.
Please send pictures or videos to me on to osprey@lmpsdorset.co.uk so we can create a montage of our skills to put on the website.
Geography
Continents of the World
Learn about the seven continents and five oceans of the world and how to map them using a globe and an atlas.
https://www.bbc.co.uk/bitesize/articles/zk3nscw
Create a Fact File about the different continents of the world.
Science
Mixing, dissolving and separation
https://www.bbc.co.uk/bitesize/articles/z6pyvk7
Learn about mixing and dissolving and separation.
This lesson includes:
two video showing how to mix and dissolve and also how to separate out mixtures

two activities to help reinforce learning
Please send pictures of the experiment!
PSHE
This current situation is very unusual and is difficult for all. It is very important that we talk things that are happening, especially if we are finding ourselves getting sad. There are some SCARF lessons on this website that you could do as a family as it is very important to keep ourselves healthy- inside and out!
https://www.coramlifeeducation.org.uk/SCARF-home-learning-plans-set-1
Music
Please see attached file at the bottom of the page
French
Please see attached file at the bottom of the page