18th May 2020
Home learning for 18th May
Good morning Kingfishers.
Here is our suggested timetable for today's activities.
9am- Physical Education
9:30am- Quick break/ drink
9:45am- Maths- White Rose lesson and Mathletics activities
10:45am- Break/drink/snack
11:00am- English Activities – Writing and SPaG
12:00- Lunch
1.00pm- Foundation subject: Science
2:00pm- TT Rockstars – complete the sessions set today
3.00pm – Story time with David Walliams

Daily learning Activities for 18th May 2020
1. PE with Joe Wicks –complete today's workout. It is live from 9am or available to replay later in the day!
https://www.youtube.com/watch?v=rAX6Q236CwI
2. Maths task 1 - White Rose Maths

How to access White Rose as activity:

* Please go to https://whiterosemaths.com/homelearning/year-3/
* Please click on Summer term – Week 3 (w/c 4th May)
You will see Lesson 1 – Convert pounds and pence. This is today's lesson.
* First, watch the video – you will need to have your sound turned on!
* Just watching the video is great! However, if you are ready please click on Get the Activity. This will download a worksheet to complete. You can either print this to complete or you can just discuss with an adult.
* Finally, click on Get the Answers to check how you did!
3. Maths task 2 - Mathletics – https://login.mathletics.com/
I have set some new activities for you to complete on problem solving.
Once this has been completed spend 15 minutes playing in live mathletics (you can access this by pressing the green button on the home screen)

4. Maths task 3 - TT Rockstars - https://play.ttrockstars.com/
Complete the sessions set for you. This is now set to 20 sessions a day. Can you beat your best score?
5. English task 1 - Spellings – https://spellingframe.co.uk/
This week's spellings are now live. Try some of the games on the website to help you learn your spellings and then take a test. How many did you score? I will be giving out virtual credits for those super spellers and Rockstars too.
6. English Task 2- This week we will be looking at creating our own story based on a book called The Hodgeheg by Dick King-Smith. First, I would like you to look at the front cover and tell me:
What you think the book is about?
What can you see?
What does it tell you about the book?
You could do this in 3 columns and list under the headings.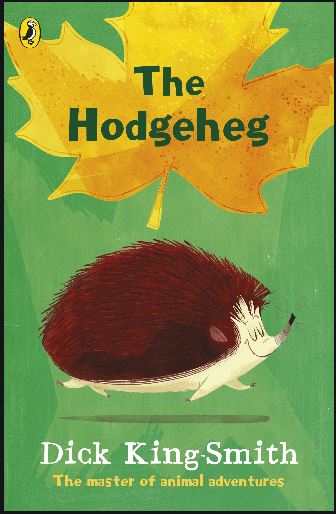 Allow 20 minutes for this task.
Once you have done that, listen to Chapter One of The Hodgeheg and think about who the characters are and what has happened and the setting. Visit https://www.youtube.com/watch?v=htPjCiZxoZ4 to listen to Chapter One only or if you have this book then you can read it.
7. English Task 3- Use the Adverbials from Hodgeheg pdf (bottom of page) for this task. Underline the adverb or adverbial in one colour in each sentence and then underline the verb it is changing in another colour.
8. Science – This week we will be completing the cornflour slime experiment. This experiment is a bit messy but hopefully lots of fun!
Whilst you complete the experiment I want you to this about and answer these questions:
Is cornflower slime a solid or liquid?
What happens if I apply a force to the cornflour slime, such as tapping it with my fingers or punching it?
If you let your hand sink into the cornflour, can you pull your hand out quickly?
(See the PDF attached at the bottom of the page for the instructions)
9. Storytime- Listen to David Walliams read https://www.worldofdavidwalliams.com/elevenses/