Osprey - YEAR 5
Afternoon with Butterflies
We met up with Butterflies from Year 1 to introduce them to their next topic when they are learning about Neil Armstrong. They looked at our Topic and Science books, as we have learnt about Space.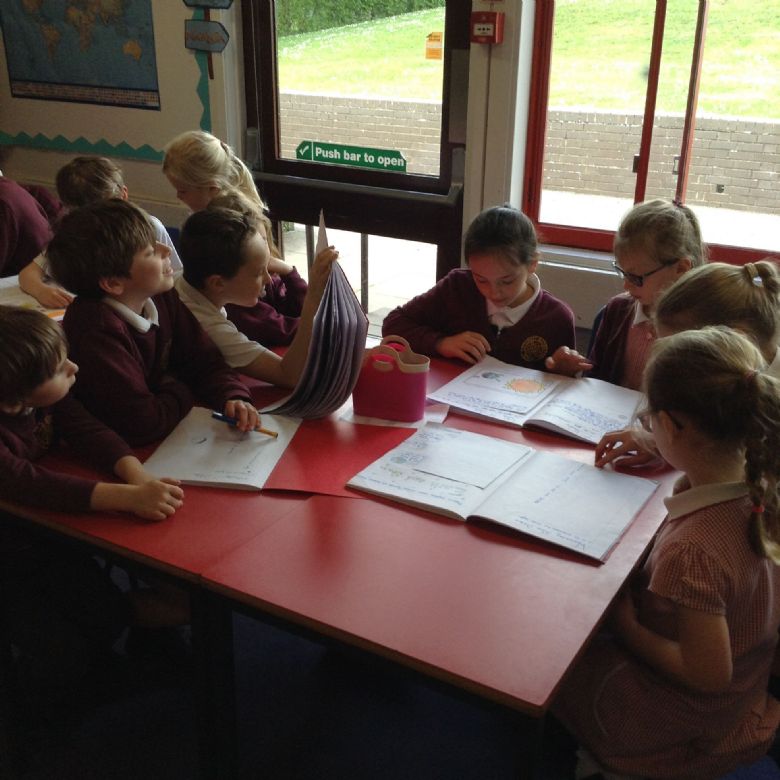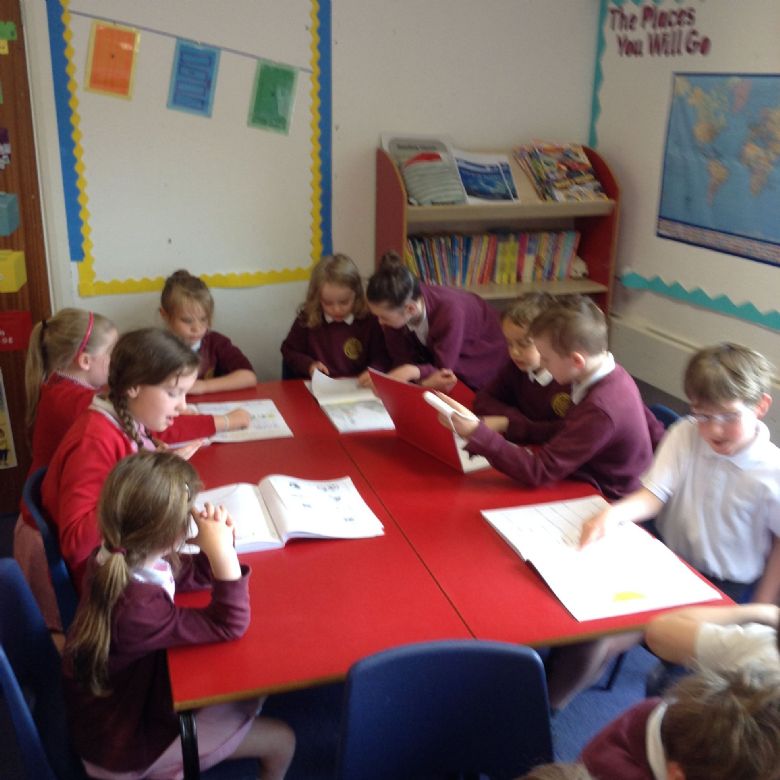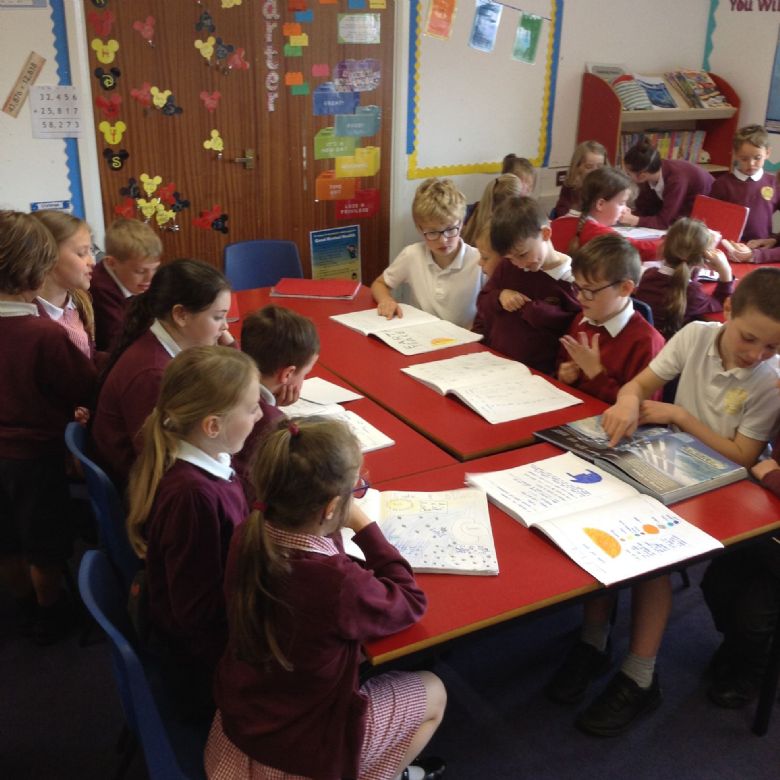 Art Day
We were lucky enough to have an Art day on Friday as our class treat. We linked it to our Topic by creating recycled art based on the ocean using material which we had been collecting.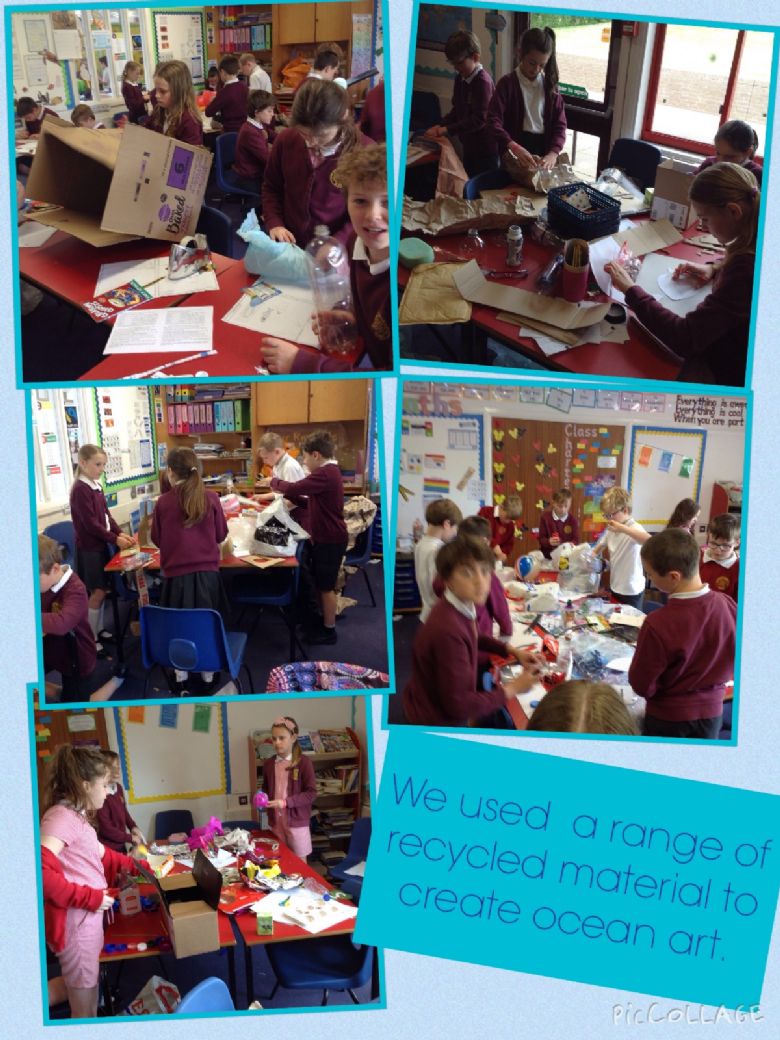 This is what we were able to create.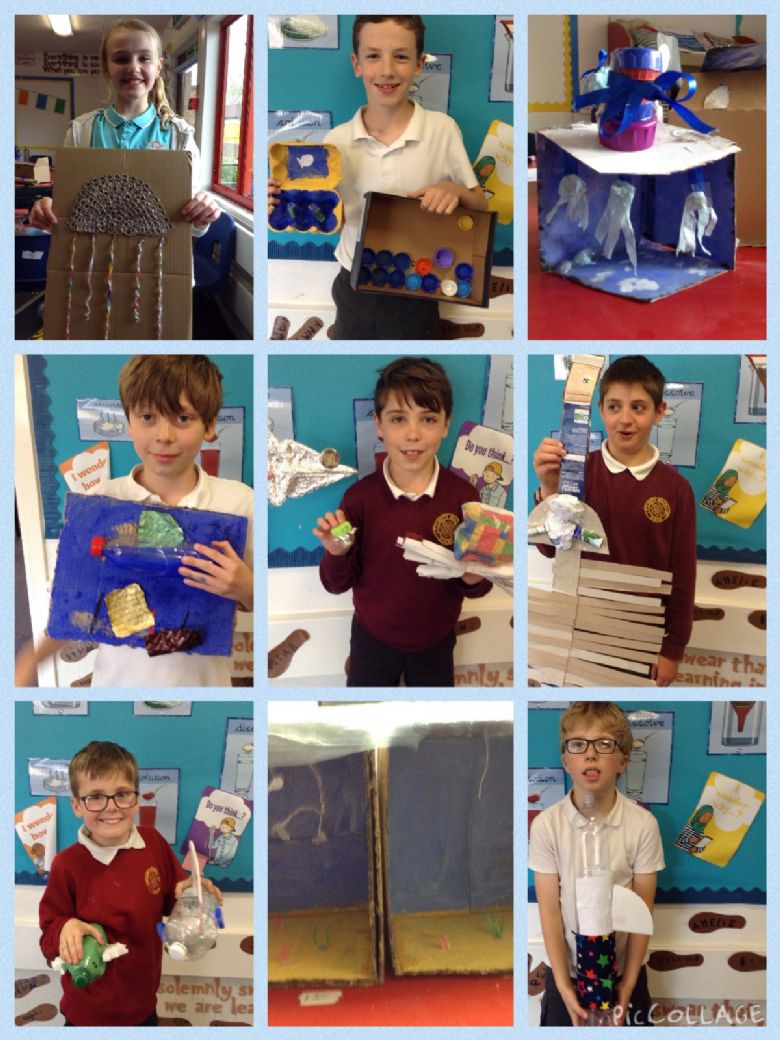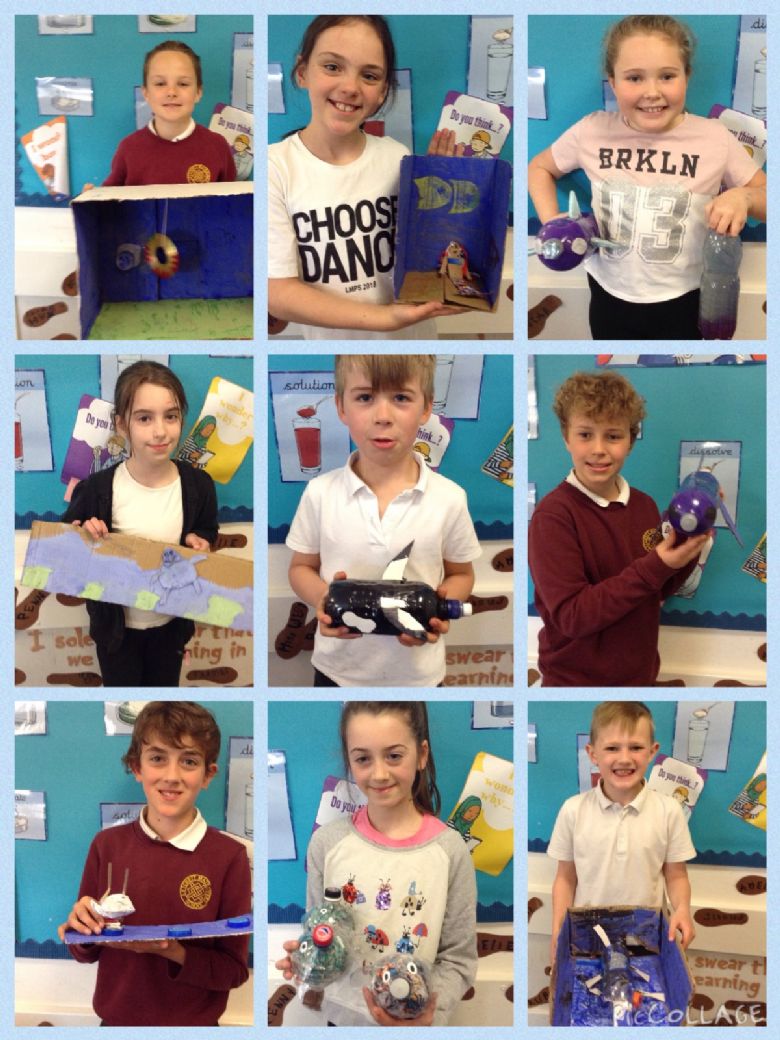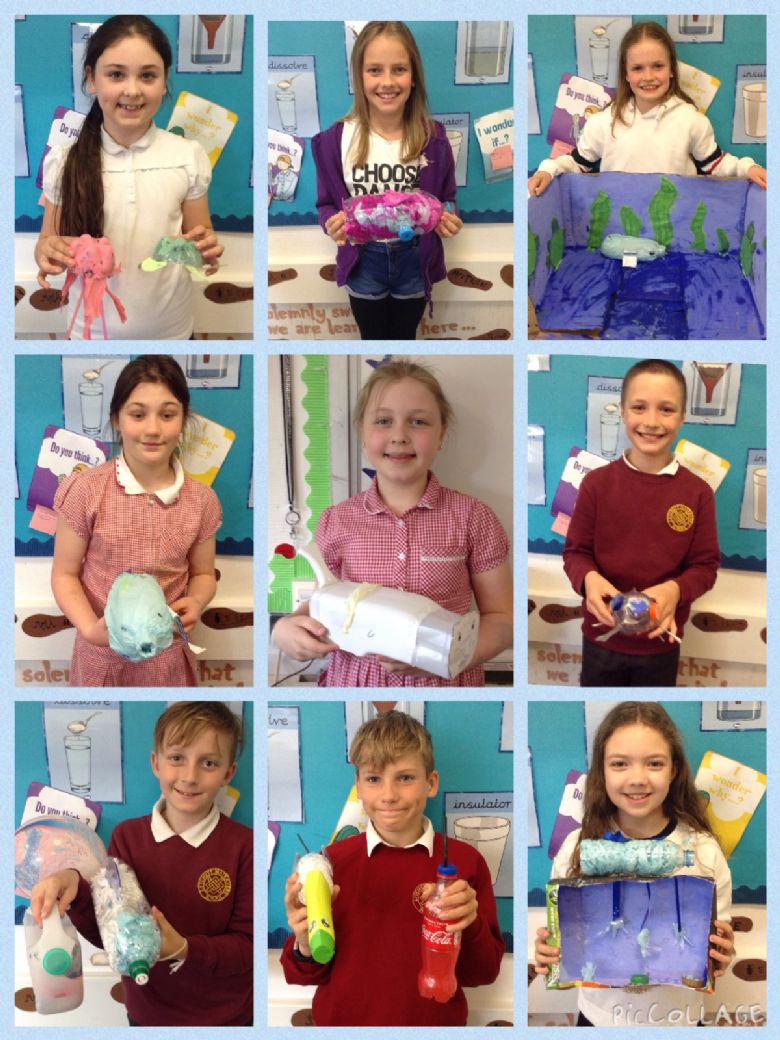 Sport Achievement
Well done to Arthur who won the juniors pairs competition for Sturminster Marshall Golf Club.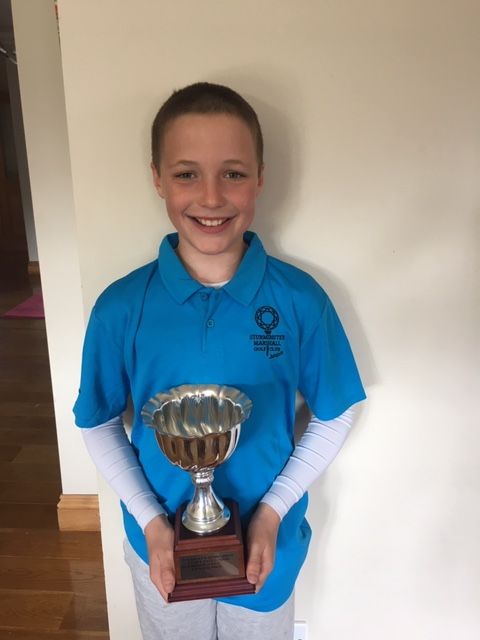 Sustrans - Visit 3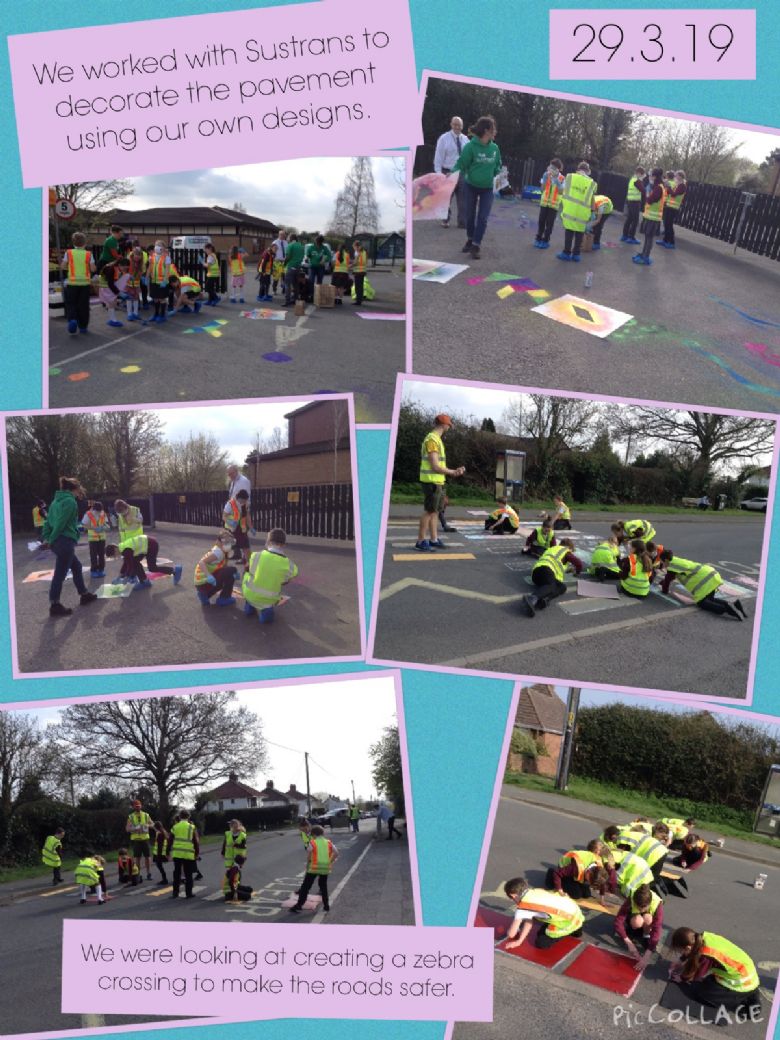 Viking Art
We created a scene with a Viking longboat using a range of mediums.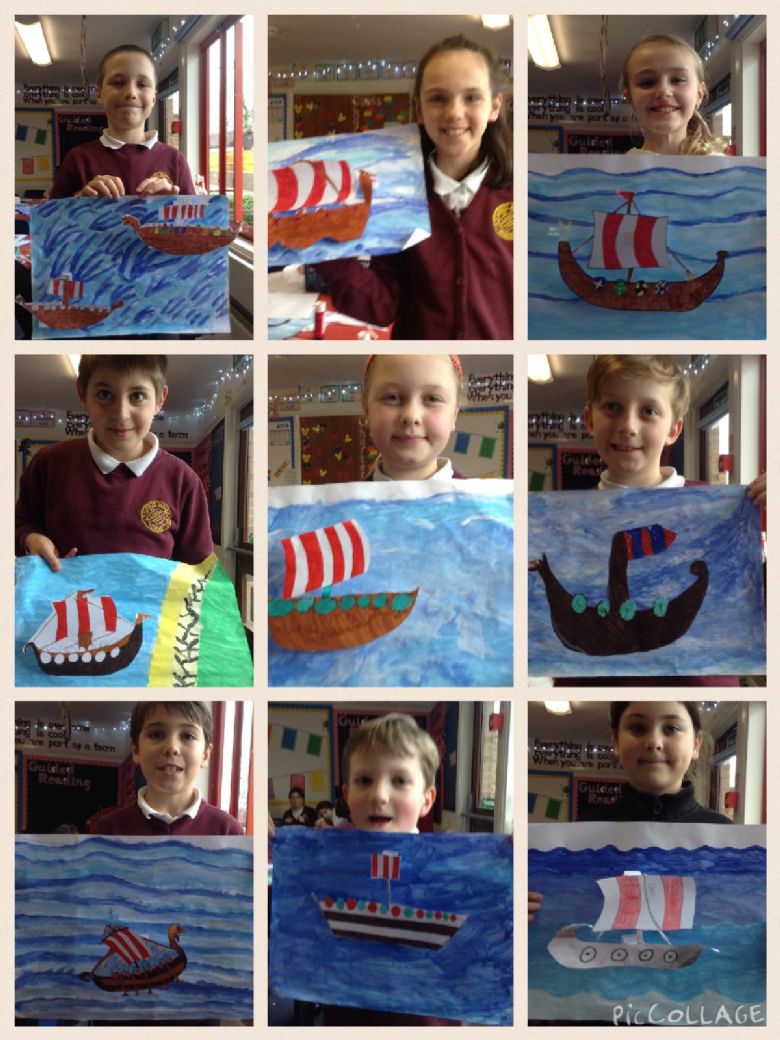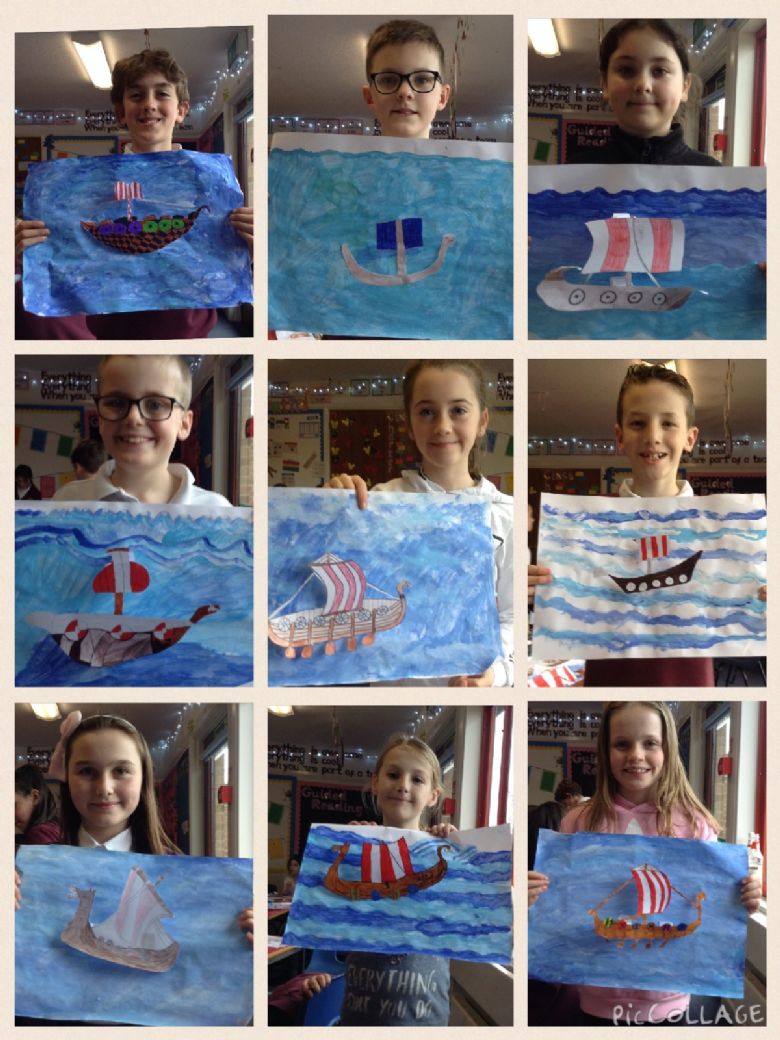 Life Van
Osprey class visited the Life Van today and we explored how to be assertive when someone asks us or tells us to do something that we don't want to do. We are going to explore this further in the classroom.
World Book Day
During World Book Day, we dressed up as a book character. We were even lucky enough to go to the library to explore a range of books.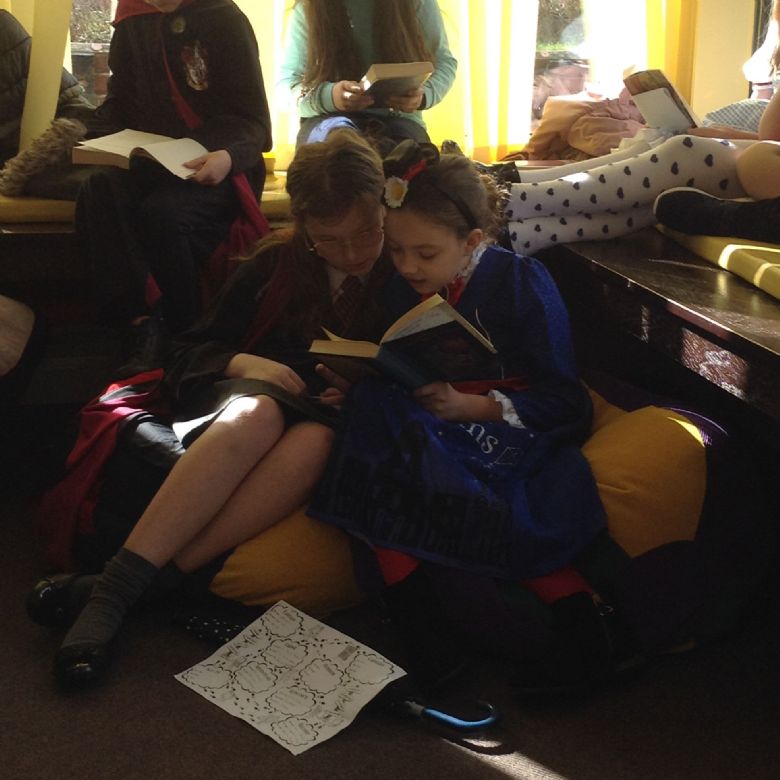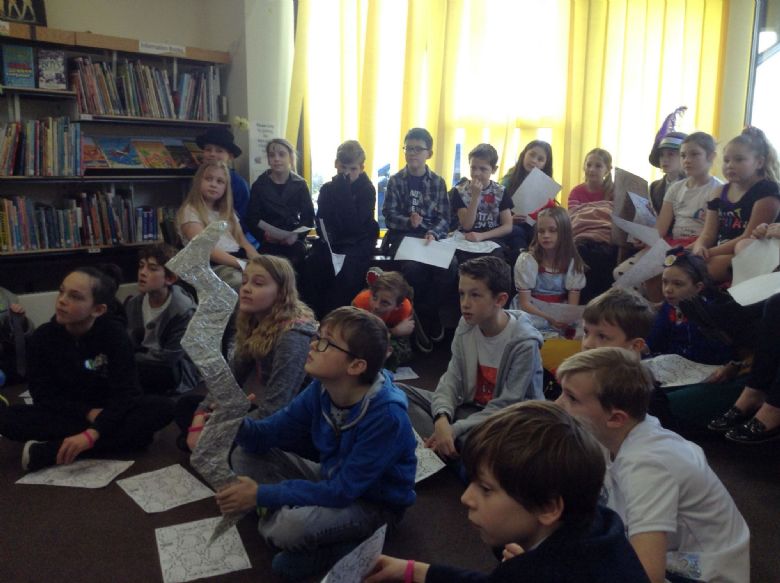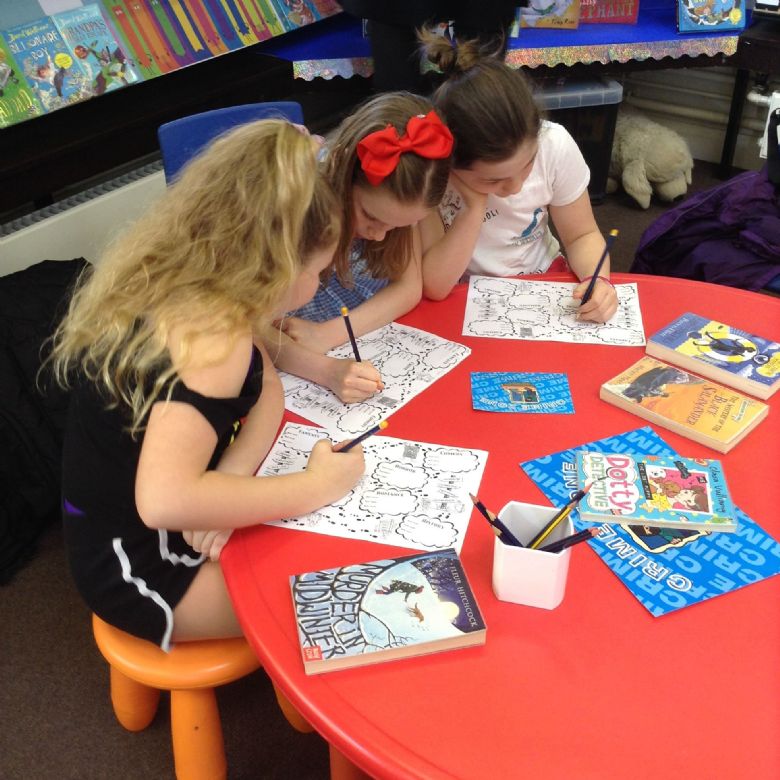 Bird Watching
We were very lucky to have two members from the RSPCB, who came into our school to talk to us about the local birds that we have around our school. We went on an exploration around the school grounds, where we listened for bird sounds. We even had a set of binoculars each so we could look for the birds in the trees.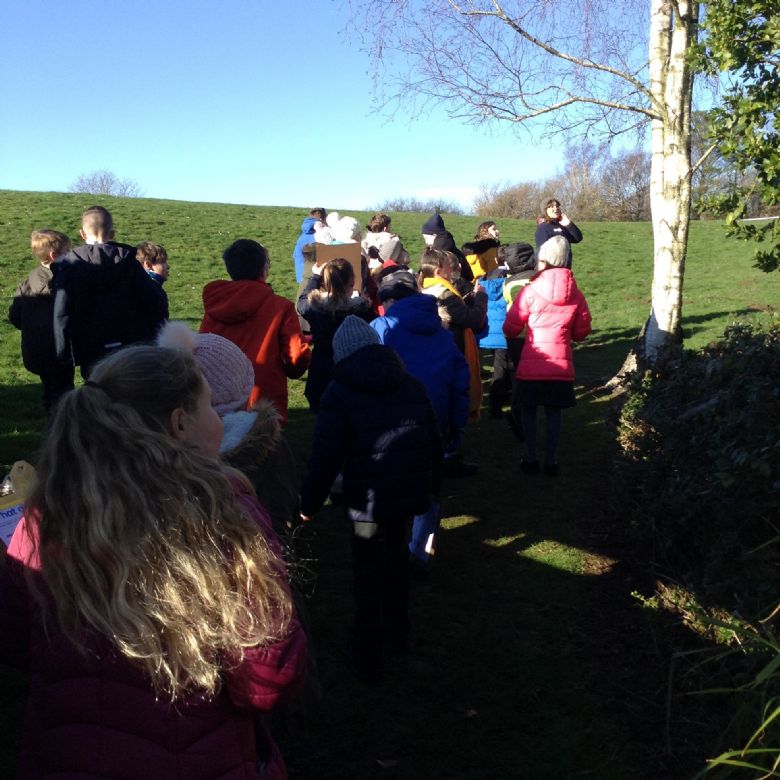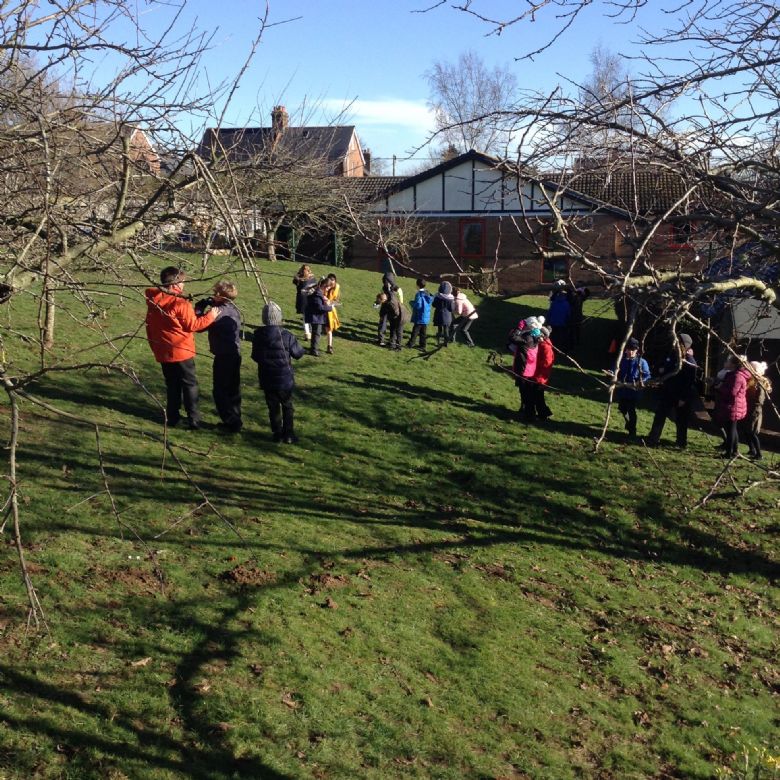 SusTrans Visit Two
On Thursday 24th January, SusTrans began their second visit to L.M.P.S at 1:20pm.
First, we went into Buzzards' class where we got a briefing of what we will do. They said that the classes will be split and some of the class will have a picture of the road outside of school and some models to place on the road. The other activity was that you draw an idea of what SusTrans could make on the roads.
When we did the models, we saw a lot of good ideas. In my opinion, the best idea was; a roundabout where the centre is a tree surrounded by smaller trees. There was another, where there was a car park where a car was surrounded by a bamboo archway.
The next activity was that we could draw things for the roads. I drew some little characters climbing up a fence. Also, there was a really good drawing of a crocodile coming out of a drainpipe and someone drew a bollard as an alien.
In conclusion, we had a great time with SusTrans and we all cannot wait until they come back to Lychett to see us again.
By Thomas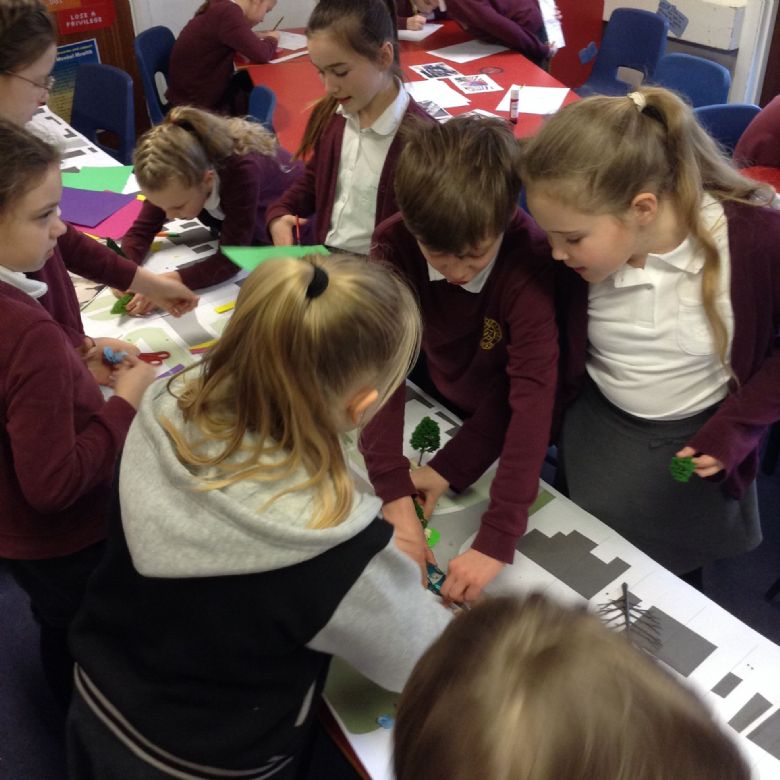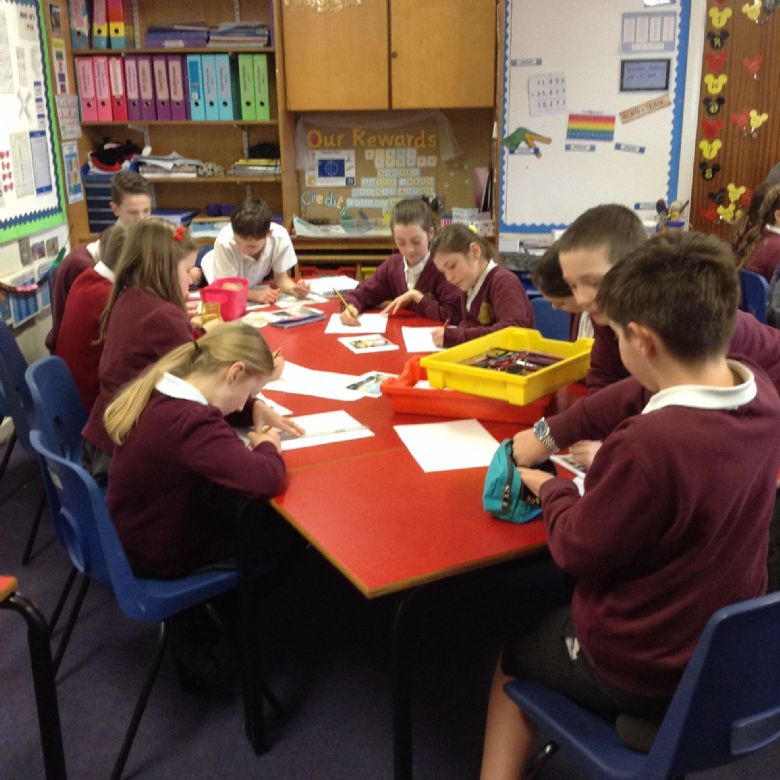 Our New Turtle
Osprey Class would like to introduce you to our new turtle which we have adopted as our Christmas present! We have named him Shelly and he lives in Kenya.
We will be getting regular updates from him, so we will be able to keep you posted on how he is doing.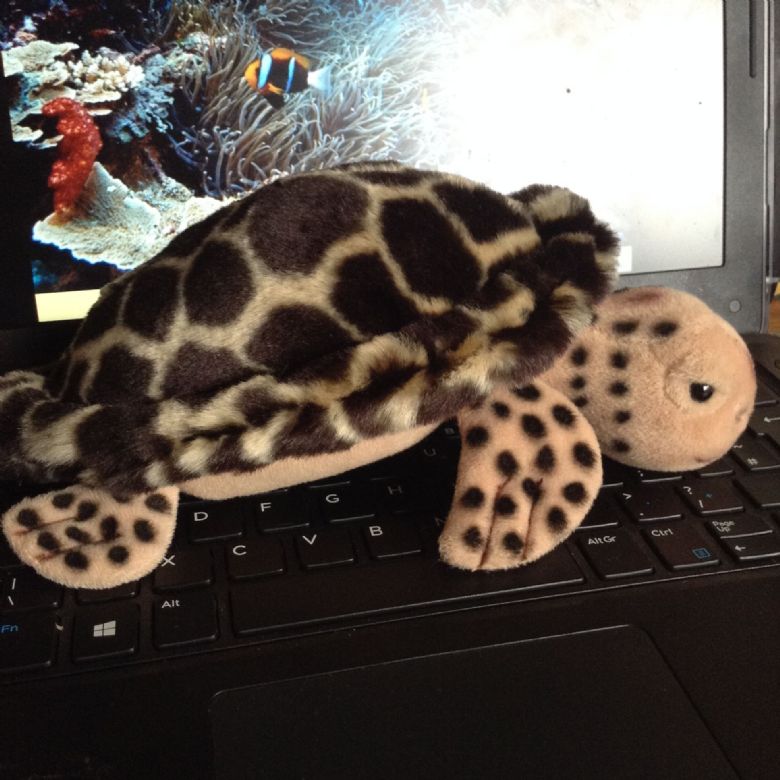 Celebration
Well done to Oscar who won the Autumn House Award for Arundel, for his incredible effort in maths and his amazing dance moves.
EcoBricks
Throughout this half term, we have been creating EcoBricks by filling a plastic bottle with plastic rubbish that can't be recycled. This ensures that the plastic doesn't end up in the ocean. At the moment, we have 3 EcoBricks on the go and we are hoping to send them to Southampton, where they will get recycled by either being made into something or be sent to another country where they can be used to build houses and walls.
If you would like more information, take a look at https://www.ecobricks.org/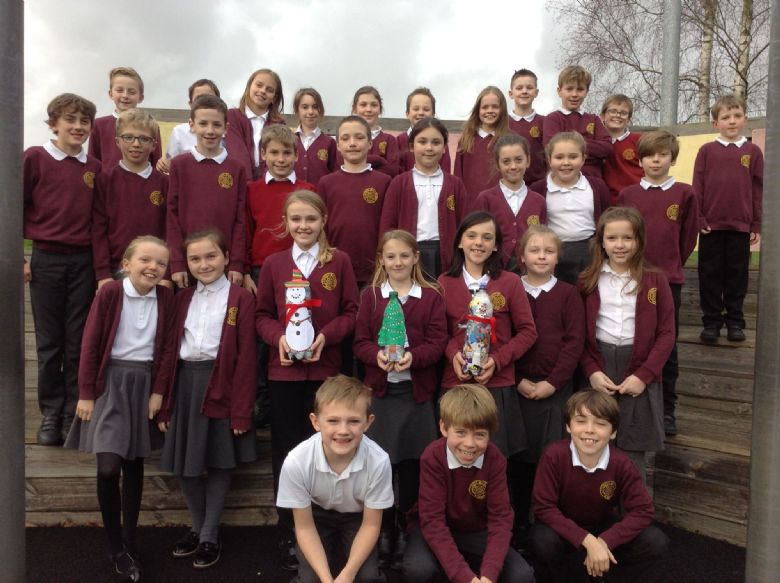 Christmas Parties
We had a great time at our Christmas Parties. We changed into our party clothes and Miss West put glitter on all our faces. Sparkle time!
We then went into the hall for a disco with DJ France.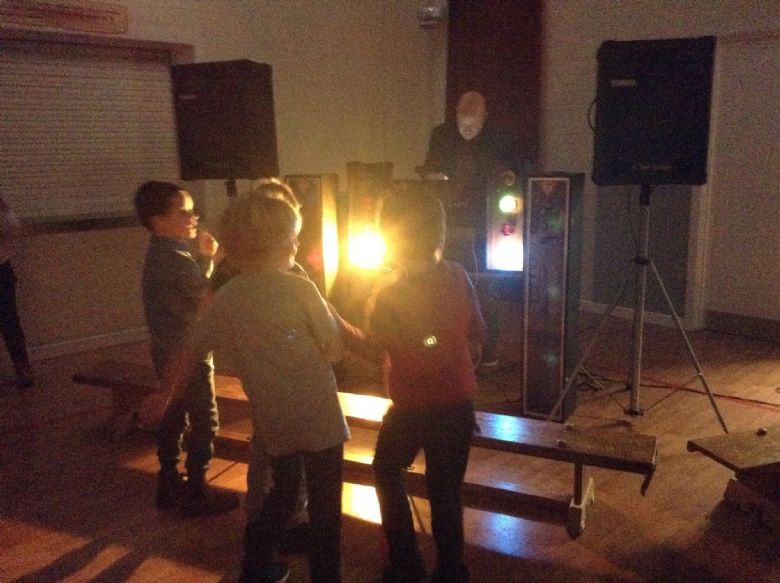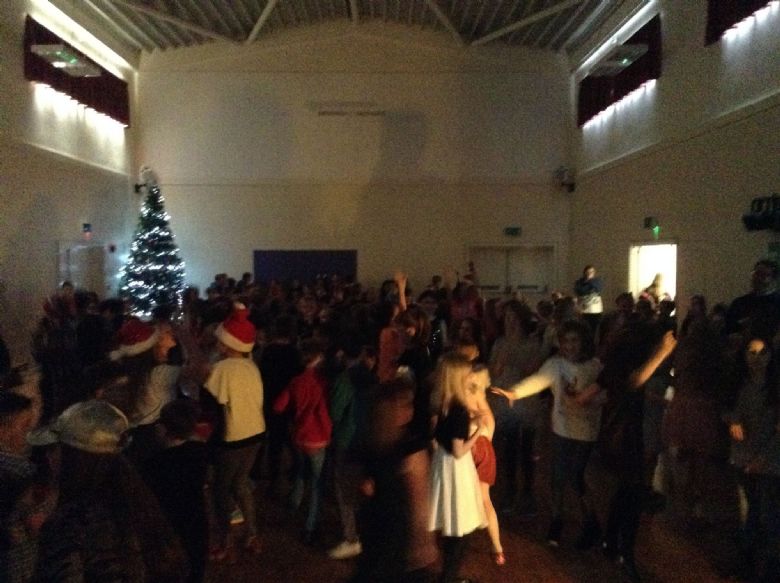 After the disco, we went back to the classrooms for some party food. It was delicious.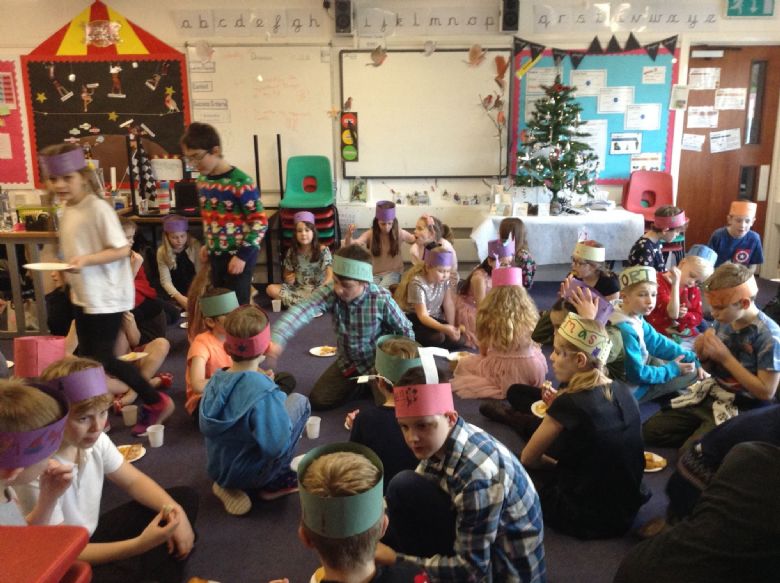 Just Dance
In PE, we have been exploring a variety of dance styles through Just dance. It's amazing how many different dances we have been able to look at and we all managed to work up a sweat! One of the dances even included The Floss!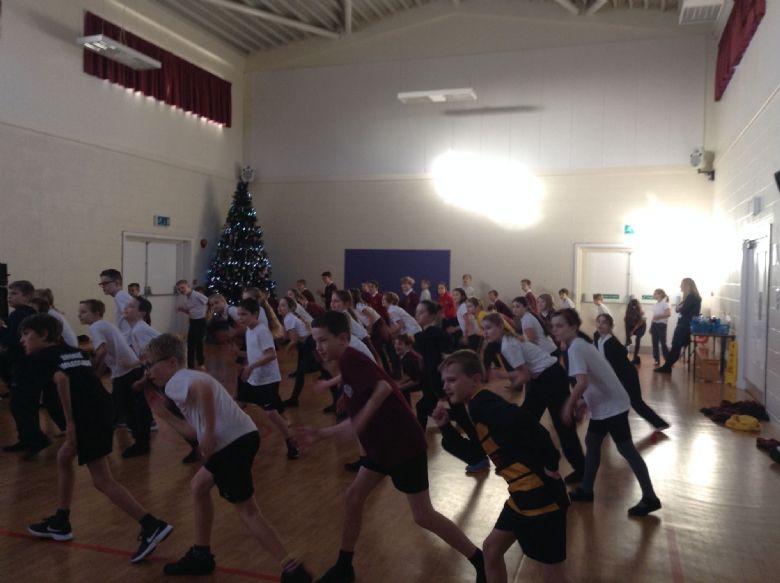 'Coming Home' Michael Morpurgo
In English, we have been looking at a lovely picture book written by Michael Morpurgo. We have explored how the author has used language to show how the characters' are feeling and looked at the characters' actions.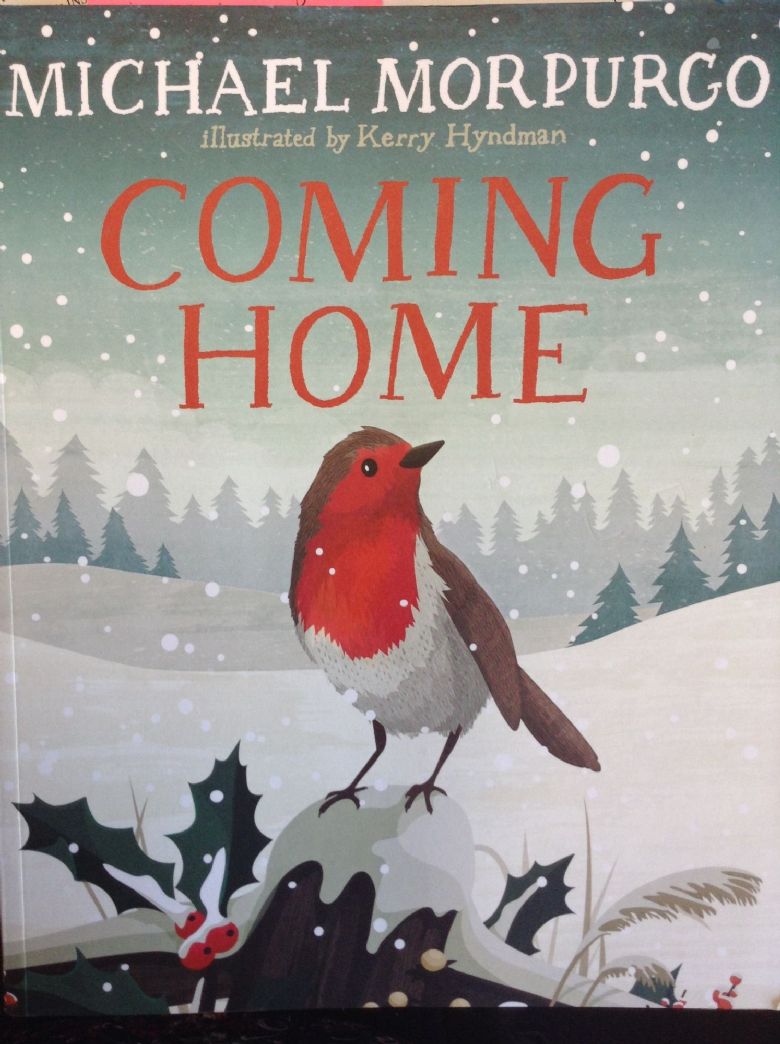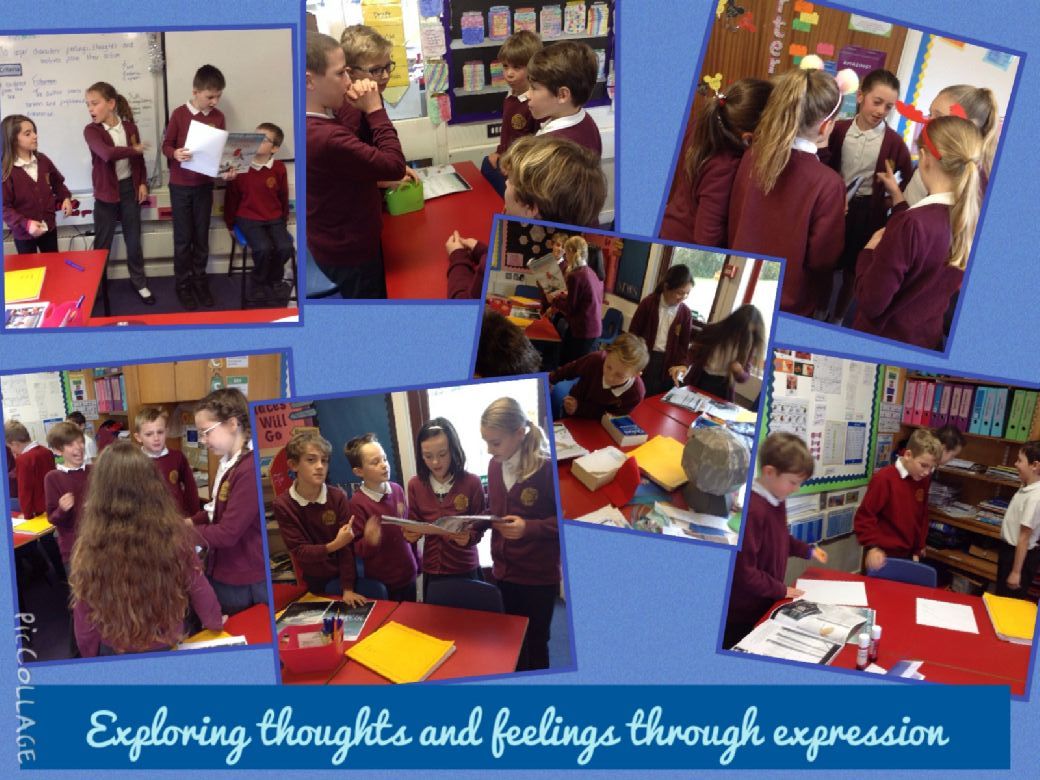 We then wrote our own version of 'Coming Home' in a poem. Here are some examples.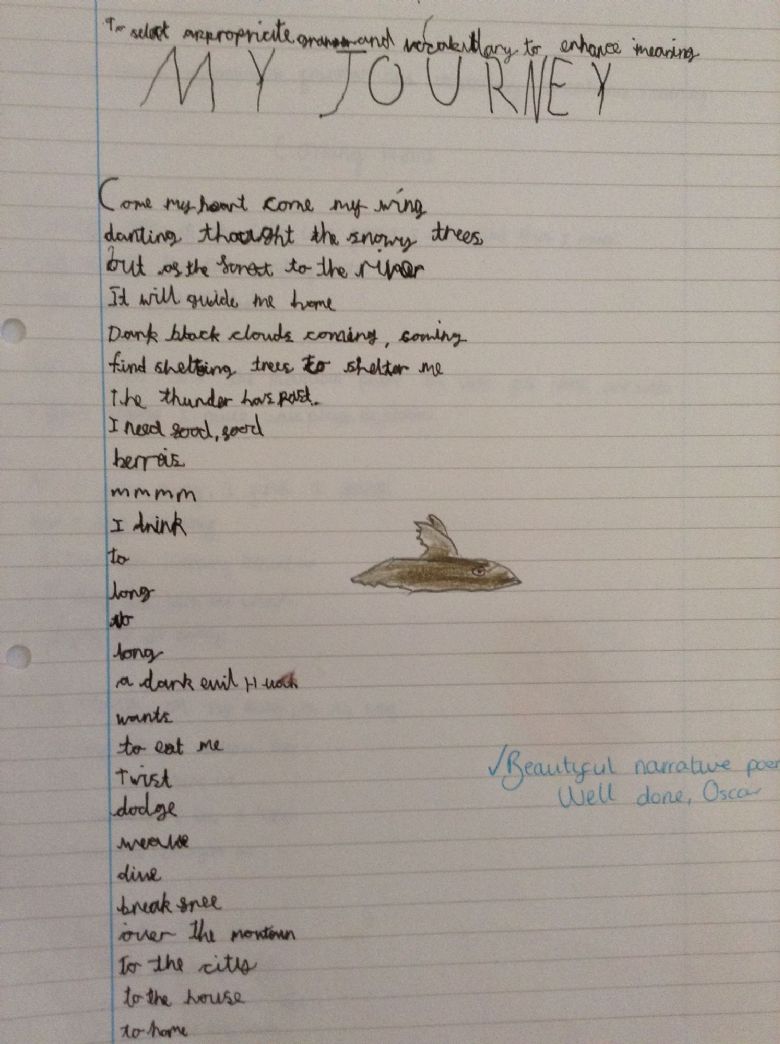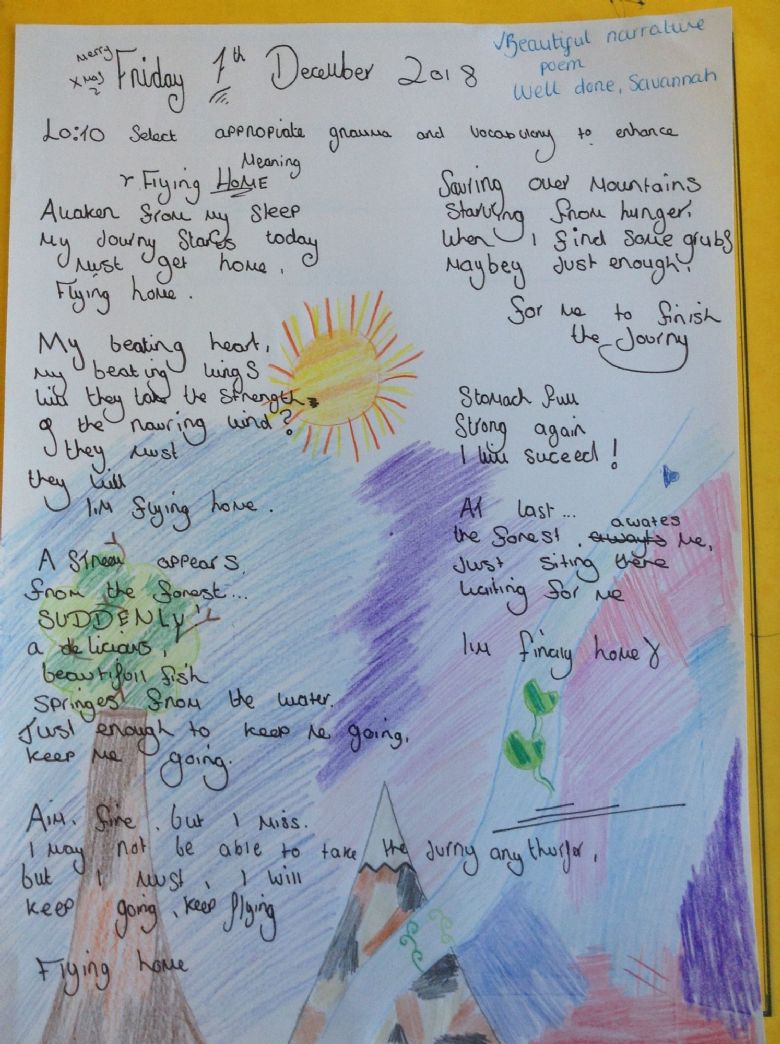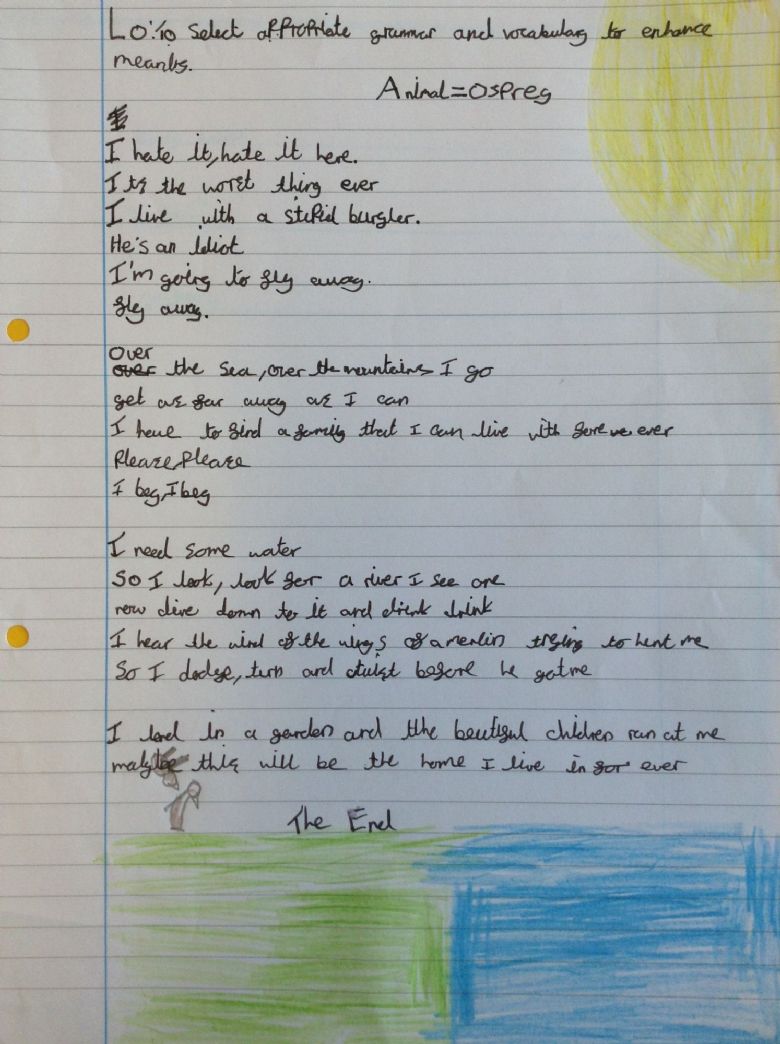 Sustrans Visit
On Thursday 22nd November, SusTrans (a nationwide charity) came to Lytchett Matravers Primary School to work with the Year 5 children. SusTrans visited the school in order to view Wareham Road outside our school, because this road is need of a lot of attention.
First of all, we all went in Buzzard classroom and talked about why some streets and roads are good, and others are not so good. We then looked further into what makes these streets good or bad. When sent back to our classrooms, we were split into groups and given printed images along with some post-it notes, which we were asked to write good and bad things about these images and how the streets make us feel.
Then, we thought about how different people may use the street and the particular needs they may have. People such as parents, elderly people, children and disabled people in wheelchairs. What makes streets good and bad for these people? Before the bell went for break, we talked about how barriers can block ramps and drop curbs which can cause traffic jams and cause problems for disabled people.
After break, Osprey class went out onto Wareham Road to observe the traffic and look at the road itself. In our groups, we were given a sheet to make notes of thing that were good, things that were bad and things that we would like to see placed on Wareham Road. In our group, we said that we would like to see another zebra crossing, a lollipop lady and a cycle lane on the side of the road.
When we came in from the road, we were given a large A1 map where we could draw what we would like to see on the road in the future. This gave our group
the opportunity to draw on the many things we wanted to see. Once we had finished, the maps were given to SusTrans to view and help decide what we're going to do to improve Wareham Road.
After school the same day, SusTrans went outside the school to speak to parents about what they thought could be improved. This was all helping SusTrans decide what they're going to do to improve the road. All in all, it was a great afternoon that was thoroughly enjoyed by everyone. We can't wait till next January when they'll be coming back!
By Alexander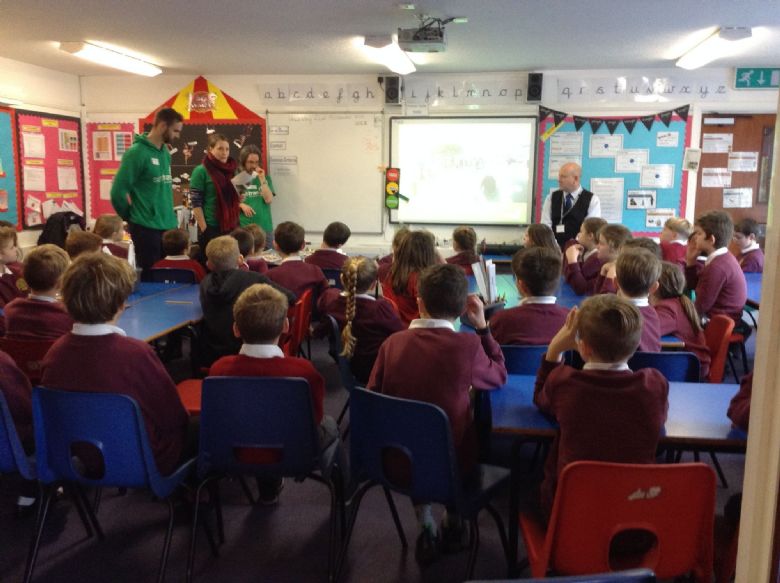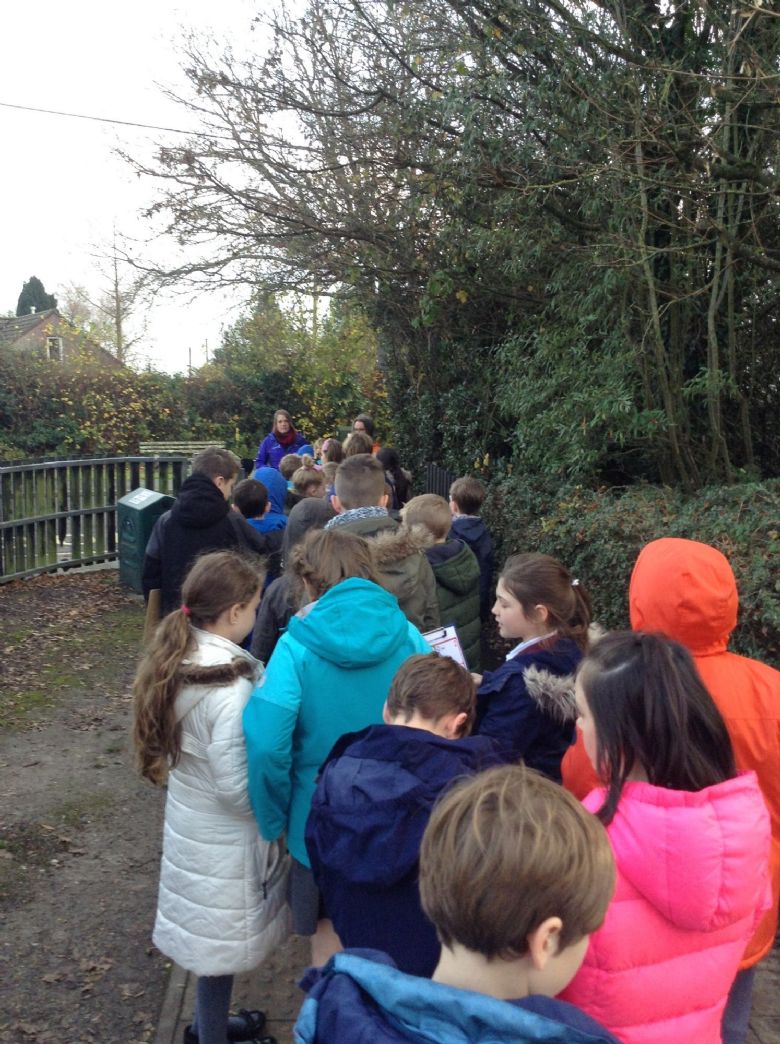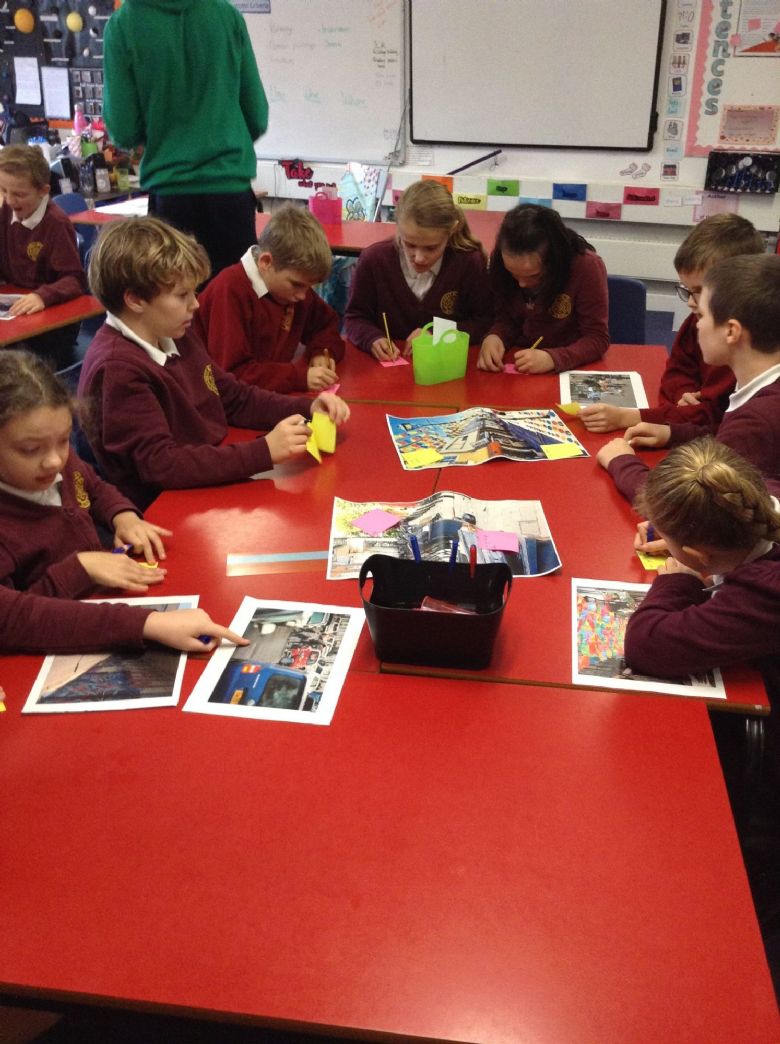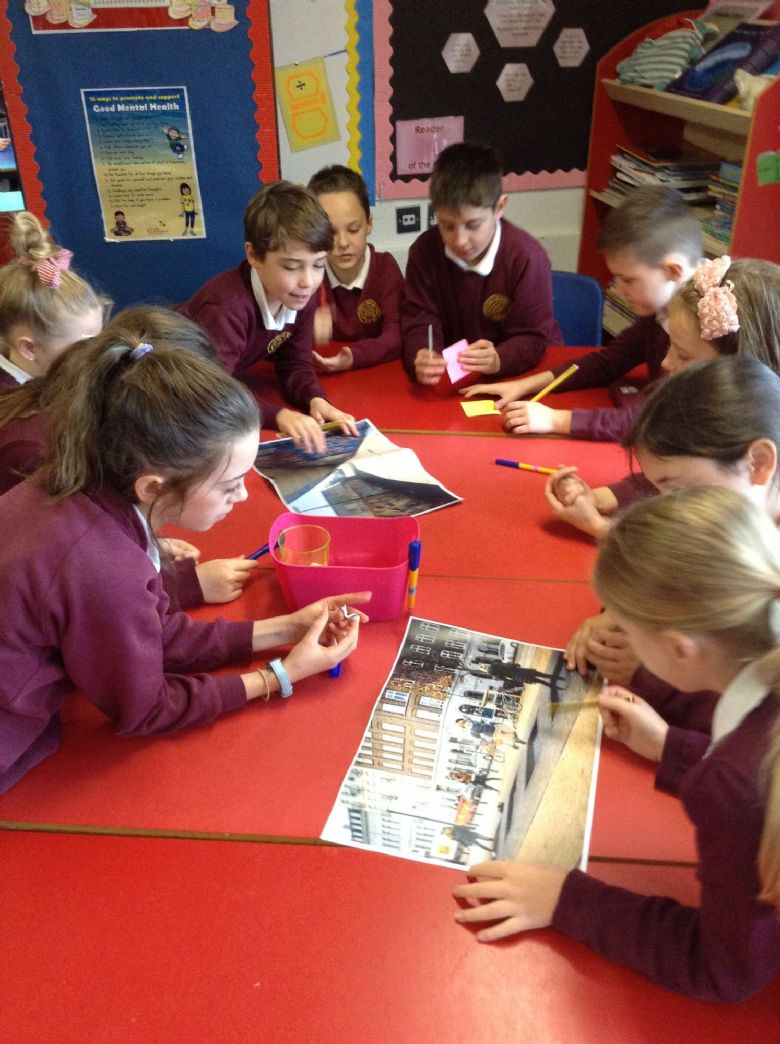 Star Gazing Evening
On Thursday 15th November, we had a Star Gazing Party where we came back to school in the evening to look at the stars and their constellations.
We also created a home project which was based on the phases of the moon. We had these on display for our parents to see.
We had hot chocolate and biscuits, and some of us even wore our onesies!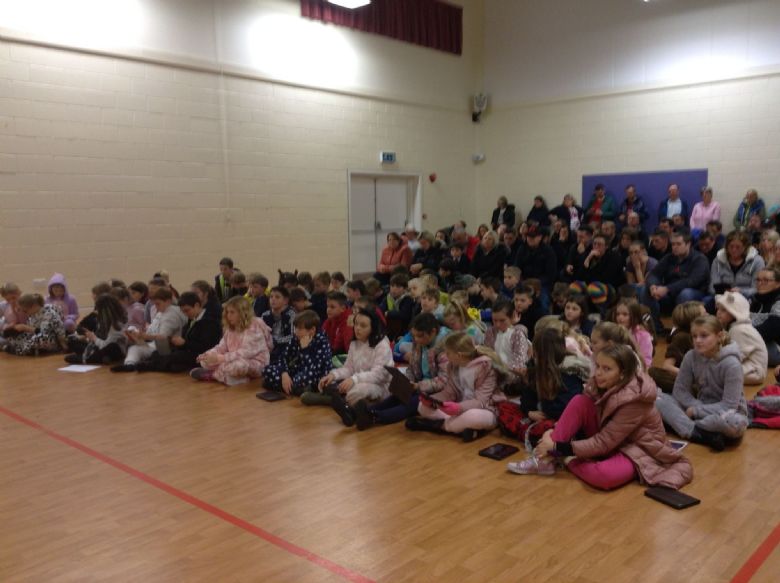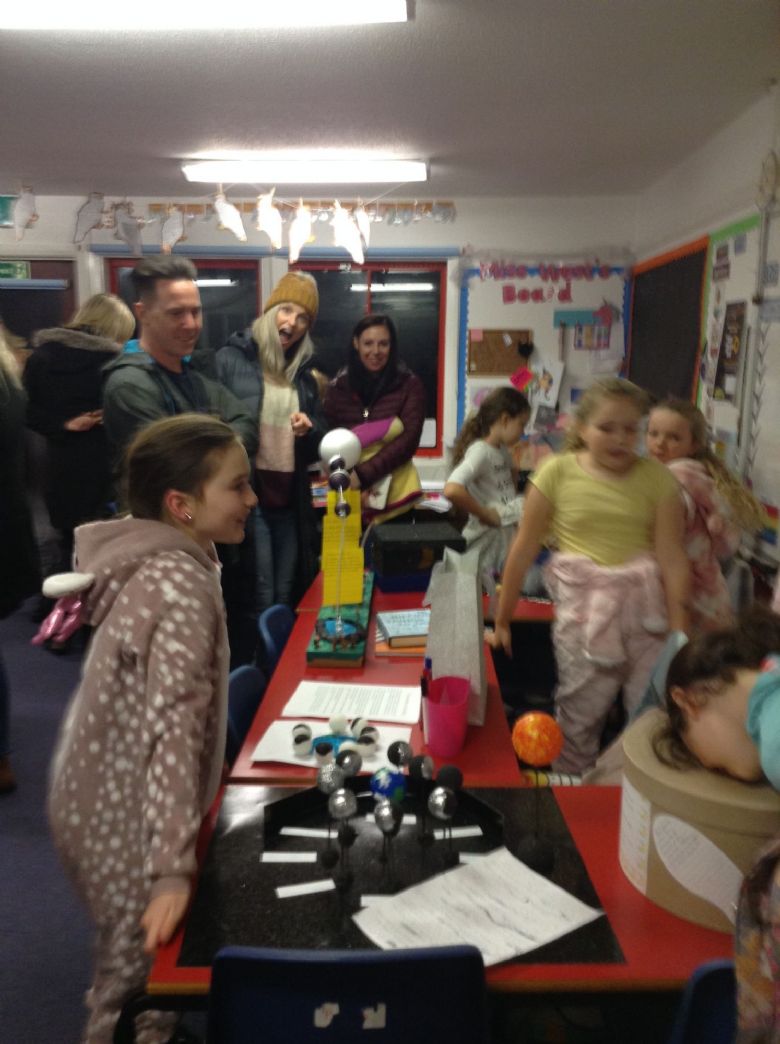 Design a Shoe!
We had a whole day dedicated to D&T, where we designed what we would like our shoe to look like and then we made them! We were going for OTT theme!
We had so much fun using a variety of resources. For example, fabrics, buttons, sequins, googly eyes, paint and of course, glitter!
Take a look at our finished products!
Success@Arithmetic Coffee Morning
Some of us had a great morning showing our parents what we have been learning with Mrs Farwell!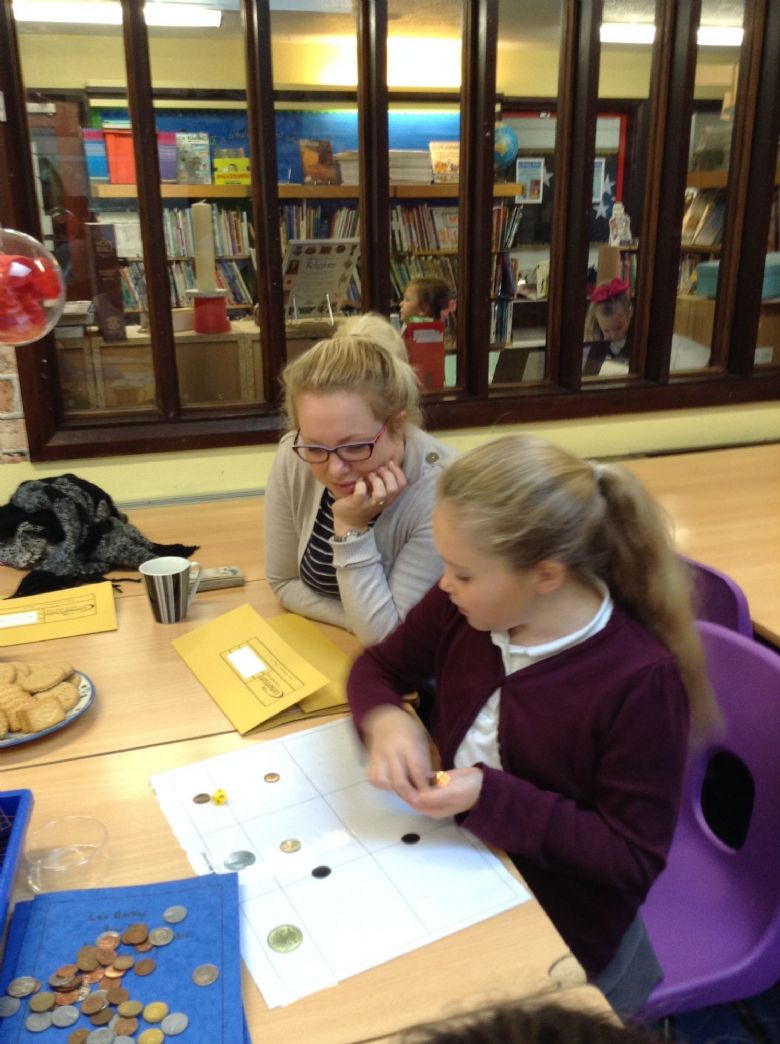 Ancient Greek Drama Day
Look at our amazing costumes!
We had a great day with the Treehouse Theatre Company, exploring Ancient Greece through drama. We got to play lots of parts and watch each other. It was great fun!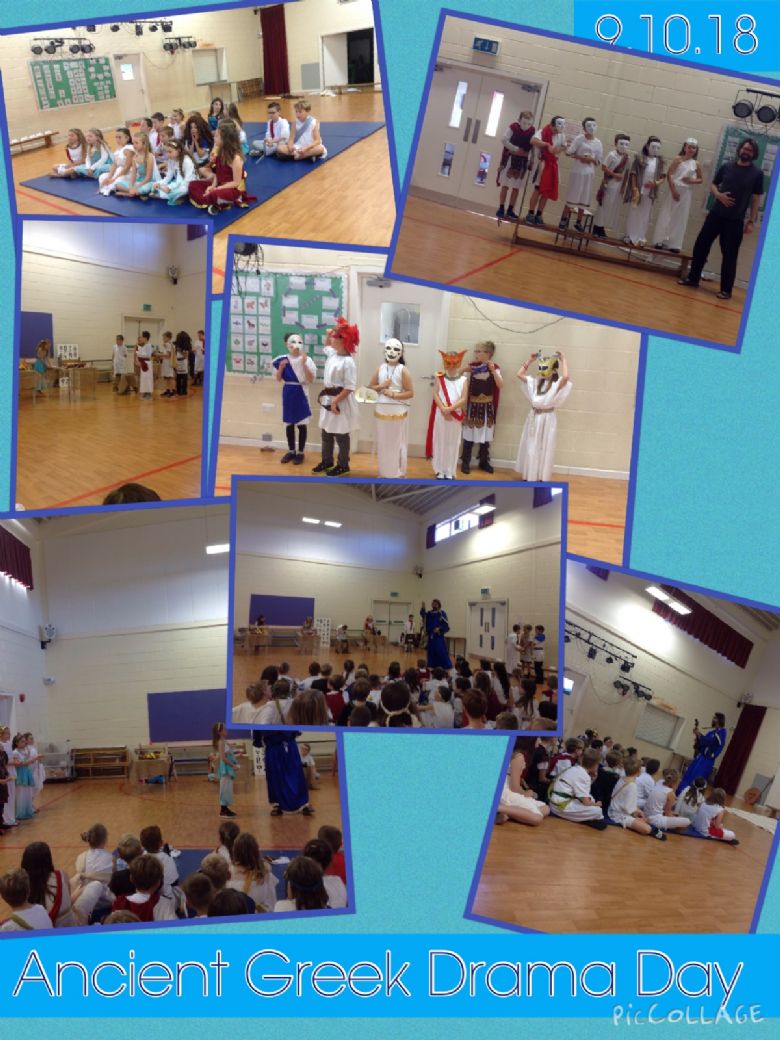 Ancient Greek Pottery
We designed an Ancient Greek pot which tells a story. We even used 'Hercules' to help us with our designs!
Understanding the Meaning of Harvest
We harvested apples from the apple orchard and we discussed the importance of Harvest.
Meet Osprey Class
We would like to introduce the new Osprey class!
We hope you enjoy Year 5 and learn lots too.
Meet the Team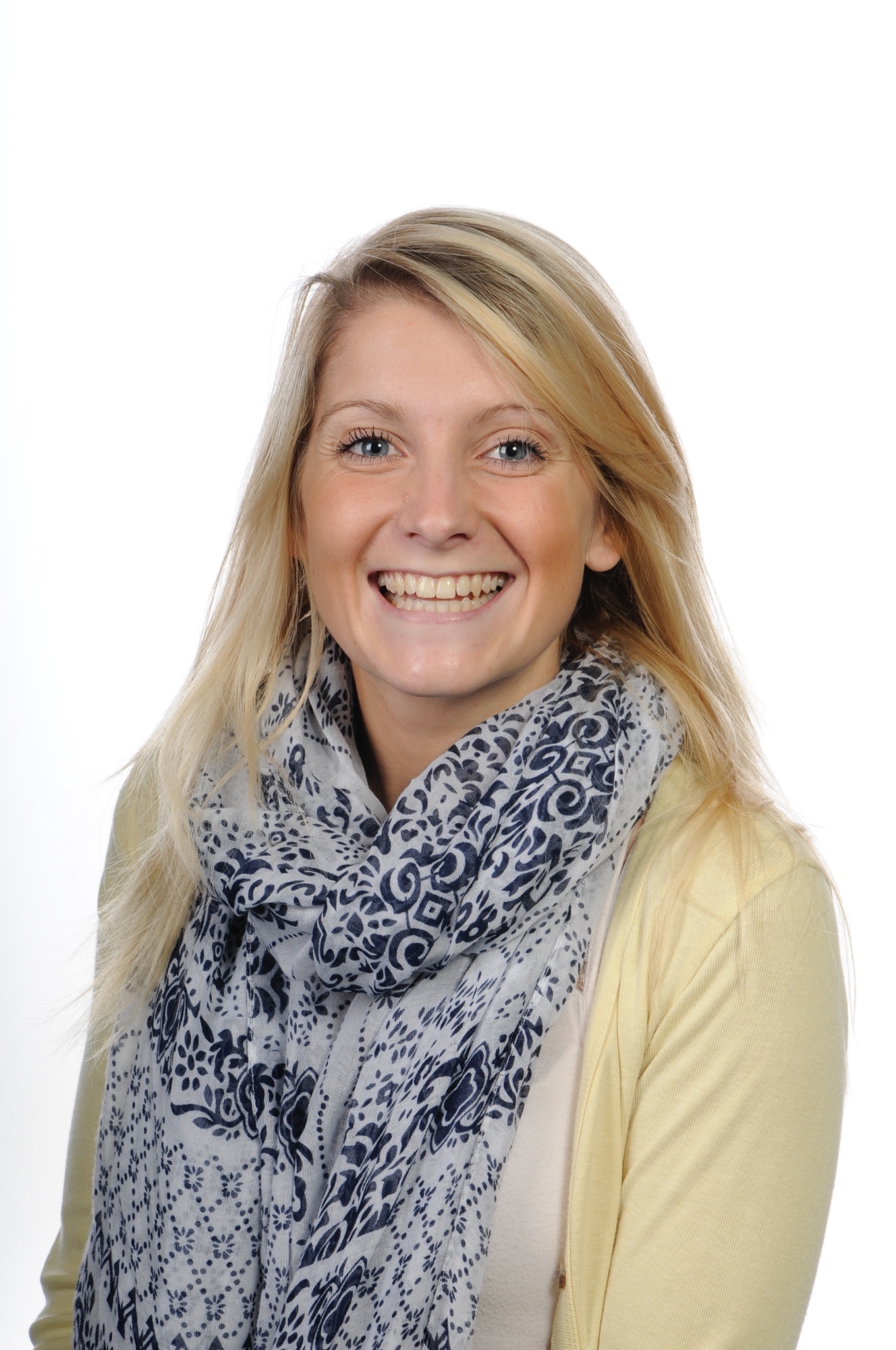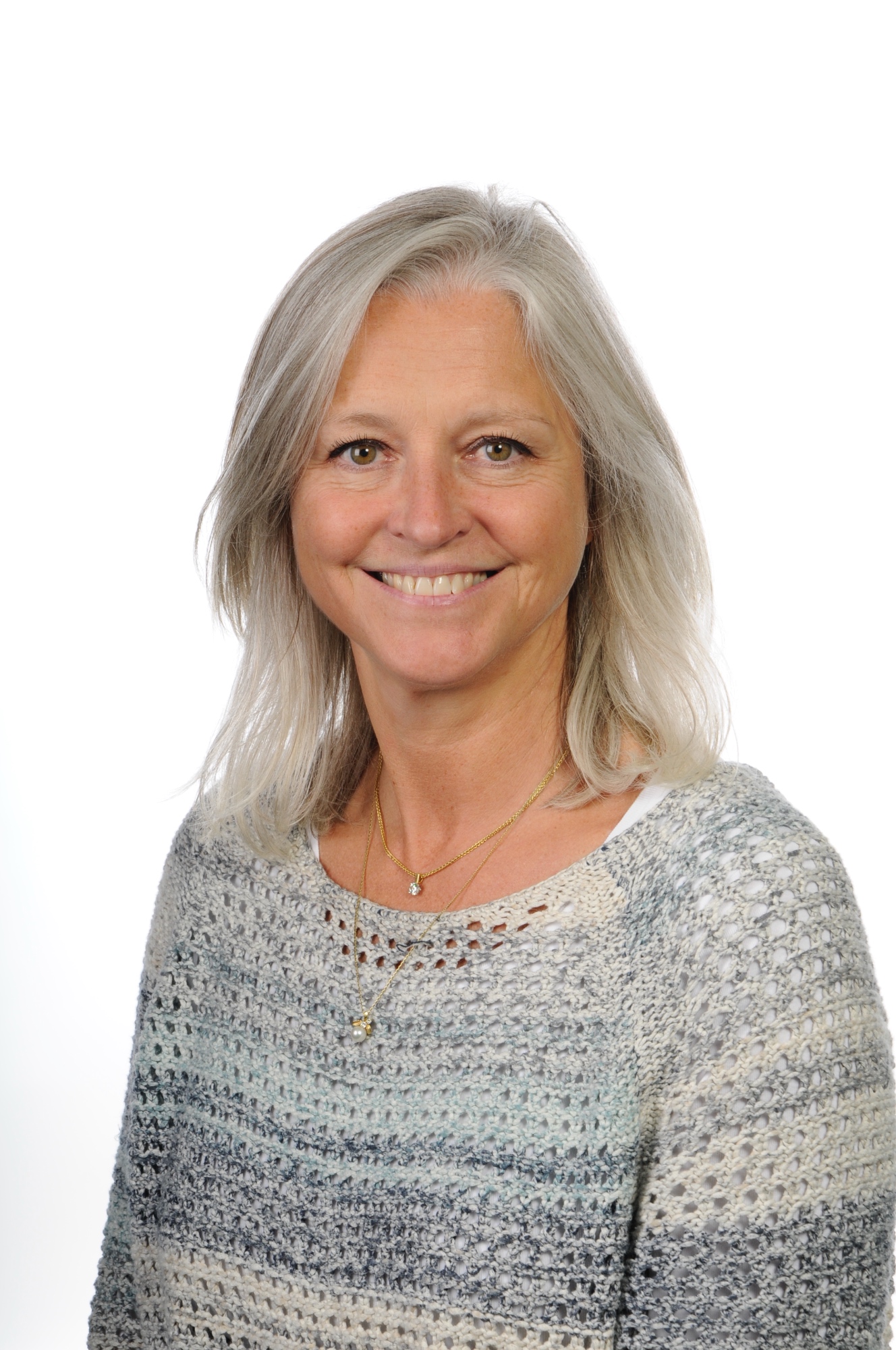 Miss S West Mrs K Farwell Mrs C Taylor
Class Teacher Teaching Assistant 1:1 Assistant