Osprey - YEAR 5
WHOLE SCHOOL REMINDER: Please can you drop any school books in to the school office ASAP. Many were sent home with home learning packs, but we are still missing lots of important school resources. Thank you :)
Summer Learning ...............................................................................................................................>>>
Some parents have asked if I could put some learning/test questions for some of you to do over the holidays. This is optional and it is important that you and your family have a break. If you are not sure if you should do some or not, please discuss with your parents.
Have a lovely summer.
Mrs Shotliff
Home Learning will now be posted on these tabs until 26th June 2020--------------------------->
NOTE: From Week Beginning 29th June 2020-
All Home-learning will be found on the link below.
/page/?title=English+Home+Learning&pid=2933
or
(If link not working- To get to the page go to- Homepage- Learning-Curriculum-- Home-learning-English Home-learning- Week Beg....planning)
Hope you are all having a lovely half term with no home learning! A fly flew in my ear the other day and it was horrible! Will tell you all about it when I see you next.
There is a Harry Potter Actvity Booklet attached to the bottom of the page! Hope you enjoy completing it.
Osprey is definitely the best class! I love and miss you all so much. Has been amazing to see the video and has bought a tear to my eye! #Osprey2020
Watch the video here...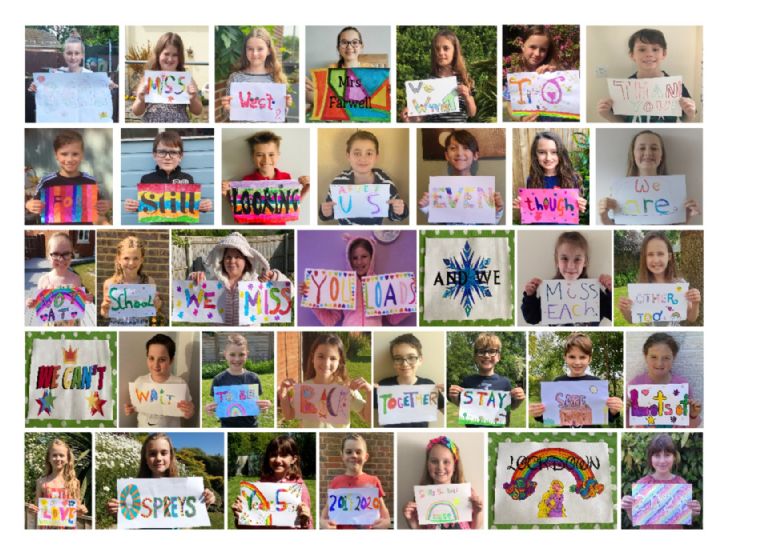 Home Learning will now be posted weekly on these tabs ------------------------------>
Outstanding Ospreys
It is lovely to see all the activities you are doing! Keep sending in examples of work to osprey@lmpsdorset.co.uk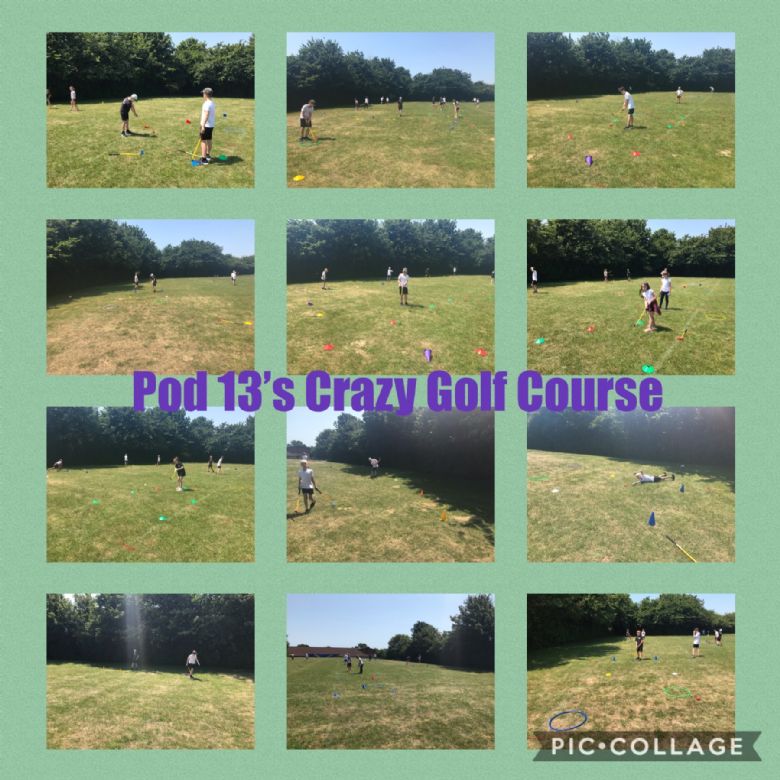 Picasso Art: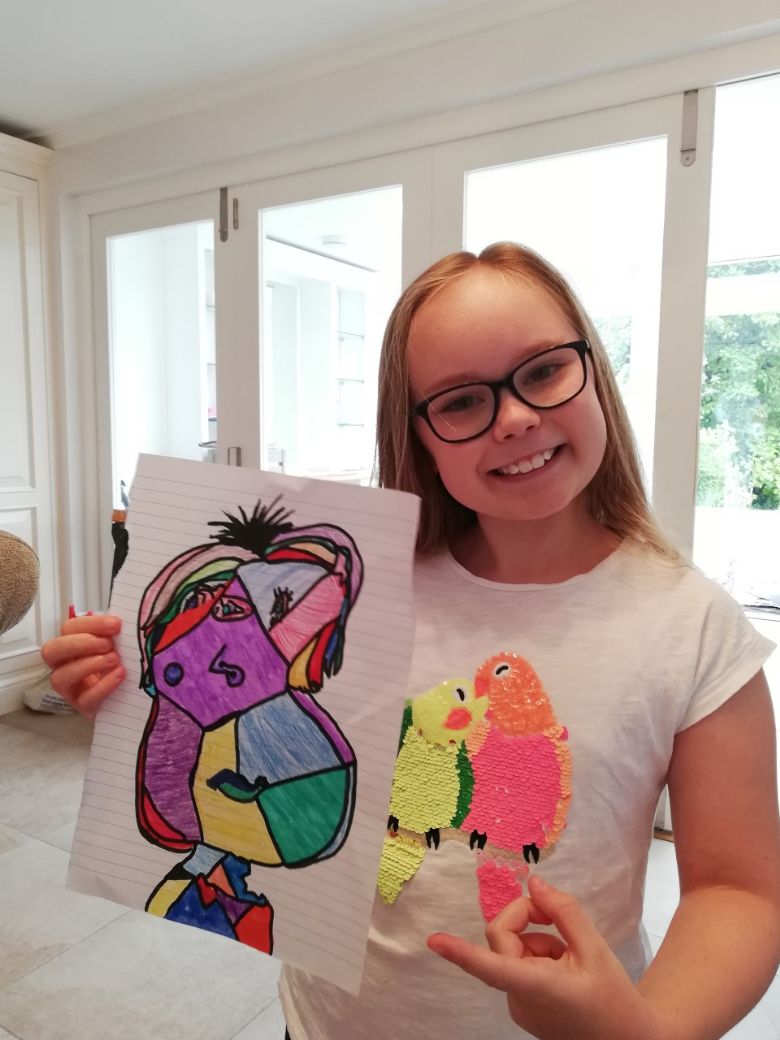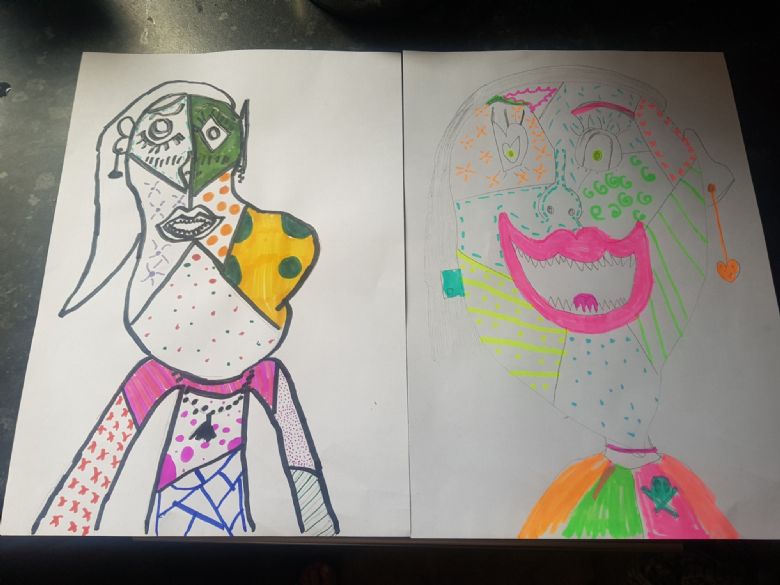 Nature Art: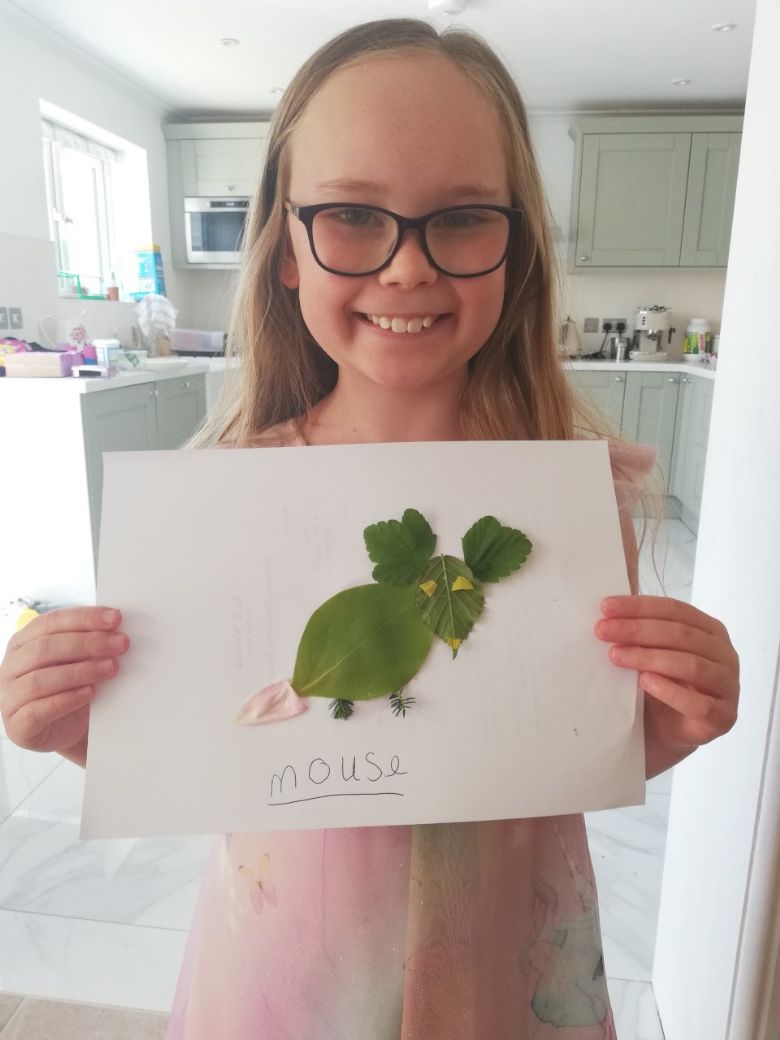 High Diving Giraffes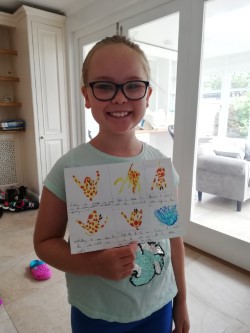 An excellent Sports Commentary
High Diving Giraffes - Tokyo 2011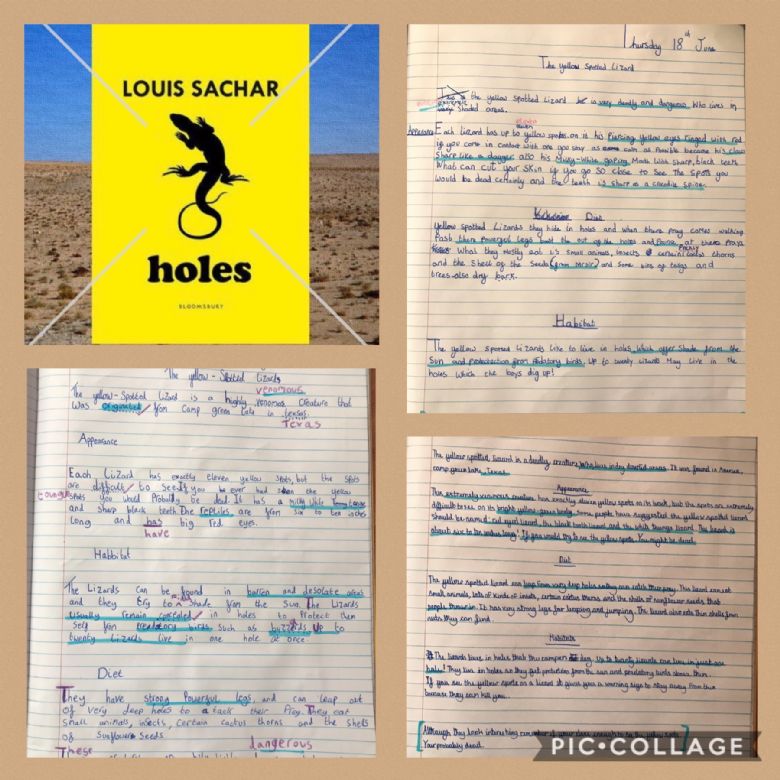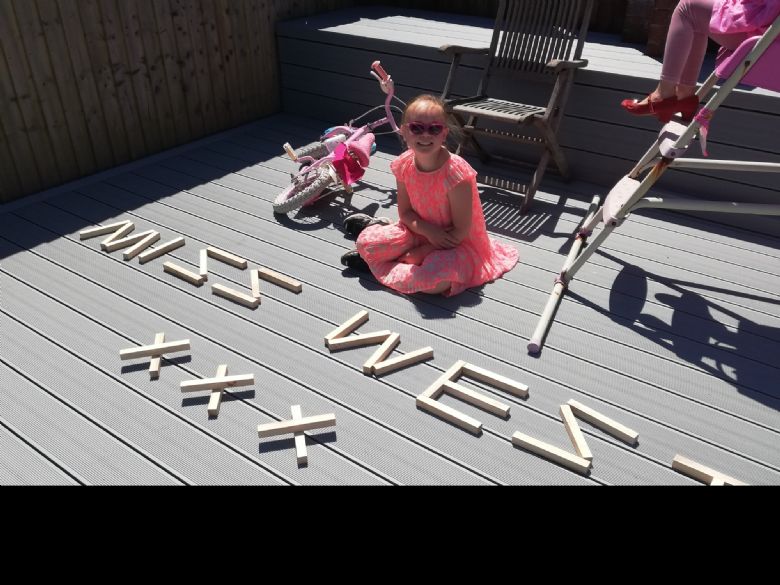 Science Experiments PE Lessons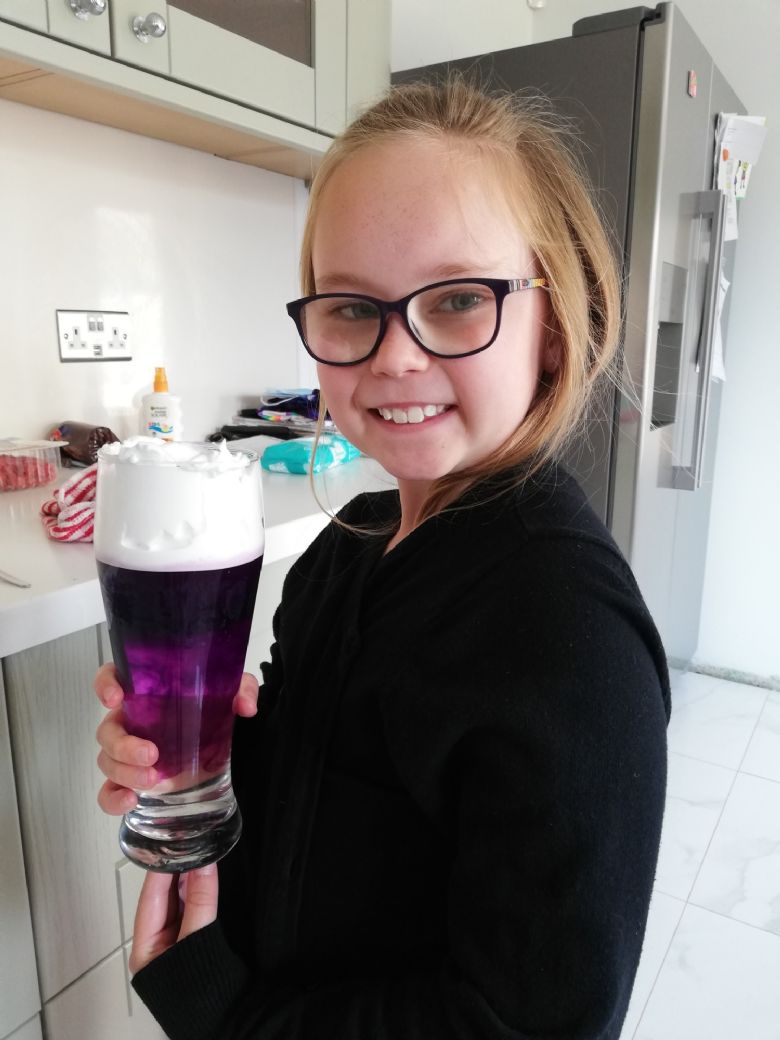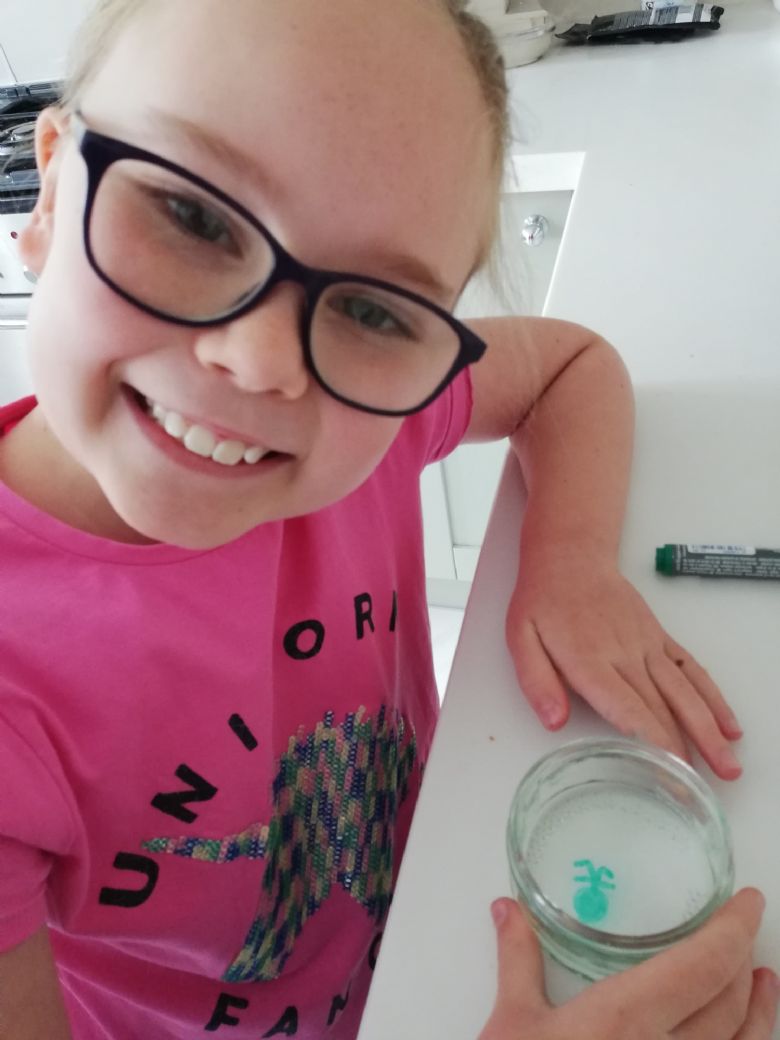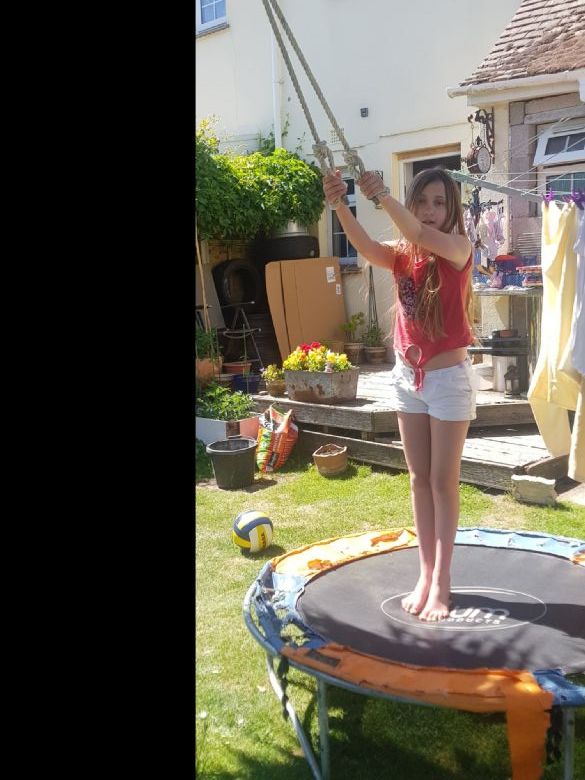 Art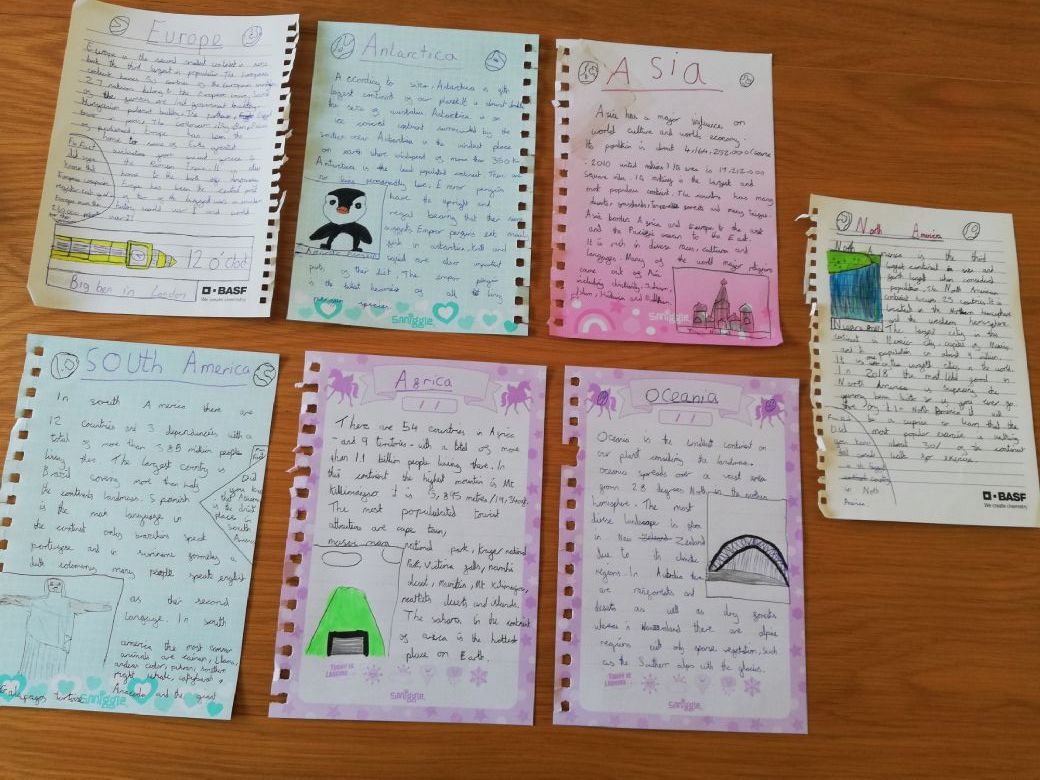 Fact Files on the Continents of the World
Look at this incredible cam toy! We were supposed to be completing this project at school, but they have done it at home. Very talented.
Art in the style of Kadinsky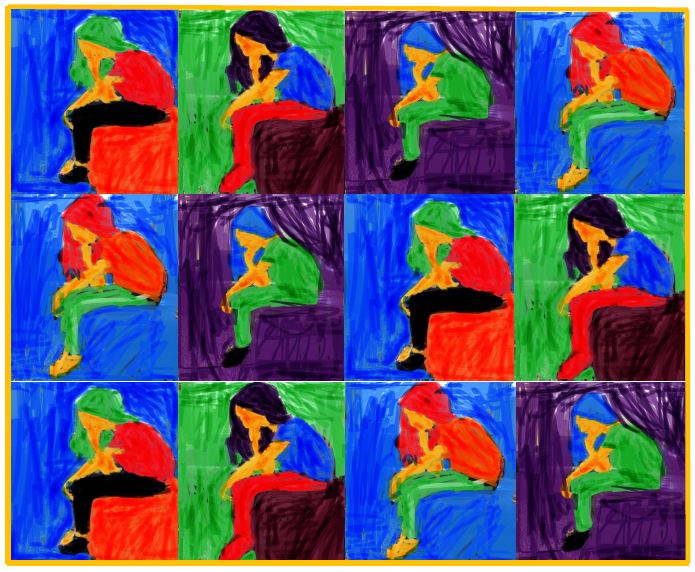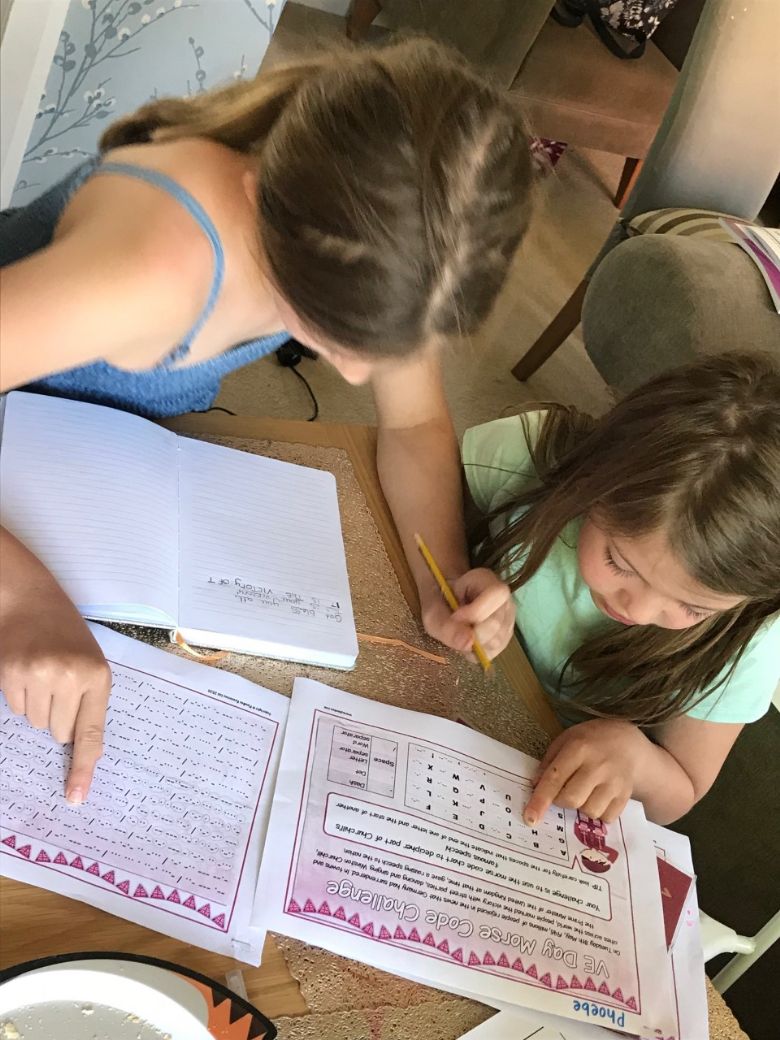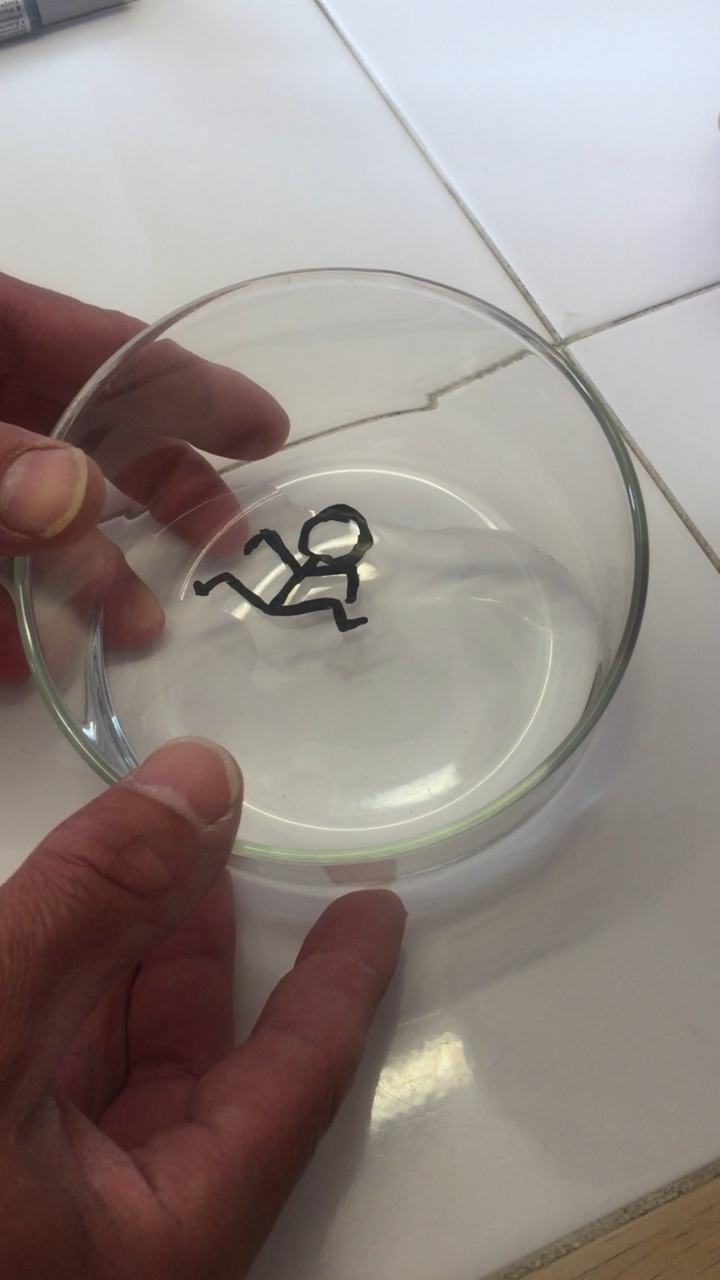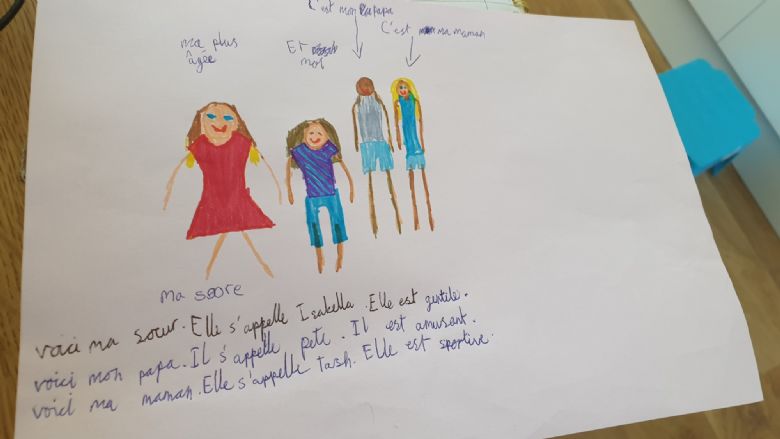 VE Day Baking - It all looks so yummy!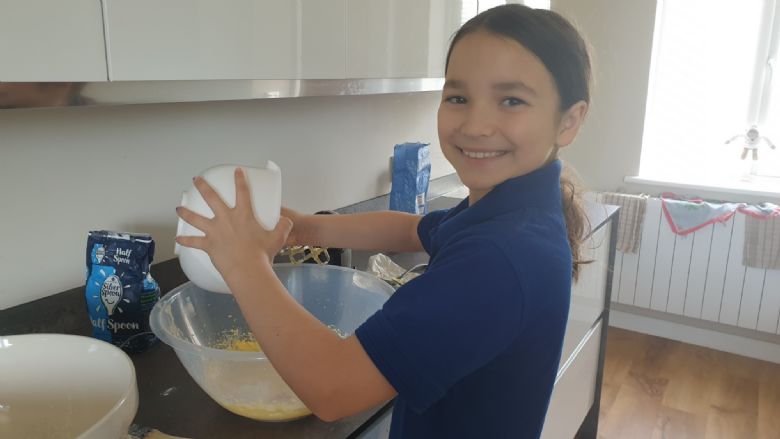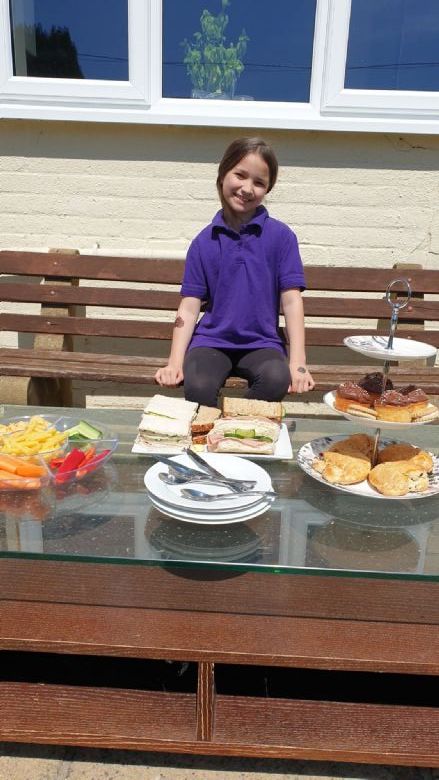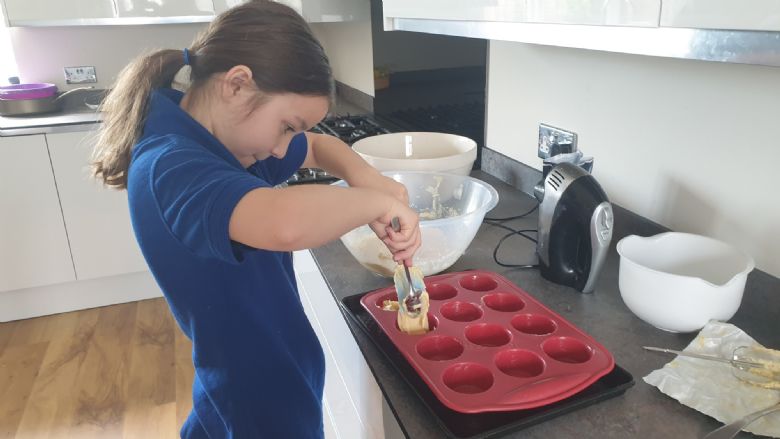 Pingu Penguin Update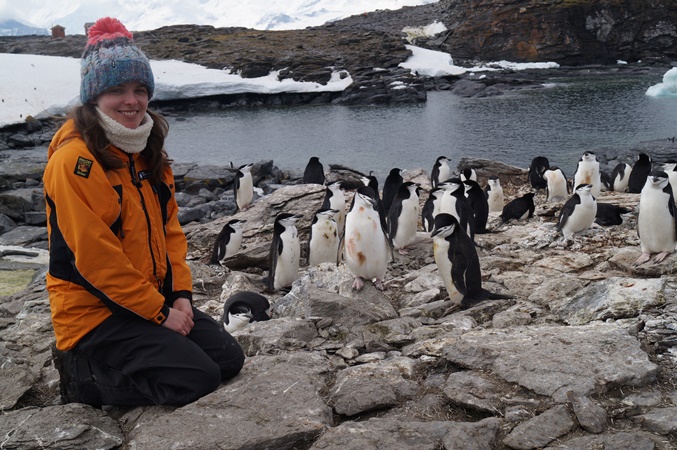 They have recently caught up with penguin scientist Harriet Clewlow, out in the field in Signy Island in the south Orkney Islands of Antarctica. Harriet's PhD with British Antarctic Survey is part funded by WWF. They asked her about her research which is looking at the effects of climate change on interactions with three Antarctic penguin species, Adélie, chinstrap and gentoo.

I hope you enjoy part one of the interview with Harriet - be sure to look out for part 2 in next month's update!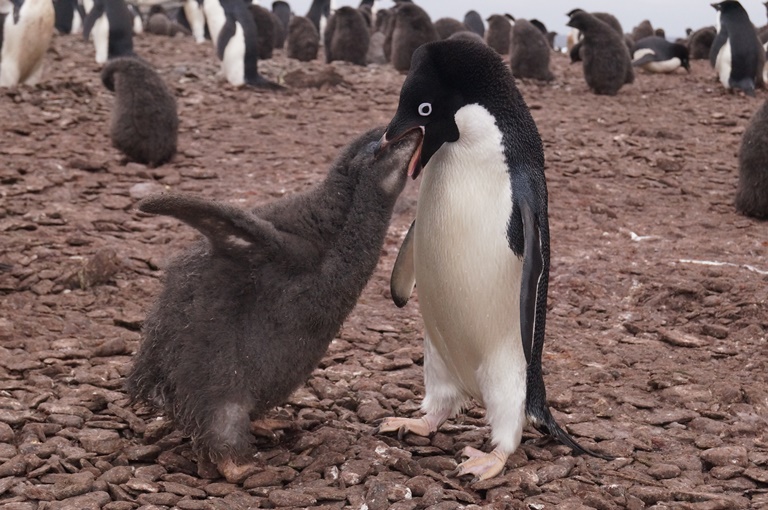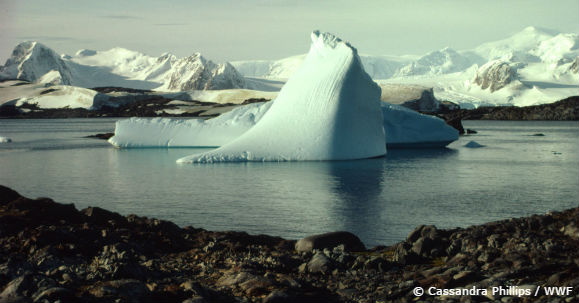 Watch Live Penguin Cams here:-
https://www.edinburghzoo.org.uk/webcams/penguin-cam/
https://zoo.sandiegozoo.org/cams/penguin-cam
Outstanding Ospreys
I want to say a massive well done to those of you that have been completing your work - and extra in some case! It has been amazing to see what you have been doing. Please keep sending your pictures to osprey@lmpsdorset.co.uk for me to see!
Here are some examples of work so far...
Geography Fact File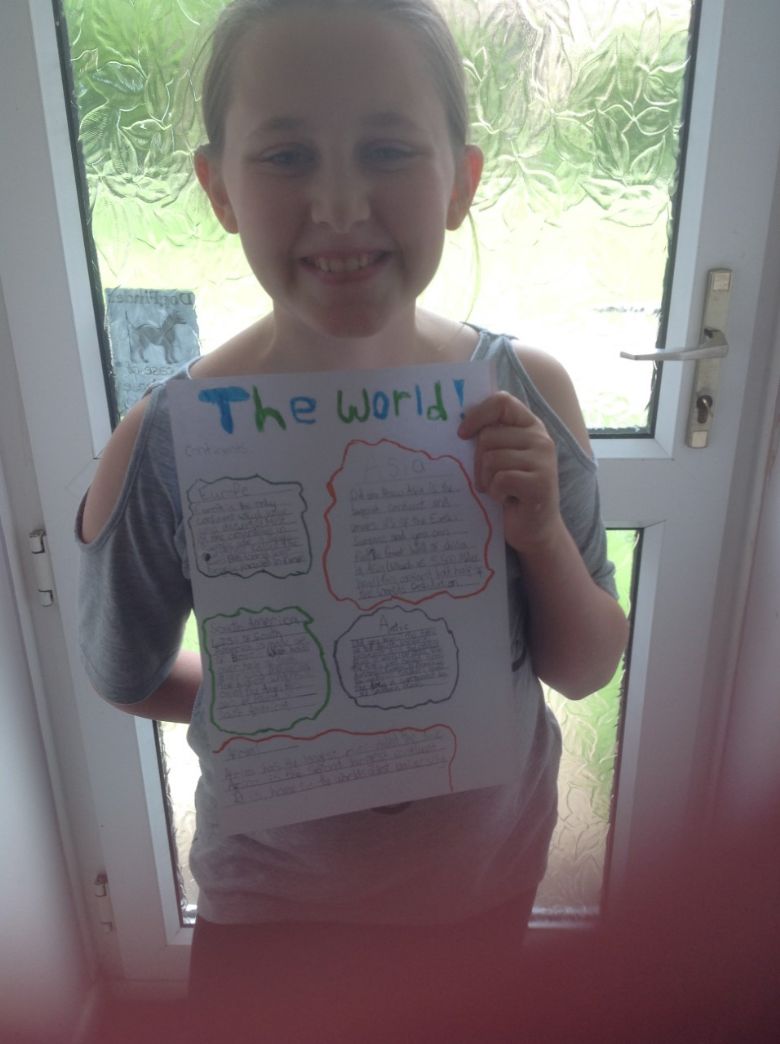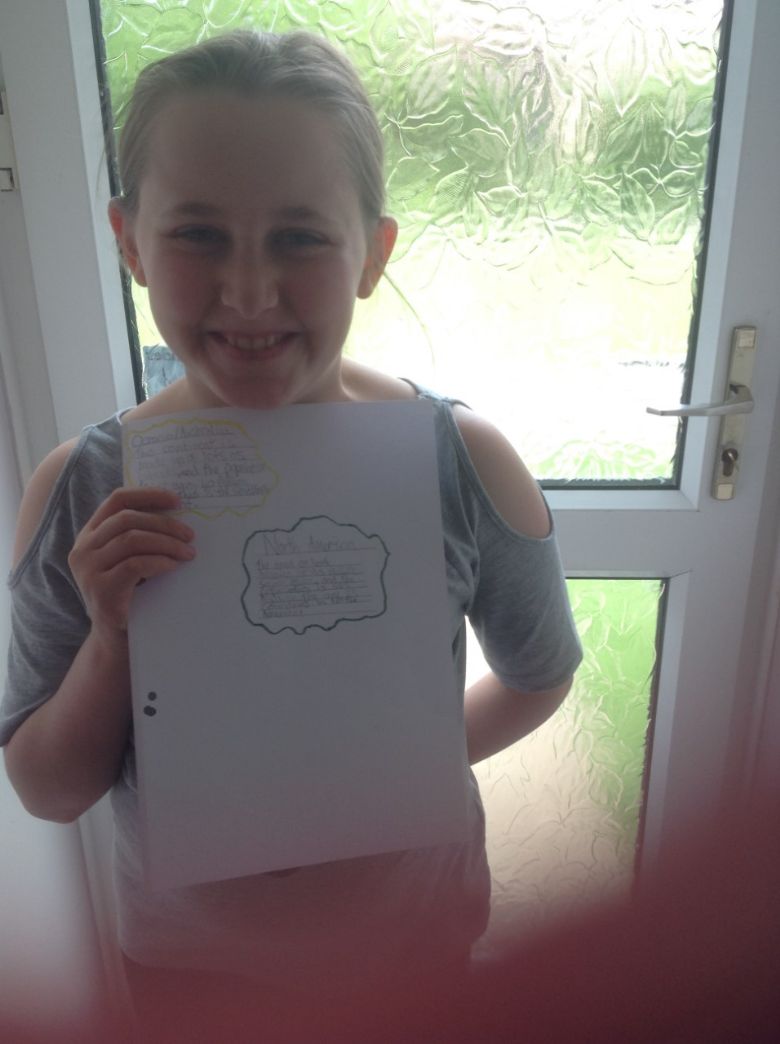 Mixing, dissolving and separating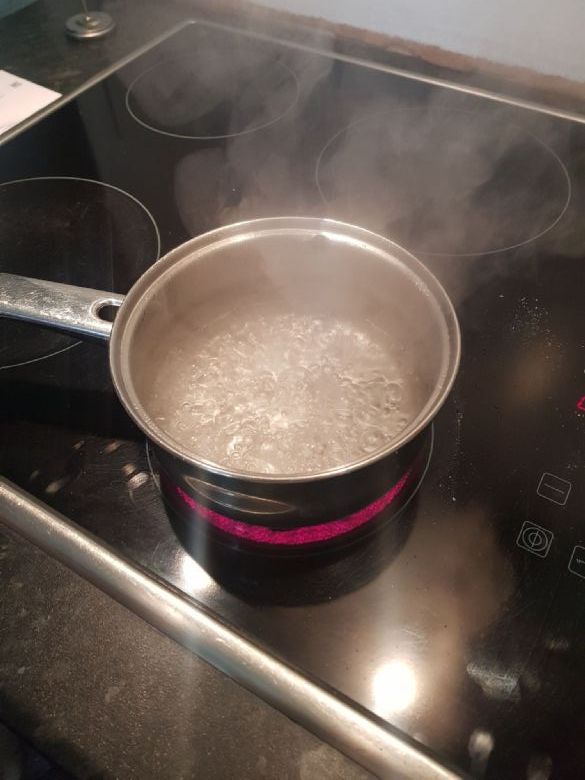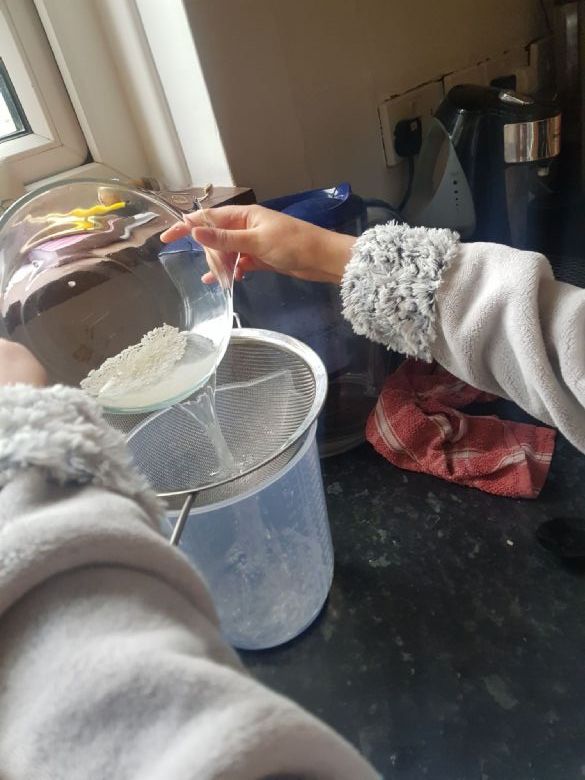 The water didn't evaporate so I had to add rice and noticed the water was absorbed by the rice.
Alice in Wonderland Writing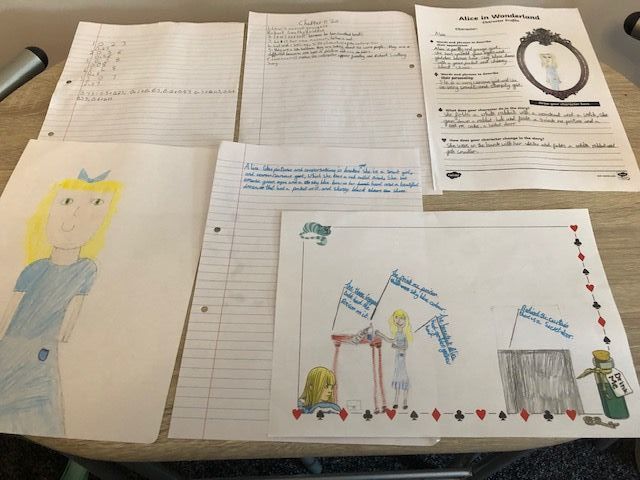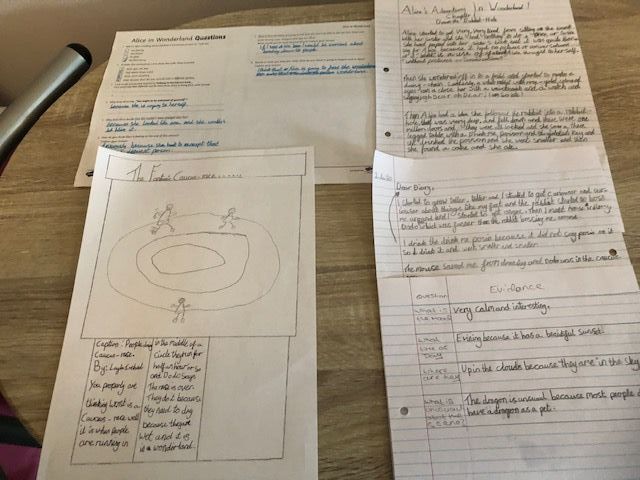 Eye of the Storm
Wow...look at these incredible pieces of writing based on a video called Eye of the Strom!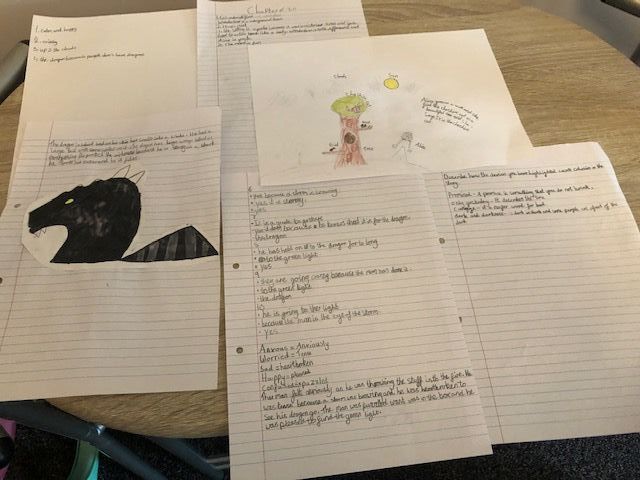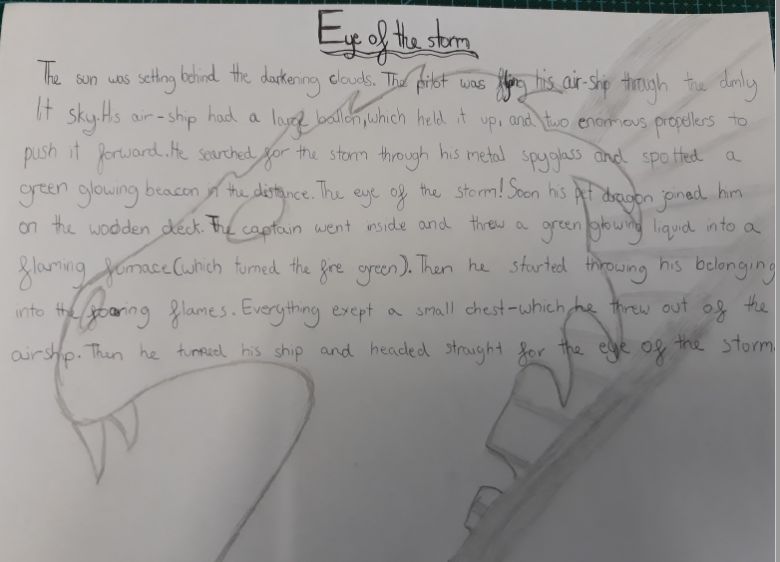 Drawing with Rob Biddulph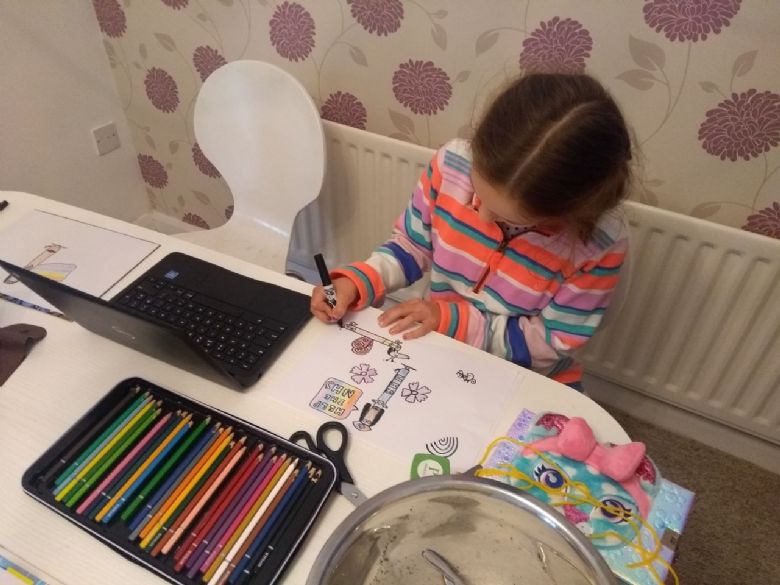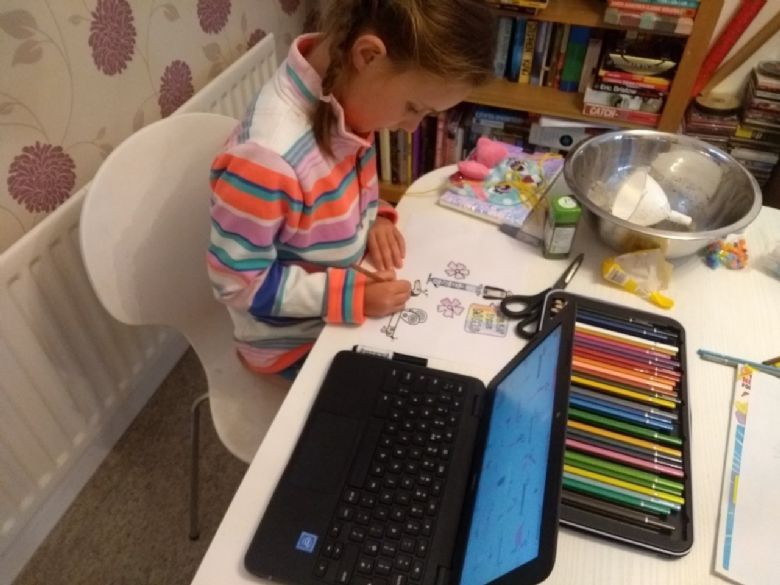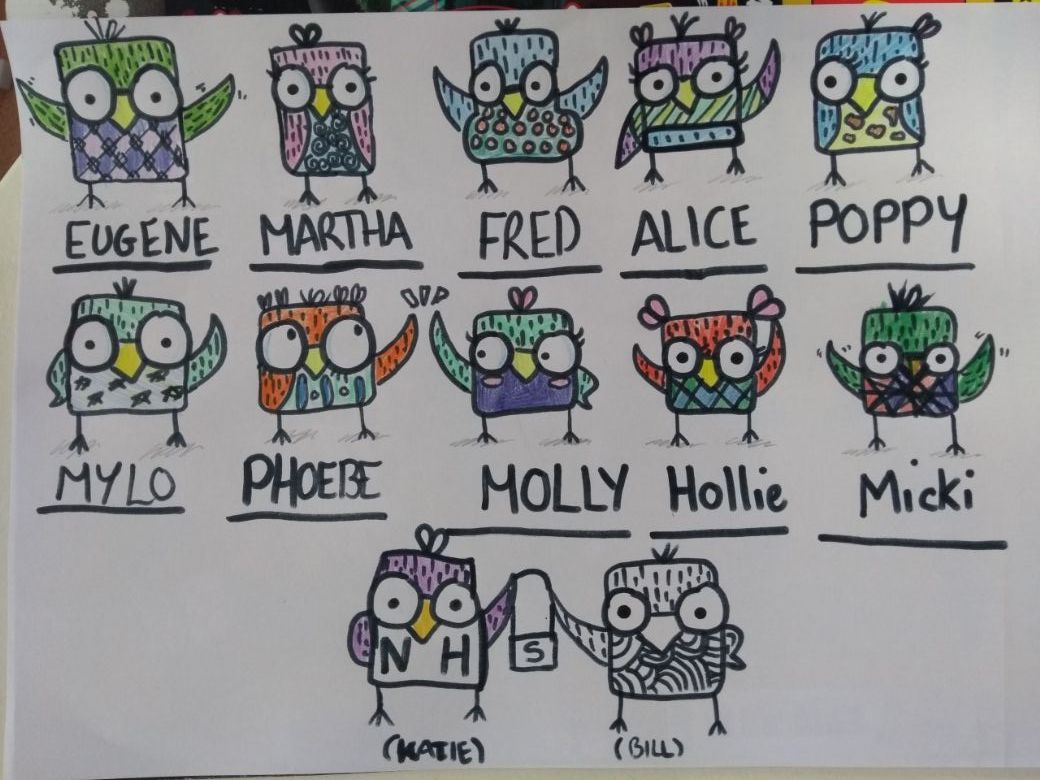 Brilliant drawings of a sausage dog and owls, with the support of Rob Biddulph, who does the World Book Day graphics (our Art work will be based on his this week!).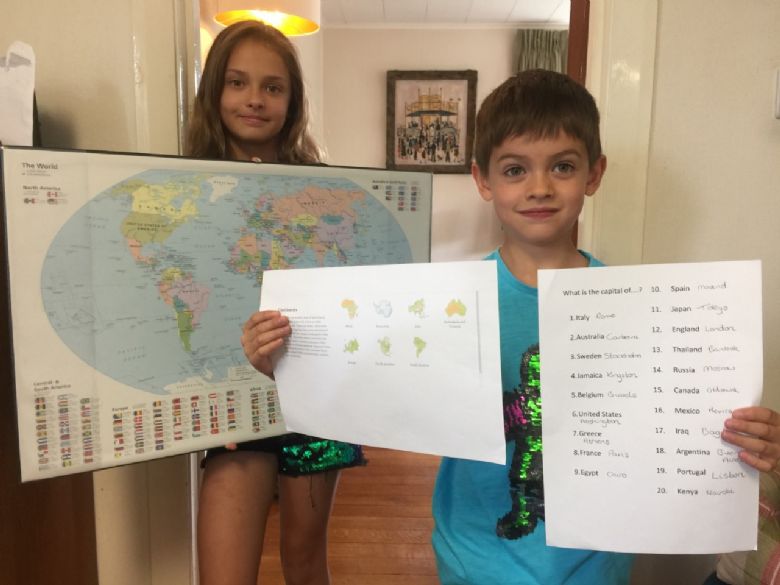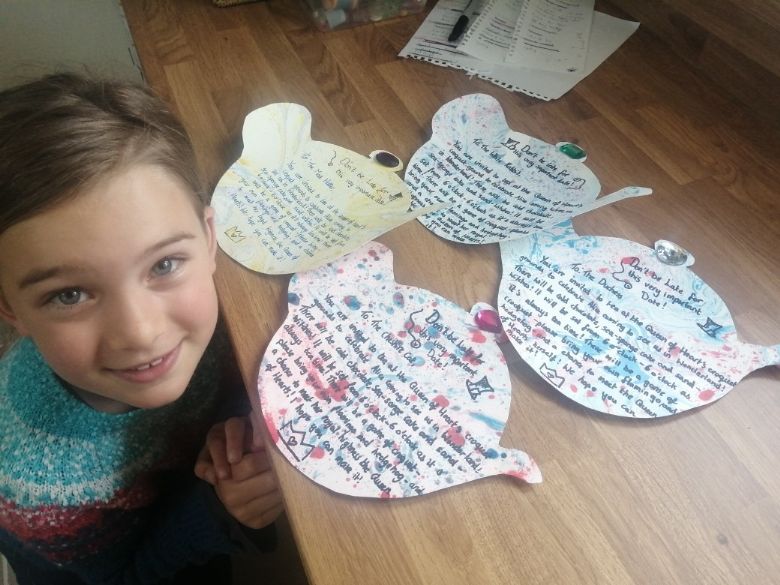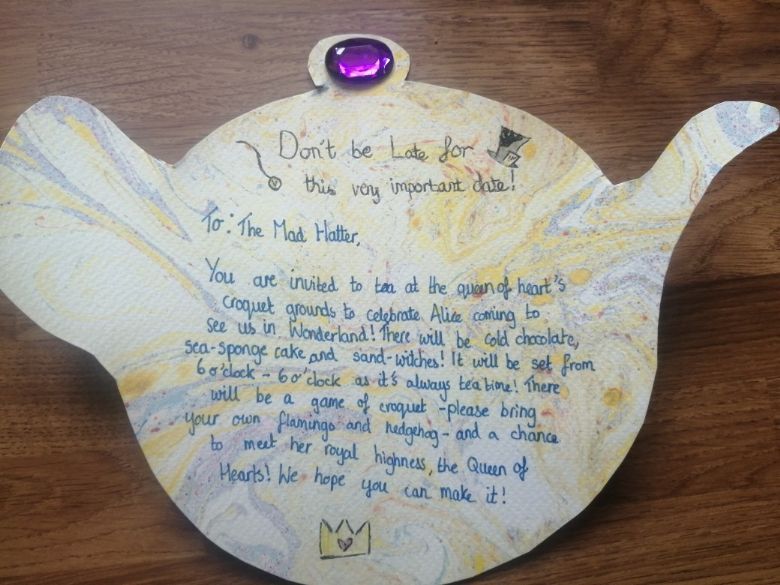 Alice in Wonderland invitations made using marbling - it was recommended that marbling shouldn't happen in the classroom as it is extremely messy!
Blossom Paintings
We have been creating blossom paintings and it it lovely to see the different materials that you are all using.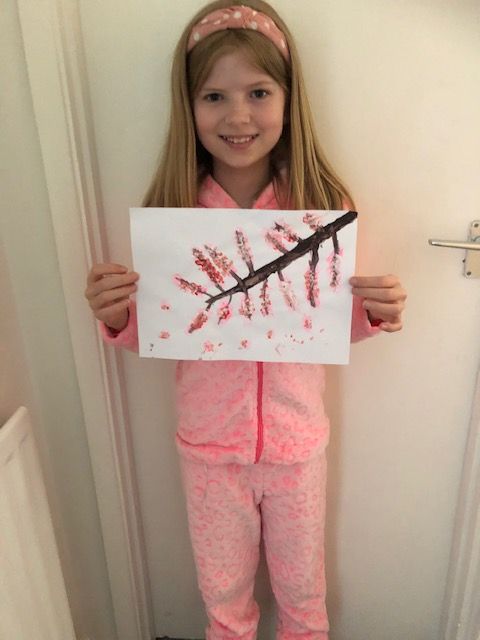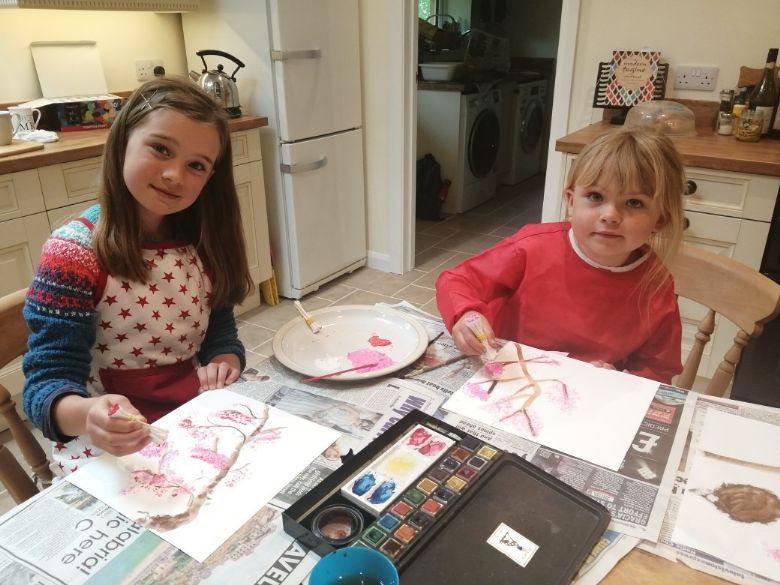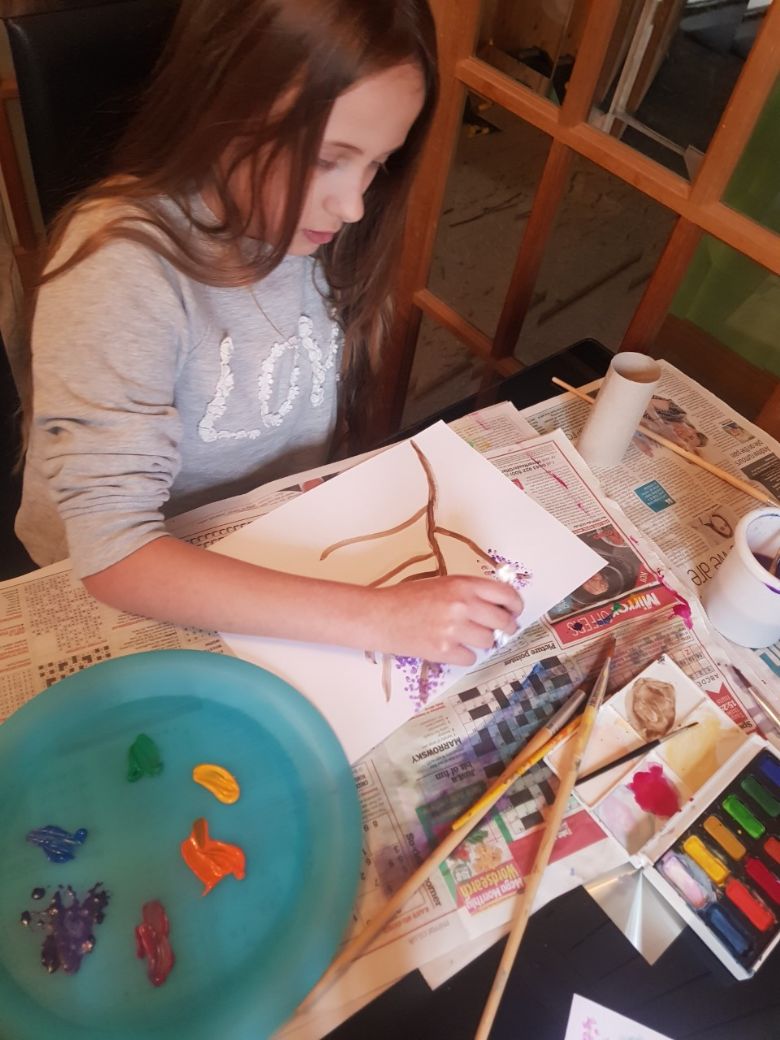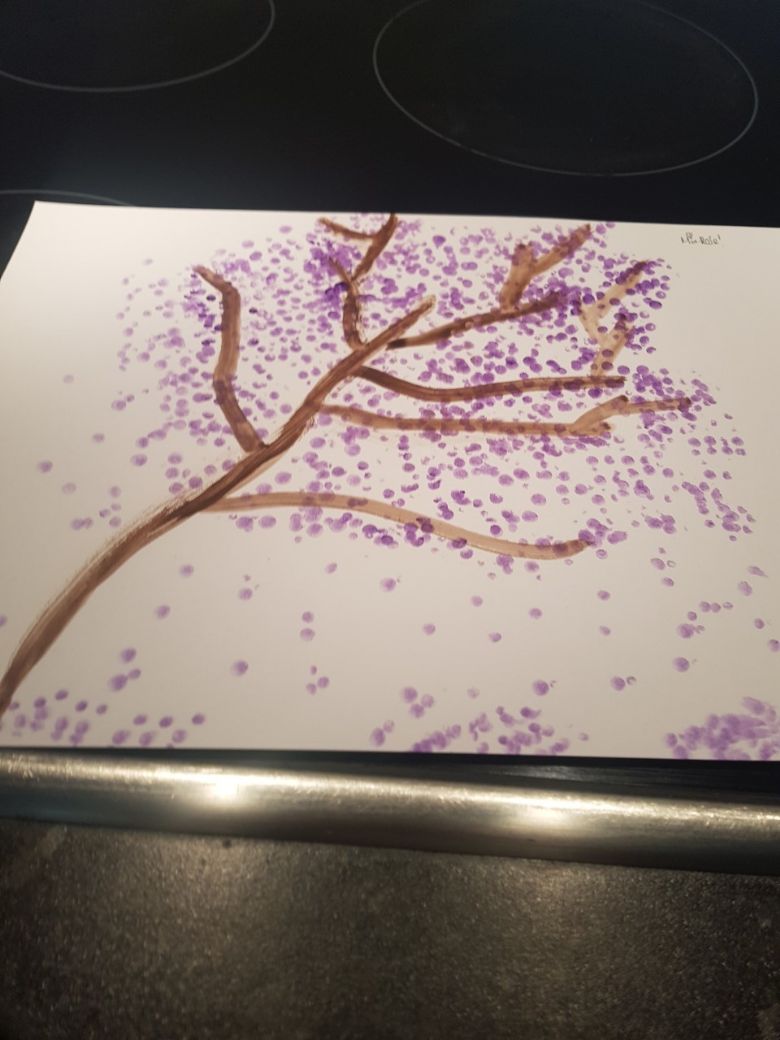 Science Experiment
Storm in a Glass - see Home Learning page to find out how to create!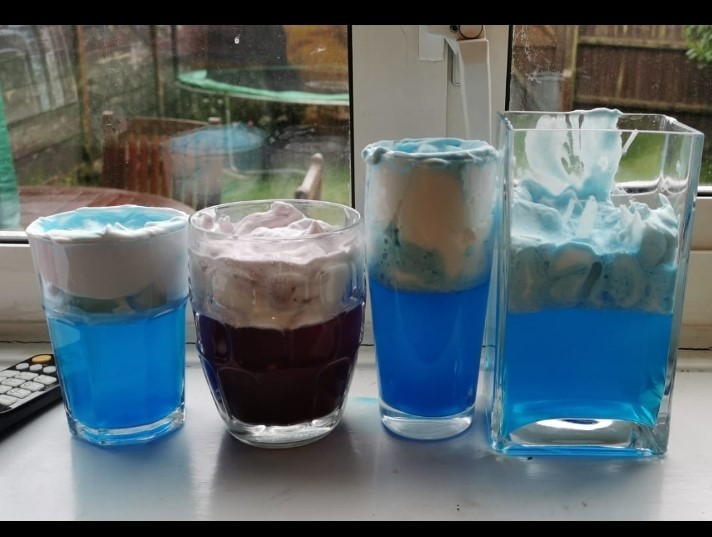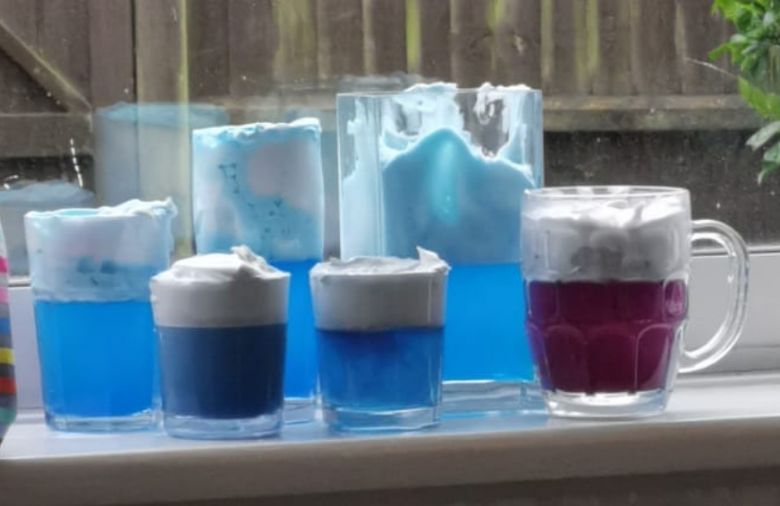 How does it work?
Clouds in the sky hold onto water. They can hold millions of gallons! The layer of shaving cream is our pretend cloud in this experiment. The shaving cream layer can also hold onto water. Clouds can't keep storing more and more water forever, eventually they get too heavy. When that happens, the water falls out (precipitates) as rain, snow, sleet, or hail.
Sketches by a very talented artist based on Alice in Wonderland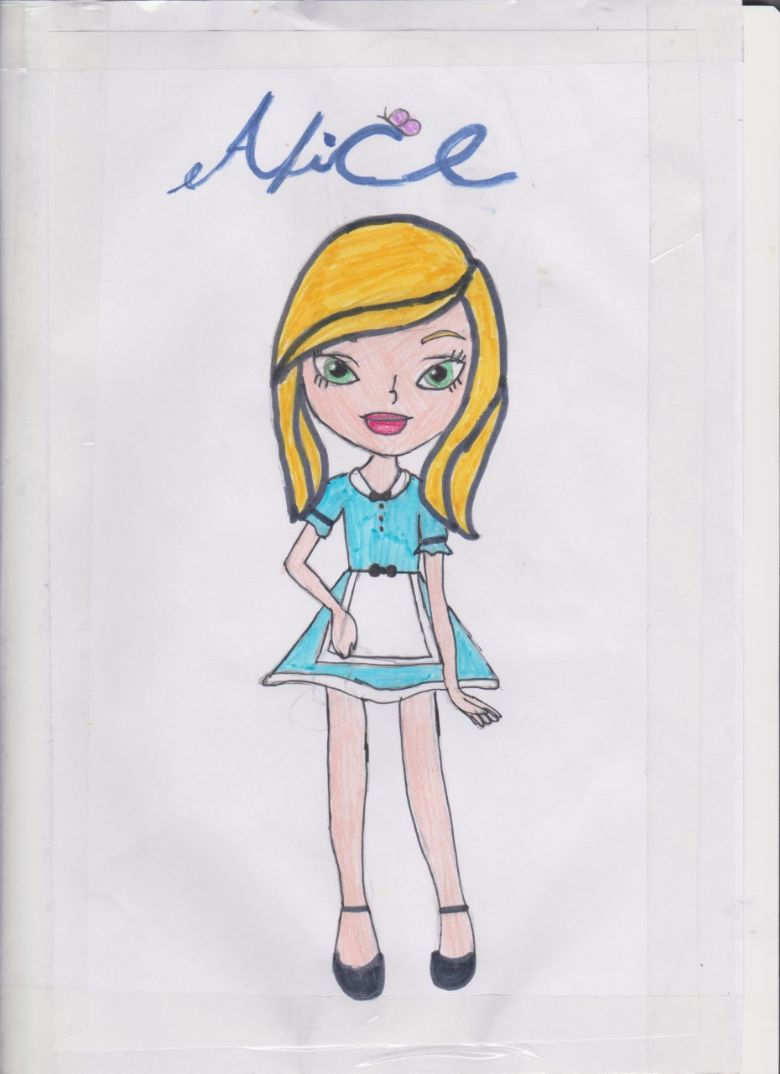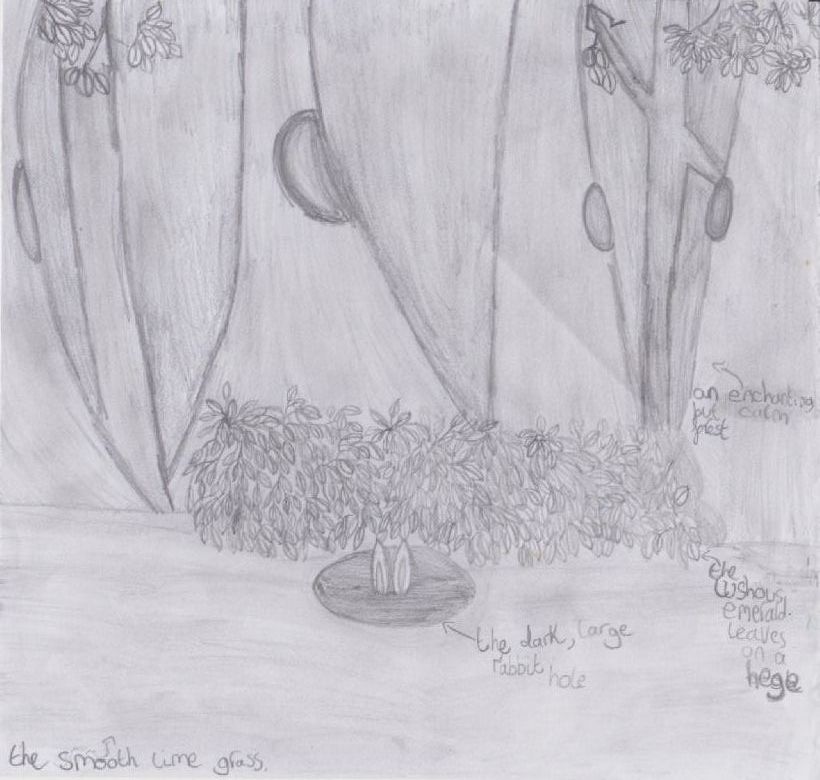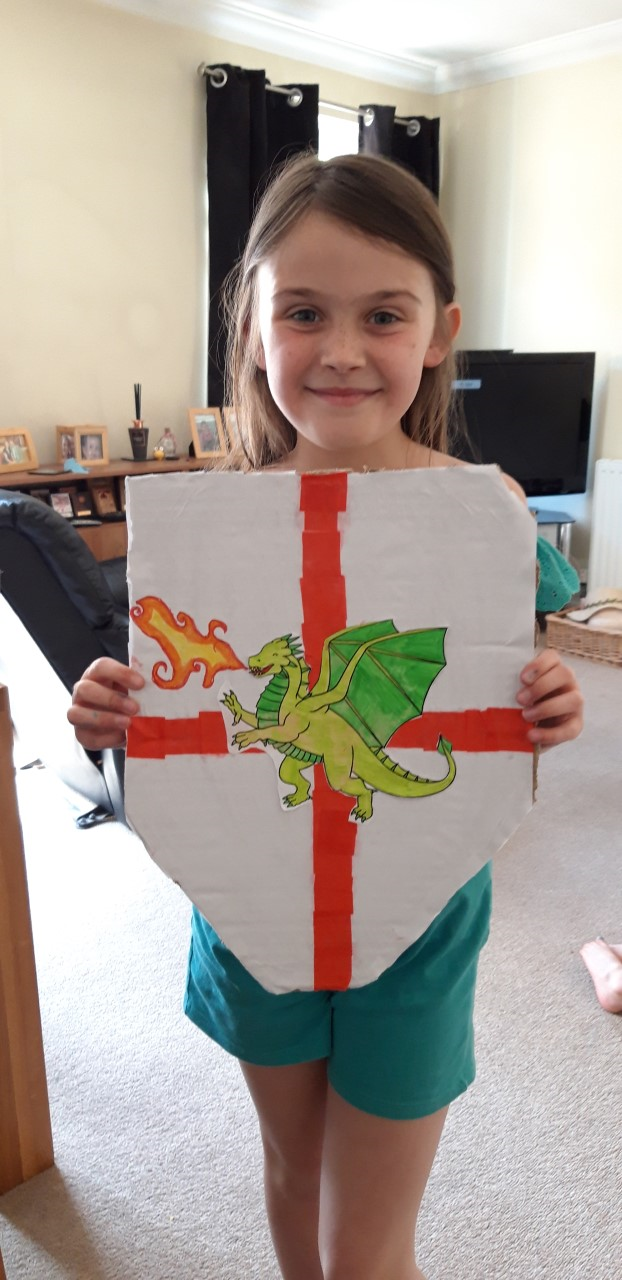 Wall Wall paper Art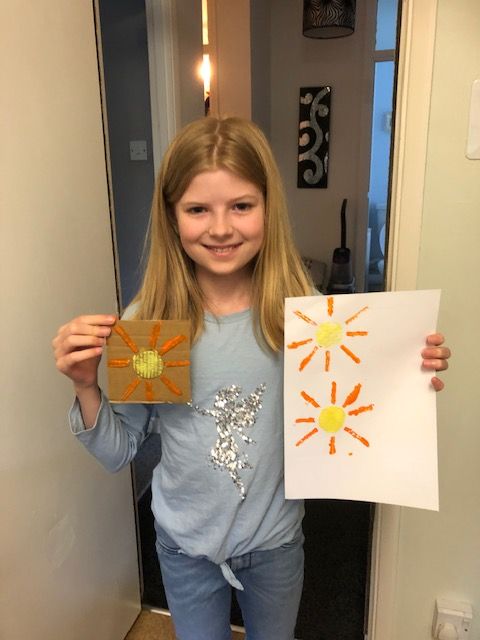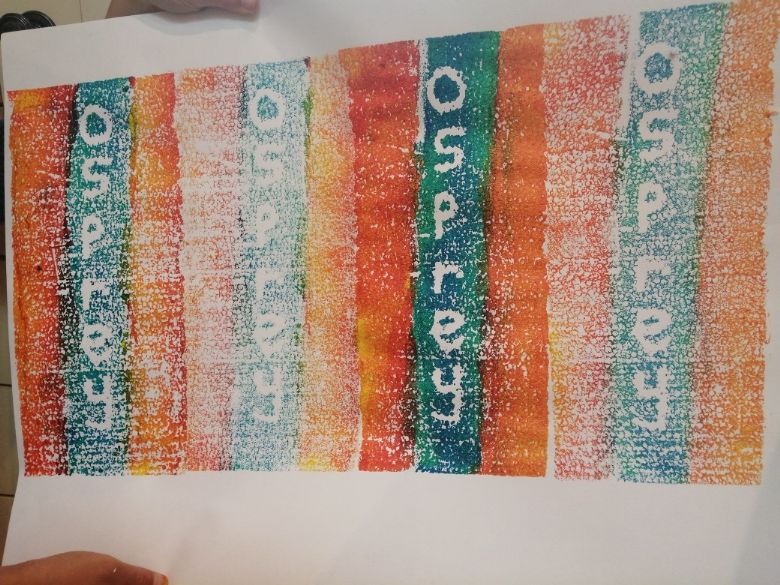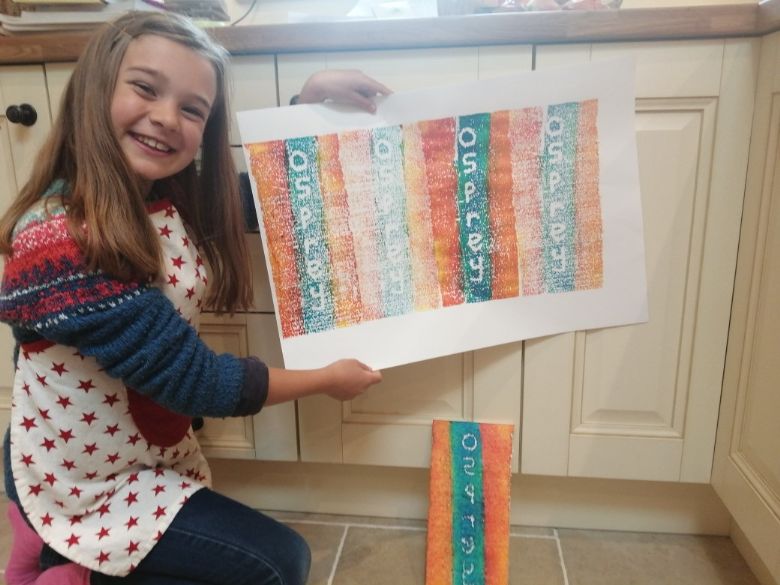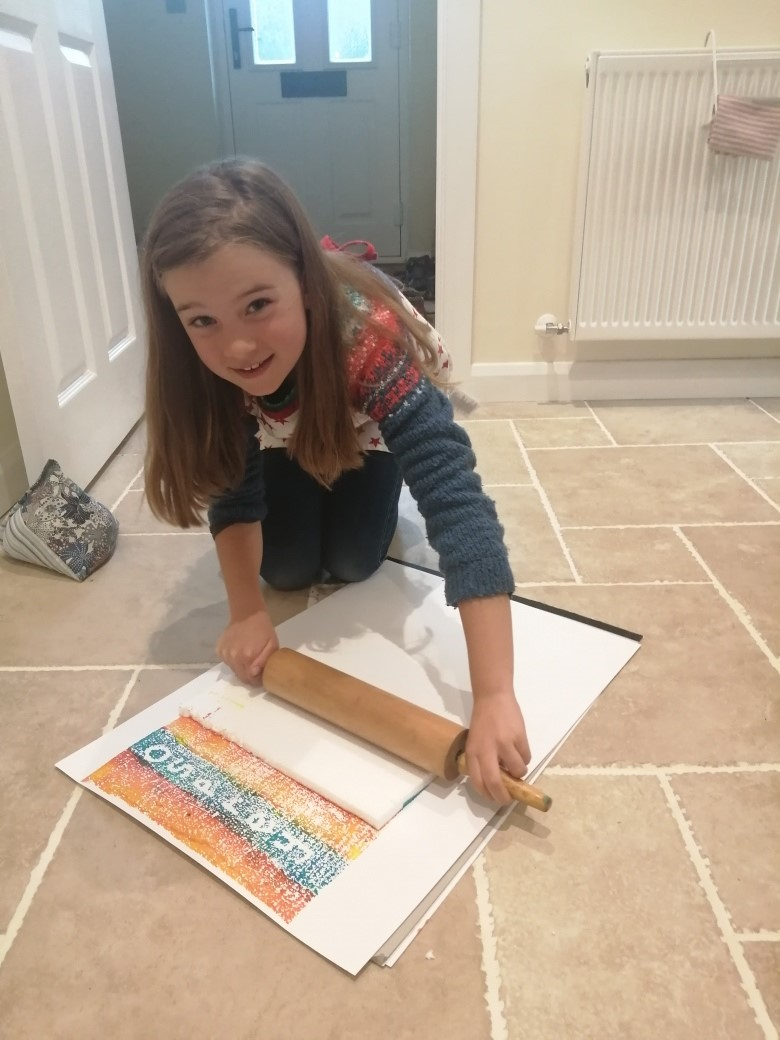 Cooking with Osprey
A few children joined up on video chat to do a group baking session! It looked like great fun and the end product looked delicious!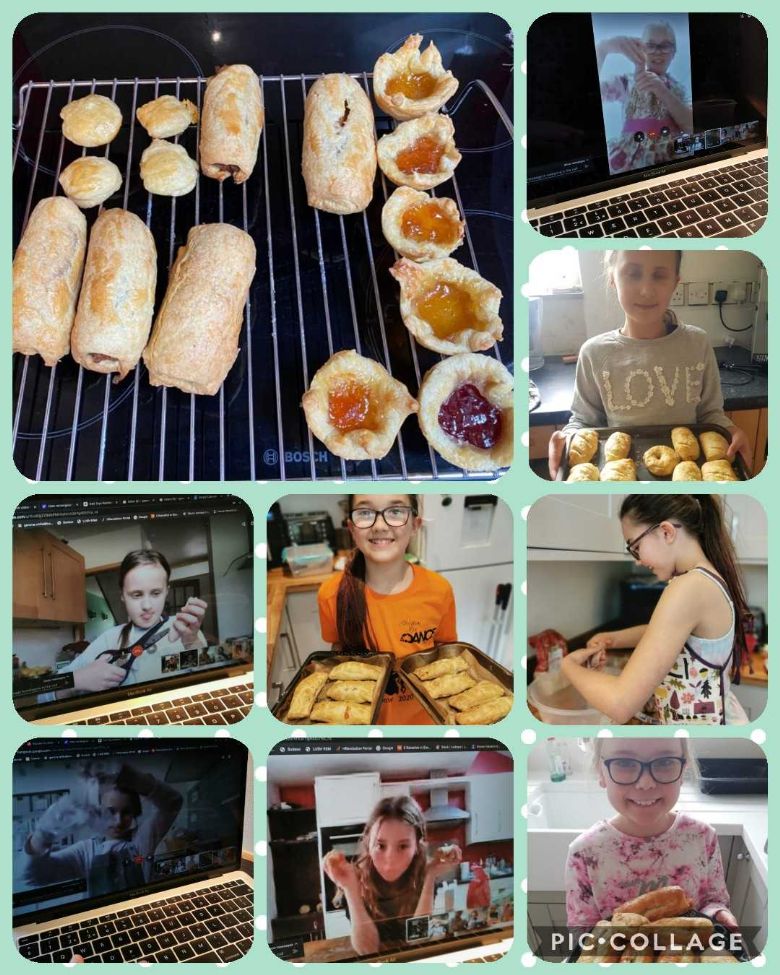 Painting tiles with flags of different countries.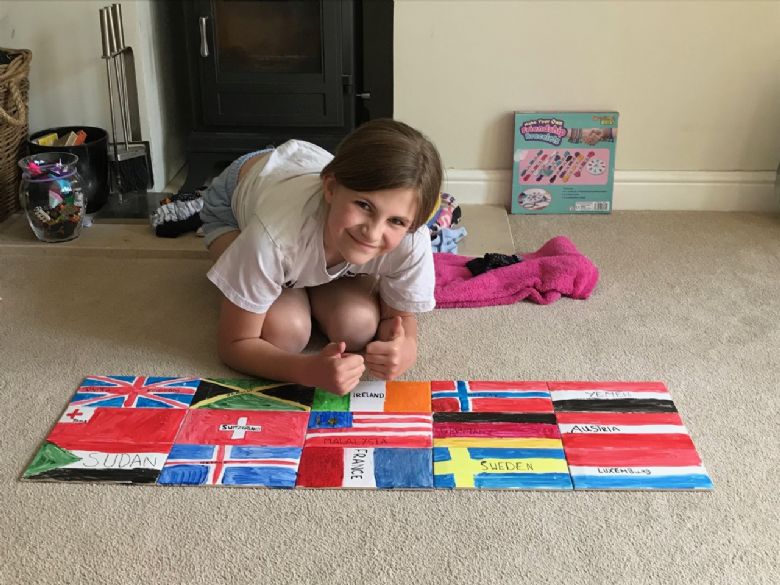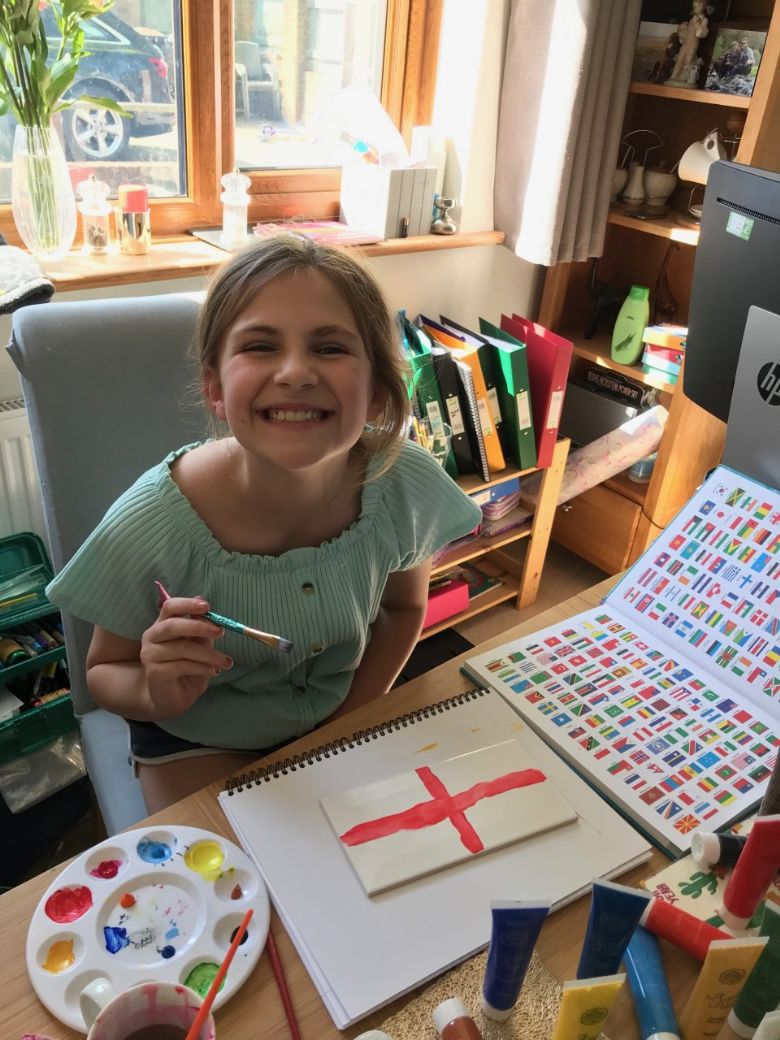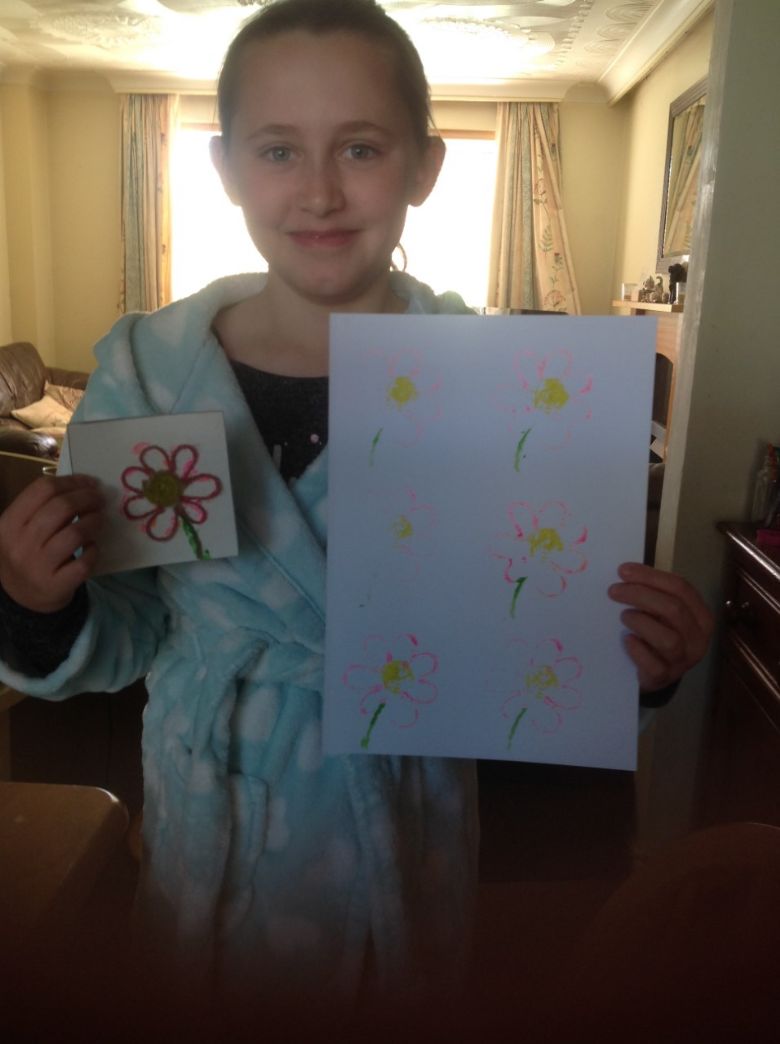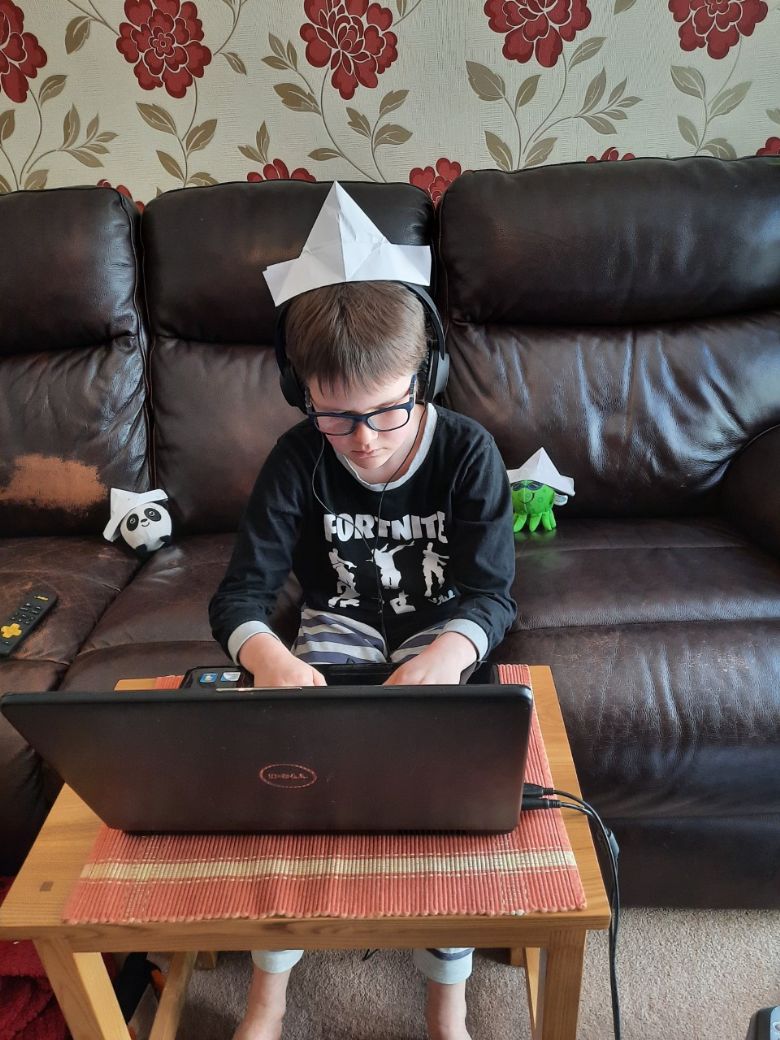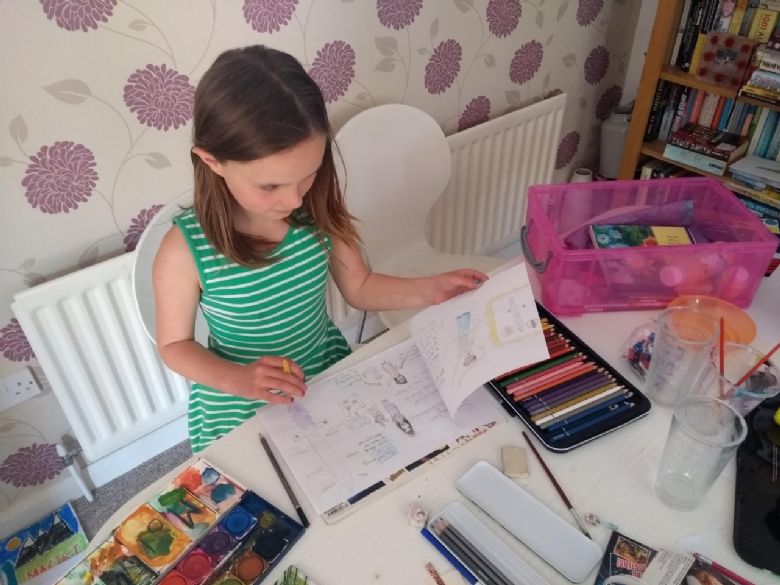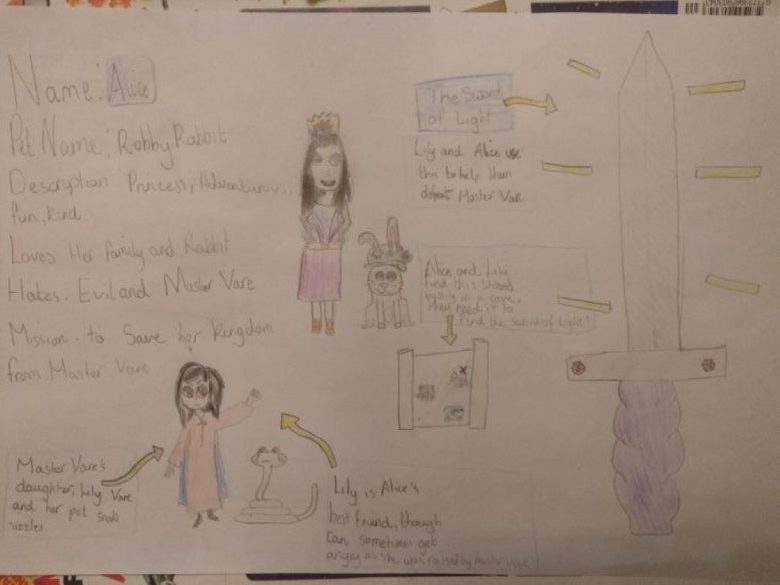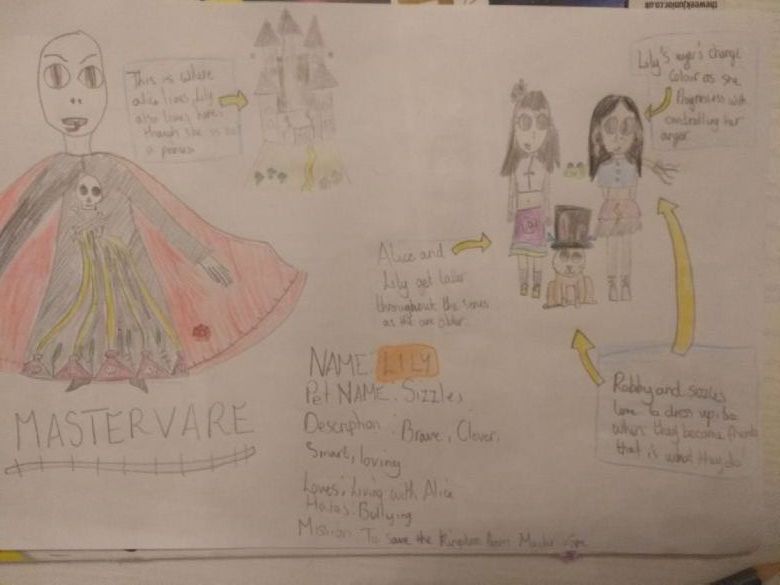 On the last Friday of school (before Easter), Osprey went on a school trip 'virtually' to the zoo. They then created a non-chronological report based on their favourite animal.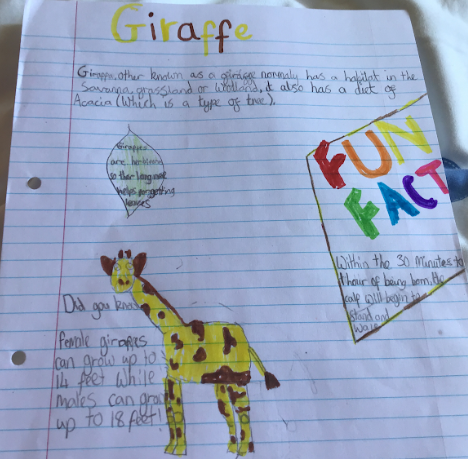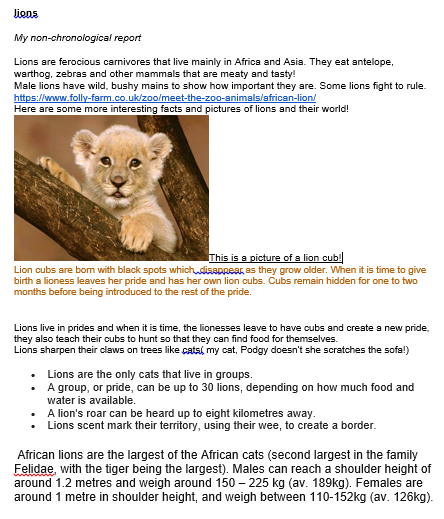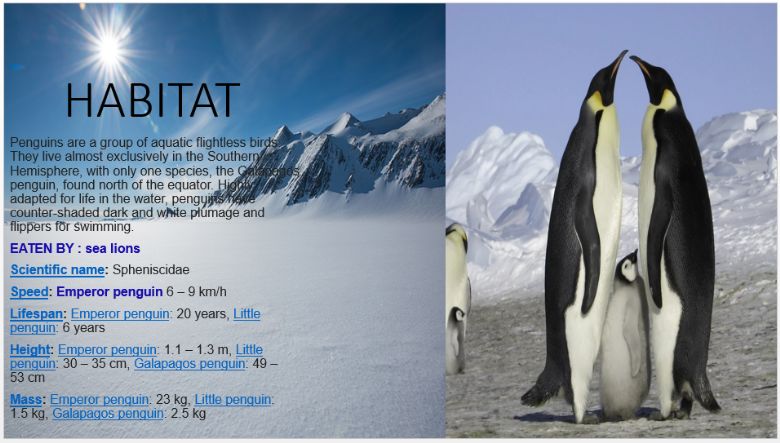 Meet the Osprey Team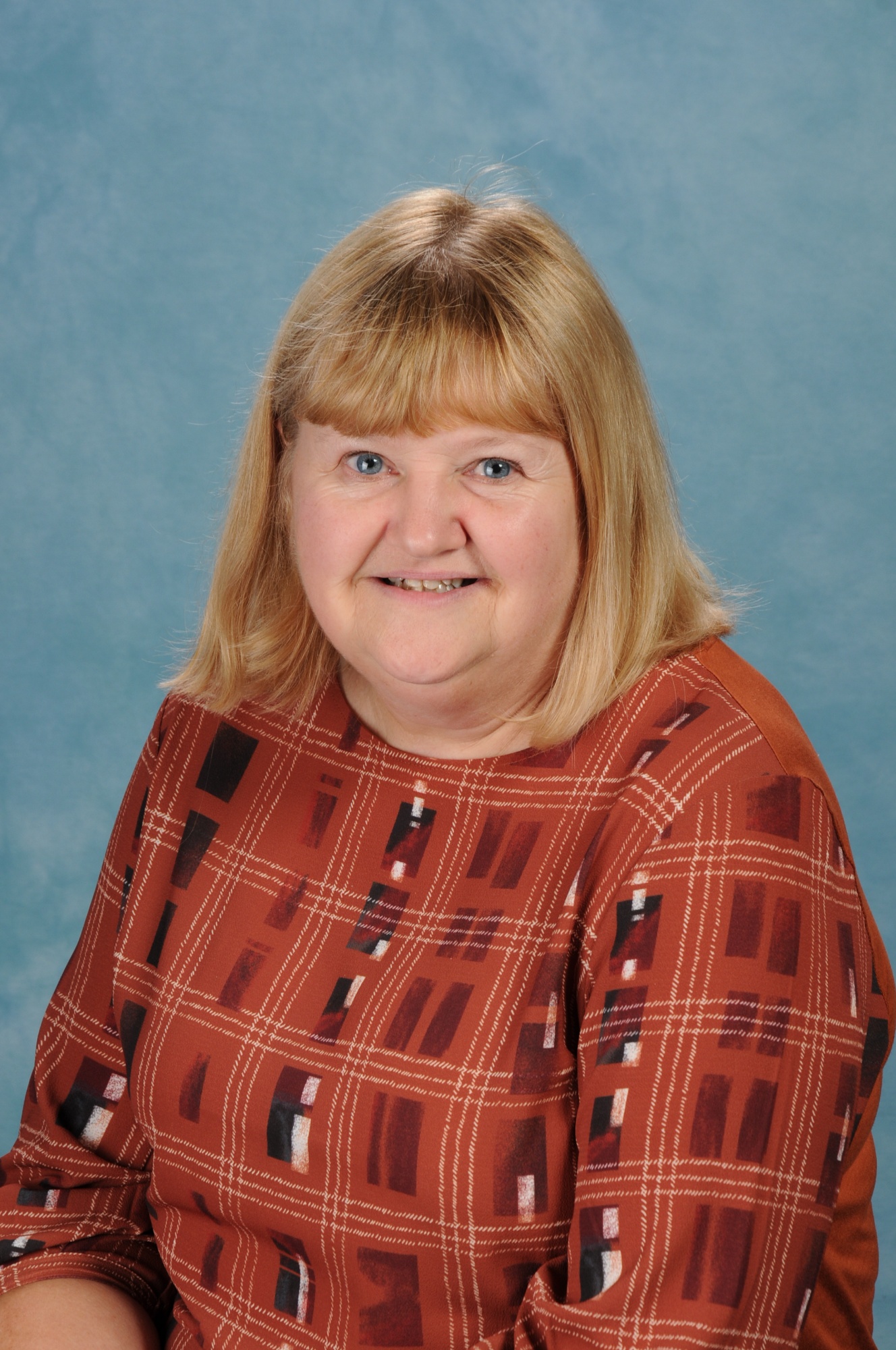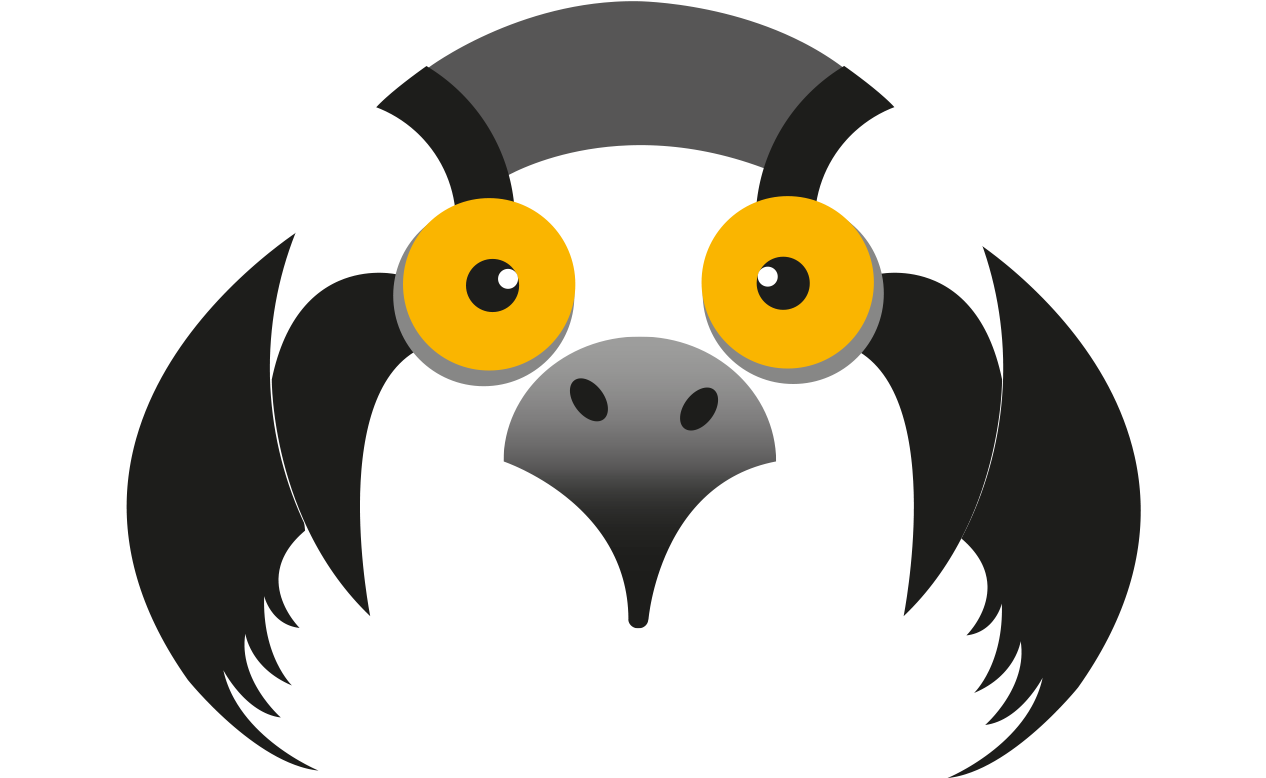 Healthy Me Week
First Aid Training
We had First Aid Training with Ray, where we learnt how to bandage an arm, put someone in the recovery position and all about the brain.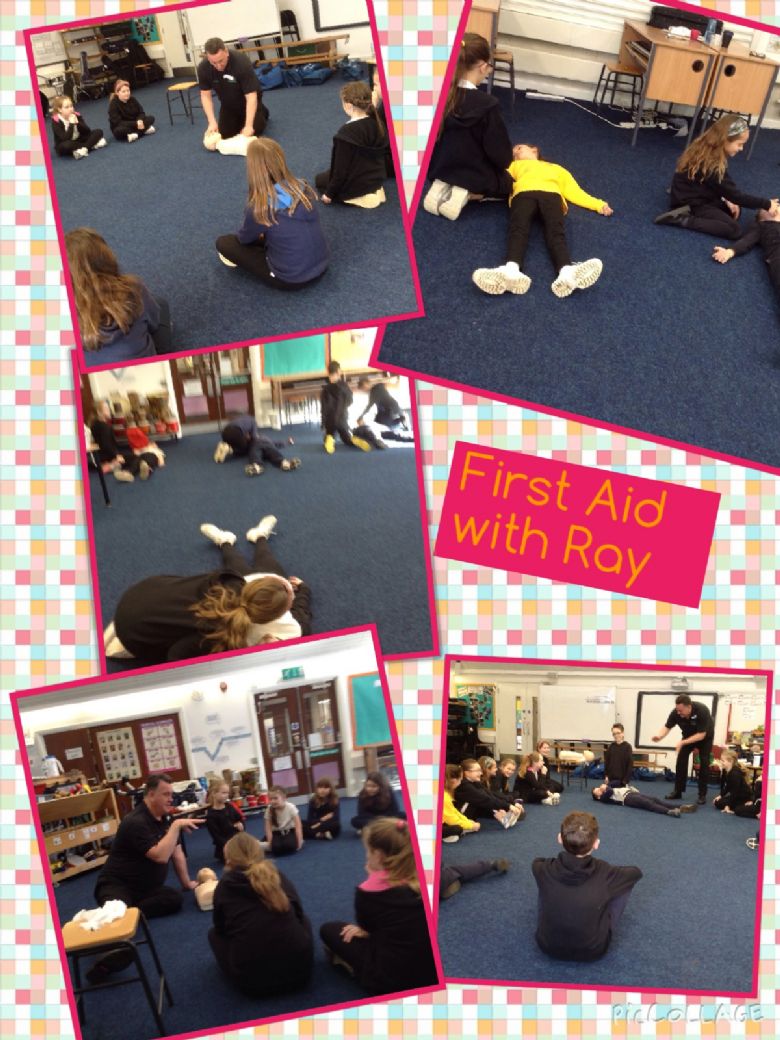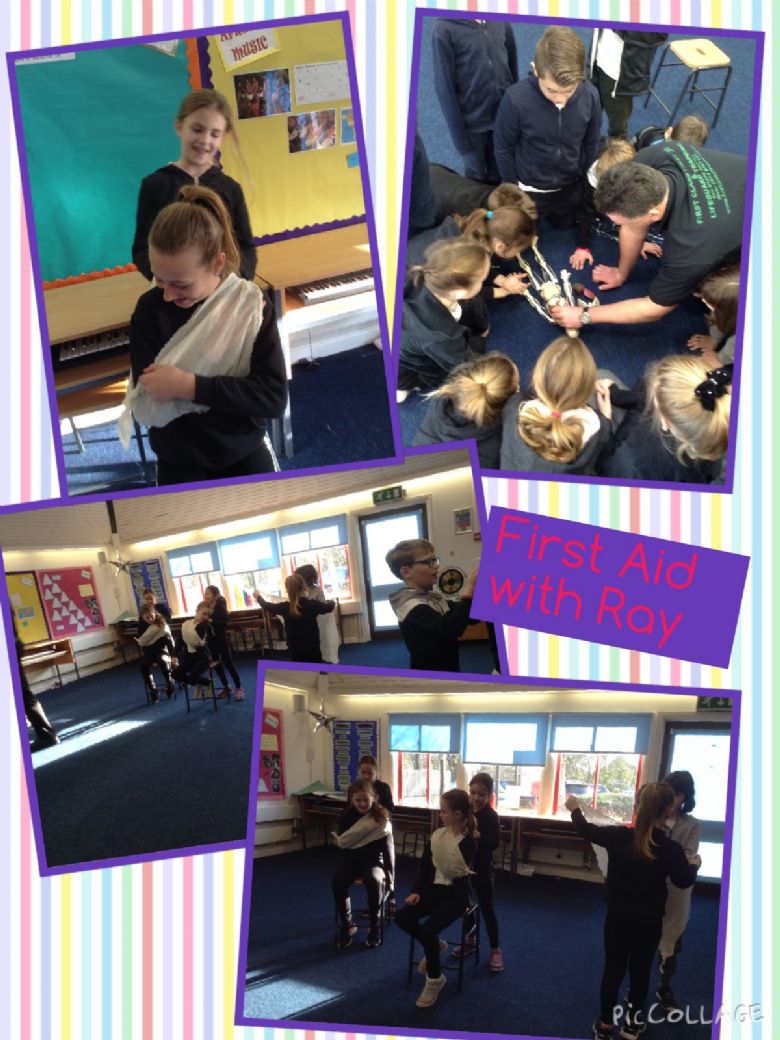 AFC Bournemouth - Food f0r Football Talk
We learnt about the different food groups and what meals footballers have pre-match, before the match and after the match, to help them performance at their best!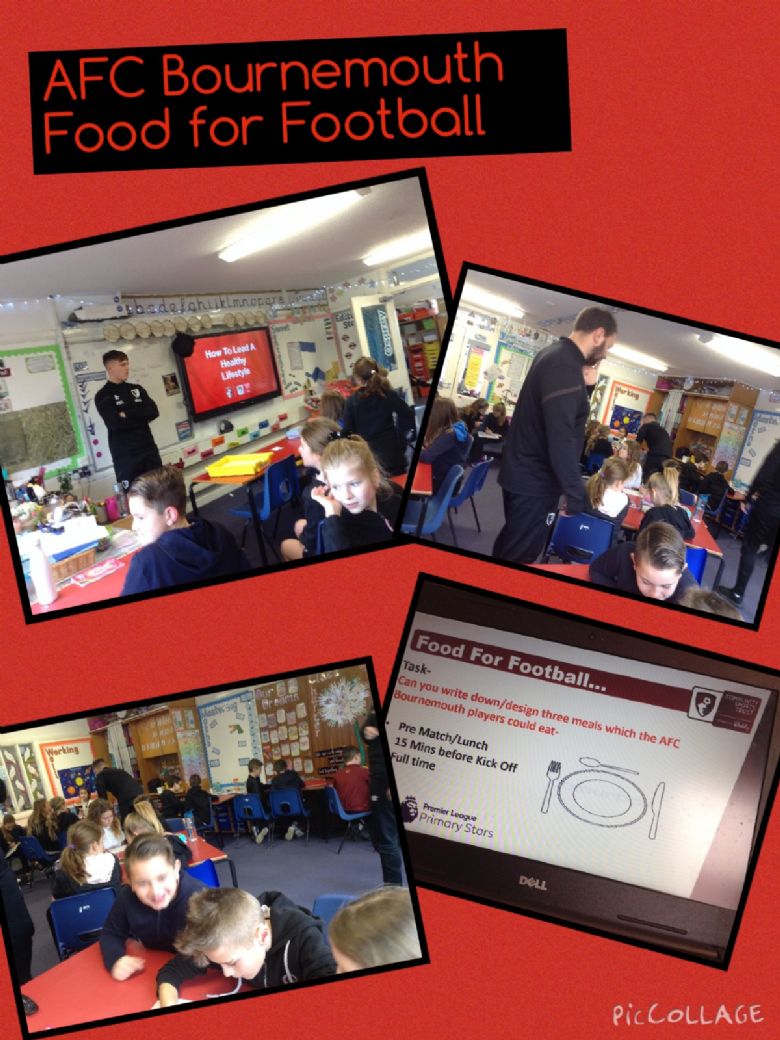 Julia's House Run - Go the Extra Mile
To kick start the week, we had Julia's House in to do a fun run. The weather prevented us from going outside, so we stayed in the hall to run laps while listening to music. Julia's House were cheering us on and said how amazing our determination and attitude was.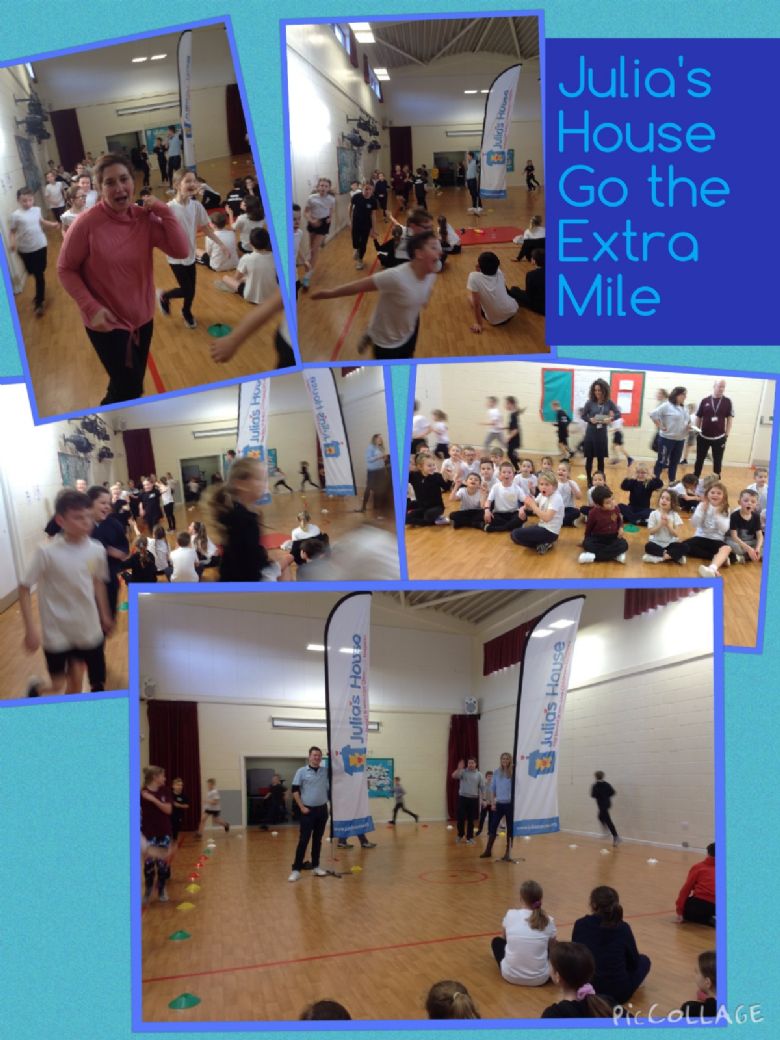 Dancing in PE
In our PE lessons, we have been learning the Haka. We learnt one and then added our own sound effects to it. To develop the movement, we use canon, unison and repetition.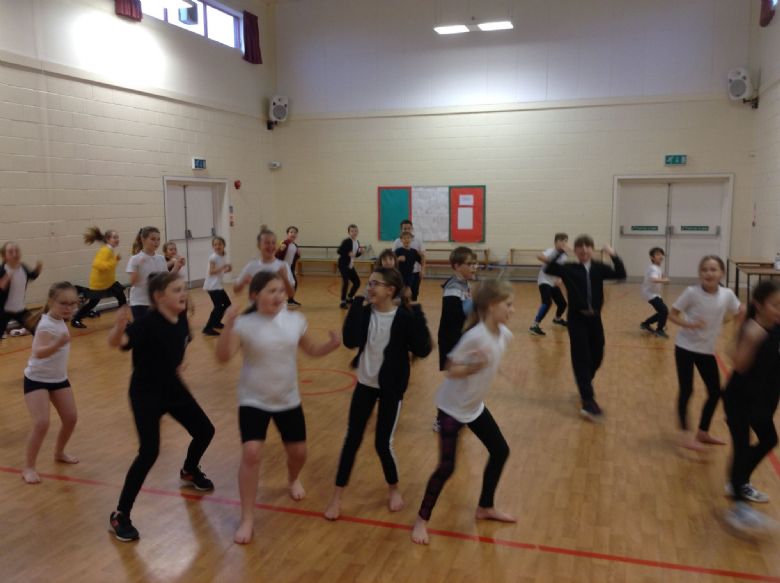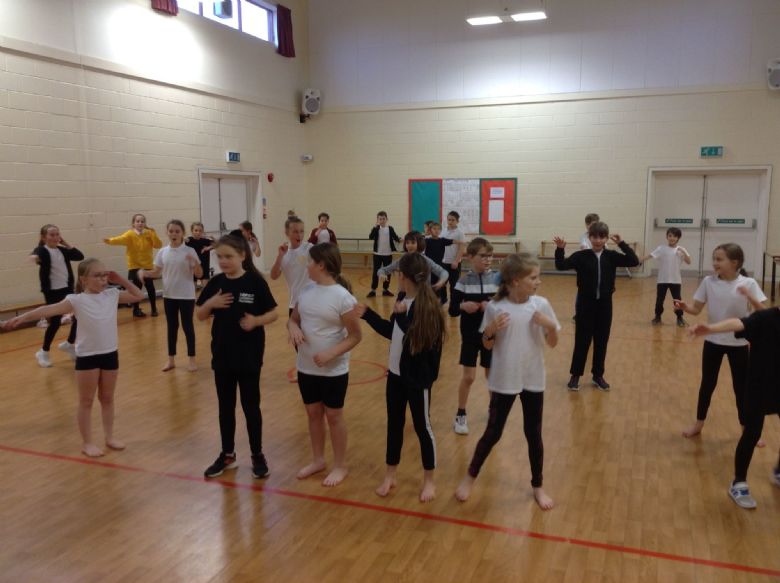 We have also been doing some Just Dance - we have pretty awesome skills!
Anglo-Saxon Broaches
In Topic, we have been learning about Anglo-Saxons and Vikings. We have enjoyed learning about how and why they invaded Britain, and what influences they have had. We also researched and designed our own Anglo-Saxon broach, where we used paper mache and metallic paint. We then created a modern-inspired broach!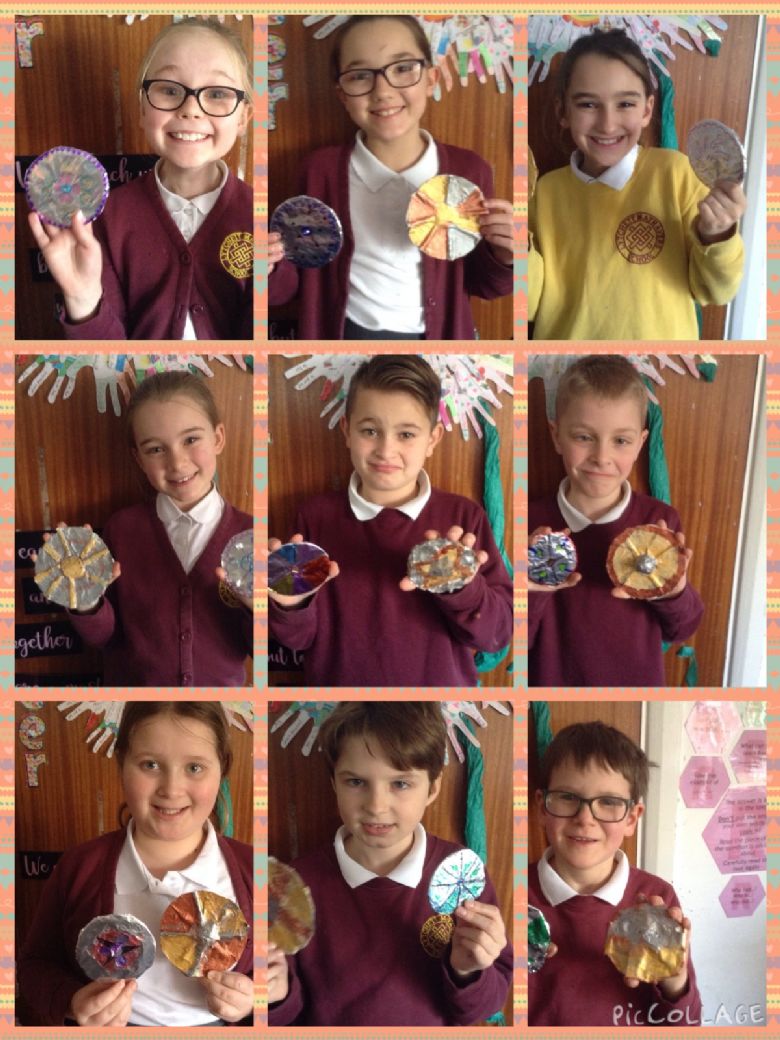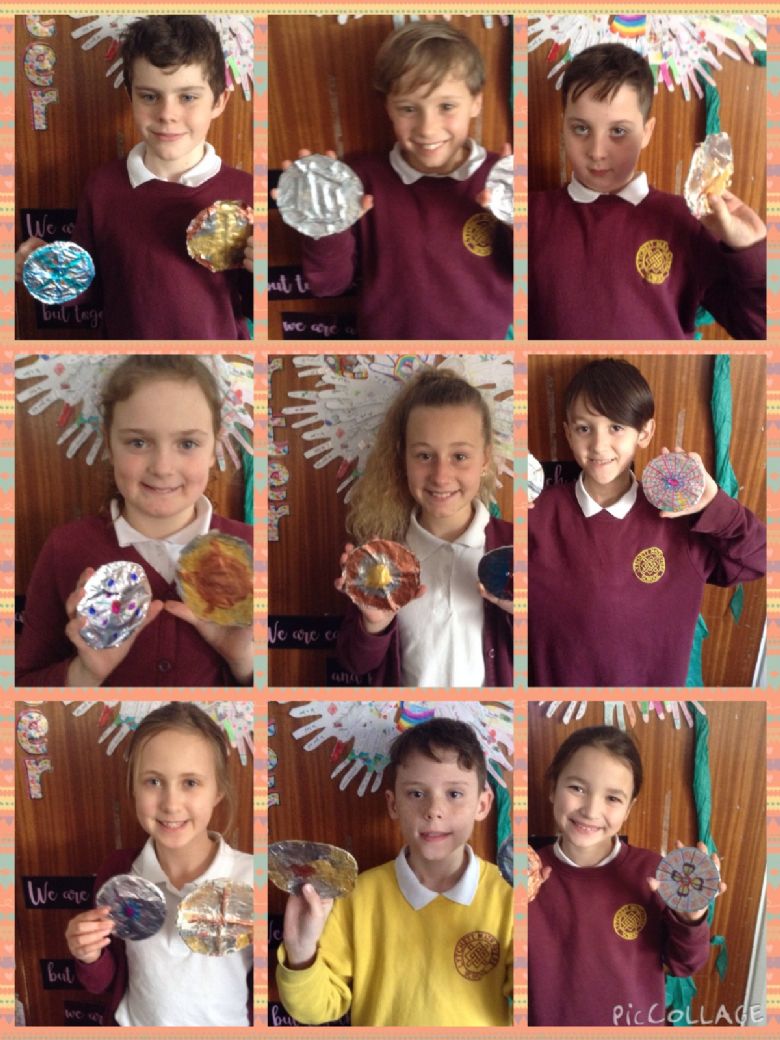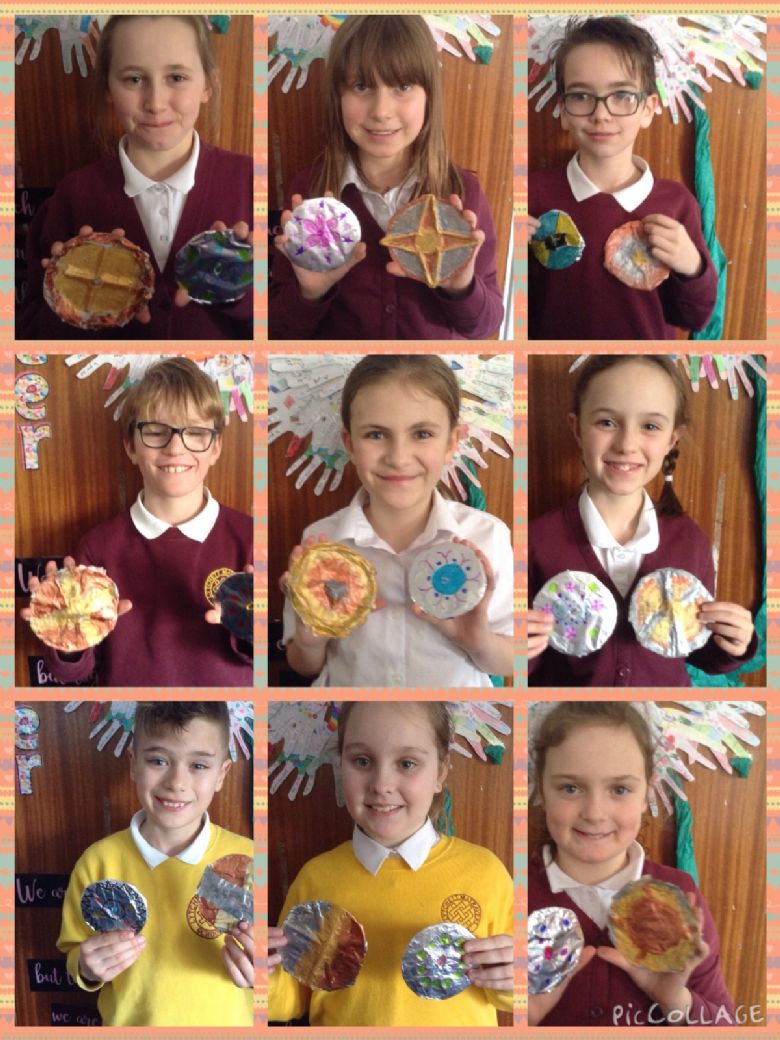 Christmas Disco Ready!
We had a great time at the disco - even though lots of us were feeling poorly!
We even got to have some of Miss West's glitter!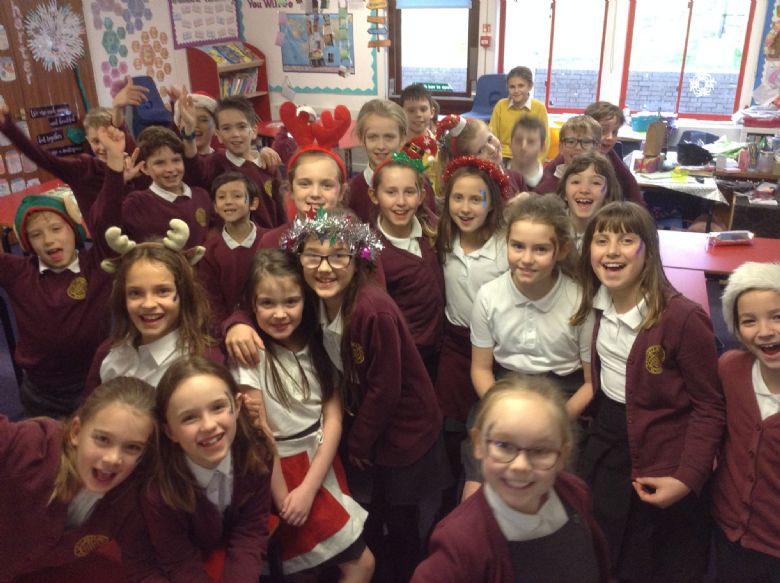 Year 5 Stargazing Evening
On Thursday 21st November, Year 5 children, parents, grandparents and staff all gathered to gaze at our fascinating solar system. We arrived in our onesies (Mr France even managed to find one!) and begun the evening. We shared some of the great work that we have been doing about Space during our Science lessons – sharing the order and information about each planet.
We looked at each other's Phases of the Moon projects, which created an exciting buzz! Everyone was blown away by the amazing work done by parents and children. Even though there was a little bit of rain, we were able to use our iPads to explore the solar system. We were able to search for planets and constellations, and the app would find them for us!
The evening came to a warming end whilst a cup of hot chocolate and a biscuit was enjoyed by all!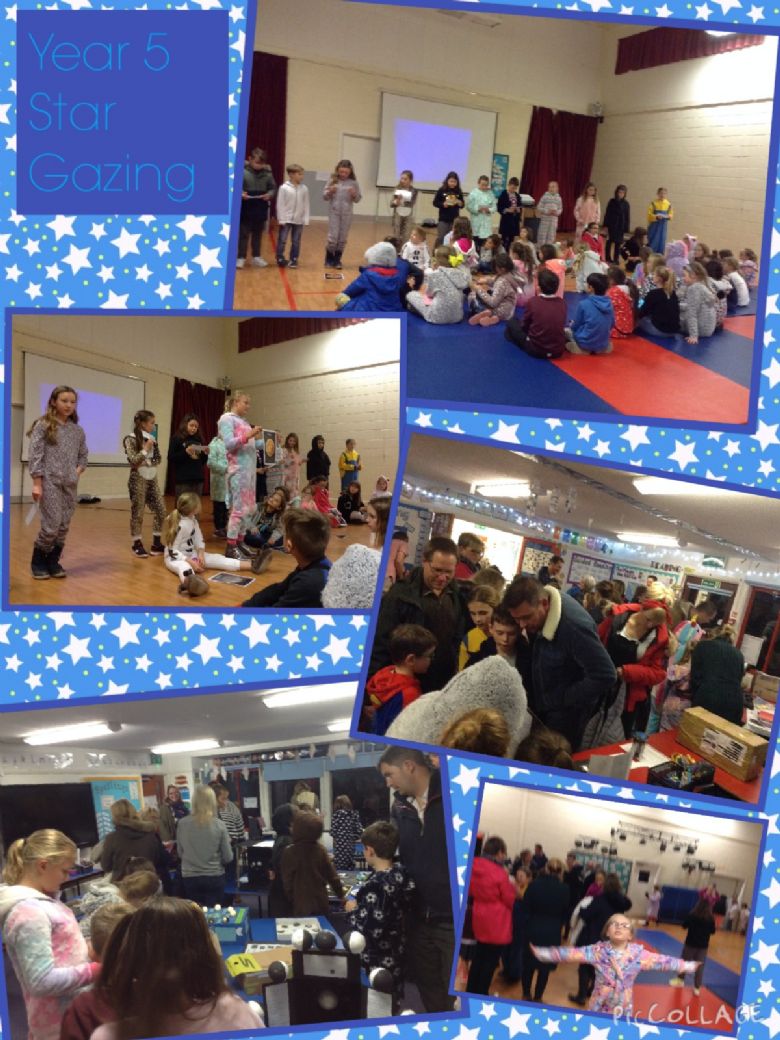 Our Amazing Phases of the Moon Projects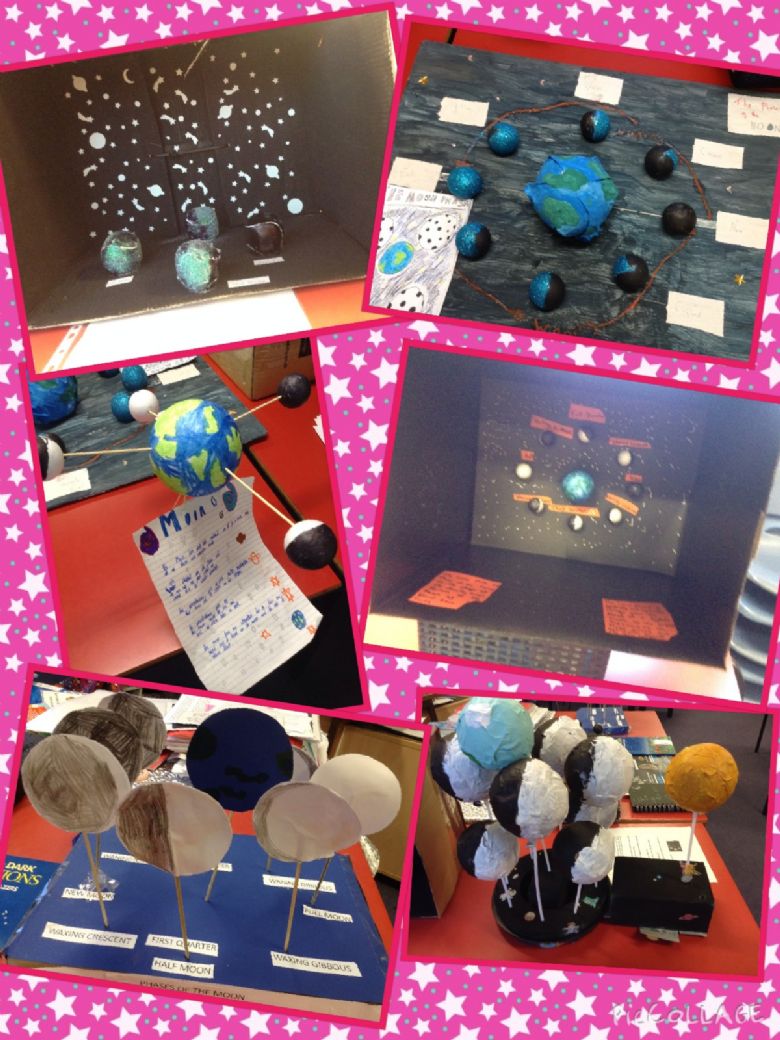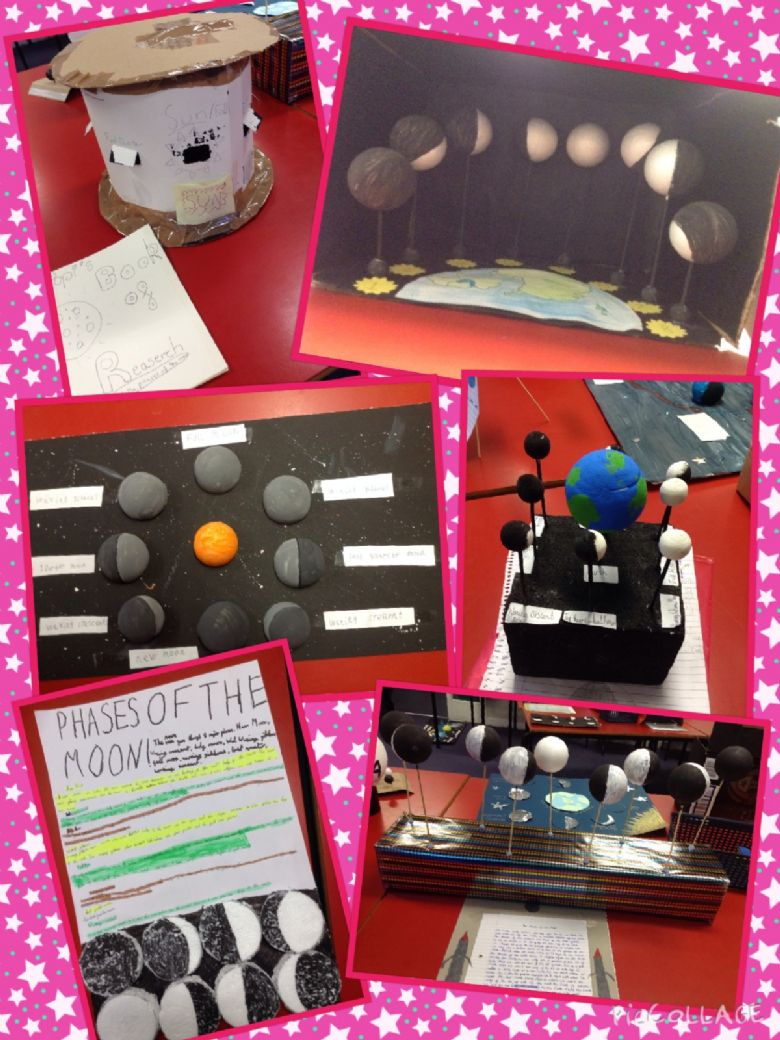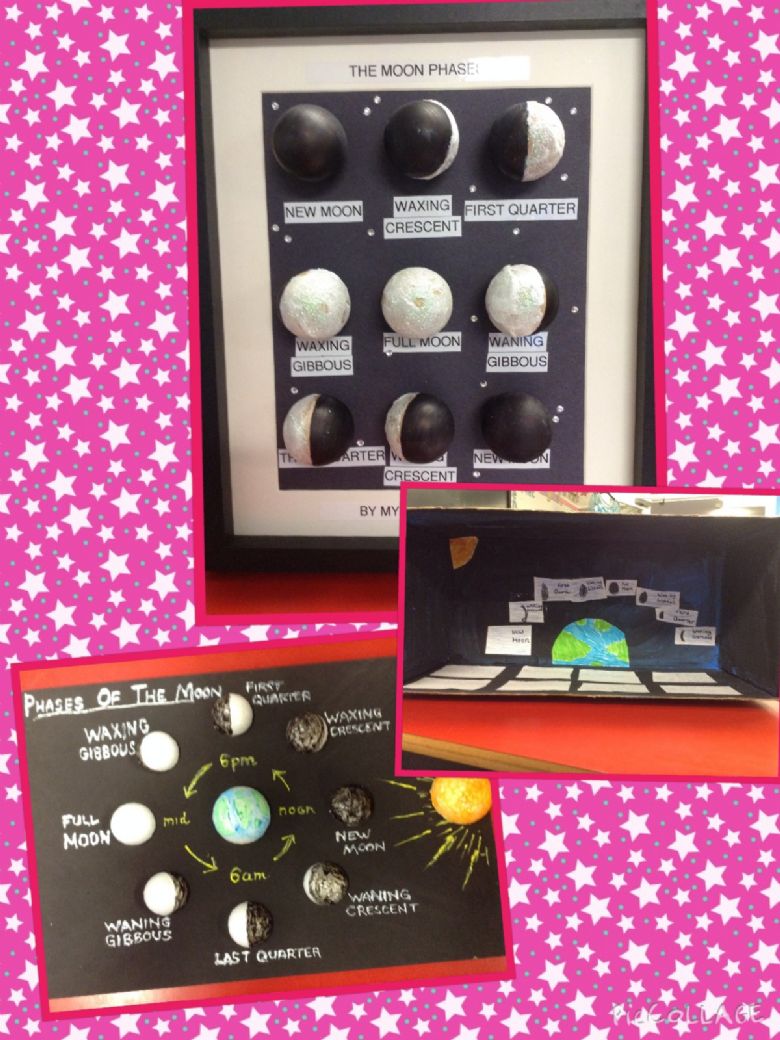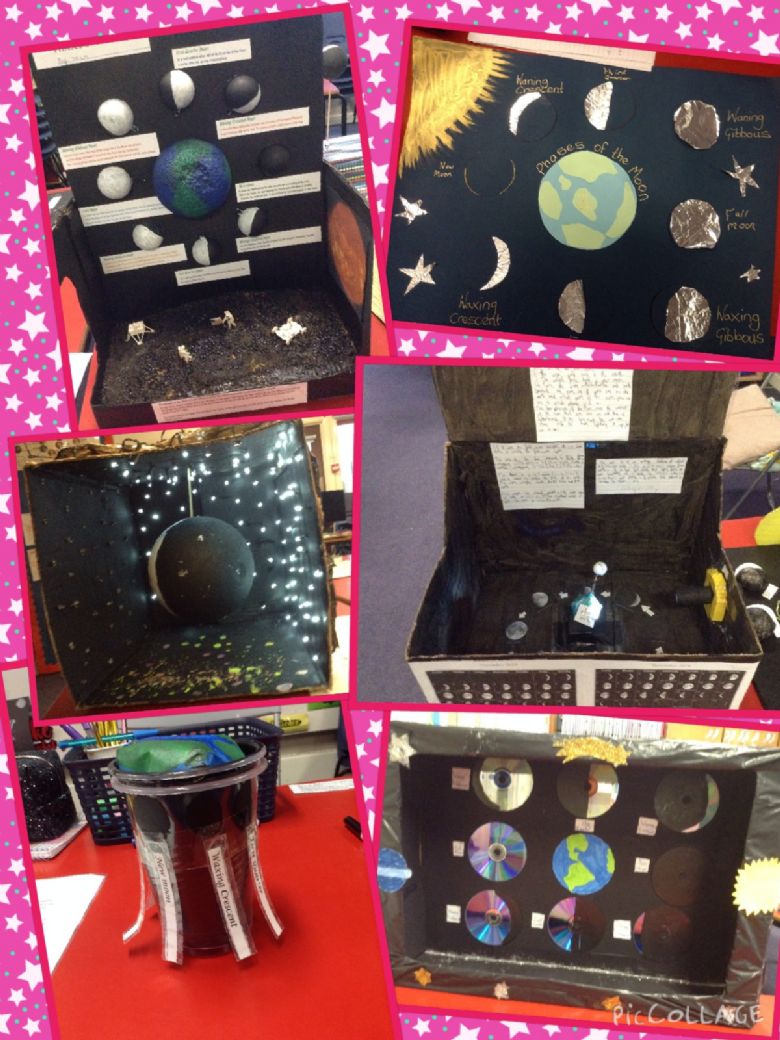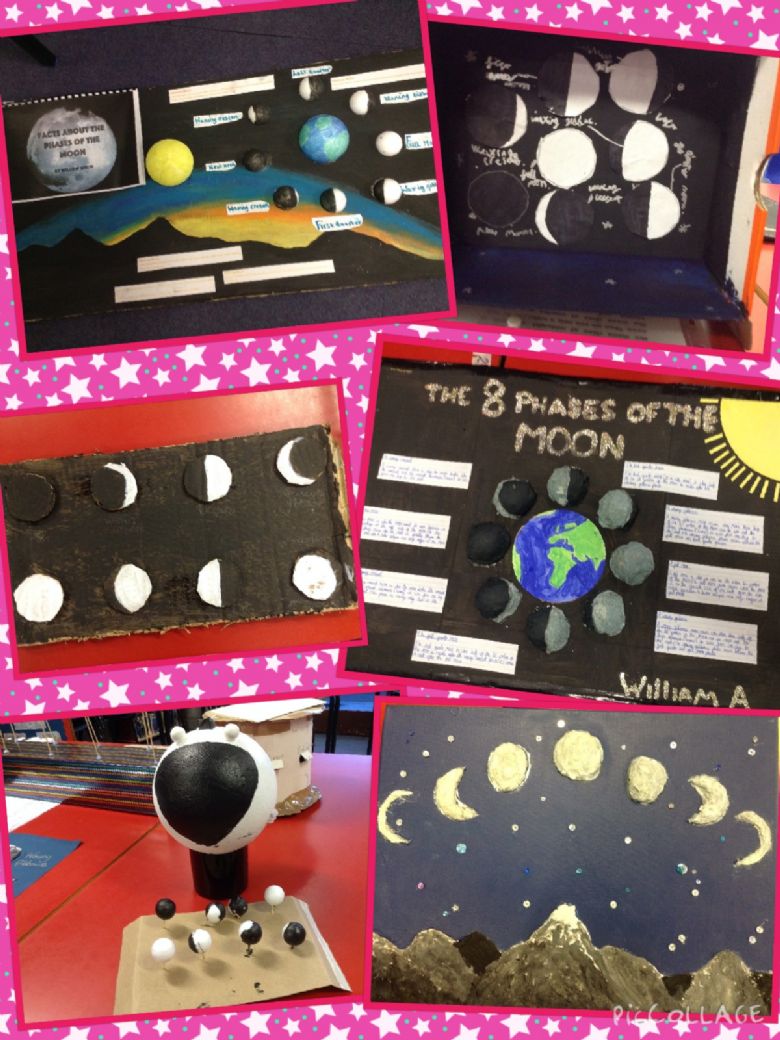 Children in Need
We dressed up as 'Sporty' to raise money for Children in Need this year. To go with the 'Sporty' theme, we went into the hall with the rest of KS2 and complete an Active Eight with Joe Wicks. It was great fun and it got our bodies working!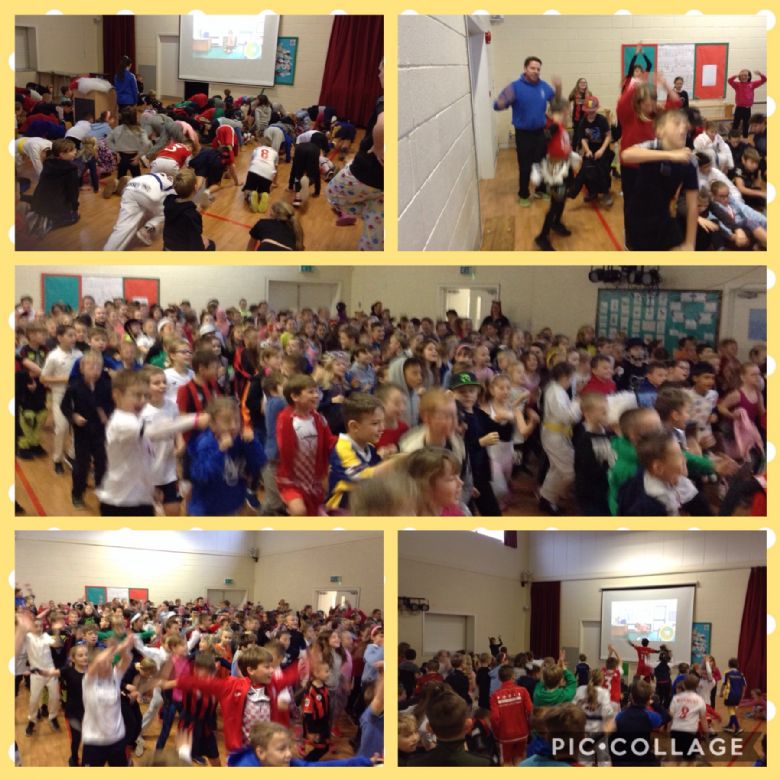 We also had a winner in our class for the Best Dressed!
Silk Painting
We created a 'Space' painting on silk. These are going to be our calenders for next year.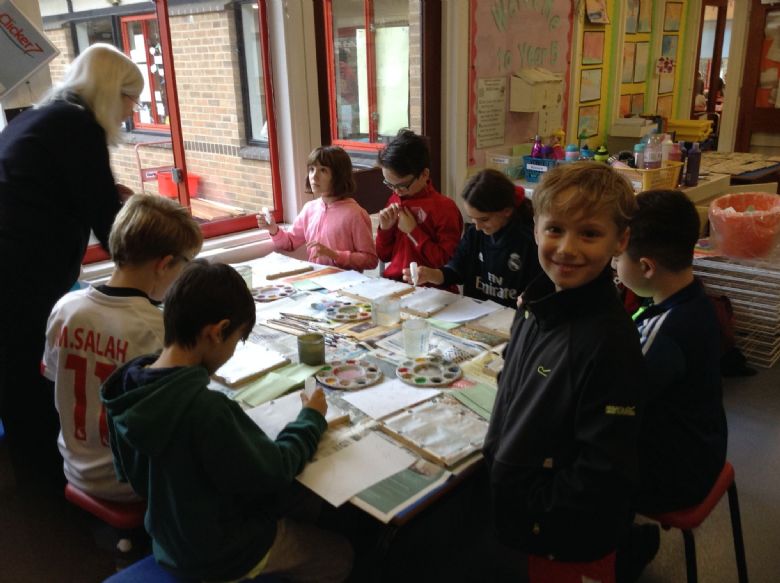 Learning to Speak Greek
We were very lucky to have a Mum come in to teach us Greek. She is actually from Greece so we were able to ask lots of questions. She let us write our names in Greek and the taught us how to greet each other in Greek.
Kalimera!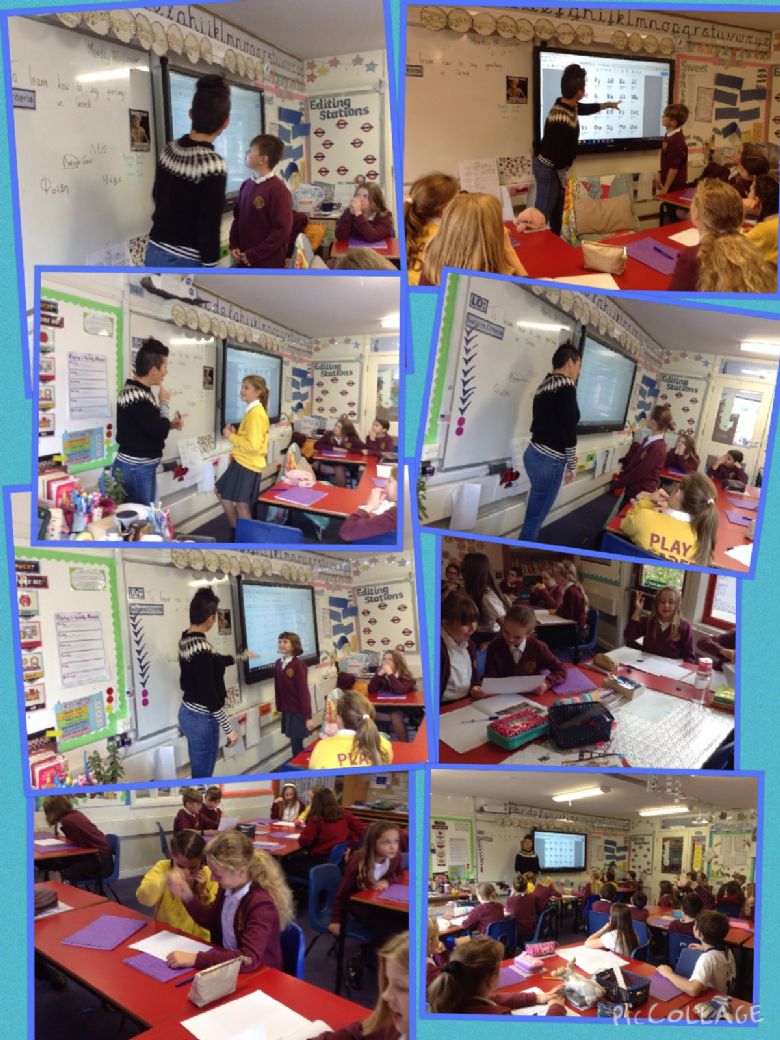 Ancient Greek Drama Day
We had a fantastic day with Treehouse Theatre Company learning about War and Peace in Ancient Greece.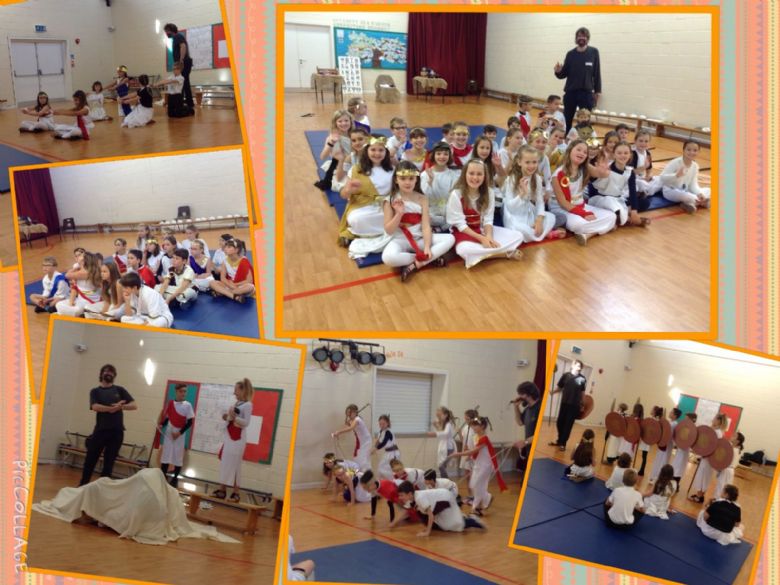 Hidden Figures
For our next Reading into Writing Topic, we are looking at Hidden Figures, written by Margot Lee Shetterly. We became members of NASA where we discuss what we already knew and what we would like to find out about the Space Station.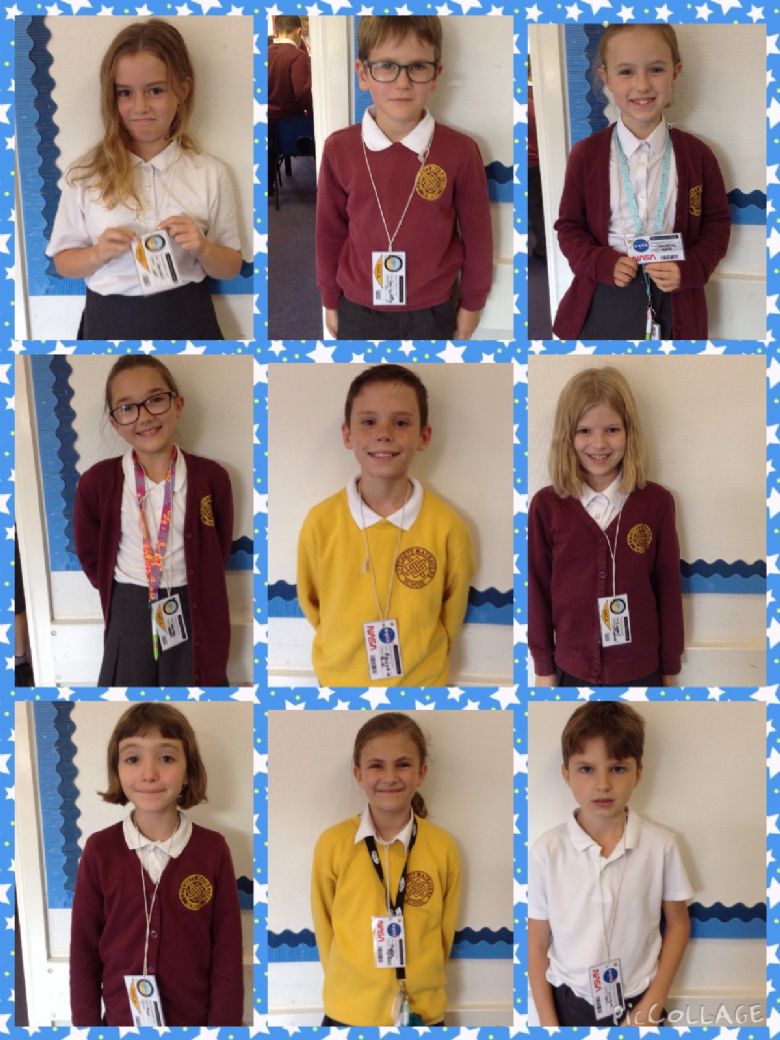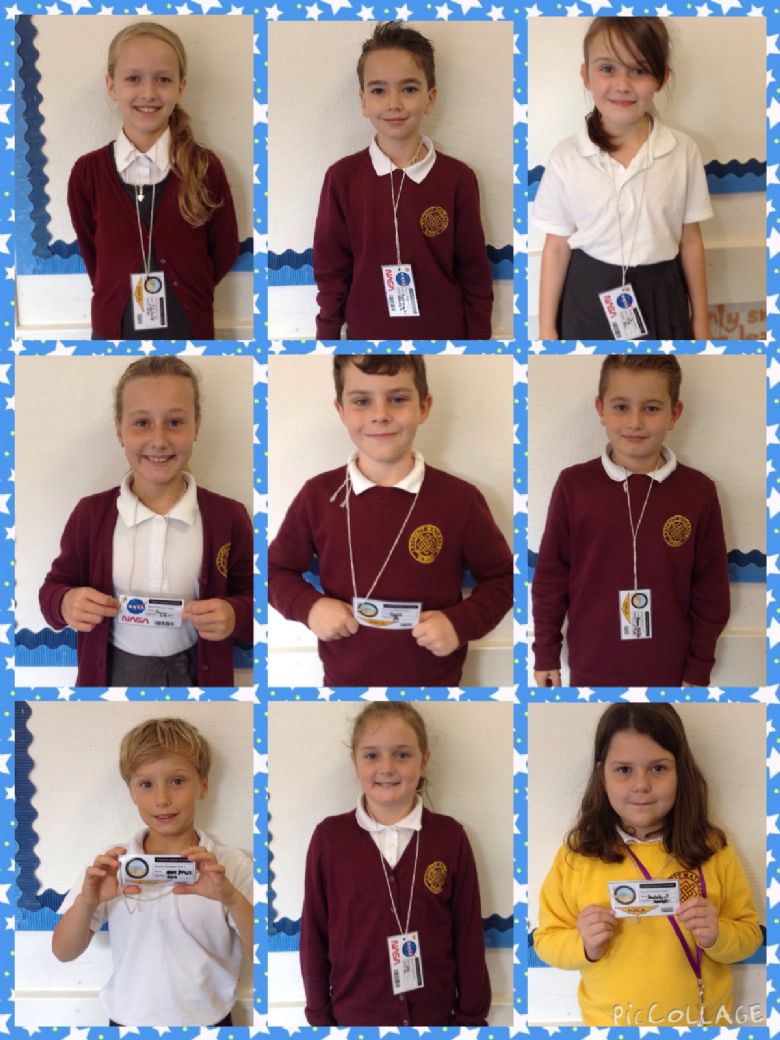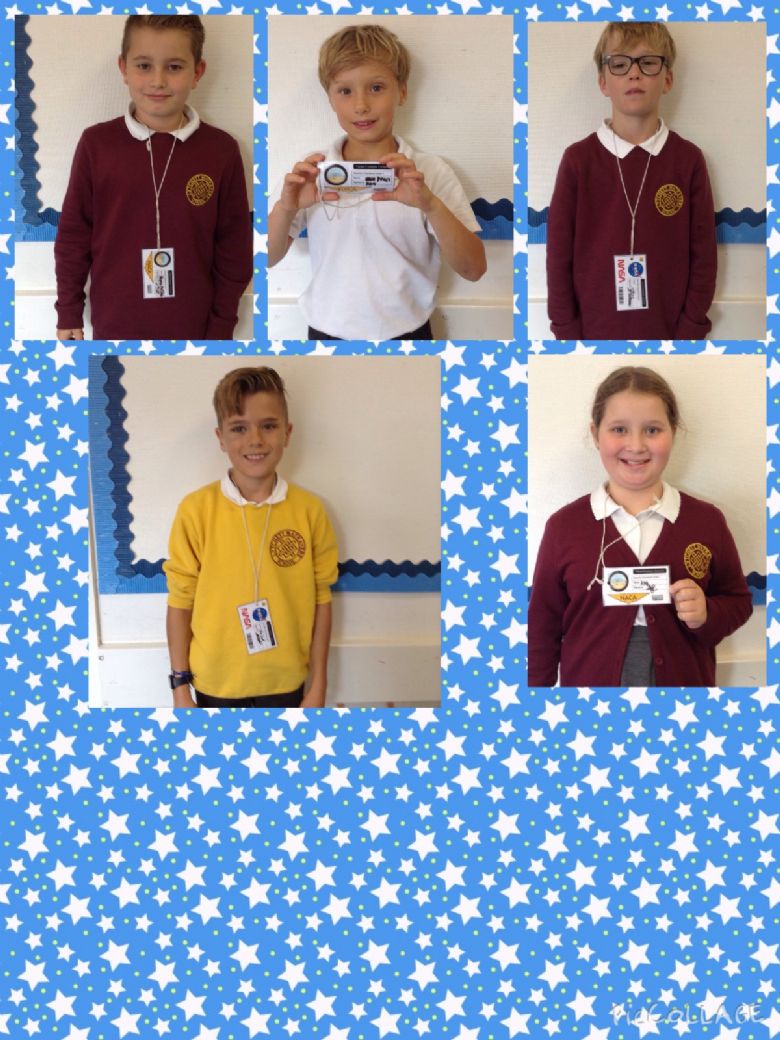 Osprey Bronze Ambassadors
Here are the new Bronze Ambassadors from Osprey class. We have had to apply for these roles and we are very excited to start them!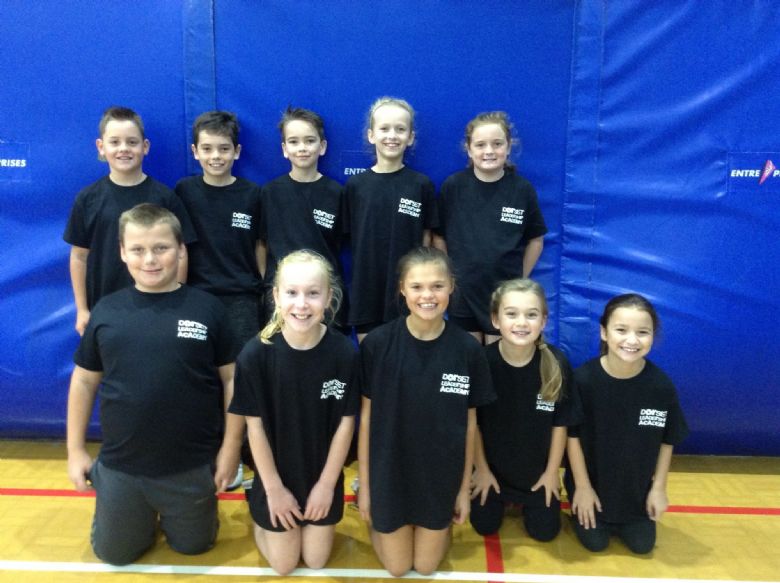 Football
This half term, we have been doing football in our PE lessons with Miss West. We have been practising dribbling, passing, shooting, tricks and turns, and defending. we are looking forward to playing matches against each other.
Swimming
This term, we are going swimming!
It has been a fantastic start and we have been really excited to get back in the pool and further our swimming skills, working towards the national curriculum standards.
Meet the Teacher
We had a lovely afternoon when our parents came in to meet Miss West. They were able to have a look around the classroom and join us in making a Greek pot.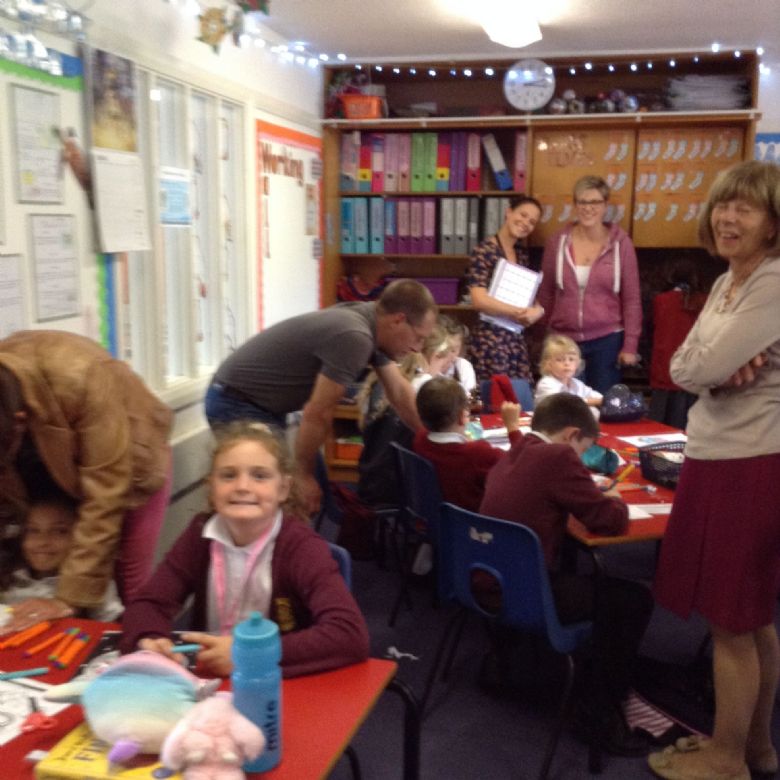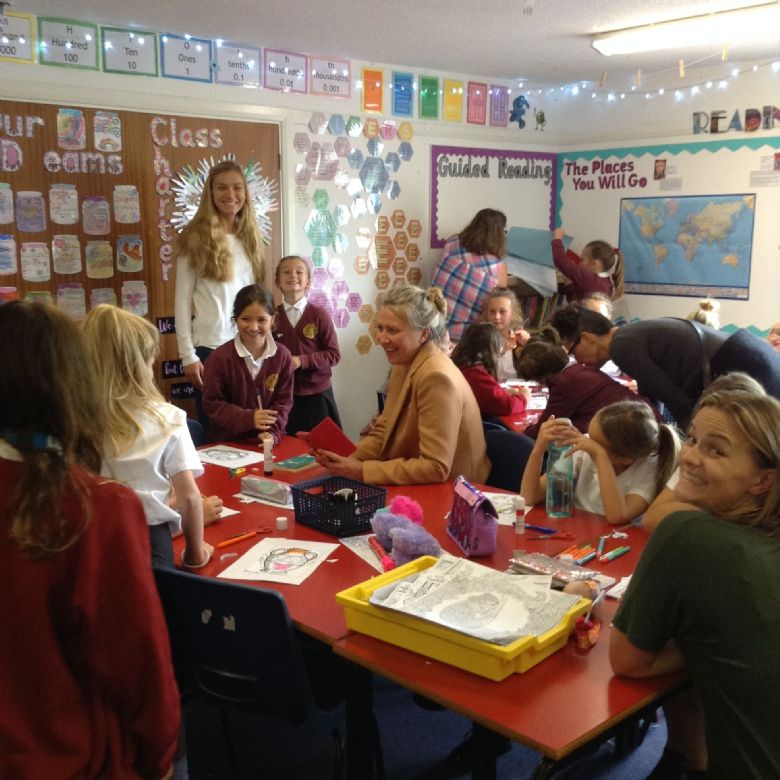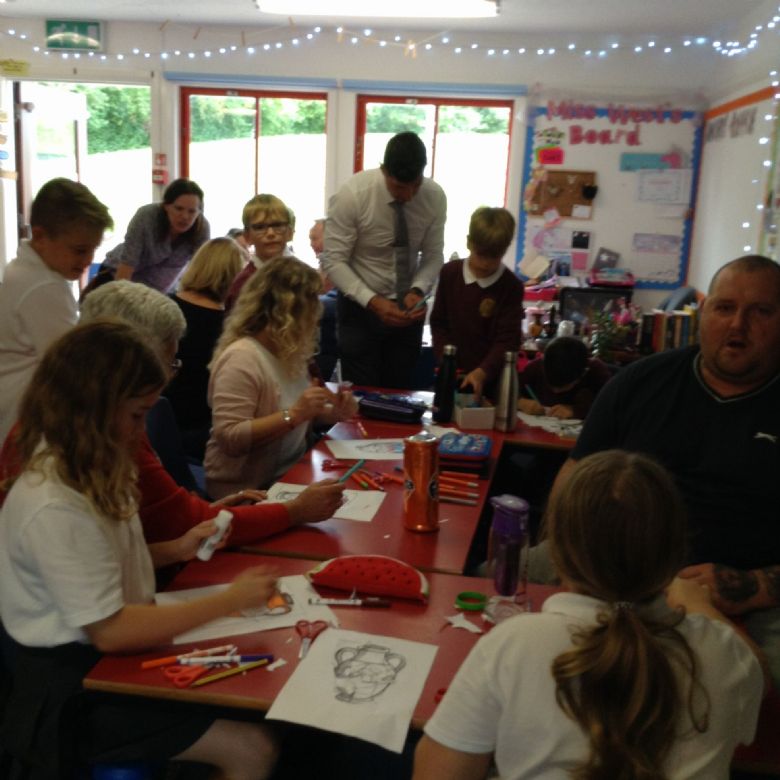 Meet Shelly
In Osprey, we are proud to sponsor a hawksbill turtle. We researched and created a fact file about these turtles and why they are in danger.
Did you know, hawksbill turtles go back to the same beach where they hatched to lay their own eggs?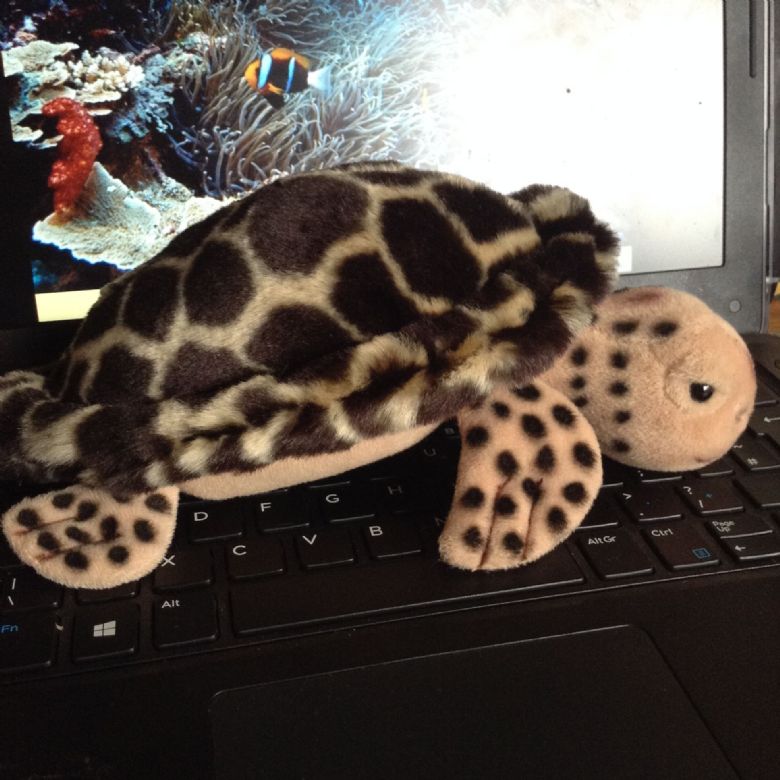 Class Charter
We created our Class Charter, which we will follow throughout the school year, to make our classroom have the best learning environment.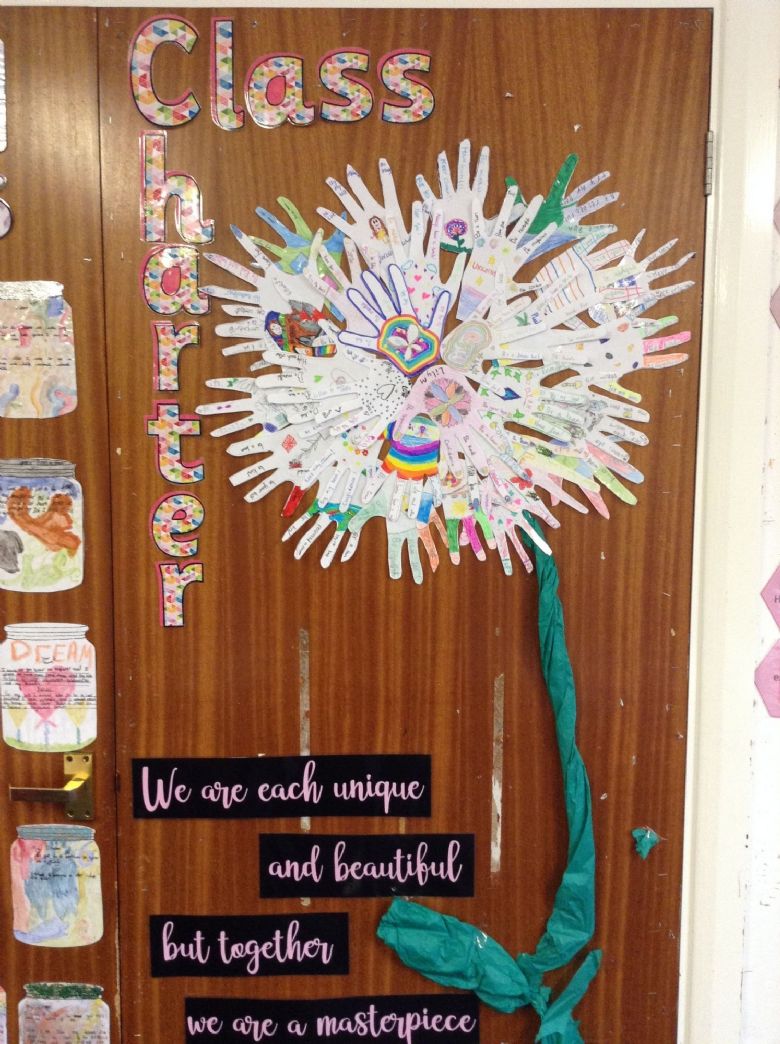 Our Dreams
We created dream jars where we wrote our dreams for the year and the future. We even added glitter to some of them, to add an extra bit of sparkle!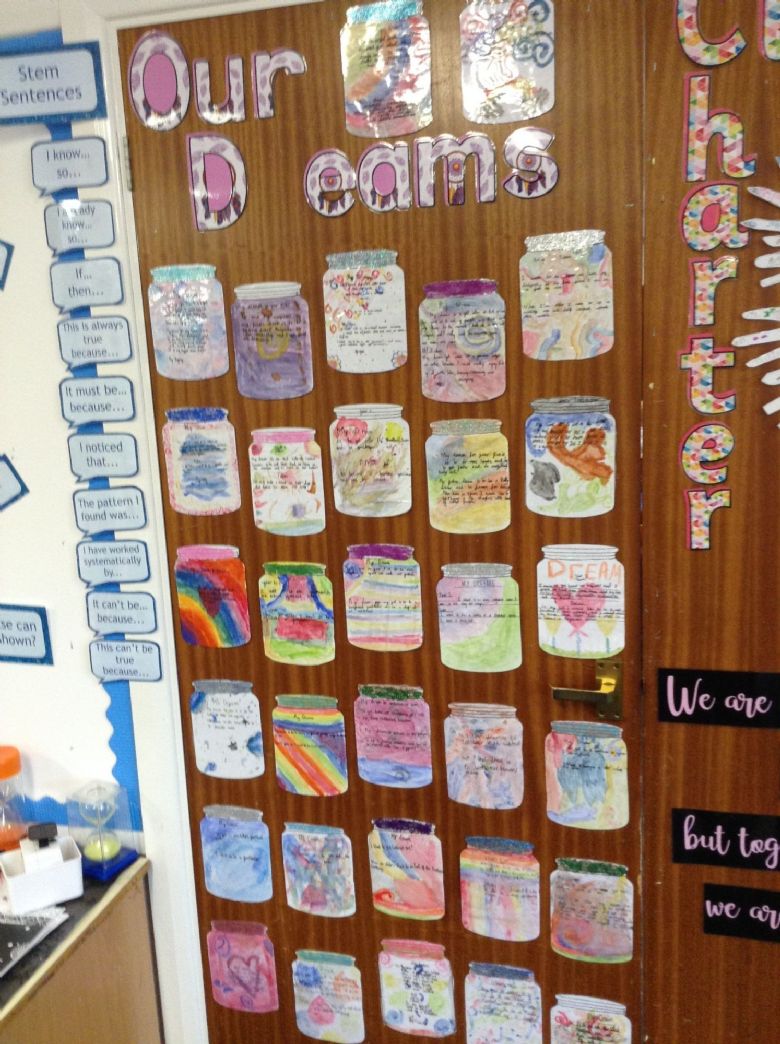 Friendship Recipe
We created a friendship recipe where we designed a poster to explain what ingredients are needed for a good relationship.
Collaboration Challenge
We were set the challenge of trying to make the strongest bridge only using 3 pieces of paper. We had to work together and test the strength of our bridges. One bridge was able to hold a pot of paint!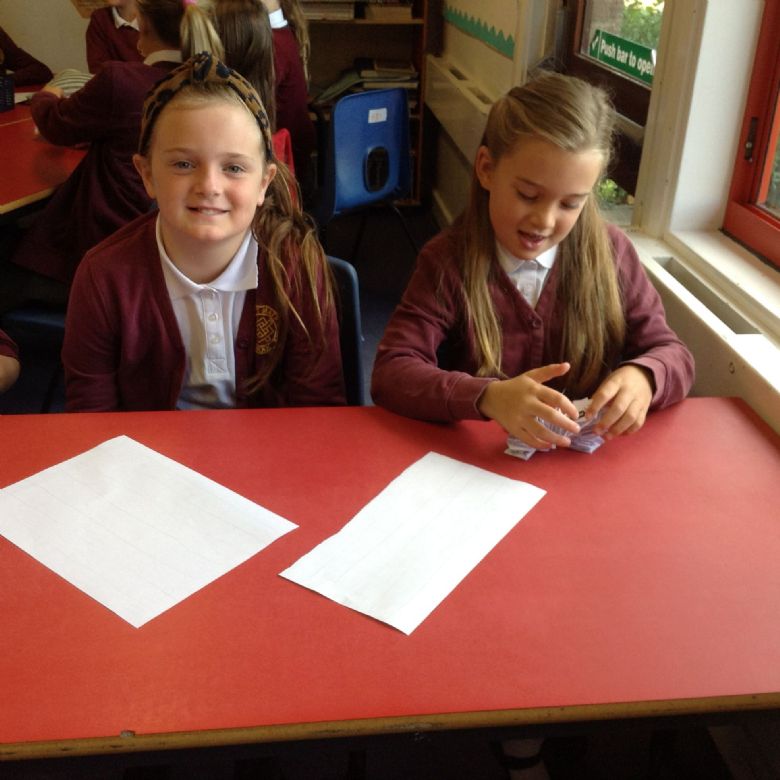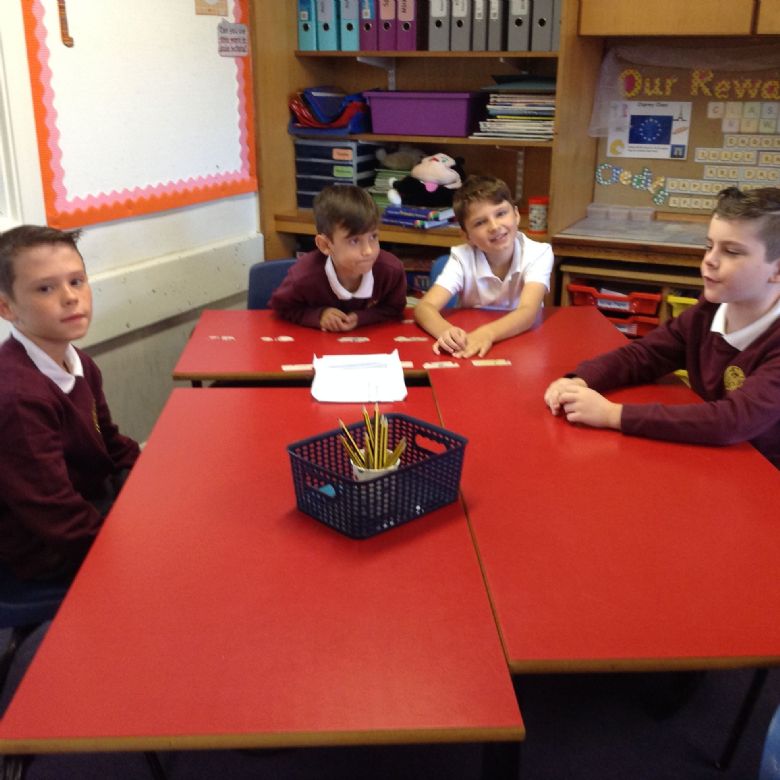 Summer Projects
We shared our Summer Projects that we made over the summer holiday. Everyone put a lot of effort into them and we all had a lovely summer.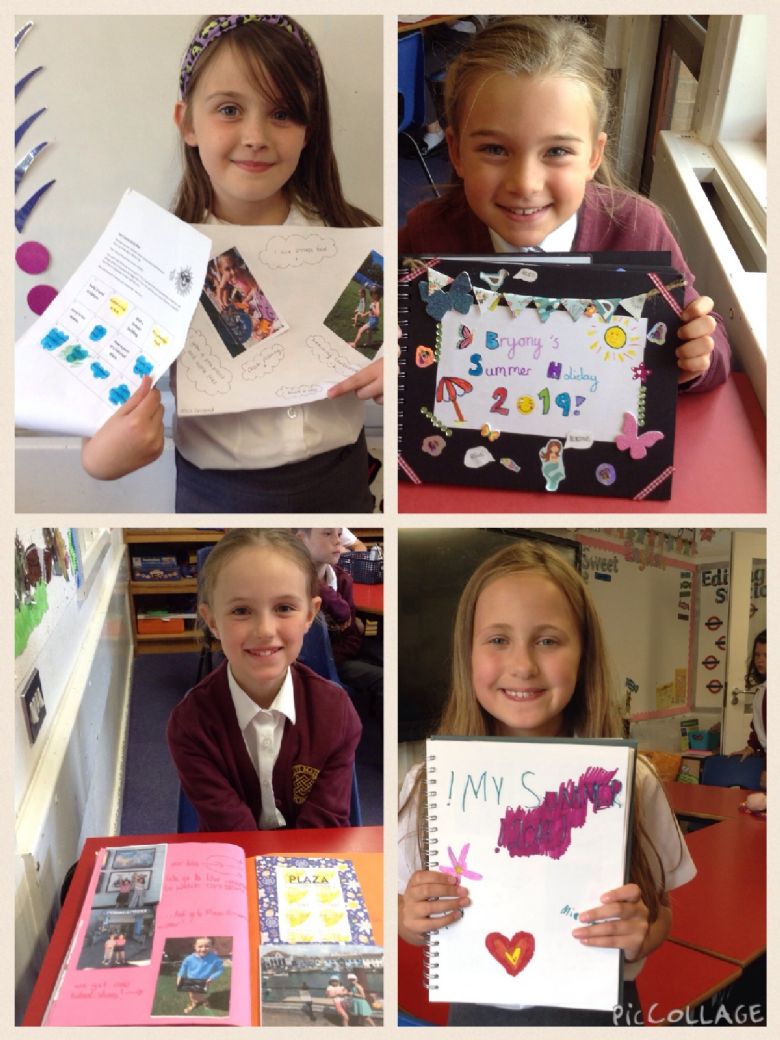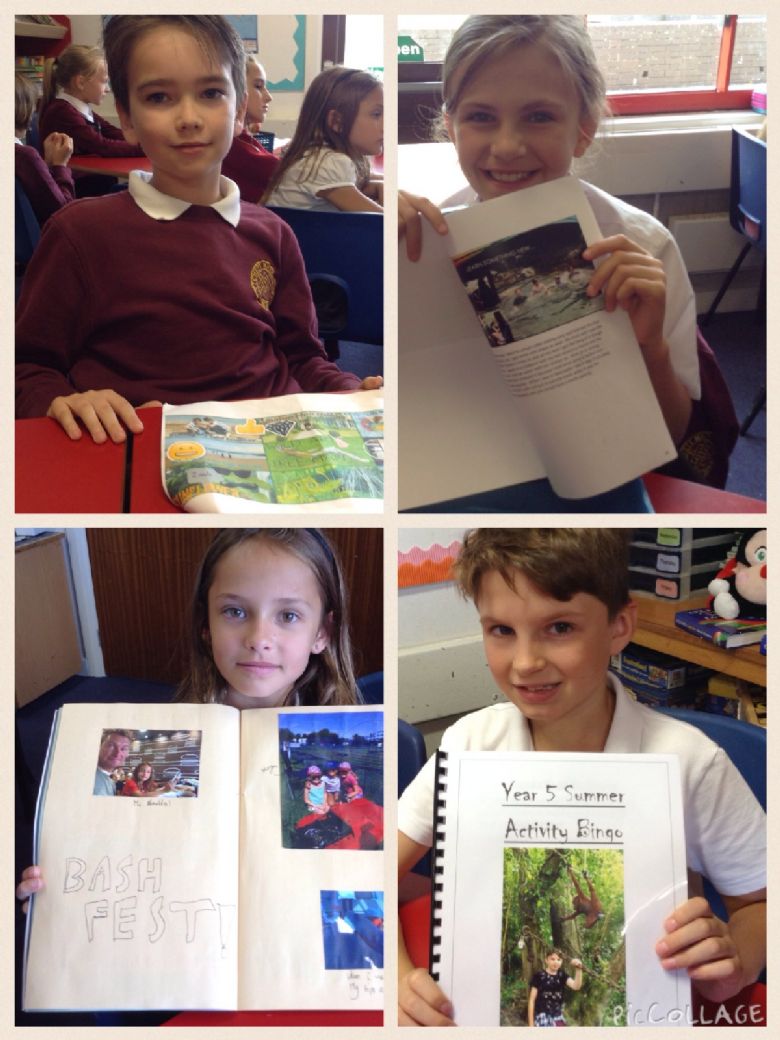 Meet Osprey Class
We would like to introduce the new Osprey class! We have had an amazing first day at school and we cannot wait to see what the year brings.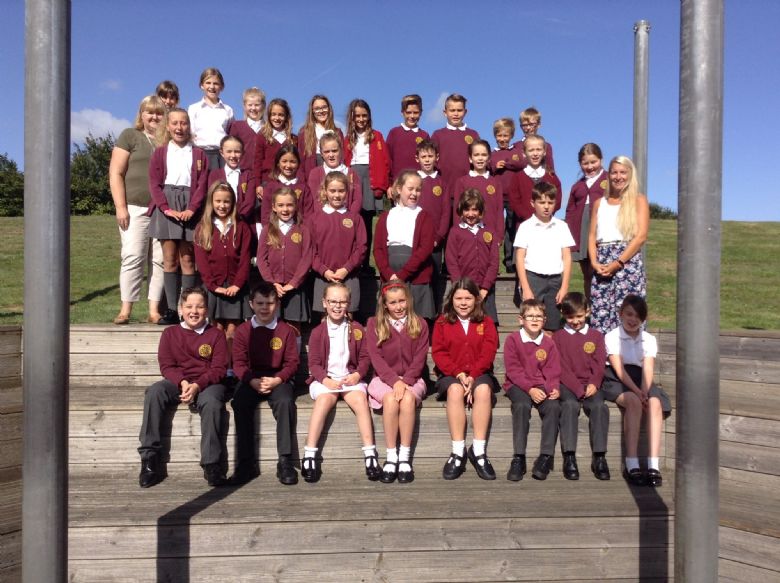 We hope you enjoy Year 5 and learn lots too.
Key Dates
Swimming - starts on the 17th September for 10 weeks-last date 26th November 2019
Greek Drama Day - Wednesday 16th October 2019 (Greek dress required)
Star gazing evening - 21st November 2019 6pm-7pm
Pantomime – Wednesday 18th Dec 2019
Lulworth Cove - June 2020 - date to be confirmed