Kingfisher - YEAR 3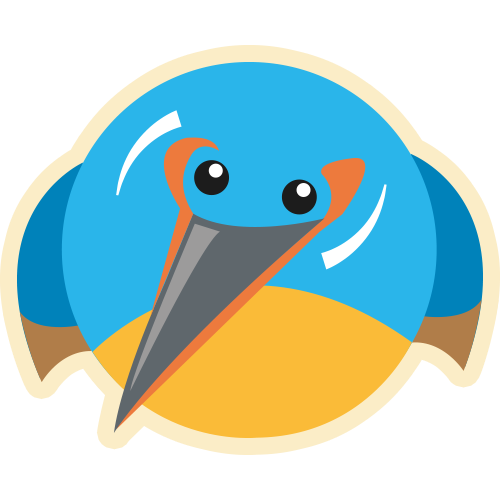 Brilliant Writing
The children worked incredibly hard on their writing this week. As promised here are a couple of examples of their amazing Aborigine stories.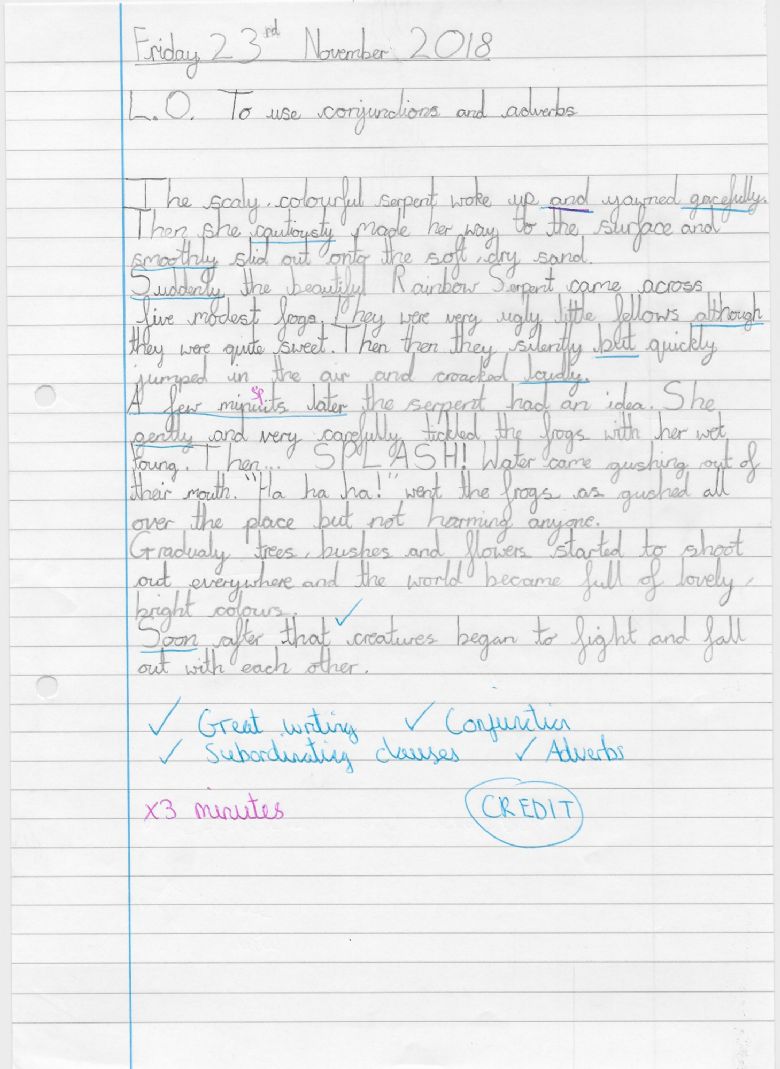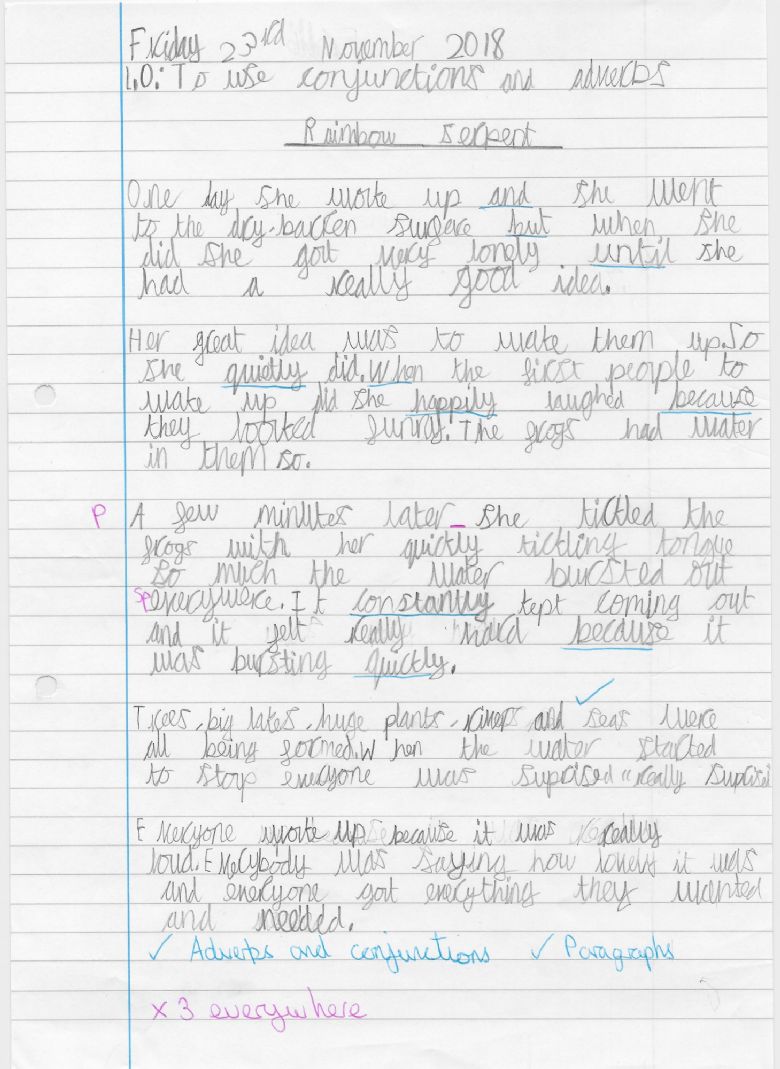 Brilliant Story Plans
The children blew my socks off today with their excellent writing plans. They planned a story based on an Aborigine tale about a serpent that created the world. They used amazing adverbs and lots and lots of conjunctions. I am very proud of them and can't wait to see their writing tomorrow. We will post an example or two for you to enjoy.
Anyone for Cake?
In maths we are learning all about fractions. Mrs Wilke bought in a cake to share with the children. Some children thought they were going to get a whole cake to themselves so they were a little disappointed when she cut it up into thirty-two pieces. However, they still managed to scoff down their slice!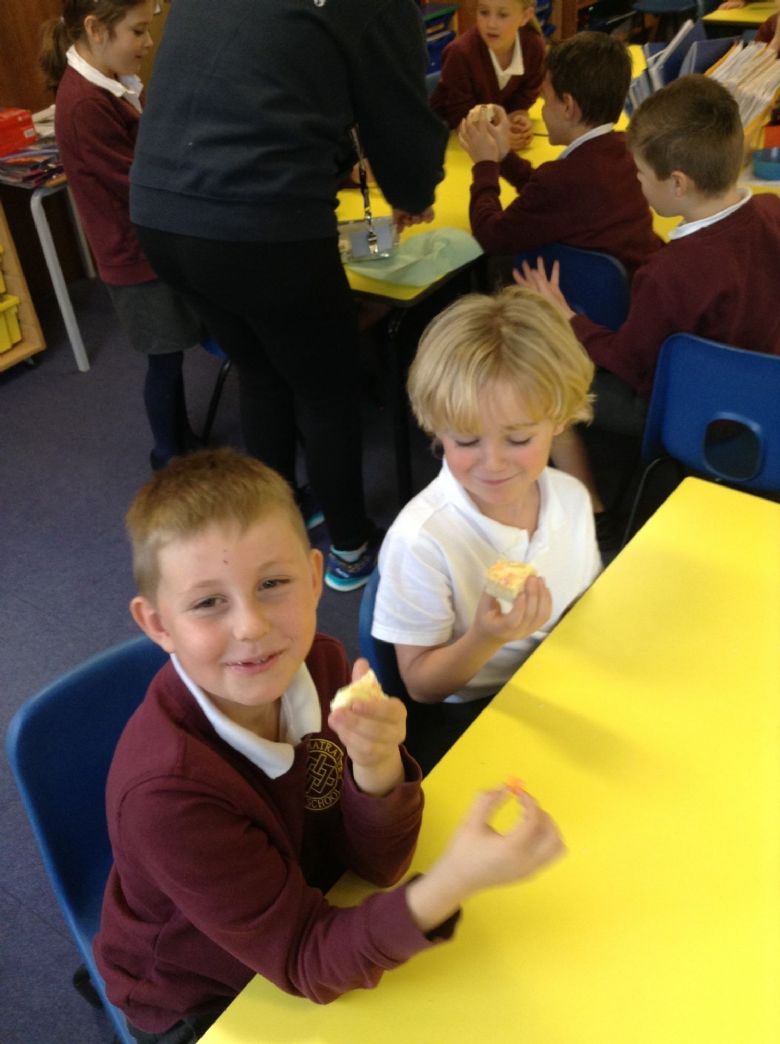 Jolly Hockey Sticks
This half term we are learning hockey. So far the children have learnt how to run, pass and tackle. They are all performing really well and it has been great to see them all improve. Next week we will be playing some competitive matches. We will post a picture of the winning team.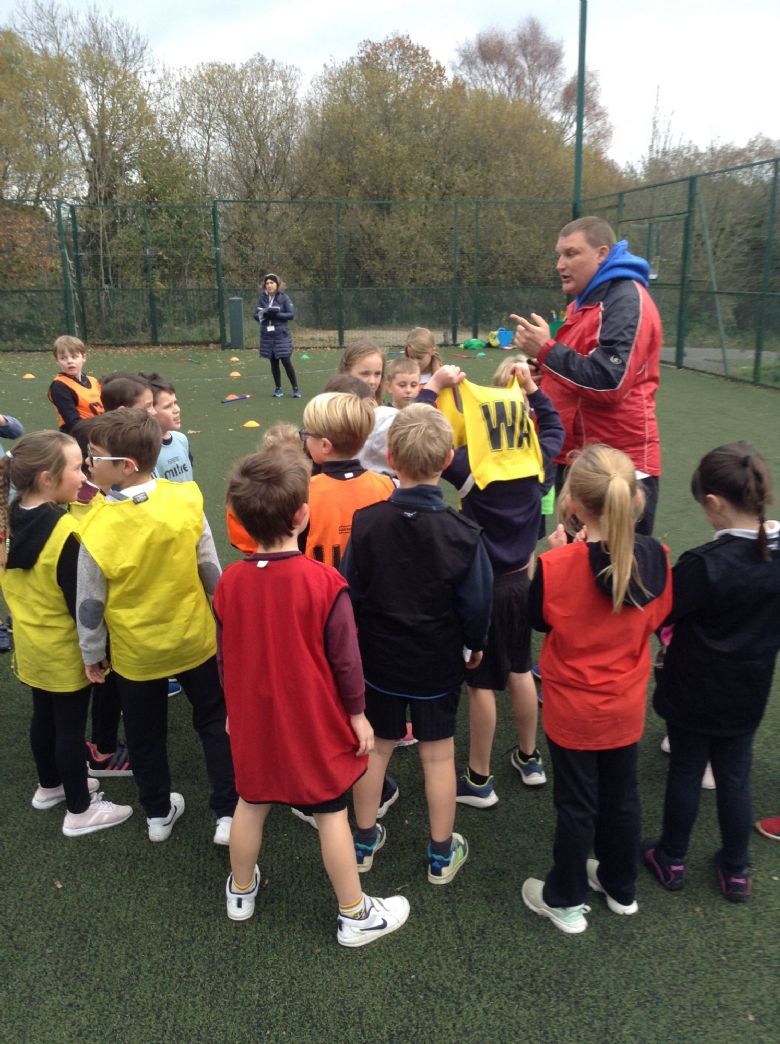 Make No Bones About It
The children have been learning all about how bones help support and protect our bodies. We have also been learning the names of the main bones in the body. The children really enjoyed drawing an outline of a body on the playground and labelling the main bones in our skeleton.
Rugby – don't forget to pass the ball backwards!
We have been having great fun working with Mr Noyce on our weekly rugby lessons. As well as learning how to take the rugby tags, we have also slowly mastered the art of passing backwards. It has been great fun and it has been excellent to watch all the children develop their skills. Congratulations to blue team who won the rugby league this week.

Parents located in Kingfisher
We enjoyed the parents visiting Kingfisher to see some of the work we have done. They helped us design and write a fact file on a country of our choice.