Kestrel​ - YEAR 6
Home Learning will now be posted on these tabs until 26th June 2020--------------------------->
NOTE: From Week Beginning 29th June 2020-
All English Home-learning will be found on the link below. Other subjects will continue to be set on the tabs on the right.
/page/?title=English+Home+Learning&pid=2933
or
(If link not working- To get to the page go to- Homepage- Learning-Curriculum-- Home-learning-English Home-learning- Week Beg....planning)
Welcome to Kestrel 2019 - 2020: it's going to be a fantastic year!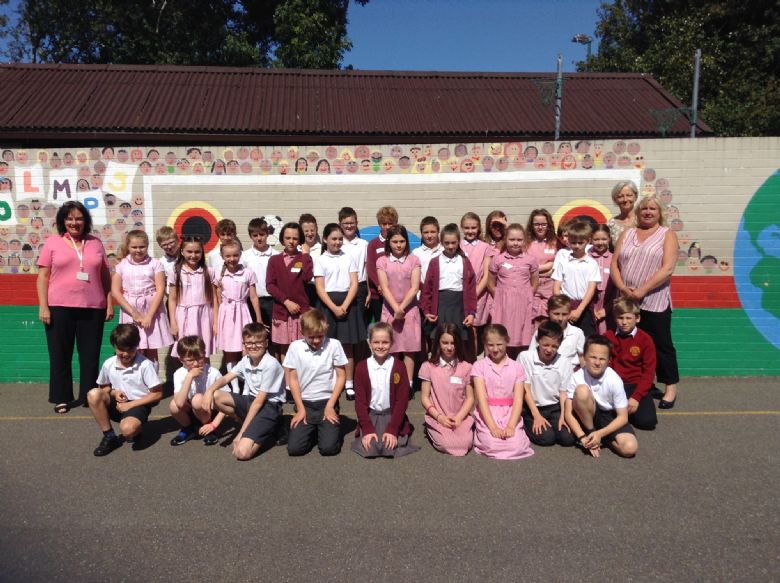 Meet the Team!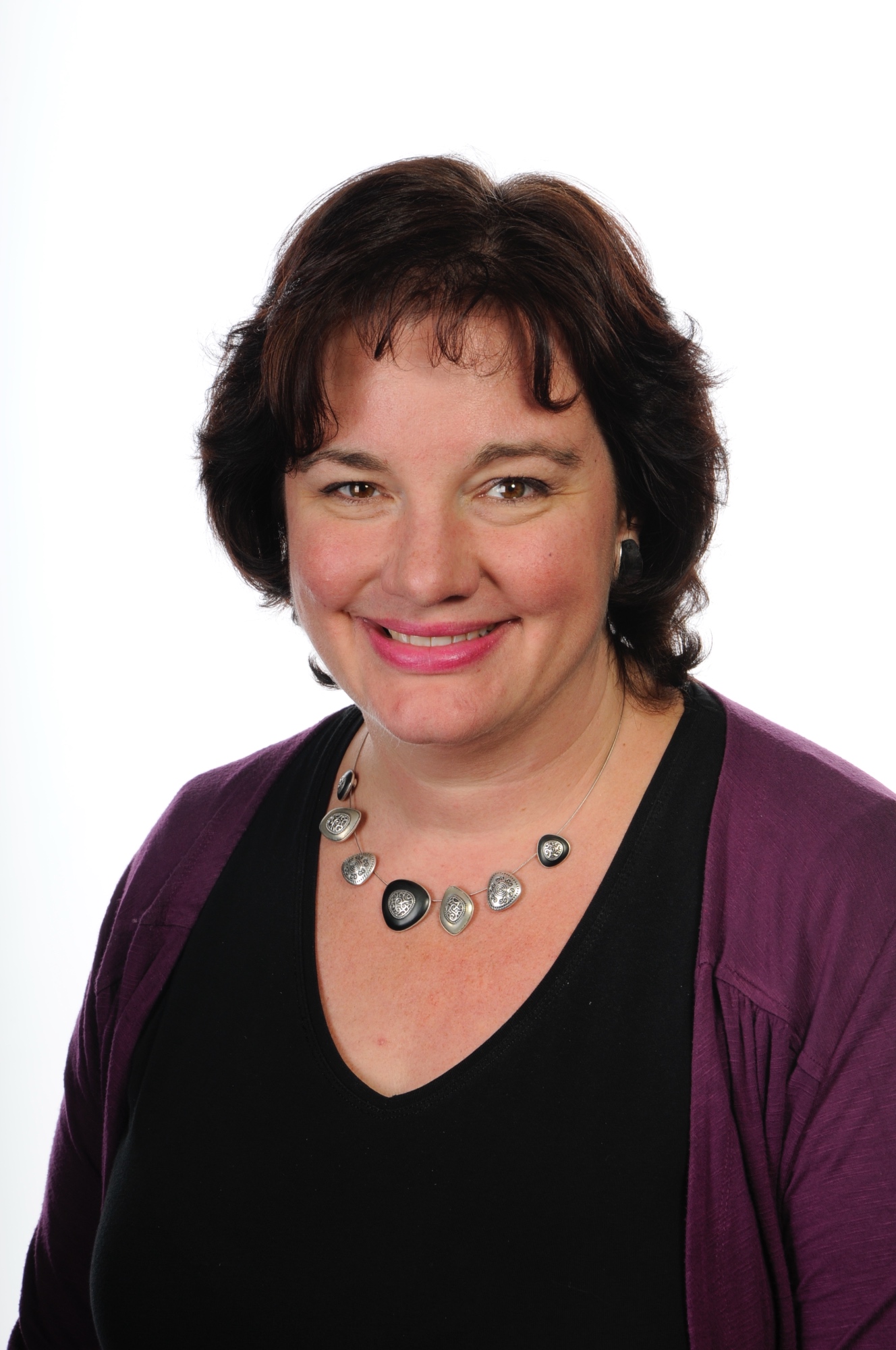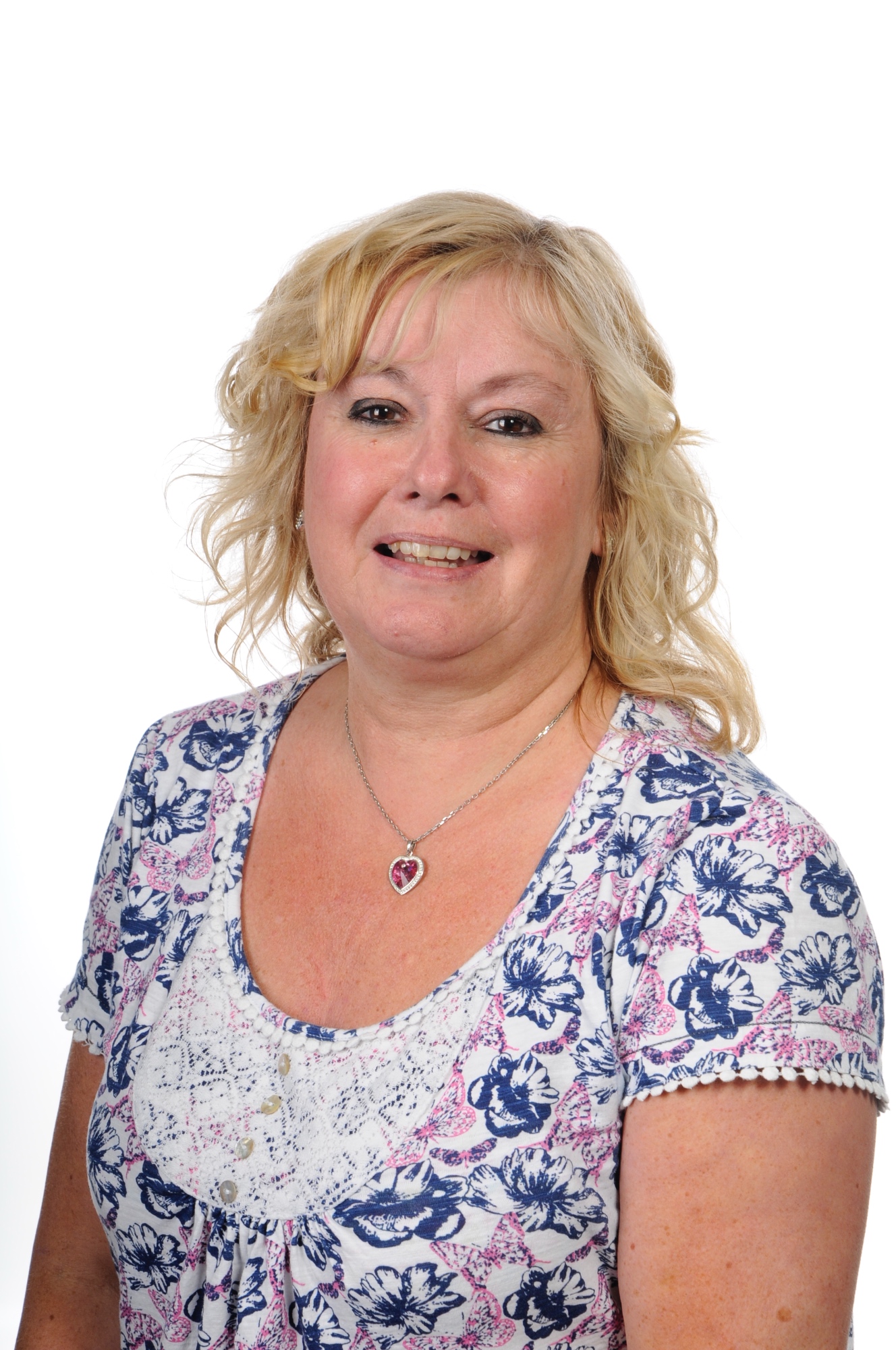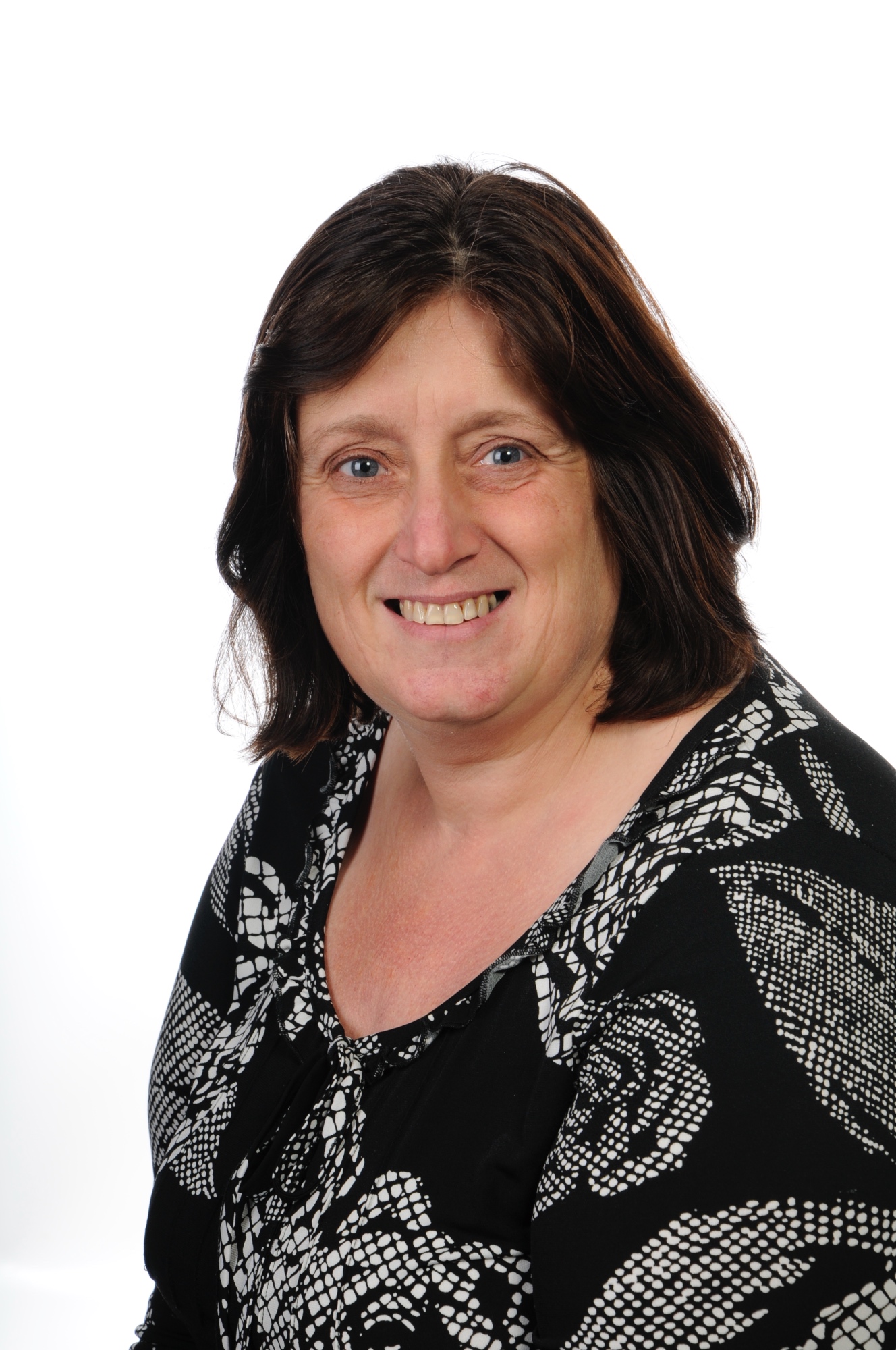 Year 6 Leavers - Jumper Video
Thank you to all of you who participated in the 'Jumper Video'. You can now see it by following the link below:
On behalf of all, can I say a massive thank you to the wonderful parents who organised and put these videos together - what a brilliant way to remember the smiley and happy faces which made up Year 6 this year. :-)
---------------------------------------------------------------------------------
Hi Year 6,
We hope you are all well and you received the messages about sending in your photos of you and your memories of LMPS! We've had a few in but we need lots more to make a great video. You only need to write down on a piece of A4 paper what your favourite memory is of your time at LMPS and have someone take a photo and then email it to us!
We're also hearing about how many of you have had (or will have) a chance to visit your secondary school for a transition assembly. In addition to this, we thought you might like to download the booklet that is at the bottom of this page and work through it with your family to help you make the 'jump' to Year 7. There's some great ideas in there to help you to feel ready and relaxed about September!
Take care and let us know how you get on!
The Year 6 Team
---------------------------------------------------------------------------------
21st June 2020
Hey there! I've received some more outstanding work on the giraffe unit and have included brilliant sports commentaries on the gold medal event of high-diving. There's also some excellent reading comprehension work and a super science experiment! Keep it up, Kestrels! I love hearing from you - have a great week!
First check out this great video of a Kestrel doing a 'live' commentary on giraffe high diving! Outstanding work!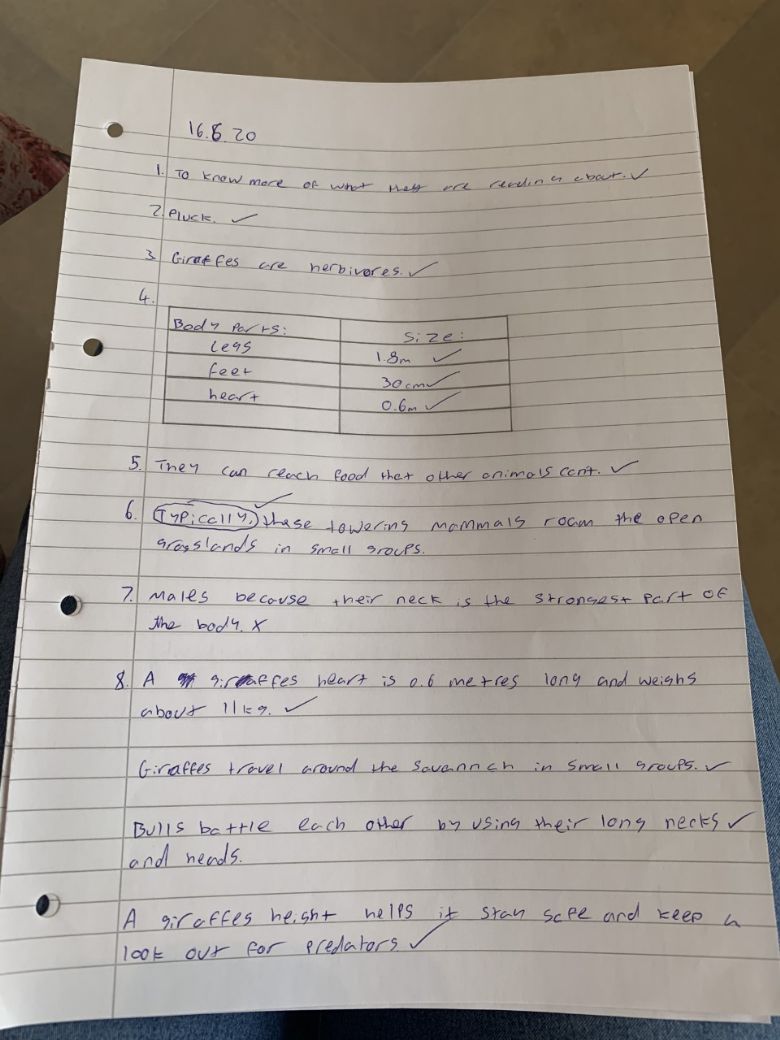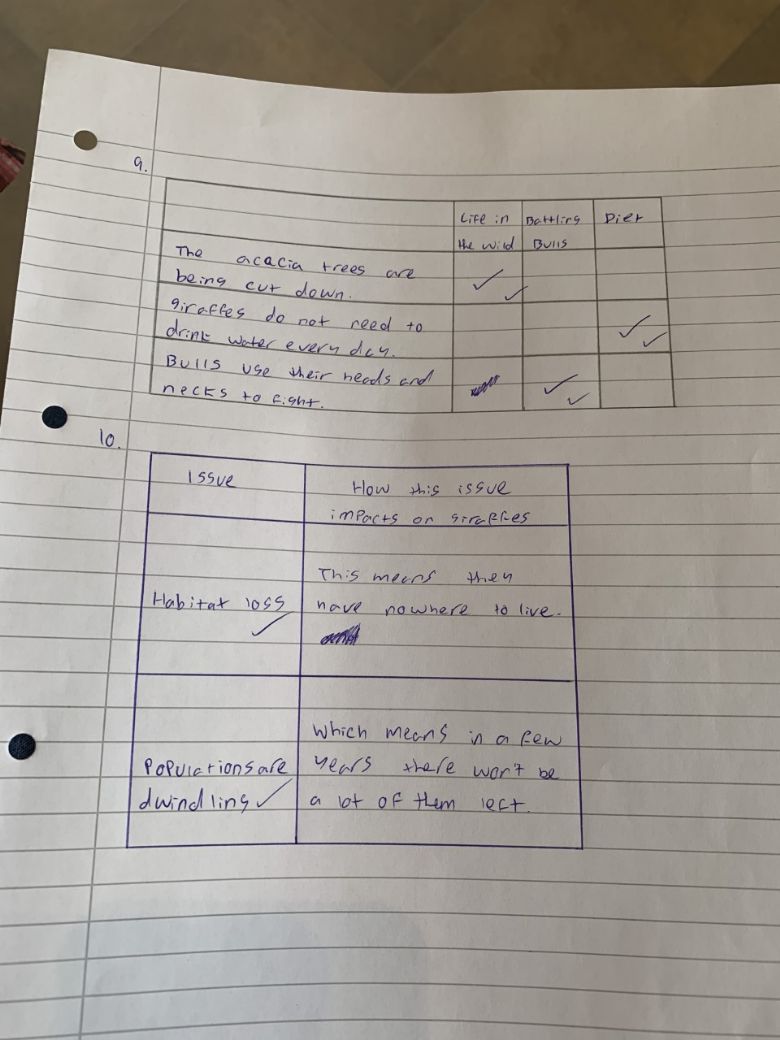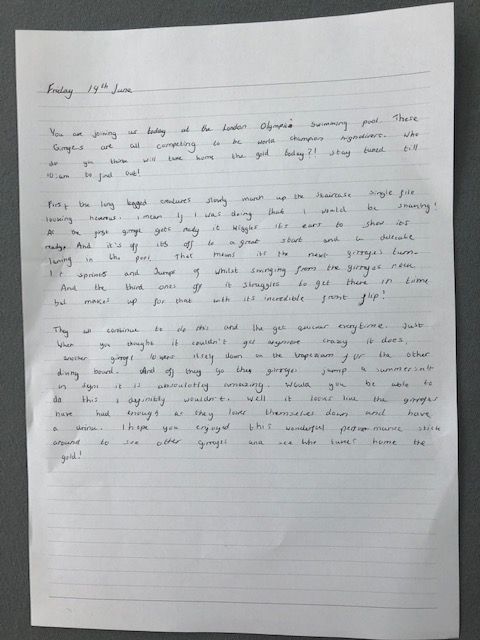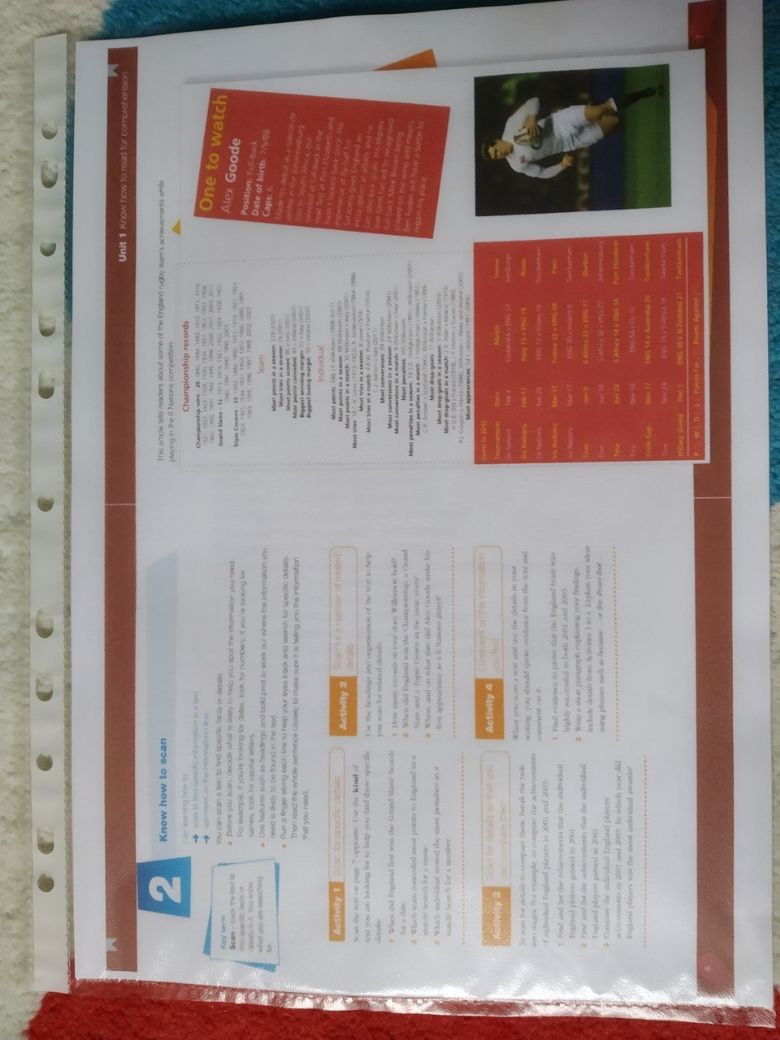 LO: To learn how to scan.
Activity 1:
England first won a grand slam in the year 1913.
Ireland conceded most points to England in a match.
The most penalties scored in a match is 7.
Activity 2:
In total, Wilkinson holds 12 individual records.
They won all 3 championships in the years 1913, 1914, 1921, 1923, 1924, 1957, 1980, 1991, 1992, 1995 and 2003.
According to the text, Alex Goode never played in the 6 Nations, as he made his debut after the 6 nations tournament had finished.
Activity 3:
The individual achievements gained by the England rugby team in 2001 are:
Most points in a season - 89 (Wilkinson)
Most points in a match – 35 (Wilkinson)
Most conversions in a season – 24 (Wilkinson)
Most conversions in a match – 9 (Wilkinson)
Most penalties in a season – 18 (Wilkinson)
The individual achievements gained by the England rugby team in 2003 are:
Most drop-goals in a season – 5 (Wilkinson)
Most drop goals in a match – 2 (Wilkinson)
It is clear that 2001 was a far more successful year for the team than 2003 was as in 2001 they gained 5 individual achievements rather than 2 in 2003. However, both years were relatively successful for Wilkinson as all the individual achievements earned in those years were his.
Activity 4:
The England team were highly successful in 2001 and 2003 because in 2001 they earned a championship win and in 2003, they won a championship win, a grand slam and a triple crown. Also, in 2001 and 2003 combined, they won 7 individual records which were all earned by Wilkinson.
From this article, I learned that the England rugby team ae highly successful as they have had 26 championship wins, 12 grand slams and 22 triple crowns. They go back a long time in history, as they won their first championship in 1883 and they have had several highly successful players come along and earn multiple individual records, including Wilkinson.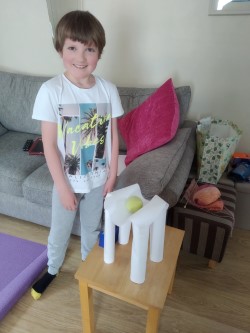 14th June 2020
Hello! I've had some fantastic work in from the high diving giraffe unit. If you haven't watched the film - do check it out on Literacy Shed. There's excellent instructions on to teach giraffes to high dive, vocabulary work and of course - lots of giraffes! Who knew Kestrels could be so talented with drawing such long-legged and long-necked creatures! One family even had a giraffe drawing competition -and although I've taken out the names, the best one was done by the Kestrel! Have a great week and keep up the good work!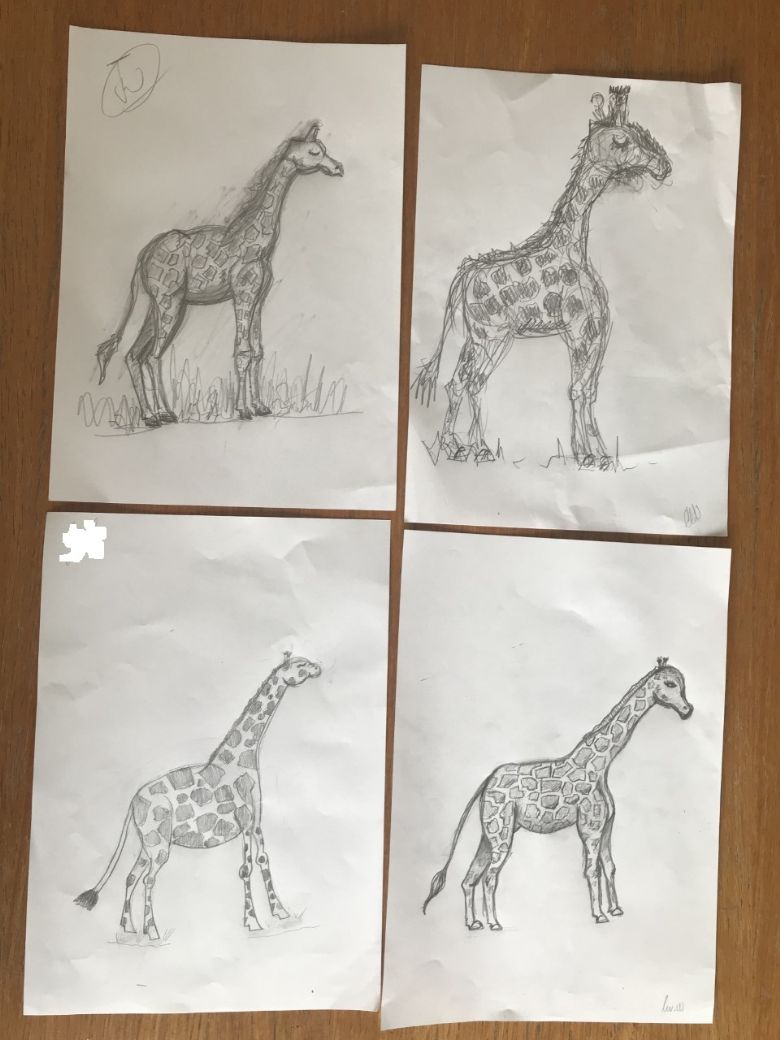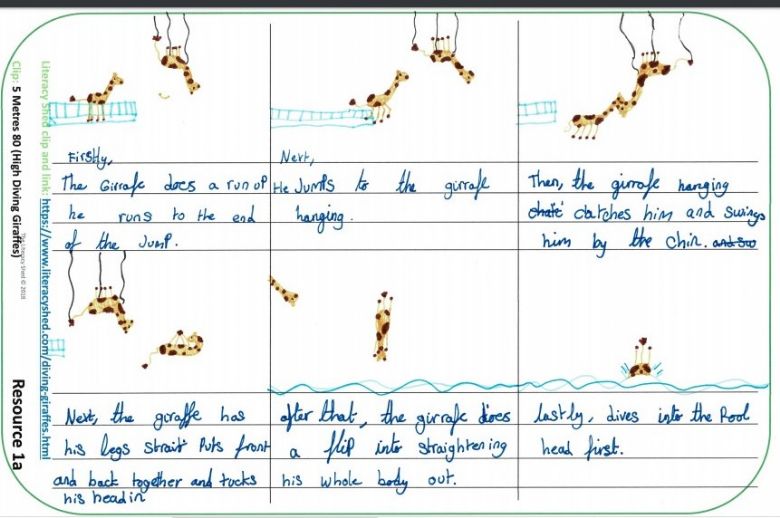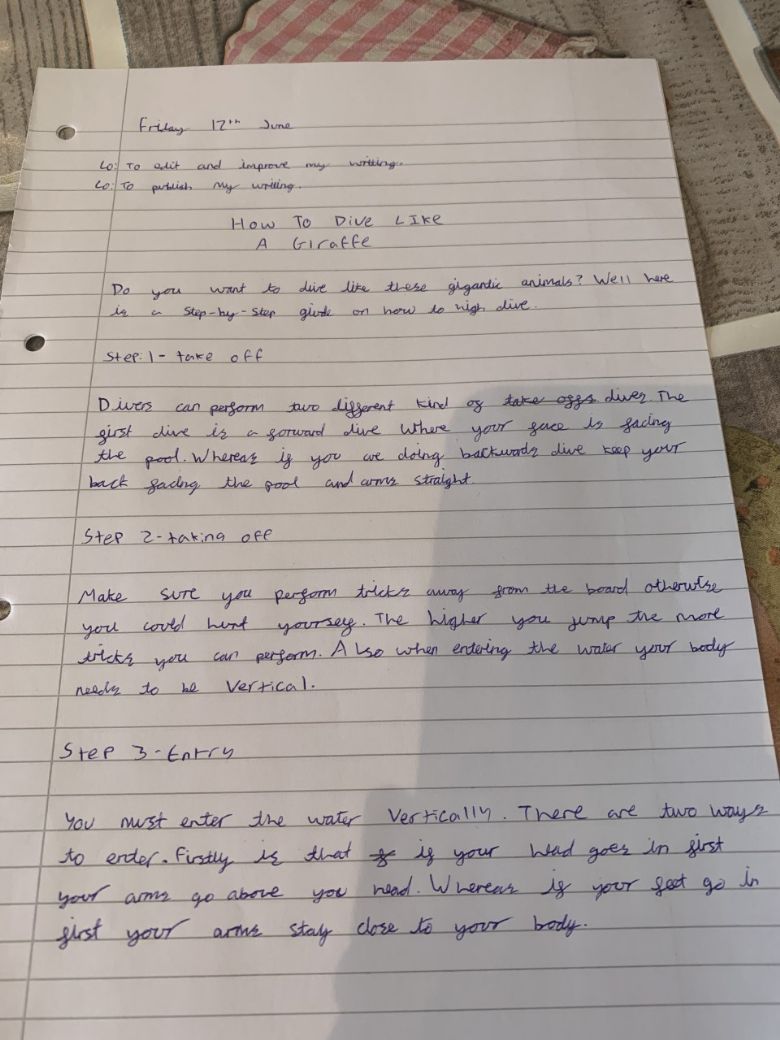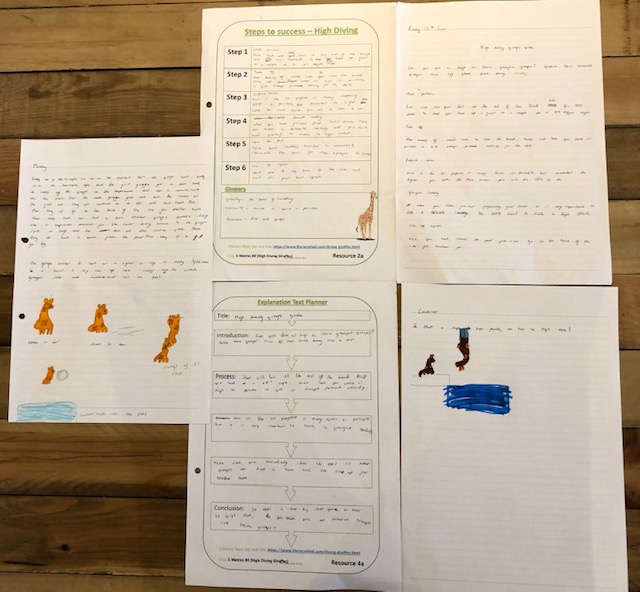 7th June 2020
Hey Kestrel! It was great to hear from some of you last week! I've received some work and photos which I'll put on below but I also wanted to say that I know that some of you are finding things difficult. We are using some of the resources on the link below in school to talk about our feelings and worries and to help us to come up with strategies to stay positive. Young Minds is a great charity helping kids with their mental health - I encourage you to look at the resources for 'schools' (also suitable to families) and then explore some of the other pages. Hang in there, we will get through this! Please keep sending me messages and examples of work - your emails help me to stay positive and hopeful and improve my mental health!
https://youngminds.org.uk/resources/school-resources/
One way to stay positive is to stay active and one Kestrel has been doing the PE challenges: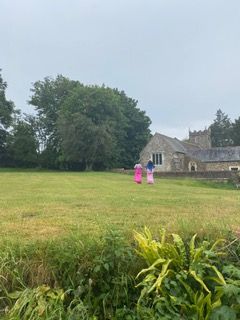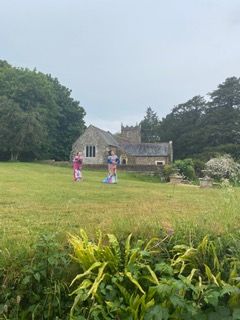 Another way to stay positive is to get involved with a campaign or to take action about an issue you care about (like climate change, fighting racism etc). One Kestrel has been speaking to Dorset Council about home recycling and set up a new system in her home. Well done!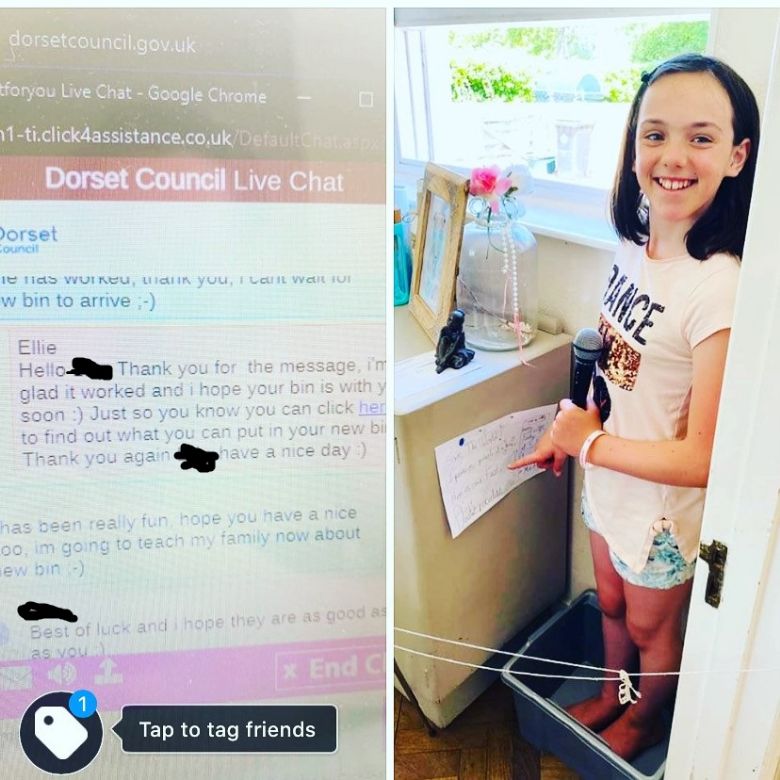 And of course another way to stay positive is to read! One Kestrel has chosen a new book this half term and is completing some excellent work. Since we don't have a class book set on the home learning pages - why don't you choose a new book to read and then send me your thoughts? I'd love to know what you are reading and why!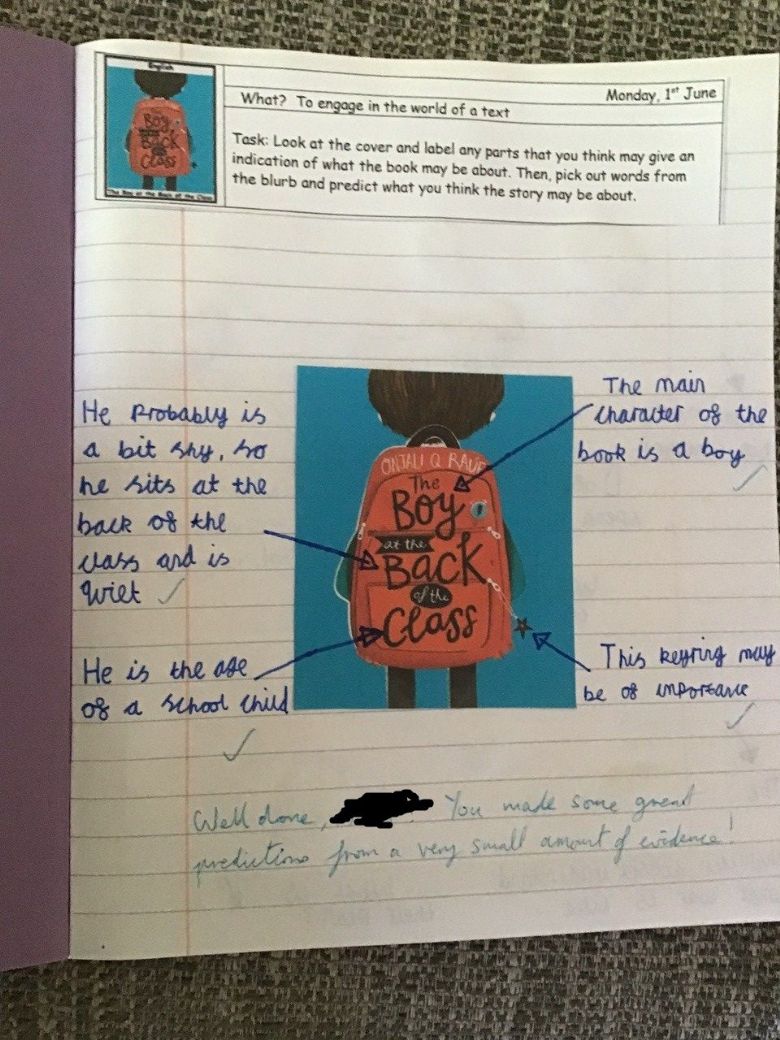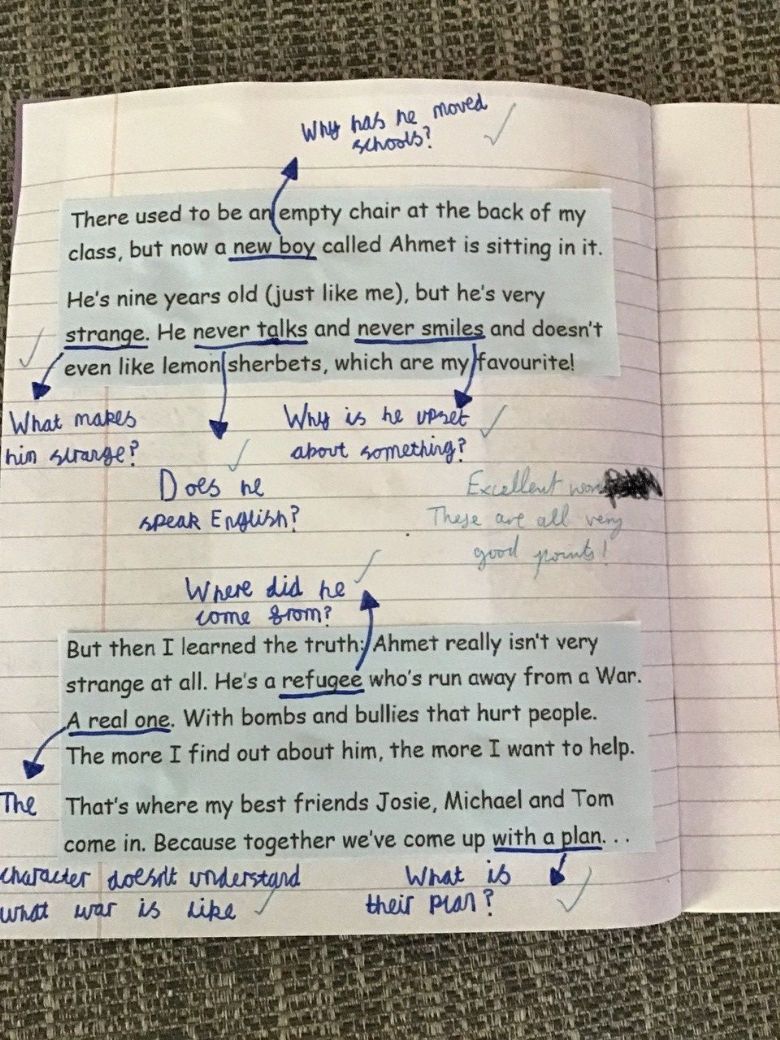 ______________________________________________________________________________________
Hello Kestrel,
Welcome back...I hope you have had a lovely break over half term and enjoyed the beautiful sunny weather.
Home learning will now be set in the side tabs: English, Maths and Foundation Home Learning. You may also notice that all the work is set for the whole week on a Monday. This will let you see what work you'll have all week, so you can plan your time.
I would still love to see all the fabulous work you are doing so make sure you get an adult to email it to me at kestrel@lmpsdorset.co.uk . I will try and email back as soon as possible and then you might see your work below in our class gallery.
Mrs Hancock
23rd May 2020
Happy half term, Kestrels! I hope you have a lovely break - and please feel free to send me photos of what you are up to and I will post on this page. I received some brilliant examples of weather myths last week and also some lovely art work. Enjoy: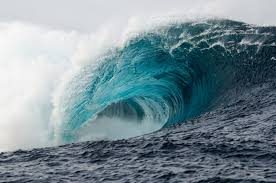 HOW THE TSUNAMI WAS CREATED
The ocean was a dazzling place; Poseidon, god of the sea, had made it so his people could have fun. However, a few hundred years later, Poseidon was getting tired. He was constantly travelling over his domain making sure nobody was abusing the sea creatures therefore he decided to take a nap for a few hundred years. As he was sure nobody would dare ruin the ocean (because they wouldn't want to endure his wrath), Poseidon travelled back to his castle to take his rest.
Even though Poseidon was asleep, his people still carried on in the way they always had in recent years, respecting the water and the creatures that lived there. However, one day, a group of travellers from the far lands came to visit the sea. With them, they bought a new type of material called plastic. Now, plastic was a good material for building toys and keeping food from going off yet it also polluted Poseidon's vast, powerful ocean and killed his army of the sea.
Soon, the whole country was taken up in the craze for plastic and the state of the water got worse and worse causing havoc for the sea animals who were trembling at the sight of the terrifying, towers of Tupperware. Unfortunately, the Leatherback turtles tried to eat this vicious, monstrous threat and became extinct due to suffocation. One of the worst inventions created using plastic was the fishing net, as deadly as a scorpion's venom. Fishermen thought it was highly efficient piece of equipment and they used it to haul lots of fish but it kept causing dolphins and whales to get tangled and choke. Meanwhile, Poseidon slept on oblivious to the wreck his ocean was becoming.
One day, 500 years after Poseidon had fallen asleep, he was suddenly woken up by a strange sound coming from beside his cave - deep under the surfaces of the pacific. He wondered what it was and decided to investigate what was going on. Once he had put on his godly robes, he swept around to follow the distressing screech. When he found out the source of the disturbance, he was lost for words. It was a scared, panicking dolphin thrashing around in some type of strange net. "What is going on?" he shrieked. "Look at my once exquisite ocean!" After saving the dolphin, he went around interrogating other sea creatures to find out what had happened. "Plastic is disgusting!" he thundered so loudly that the penguins in Antarctica heard it. Next, he flew (like a racing stallion) back to his cave crying silent tears of fury, about all of the dead fish, turtles, sharks and walruses. He swore he would get revenge.
Finally, after a year and a day of searching, Poseidon found the perfect weapon to holster his revenge against the people who had infested his kingdom with plastic. Holding his weapon, (a majestic, golden trident) Poseidon swam to his least favourite cave – that was going to be destroyed. Taking a mighty swipe, he hit the trident into the ground so hard, he caused huge, petrifying waves to come to his aid, cleansing his sea of plastic and throwing it all at the travellers who had bought the horrible material. They were infested by plastic for the rest of their days. It washed over them and stuck to their brightly coloured garments, choking them to death. All the while, the sea creatures danced for joy around Poseidon.
So that was how tsunamis came to be.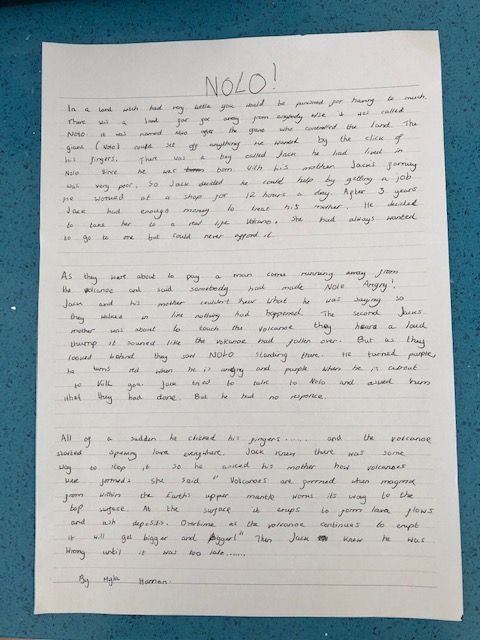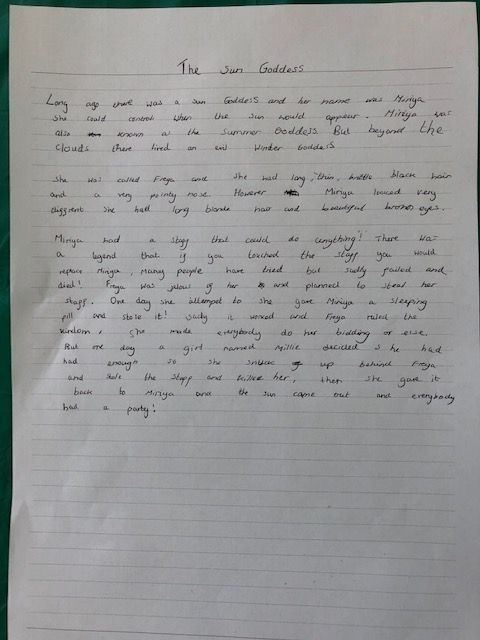 The Revenge of Poseidon
Once long ago, before the world was crowded with cities and cars, the Kogo tribe lived on the Midway Islands in the middle of the Pacific Ocean. The islands looked like paradise, tranquil crystal blue waters surrounded the remote islands. The Kogo people lived a quiet and peaceful life, spending their days fishing, hunting and harvesting. They worshipped the God of the Sea, Poseidon. By keeping Poseidon happy, he helped them by giving them fresh fish, clean water and protecting their islands from invaders.
One day Kishqui, one of the tribes elders, had a vision of the fish no longer swimming in their seas. This worried him greatly so he ordered all of the fisherman to catch fish day and night to be stored so the people would never go hungry.
This infuriated Poseidon because they were over fishing and taking more than they needed. He spoke to the elders several times and gave them warnings – that they must stop over fishing and being selfish. He would look after them as long as they did as he wanted. But they ignored him and kept going. Kishqui told Poseidon "We do not need your help any more, we can survive without you- you are not protecting us but trying to starve us".
Poseidon was filled with fury and anger with the betrayal. He wanted to teach the Kogo tribe a lesson. So he slammed his trident down so hard the force went through the ocean into the bedrock. The force spilt the Earth, causing a humungous wave that wiped the Kogo tribe from history.
From that day nobody in the Pacific Ocean betrayed Poseidon and feared his power and anger. They knew that he had the power to wipe out islands with his tsunamis.

16th May 2020
It is sooooo good to hear from soooo many of you! Thank you for sending me examples of your brilliant work - it was great to hear that many of you enjoyed haikus because they are short and don't require punctuation! Nevertheless - there are some beautiful examples below as well super reports on the atomic bombs and the story of 1000 cranes. Remember there's no deadline so if you only just finish an assignment (eg. Top Tips for Lockdown) and want to send it - go ahead. Plus it's great to see what else you have been up to. I've included an amazing bit of engineering that one of you built - plus a written explanation. Keep it up, Kestrels!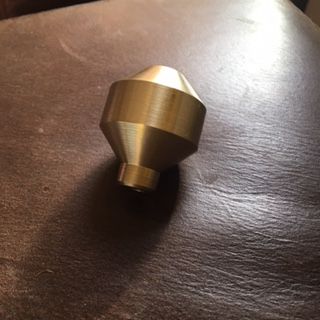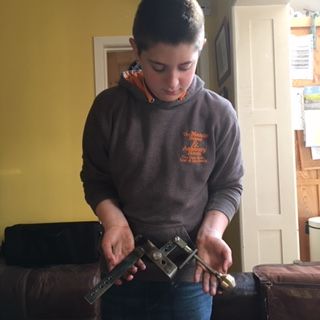 The piece of engineering that I made was a tool to make the boat stop. When you pull the brass knob, the boat will stop but that only works when its in the water. It is made mostly of stainless steel (the tool not the boat - the boat is made of wood). The maths was really complicated and I helped dad (the expert!).
Haikus: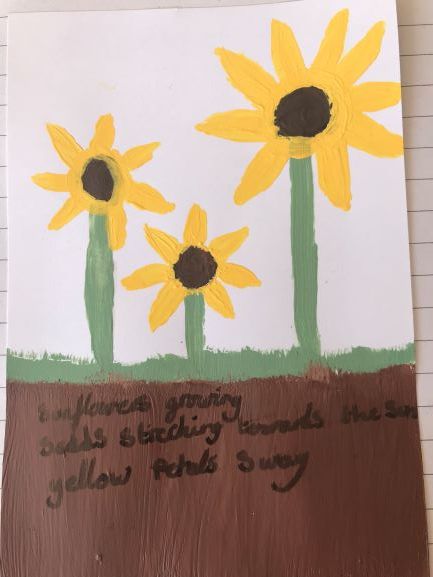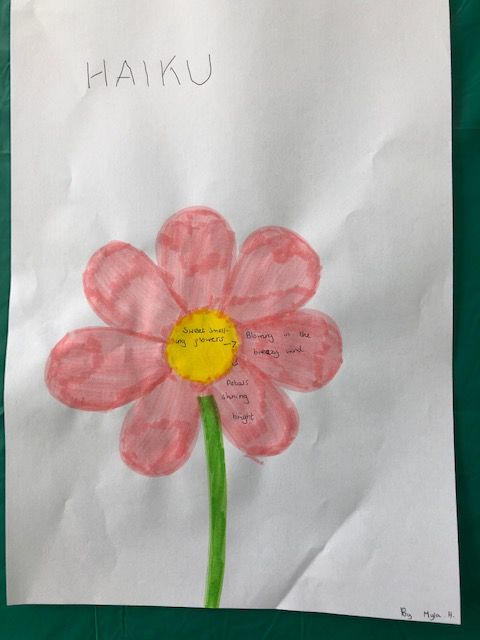 DRAGON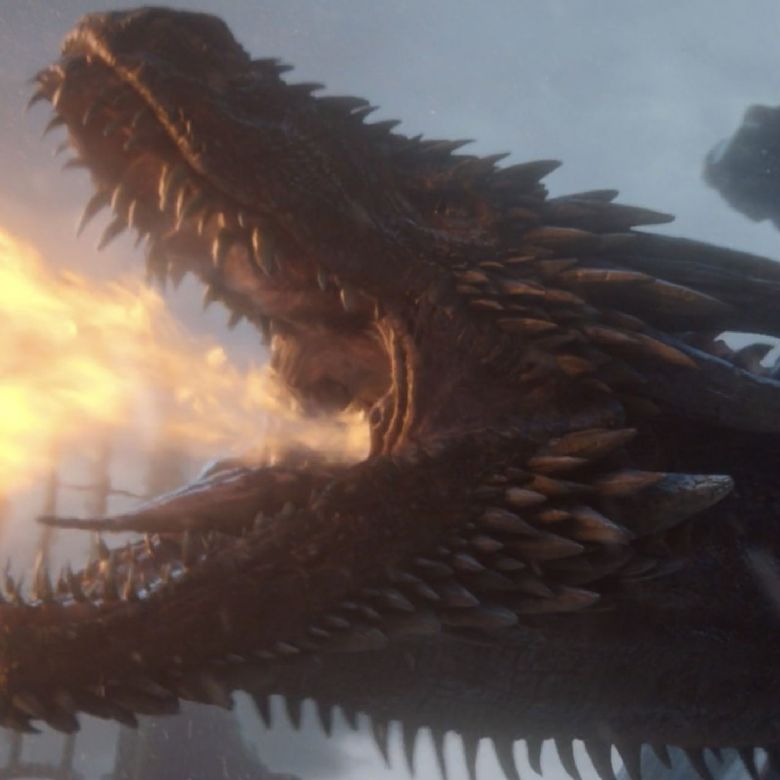 The fire monster
Is watching over us now
With thunderous roar

SUMMER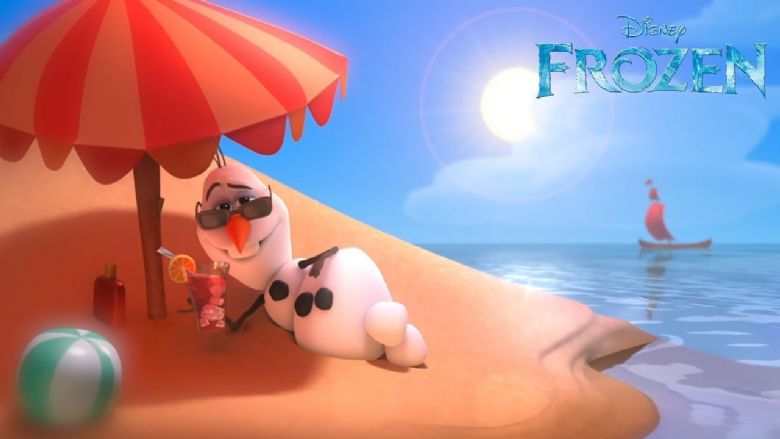 Beautiful season
It is coming to an end
So disappointing
VOLCANO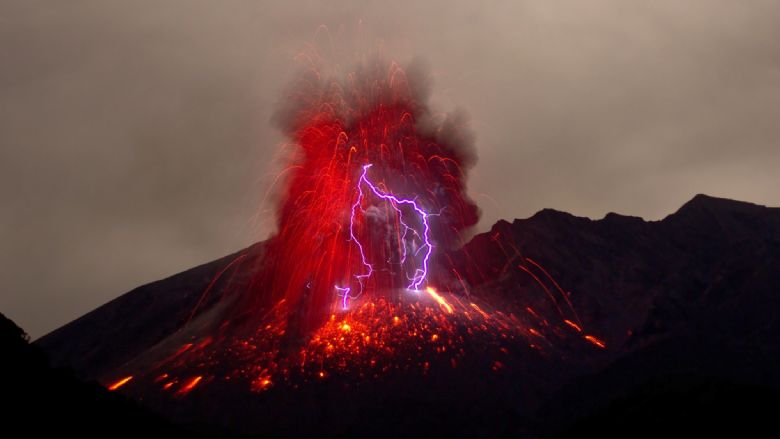 Erupting fire
Exploding, causing chaos
Utter destruction
Origami: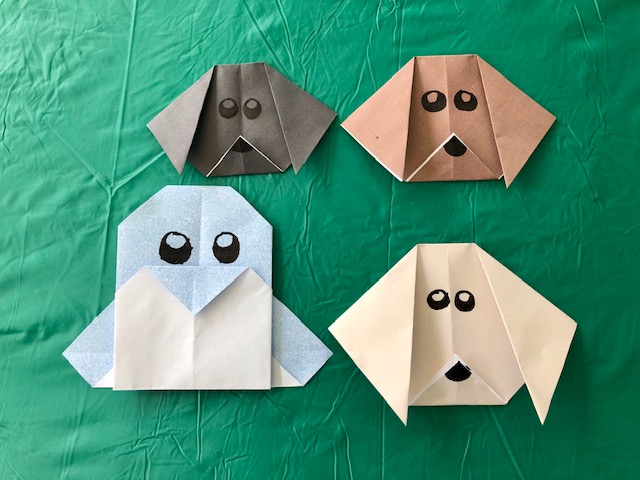 Reports:
Sadako Susaki
Sadako's birthday was on January 7th, 1943 but unfortunately on August 6th, 1945 a bomb hit Hiroshima in Japan. Sadako was at home when a terrible explosion occurred about 1.6 kilometres (0.99 miles) away from the ground. She was blown out of the window and her mother ran to find her assuming she was dead but her two-year-old was found alive!
As years went past, she lived a normal life, and she was a good student and a great athlete. In November 1954 she developed swelling on her neck and behind her ears. Months went by and in January 1955 purple spots formed on her legs. In February 1955 Sadako was diagnosed with leukaemia (atom bomb disease) and was immediately hospitalized.
While in hospital her friend Chizuko told her something that gave her hope. She said that is if she folded 1000 paper cranes her wish to be well again would be granted. So, she started folding one after another….
Sadly, she only managed to fold 644 cranes, she died on the morning of October 25th, 1955 when she was only 12 years old. She was only in sixth grade.
Her quote on her grave spoke:
"I will write peace on your wings and you will fly all over the world"
Shortly after a statue was made of her holding 1000 paper cranes. Her friend completed the rest of the paper cranes she had started and buried them with her body.
That is the story of Sadako Susaki.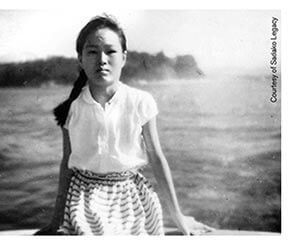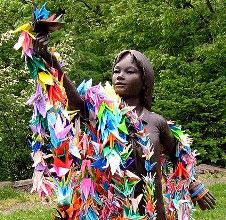 THE BOMBING OF HIROSHIMA
WHAT IS A NUCLEAR BOMB?
A nuclear bomb is a devastating weapon that can kill thousands of people and destroy whole cities by releasing a colossal amount energy channelled into a nuclear explosion. It was developed in the second world war by the Americans following the idea of a scientist called Albert Einstein.
HOW WAS THE BOMB MADE?
Once the war ended in Europe, the Americans were trying to force Japan to surrender. Einstein came up with the idea to build a bomb so powerful that it would totally destroy Japan's cities and force them to surrender therefore saving thousands of Allied lives. The American president at the time, Franklin Roosevelt, rather liked this idea and responded by setting up a group of experts to develop the idea in. However, the idea only got going after the Japanese bombed the headquarters for the American Navy in 1941. Between 1941 and 1945 the bomb was manufactured. Most of the people working on the bomb were escaped Nazis scientist led by a man called Robert Oppenheimer; they worked on the bomb at the Oak Bridge, Tennessee.
WHEN WAS THE BOMB DROPPED?
Finally, after four years of long hard work, the bomb was finally made and being tested in a desert in New Mexico. However, the new president, Harry Trumann was unsure whether to use the bomb. He called on the Japanese to surrender but they didn't want to negotiate the terms of backing down and Harry knew an invasion would kill thousands of men so he called on the bomb to come back to America. A week later, Trumann ordered the bomb to be dropped on one of the main Japanese cities, Hiroshima (and later Nagasaki) because it had not yet suffered any bombing. So, at eight sixteen AM local time, a pilot called Paul Tibbets flew an American B29 plane over Hiroshima and dropped the bomb, unaware about how much damage it would cause.
THE IMPACT THE BOMB CAUSED
Destruction came almost immediately; the residents of the city had no idea how the bomb hadn't been discovered and were not prepared for this. On the first impact, over 140000 people were killed with hundreds dying later due to radiation sickness. The Japanese people were in horror; they couldn't believe how people could make a bomb so powerful and cause so much misery. The long-term effects of this deadly bomb are still around even now. There has been an increased percentage in the amount of people getting cancer. moreover, babies were born with mental and physical problems.
In conclusion, I think it was wrong for the USA to kill so many innocent people. I think that the Americans should have targeted the Emperor of Japan because he was the one who was putting the Japanese forces to kill the allied soldiers. Luckily, even though there are still nuclear bombs being manufactured, countries have come to a strict agreement never to use them; I hope that lasts forever. Will the Americans ever feel remorse for their actions?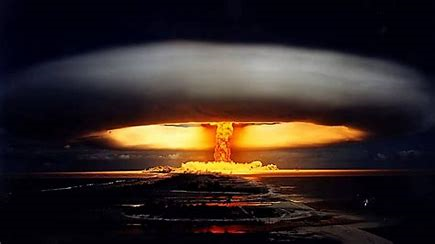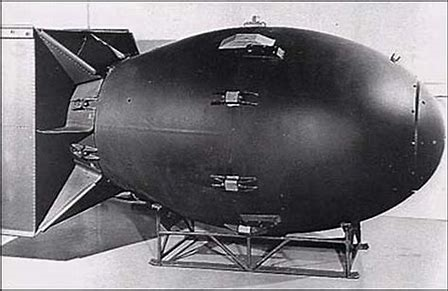 During ww2, Japan suffered a very terrible fate, it was hit with 2 atomic bombs. On August 6, 1945, an American B-29 bomber dubbed Enola Gay dropped an atomic bomb on the Japanese city of Hiroshima. It was the first time a nuclear weapon had been deployed in warfare and the bomb immediately killed 80,000 people. Tens of thousands more would later die of radiation exposure. Then 3 days later they detonated a second atomic bomb on the city of Nagasaki this was the second time a nuclear bomb has been used in warfare and hopefully the last time an explosive like this will be used.
15th May 2020
Check out this incredible Black Hole video by a cheeky chappie:
11th May 2020
Hello Kestrels! I hope you had a great weekend and hope you enjoyed the LMPS toilet roll challenge video! If you did anything fun for VE day and want to send photos - I'll put them on the site! I tried and failed to make scones for a tea party - they were flat and rather burnt and my family were not impressed! Nevermind, I received some great work from yourselves - especially the top tips to survive lockdown and some brilliant Kensuke turtles.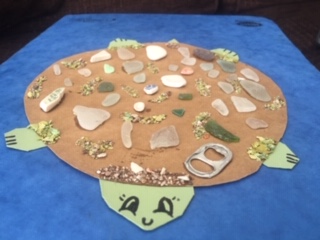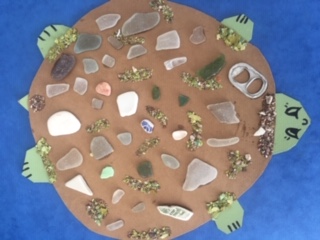 How To Survive Lockdown
First of all, stay organized and try to get yourself into a routine. Just because you are in lockdown does not mean you can stay in bed all day! You should still wake up at a reasonable time. Set your Alarm and get yourself dressed and ready just like you normally would on a regular school morning. Make yourself a nice and healthy breakfast to get yourself energized so that the day can begin.
· Now that you are feeling energized, it is time for your daily exercise. Although you can't go to the gym there are still many things you can do to stay fit! For example, there are lots of fitness exercises you can do online. Going for a walk or run will do you good too. My favorite exercise is jumping on my trampoline. I would stay there all day if I could.
· It is still important that YOU wash your hands. Wash them as many times as you can and make sure you wash them long enough. I got fed up with singing Happy Birthday twice while washing my hands, so I now pretend to be Lady Macbeth. She washed her hands for a long time as she could still see blood stains all over them from her cruel murderous crimes.
· Now it is time to do some home learning! This will most likely be the most boring part of your day. But unfortunately, it is important to stay educated. I think it's practically pointless but, sadly my mum still makes me do it. Some days are more fun than others and as Mum can't speak French, I now have German lessons instead! Which I actually prefer but I do hope to return to school soon.
· Eventually, it is bedtime! You should try and go to bed at a reasonable time. If you don't feel tired, I can recommend that you read a book or listen to an audiobook. As we can't have sleepovers at the moment you could have a sleepover party via Facetime or Zoom. I have tried it and it was extremely funny.
· Finally, Stay Home, Stay Safe and most importantly save the NHS. Hopefully, things will go back to normal soon, but for now I hope this guide on how to survive lockdown has helped you.
Surviving Lockdown!
· First, wake up when you want to- there is no alarm clock- but not too late or your mum will get cross. Remember to tell mum you are hungry.
· Then, head downstairs, make a den (don't forget you must use every pillow, cushion and cover in the house). Have a healthy, nutritious breakfast. Tell mum you are still hungry and ask her to make pancakes (again!)
· Next, don't bother getting dressed, stay in your pjs- it doesn't matter as no one will see you. Remember to ask mum for a snack.
· Later, start your home learning, you should always try your best but fingers crossed that your teachers have remembered it`s Funday Friday (mum is also praying there is no writing today). And remember to ask for a snack and what is for lunch.
· Importantly, wash your hands regularly but not too much as you will turn into a puddle.
· After lunch, finish the rest of your home learning and ask mum "Can I have a snack? Can I go on the Switch?"
· Then, for your daily exercise make sure you do two hundred bounces on the trampoline and don`t fight with your brother or sister. Tell mum you are hungry.
· Finally, stay home and stay safe… then ask mum for another snack!
L.O: To write a set of instructions.
How to Survive Lockdown
Everyone in the UK at the moment is being told to stay under this thing called lockdown, but it really is less complicated than you'd think. It essentially means not leaving the house as much as you normally would and avoiding going too near other people. If you haven't been living under a rock all your life, this is a pretty big change. But don't worry, because here are my tip top tips on surviving lockdown.
One of the most important things to remember is to have a set routine. That doesn't necessarily mean getting up and eating breakfast at exactly the same time every day, but I do find it helps to keep things pretty similar each day. That way, your body will feel like things are more normal because the same things will be happening every day. It will feel very strange when we come out of lockdown, but we'll cross that bridge when we come to it.

My next tip is to try and do some sort of exercise every day. It doesn't necessarily need to be first thing in the morning, but personally I find it doing it nice and early really sets you up for the day and makes you feel positive before you properly start your day. Things like the Joe Wicks P.E. lesson are great because they're broadcast live every morning for free on YouTube. Also, if you don't fancy doing it in the morning, you can do it any time of day or even the next day if you wanted. Or, instead you could try something different like Yoga or even creating your own workout!

Importantly, make sure you keep washing your hands. Even if they're dry and sore, it's important to keep them clean. I know what you're thinking, no, shoving them under the tap for about 5 seconds doesn't count as washing your hands. It needs to be a full 20 seconds using soap and water. Try singing Happy Birthday through twice as that should be about 20 seconds, or if you get bored of that then you could sing the chorus of your favourite song whilst you wash your hands! However you remember to wash them, washing your hands is a great way you can help stop the spread of the virus.

The next big thing is Home Learning. Sometimes you might get a really exciting task and other times it might just be an easy worksheet off the internet, you never know what you're going to get. My top tip for home learning would probably be just try your best and do as much as you can, just like you would in school. If you're stuck, you could ask a parent to help out, but if they're busy, don't worry just try your hardest. It's definitely a big change, so it's understandable that it's a lot harder to learn without a teacher. Remember if you're not enjoying what you've been set, then have a look online and set some of your own work. Trust me, your teachers won't mind as long as you're still learning.

My next tip is to try to go to bed at the same time each evening. This is because personally, I find that having a routine can really help your body adjust to these strange times we're living in now. Also, I have found that when you keep your bedtime the same, your wake-up time will be similar because your body requires a certain amount of sleep and once your full of energy, you're ready to wake up! Sleep is a very important aspect of human life because the more of it we get, the more energised we'll feel during the day!

Finally, stay safe and stay home. Just remember that we're all in this together and tomorrow's a new day and that each day that passes is another day closer to the end. These may be crazy times but just like always, we'll muddle through and climb over the top of the mountain. Besides, it's not all bad – everyone's spending time at home with their families and appreciating how nice their life is compared to others and we're all experiencing the joys of cooking our own food and baking at home. Also, think of all the technology we have for video calling and communicating with each other, we wouldn't have had that 20 years ago! Just remember, if you want the rainbow, you've got to put up with the rain first.
HOW TO SURVIVE LOCKDOWN
Let's face it, everybody hates lockdown. However, in this guide, you will find so many tips on how to survive lockdown you will make it bearable and maybe even enjoy it. Read on to find out more:
To start, you should have a schedule or routine on what you are going to do each day. Like get out of bed at exactly 8:00 AM. My tip to getting up, is to play a tune of your Alexa (if you have one) to really fill you with positive energy that you can take into the rest of your day. Once you are dressed and downstairs, you should start making breakfast. I would suggest something wholegrain and healthy so you don't put on excess calories or get hyped. When you have eaten, you should do a Joe Wicks workout. If you are tired of Joe, there are thousands of workouts on YouTube, maybe even millions.
After you have done your half-an-hour workout, it is time to turn towards the gruelling task of SCHOOL WORK! There are some good techniques to look like you are working but actually are doing what you want on the computer (WARNING! -Do not try this out if your mother or father is a TEACHER!) 1. If your parents ask what you are doing, say you are typing a report and tell them you have done 798 words, when really you are just typing random letters into the computer. 2. If you are finding the work you are doing hard, then put on your headphones and nod and frown at the computer screen so you look like you are concentrating when actually, you are watching videos of your choice on You Tube – you can do games as well. Although, actually, it is better to get your work finished quickly so that you can do something else you enjoy afterwards.
In the afternoon when you have had lunch do a leisure activity to have fun and relax. This makes the time go very fast (sadly) and hopefully everyone will forget about you and you won't need to do any chores.
After you have finally come of your gadget and are looking for something to do, you should go outside in the garden or outside on the streets the open-air holds loads of opportunities to burn calories . You could practise your football skills; play catch with your mum or you could go for a run, it would help you sleep well when you go to bed, I generally shoot hoops with my family on my new netball post.
After a tiring day, all you want is a nice dinner to fill you up and make you sleepy. Instead of having the usual unhealthy takeaway, you should look in your cookbook and try making something new and healthy like pasta or a nice Caesar salad. It is important to eat a balanced diet otherwise you will put on weight.
Once you have eaten your dinner, it is time to think about going to bed. It is important that you go to sleep at a reasonable time, otherwise your brain will not function properly. Also, it is important you brush your teeth. Even though nobody can see you, it is no fun having smelly breath. A good way to settle down, is to read a book. But do not stay up to late, even I go to sleep at a good time!
Thank you for reading. Soon we will get through this. Stay safe.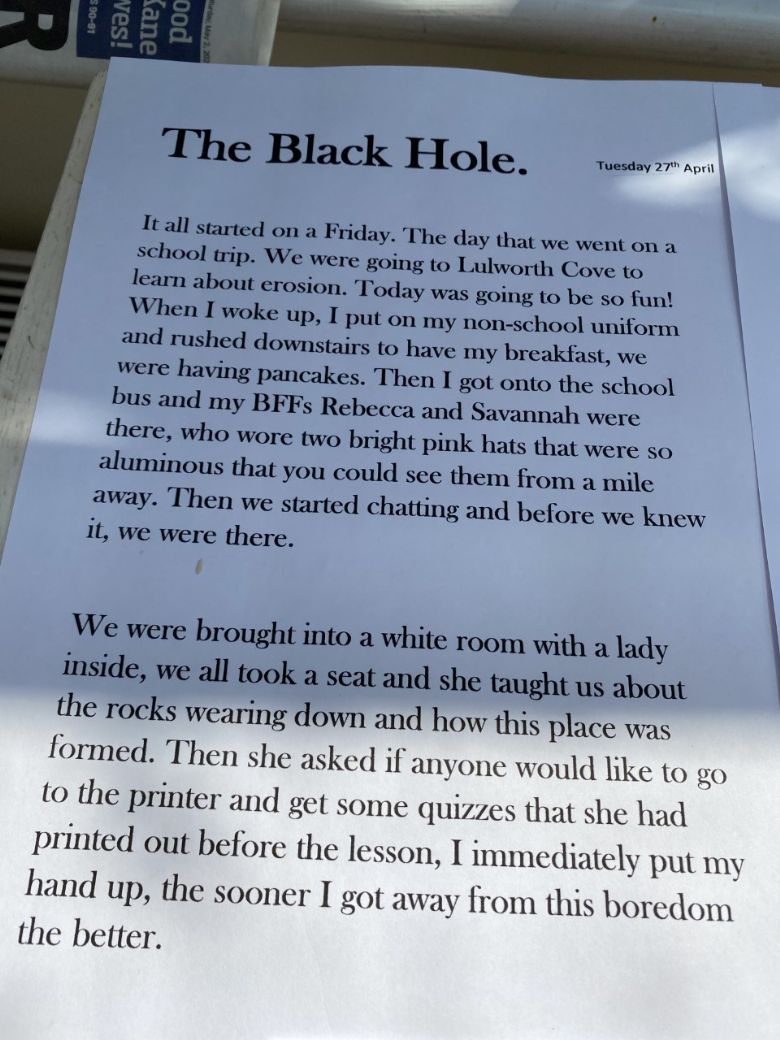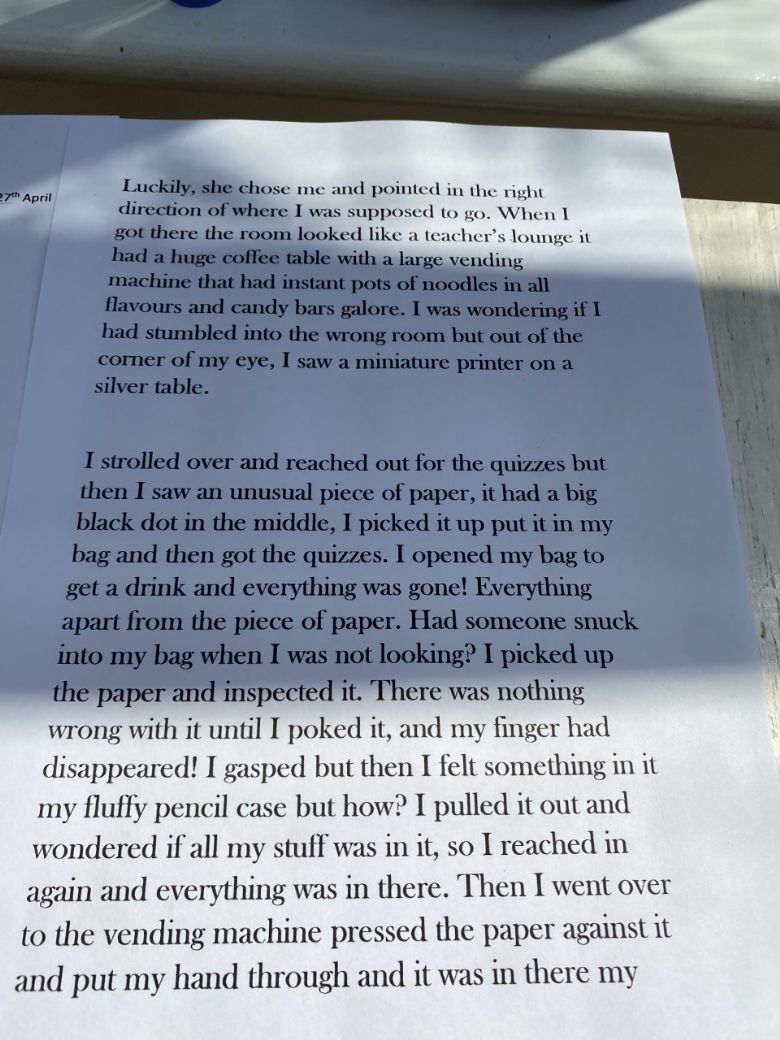 I received a fantastic story about being stranded on an island inspired by Kensuke's Kingdom: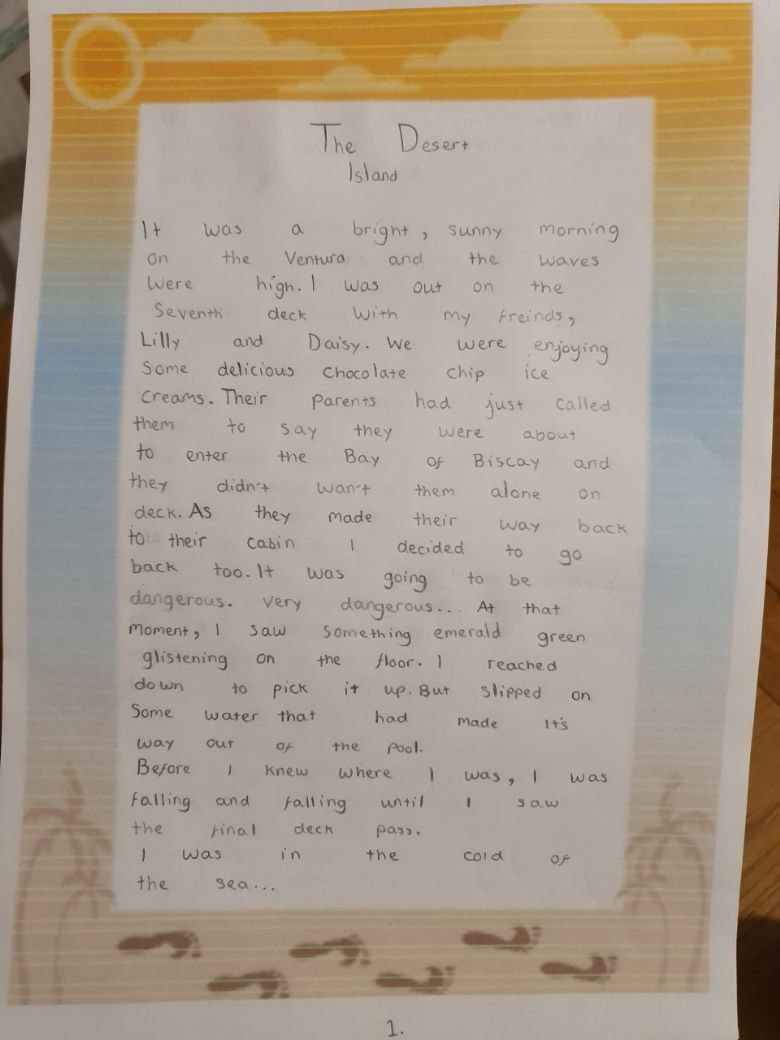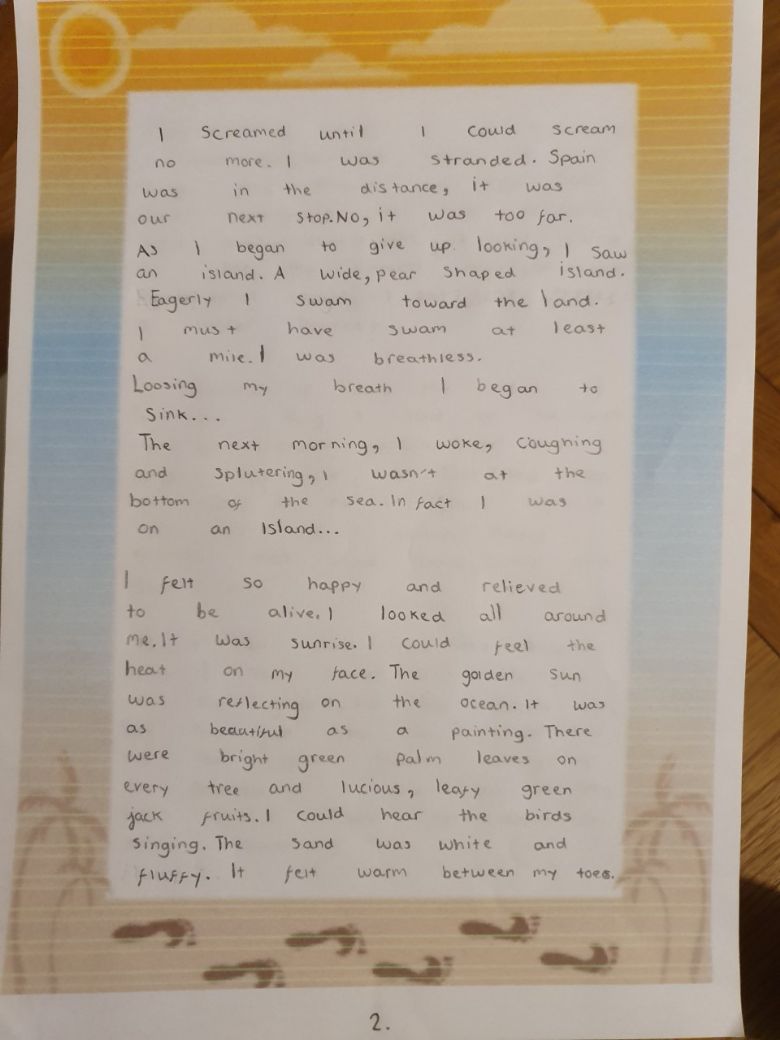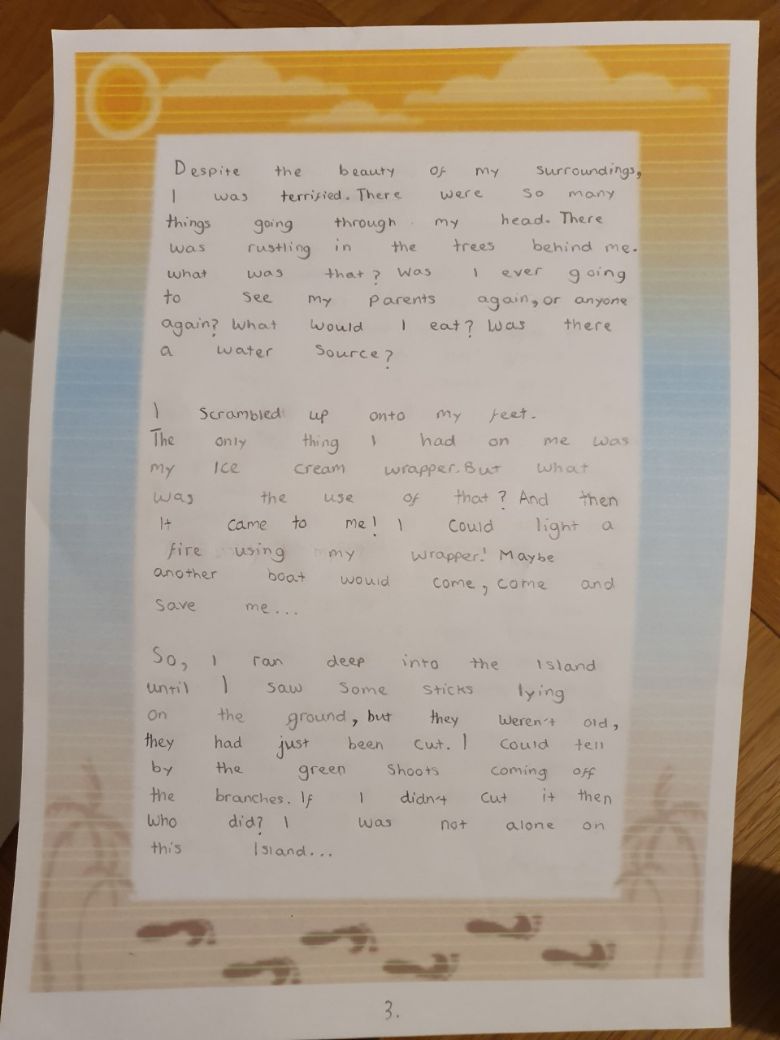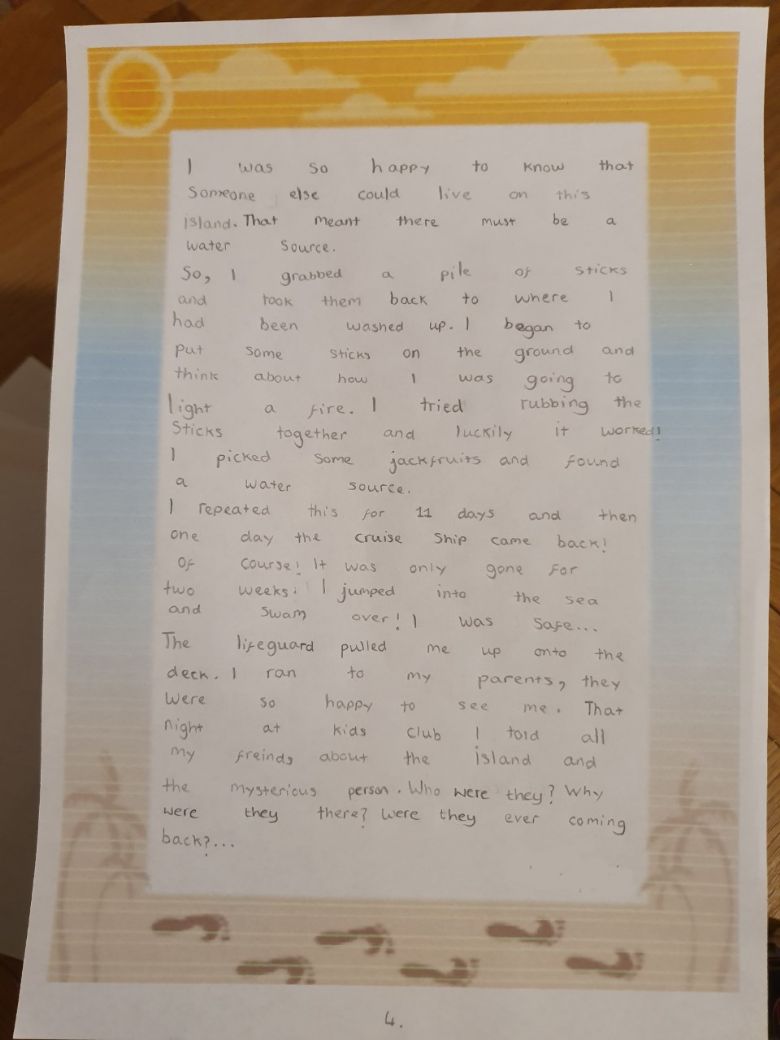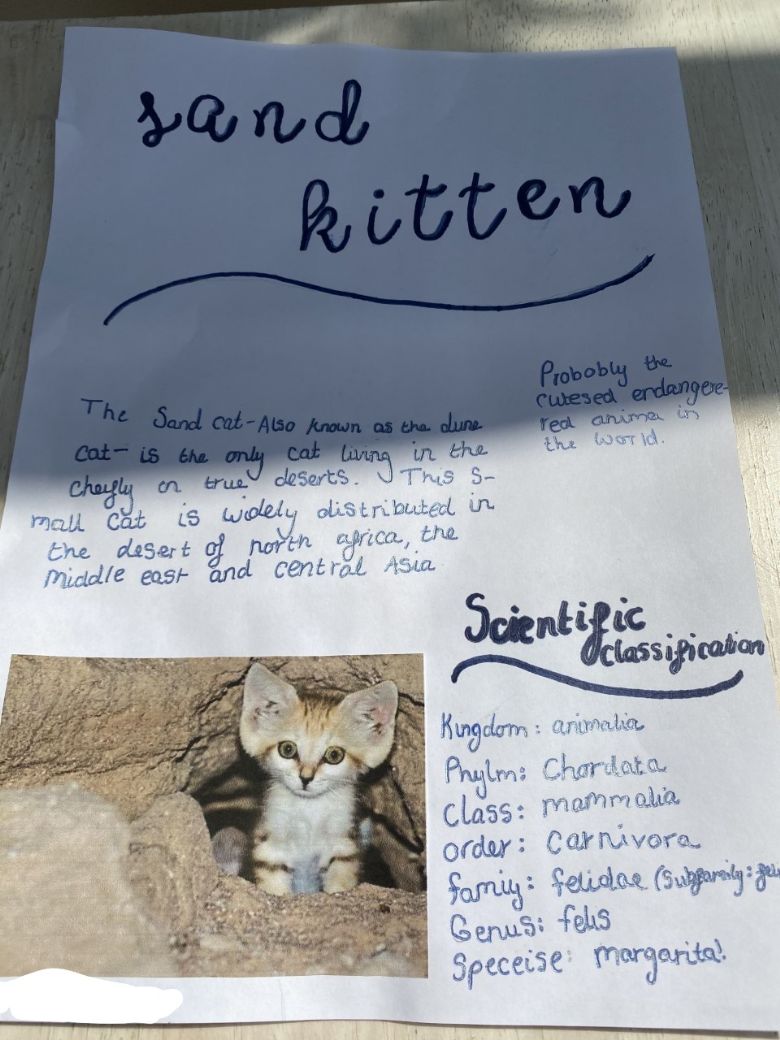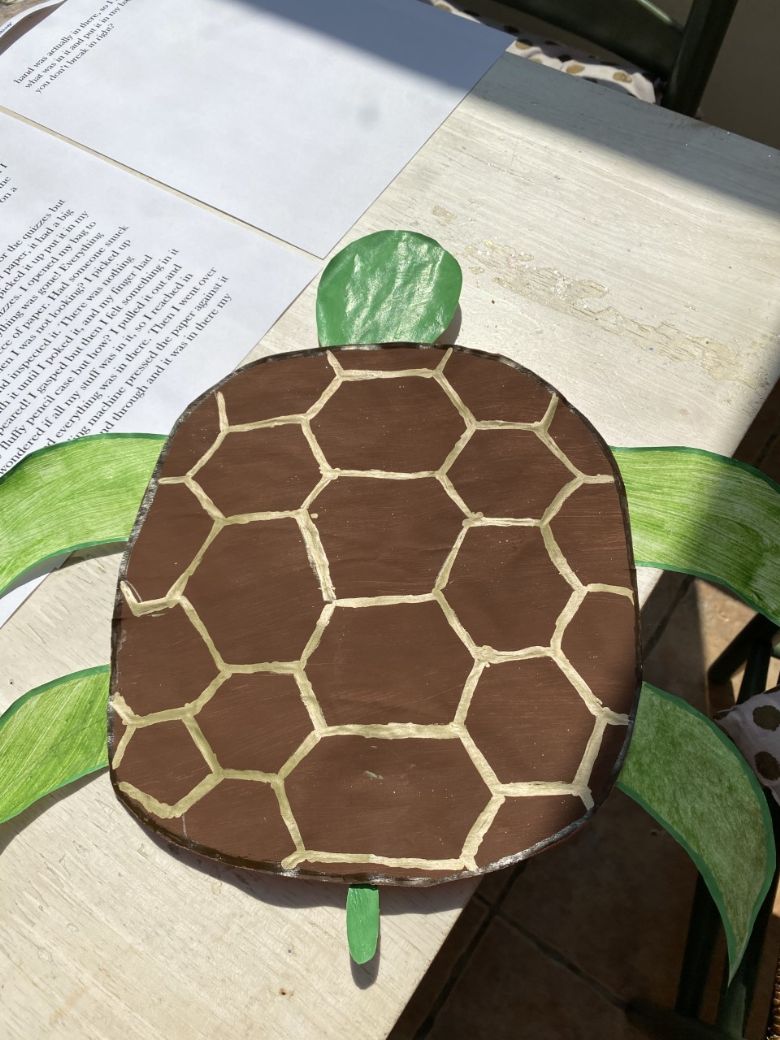 5th May 2020
Hello Kestrels! I've had some great Black Hole stories sent in so I'm posting them for your enjoyment. I'm beginning to receive some great lockdown survival guides which I'll post at the end of the week so keep them coming!

My Black Hole Story
Hello everyone. This is the story about me and the black hole. So my story starts on a Monday morning at my school and it had just hit 10am and we were on a break. So far the day had been going good so far. I had just finished my English work. When we went out to break we had to go past the photocopier room.
As I walked past I heard something being printed and I looked into the room but there was no one there! Spooky! I went in to check but it was just a big black dot in the middle of the paper. I picked up the paper and as it was in my hands it started vibrating and vibrations got faster and faster until I felt that my hands were going numb. As I looked at it, it pulled me to the wall and then I let go and it was still stuck to wall. I put my hand on the dot and it went right through it and almost sucked me in.
I pulled my hand out and immediately took it off the wall and stuffed it in my bag. For the rest of the day I was filled with excitement. The second it hit 3.30 I was out of the doors and running back home. The minute I got home I hurried upstairs to my bedroom. I got the piece of paper out of my bag and stuck it on my wall and did my first experiment. I knew one hand can fit but what about the two so I but my second hand on the dot and it grew bigger and became a hole. Then I put one leg, then both legs and finally my whole body was inside the hole. The inside was very black and dark and the only light source was from my bedroom. All of a sudden my tummy grumbled and I knew I needed to get some food, so I thought of the kitchen and I looked out of the black hole and saw the kitchen. Now I realised that this can teleport me wherever I think of.
Meanwhile on the other side of space two people were having an argument. One was covered in clocks and the other was entirely black except for two blue eyes and big mouth. The one with clocks shouted
"How could you lose it!!!"
"I didn't, it just didn't come out on the right printer" said the other man
"Well now we lost it and Supreme Leader is going to kill us if we don't get it back" replied the clock man
"Which printer did you send it to anyway, Space?" asked the clock man
"Erm, umh, duh, on the other side of space and time in a placed called Lytchett Matravers" said Space, "So should we get going Time"
"Yes we should" says Time and the high fived and disappeared.
Back on Earth I was having lots of fun using the Black Hole I found in school to travel around the house instantly. One minute in the kitchen and next minute I am upstairs.
It was late in the evening and there was a flash near my school and two very weird looking people with school uniforms that were 10 years too young for them.
"We look like idiots!" screamed Time
"These were the only sizes I could get at short notice" replied Space
"Let's see if we can find the Black Hole" said Time
Back at my house I wanted to attempt a really big experiment by going to a different country. I was thinking of going to Australia but I accidently ended in America by the giant Hollywood sign in Los Angeles. I also discovered that every trip was making me feel more and more nausea.
So I sat by one of the giant letter Os in the sign and then the black hole sucked me back in and I ended up back in my bedroom. The next morning at school I decided to put the black hole back where I found it. On the way I saw two really weird looking students both wearing ill-fitting uniforms waiting outside of the photocopier room, one was pacing up and down and the other just chilling like he had no care in the world.
The one who was walking frantically locked his eyes on to me and shouted
"Hey you!"
I stopped in my tracks and I slowly said
"Yesssssssssssssss!"
"Do you have anything strange in your bag?" asked the frantic one
"Actually I do" I replied and pulled out the piece of paper. The two odd looking students jumped up in happiness and one of them took it right of me. They both thanked me and then high fived and disappeared
Overall I have had the weirdest 24 hours of my life but I felt great helping those two weird students and only hope they can afford to buy new uniforms.
The End
And here's another super story along with a photo of the black hole experiment!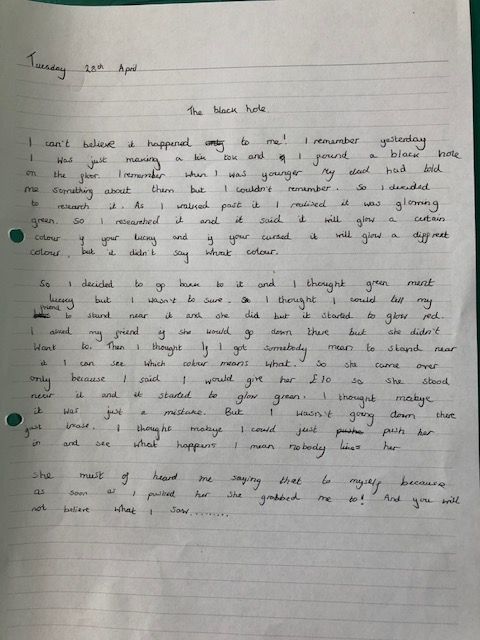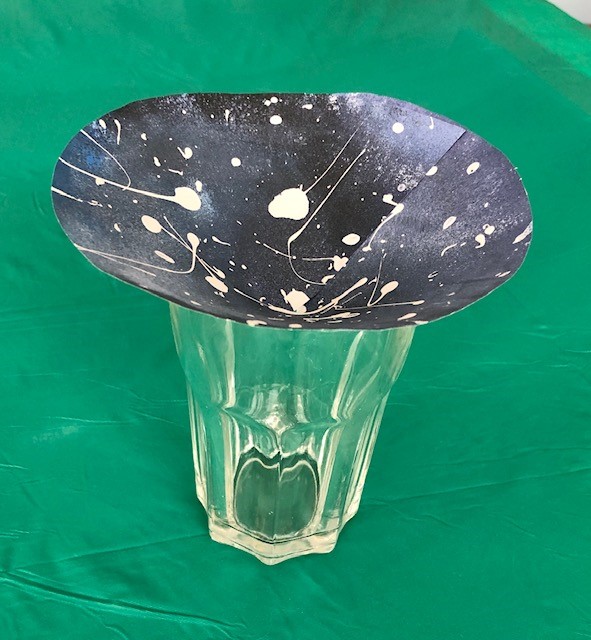 Good morning,
I hope you had a brilliant weekend. The whole of the Year 6 Team would like to say a quick well done and reiterated how impressed we are with everything that is going on at home.
We know you are all working really hard. We hope you are choosing a blend of home learning tasks you find easier (and more fun) and those which are a little more of a challenge. Keep it up and please remember to ask a parent to email us with copies of work you are particularly proud off.
Parents, we also wanted to say another well done to you. We know that as time goes on the challenges faced by all are getting harder and harder. We just wanted to remind you that you are doing a wonderful job!
Kind regards,
The Year 6 Team.
Home Learning
2nd May 2020
Another great week of home learning, Kestrel! I am so impressed with your black hole stories. They've made me laugh out loud and I've shared them with other LMPS staff who were very impressed at your talents! I've put three on below (please send me yours if you haven't already) and also some more fantastic animal posters and a black hole experiment!
THE BLACK HOLE
It was a normal Sunday lunchtime and I had just got back from a tiring morning of football and tennis. I was up in my bedroom, on my phone, when my mum burst into the room and started lecturing me on how not to let my room be so untidy and how I would not get any phone time until it was done. With a sigh, I got up; Brawl Stars would have to wait. Of course, if I didn't do it, there would be no PlayStation time until it was done. So with groan, I began to work on the gruelling task ahead of me.
An hour later, I was becoming seriously annoyed; I had a massive pile of creased clothes as big as a Tyrannosaurus Rex (actually, more likely, as vast as Frank, my favourite Brawler). 'When will this ever end?' I thought miserably to myself as I heaved yet another pile of empty sweet wrappers from under my wardrobe and added it to my third -nearly full- bin bag of the hour.
I couldn't wait for my stepdad to arrive home from work (he was a postman) as my mum had promised that me and him could have an hour on my favourite PS4 game Rocket League. As I reached down under my bed to retrieve a pile of dirty socks, my hand suddenly fell into a black, dusty hole in the carpet; I stared at it transfixed in shock. 'No!' I thought to myself staring at the hole, 'This can't be true'. Then, very slowly (not breaking eye contact) I reached and put an old moth-eaten sock on top of the hole. It vanished. I reached into the hole and groped around trying to find the sock. It wasn't there. I resisted the urge to shout but told myself that tomorrow I would take the pit of doom into school and show my friends.
Finally, after what seemed like years, I climbed upon the school bus with my friends Alex, Ben, Charlie and Fletcher. We all walked to the far corner of the bus and then I started telling them about what I had found. They all reacted with excitement and shock when I told them about how the Black Hole had swallowed up my football sock. "I can't believe it!" exclaimed Ben. We all agreed that we should try the Black Hole out on a person.
A few hours later, I was lolling in my chair, waiting for the teacher to dismiss the class for lunchtime, when she that she had a special surprise for us. "Today, we have a special visitor coming in!" she told us. The class held its breath waiting for our teacher to announce the mystery person. "It is none other than our own Prime Minister, Boris Johnson!" There was a collective groan around the class, none of us liked Boris Johnson because he stuck up for Brexit, which is really unforgivable. Suddenly, an idea struck me. What if we could force Boris Johnson into the Black Hole? I thought to myself, barely suppressing cheering with happiness? As we all rushed outside, I struggled through the fighting throng trying to find my friends so I could tell them about my plan.
"You really believe you can do it?" whispered Alex once I had relayed them my master plan.
"Of course we can," I said confidently.
So once I had told everyone their parts in the plan, we began to put it into action. I would sneak into the hall and conceal the Black Hole inside the centre of the stage. Meanwhile, Ben, Alex and Charlie would distract the teachers and Fletcher, who was the best at science, would create a highly toxic gas that would cause the science department to be evacuated. Once everybody was confident they knew what they were doing and the coast was clear, we all ran off to our allotted places and the chaos began.
After doing a scout of the area to check the cost was clear, I crept up behind the canteen and began heading for the school hall. In the distance, I heard a dinner plate crash and someone scream. I smiled to myself, the plan must be working. As I entered the school hall, I gasped in shock, how could I have been so careless? Obviously, there would be cameramen. I sneaked through the hall, diving behind large expensive pieces of machinery every time someone came by. It was a miracle I was not spotted, there were at least 100 people in the room talking to their news channels or adjusting their camera lenses but they were all still enveloped in their work.
Reaching the top of the stage, I was suddenly aware how much the hall had changed. The walls had been decorated with Union Jacks, and the old TV on the wall had been replaced with the latest new smart TV. Scouring the stage for a good place to hide my Black Hole, I deliberately tripped a secretary up so that she fell into a huge central camera. The pandemonium gave me enough time to slip away without being noticed. As Boris walked (strutted) into the centre of the stage, the booing extravaganza began…BAM! The prime minister disappeared into thin air and the whole class cheered.
Science- Black holes!
Making a black hole and trying to show 'spaghettification'!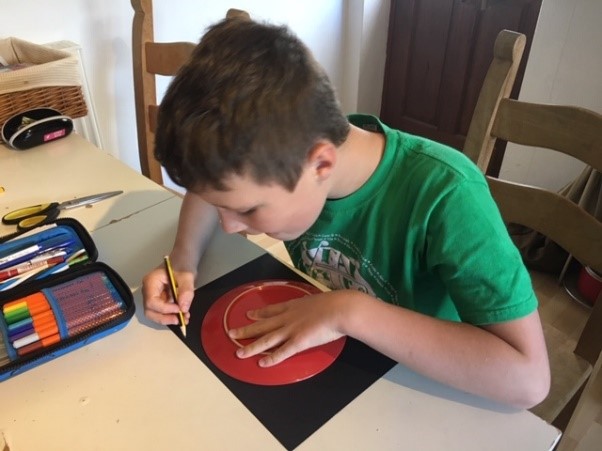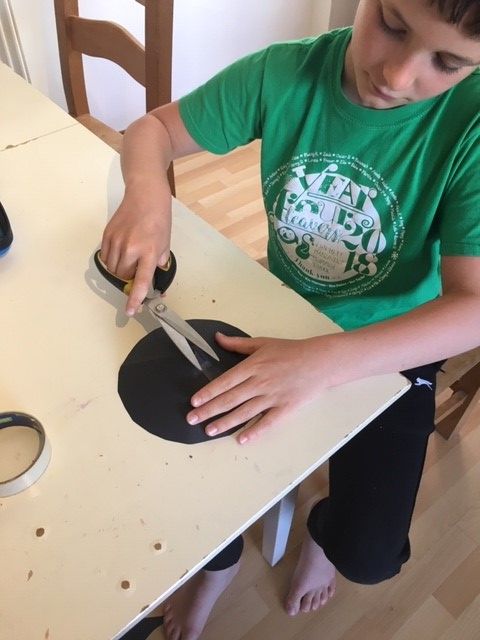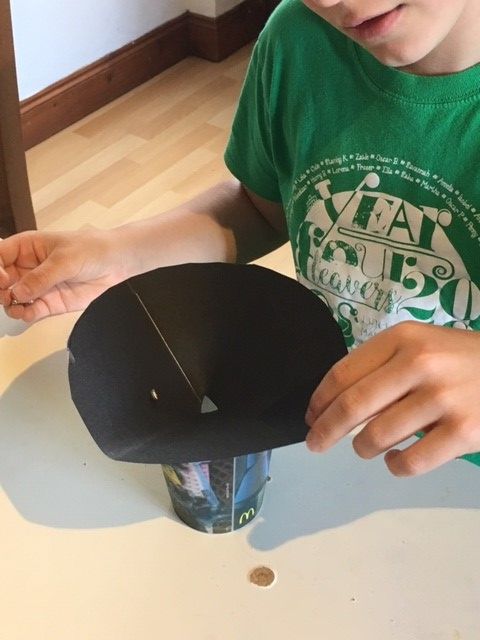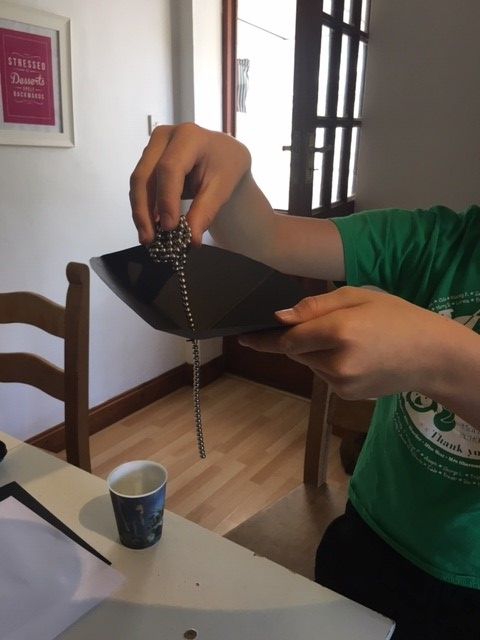 Another great story:
It happened on Monday. I remember it as that day because I recall waking up to the annoying sound of my alarm clock at 6 o'clock in the morning. That could only mean one thing – it was the start of another week at school. Skip forward a few hours and it was 9.00 which was 10 minutes before English started with our class teacher, Mrs Hancock. We always started with English on a Monday and it was always a reading comprehension. As I had arrived surprisingly earlier than usual, Mrs Hancock, who was going through the classroom's stationery supplies, asked me to go and get 12 more glue sticks and another box of highlighters from the school office.
After walking past both classrooms of hyper, noisy year 3s (and receiving a minor headache), I finally arrived at the school office. However, the office just didn't look right. It was 9.00 on a Monday, usually there would be lots of parents dropping off their kids for their early music lesson or handing in a parents evening form that was meant to be handed in 2 weeks ago. But no, the office was empty. The office staff weren't even in there and the lights were all out. The computers were all off and the headteacher's office door was locked but the only thing still going was the photocopier. There were several pages coming out that were part of the stationery order, but then it just stopped and one single page came out with a big black circle on it.
A black circle? Why would the office staff need a black circle? Did one of the teachers accidentally send their worksheets to the wrong photocopier? That seemed like a realistic scenario but then again it didn't because why would a teacher need to print one page with no date or learning objective? It just didn't make sense. Did the office staff print it? Was it a symbol to put up in the window? Did it have a meaning? So many questions flew around my unsettled mind. As I was so confused, I decided to turn to an information source that never lets you down – the internet. I turned on the office computer and typed into google 'large black circle meaning'. It came up with: Black Hole – a part of space that sucks everything in its atmosphere into it.
The black hole, which was still on top of the photocopier was just lying there. I guess if I want to find out what's going on this crazy morning, I'm going to have to investigate. Lightly touching the black circle, I felt absolutely nothing. It looked like I was going to have to try a bit harder, so I mustered up the courage and pushed as hard as I could through the paper. Suddenly, my whole arm was being sucked into the printer, so I pulled it out as hard as I could and out came my arm soaked in sticky, dark black ink.
I looked to find tissues but all I could see were dozens of angry parents trying to drop off their kids who were late to school and a row of annoyed teachers looking at me sternly. They were all angry to know how my arm was covered in printer ink and if I had broken the photocopier but not one of them mentioned the black hole. I mentioned it myself but they all just thought I was making it up to avoid getting into trouble. After that day, nobody spoke to me for the rest of that week and nobody trusted me ever again.
And another one: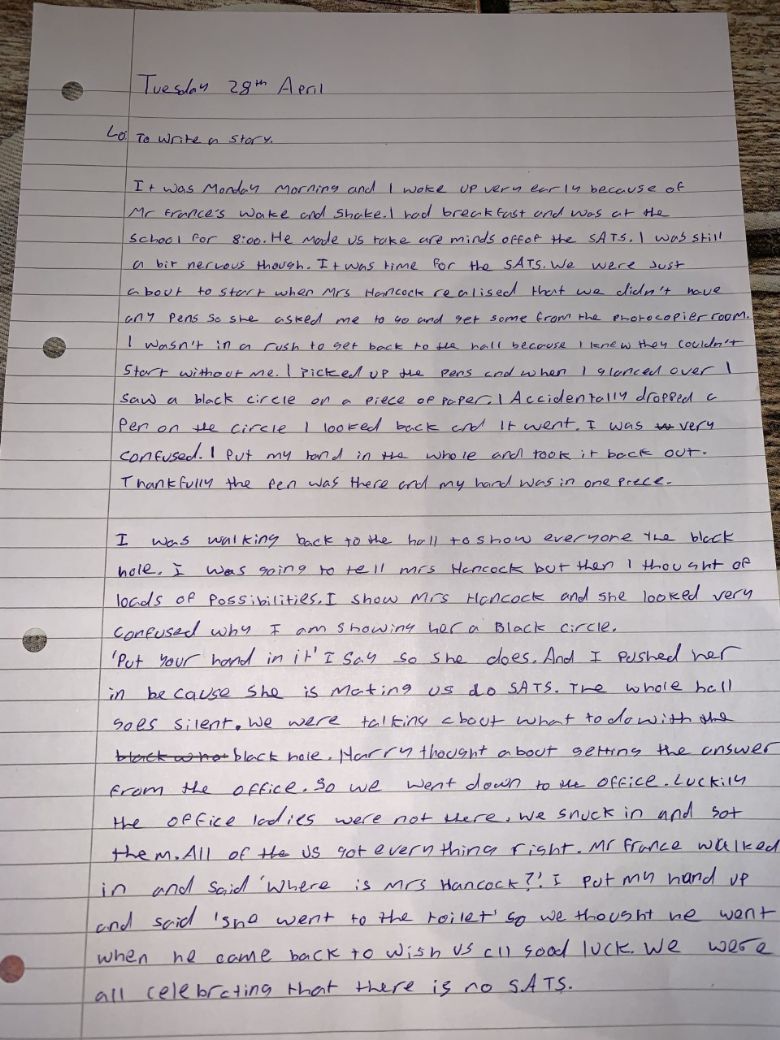 And some more great endangered animal posters/reports - so proud of you all!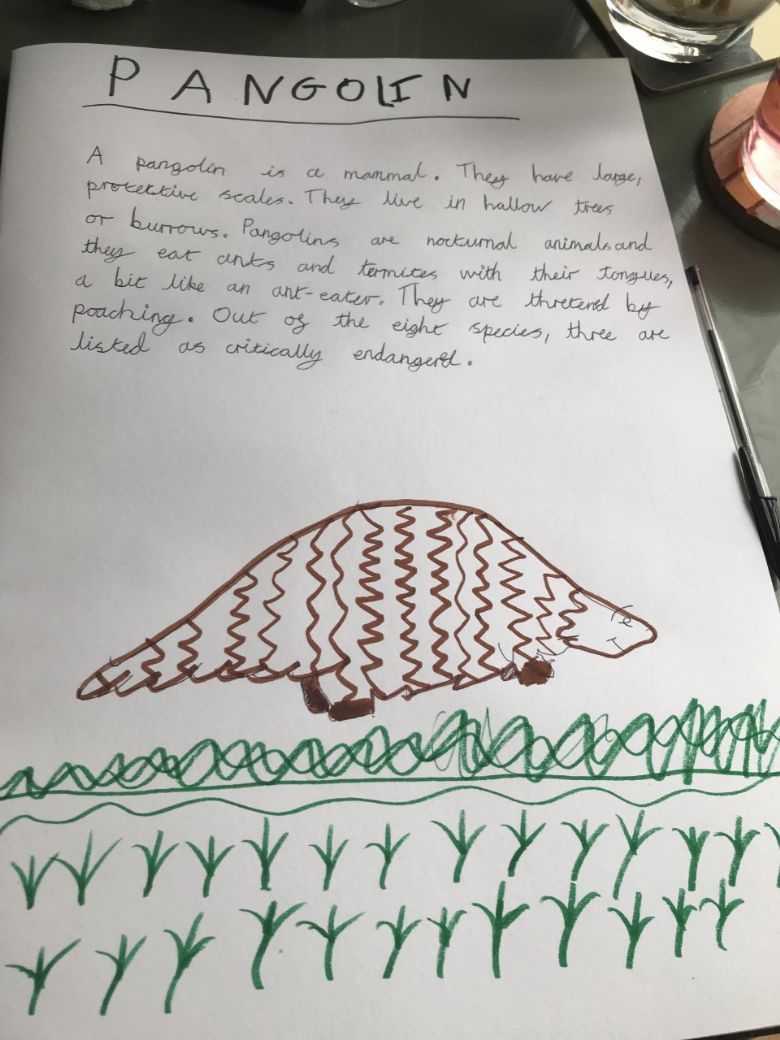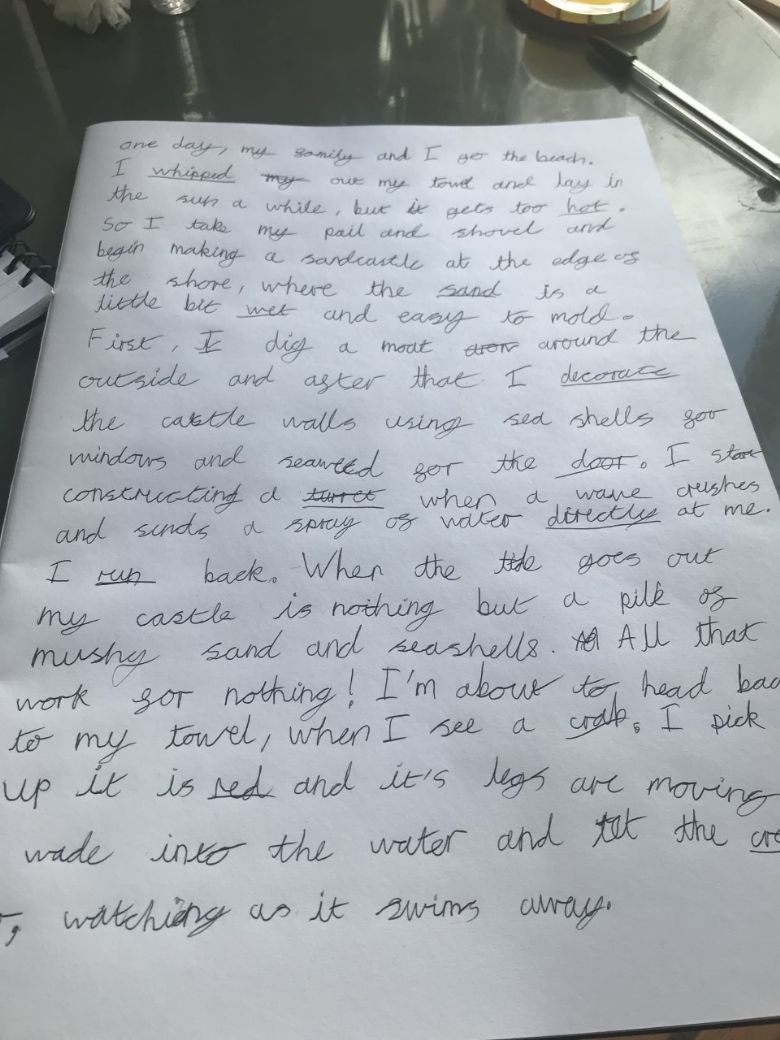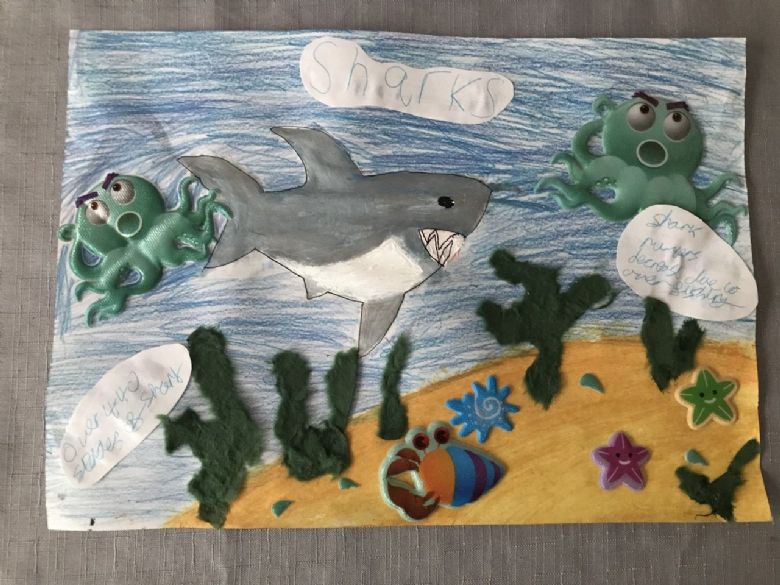 Tuesday 28th April
Even though it was a rainy, cold day - my spirits were brightened with all the emails that I have received with tons of fabulous work! I'm adding some more endangered animal posters and reports and at the end of the week I'll publish some of the best Black Hole stories - so keep those coming in! Here's a fantastic report and poster on polar bears and also one on whatle sharks!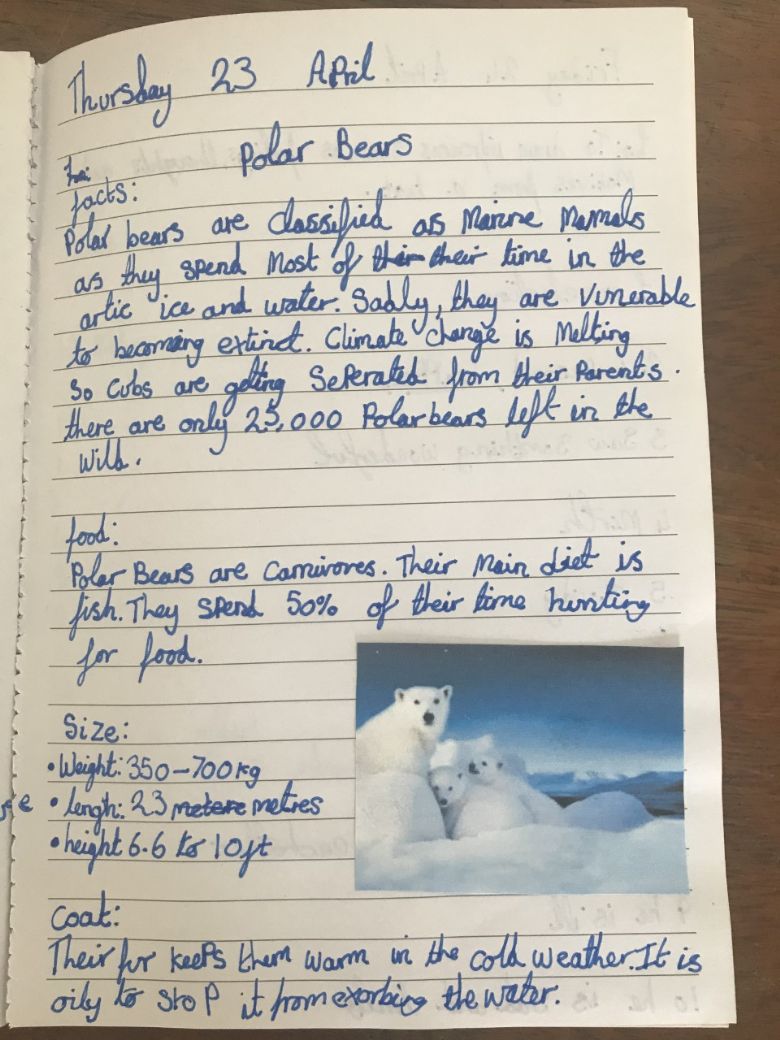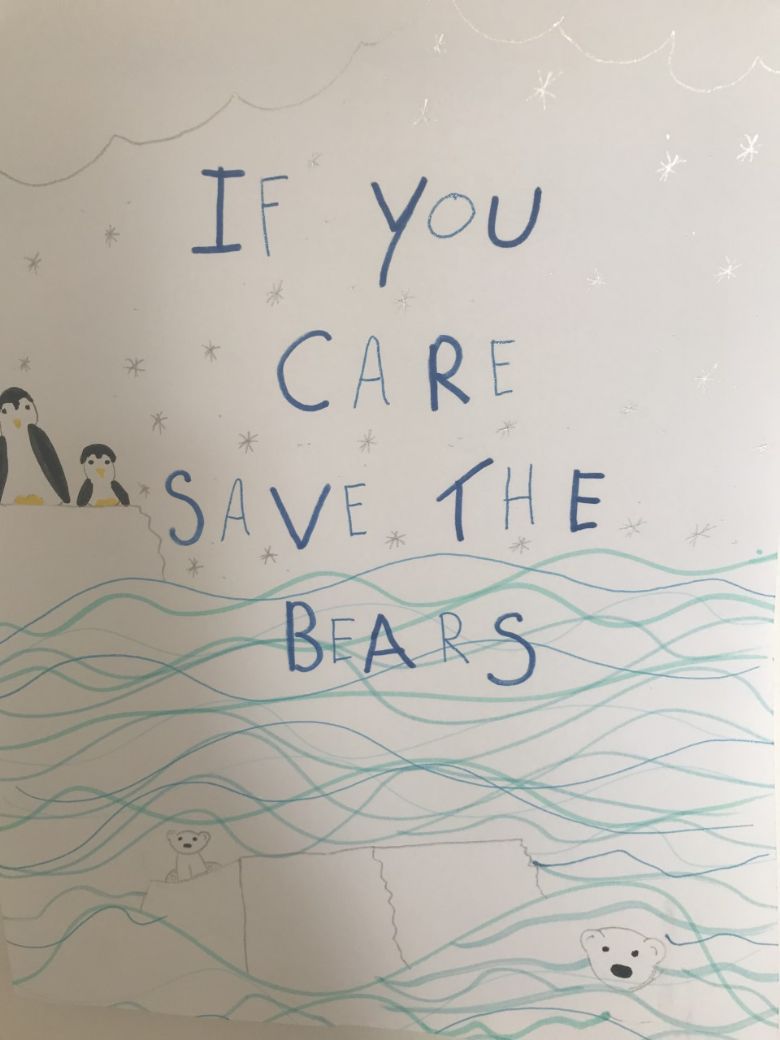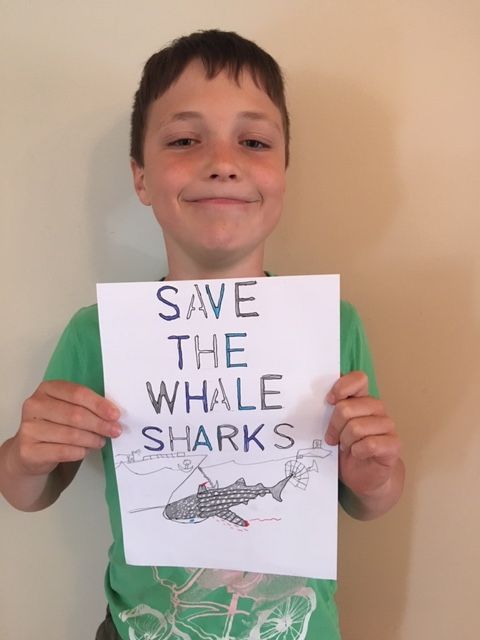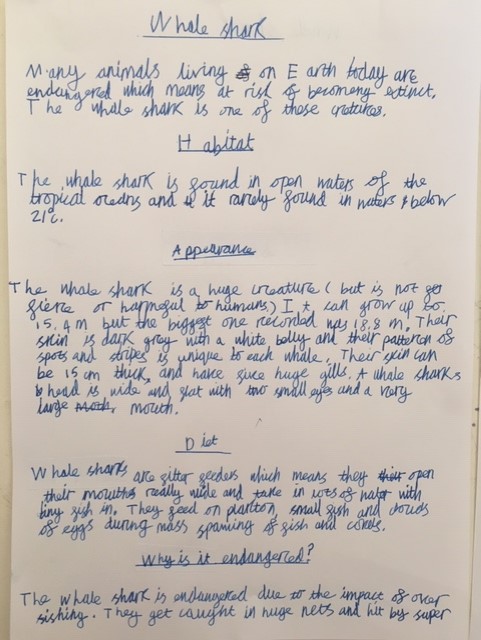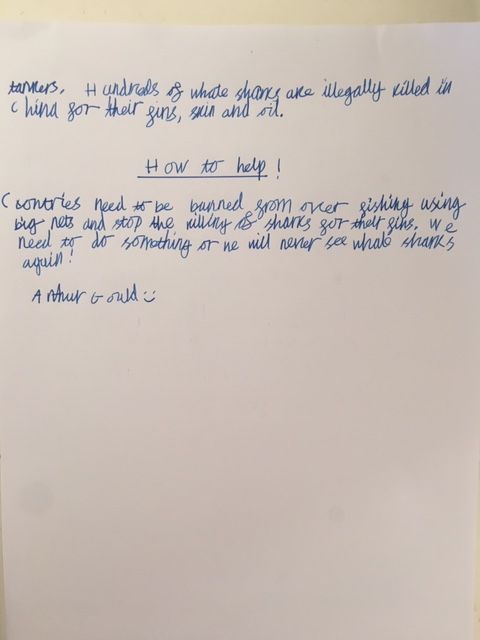 Monday 27th April
It's amazing to hear from so many of you! Here are some more examples of your great work - keep sending them in!
Here's an excellent report on an endangered species by Kestrel's Gorilla Expert:
An Endangered Species: GORILLAS
One of the most endangered animals in the world is Gorillas. Well known for their strength and size, they have unique features that sets them apart from other monkeys. Read on to find out more.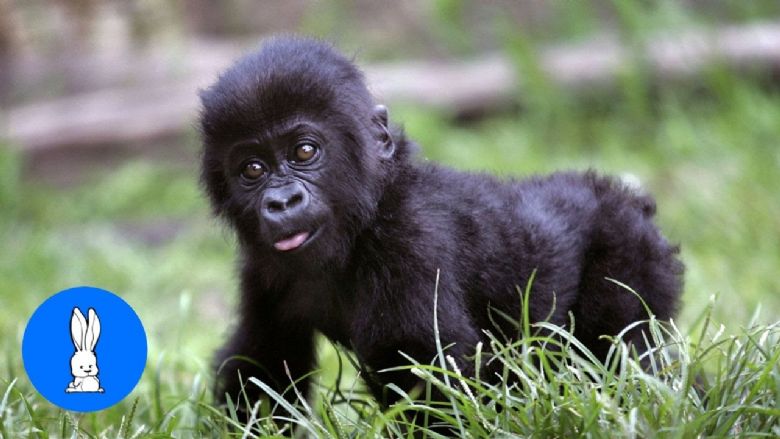 An Infant Gorilla.
KEY INFORMATION
There are four species of Gorilla called The Eastern Lowland Gorilla, The Western Lowland Gorilla, The Mountain Gorilla and The Cross-River Gorilla. About 95-99% of a Gorillas DNA is similar to that of a human being. Gorillas are naturally herbivore ground dwelling apes. Today, Gorillas are the largest primates on earth. After the Bonobos and Chimpanzee, Gorillas are the most closely related to human beings. Gorilla belongs to the Hominidae family. The male gorillas are nicknamed Silverbacks due to the patch of silver hair on the small of their backs. Gorillas live in troops mainly comprising of one Silverback several females and one infant.
HABITAT
Did you know that a Gorilla's natural habitat is generally in the tropical and sub-tropical forests of Sub-Saharan Africa? Mountain Gorillas inhabit and survive in the Albertine Rift Montane forest of Africa. In addition, Western Lowland Gorillas live in the Lowland marshes and swamps where the sea level is low and they also live in dense forests. Eastern Lowland Gorillas nest in the border region of the Democratic Republic of Congo with Rwanda while Cross-River Gorillas occupy the Central West African Country.
WHAT DO GORILLAS EAT?
Gorillas are natural herbivores therefore eating only plant life. Secondly, Gorillas diet depends on to factors, their habitat and the time of the year. Gorillas primarily eat green leaves, juicy fruits, seeds, tree bark and stems. Occasionally, Gorillas consume small animals like rodents, snails and weaver ants but only in food scarce. Did you know Mountain Gorillas are scared of small insects?
WHY ARE GORILLAS ENDANGERED?
Unfortunately, all species of Gorilla are critically endangered. Here's what the facts are. The Eastern Lowland Gorilla,5000 in the wild ,4 in captivity. The Western Lowland Gorilla,100,000 in the wild and 4000 In captivity. The Cross- River Gorilla,250 in the wild and 0 in captivity. The Mountain Gorilla,880 in captivity and 0 in the wild. Gorillas are endangered because of habitat and the illegal hunting of Bushmeat. Also, a major factor is the mining of Colton ore as it is mined next to their natural habitat so the forest is cleared and polluted.
In conclusion, Gorillas are an amazing animal and we should be trying our very best to protect these unique creatures. How do you think you can help Gorillas?
Here are some more great posters and reports on endangered animals: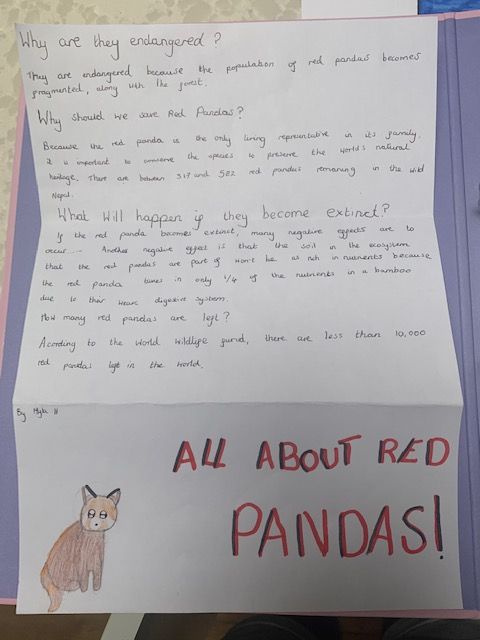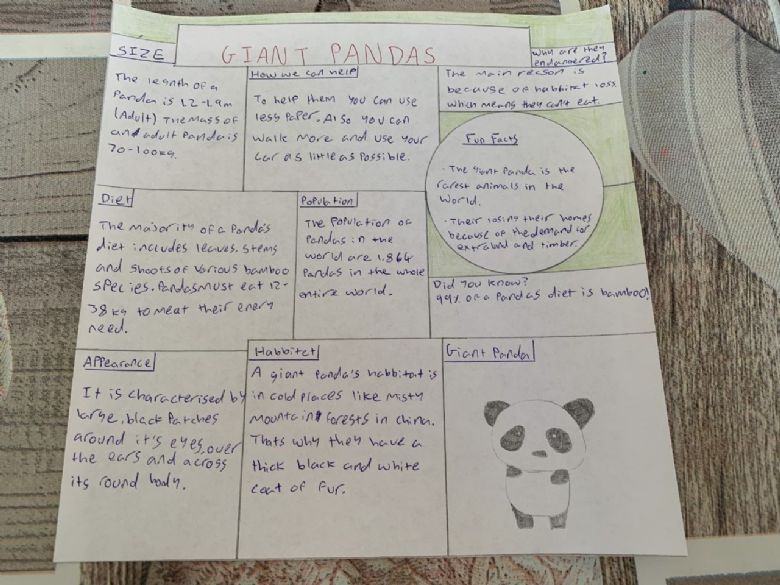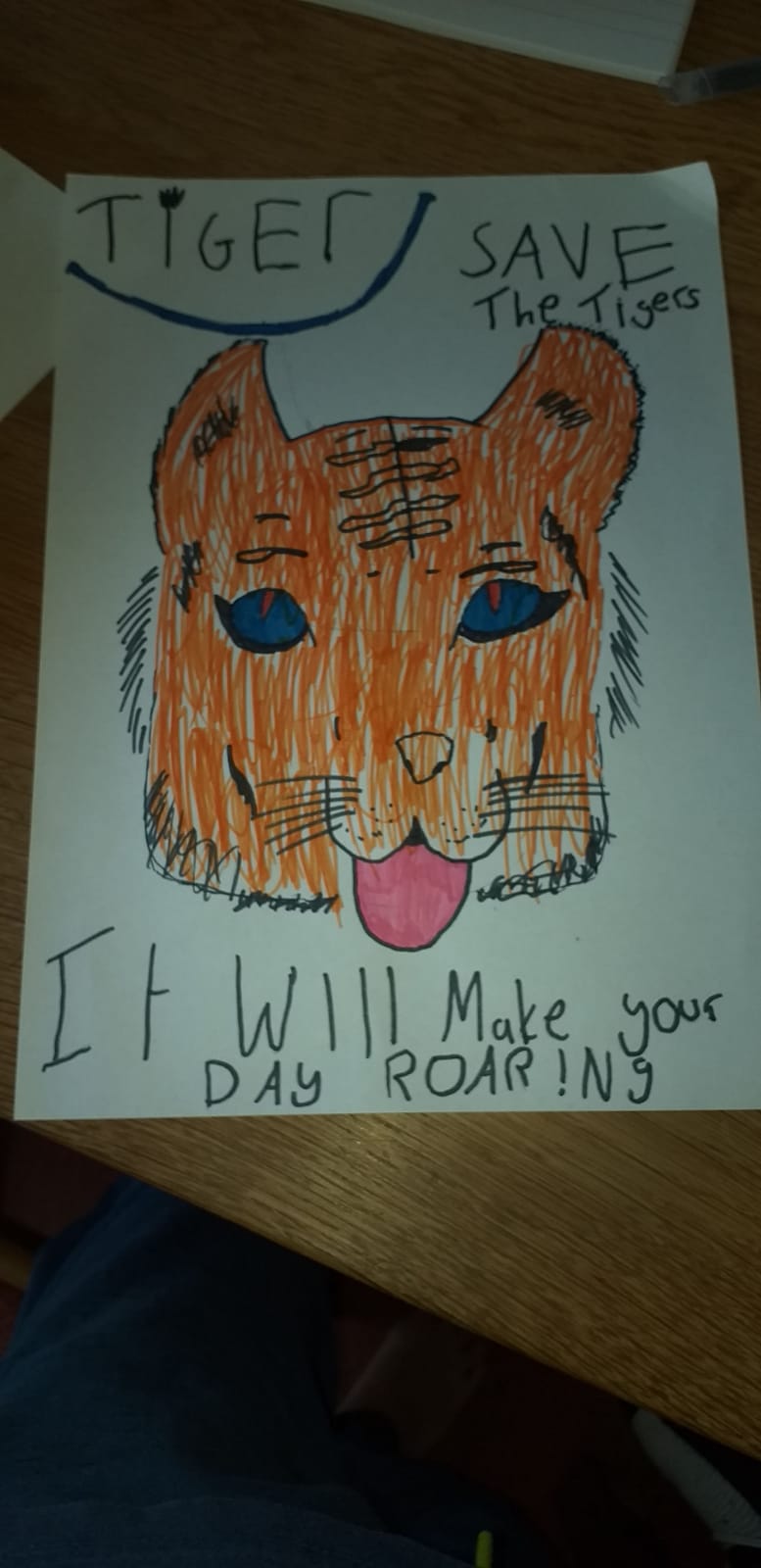 Friday 24th April
Hello, Kestrel! I am loving reading your emails and seeing your work! Please do send me more examples! I thought I'd share some of the work and news that I've received with you! Please keep sending me your work and news of how you are doing. I'll post stuff on the website and soon we will have a school-wide newsletter which will feature more your outstanding work. Continue to take care and stay safe.
What a fantastic diagram of Mr Burton and myself, well done and thank you so much: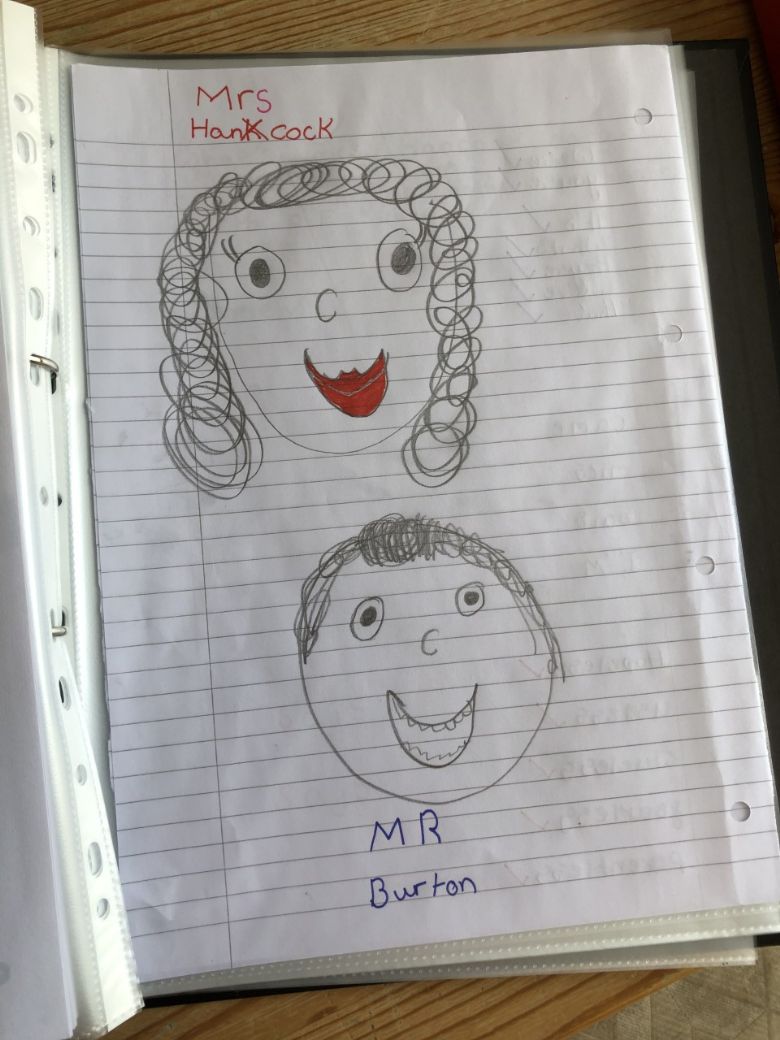 Here is an excellent balanced argument for sailing around the world:
L.O: To write a balanced argument on sailing around the world.

In the first chapter of Kensuke's Kingdom, Michael's father makes the decision to take him out of school, so they can go on a family sailing trip around the world. But is it really worth it?

One good thing about it would be that Michael would find it very relaxing and it could be a wonderful escape for a few months from anything they're worried about as a family, like Michael's parents being made redundant due to the closure of the brick factory. Also, it's a once in a lifetime opportunity that the whole family would remember for the rest of their lives. Would you really turn that down? Furthermore, it might be a great chance for Michael to spend some quality time with his family that he wouldn't usually get to do and it would be great practice for Michael, if sailing is something he wants to go on to do professionally when he's older. Additionally, it would be a really exciting adventure and all the family would find it great fun and it would be great to put all the practice they've done towards something a lot bigger.

However, on the other hand, there are a lot of things that could go wrong. For example, what if Michael got ill or they lost control of the boat in a storm? Not only that, but a Michael could feel very isolated because it would take a very long time and it would be hard for him to contact his friends from so far away. On top of that, Michael would struggle to learn at sea without a teacher. Although, another point of view is that he would still be able to learn some things at sea, however, he might find that he is behind when he gets back which could impact his further education including going to university or college. Moreover, despite the fact that he can confidently sail in his nearby reservoir, the sea conditions could be much rougher and winds much stronger. What is more, they don't even know if it's something that they would all enjoy.

In conclusion, I think that they shouldn't go sailing around the world because despite the fact that it's always been a dream of theirs, it could have a serious impact on Michael's education and their financial situation.
And I love the survival theme of this learning: making wild garlic pesto, nettle tea, gutting and cooking fresh fish and building a shelter! Fantastic!