Kestrel​ - YEAR 6
Welcome to Kestrel 2018 - 2019 - it's going to be a great year!
Meet the Team!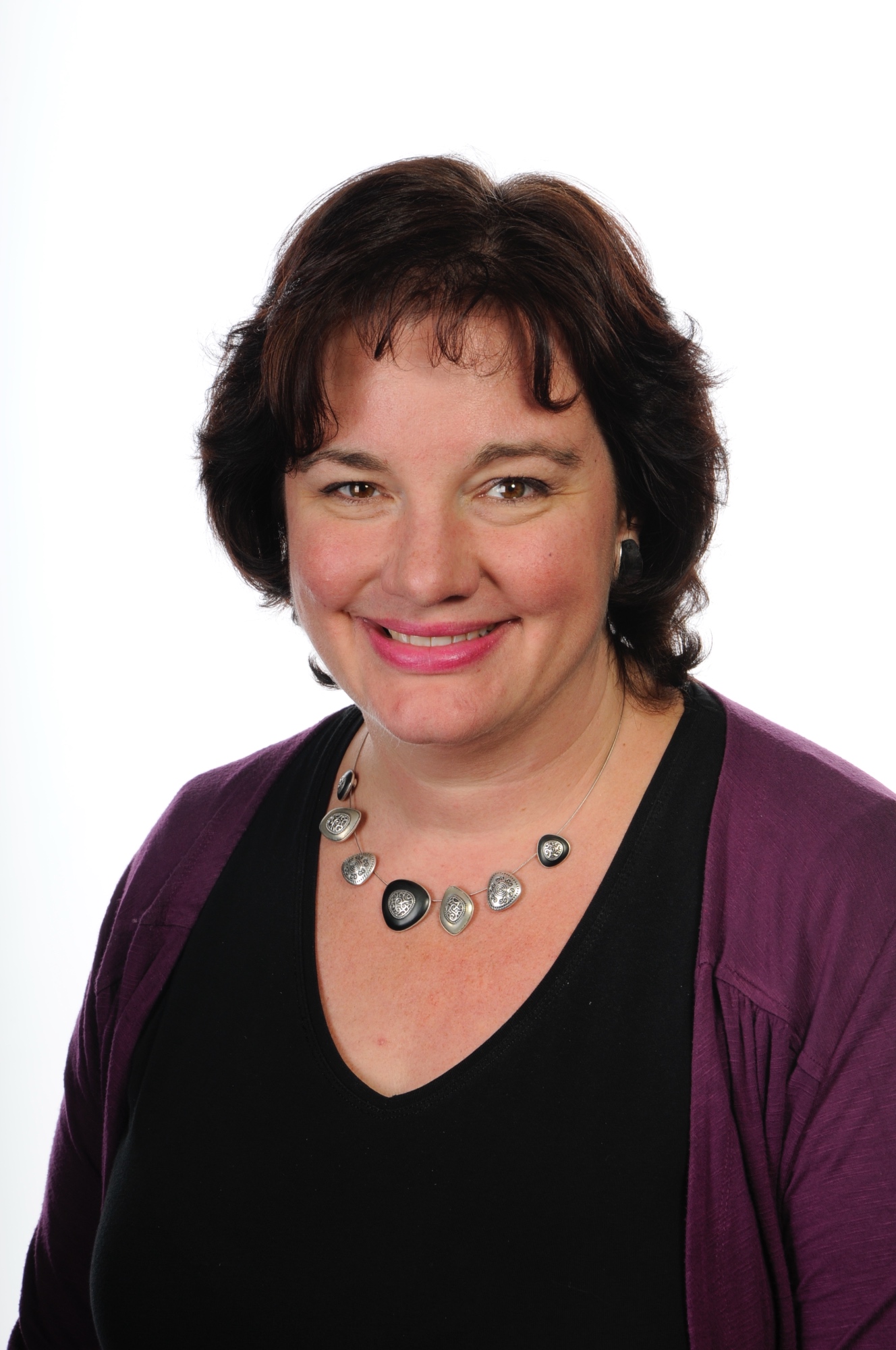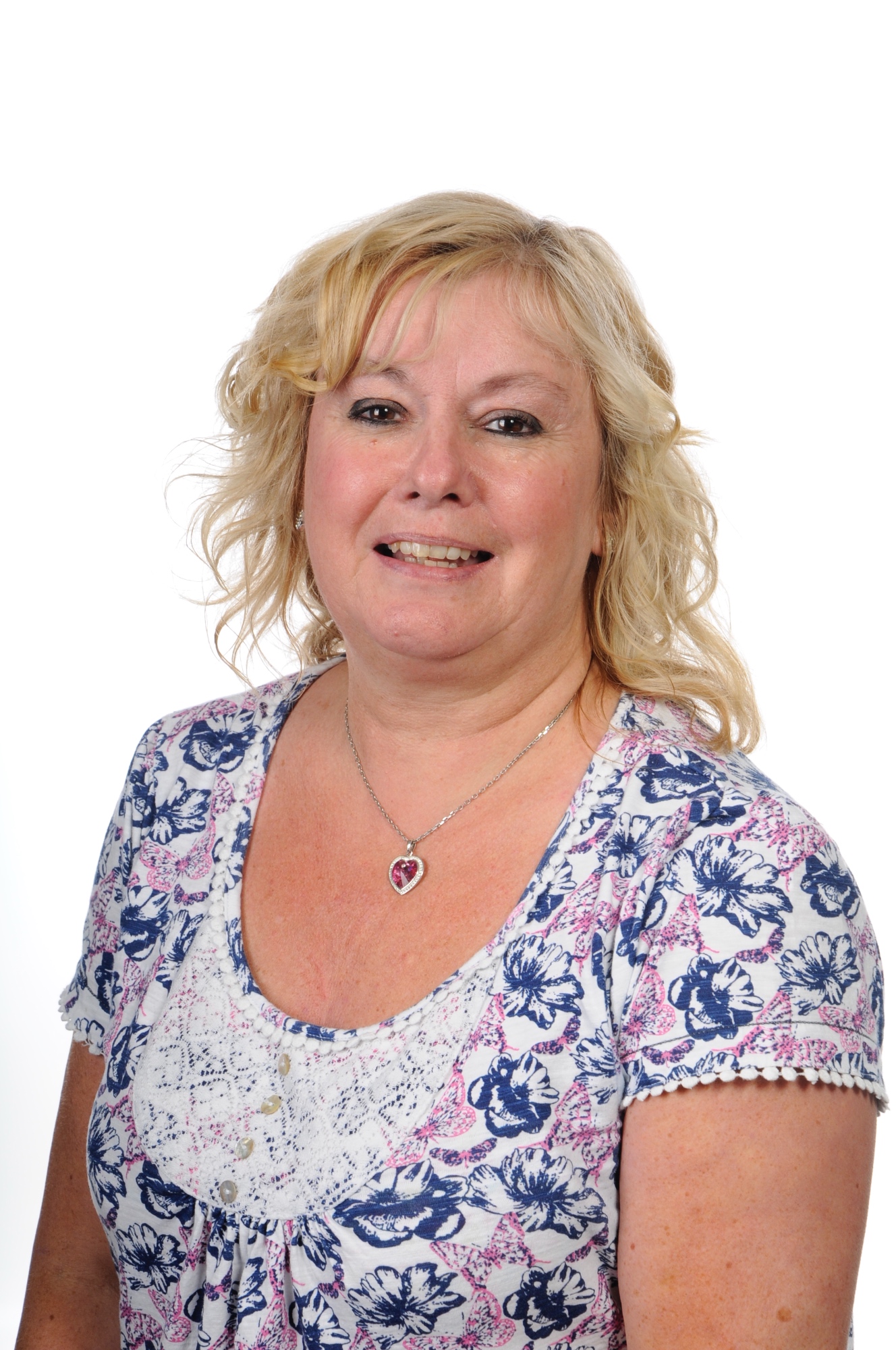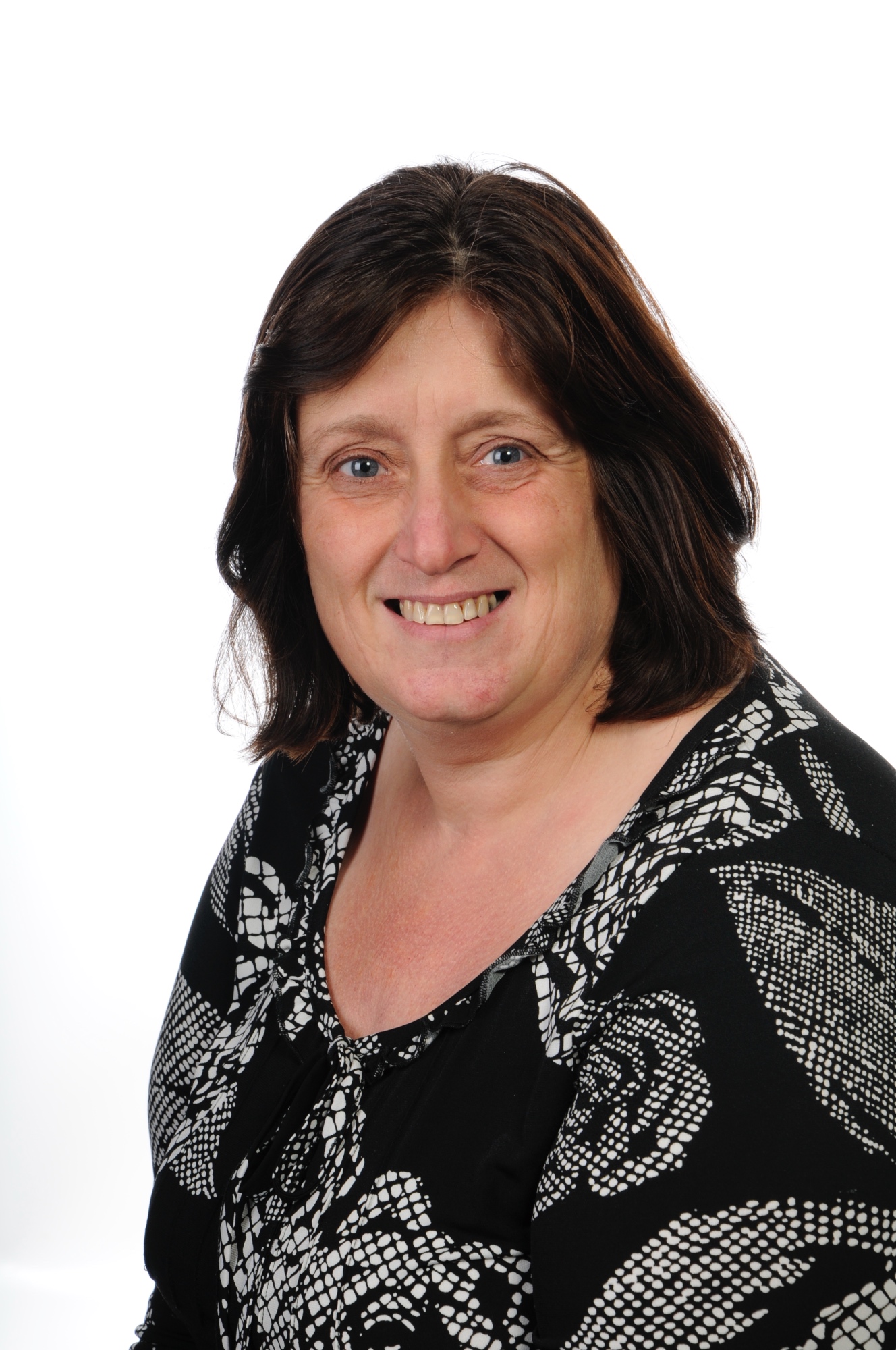 World Book Day - 7th March 2019
It was fantastic to see so many of the Y6 show up to school dressed as a character from their favourite book! We had a whole host of wizards from Harry Potter, Pooh and his cuddly crew from The Hundred Acre Wood, magical Mary Poppins, lots of poorly patients from David Walliams' The Midnight Gang, Gangsta Grannies, Frodo Baggins, The Mad Hatter, Cruella DeVille, and Stick Man! We had a great morning sharing why we love books and playing a great round of Book Taboo! Well Done, Year 6 - we're all inspired to keep reading!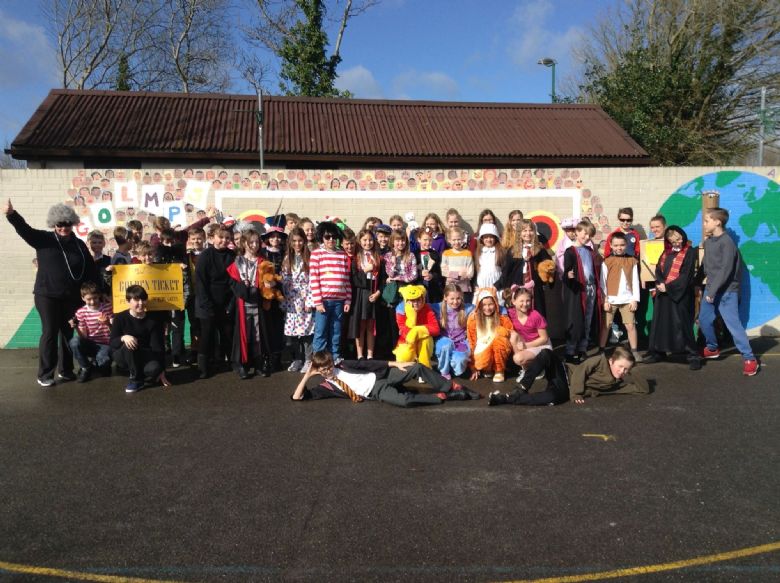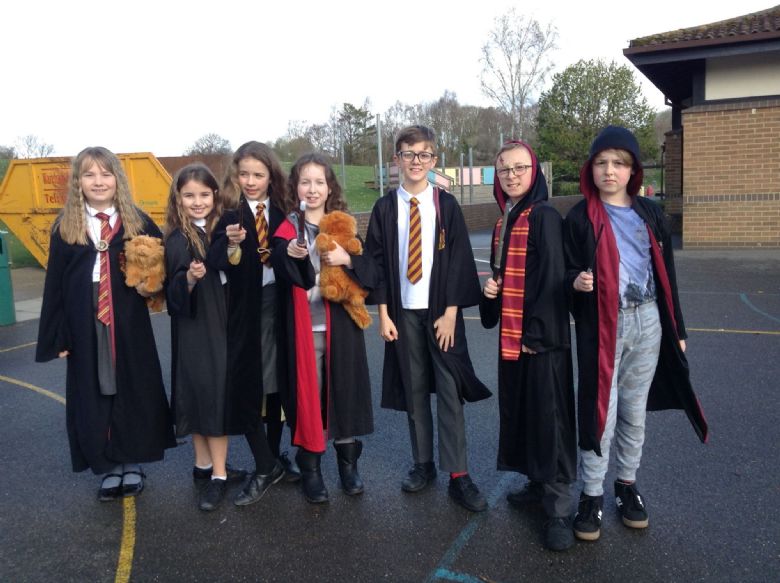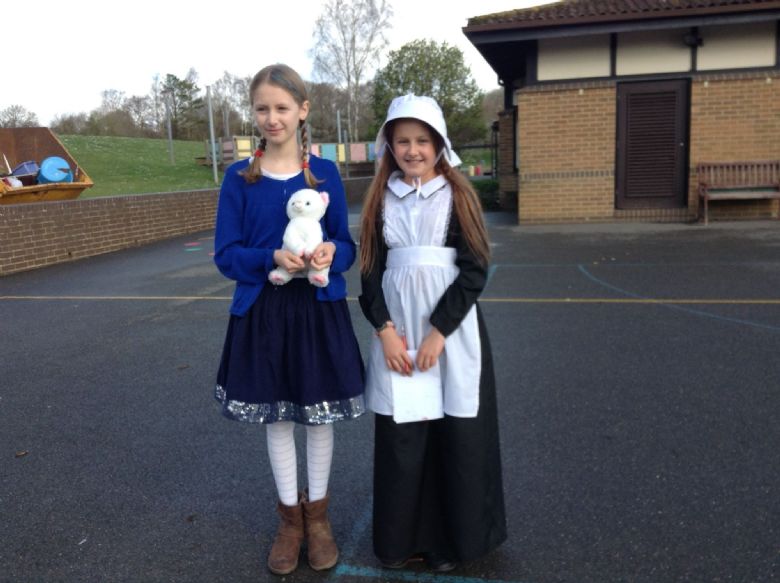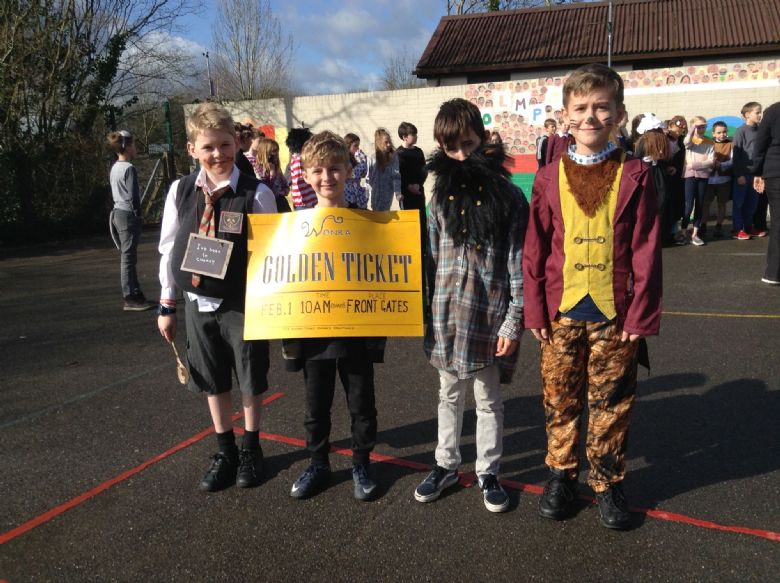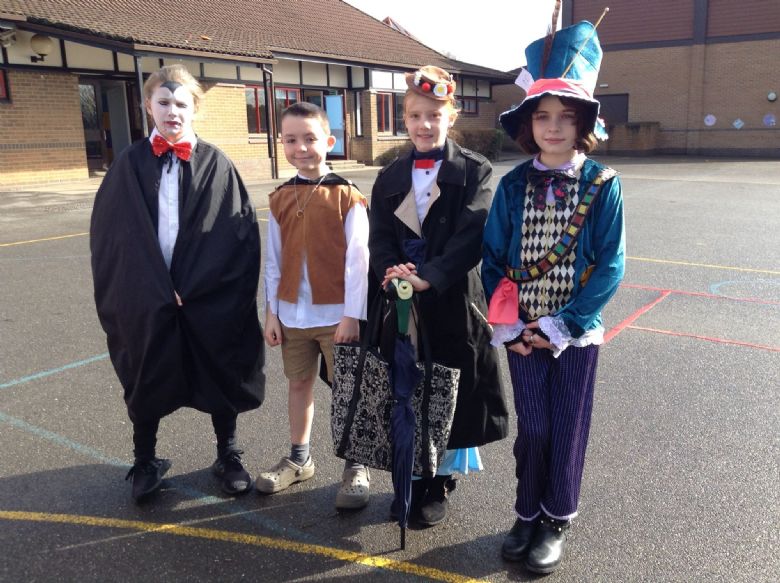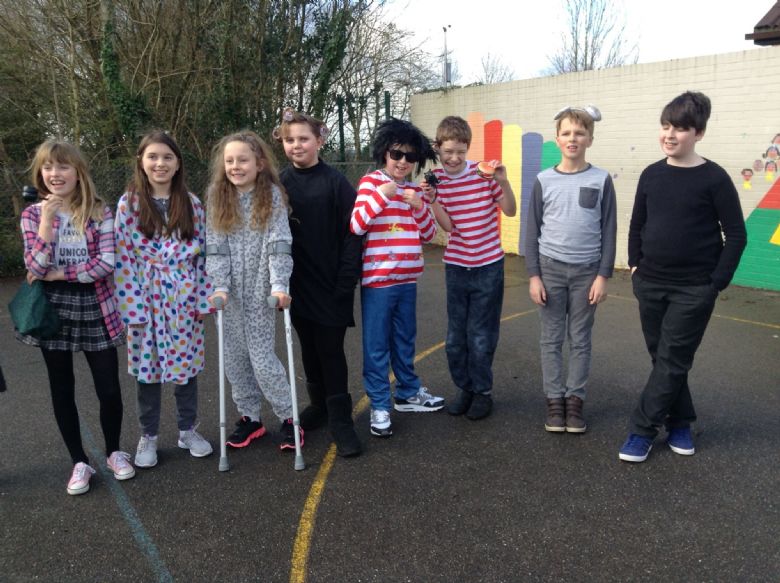 Spring Term Topic: Monarch Madness!
Over this term, Year 6 will be learning about the Tudor Monarchs and comparing them to Britain's modern monarchy. Have a look at our home learning projects below which creatively explored aspects of both. Some of the comparisons included: the architecture of the Tudor-style houses to modern houses, the Tudor Navy to the modern British Navy, Queen Elizabeth I to Queen Elizabeth II, Tudor fashion to modern fashion. Some children baked Tudor treats such as ship's biscuits and tarts and others studied the fashions of Henry's wives. One child compared sports from the Tudor times (tennis was invented by Henry VIII) to sports now and had a go at trying the Tudor sports including archery! Others explored Tudor punishments and torture methods! We are very proud of all the hard work and creativity that went into these project and have proudly put them on display in our corridor. Well done Year 6!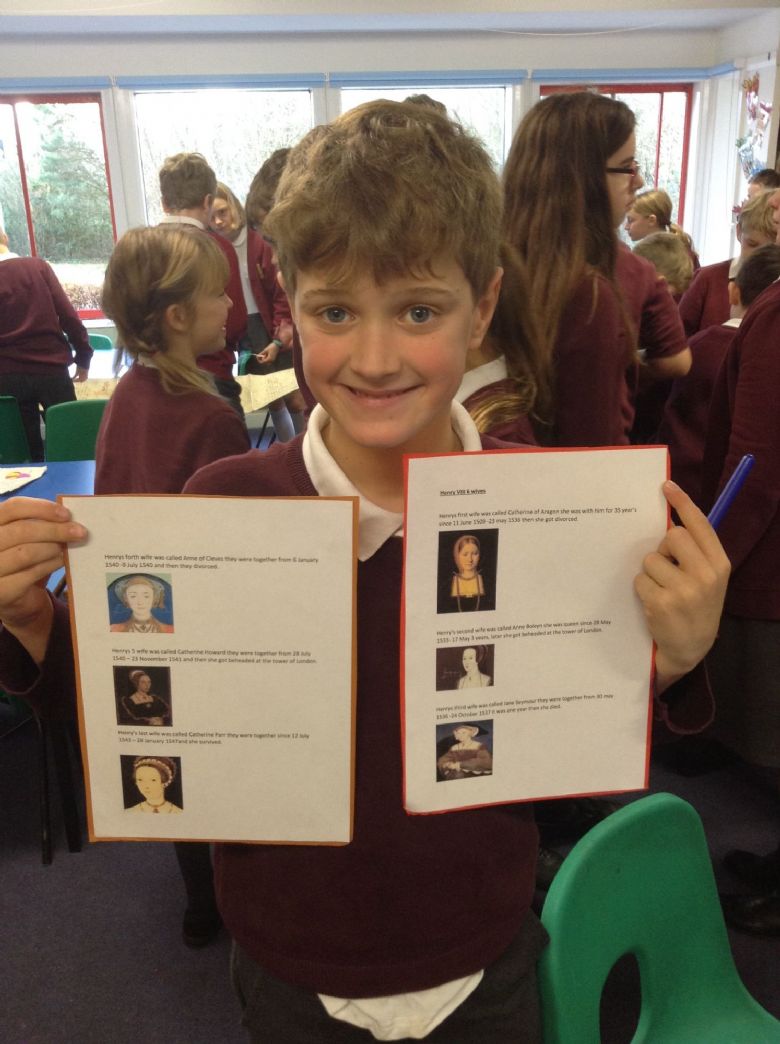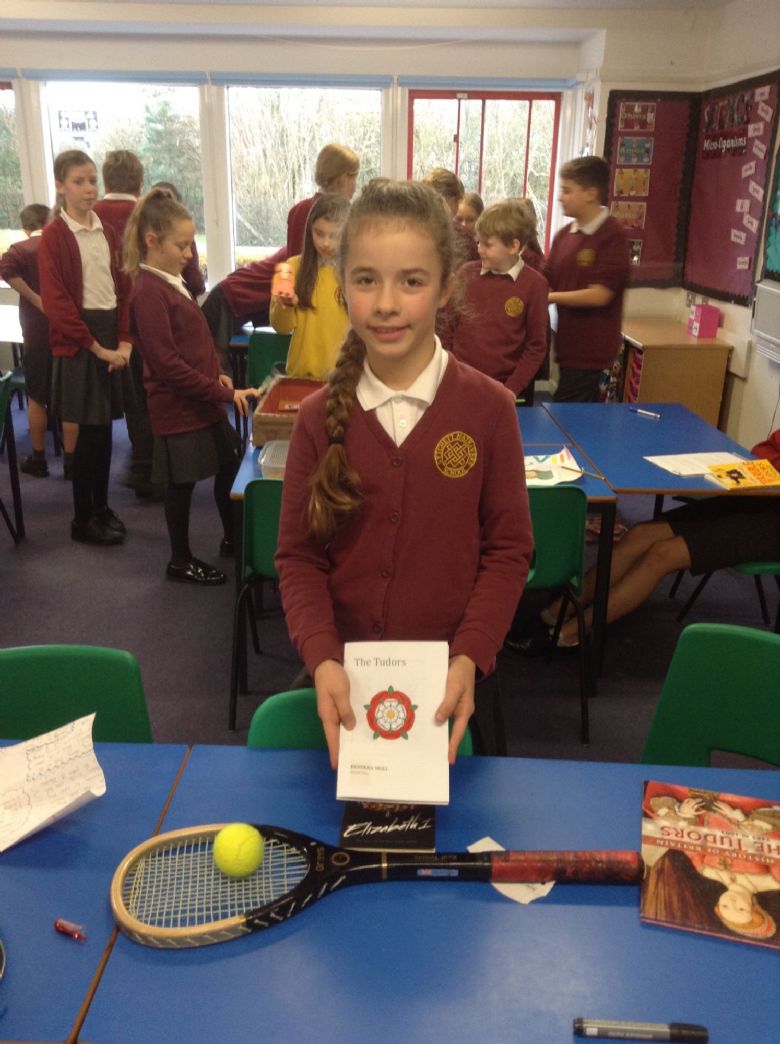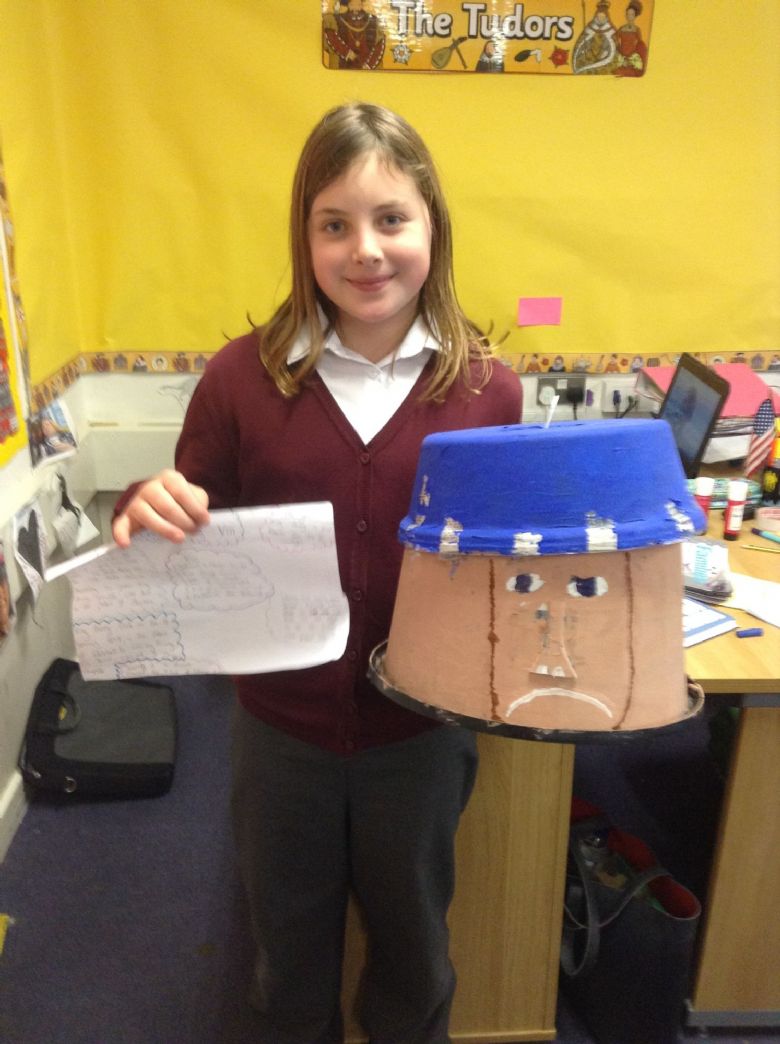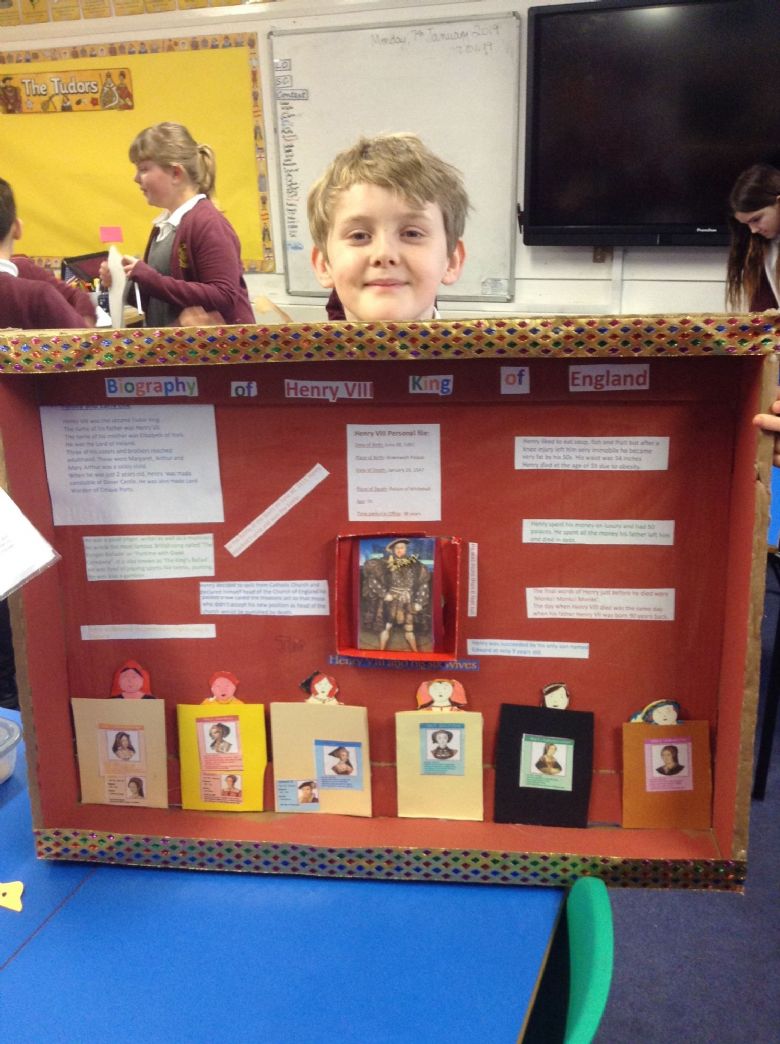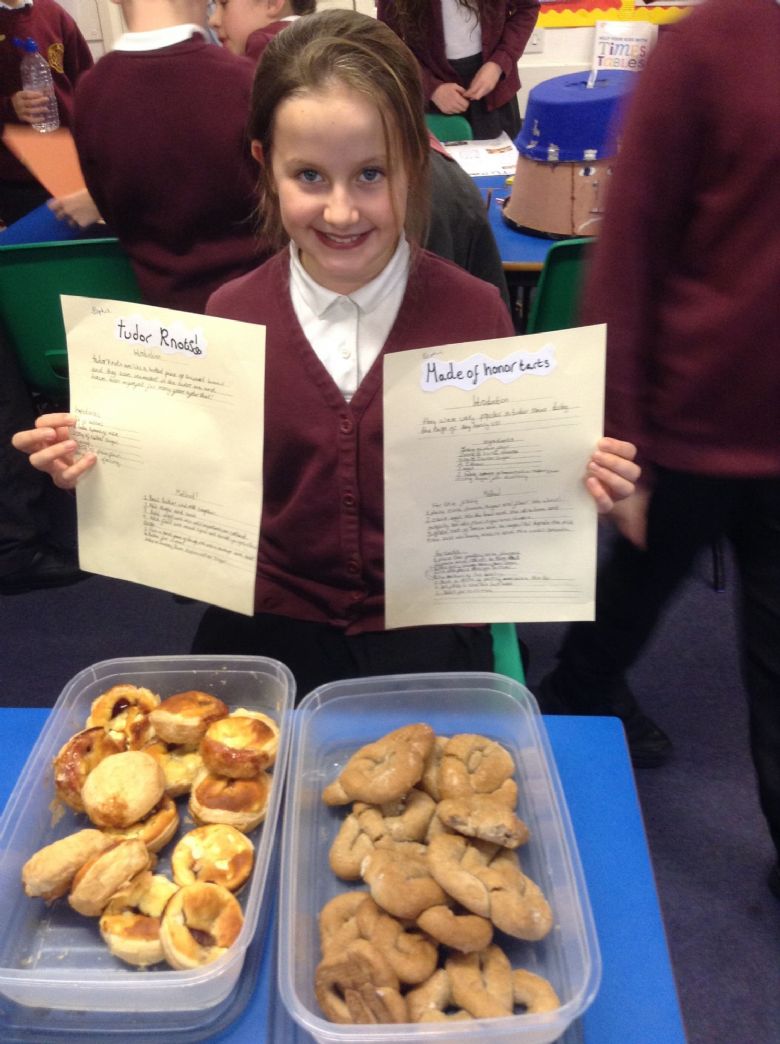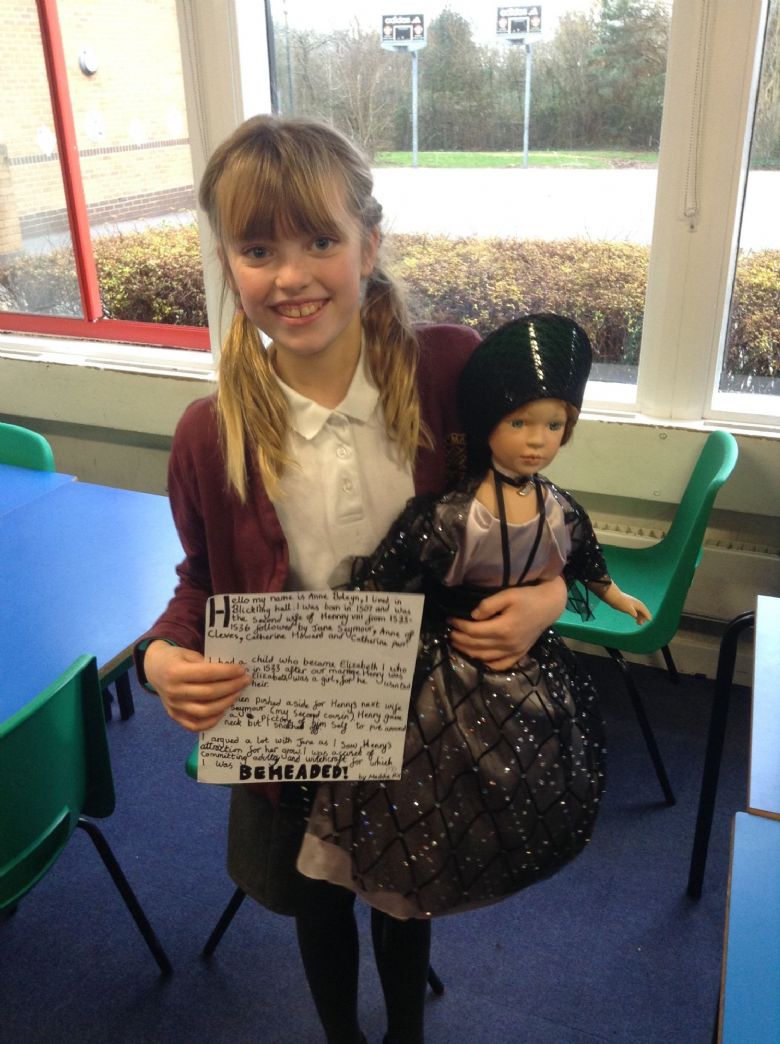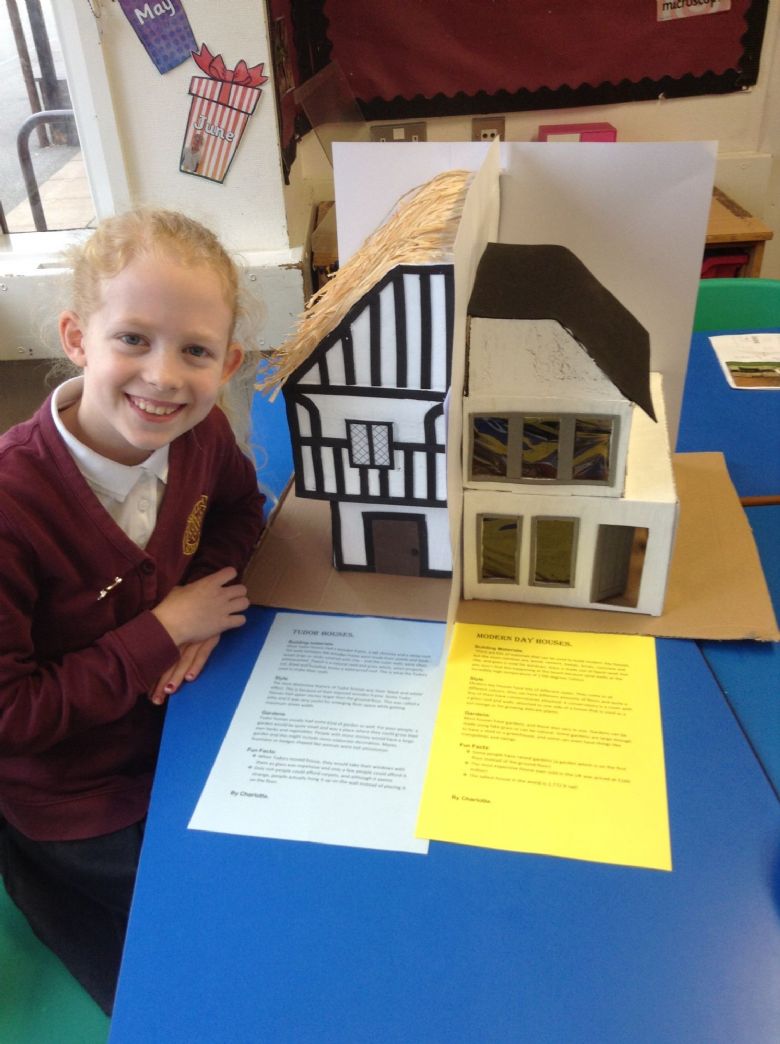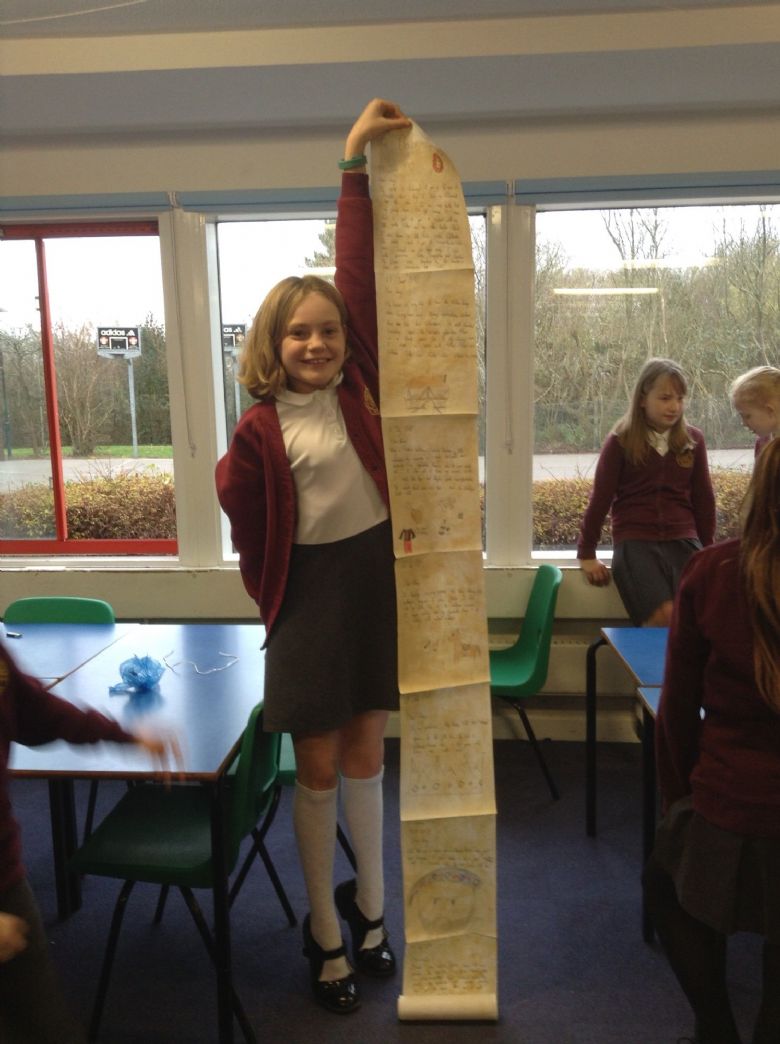 Victorian Exhibition!
On Monday, 19th November, Y6 invited family and friends to attend a world-class Victorian Exhibition. The children had planned, organised and arranged the whole programme of events which highlighted their learning over the last term. Stalls were set out that featured delicious treats from the Victorian era. Everything from Victoria Sponge, jam tarts, coconut ice, sausage rolls, and apple crumble with custard was on display and available to taste! The young chefs advertised their baking with colourful menus and posters and were on hand to explain the history of their dishes. In other parts of the hall, inventions made by the children were on display alongside models of suspension bridges. Visitors were encouraged to design a bridge of their own to rival those made by Brunel! Victorian toys were arranged on tables and guests could try their hand at making a ball and cup. A pin-hole camera had also been built by the children and the science behind the images was explained by the children. In the art corner, children showed off all the work they had made during the term and taught the visitors how to make a print in the style of William Morris or a Victorian Christmas card. The evening was rounded off by two dramas written and performed by the children about the plight of Victorian child workers. All in all, it was a fantastic evening and a real credit to the children. Everyone had a great time and we are very proud of them!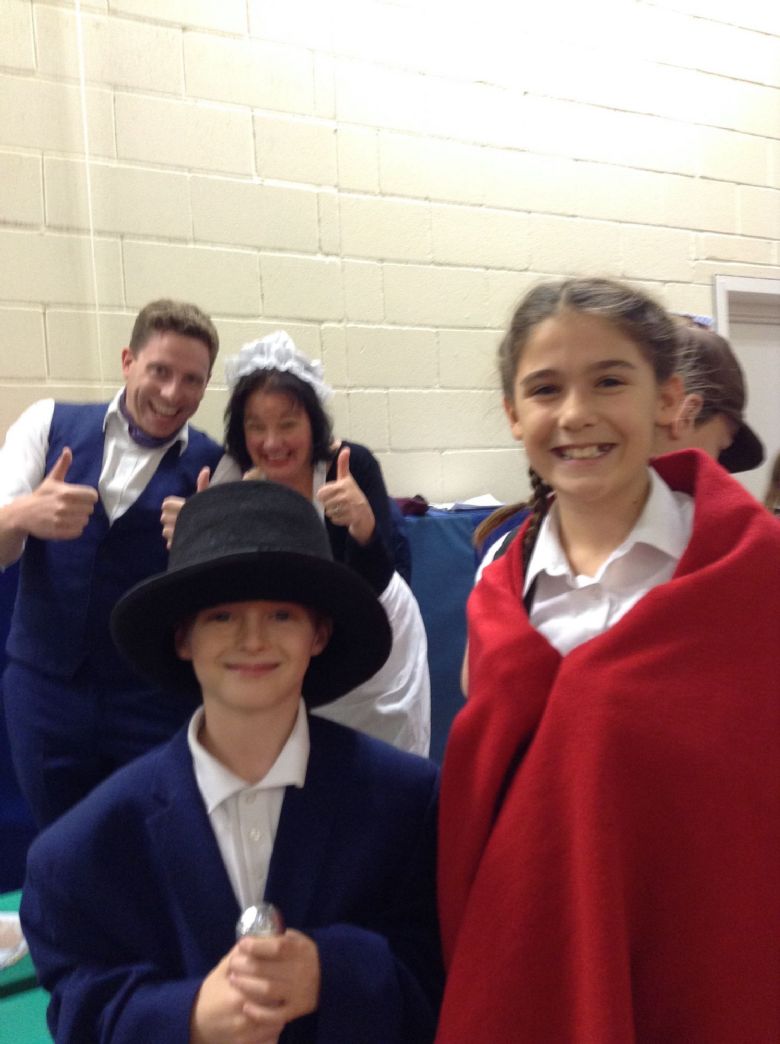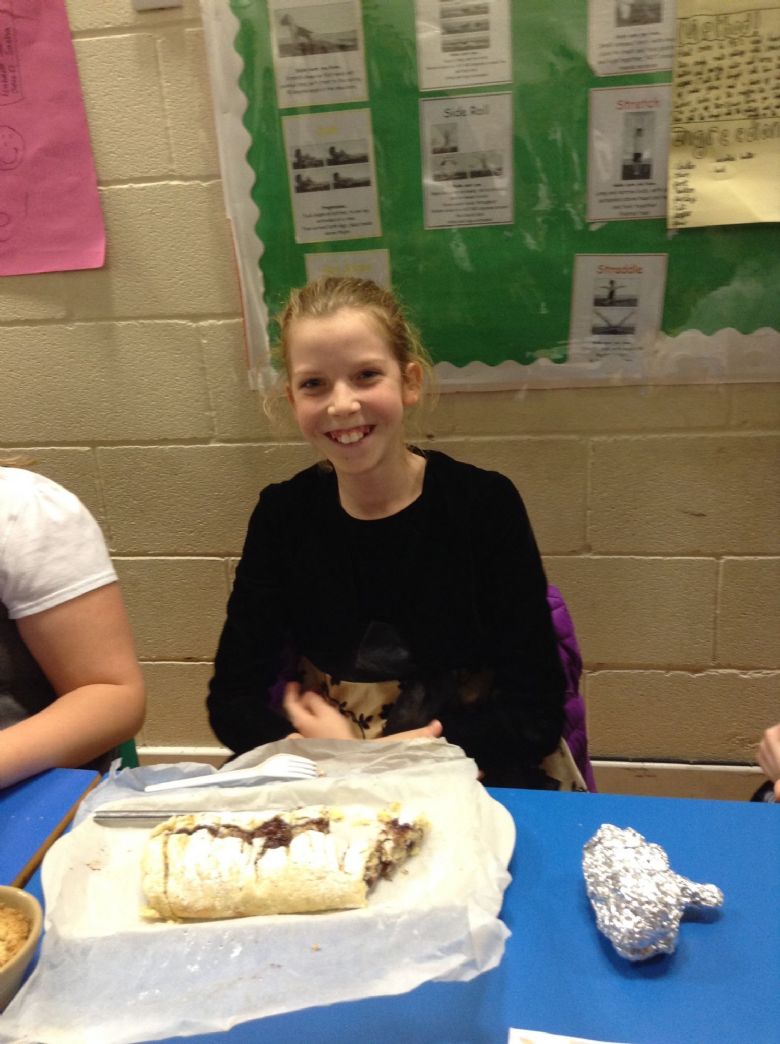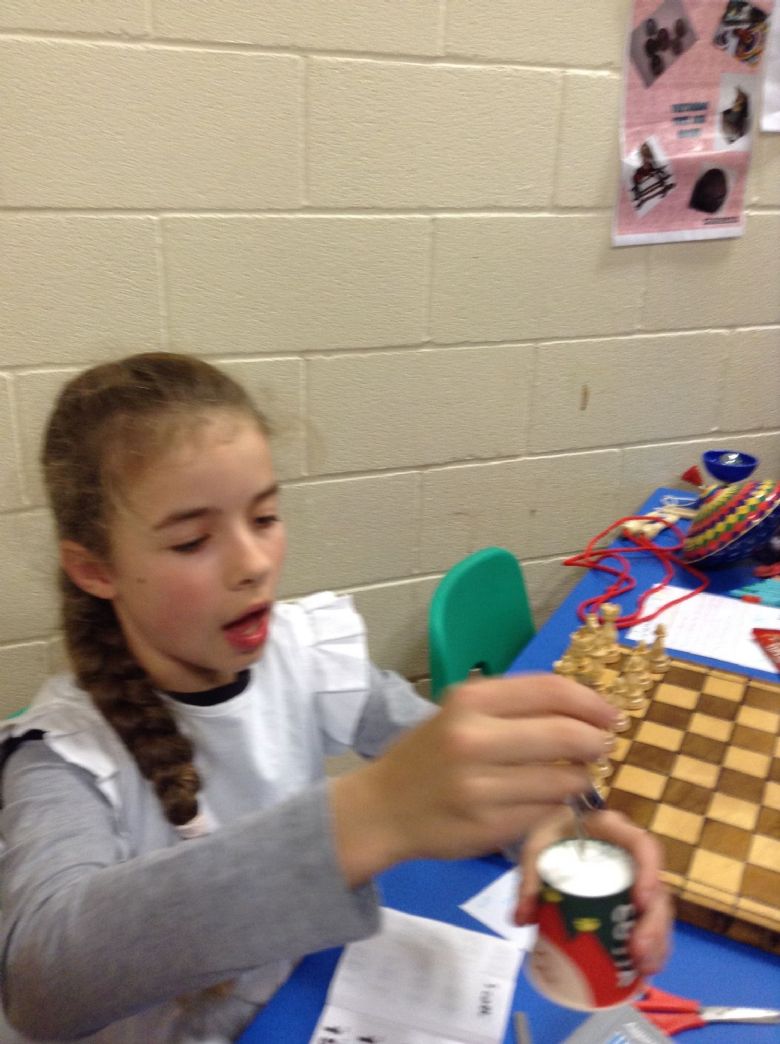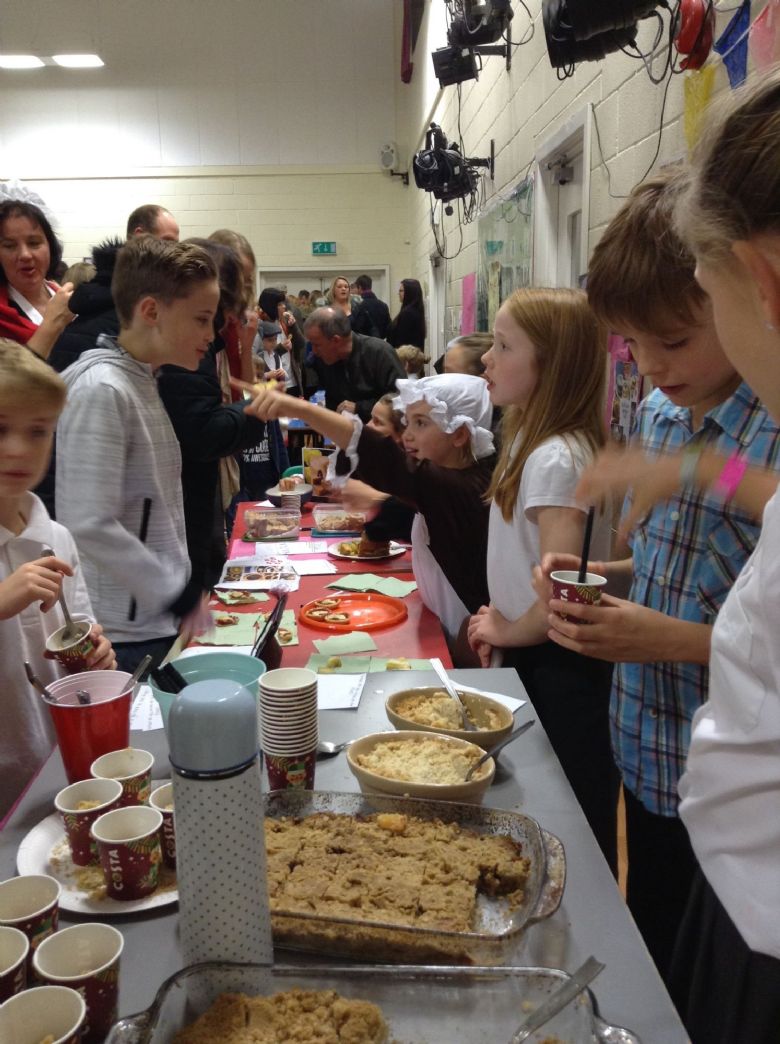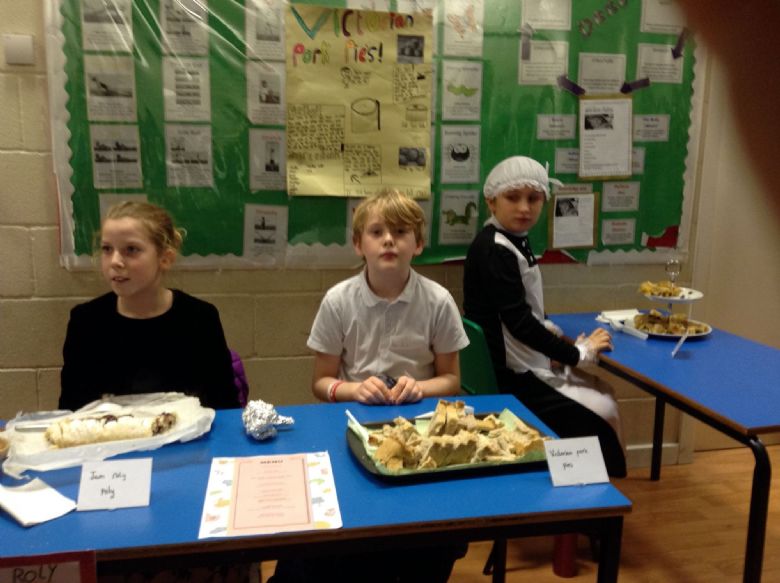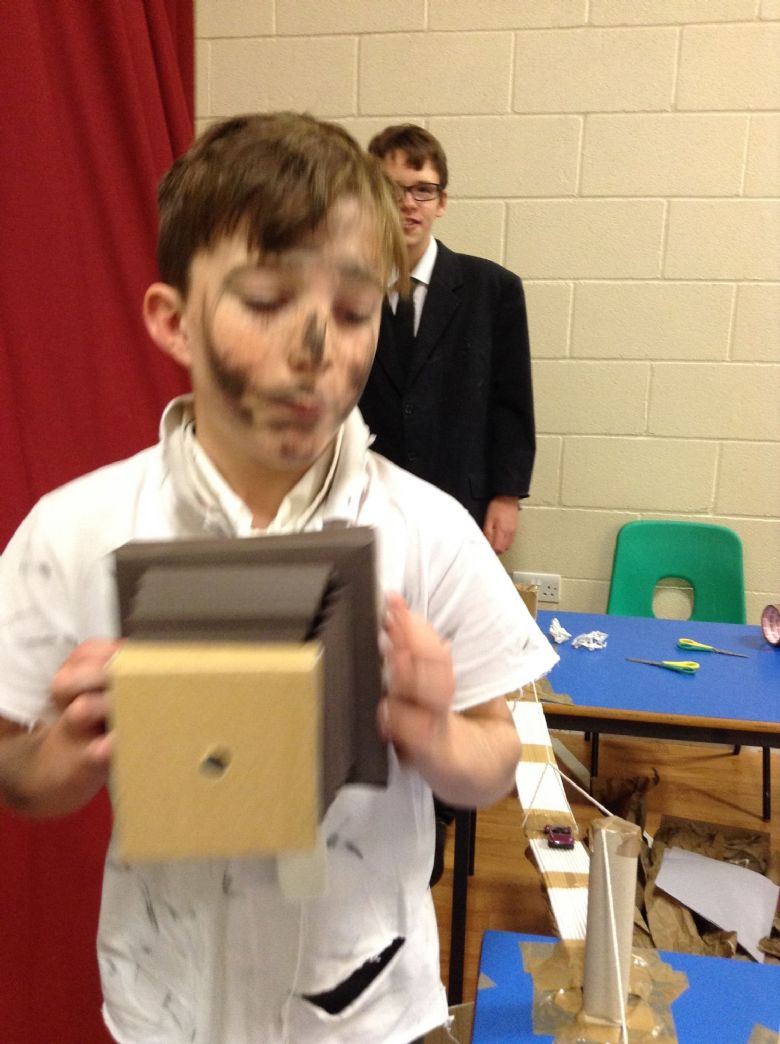 Victorian Drama Day!
On Monday, 8th October LMPS was invaded by chimney sweeps, house maids, beggar children, rich ladies dressed in silk and flat-capped cheeky lads as the hall was transformed into a Victorian school room, coal mine, factory, mill, hospital and the estate of Lord Shaftesbury. The Tree House Theatre Company brilliantly involved all of Year 6 and their teachers in re-creating life for children during the Victorian Times. During the morning, the classes were divided into four groups and each group learnt their lines and practised their roles. After lunch, the classes came together and performed a drama which made the audience laugh, gasp and brought some tears to a few eyes.
The central theme of the drama was to show how reformers such as Lord Shaftesbury and Dr Barnado worked to change the laws in Great Britain which allowed children to work in terrible jobs in unsafe conditions. Before the laws were changed children as young as six were working in factories for up to twelve hours a day with little or no breaks and a pittance for wages. Young boys were sent up chimneys even when a law was passed because the cost of a chimney brush was more than the fine for using a boy. Children who worked in mines faced daily dangers as did children who had to work on the streets for unscrupulous masters. Fortunately, brave men and women like Shaftesbury fought for the rights of children to go to school and not to have to work in terrible conditions. It was a great day of drama which helped Year 6 to appreciate their rights to be safe and to receive an education!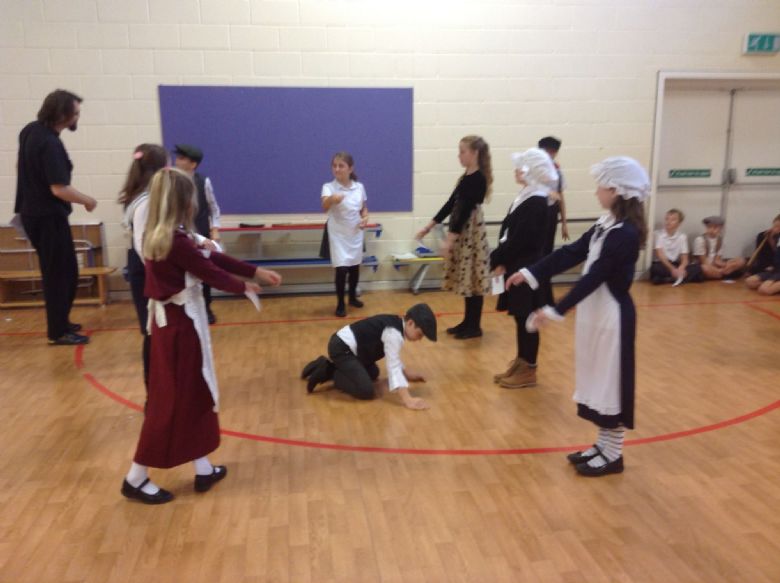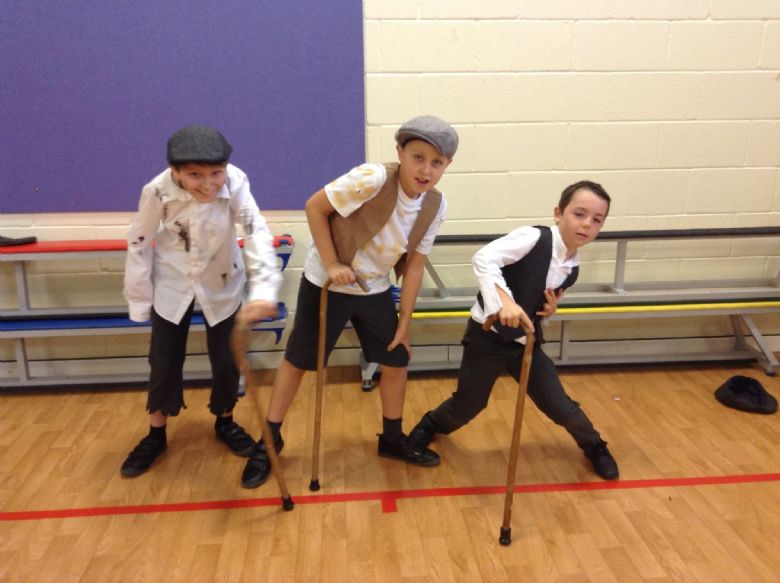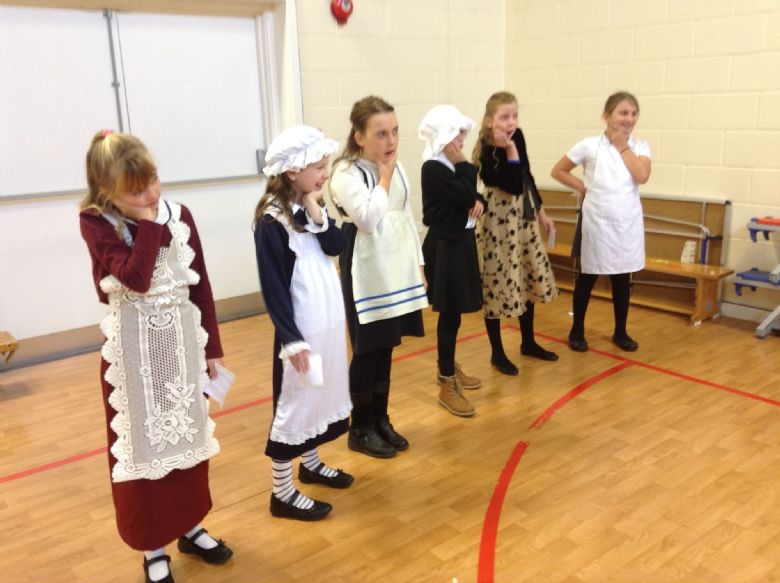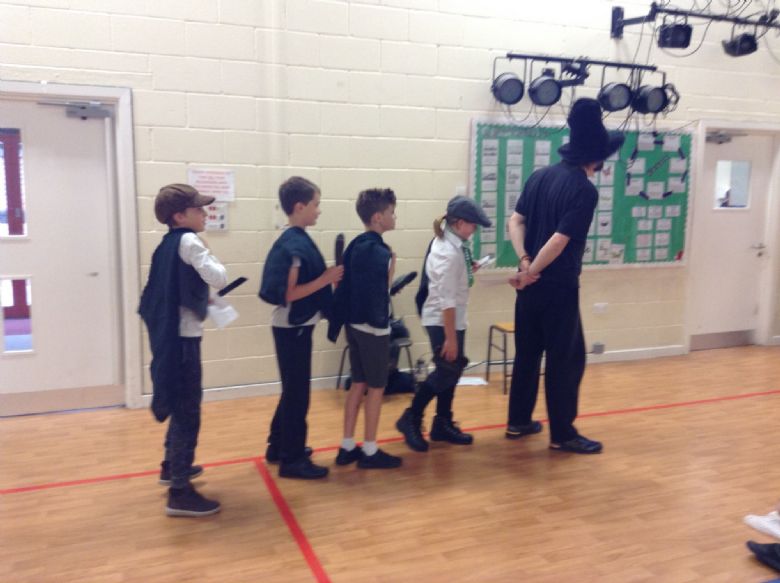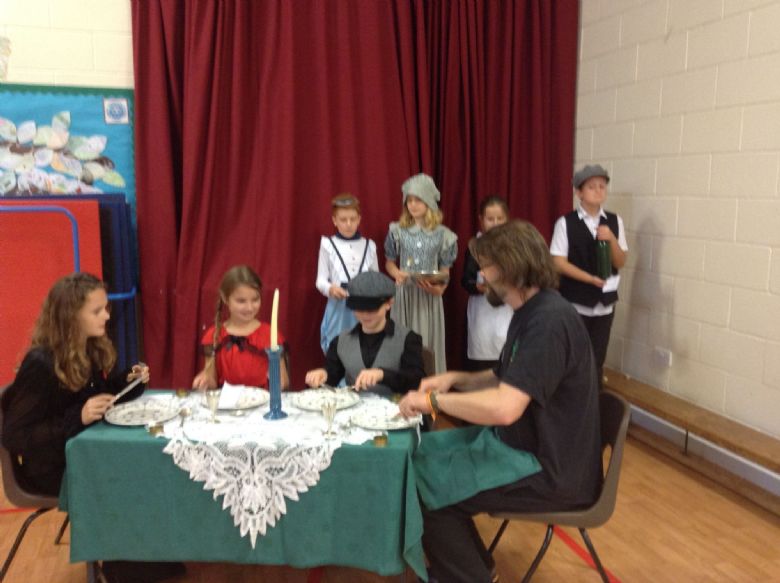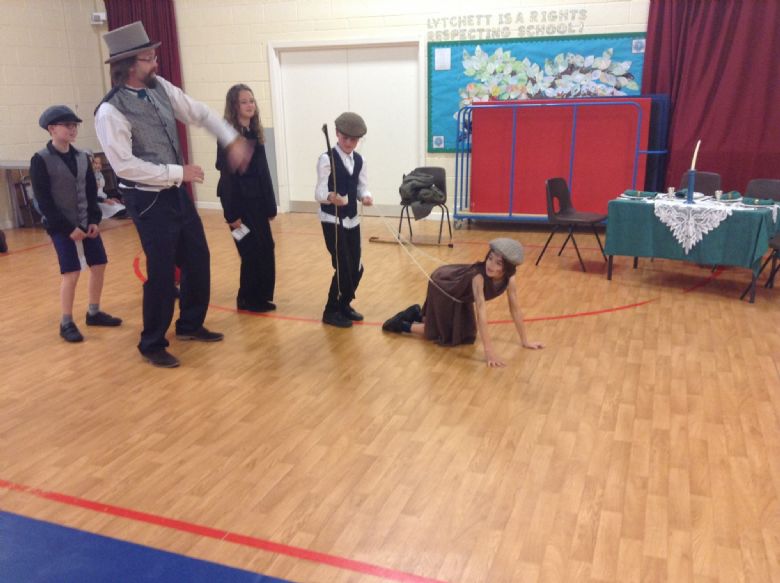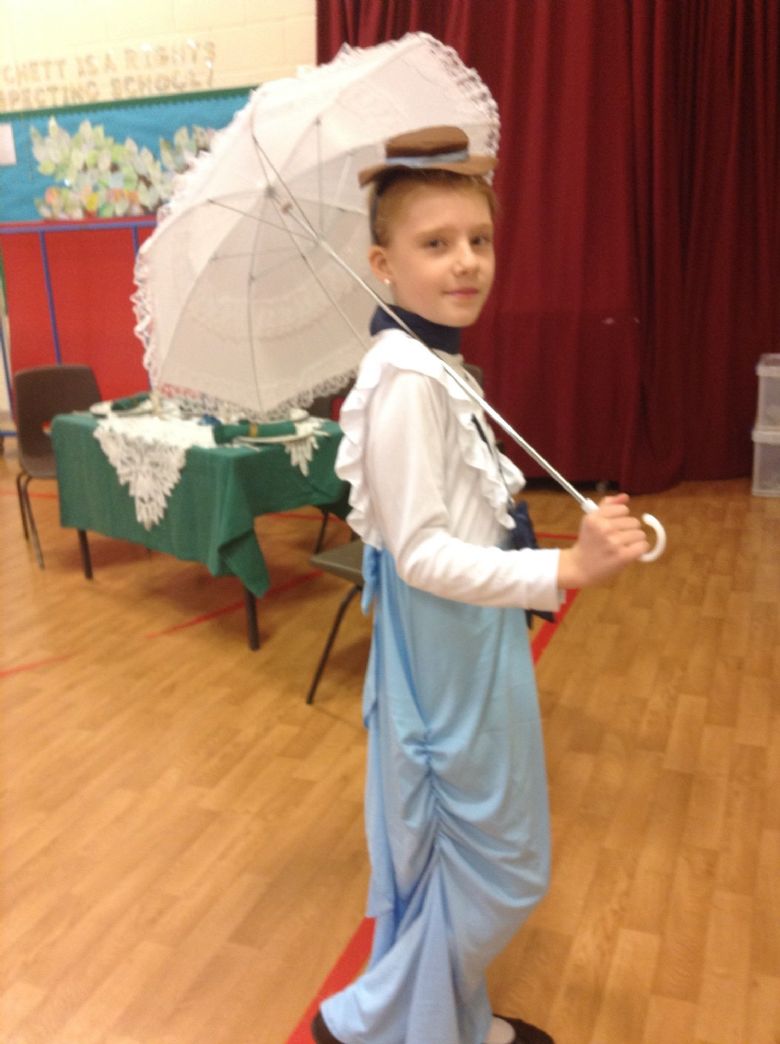 Kestrel 2018-2019
Kestrels are off to a flying start! Over the summer the children researched the topic of Victorian Inventions for Autumn topic on the Industrial Revolution. The Victorian period saw many major developments that made travel, communications and trade easier for many people. The railways allowed people to travel cheaply and rapidly, opening up new possibilities for both rich and poor. The postal service expanded after the introduction of the 'Penny Post'. Many of the things we take for granted today, such as photography, telephones, electric light bulbs and cars were invented during Queen Victoria's reign. We were amazed and astounded at the variety and quality of projects that were brought in: homemade sweets and Victoria Sponge cakes; a hand-sewn corset; models of Penny Farthings, telephones, and cameras; Powerpoints and posters on Morse Code, the first automobile and the life of Queen Victoria! Well done Kestrels - our corridor display looks fantastic!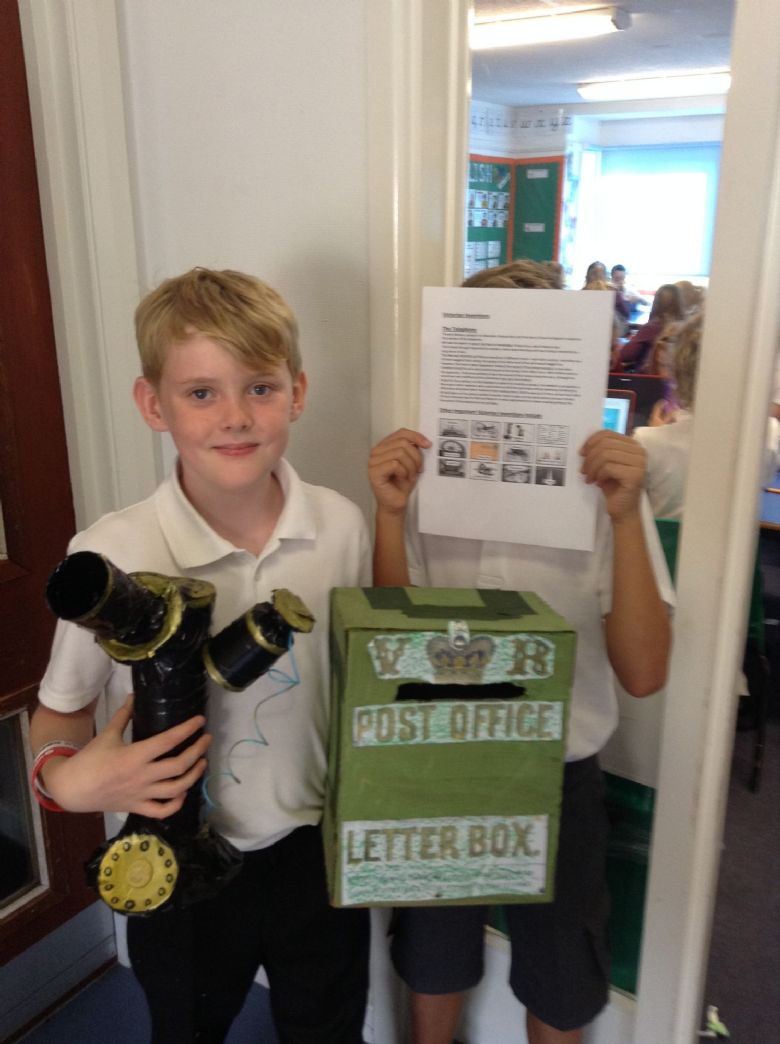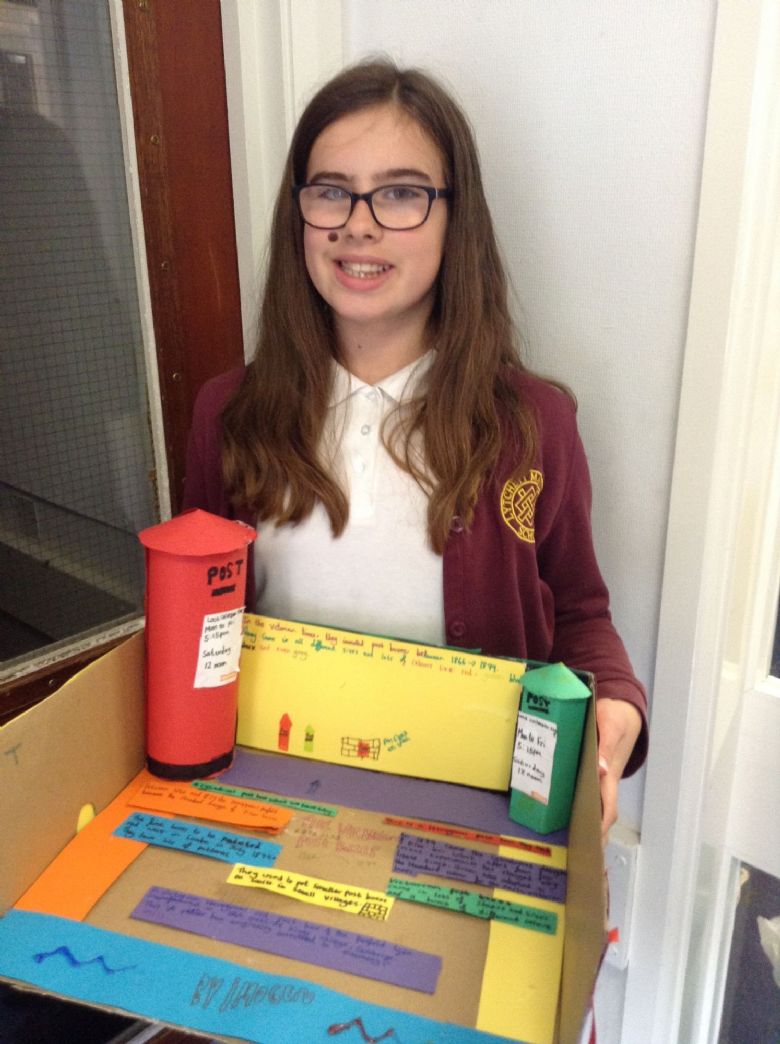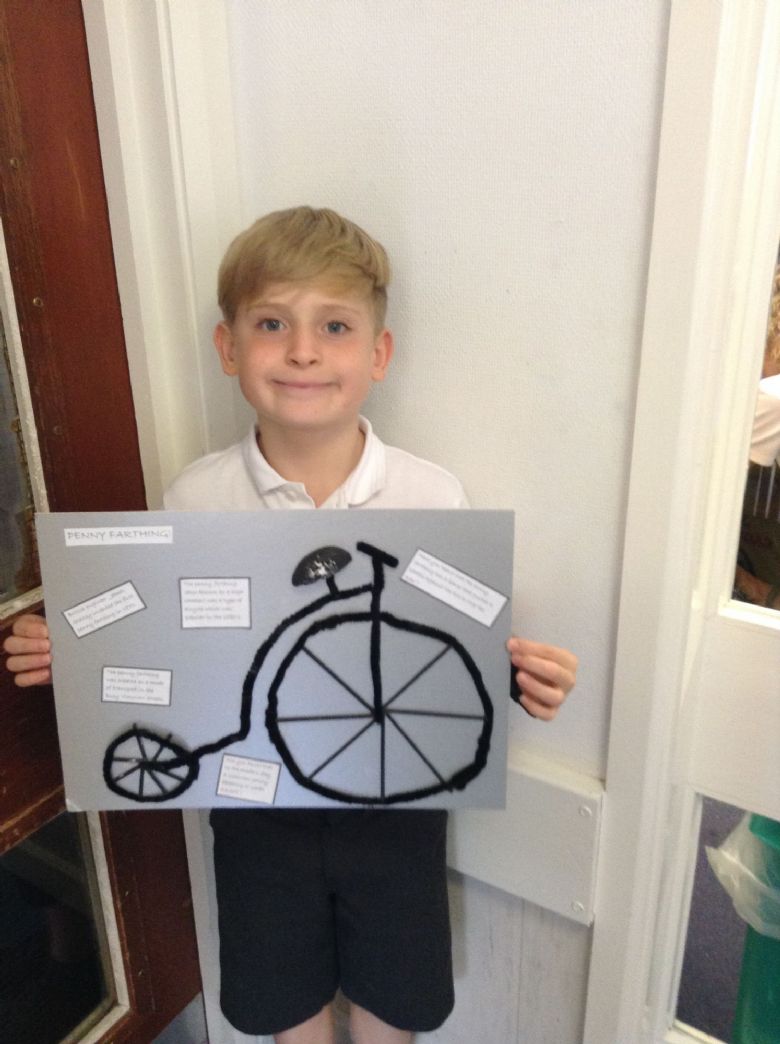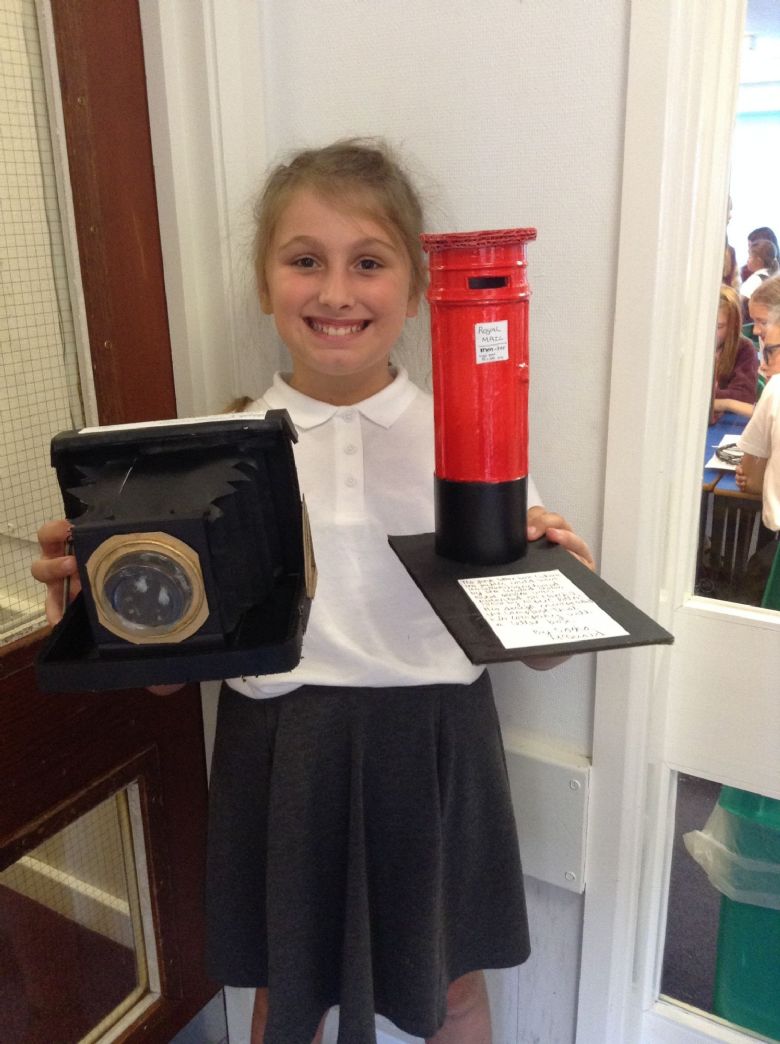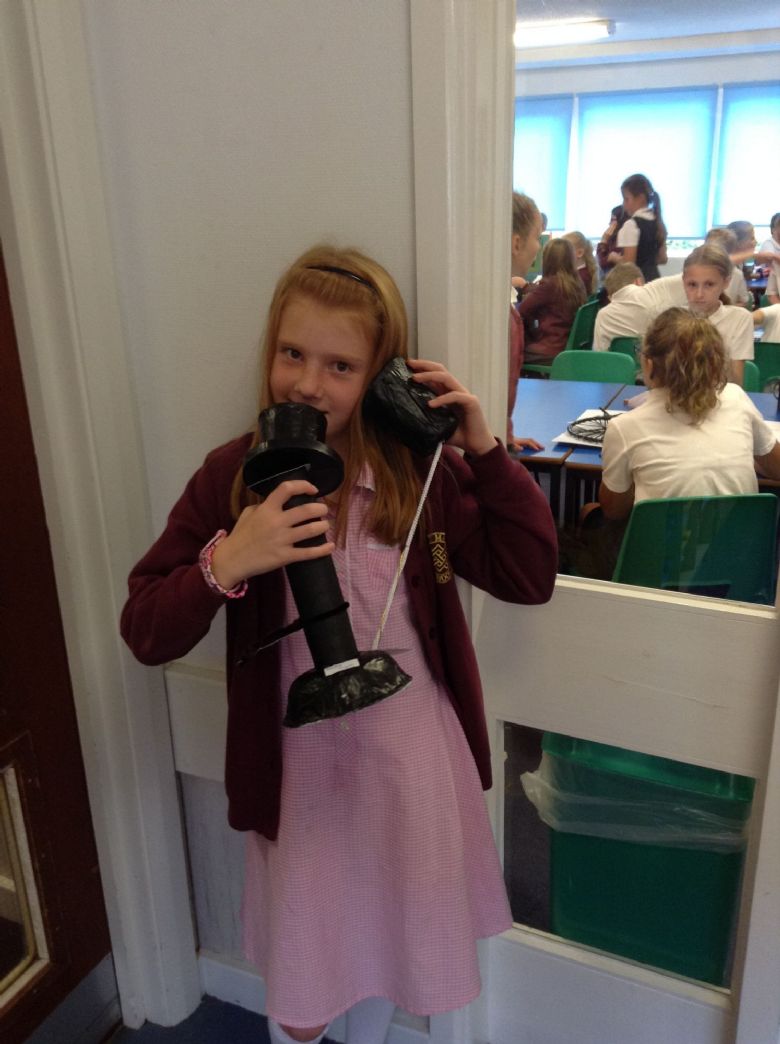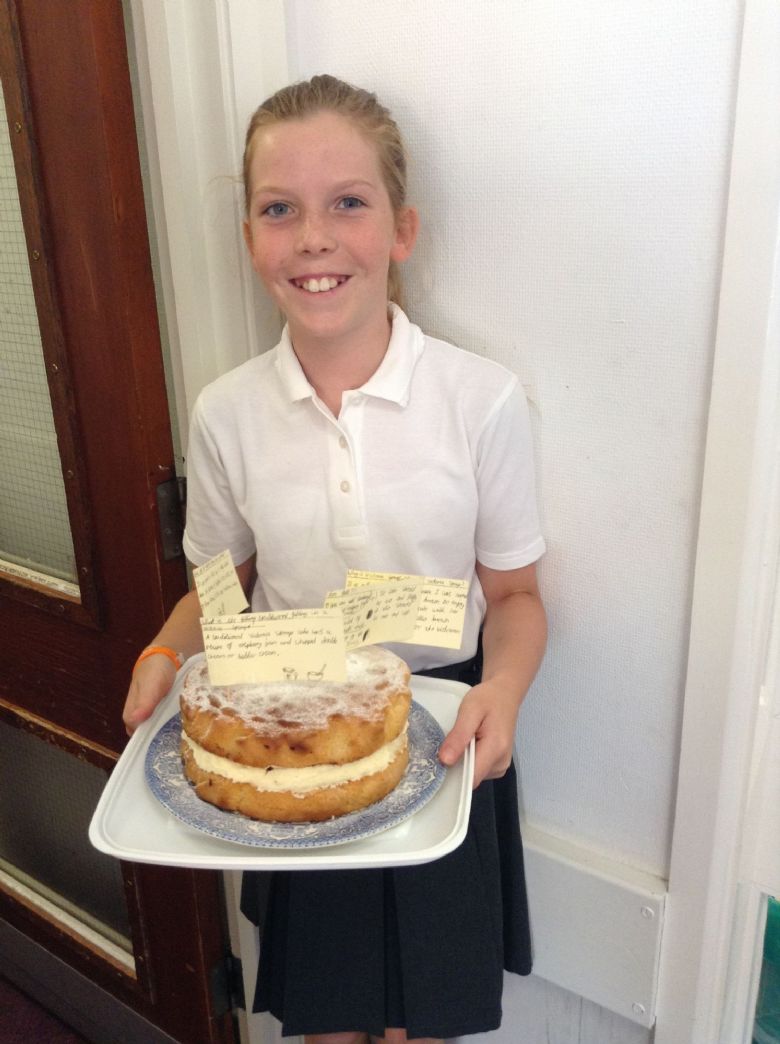 Code.org
During our computing lessons we are learning to coding using a brilliant website called code.org.
To see what we have been doing click on the link below with us and we can log in and show you what we are working on:
https://studio.code.org/sections/GLHDPK