Kestrel​ - YEAR 6
Welcome to Kestrel 2018 - 2019 - it's going to be a great year!
Meet the Team!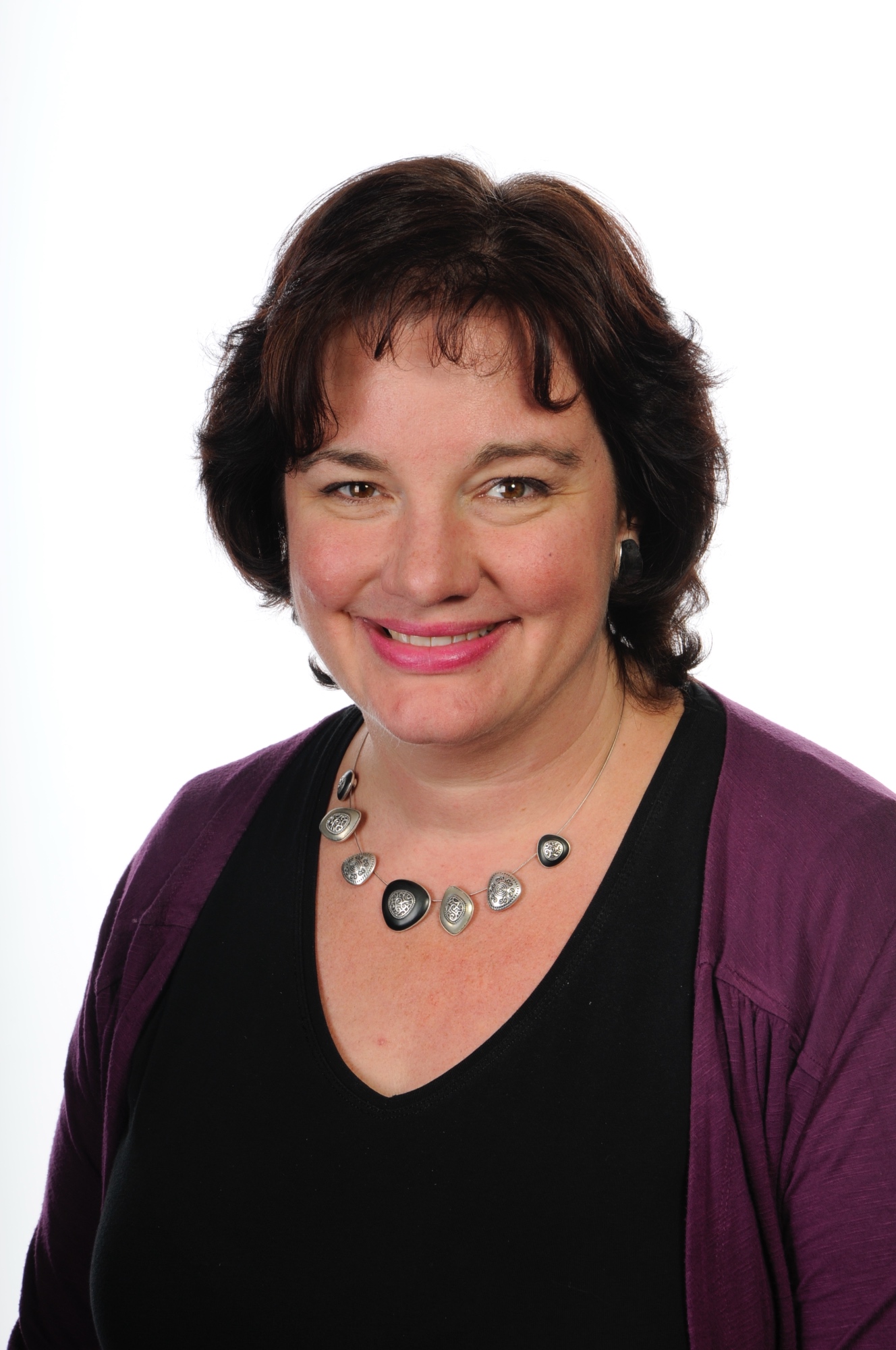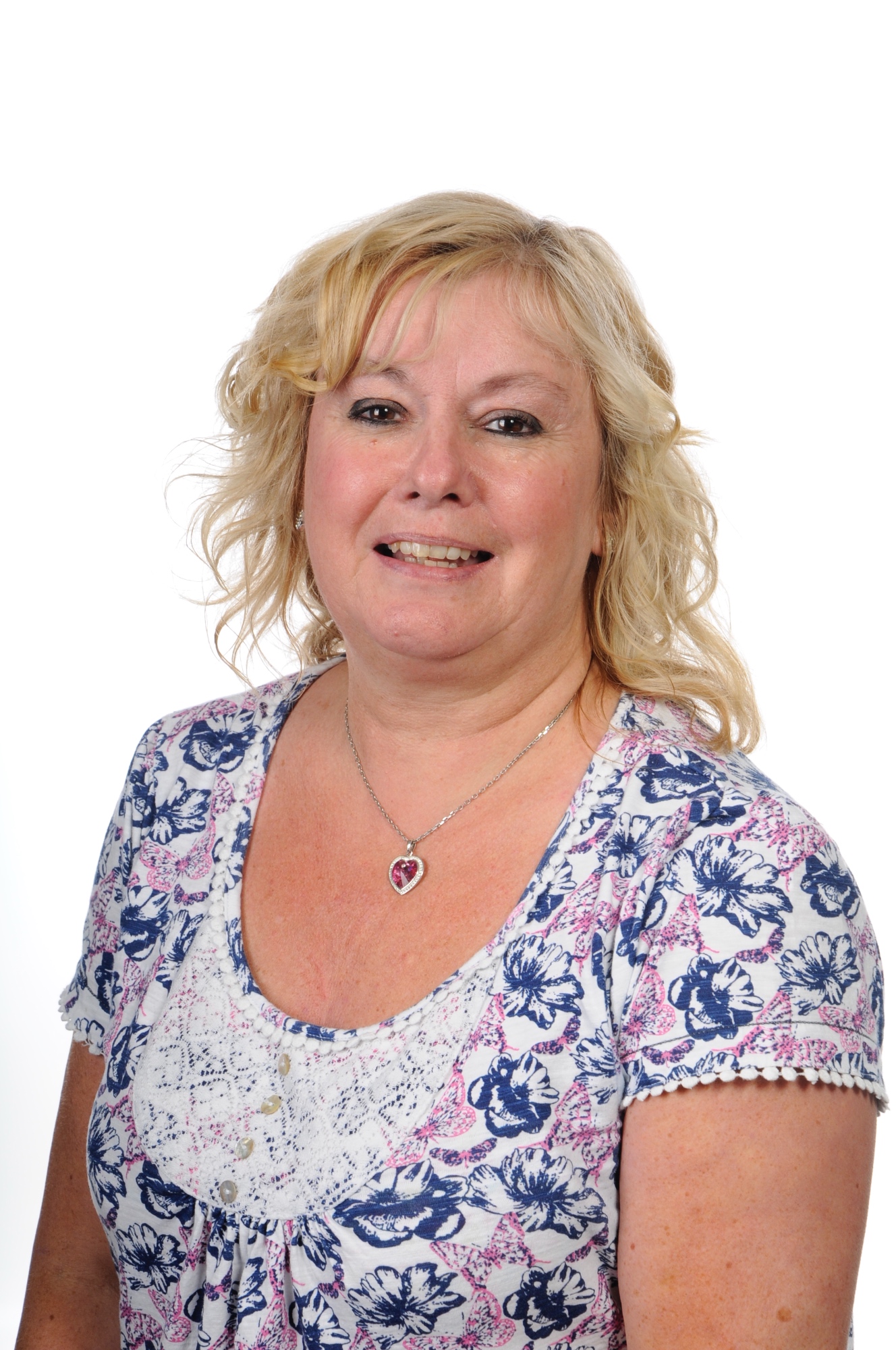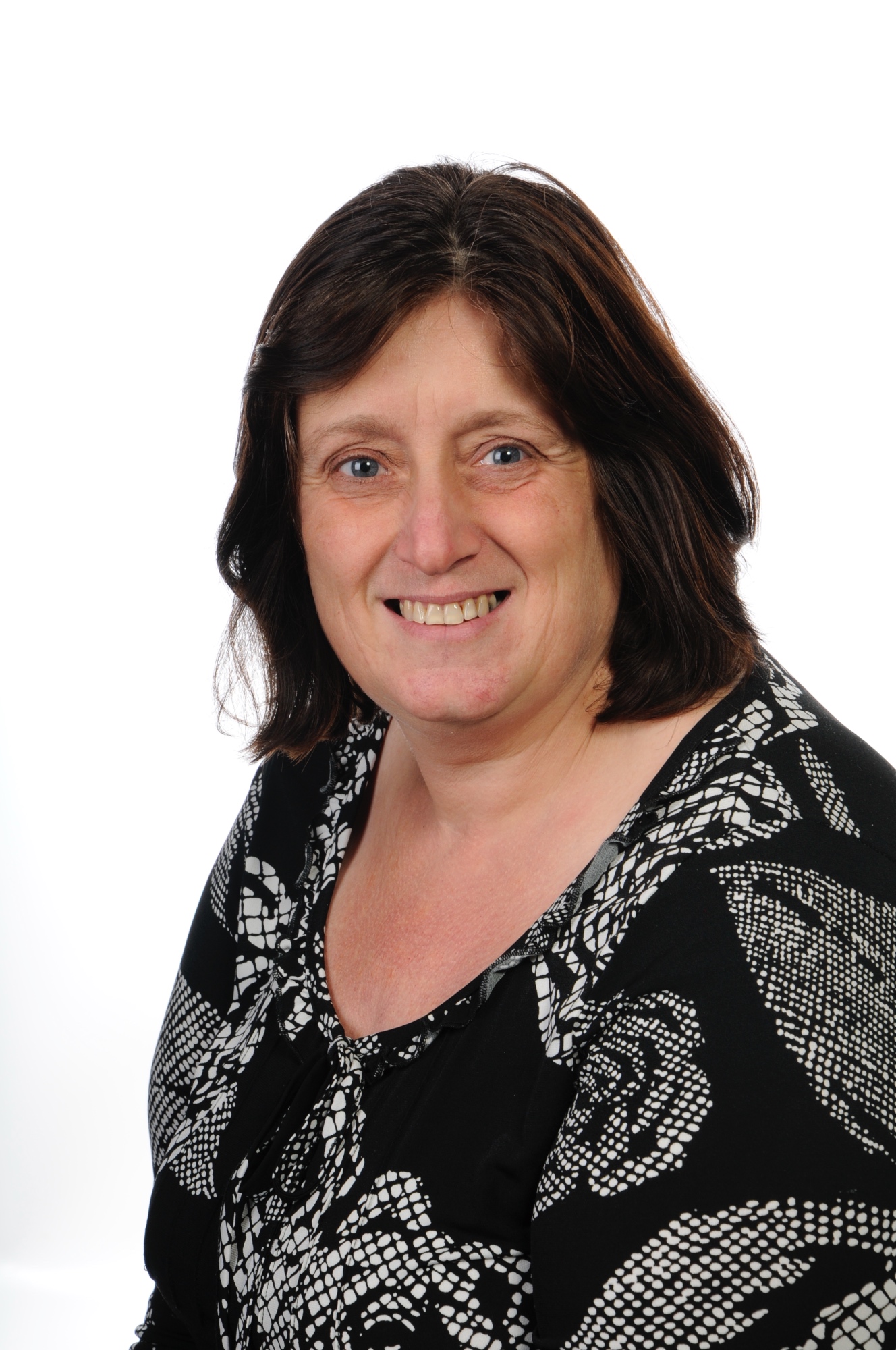 Y6 Survival Week! 20th – 24th May 2019
After being tested in their English and Maths during the SATS, the Y6 were thrown into a week of activities to test their survival skills. Imagining that an earthquake had struck Lytchett Matravers, the children were put into teams and had to construct a shelter out of minimal materials. Throughout the week, they filtered water, built a seismograph to measure earthquakes, practised earthquake drills and wrote a story and a play about their experiences. A highlight was the day of activities where Mrs Dominey helped the children to create beautiful silk paintings based on the feelings of earthquake survivors; Mr France taught the children how to build a fire (and roast marshmallows!) and Mr Burton fed the children insects and helped them to cook a recipe that included the creepy crawlies as a main ingredient. Throughout the week each team earned points for team work, tidiness, and attitude – with a prize at the end. It was a fantastic week and the staff and children thoroughly enjoyed learning how to survive!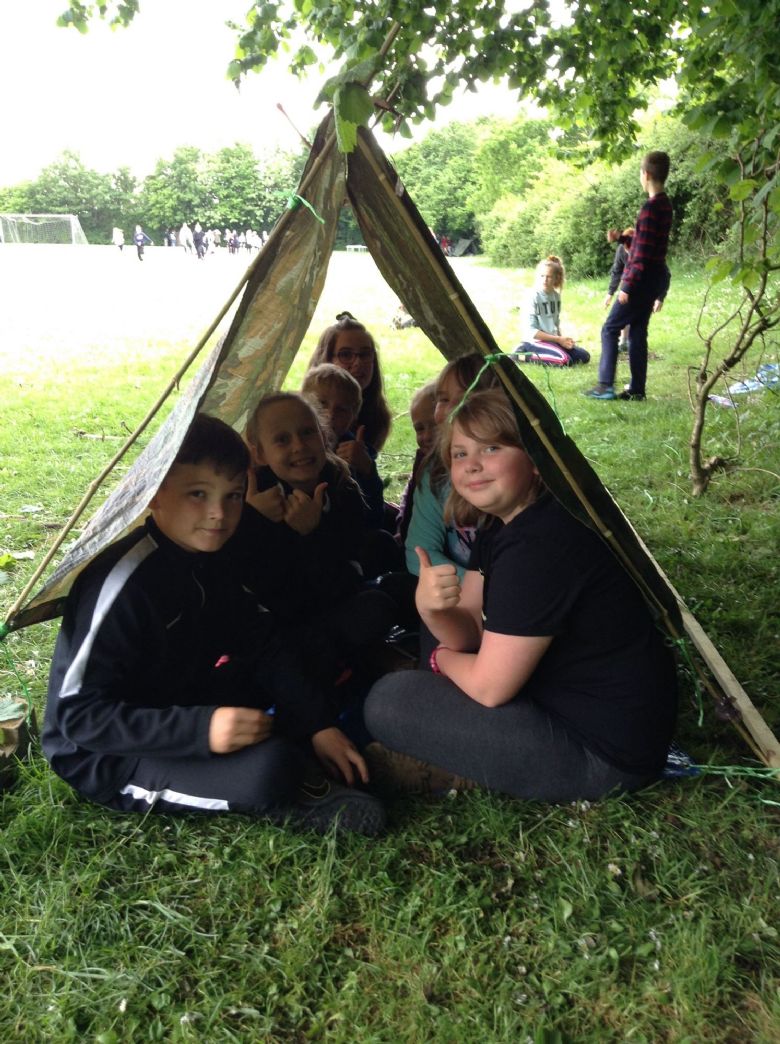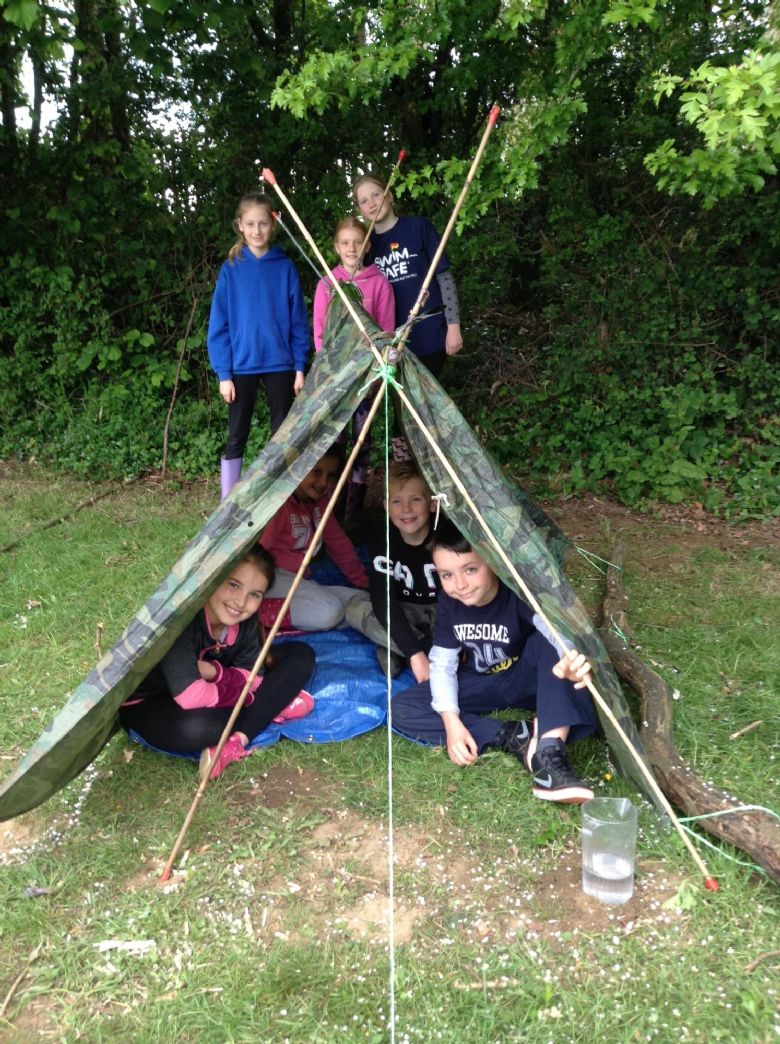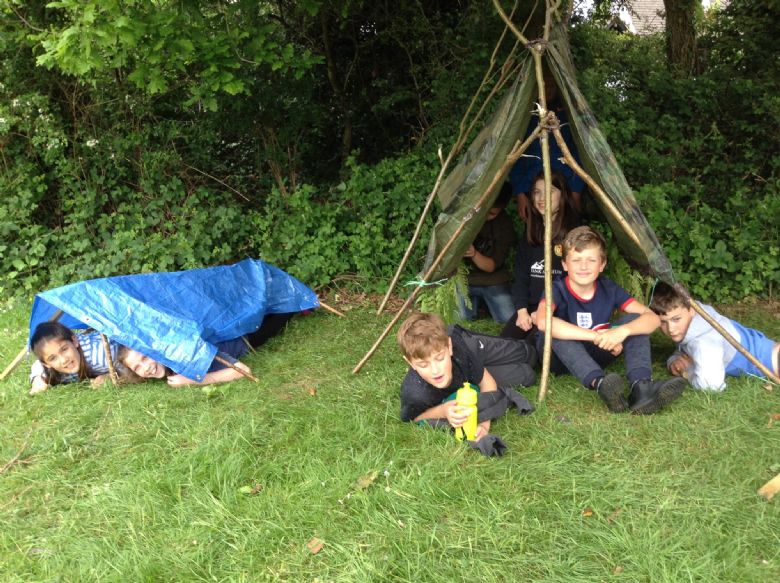 Year 6 Smash the SATS!
May 13th – 18th 2019
After months of preparation, the children of Year 6 have taken their SATS. Over the week, they were tested in grammar, reading and maths. Each morning, before the tests, the children attended a SATS Breakfast Club put on by the staff of LMPS. A delicious breakfast of fruit, cereals, croissants and juice was available and the children chatted with their friends as the staff served them. Mr France then led the children in a Wake and Shake routine to get their blood pumping. Everyone agrees that the head teacher's dance moves are a highlight of the year! Mr France then spoke to the children and told them to relax and to do their best. Although the tests were challenging, the children remained calm and confident. They impressed their teachers and the rest of the staff with their resilience and determination. The staff at LMPS feel privileged to work with Y6: we are so proud of them and they definitely smashed the SATS!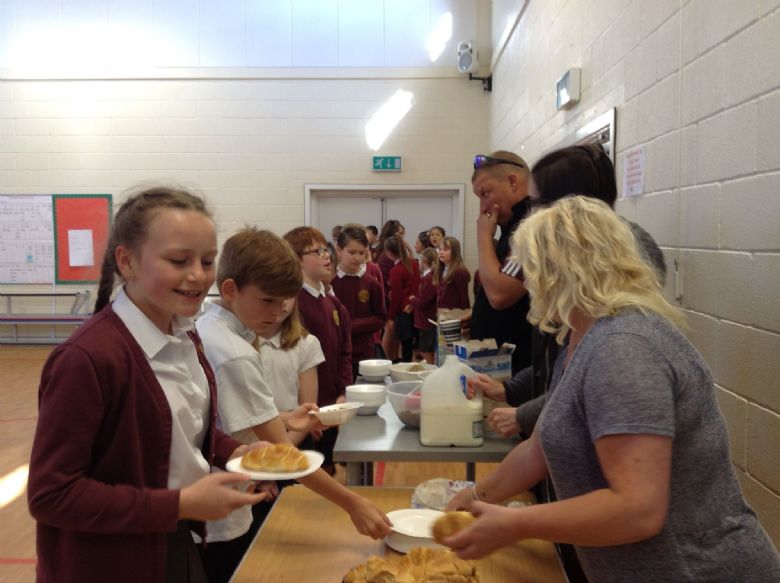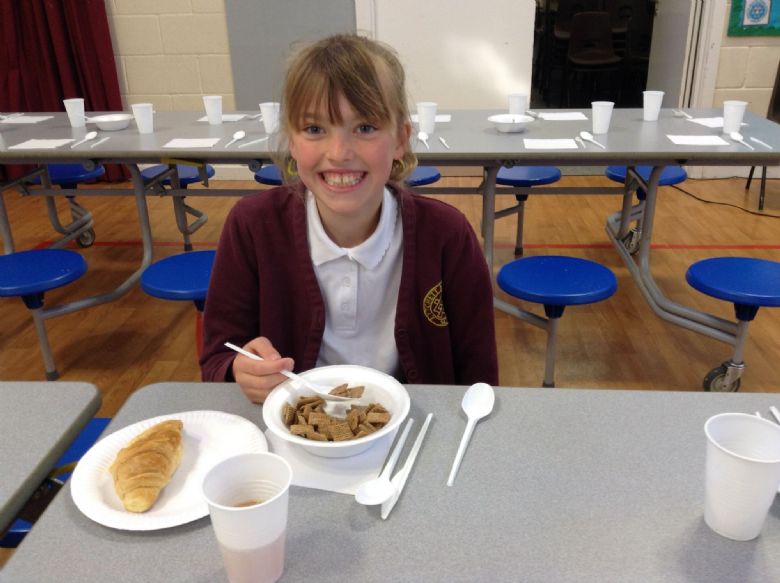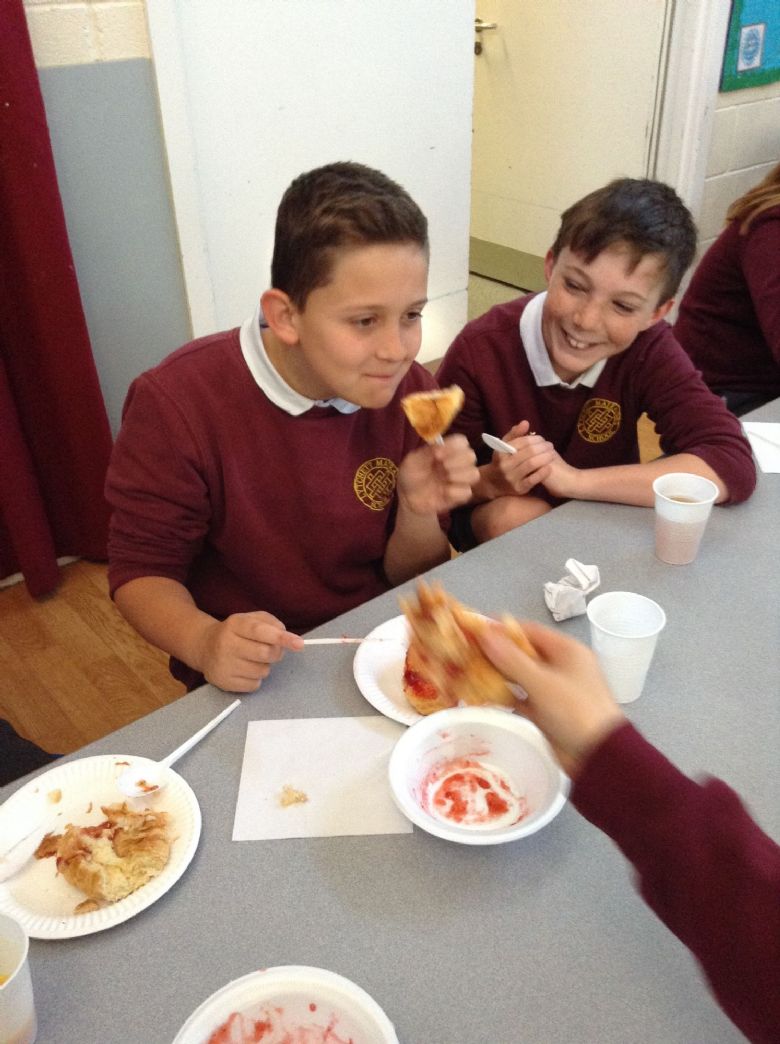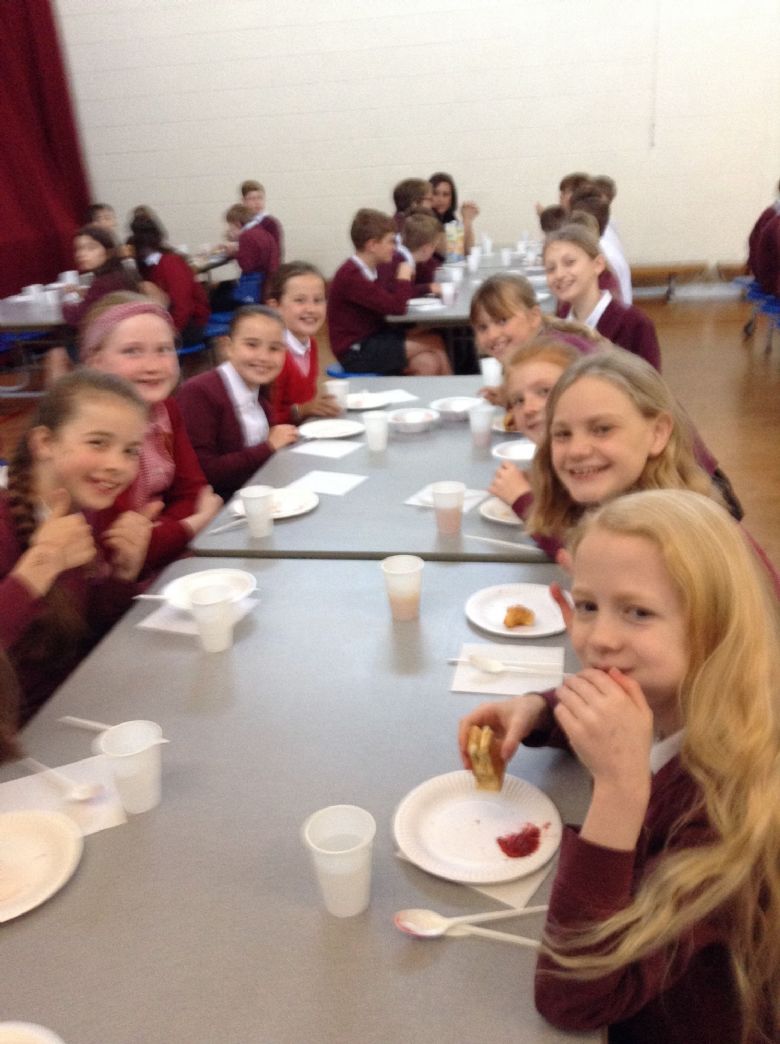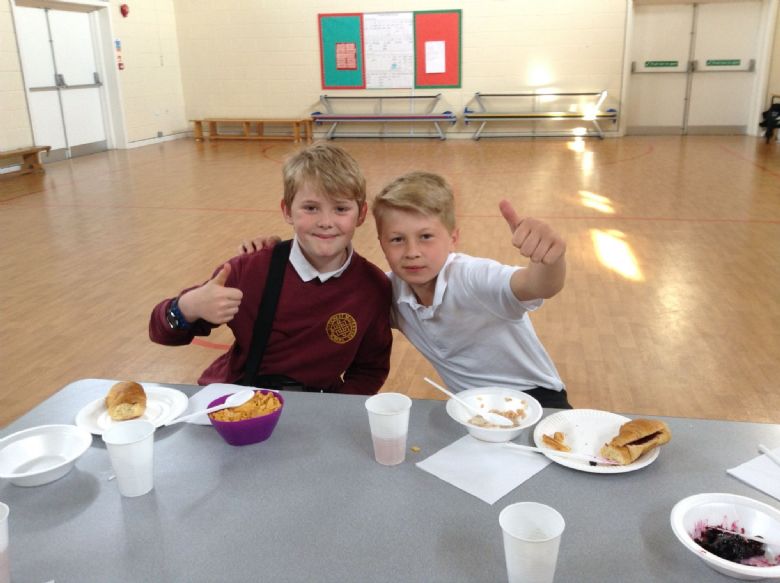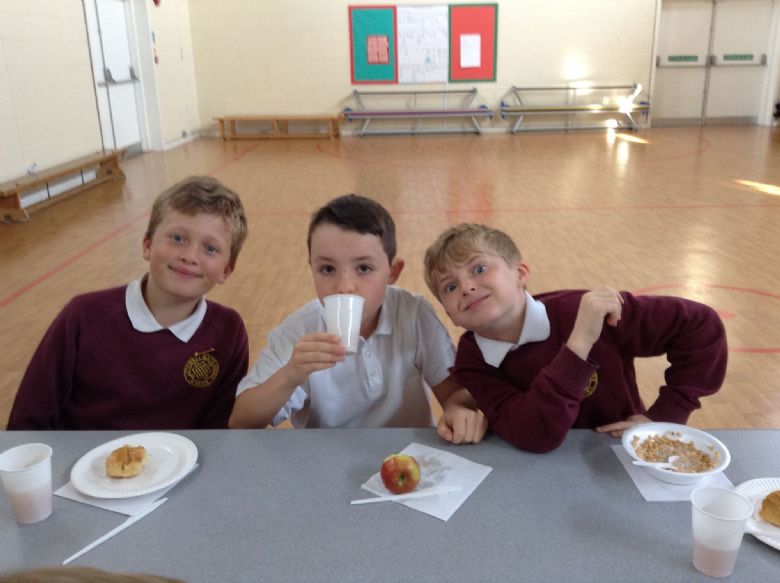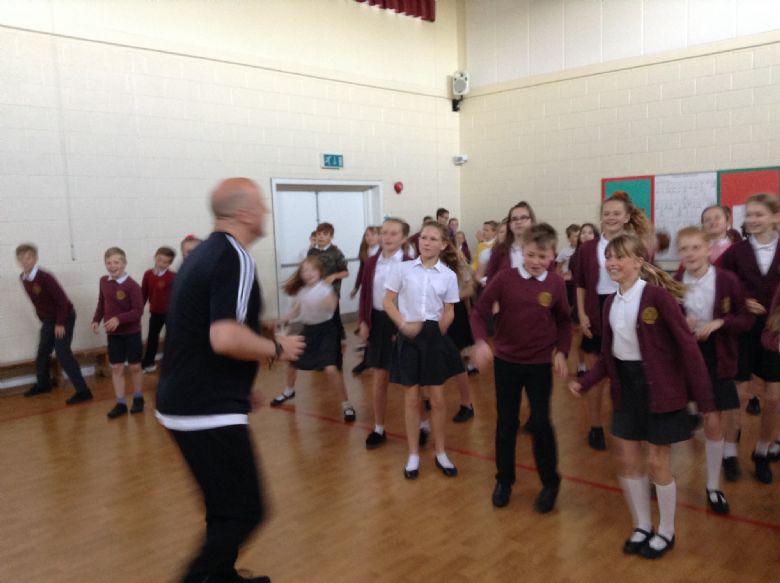 Arithmetic Video Challenge
To support your arithmetic learning I have created an entire series of instructional videos that model how to answer all of the questions from the 2017 Paper 1 Arithmetic test.
Hidden within all of these videos is a secret code. Once complete please bring the answer to me and you will be entered into a prize draw – the earlier you give me the answer the more entries will be put in your name and the higher the probability of you winning.
Good luck.
Note: Please find a downloadable and printable copy of the original test paper below. You are welcome to use them to help you practice your arithmetic skills.
https://assets.publishing.service.gov.uk/government/uploads/system/uploads/attachment_data/file/614656/STA177736e_2017_key_stage_2_mathematics_paper_1_arithmetic.pdf
Please following the links below to each of the YouTube clips:
Question 1 - https://youtu.be/sXYfQ-Oq6YU
Question 2 - https://youtu.be/ukWBqwx1DeQ
Question 3 - https://youtu.be/V8ZsCkH3lWg
Question 4 - https://youtu.be/uhnYnknExy8
Question 5 – https://youtu.be/6-9tQxTQ9HM
Question 6 - https://youtu.be/jOmGkRj3_ug
Question 7 – https://youtu.be/dZGpqhZcRgI
Question 8 - https://youtu.be/qmstxOwTaTc
Question 9 - https://youtu.be/wSsEQ0LpsvY
Question 10 - https://youtu.be/vDQ3Wum7hLA
Question 11 - https://youtu.be/xiJTs2DdkAg
Question 12 - https://youtu.be/ehM1UkZcAOw
Question 13 - https://youtu.be/itSNvKijp48
Question 14 – https://youtu.be/QjkEykSsx6A
Question 15 - https://youtu.be/Y_ovEhQWtIQ
Question 16 – https://youtu.be/0P3S9fNZzeE
Question 17 – https://youtu.be/-wbOFcGT7N4
Question 18 – https://youtu.be/P8hQg0Lqglk
Question 19 – https://youtu.be/uPR6HGY00Og
Question 20 – https://youtu.be/PrVPNrqsBjo
Question 21 – https://youtu.be/J2KFQPfz0d4
Question 22 – https://youtu.be/Tmr_P_EPVBQ
Question 23 – https://youtu.be/nw_WhpcUNFk
Question 24 – https://youtu.be/YoU53yr2Tdg
Question 25 – https://youtu.be/gs-7FdSfbJ8
Question 26 – https://youtu.be/L5Z3dxibK_o
Question 27 – https://youtu.be/BEt8es-zW3Y
Question 28 – https://youtu.be/iHeBNy_0ot8
Question 29 – https://youtu.be/944GzXTlWwk
Question 30 – https://youtu.be/6N8ln5OoNnY
Question 31 – https://youtu.be/m5o-pJD6DCA
Question 32 – https://youtu.be/4GTiqRumz_8
Question 33 – https://youtu.be/Mg6K6ZjGHNw
Question 34 – https://youtu.be/QCQvxCjg8j4
Question 35 – https://youtu.be/OPYY7TPvbcE
Question 36 - https://youtu.be/hpHrHp03LII
GOOD LUCK AND HAVE A WONDERFUL EASTER!
SATs Parents Information Meeting
Firstly, I would like to thank all of those parents who were able to attend the SATs information meeting earlier in the week – it was great to see you all.
I completely understand however that not all Year 6 parents were able to attend this meeting. I have therefore uploaded a copy of the information PowerPoint(including key dates, links etc) used during the meeting for your reference.
If you have any further questions regarding the upcoming SATs tests please see myself or any of the Year 6 team.
Kind regards
Mr Burton
Y6 Celebrates National Shakespeare Week - 18th-22nd March 2019
The week started with Year researching and reporting on why Shakespeare is considered to be one of the best writers - ever. We learned many of the phrases in use today came from the Bard - including green-eyed monster, wild goose chase, off with his head and forever and a day. He even invented Knock Knock jokes! He wrote numerous plays and poems but perhaps the main reason he is still widely regarded as one of the greatest writers is because he told good stories. We looked at one of those stories - MacBeth - throughout the week. MacBeth is a thriller and we loved learning about the power-driven couple who will do anything to stay on throne of Scotland. With witches, murder and mayhem, the play proved that Shakespeare is not dull and boring! Each class acted out an abridged version of the play, watched some film clips (including a spectacular rap) and wrote a character sketch based on MacBeth or his wife, Lady MacBeth. On Friday, we finished the week by visiting the library for a Shakespeare workshop. The library was decked out in our posters that we had made about Shakespeare and Mrs Thomas gave us a quiz to complete. We also learned about how to insult and compliment using Shakespearean language. If we said, 'Thou delicate thunder-darting Welsh cheese' are we being kind? What if we said, 'Thou gorbellied hedge-born dewberry' - are we making fun? Finally, we watched the community theatre group perform an act from MacBeth for us. Enjoy the pictures below!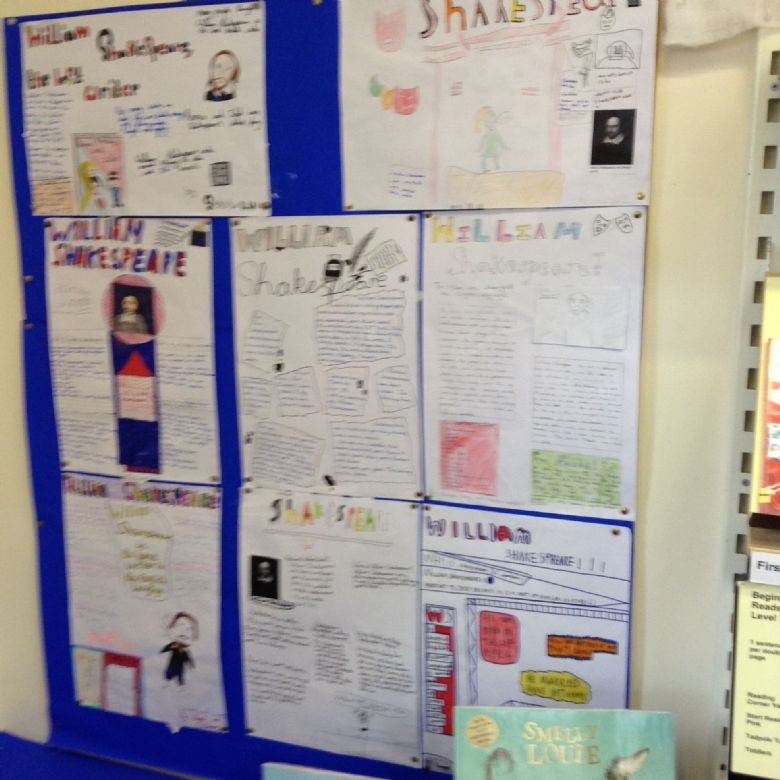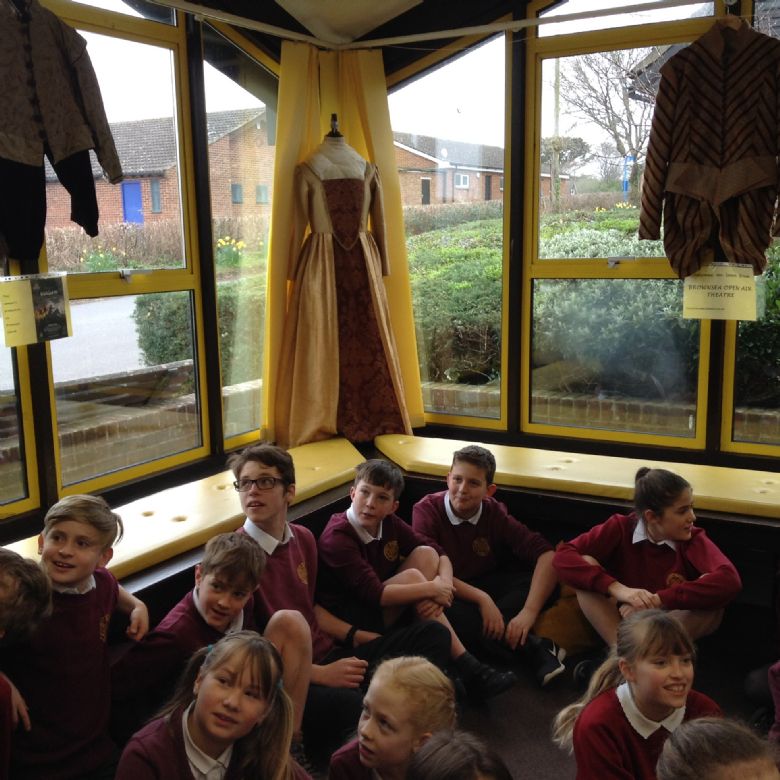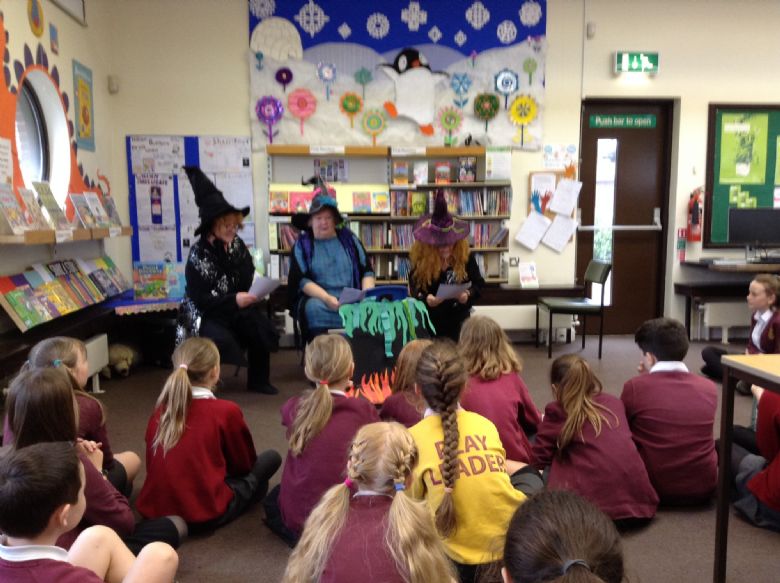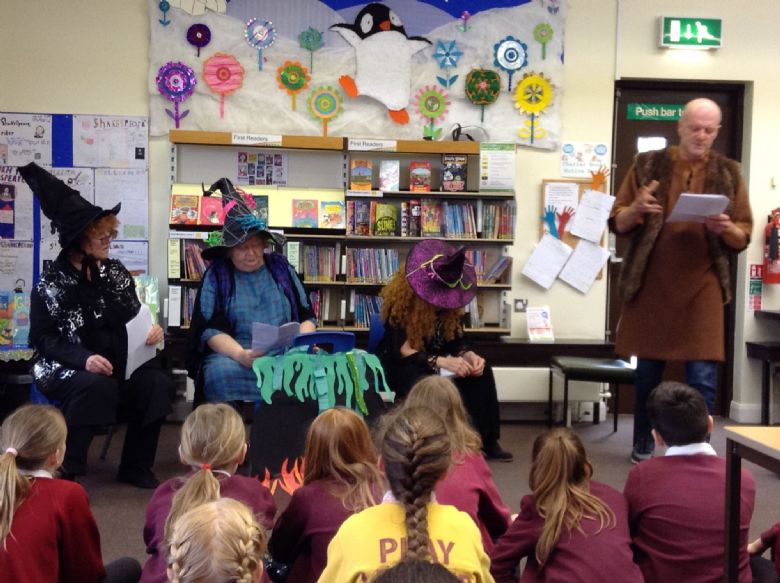 World Book Day - 7th March 2019
It was fantastic to see so many of the Y6 show up to school dressed as a character from their favourite book! We had a whole host of wizards from Harry Potter, Pooh and his cuddly crew from The Hundred Acre Wood, magical Mary Poppins, lots of poorly patients from David Walliams' The Midnight Gang, Gangsta Grannies, Frodo Baggins, The Mad Hatter, Cruella DeVille, and Stick Man! We had a great morning sharing why we love books and playing a great round of Book Taboo! Well Done, Year 6 - we're all inspired to keep reading!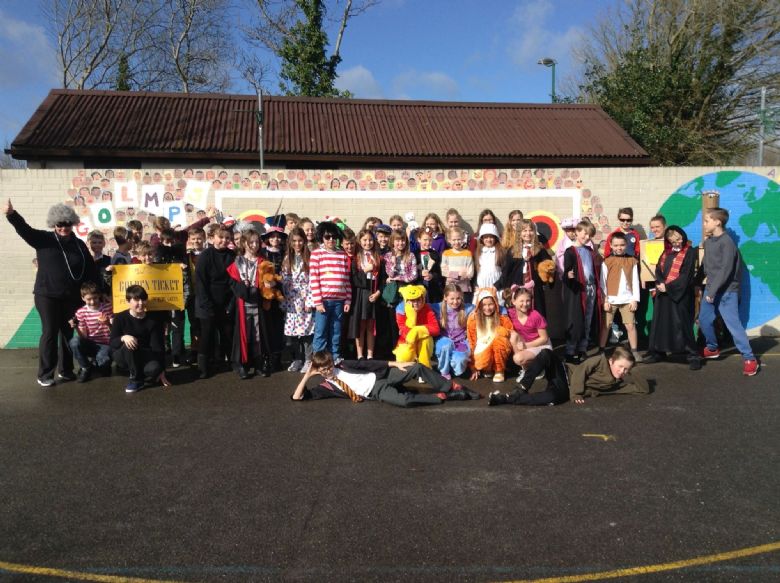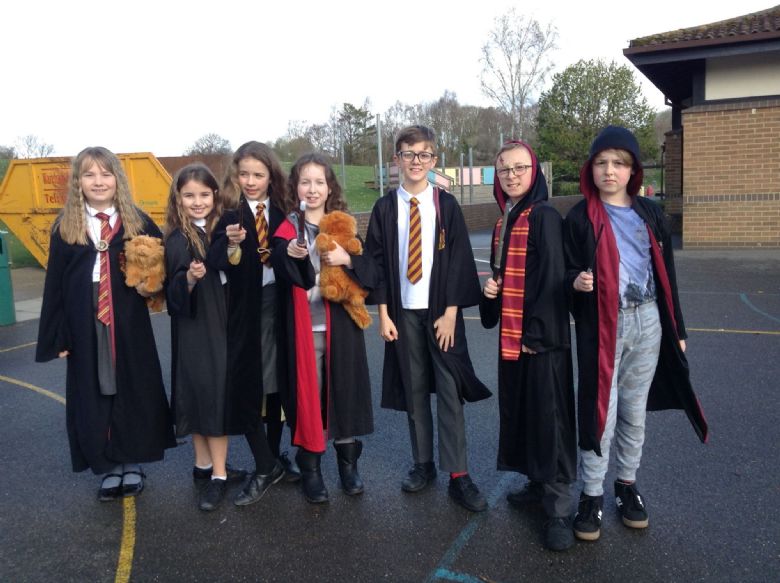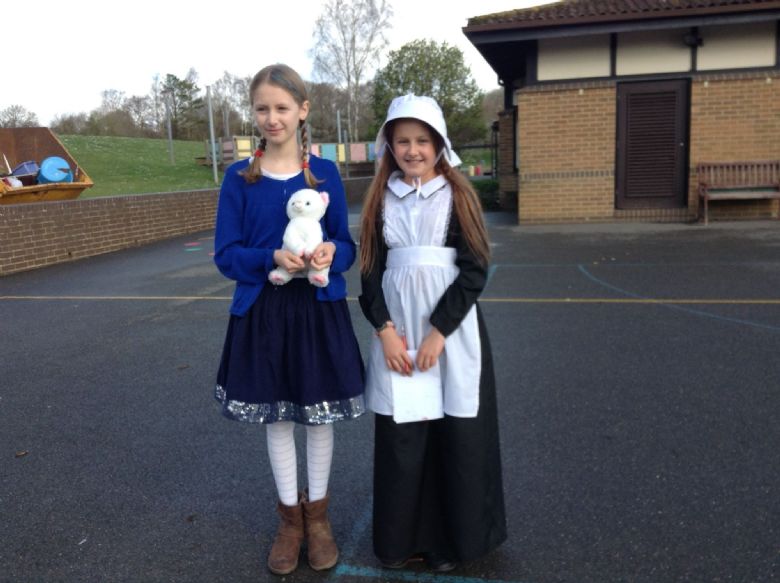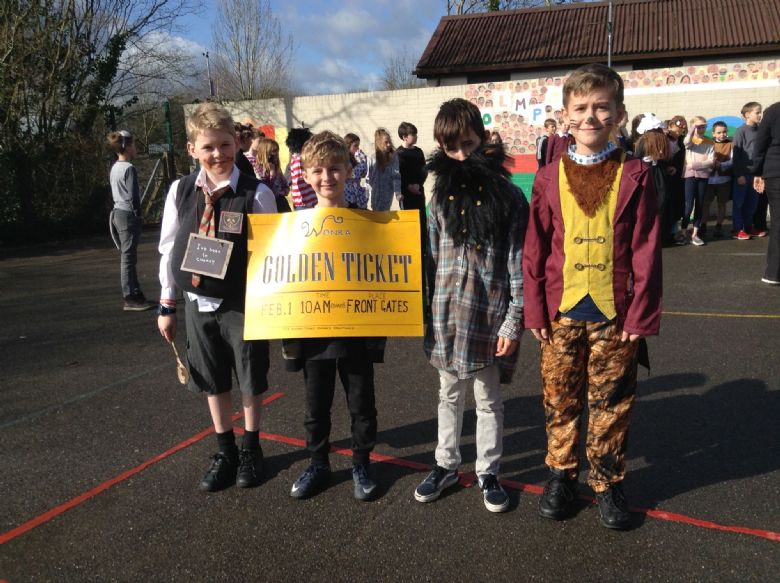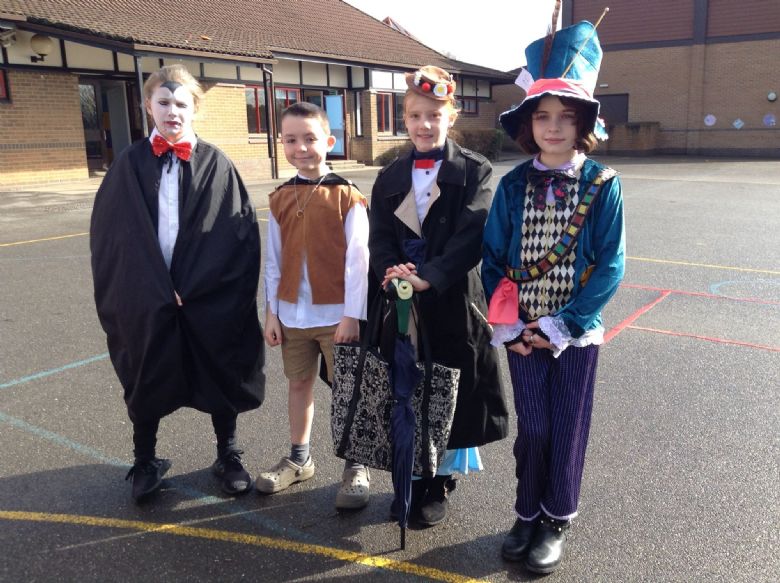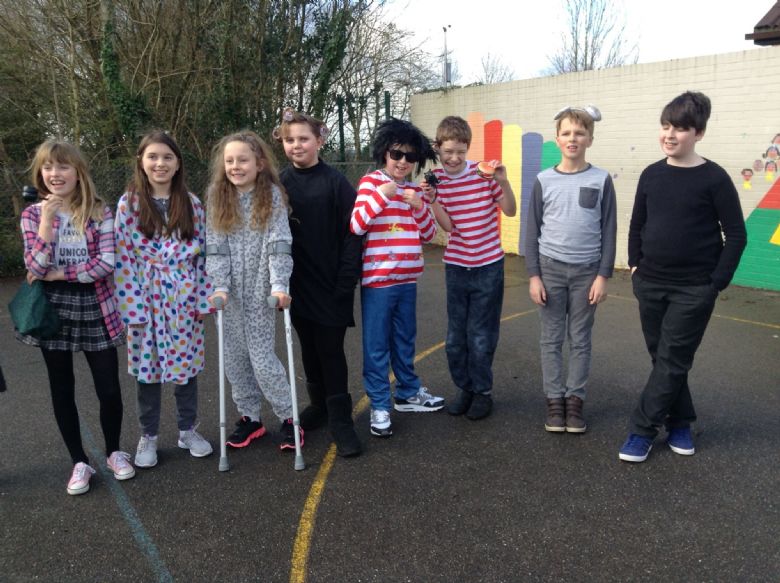 Spring Term Topic: Monarch Madness!
Over this term, Year 6 will be learning about the Tudor Monarchs and comparing them to Britain's modern monarchy. Have a look at our home learning projects below which creatively explored aspects of both. Some of the comparisons included: the architecture of the Tudor-style houses to modern houses, the Tudor Navy to the modern British Navy, Queen Elizabeth I to Queen Elizabeth II, Tudor fashion to modern fashion. Some children baked Tudor treats such as ship's biscuits and tarts and others studied the fashions of Henry's wives. One child compared sports from the Tudor times (tennis was invented by Henry VIII) to sports now and had a go at trying the Tudor sports including archery! Others explored Tudor punishments and torture methods! We are very proud of all the hard work and creativity that went into these project and have proudly put them on display in our corridor. Well done Year 6!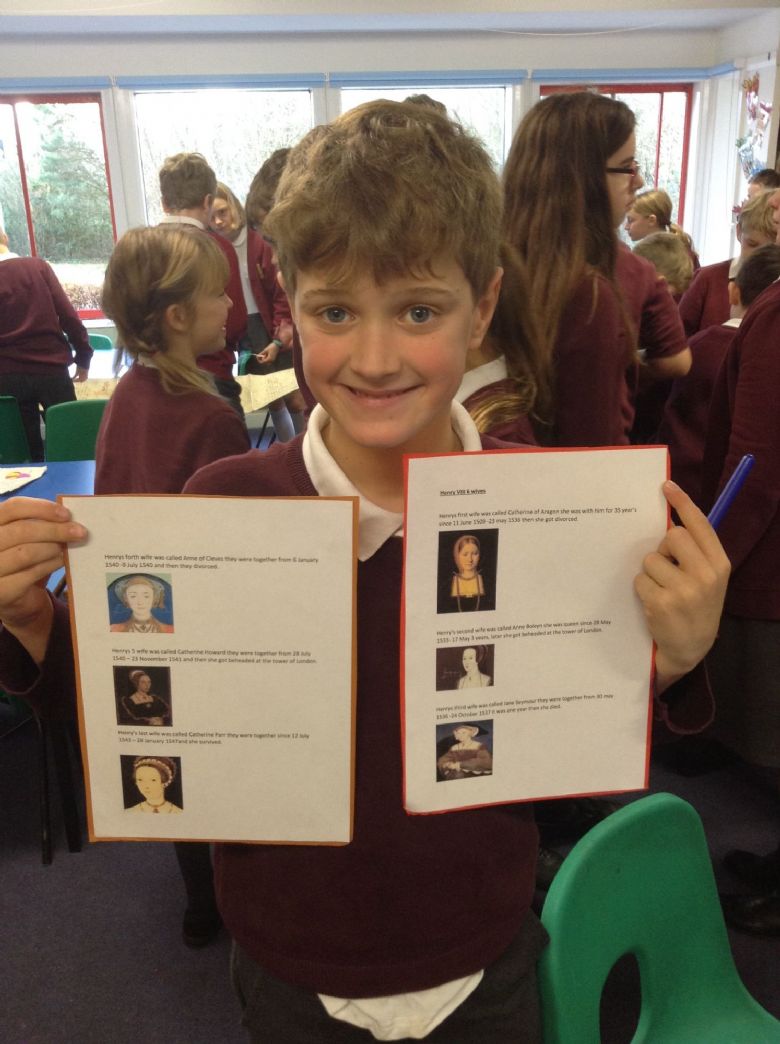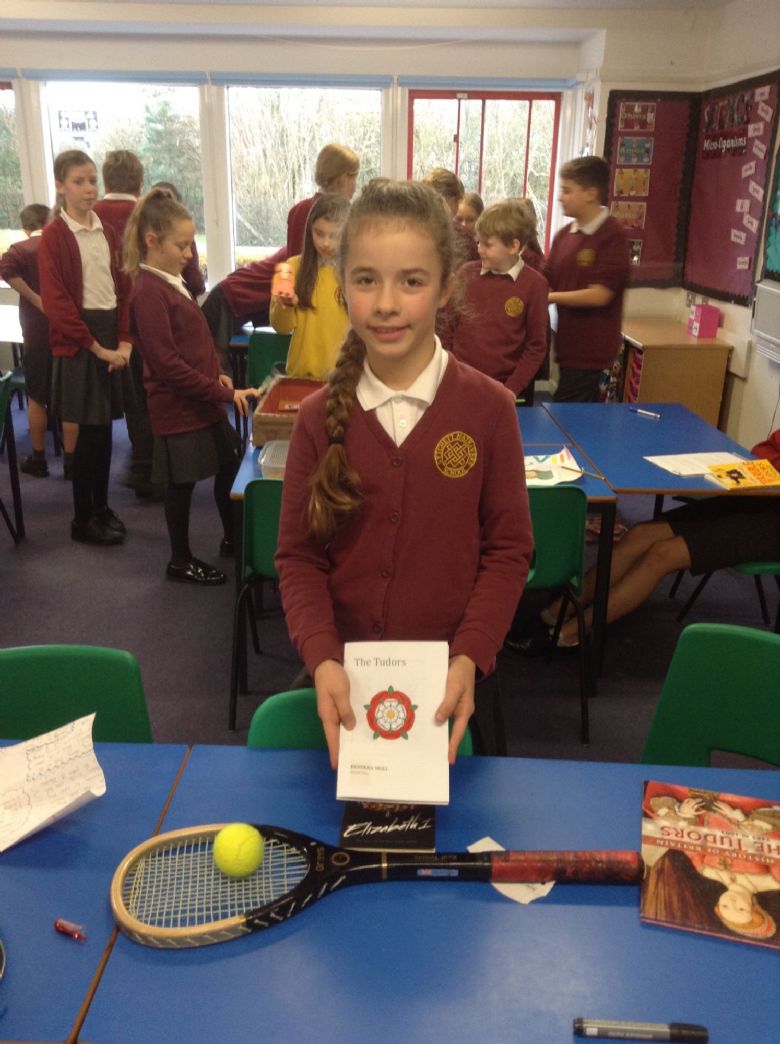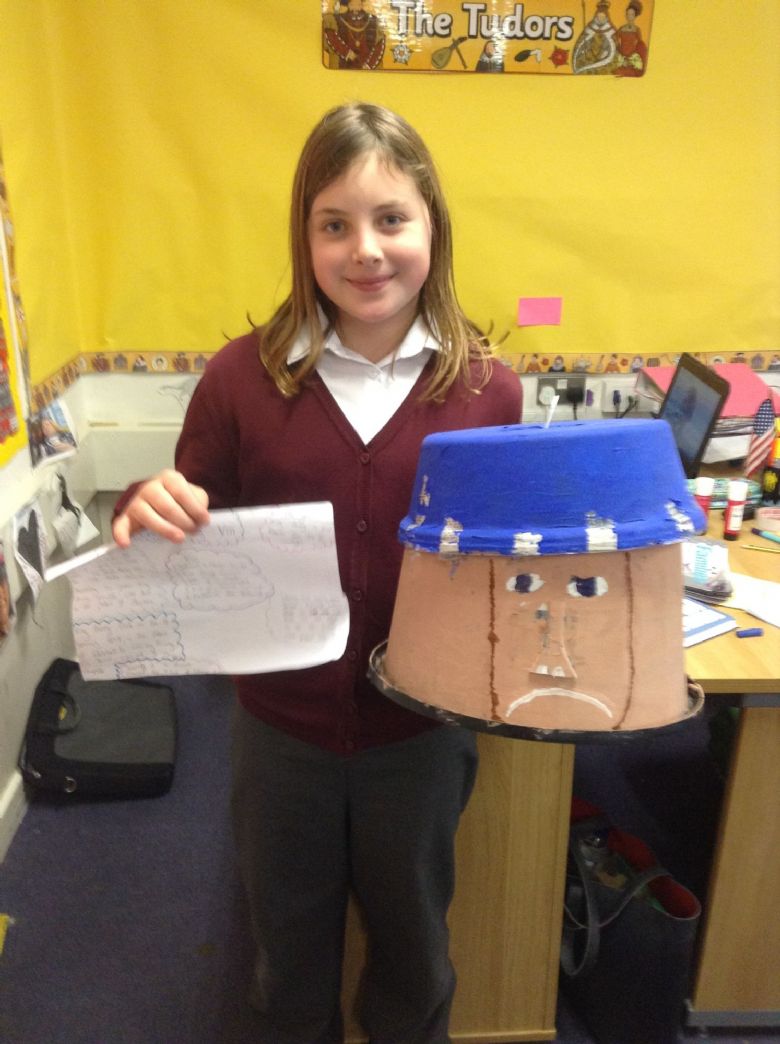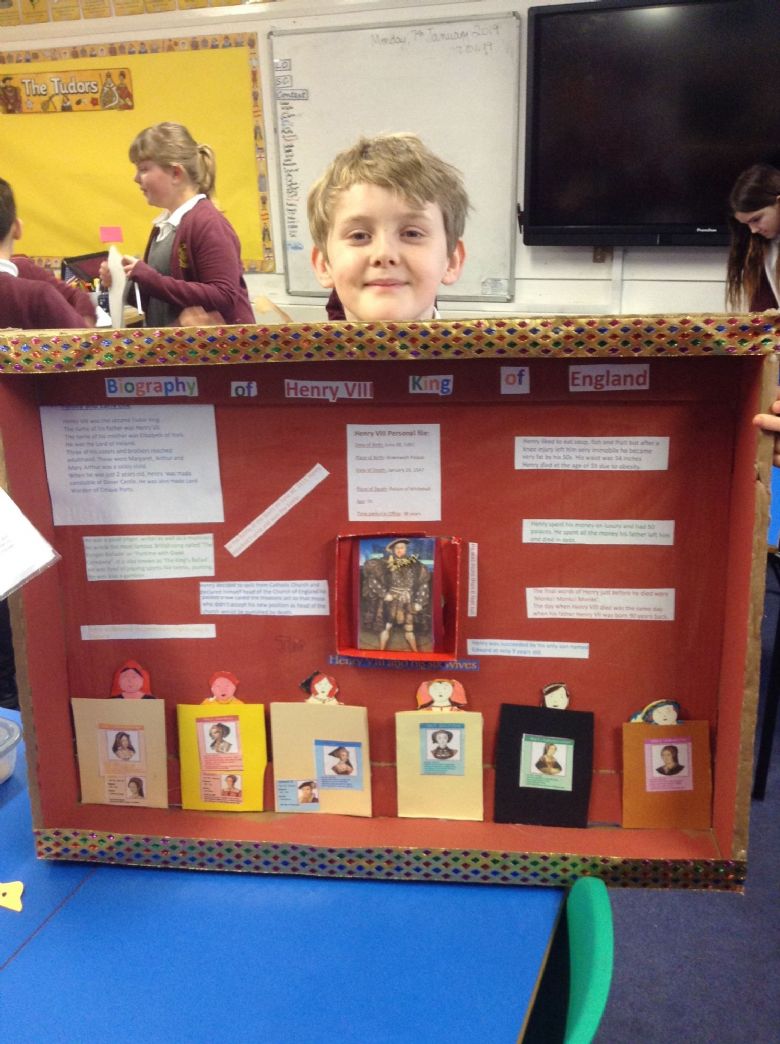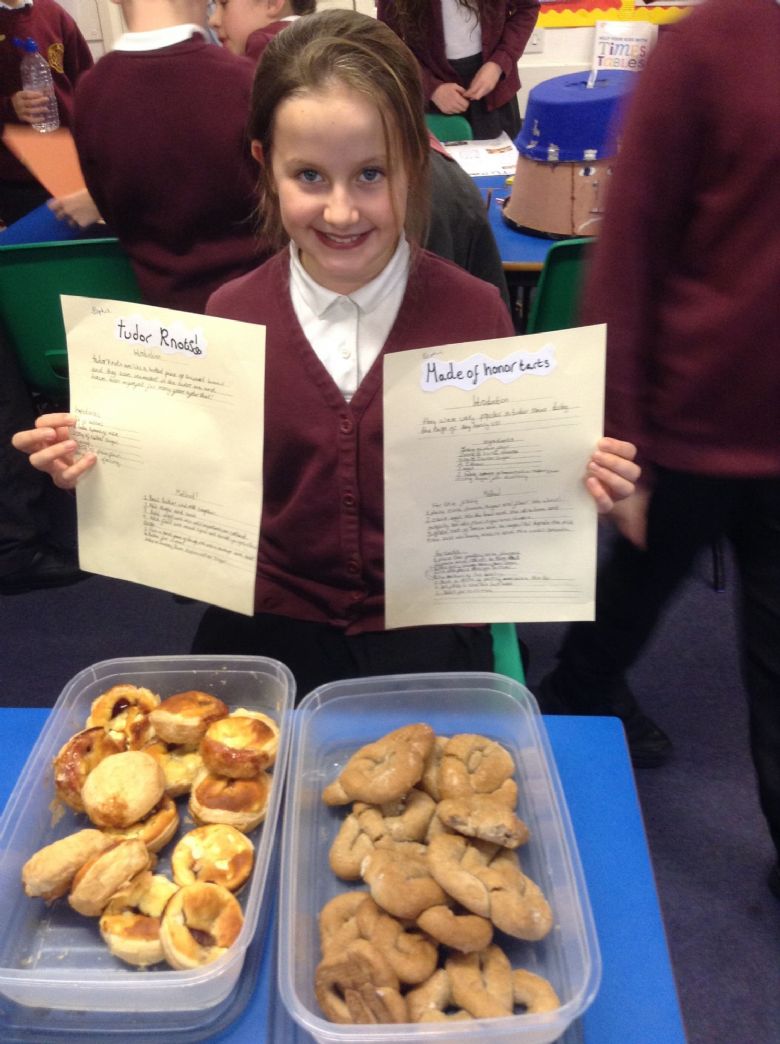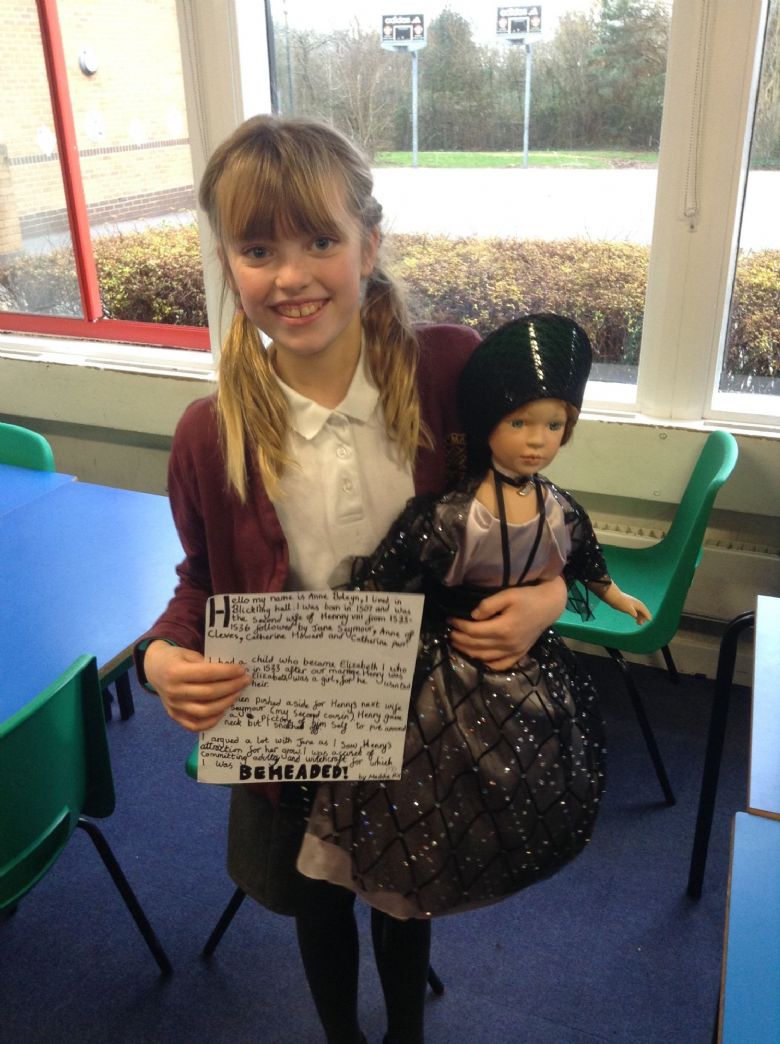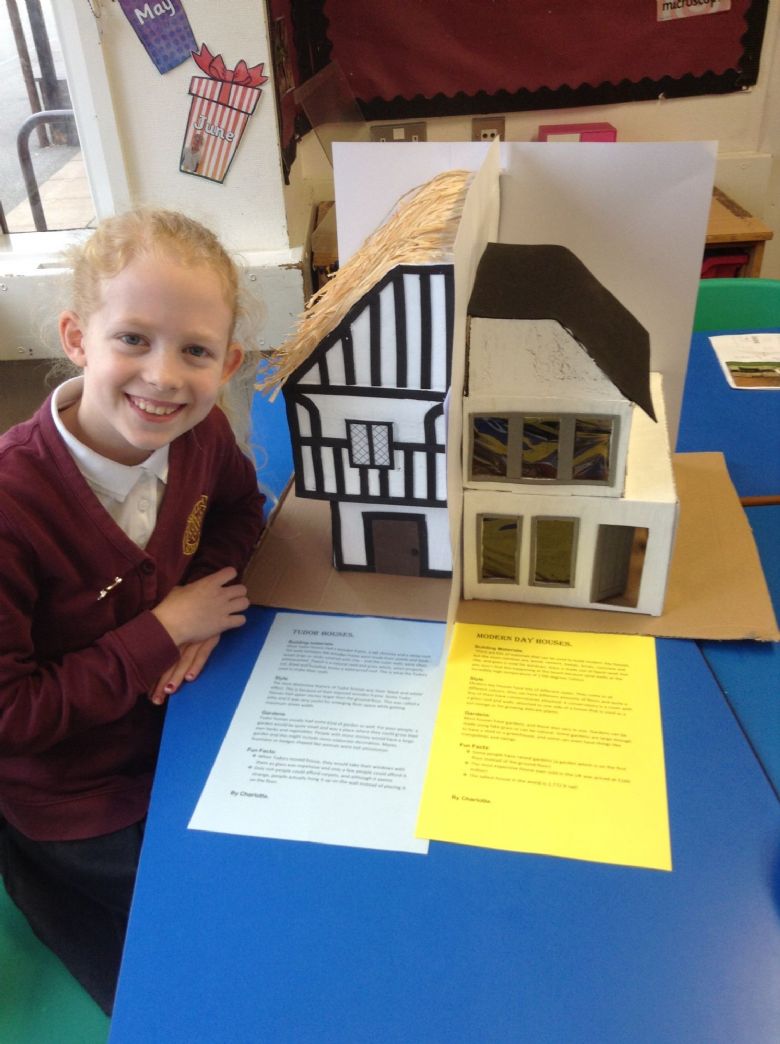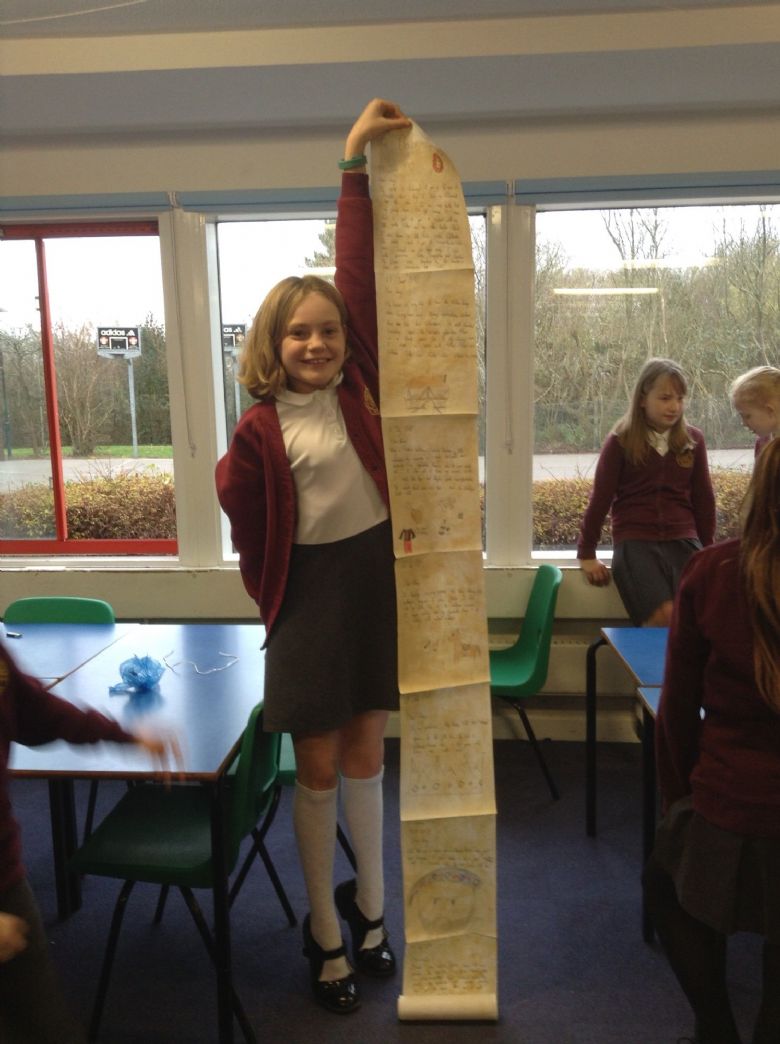 Victorian Exhibition!
On Monday, 19th November, Y6 invited family and friends to attend a world-class Victorian Exhibition. The children had planned, organised and arranged the whole programme of events which highlighted their learning over the last term. Stalls were set out that featured delicious treats from the Victorian era. Everything from Victoria Sponge, jam tarts, coconut ice, sausage rolls, and apple crumble with custard was on display and available to taste! The young chefs advertised their baking with colourful menus and posters and were on hand to explain the history of their dishes. In other parts of the hall, inventions made by the children were on display alongside models of suspension bridges. Visitors were encouraged to design a bridge of their own to rival those made by Brunel! Victorian toys were arranged on tables and guests could try their hand at making a ball and cup. A pin-hole camera had also been built by the children and the science behind the images was explained by the children. In the art corner, children showed off all the work they had made during the term and taught the visitors how to make a print in the style of William Morris or a Victorian Christmas card. The evening was rounded off by two dramas written and performed by the children about the plight of Victorian child workers. All in all, it was a fantastic evening and a real credit to the children. Everyone had a great time and we are very proud of them!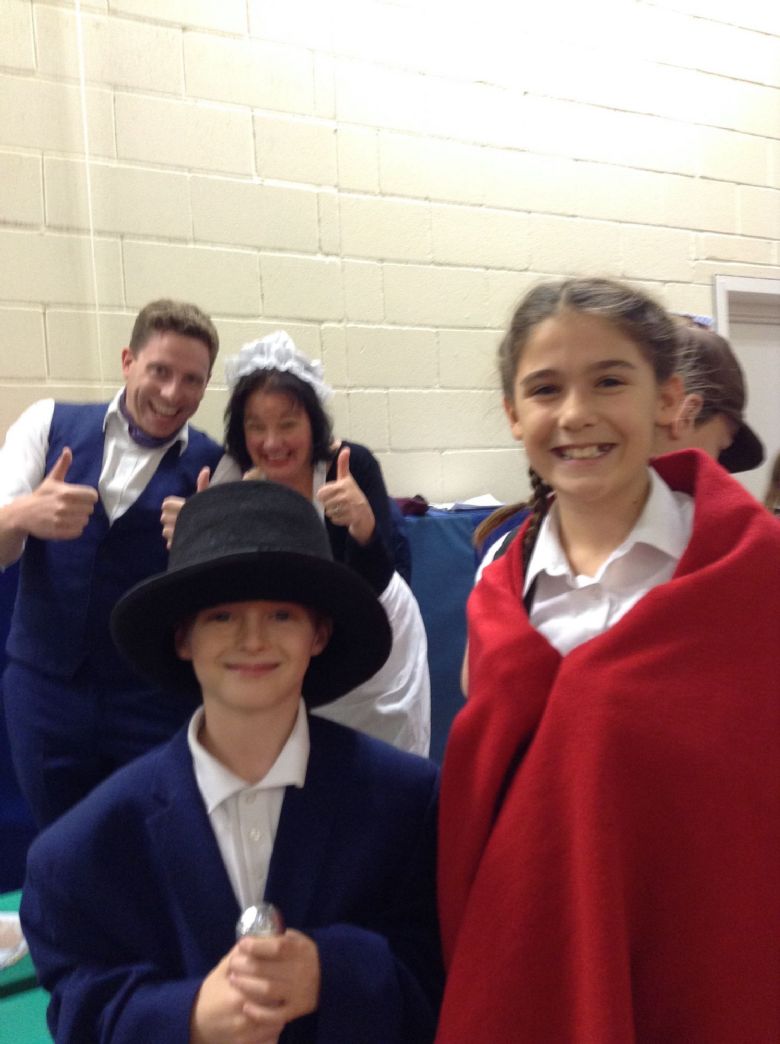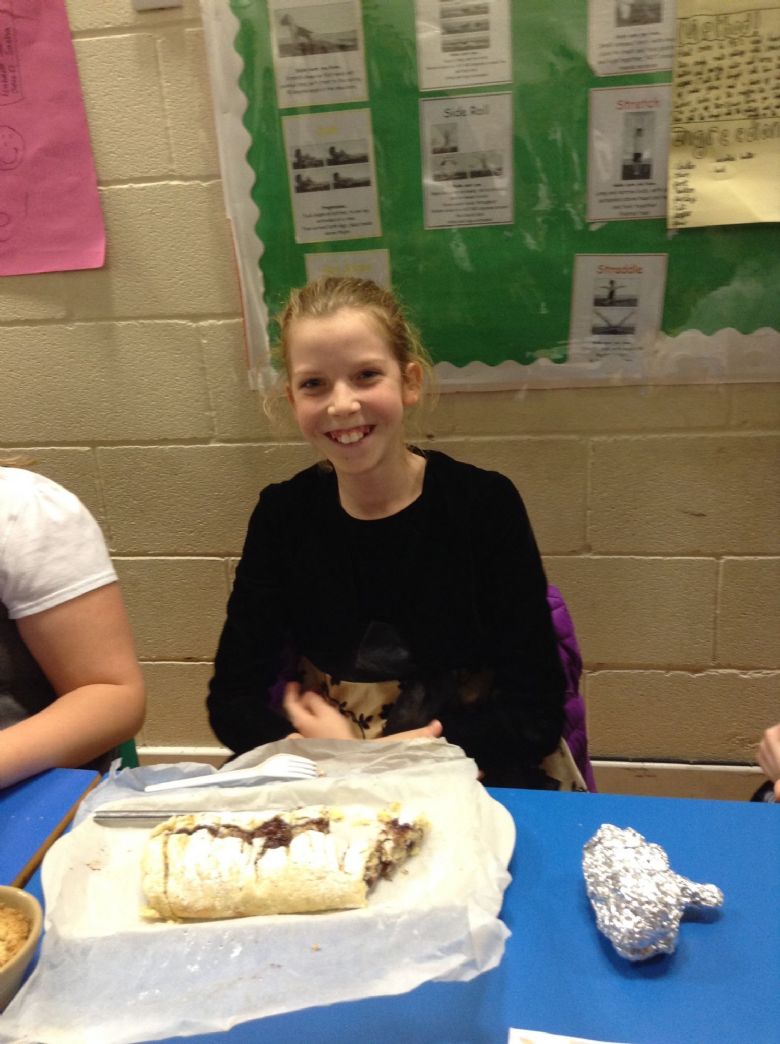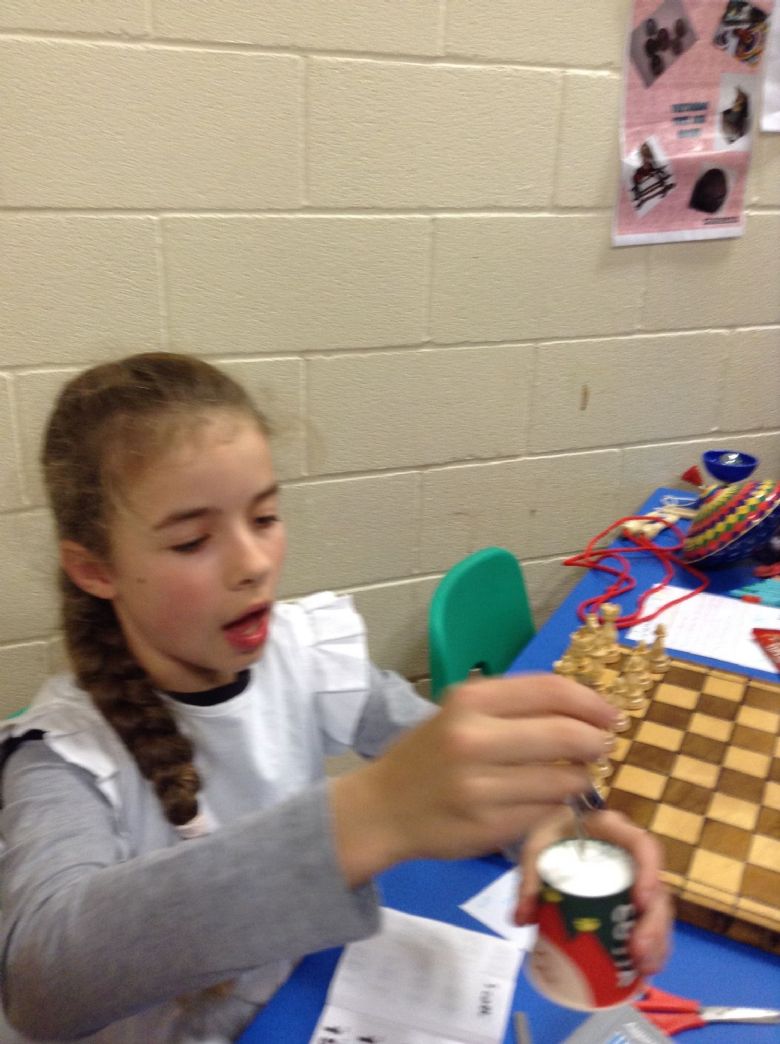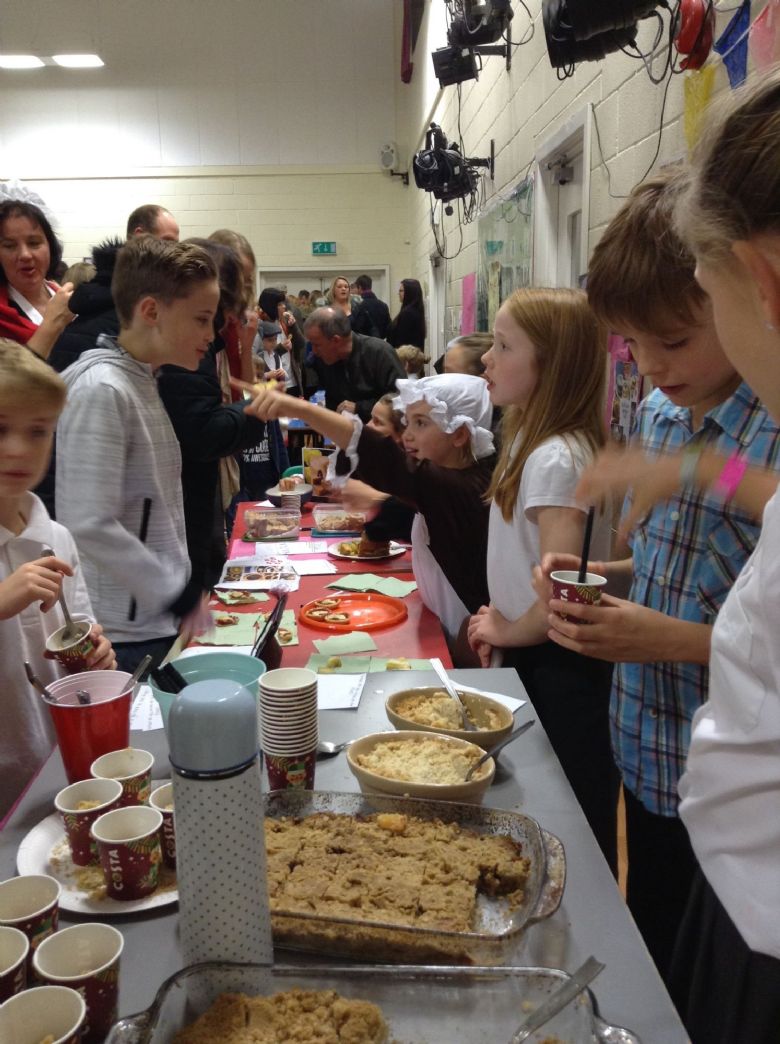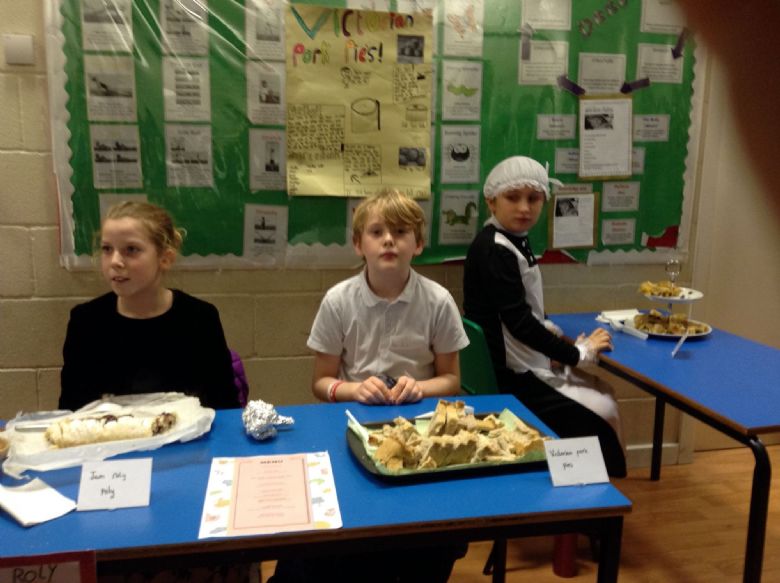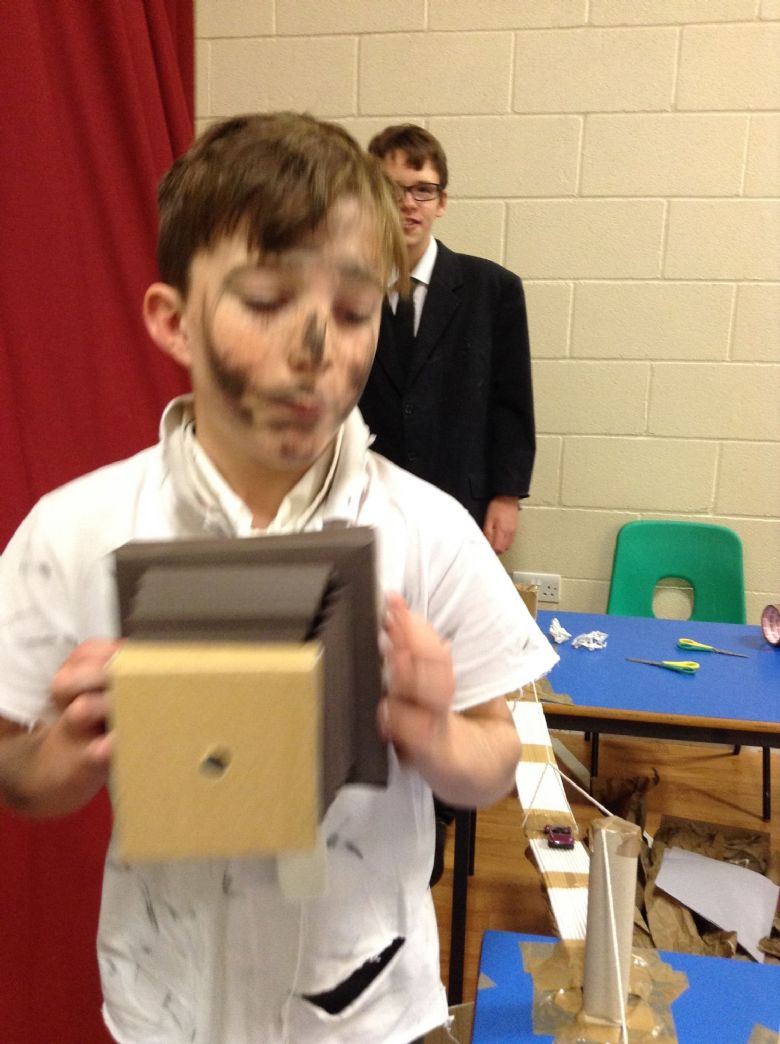 Victorian Drama Day!
On Monday, 8th October LMPS was invaded by chimney sweeps, house maids, beggar children, rich ladies dressed in silk and flat-capped cheeky lads as the hall was transformed into a Victorian school room, coal mine, factory, mill, hospital and the estate of Lord Shaftesbury. The Tree House Theatre Company brilliantly involved all of Year 6 and their teachers in re-creating life for children during the Victorian Times. During the morning, the classes were divided into four groups and each group learnt their lines and practised their roles. After lunch, the classes came together and performed a drama which made the audience laugh, gasp and brought some tears to a few eyes.
The central theme of the drama was to show how reformers such as Lord Shaftesbury and Dr Barnado worked to change the laws in Great Britain which allowed children to work in terrible jobs in unsafe conditions. Before the laws were changed children as young as six were working in factories for up to twelve hours a day with little or no breaks and a pittance for wages. Young boys were sent up chimneys even when a law was passed because the cost of a chimney brush was more than the fine for using a boy. Children who worked in mines faced daily dangers as did children who had to work on the streets for unscrupulous masters. Fortunately, brave men and women like Shaftesbury fought for the rights of children to go to school and not to have to work in terrible conditions. It was a great day of drama which helped Year 6 to appreciate their rights to be safe and to receive an education!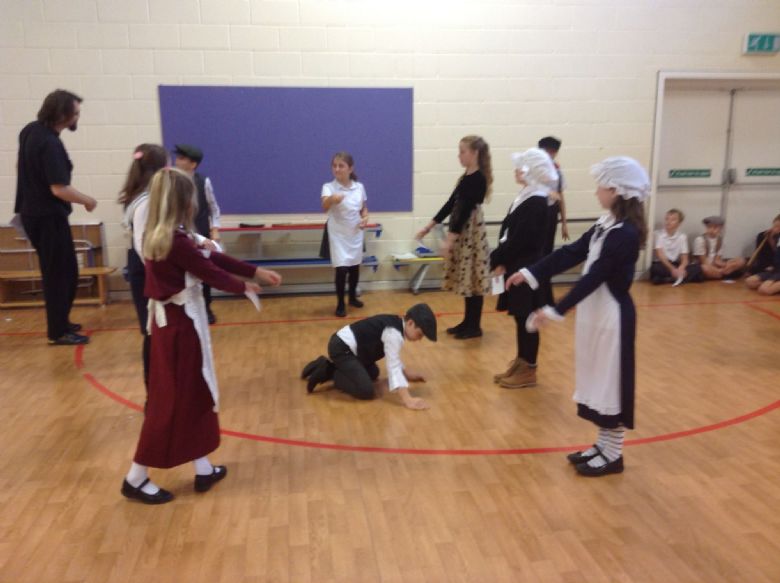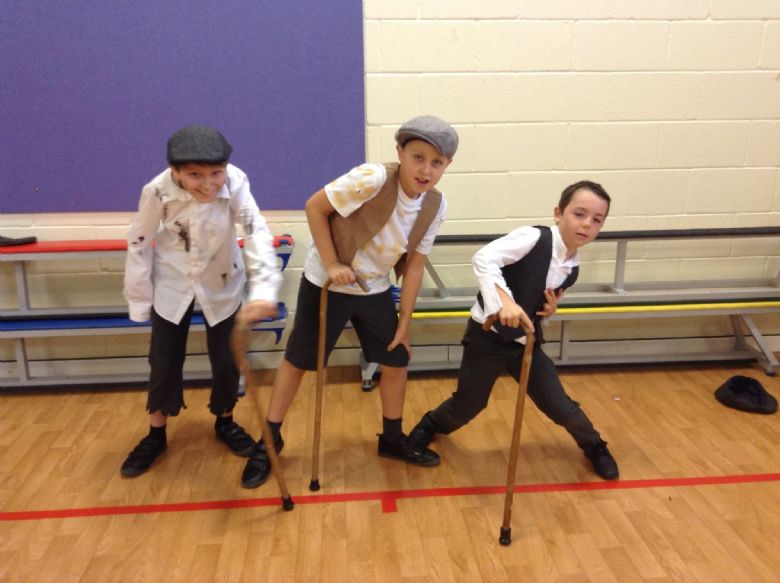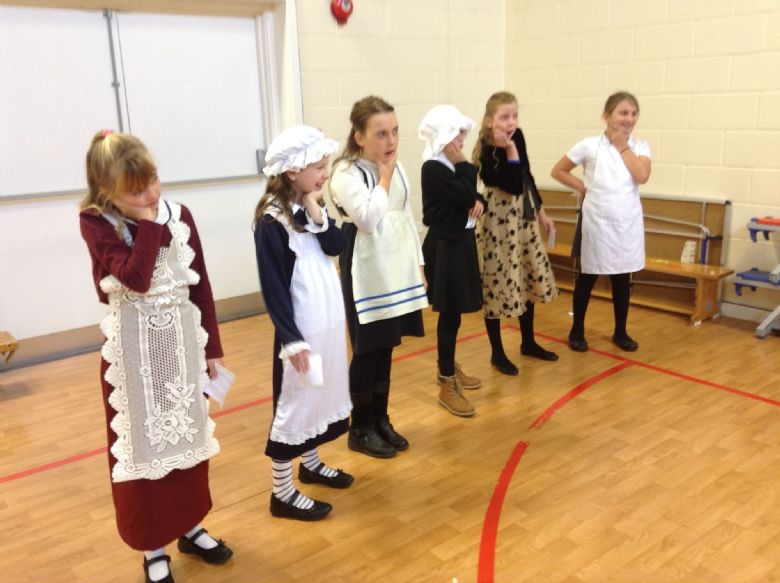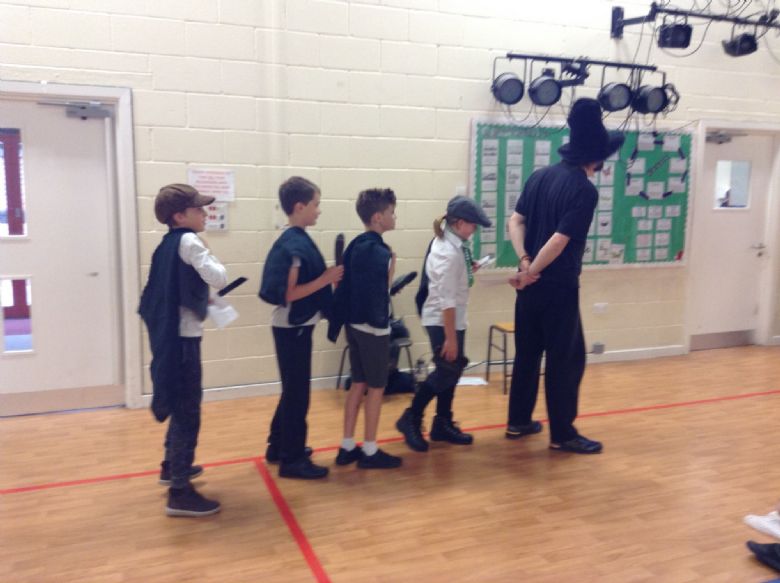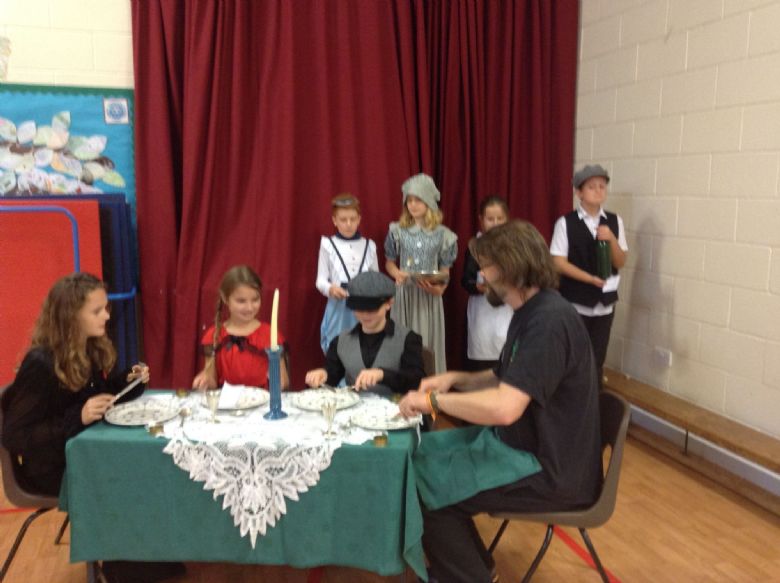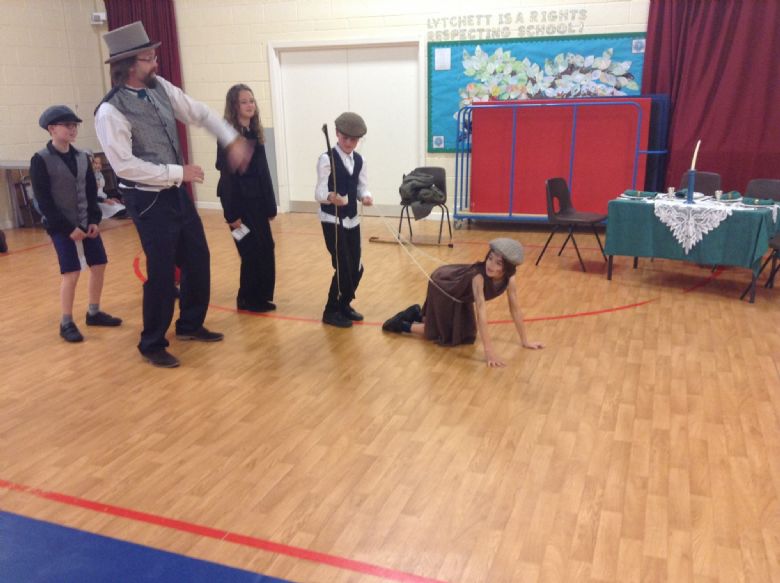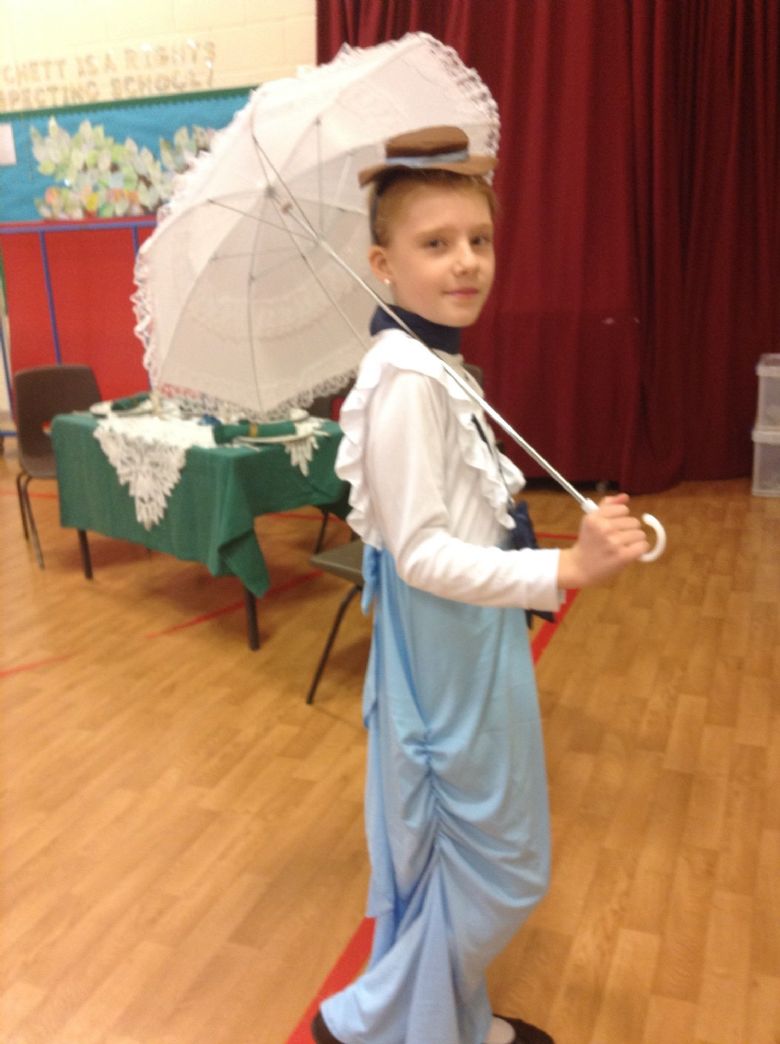 Kestrel 2018-2019
Kestrels are off to a flying start! Over the summer the children researched the topic of Victorian Inventions for Autumn topic on the Industrial Revolution. The Victorian period saw many major developments that made travel, communications and trade easier for many people. The railways allowed people to travel cheaply and rapidly, opening up new possibilities for both rich and poor. The postal service expanded after the introduction of the 'Penny Post'. Many of the things we take for granted today, such as photography, telephones, electric light bulbs and cars were invented during Queen Victoria's reign. We were amazed and astounded at the variety and quality of projects that were brought in: homemade sweets and Victoria Sponge cakes; a hand-sewn corset; models of Penny Farthings, telephones, and cameras; Powerpoints and posters on Morse Code, the first automobile and the life of Queen Victoria! Well done Kestrels - our corridor display looks fantastic!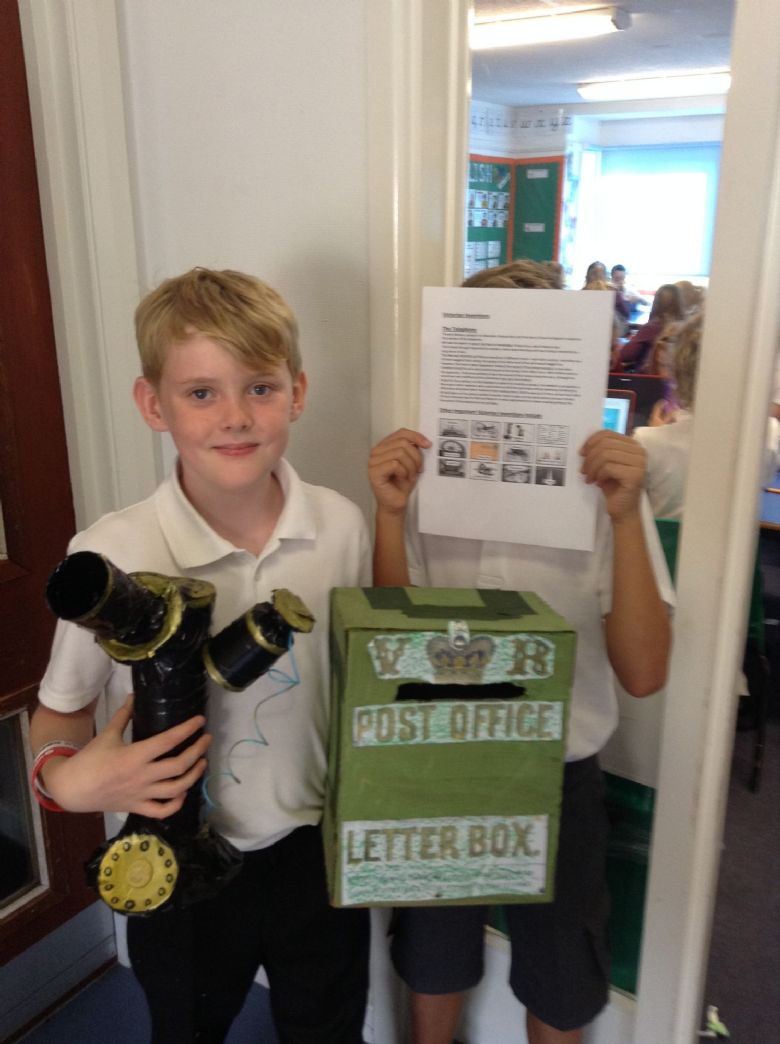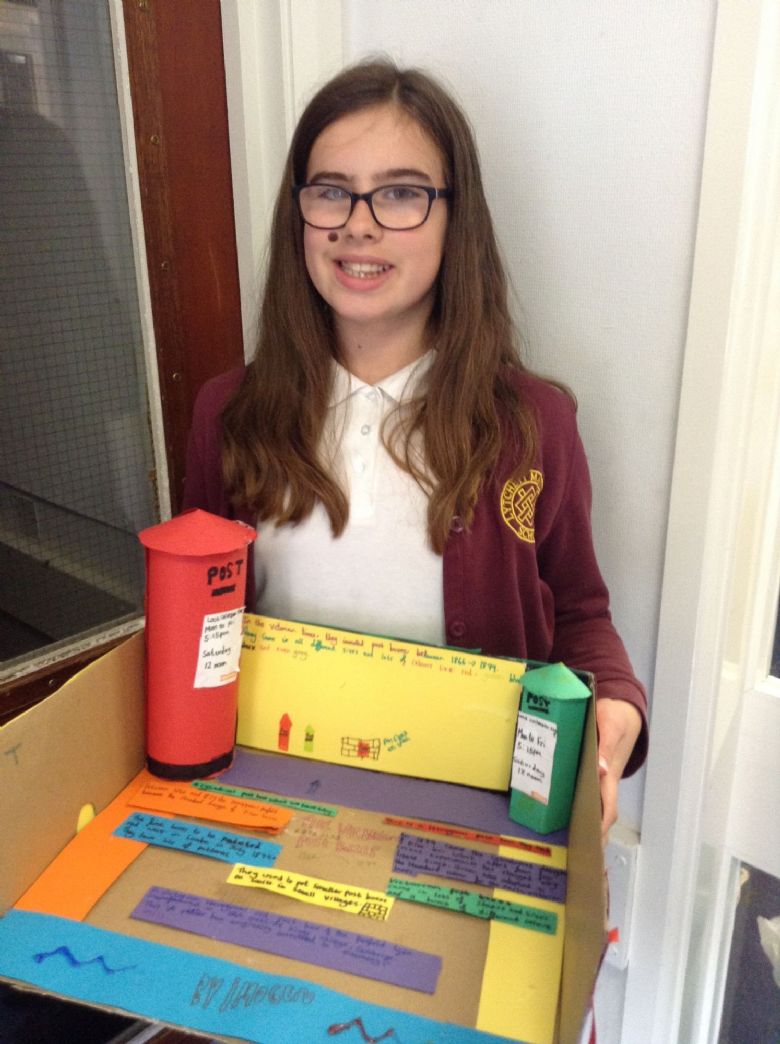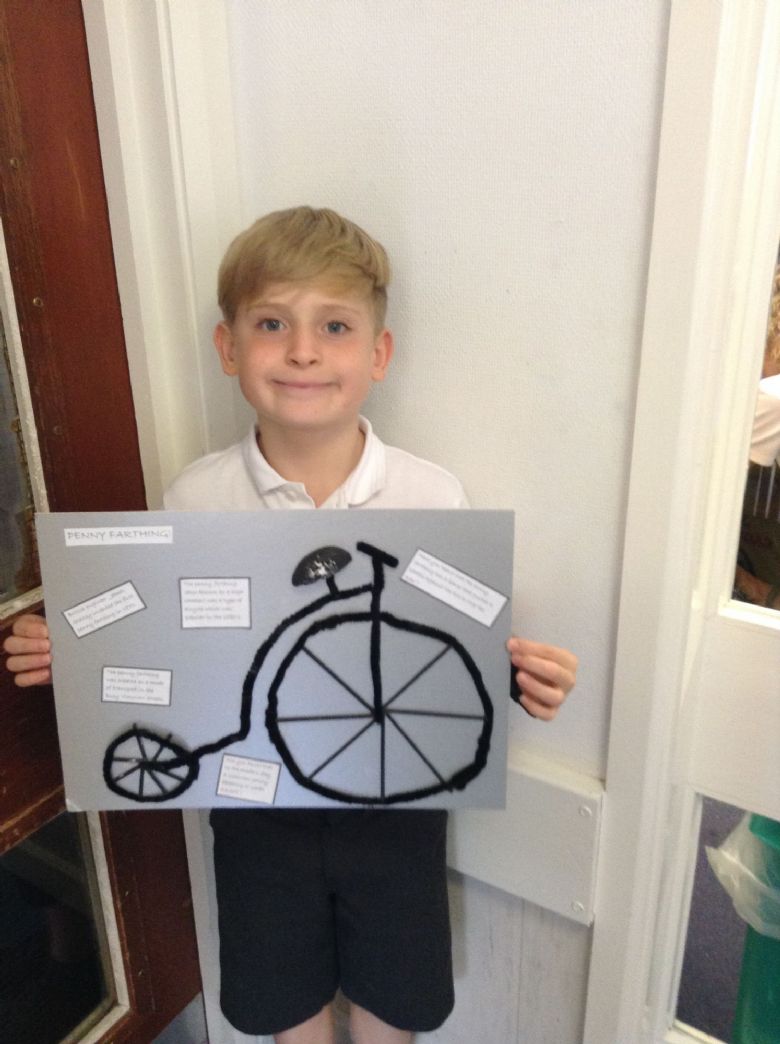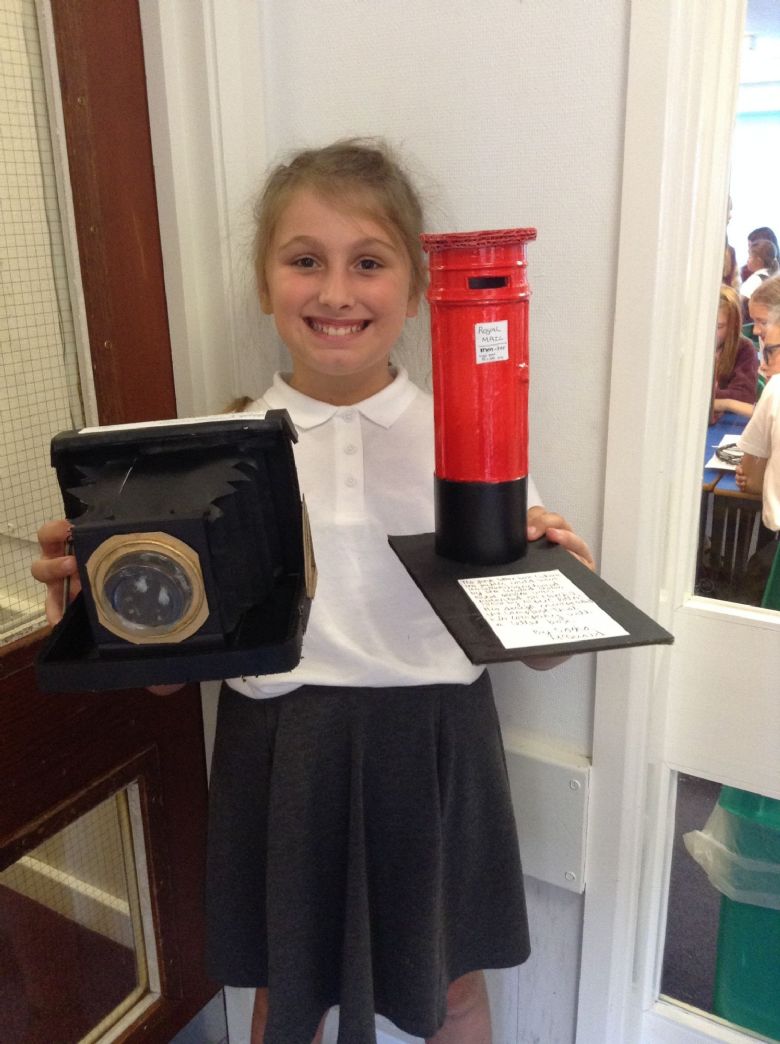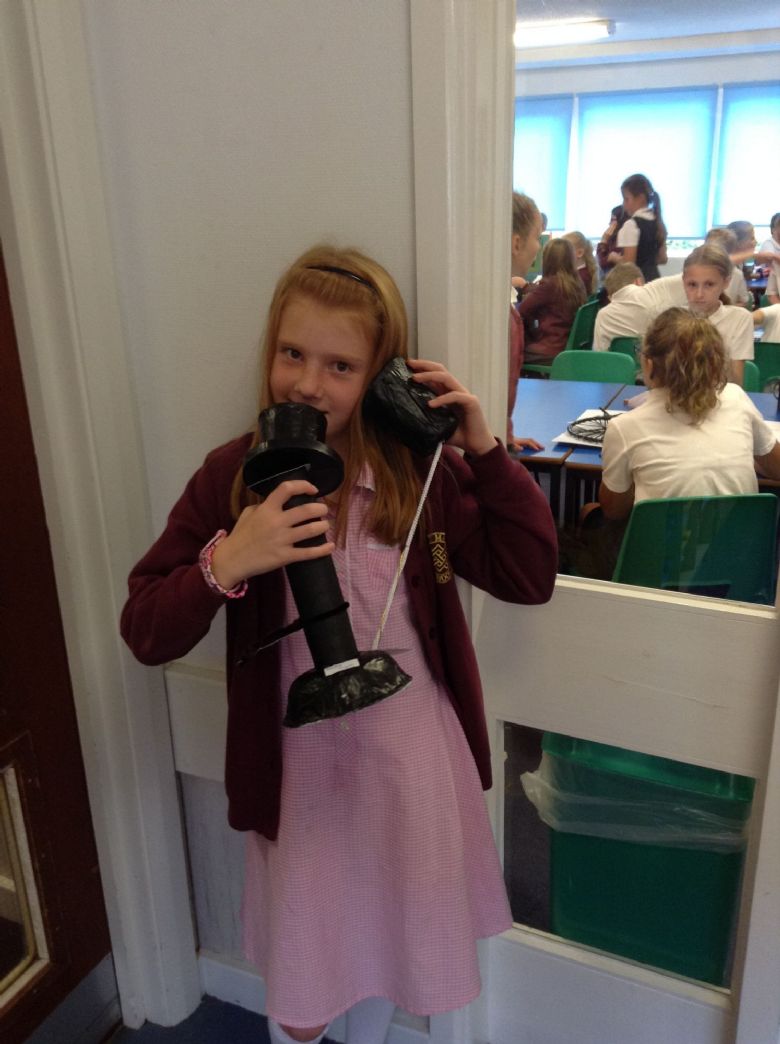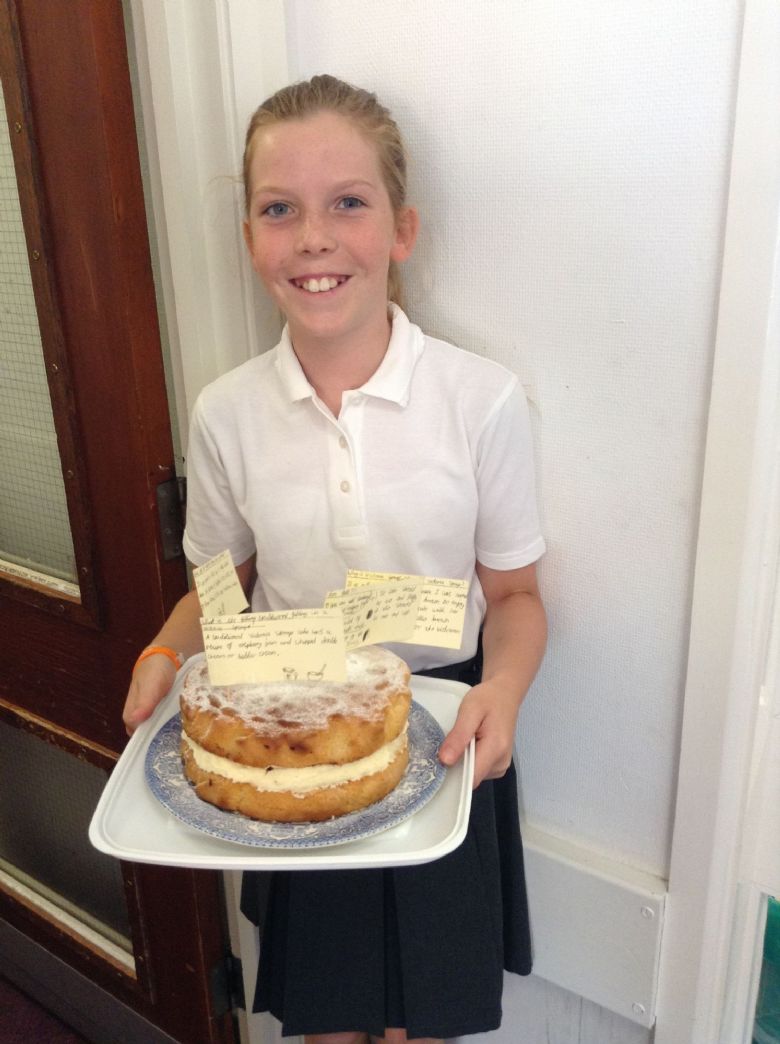 Code.org
During our computing lessons we are learning to coding using a brilliant website called code.org.
To see what we have been doing click on the link below with us and we can log in and show you what we are working on:
https://studio.code.org/sections/GLHDPK