Honeybee - RECEPTION
Welcome to Honeybee Class Page!
Meet the team: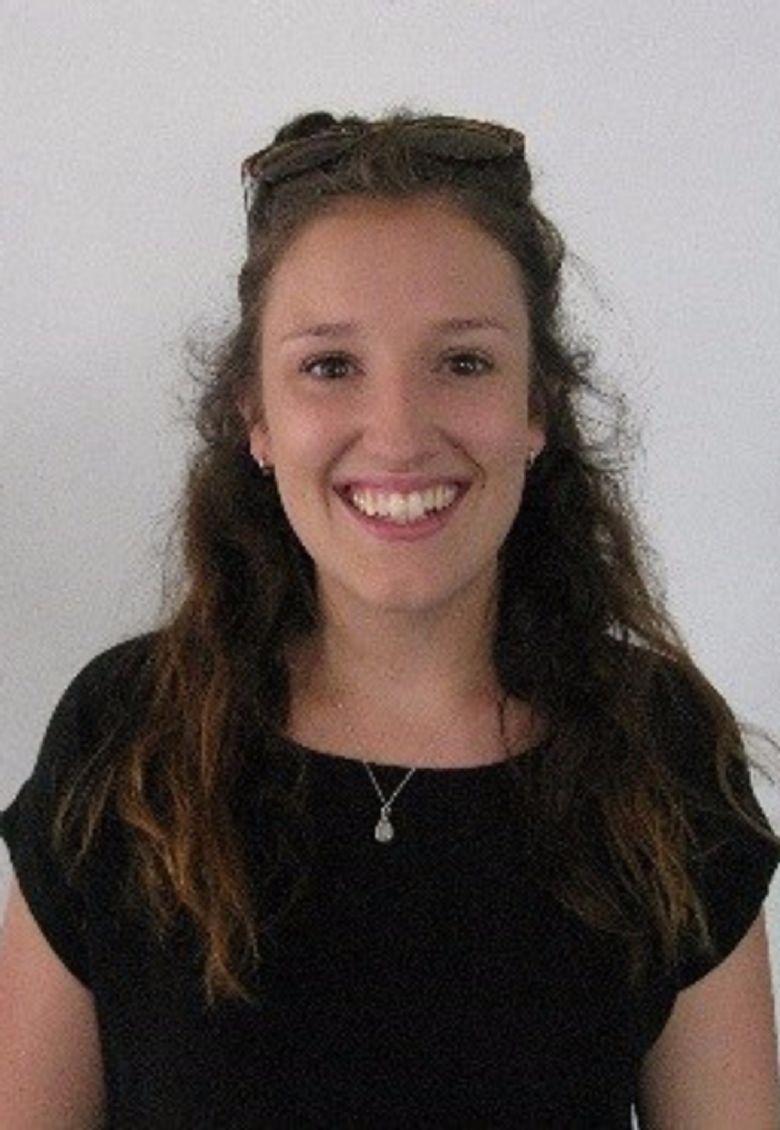 Pirate Day!!! Ooooo arrr!!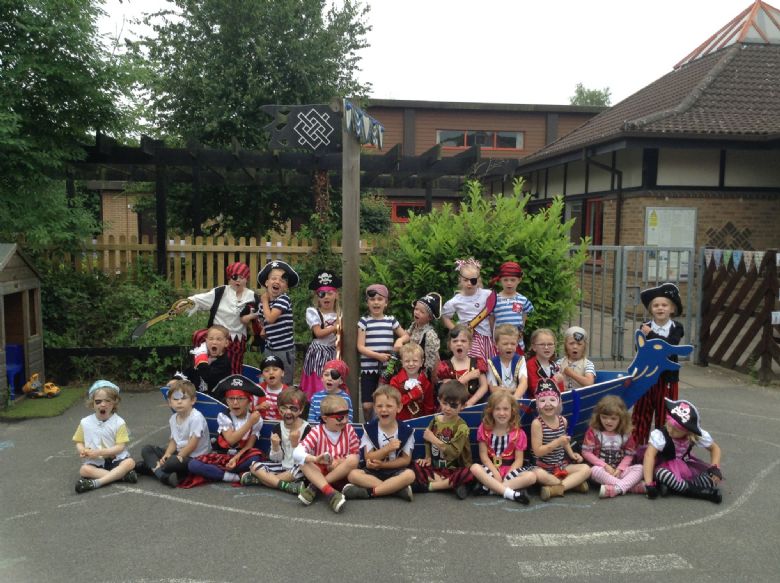 Today we dressed up as members of the crew of the Flying Dragon! Everyone looked fantastic! We were so impressed with the effort that had gone into the costumes (thank you to grown ups at home for helping!)
We had lots of fun looking at everyone's costumes and learning a new pirate dance. But most exciting of all we had a special visit from a real pirate…Captain Jolly!! He had sent us letters saying he was going to stop by and said he would be arriving just after lunchtime!! When Captain Jolly arrived he told us all about his journey. He showed us all the things inside his pirate bag. He showed us real silver coins, small pieces of coral and read us a pirate story. Then he showed us his special 'Gold Finder'! When he held it up it showed there was real gold hidden in our school! So we went on a treasure hunt to find it!
We worked together and looked everywhere but we couldn't find any treasure anywhere. Just when we'd almost given up, Captain Jolly's Gold Finder began to shake…it led us to the playground…and to the pirate ship!! There we found two shiny treasure boxes filled to the brim with golden coins. We were so happy! Especially when Captain Jolly decided he would share the loot with us!
After playtime we showed Captain Jolly our new pirate dance, he even had a go! Then we asked Captain Jolly our questions. We listened carefully and found out lots of new things about pirates. It was a great day!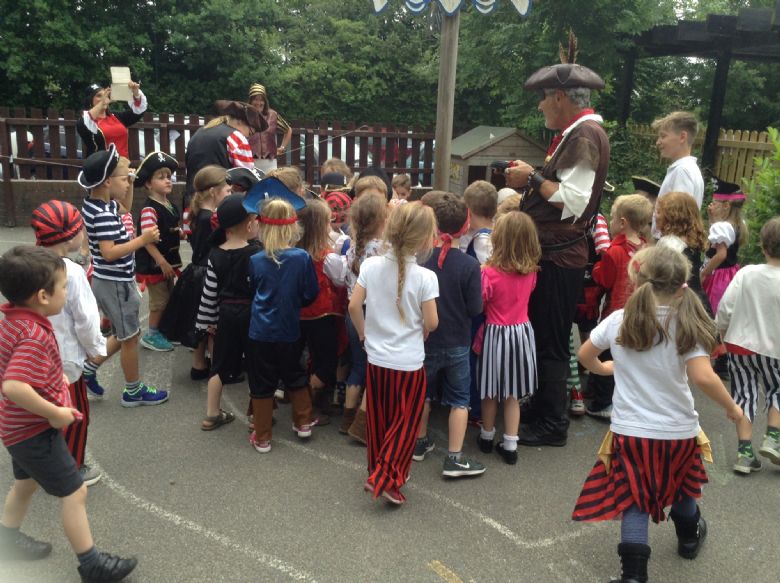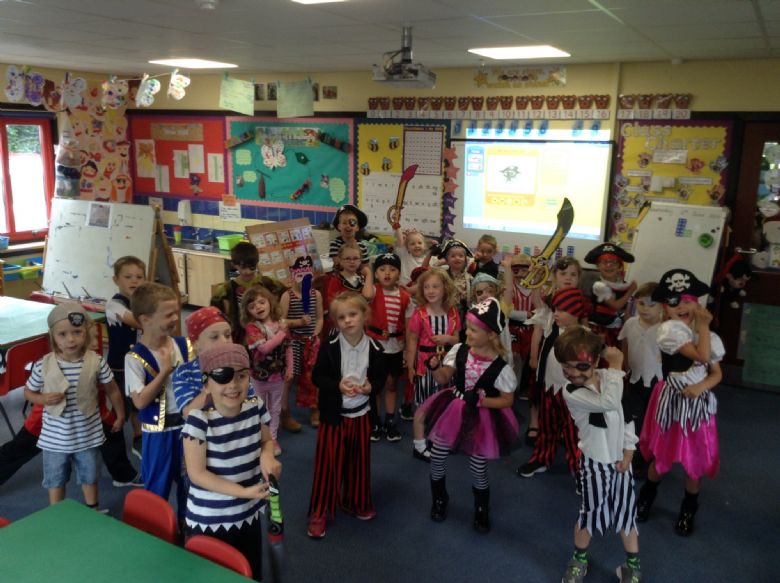 Our Trip to Longdown Activity Farm
(Monday 21st May)
What a fantastic day at the farm! The Honeybee's had such a lovely time meeting all the animals and learning lots about how to feed and look after them.
The children met goats, baby kids, chicks, guinea pigs, rabbits, pigs, piglets and a donkey! They filled up a plate with pellets to feed the goats, they were very hungry and jumping up at the gates! The goats soon gobbled it all up! Then we went to meet the baby kids. The children held bottles of milk and the baby goats walked right up to them and drank from the bottles. We collected freshly laid chicken and duck eggs and carried them very carefully to the farm shop. We went into the barn and had the opportunity to hold a little chick! They were so fluffy and some of them were quite jumpy! We could hear them cheeping. We met lots of other animals including a one month old baby donkey called Bobby! We finished off with a bumpy tractor ride around the field- it was so fun!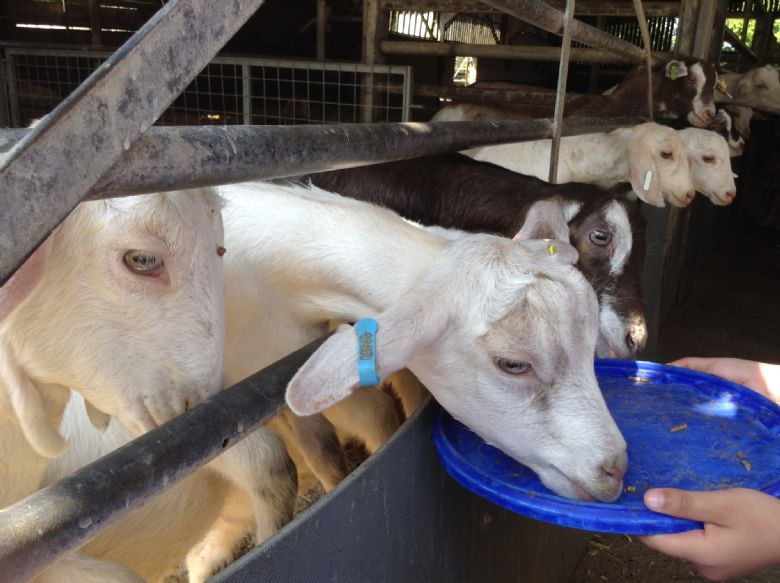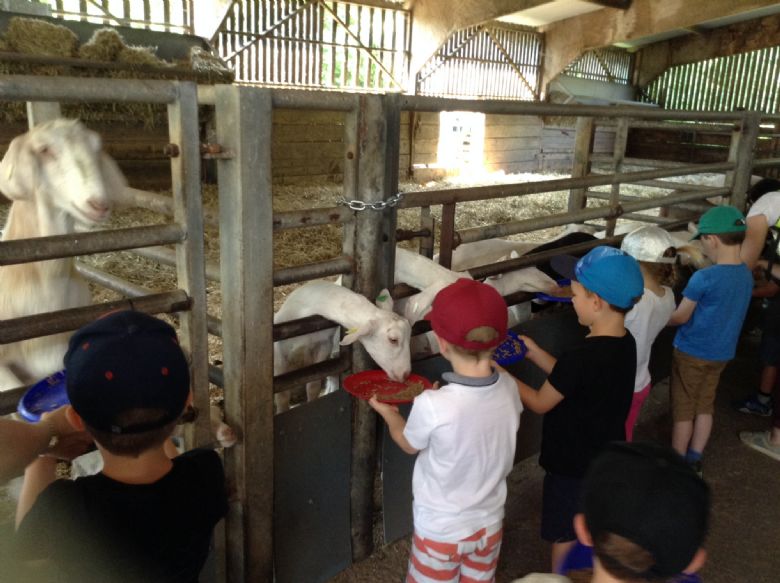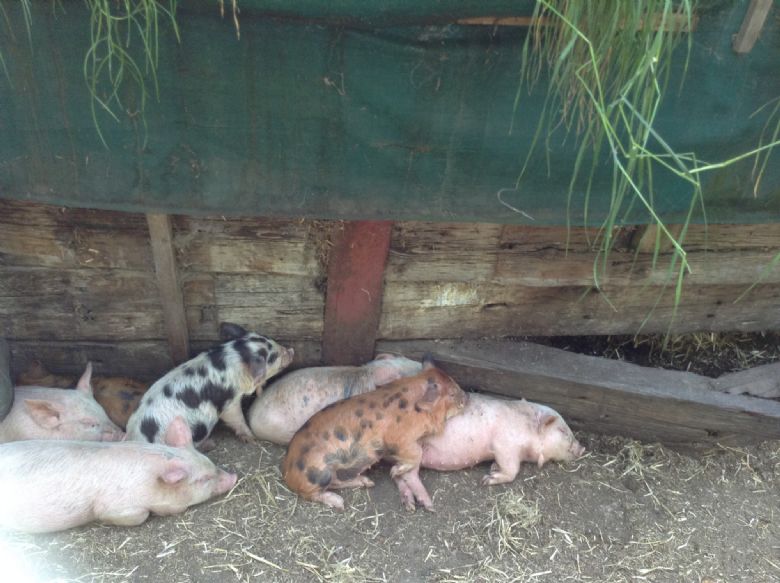 Well done Honeybee's! You were all fantastic listeners and made the day so enjoyable for everyone!
Welcome back to the Summer term!
We hope you had a restful Easter holiday. We have loved hearing all the exciting things the children have been up to!
Our topic in Reception for this term is 'Growing'. In our classrooms we have been watching our tadpoples begin to change into froglets! We have been very excited watching their front and back legs start to emerge, their faces change and their tails start to shrink! This week we have started to see some froglets develop into tiny little frogs!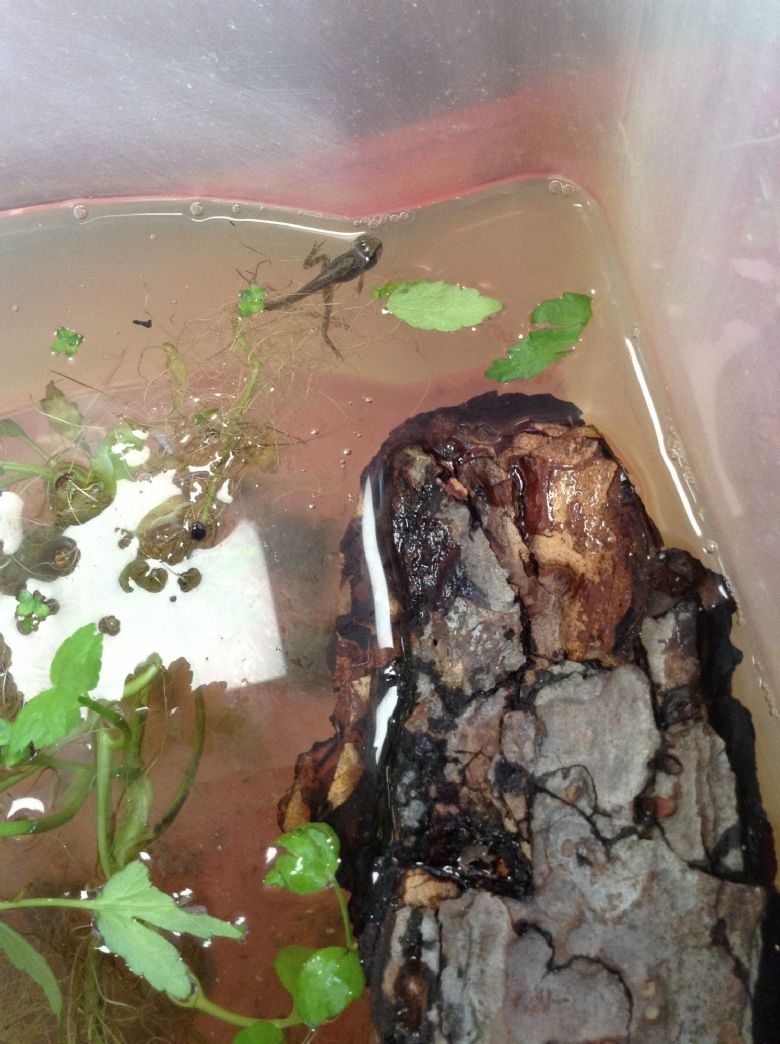 We have also been very lucky to have a delivery of our very own caterpillars! The children have been facinated watching the tiny caterpillars grow and grow- they are now very hairy and nice and fat like the Very Hungry Caterpillar! We are looking forward to watching the next part of their journey as they hide away in their cocoons and emerge as beautiful butterfliles!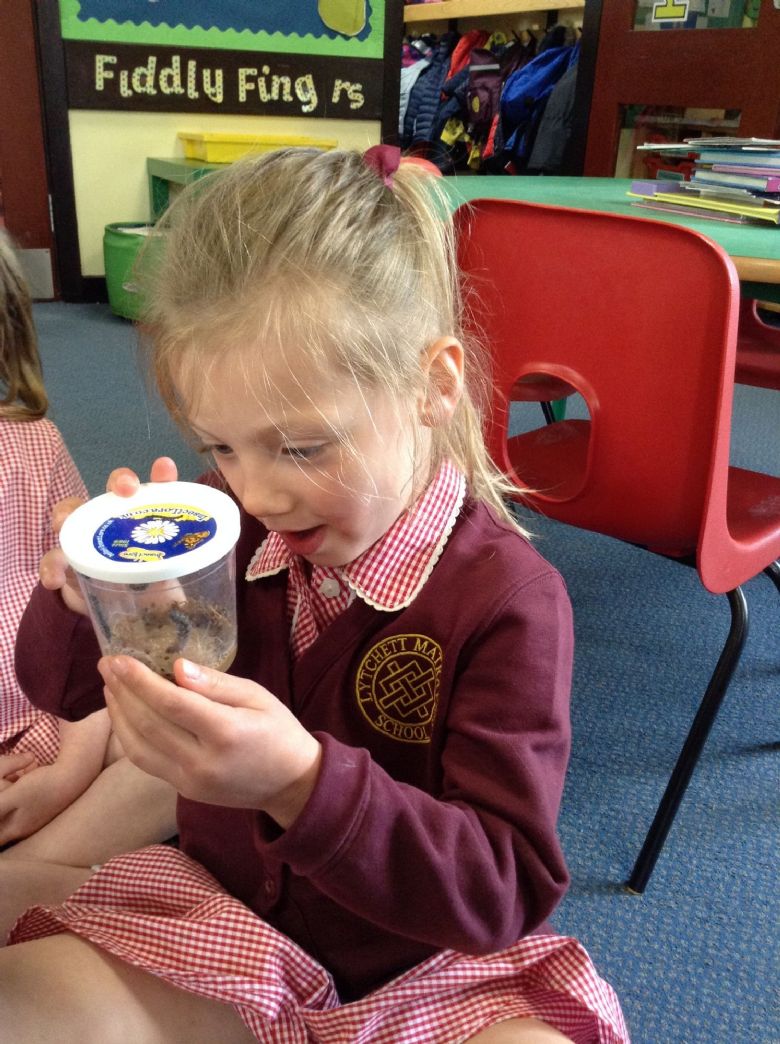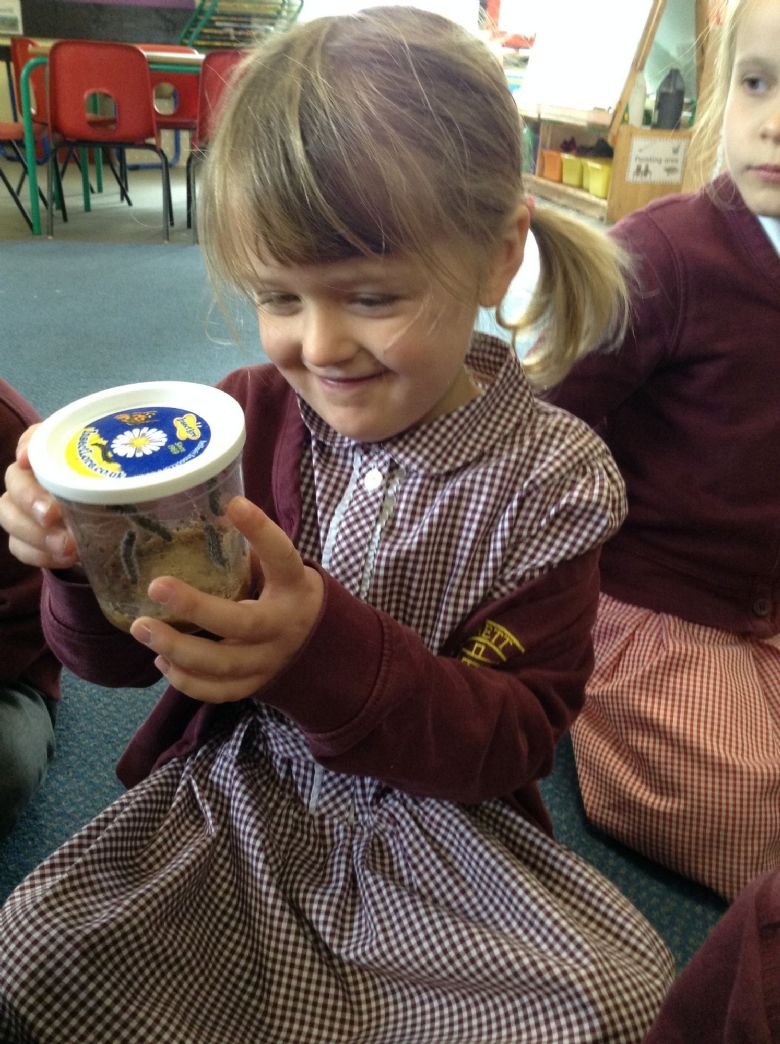 We will also be planting our own seeds, making sure they have everything they need to grow into big and healthy sunflowers! We will be learning how to look after growing plants and finding out about what we can do to help them grow.
The children are working as hard as ever learning new sounds and developing their reading skills during our daily Read Write Inc sessions. The children are learning to use their 'Fred- fingers' to pinch the sounds onto their fingers to spell simple and longer words. We have been amazed with the progress in their reading and comprehension skills, thank you for all the hard work parents are putting in at home- it's making a huge difference!
During our maths learning this term we are continuing developing our understanding of number and adding and subtracting numbers. We have been using a 'part, part, whole' model to combine parts and find a total. We are beginning to use a number line to hop forwards and backwards to add and takeaway. We have also started looking at coins, learning about the different denominations and pretending to pay for items in our 'garden center'.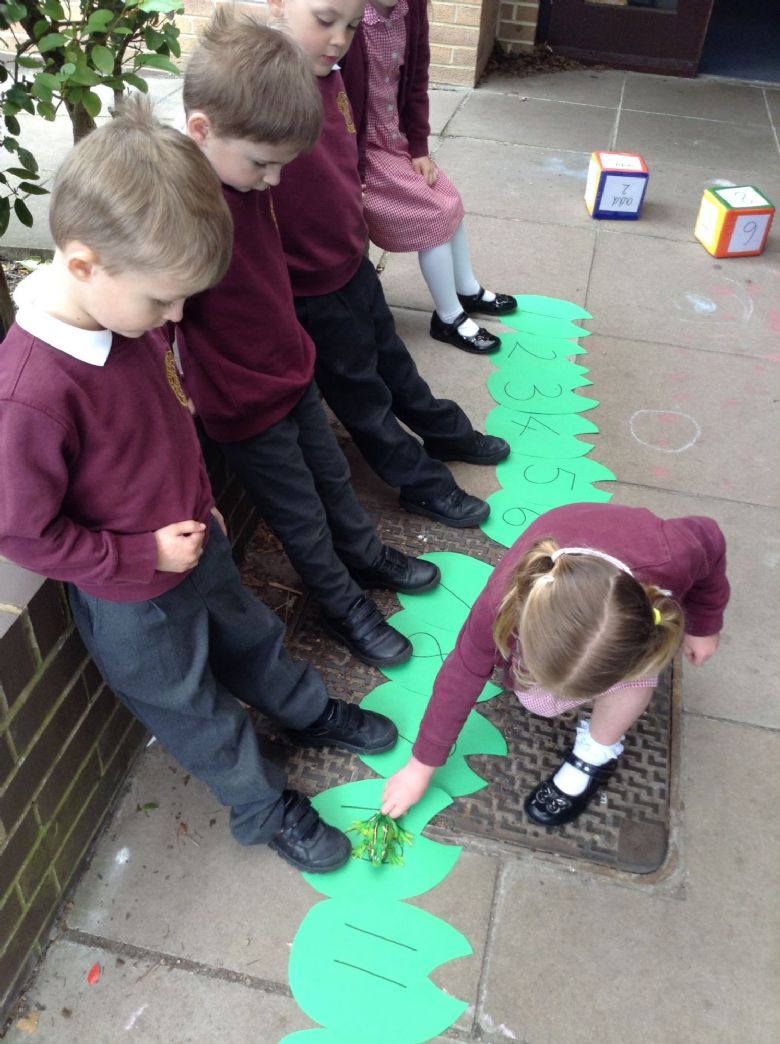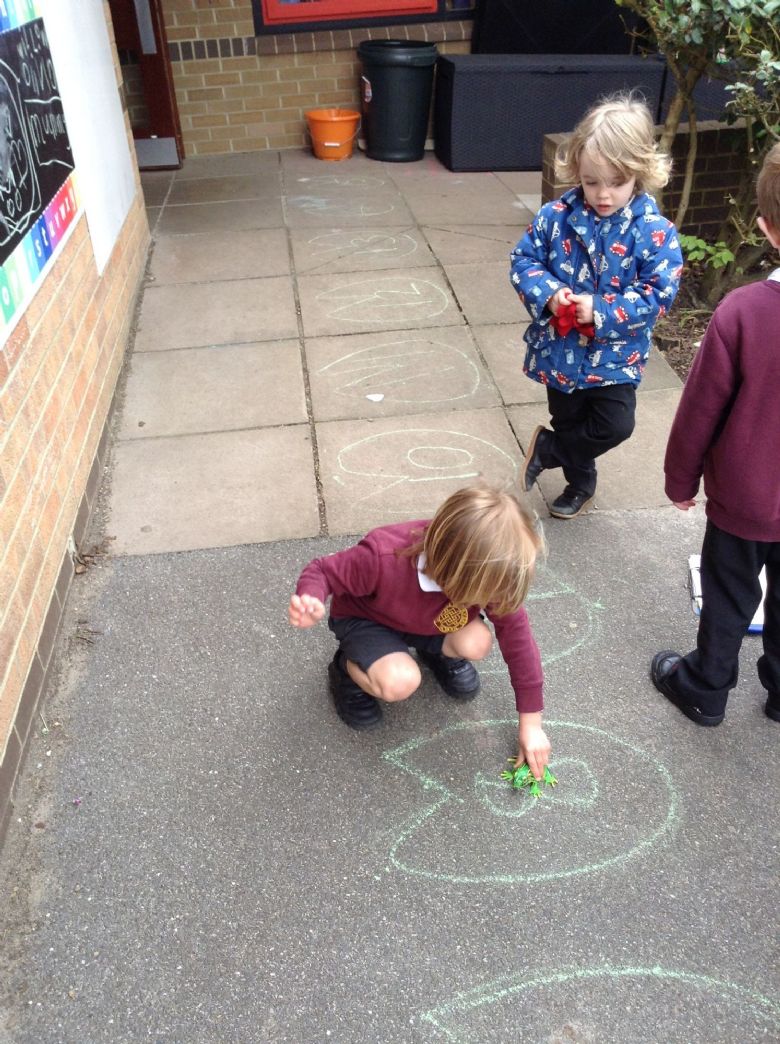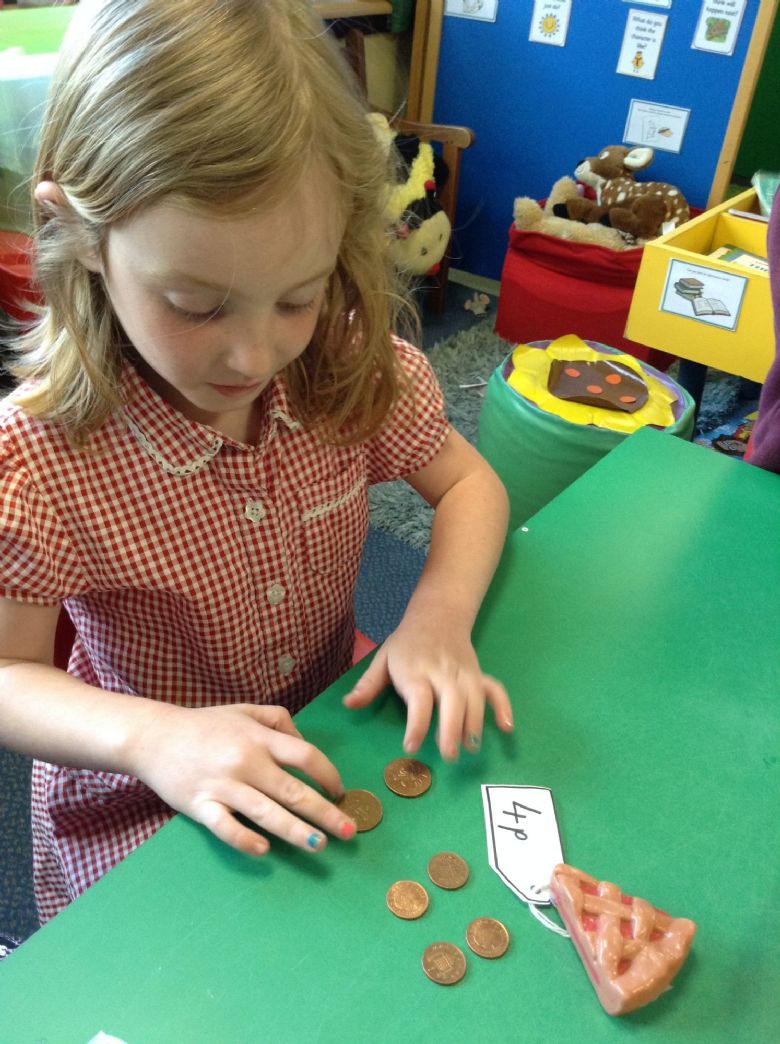 Keep up the hard work Honeybees! You are doing amazingly!!
Mother's Day Stay and Play
Friday 9th March 2018
We were very excited to invite all the Mother's into Honeybee class for our Stay and Play this term. We had lots of fun showing off our classroom and sharing all the learning we've been doing at school. The children sang a special Mother's Day song for the lovely Mums and presented some homemade presents.
Thank you all for coming! We hope you enjoyed spending the afternoon with us!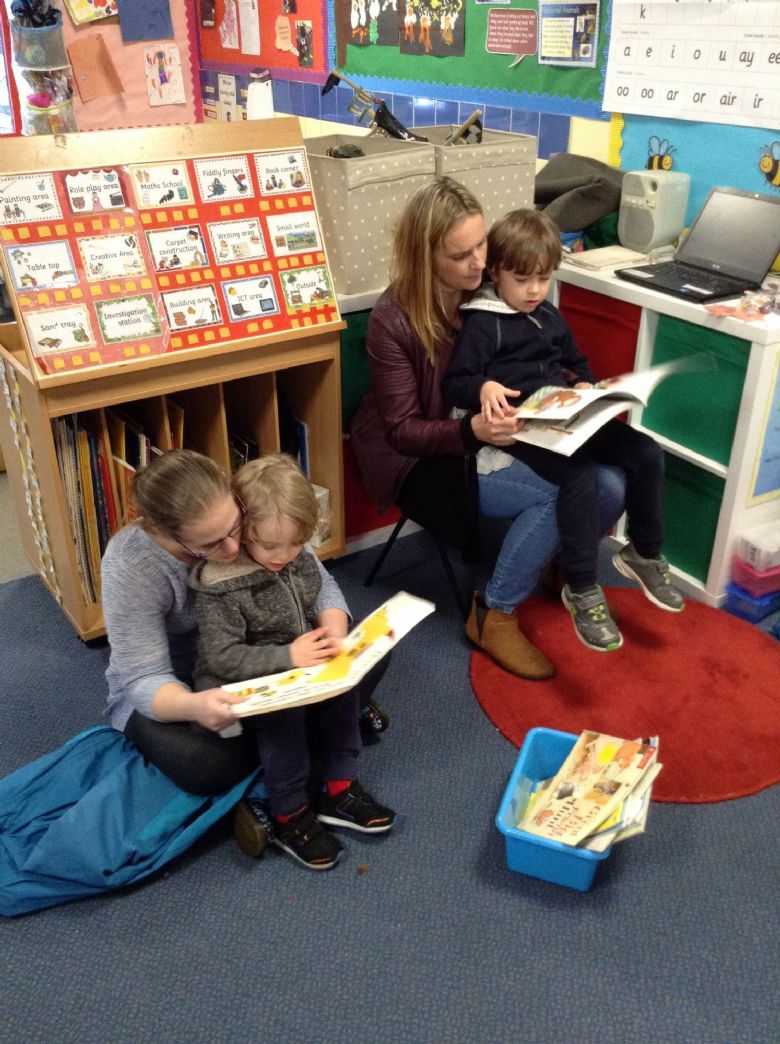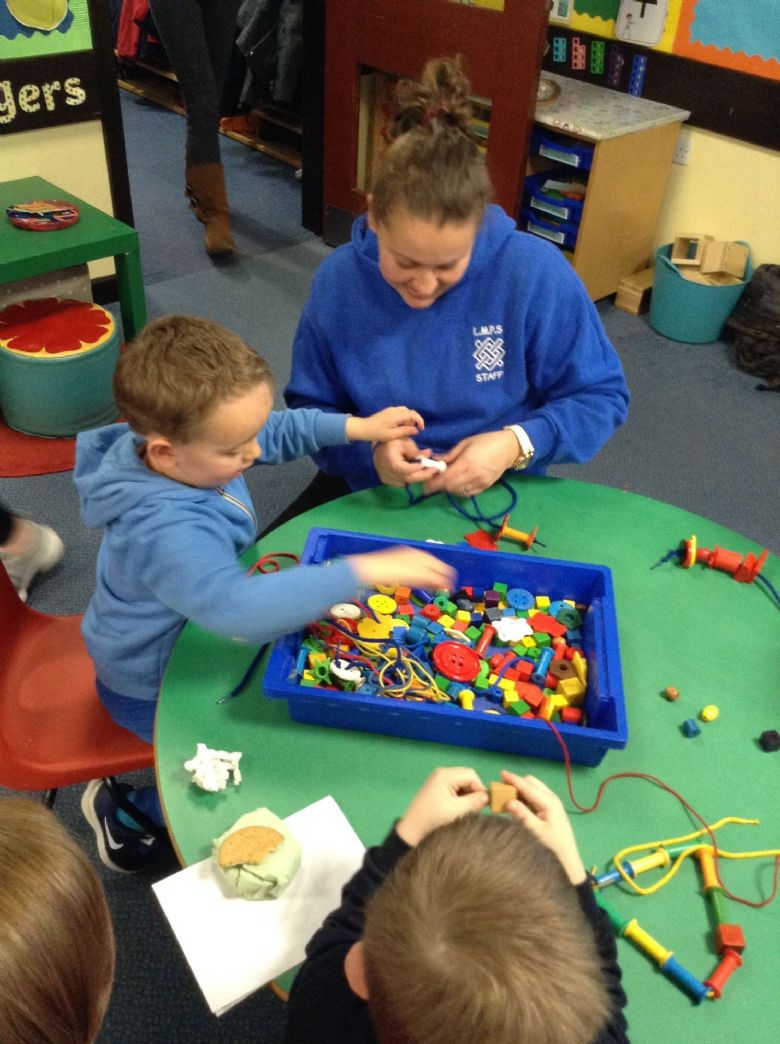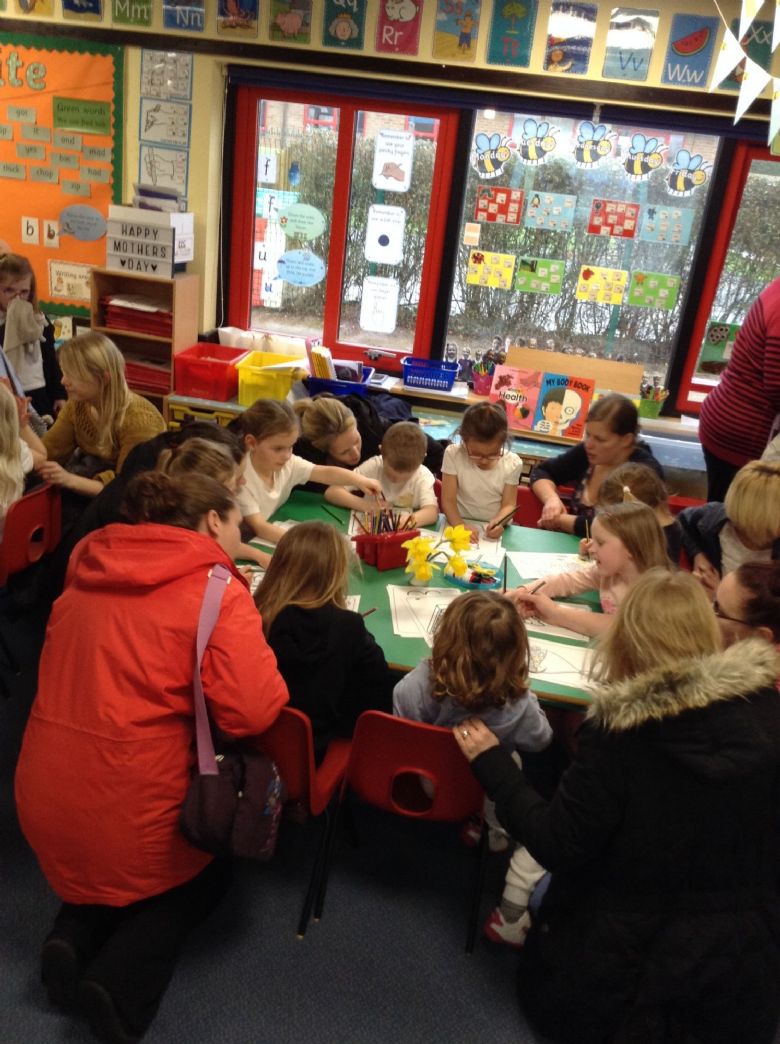 Healthy Me Week!
This week the whole school has been learning about our bodies and how we can keep happy and healthy.
In Honeybee Class we have been thinking about healthy foods and less healthy foods. We sorted a shopping bag and thought about why some foods are good for our bodies. We decided that we can eat less healthy foods like sweets and crisps as a treat, but we must try to eat lots of different foods to give our bodies lots of energy.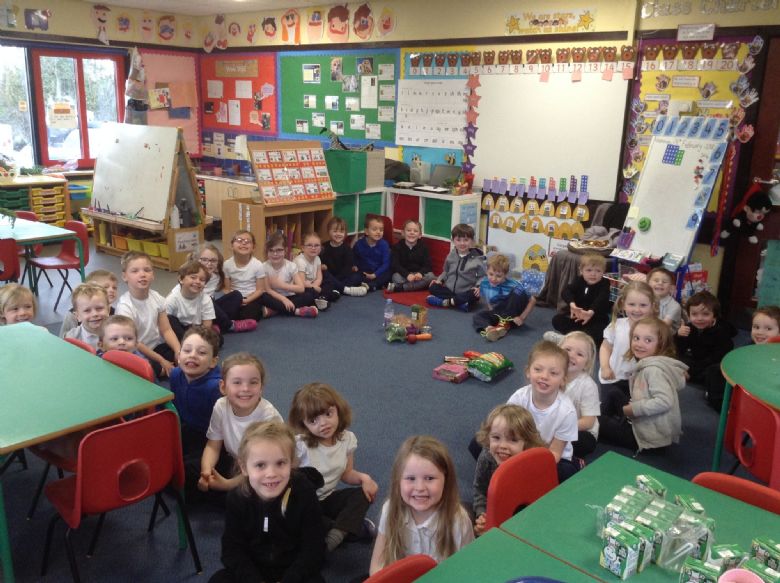 We have also been tasting some different fruits. We had a taste of pineapple, mango, grapefruit, pomegranate and grapes. We decided which fruit we liked best and made a pictogram to show the Honeybee Class favourite!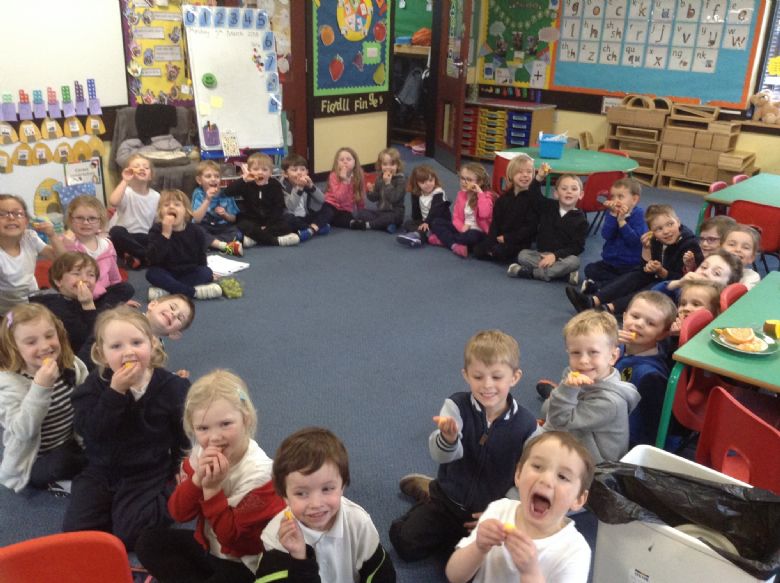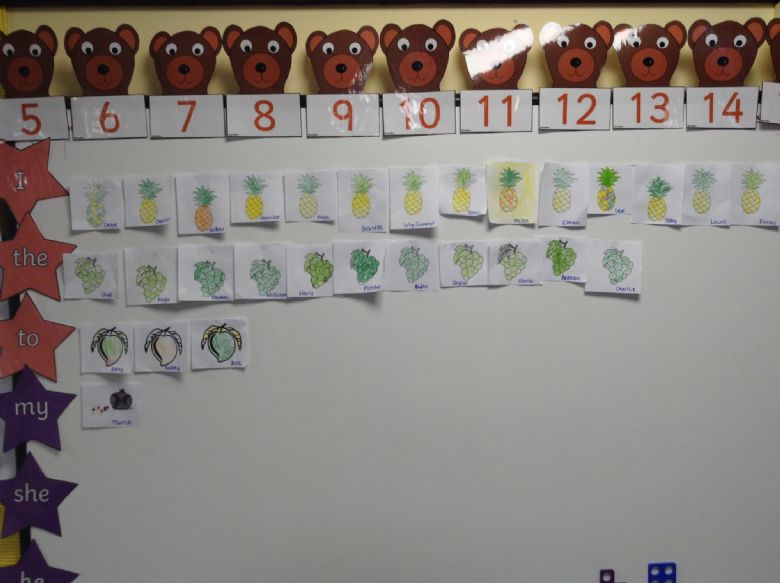 We made healthy salad sandwiches. We made our sandwich with brown bread choosing from a selection of fillings: lettuce, tomato, cucumber and cress. We really enjoying eating our sandwiches! We were even trying things we didn't think we liked and surprising ourselves! Yum!
We went to visit the Life Education Van and met Harold the Giraffe! We talked about some of the important parts inside our bodies and helped to put them in the right places on the body vest. We learnt that our bodies need healthy food, water, air, sleep and exercise to make energy and keep us feeling happy and healthy.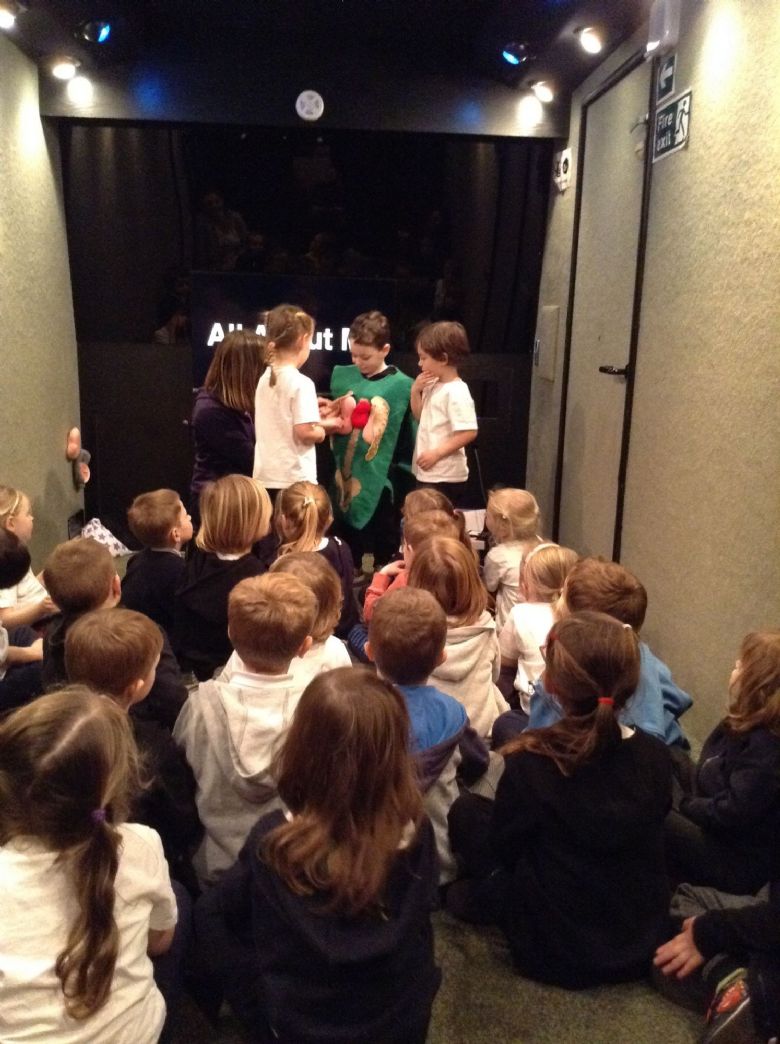 We have been doing lots of exercise and using lots of energy this week! We played lots of games in a circuit at the MUGA with Mr Noyce and the Ladybirds. Mr Noyce showed us how to aim and throw, balance a ball on a tennis racket, travel around obstacles and jump over hurdles. We were using lots of energy and making our hearts work hard. It was lots of fun!
We have also been using lots of energy dancing to 'Wake and Shake' music and routines! We had lots of fun dancing to different songs and copying the actions. Dancing was tiring and made our bodies work hard! Our hearts were beating fast when we stopped for a rest- we knew that our hearts were pumping lots of oxygen around our bodies to give us more energy!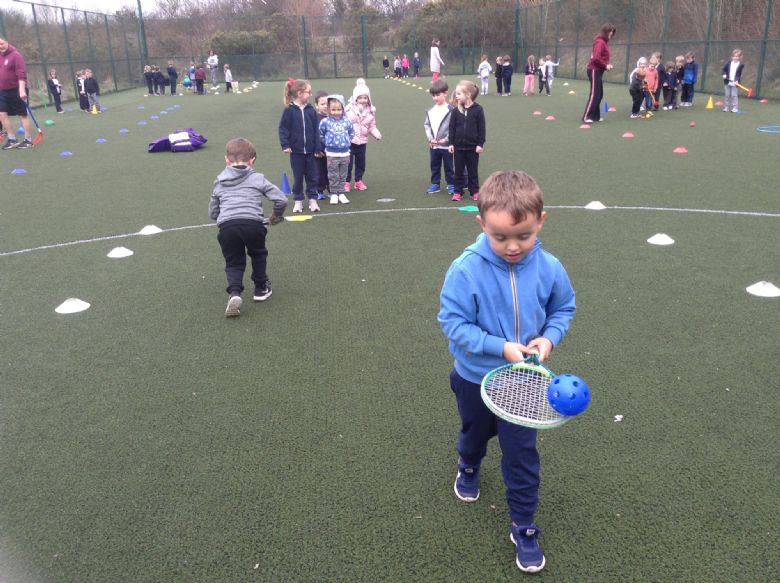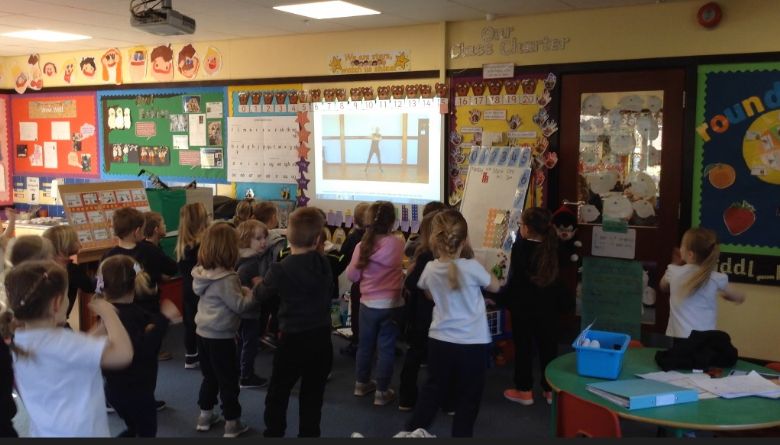 We had a visitor to Reception this week!
Our local Community Support Officer came to talk to us all about what the Police do to keep us safe. He showed us inside the Police car!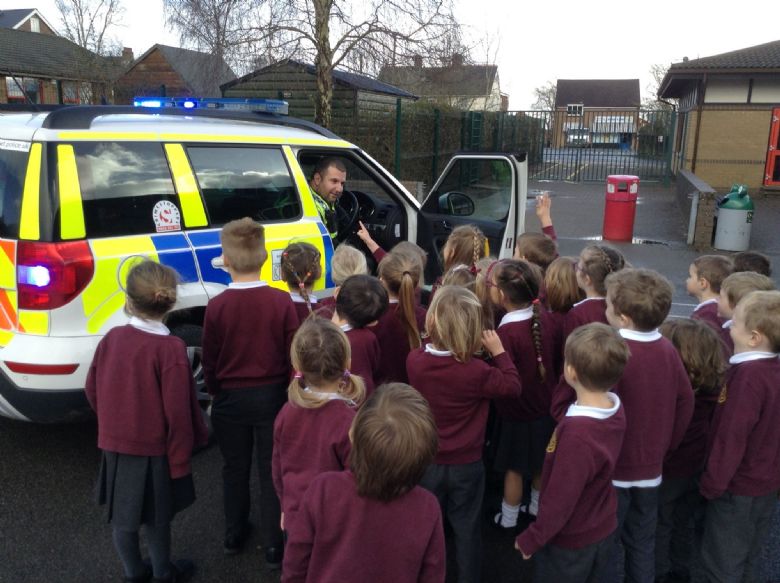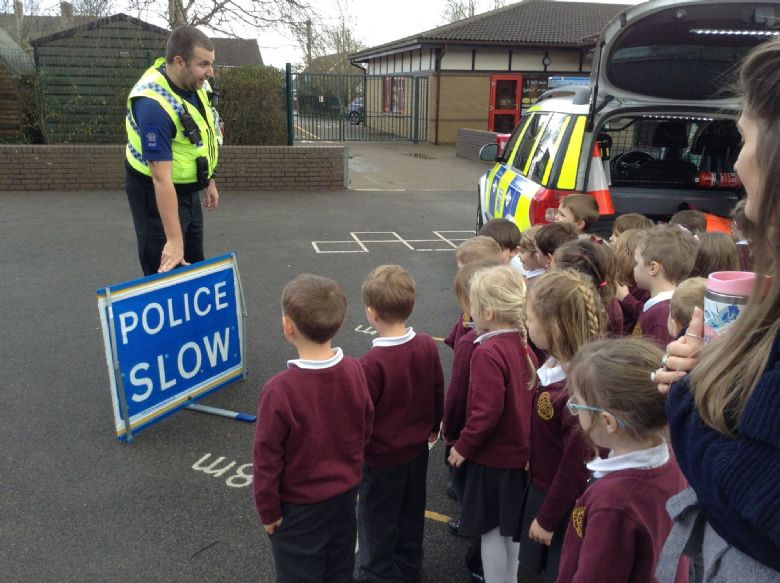 Happy New Year!!
Welcome back! We hope you had a fantastic Christmas and New Year and a well-deserved rest. You all settled in so well last term and have been working very hard with our new sounds and learning in school. We have lots of new and exciting things ahead of us this year. Our new topic for this term is 'Everyday Heroes'!
We have already started learning about Fire Fighters and what they do to keep us safe. We will be learning about lots of other people who help to look after us this term. We might even have a few special visitors to Honeybee and Ladybird Class!!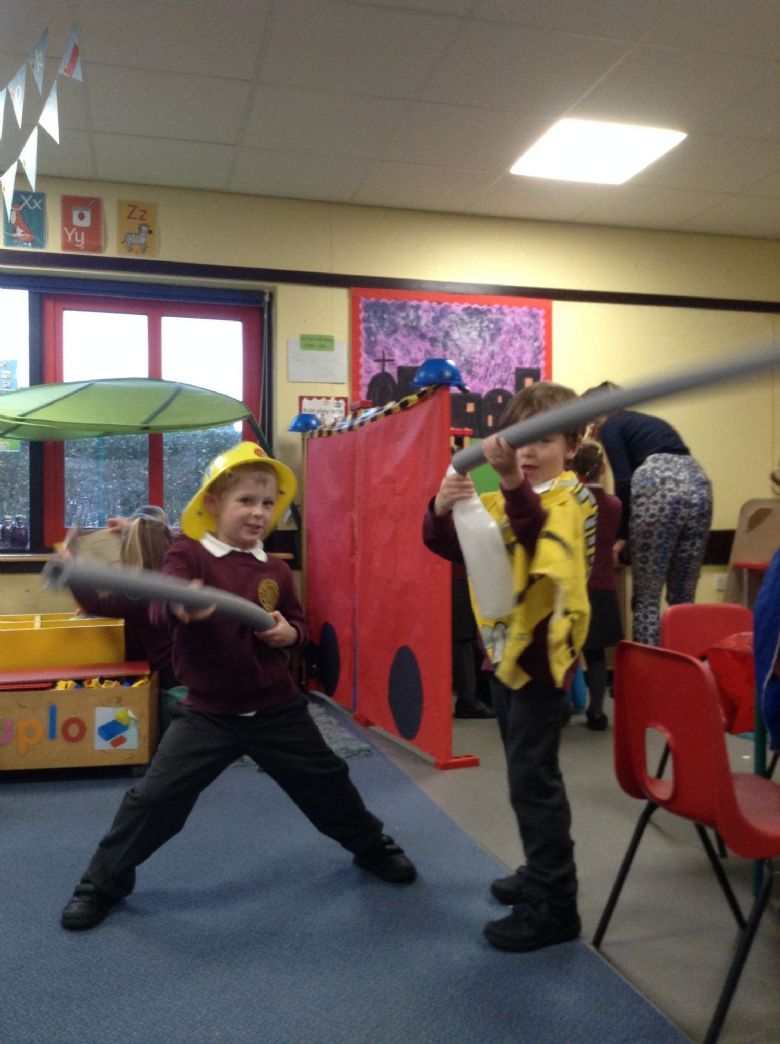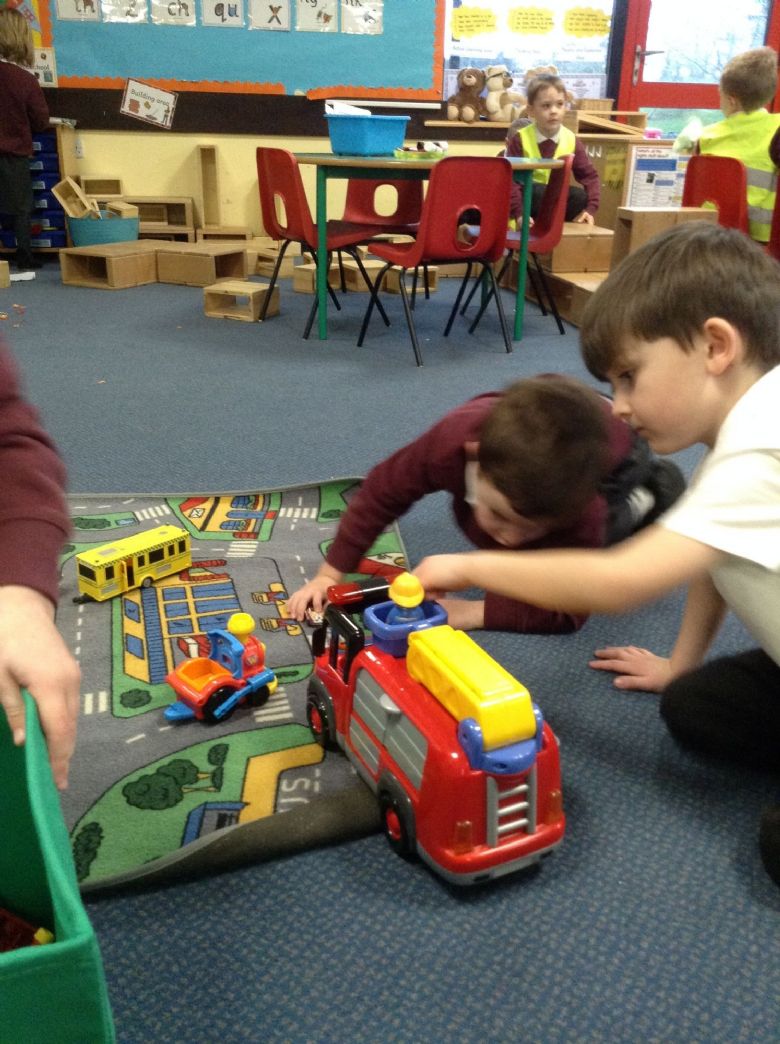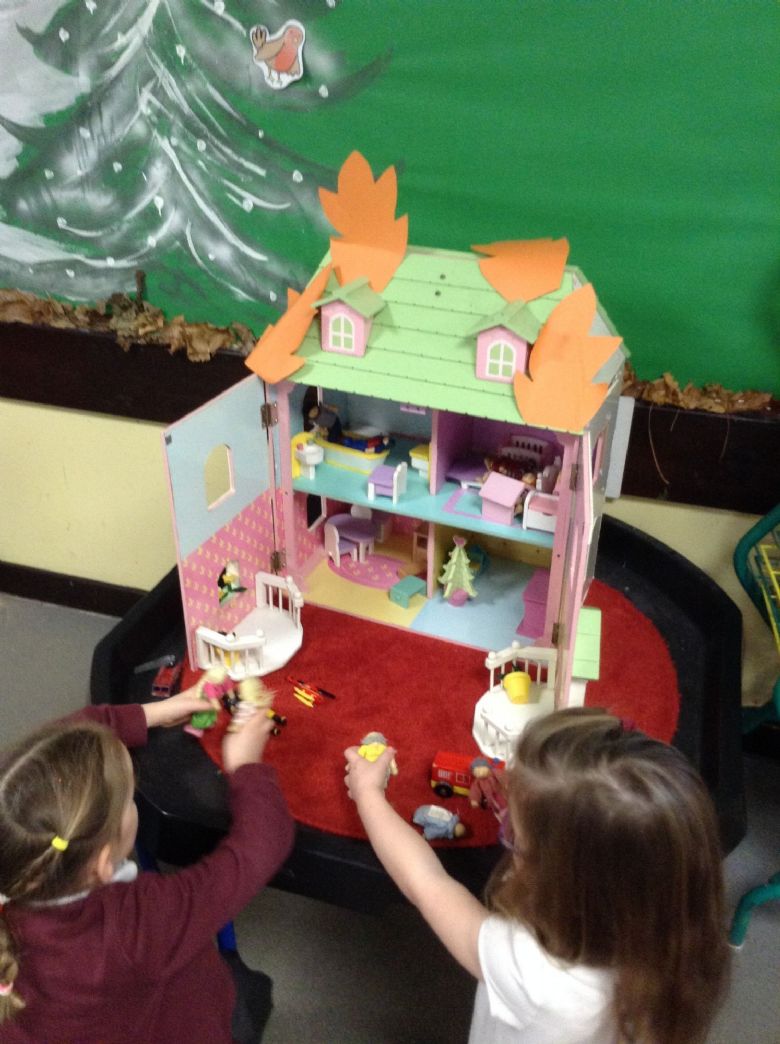 Christmas Party!
We had lots of fun at our Christmas party! Thank you for all the delicious food that was brought in – we certainly had a feast! After eating we enjoying playing some fun party games and dancing to our favourite music.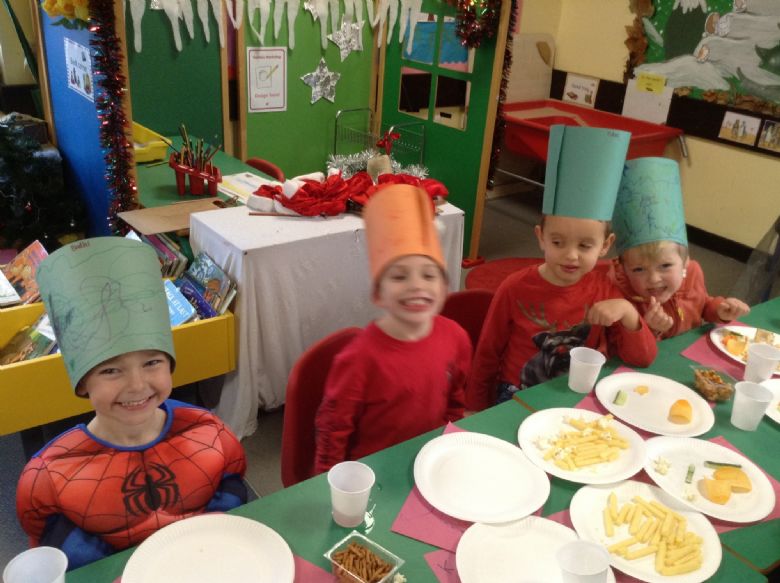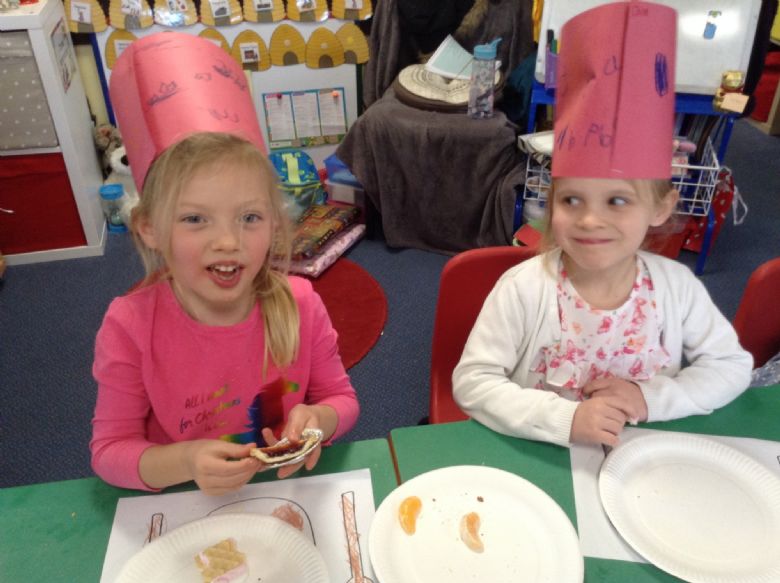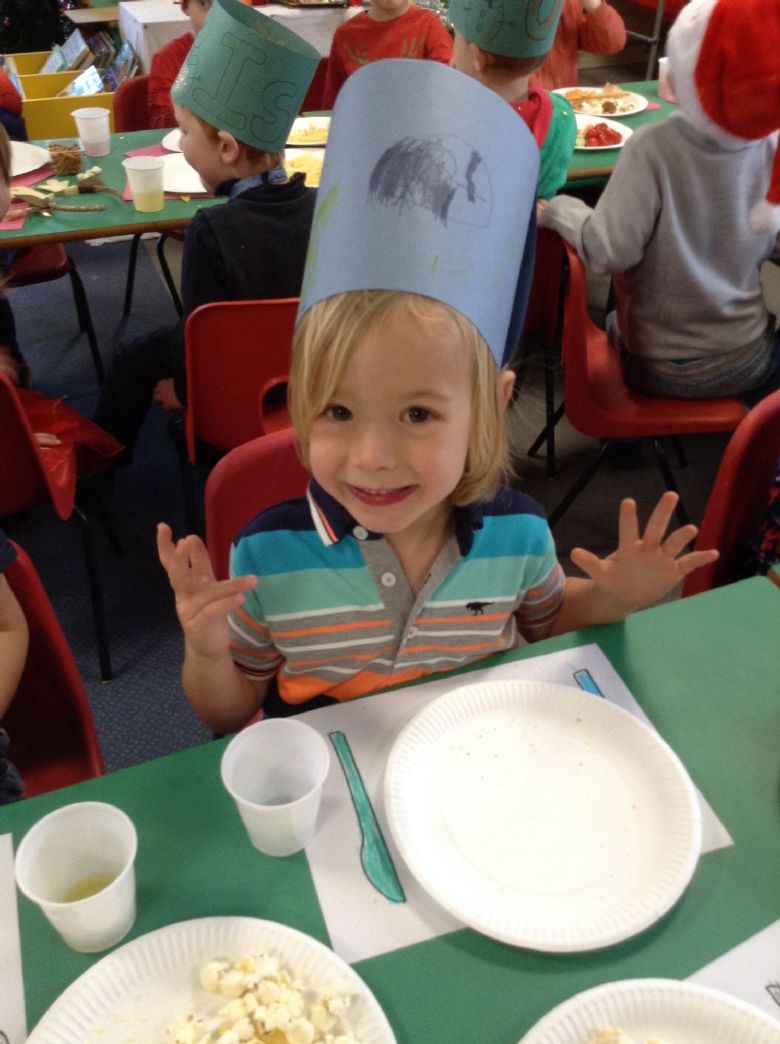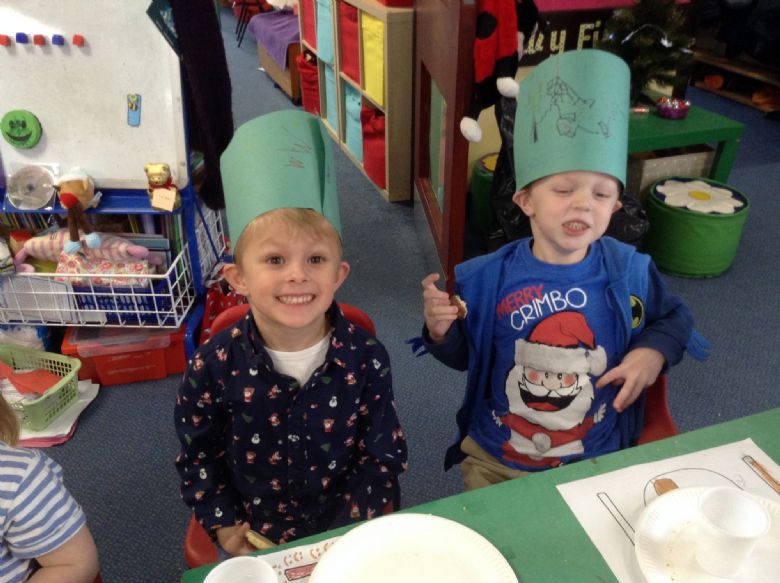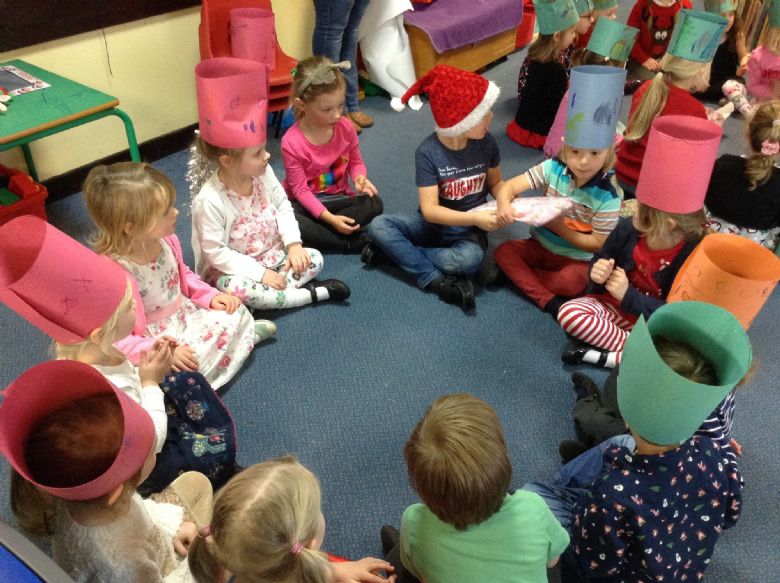 Nativity Performance!
A huge well done to all the Reception and Year 1 children for their fantastic nativity performances this week. Our nativity this year was 'Donkey for Sale' and the children amazed us with their singing and acting! The children worked so hard learning all the words and the songs. We are so proud of them for putting on such an amazing show for you all!
Thank you so much for coming to watch, we hope you enjoyed it as much as we loved performing for you all. Merry Christmas!
Christmas with the Honeybees!!
We have had a very busy time in Honeybee class in the run up to Christmas with lots of exciting things happening, getting us in the Christmas spirit!!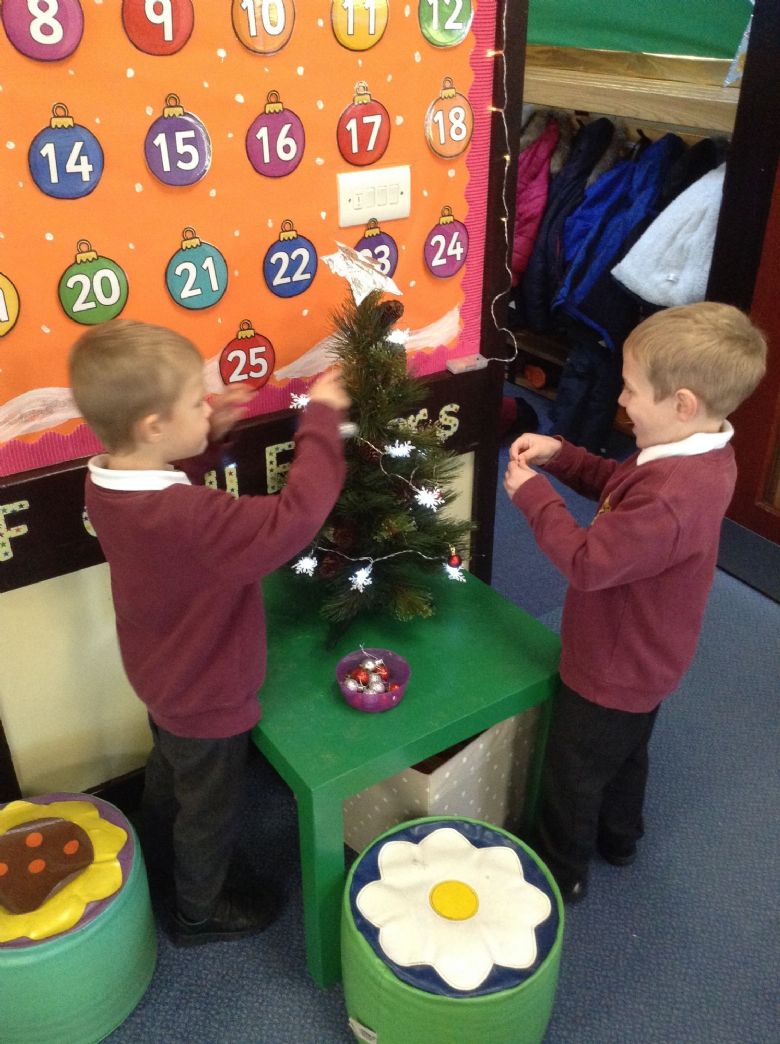 Welcome to Honeybee class!
Honeybee class have made a great start to the term! They've settled in amazingly well and are now confident with the day to day life in Reception. The children have been having great fun exploring inside and outside the classroom with their new friends.
Here are some of the fun things we've been getting up to!
Remember to join us on Seesaw where you will see lots more pictures of your children and their learning at school.