Dragonfly - YEAR 1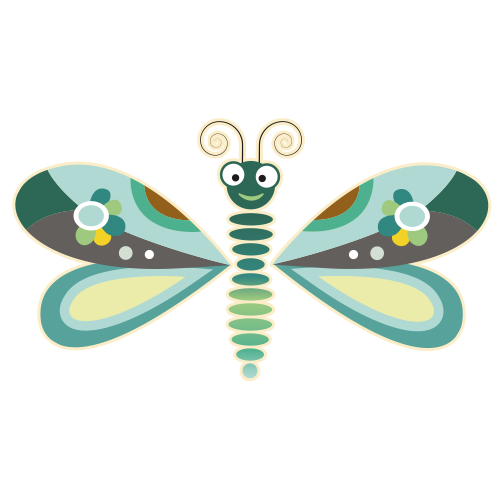 Welcome to Dragonfly Class!
Meet the Team!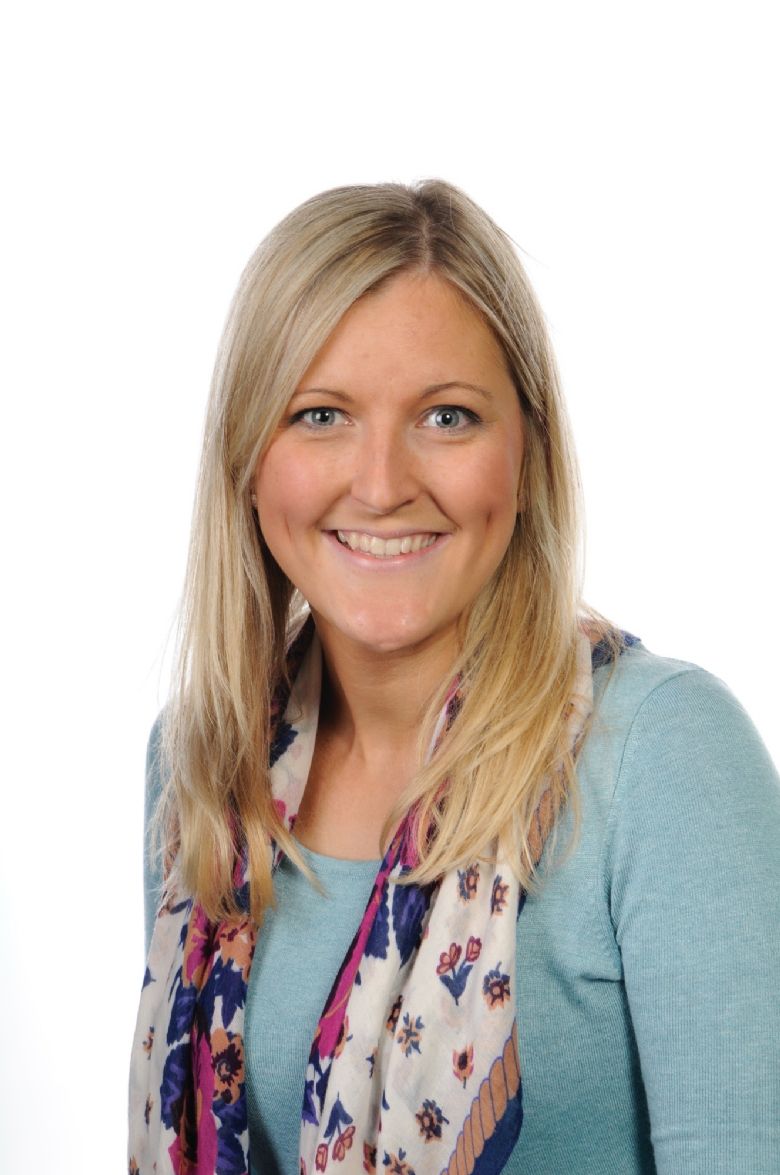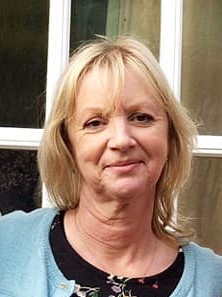 *** HOME LEARNING ***
Please scroll down for the latest news!!
* You can email me your work and photos to the following address - dragonfly@lmpsdorset.co.uk *
Click on the tab 'Celebrating Dragonfly's Home Learning!' to see the wonderful things that you and your friends have been up to!
Monday 13th July 2020
Hello Year 1! Hope you had a lovely weekend in the sunshine! What did you get up to? I spent the whole weekend busy helping to paint the new fence, keeping Alice and Bobby happy and I made some rock cakes too. As you know this is our last week of home learning before the summer holidays and it will only be a four day week too!
Here is your home learning for today:
Maths Task 1 - please complete up to 30 minutes on Mathletics https://login.mathletics.com/. I have set all of the Year 1 tasks now so today I would like you to explore the live Mathletics function. This allows you to play against other children from your class or even someone who is in another country! All you need to do is click on the green play button at the top of the screen and see who is waiting to go head to head with you!! Good luck!
2. Maths Task 2- We are continuing with our White Rose maths week 8. All the attachments you will need for the week will be attached at the bottom of the page for you to access.
Please go to: https://whiterosemaths.com/homelearning/year-1/
Please click on Summer - Week 10 w/c 29th June
Monday- Lesson 1: Ordering numbers.
Tuesday Lesson 2: Recognising coins.
Wednesday- Lesson 3: Recognising notes.
Thursday- Lesson 4: Counting coins.
Friday- Maths Challenge (No sheet to download, access this via the website above, week 10)
**Remember to watch the video first then download the activity sheet from the bottom of this page, then check your answers as usual from the answer sheet at the bottom of this page.**
3. English Task 1 – Please complete 15 minute practise on Spelling Frame https://spellingframe.co.uk/.
4. English Task 2 – Learning Objective: To create a game.
Success Criteria:
Task:
Today I would like you to pick up a book and open it at any page. Look where the book's two pages meet in the middle. This is called the book's 'gutter'. Go to https://youtu.be/b9zcjE2RDME and listen to the reading of This Book Just Ate My Dog, written by Richard Byrne, where very strange things indeed happen in the book's gutter!
Now you are going to play the 'This Book Just Ate My Dog Race Game', with a grown up, read the Instructions. Play the game several times.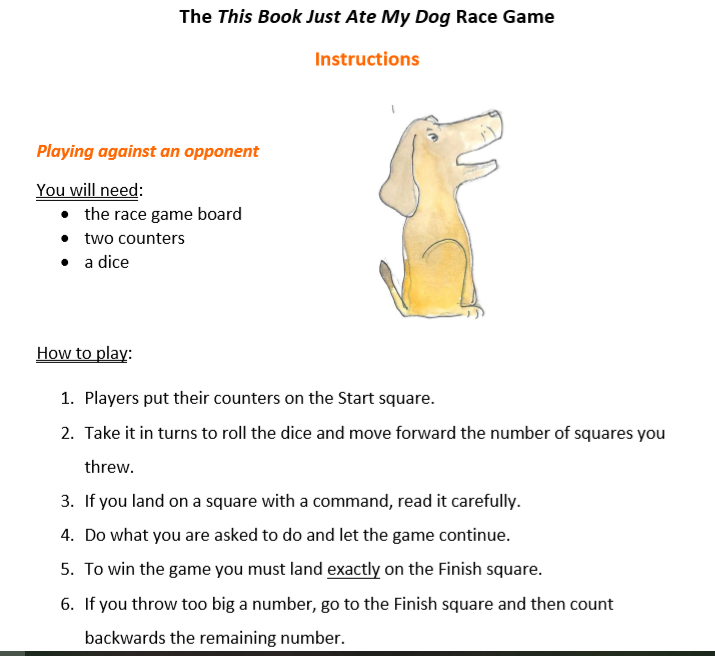 Next you are now going to design and write your own race game. With a grown up, read the Suggestions. Design and write out your game. Challenge people in your family to have a go! I have attached the sheets for you to print if you need or you could just draw your own game borad onto paper.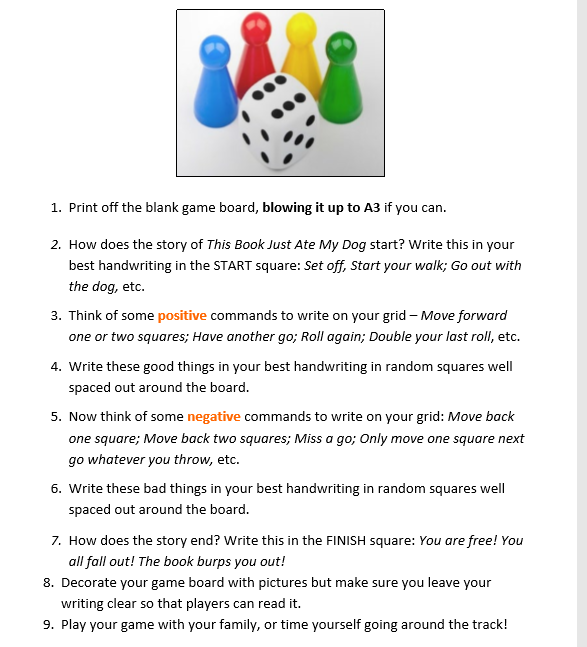 **Extra**
Pick a book you like from your shelf at home and draw pictures of some of the characters or things in the story. Hide them inside the book, as if they have been 'swallowed up' by the gutter. Shake them out... gently!
Great news! Ruth Miskin, creator of Read Write Inc, is running daily phonics lessons for children who are learning to read using RWI!
They are scheduling Read Write Inc. Phonics lessons on Facebook and YouTube for children to watch at home, these will be available for 24 hours after being shown.
They are releasing three short Speed Sound lessons with one of their trainers every day for the next two weeks.
The films will be available at the times below and then for 24 hours after.
Set 1 Speed Sounds at 9.30 am
Set 2 Speed Sounds at 10.00 am
Set 3 Speed Sounds at 10.30 am
They will also release a film of a teacher reading a poem for Reception and Year 1 children to join in with at 2:00pm every day. The poems will be available to watch again and again on YouTube.

Parents can sign up to either Read Write Inc Facebook page or their YouTube channel.
https://www.facebook.com/miskin.education/?mc_cid=5b8869f543&mc_eid=6974981631
https://www.youtube.com/channel/UCo7fbLgY2oA_cFCIg9GdxtQ?mc_cid=5b8869f543&mc_eid=6974981631
Are you missing usernames and passwords?
Usernames and password reminders were sent home in the home learning packs. However, If you are missing passwords for Mathletics, Spellingframe or TT Rockstars please email resetpass@lmpsdorset.co.uk and we will send you usernames and passwords as soon as possible.
Free E Books
Click on the link below to access free online ebooks including Read,Write,Inc and Oxford Reading Tree books to read with your children at home. All you have to do is register by creating an account and you can continue to enjoy reading at home!! :-)
https://www.oxfordowl.co.uk/for-home/find-a-book/library-page/
Twinkl Access
You can also now access free teaching and learning resources from the Twinkl website for a month, by creating an account an entering the following code: CVDTWINKLHELPS
Click on the link below to access this fantastic online resource!!
Welcome to Year 1
P.E. days - Monday and Thursday. Please ensure P.E. kits are in school for the week.
Reading Records - These will be checked every Monday - please ensure they are in your child's bookbag ready to be handed in.
Topic - Our first topic this year will be 'The Royals'
Home Learning - Spellings - Spelling frame (online). Children can practise their spellings and then must take the test at home before new spellings are set on Fridays.
Useful websites: