Dragonfly - YEAR 1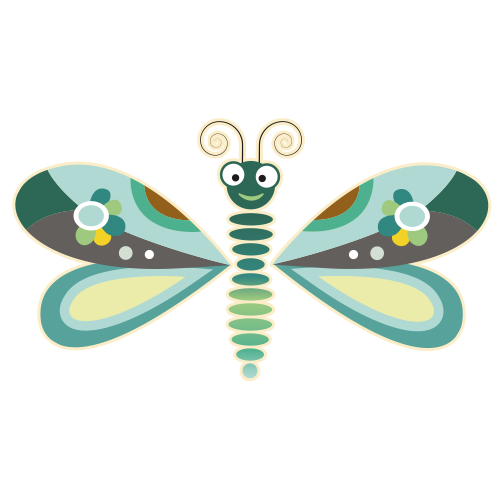 Welcome to Dragonfly Class!
Why fit in when you were born to stand out?
-Dr.Suess
Meet the Team!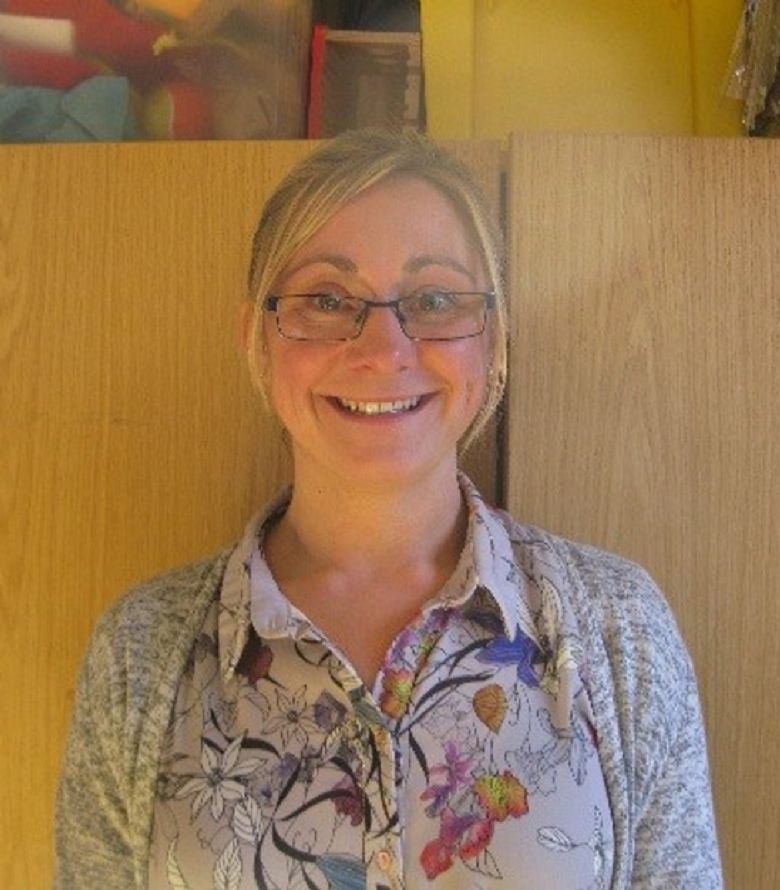 Mr Dale
1:1 Assistant
Life Van
Thursday 21st March
Today we visited the life van. Harold the giraffe helped us learn lots about our body and how to look after it.
World Book Day
Thursday 7th March
Look at all our amazing costumes from world book day!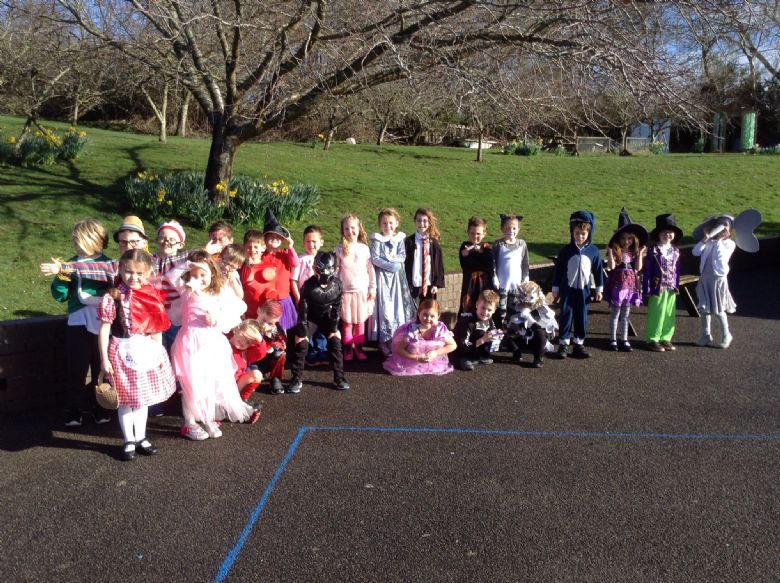 Our teachers dressed up as elephants from David Walliams' The Very Annoying Elephant!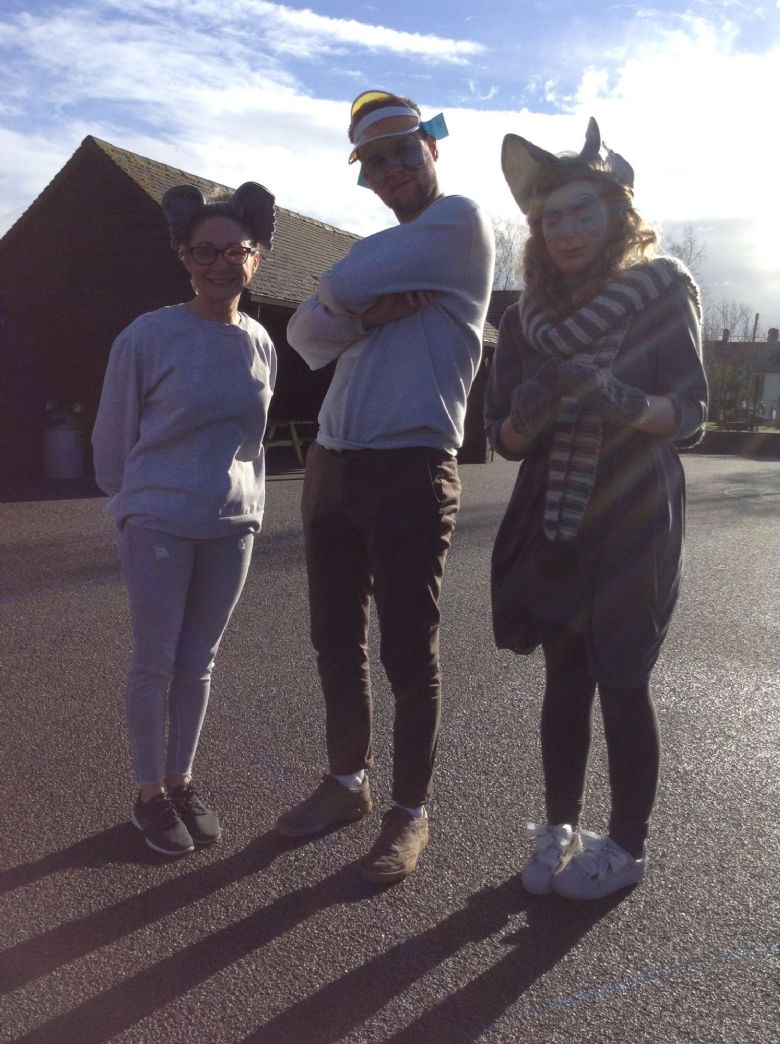 Bird Watching
Wednesday 29th Febraury
We had a visit from the RSPB to talk about their wild challenge. After a really interesting assembly telling us what we can do to help our wildlife we went on a bird watching walk. We loved hearing all the different bird songs. The visitors knew what bird was singing just by listening carefully to the bird song!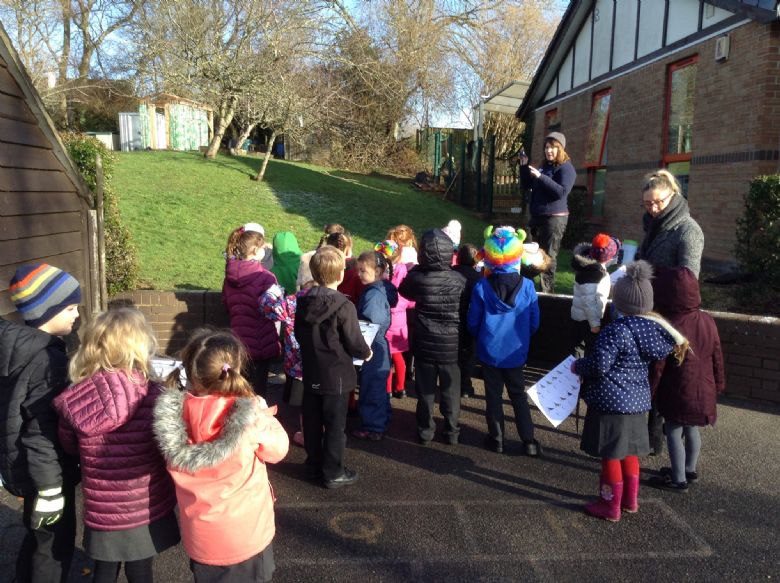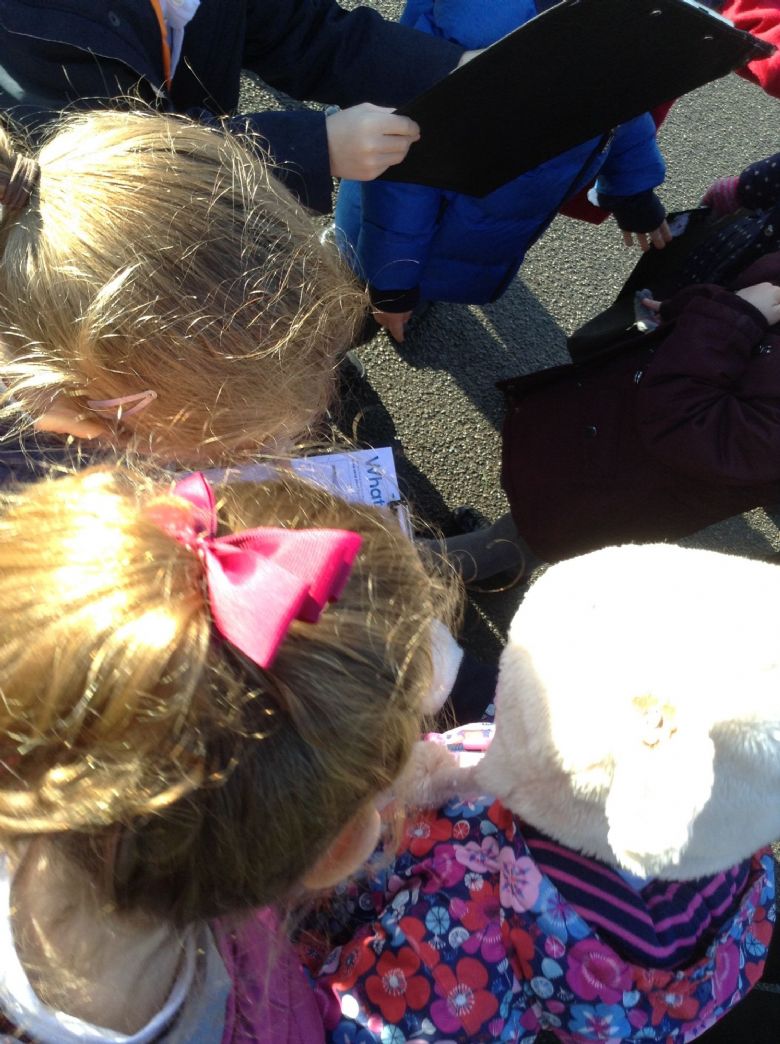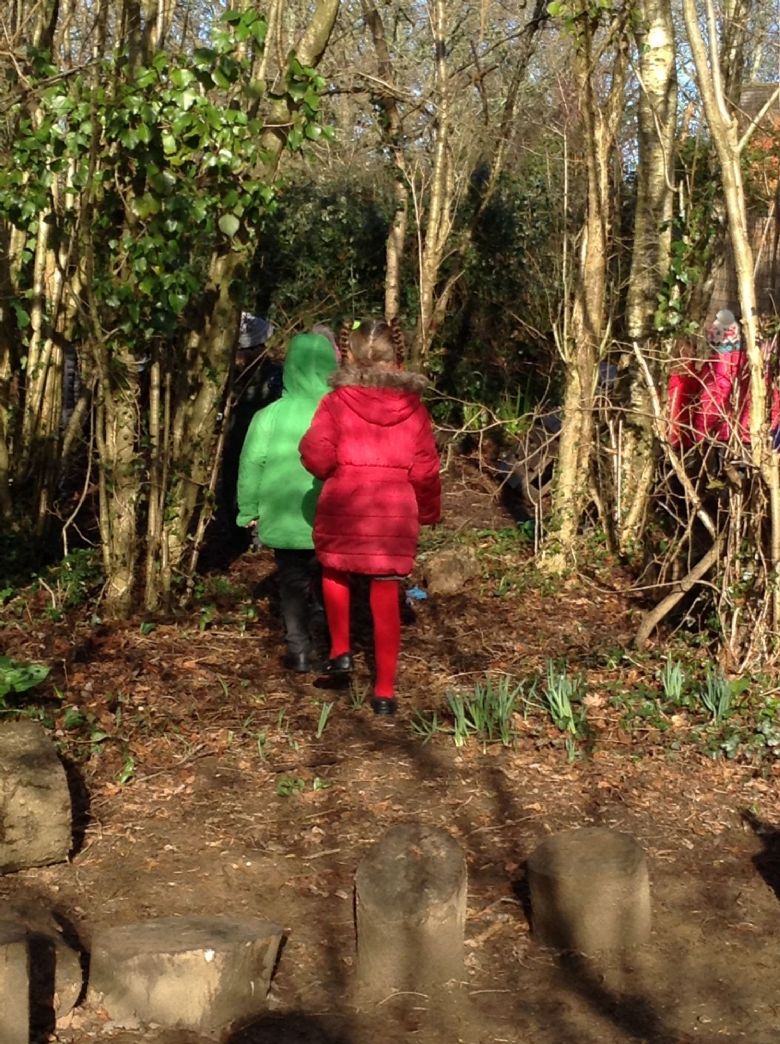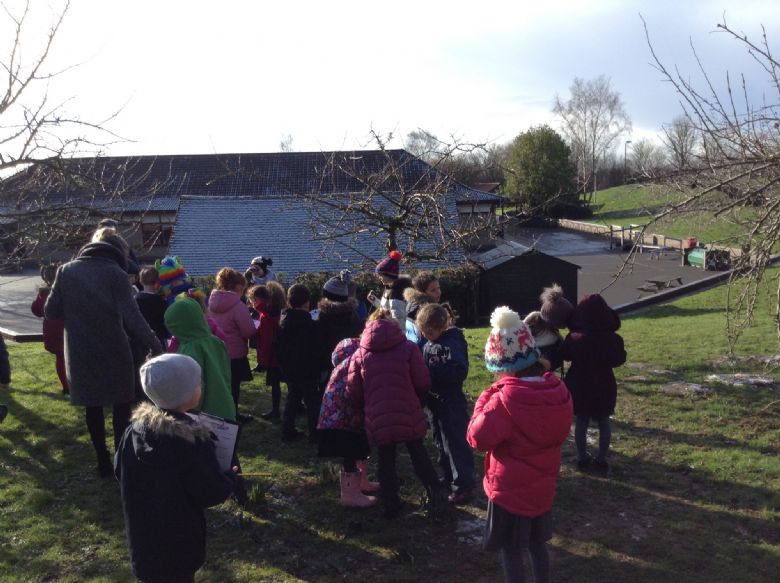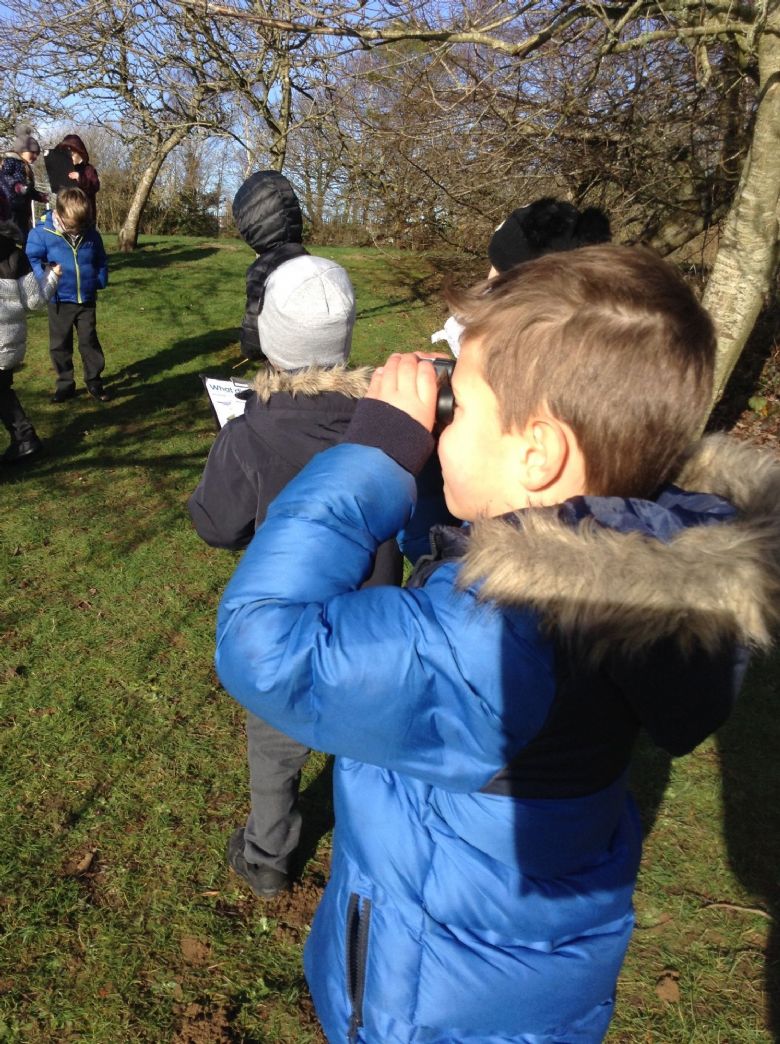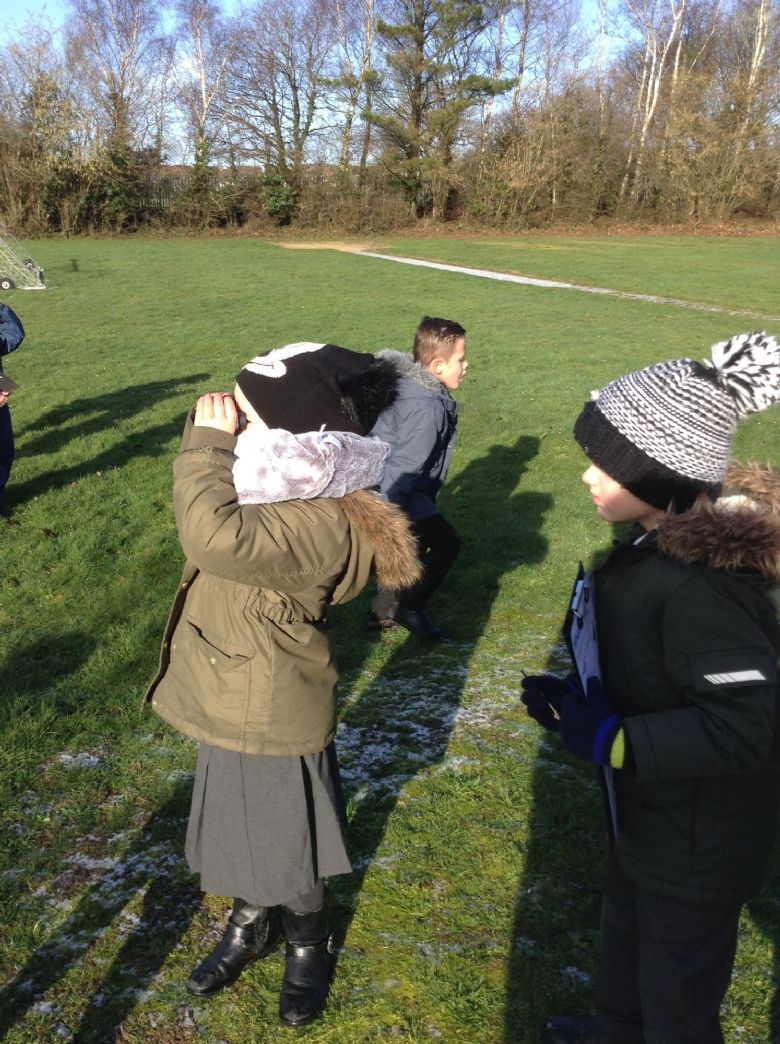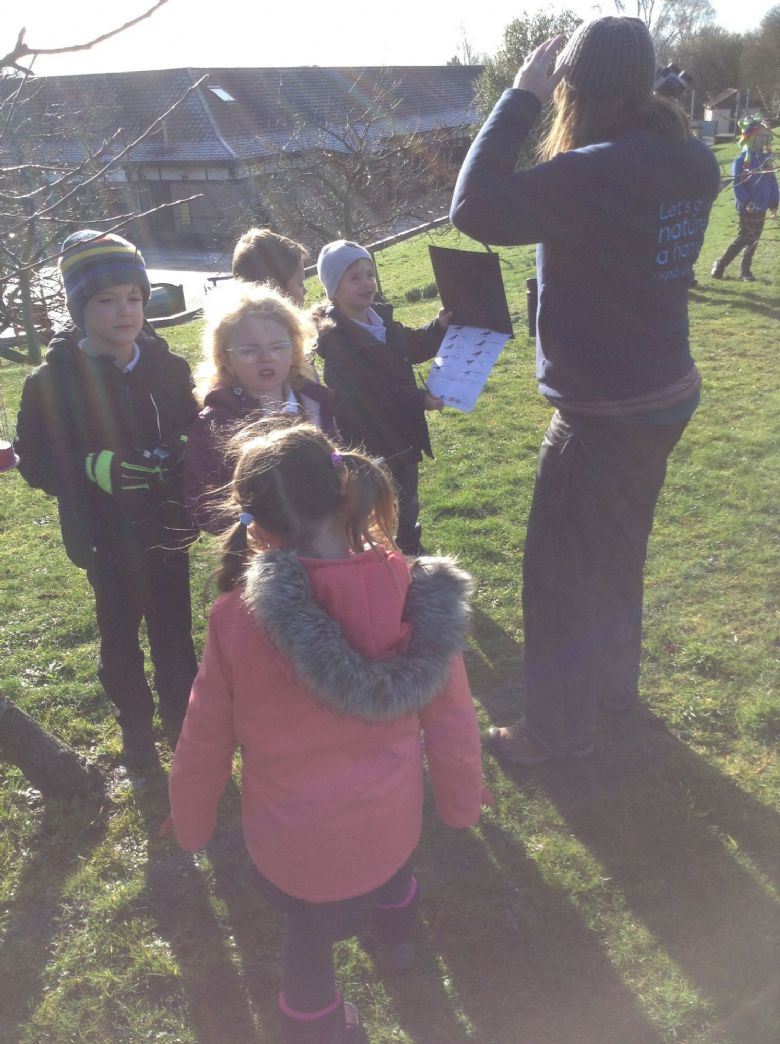 Materials
This half term we have been learning about the properties of different materials. We can describe different materials and differentiate between an object and the material it is made from. This week we have been learning the story of The Three Little Pigs and we completed our own experiment using similar materials as in the story. We used plastic bricks, paper straws and collected sticks to build three different houses to explore the properties of each material.
Which material do you think was the strongest?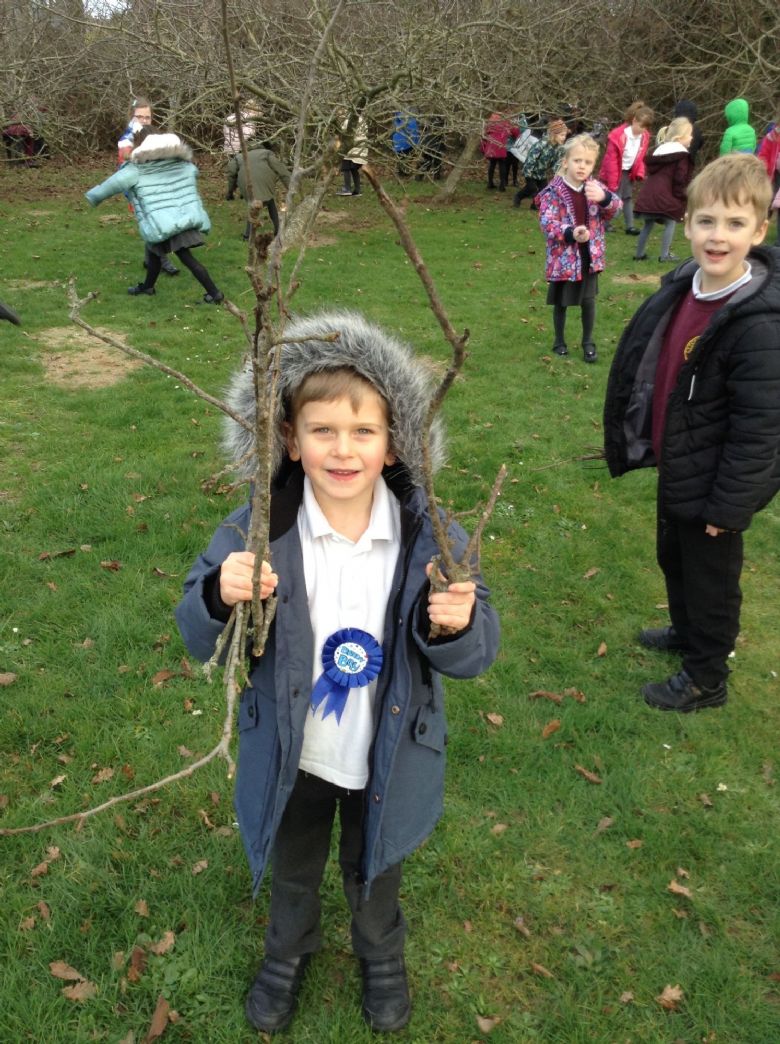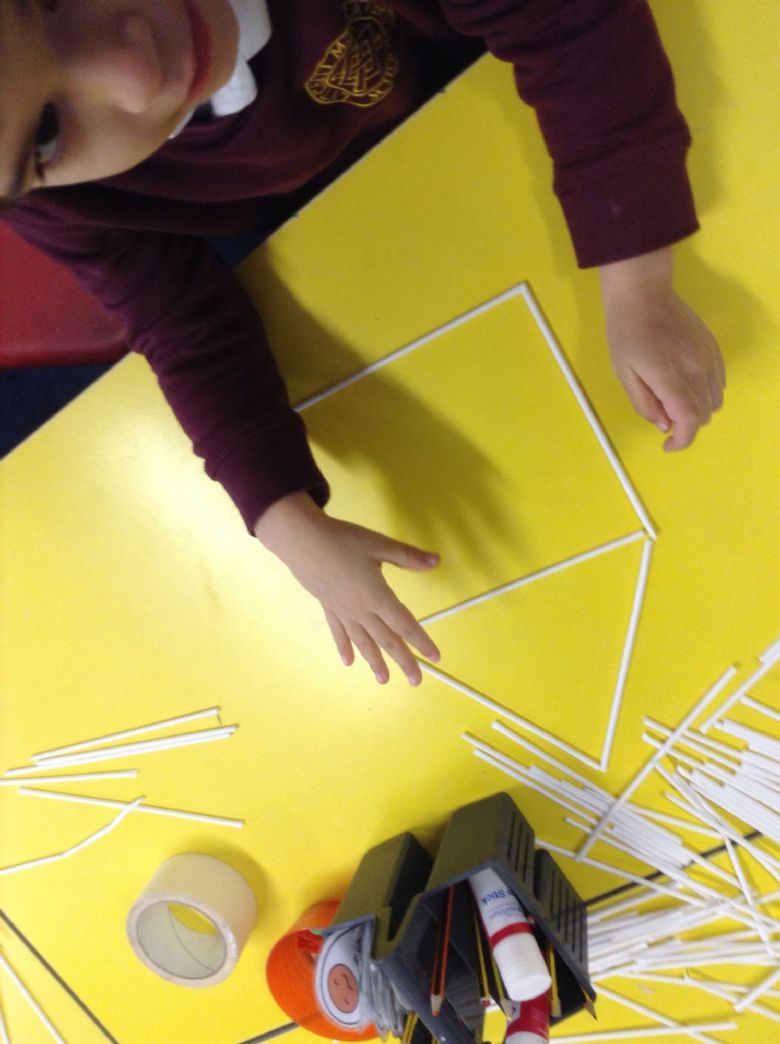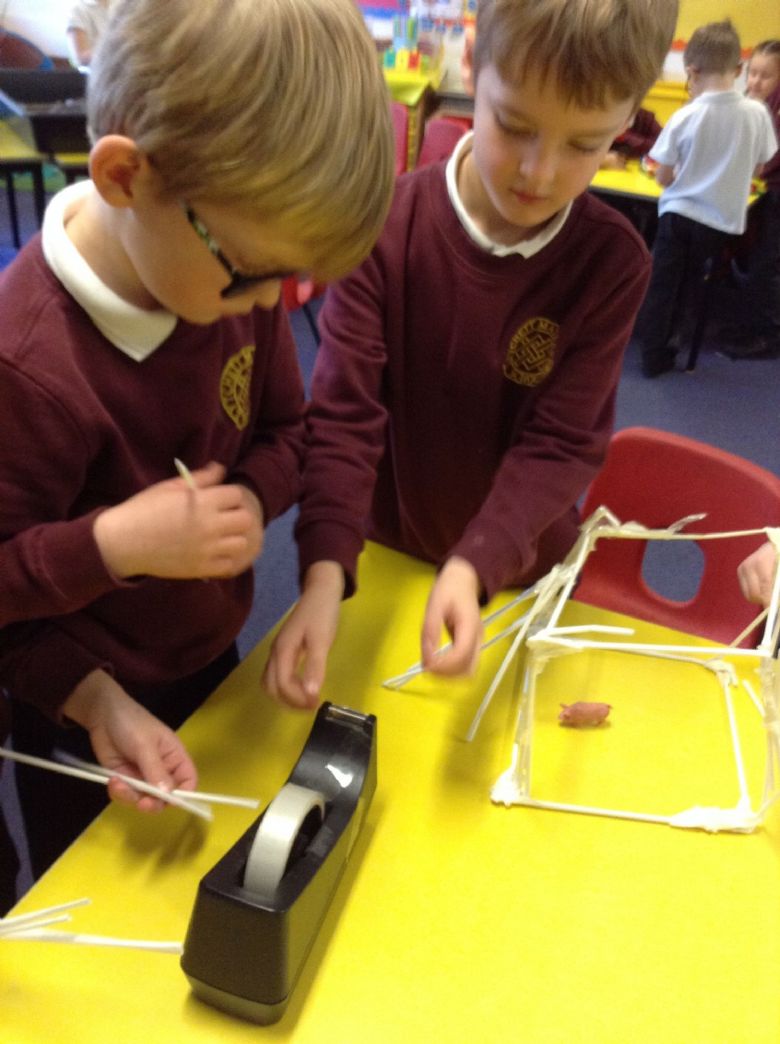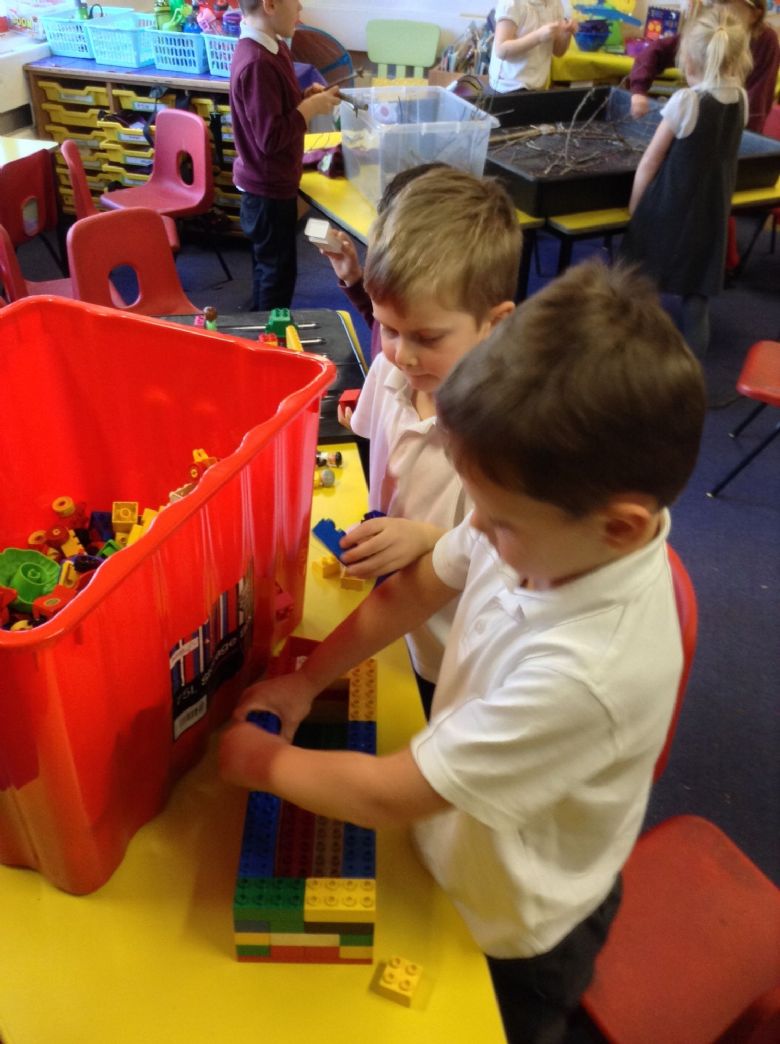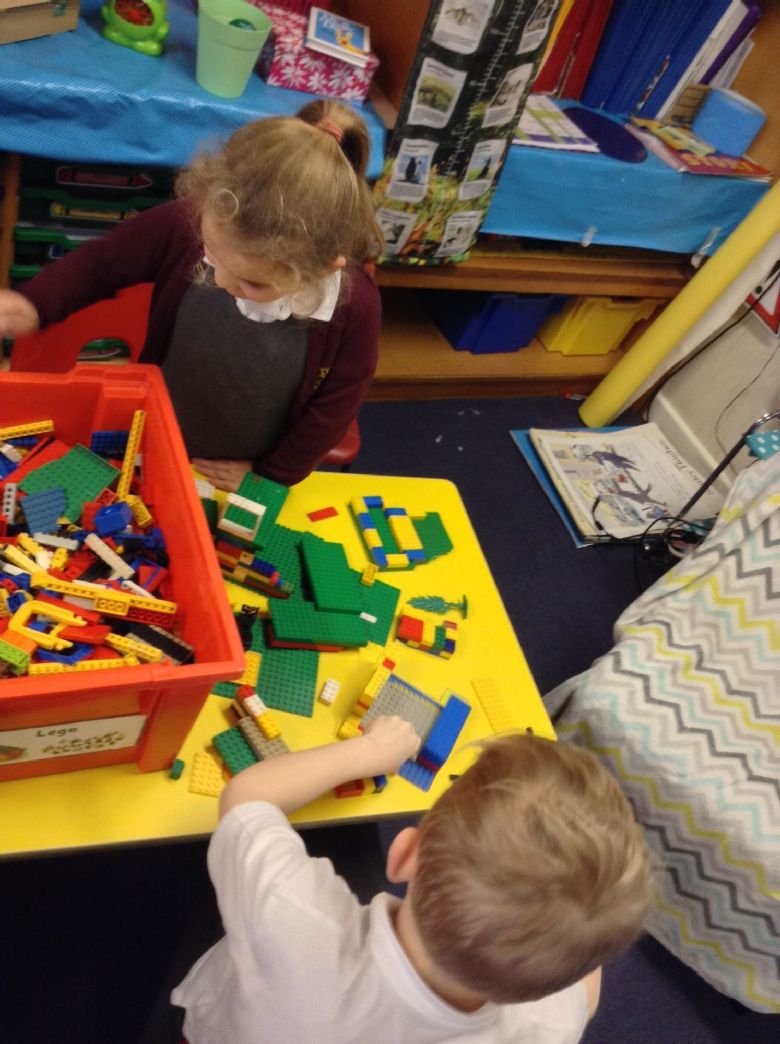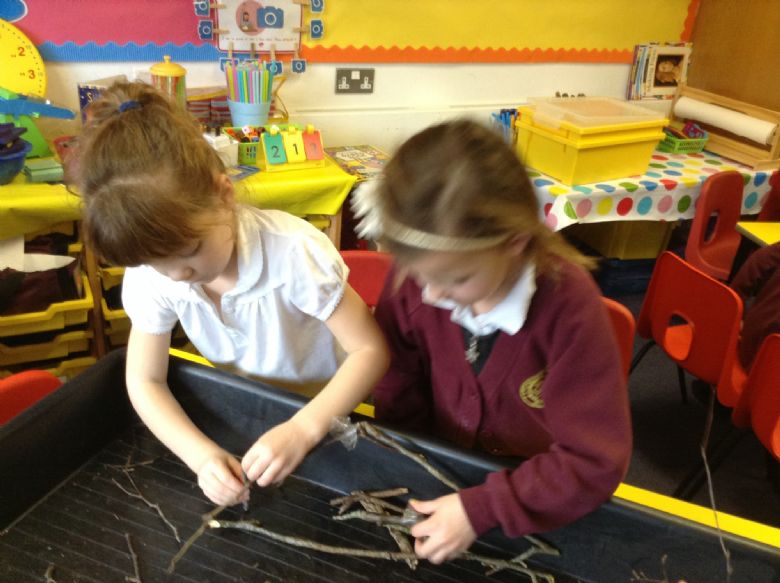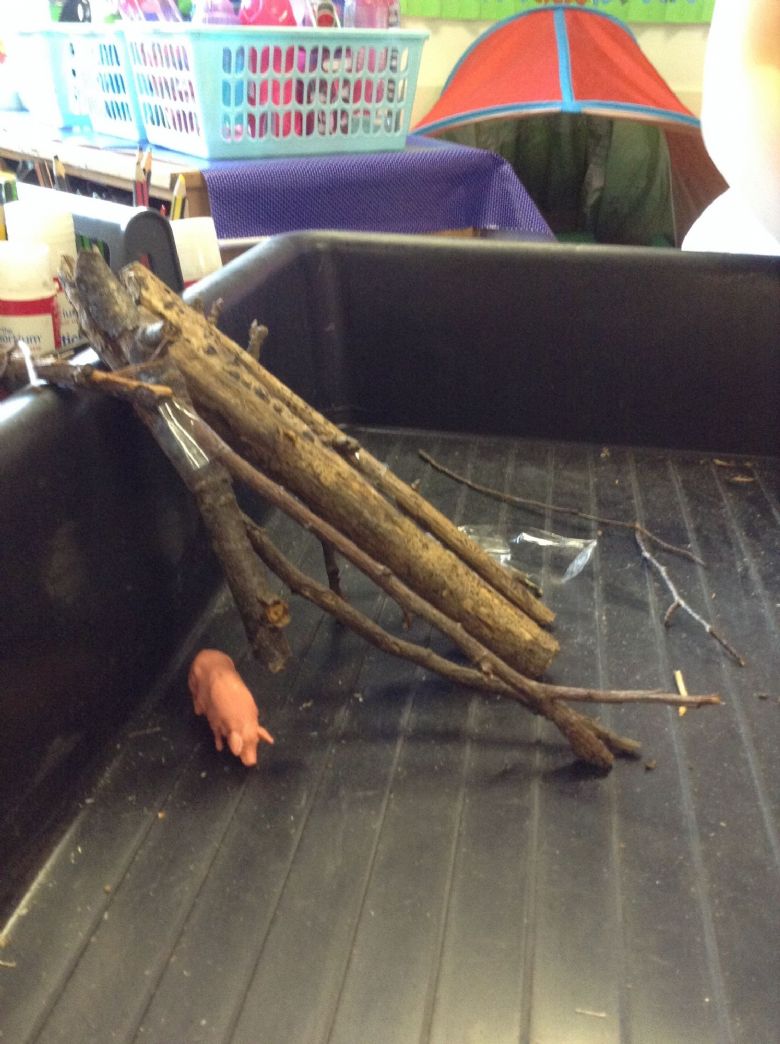 Programming and debugging
Monday 14th January
In computing we have continued to look at algorithms (instructions for a computer) and have been putting our instructions to the test programming beebots to navigate their way around a map. If we get the instruction wrong we have to debug it by programming the beebot to go to our chosen square from where it has ended up.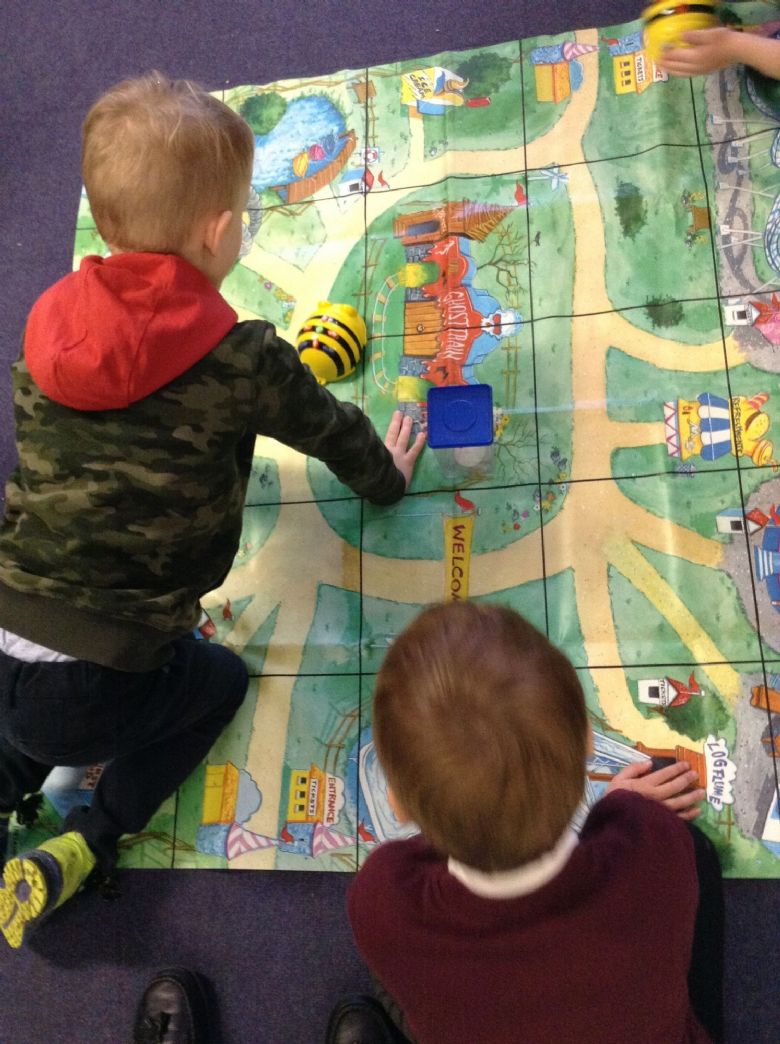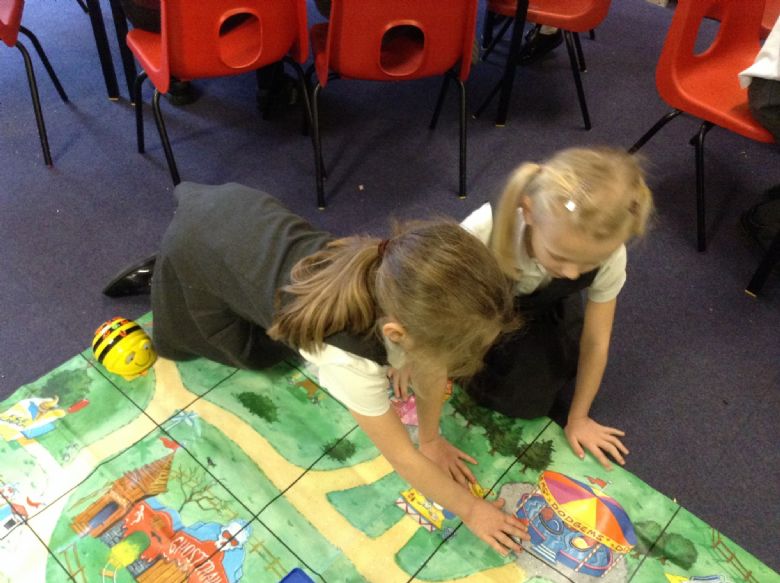 Collect the rainbow!
Friday 11th January
Can you believe someone has already collected all seven of our rainbow bookmarks? He has already read well over 100 books this school year! This is absolutely incredible and he definitely deserved his non school uniform token.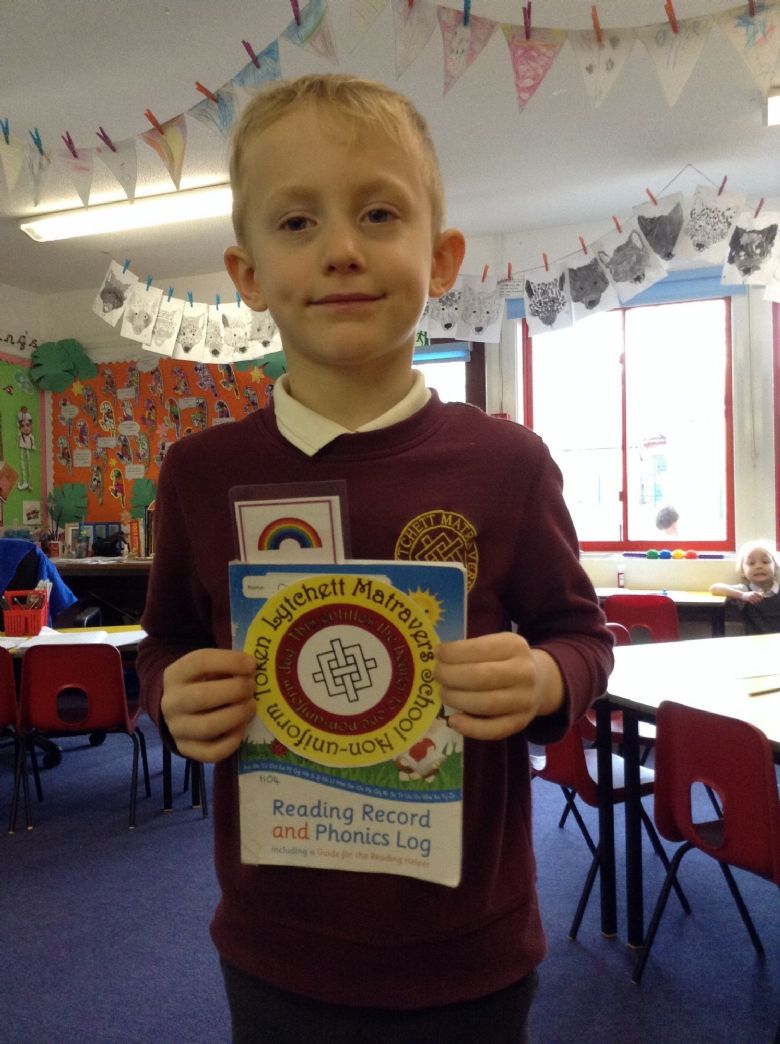 Look at this!
Wednesday 9th January
Look at Ethan's amazing maths work!
He was able to create different amounts of money using different coins.
Fairy Tales
This half term in English we are looking at lots of different fairy tales. Did you know there are lots of different ways to tell the same fairy tale? Can you retell this fairy tale using our story map?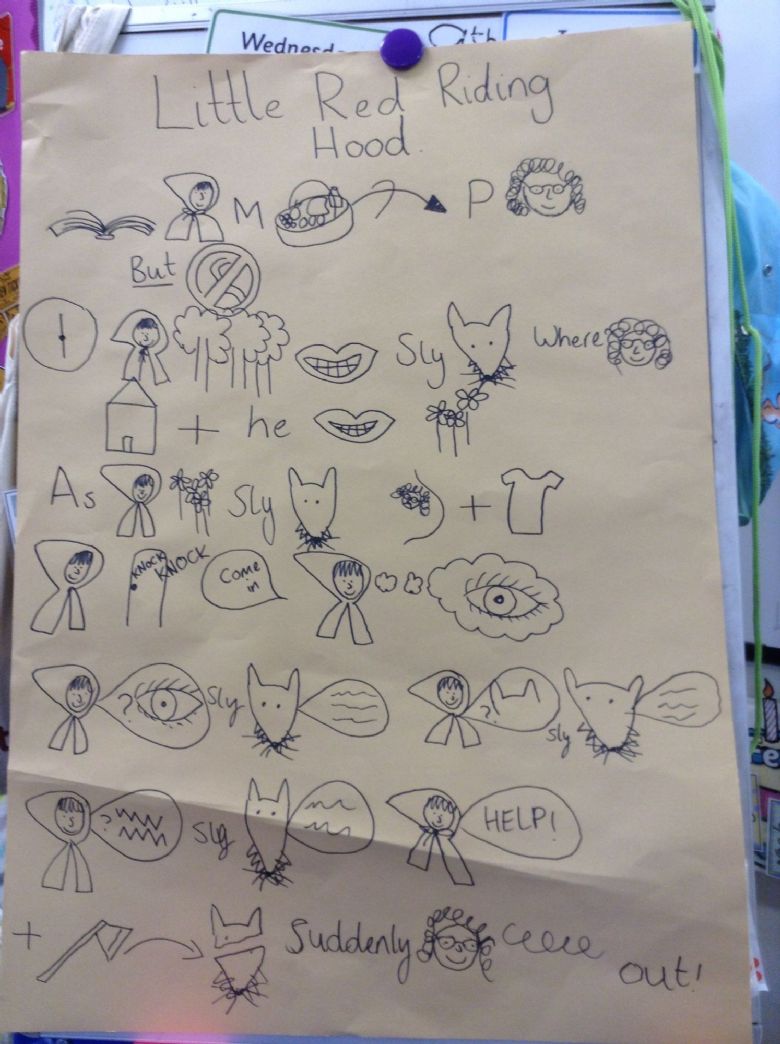 Welcome back!
I hope you and your familys have had a wonderful Christmas and new year. I look forward to hearing all about your adventures on Monday!
Miss Waring
Party Time
Tuesday 18th December
We had a great time dressing up for our party! We ate lots of party food, danced around the classroom and played lots of games.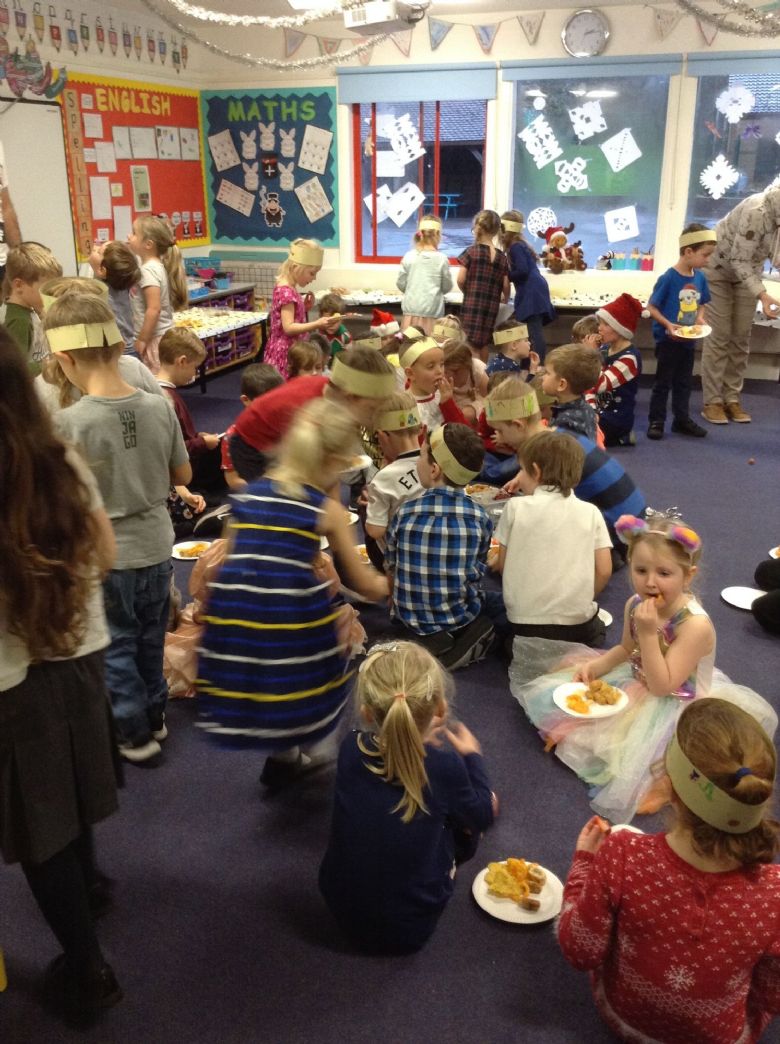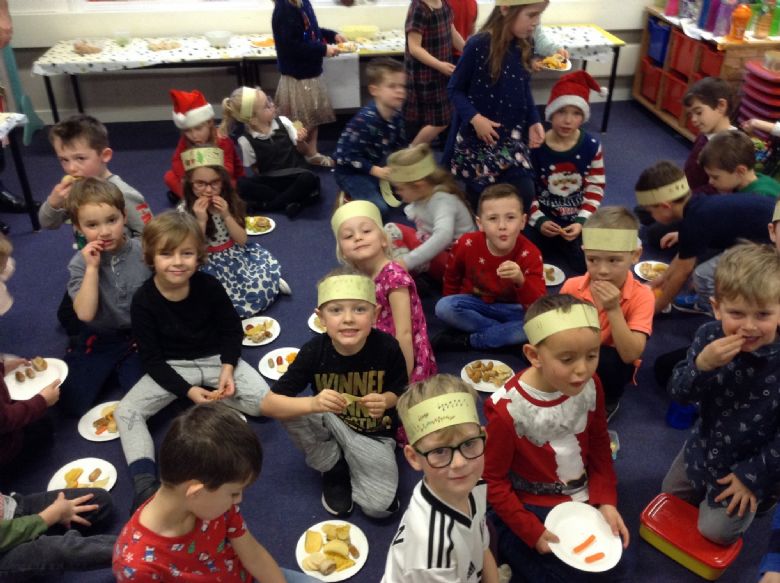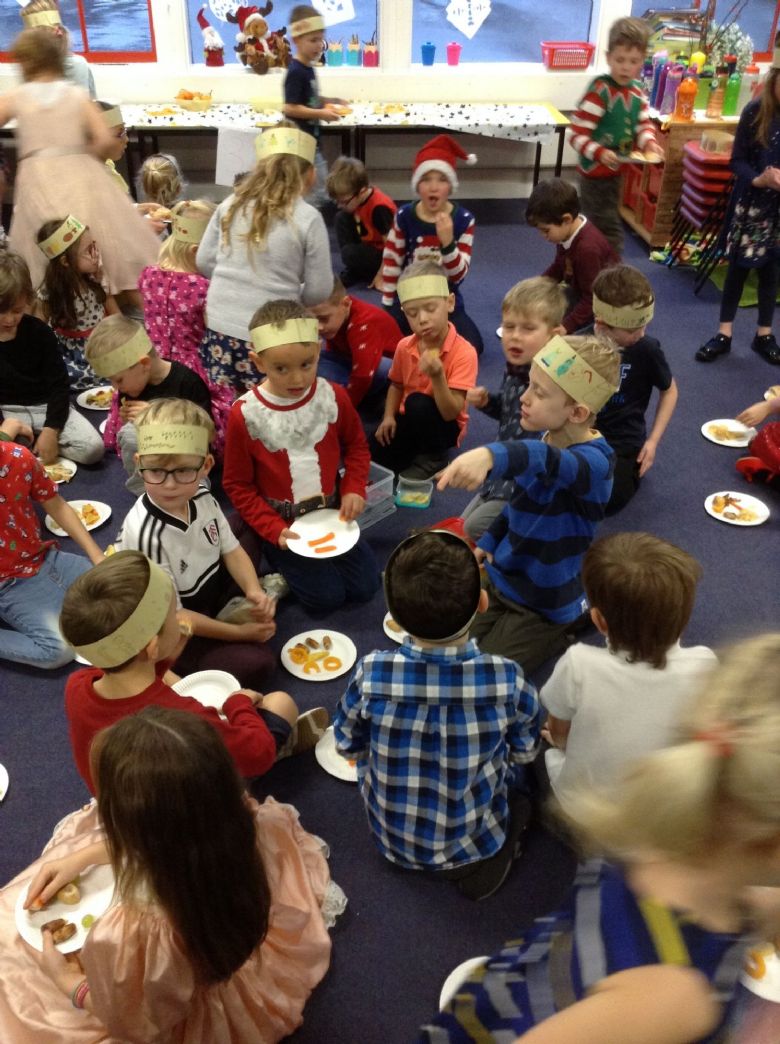 Feeling Festive
What a yummy lunch we had!
The hall was full of Christmas music and lots of the teachers wore party hats and danced around the hall while we were eating!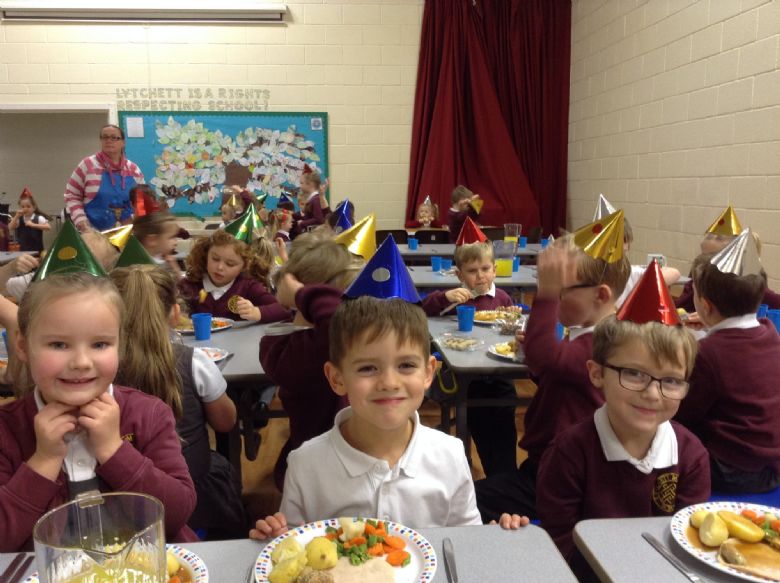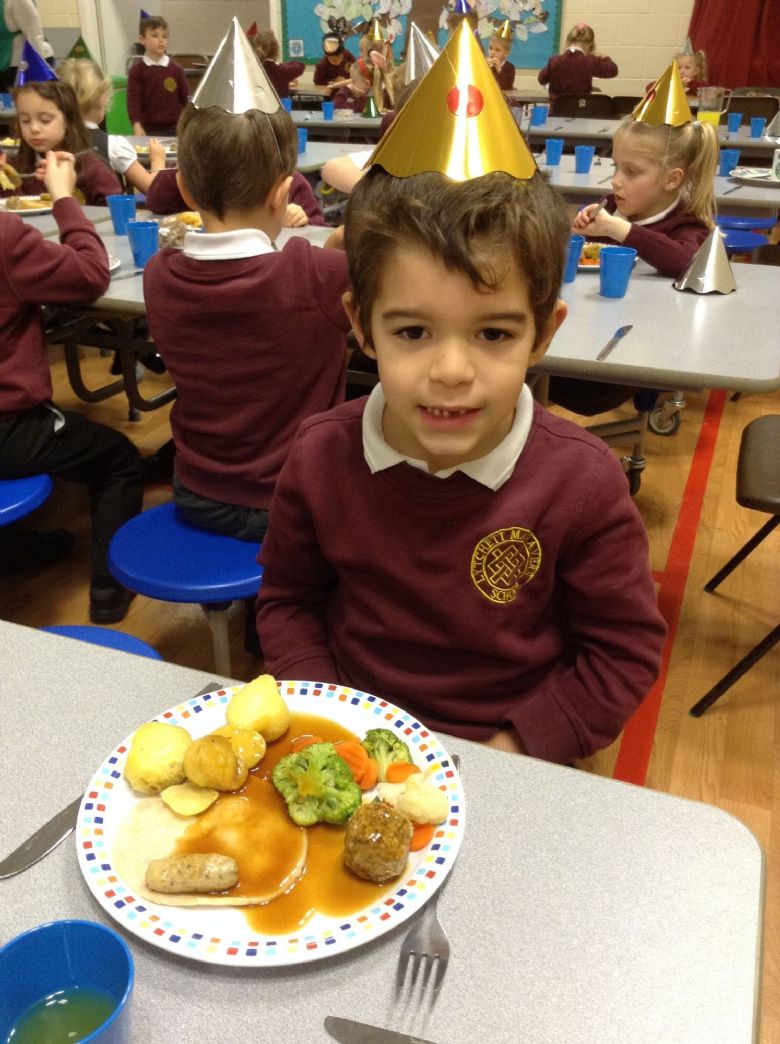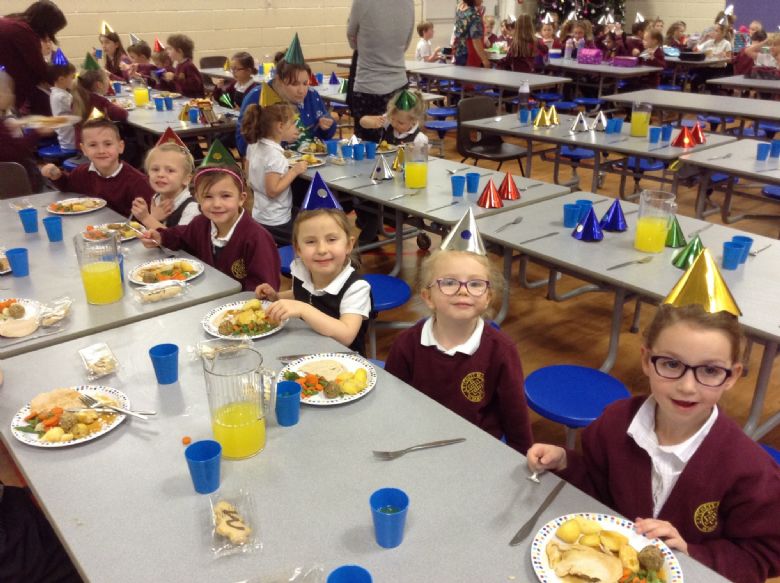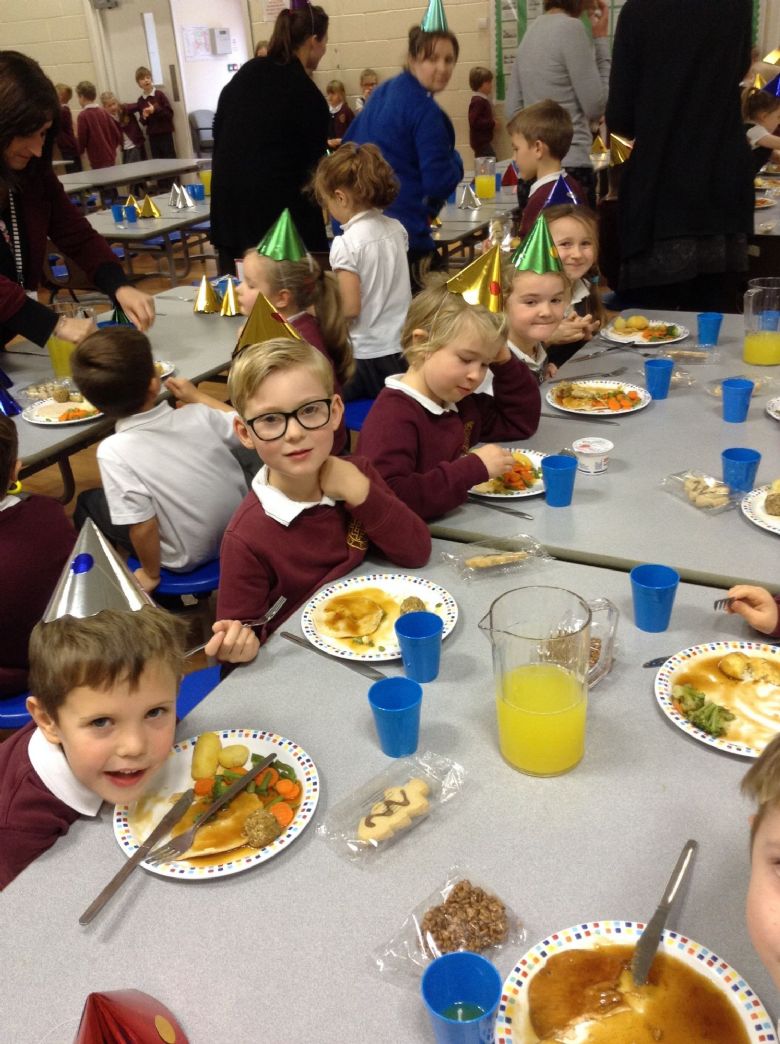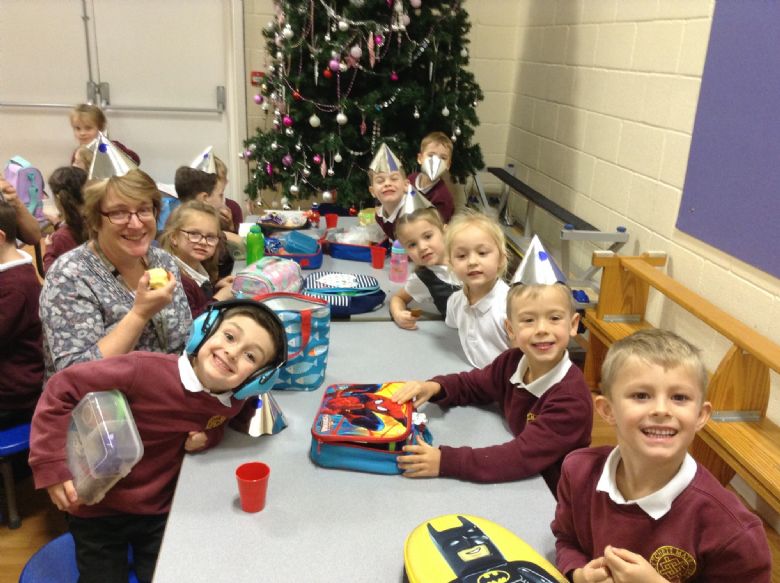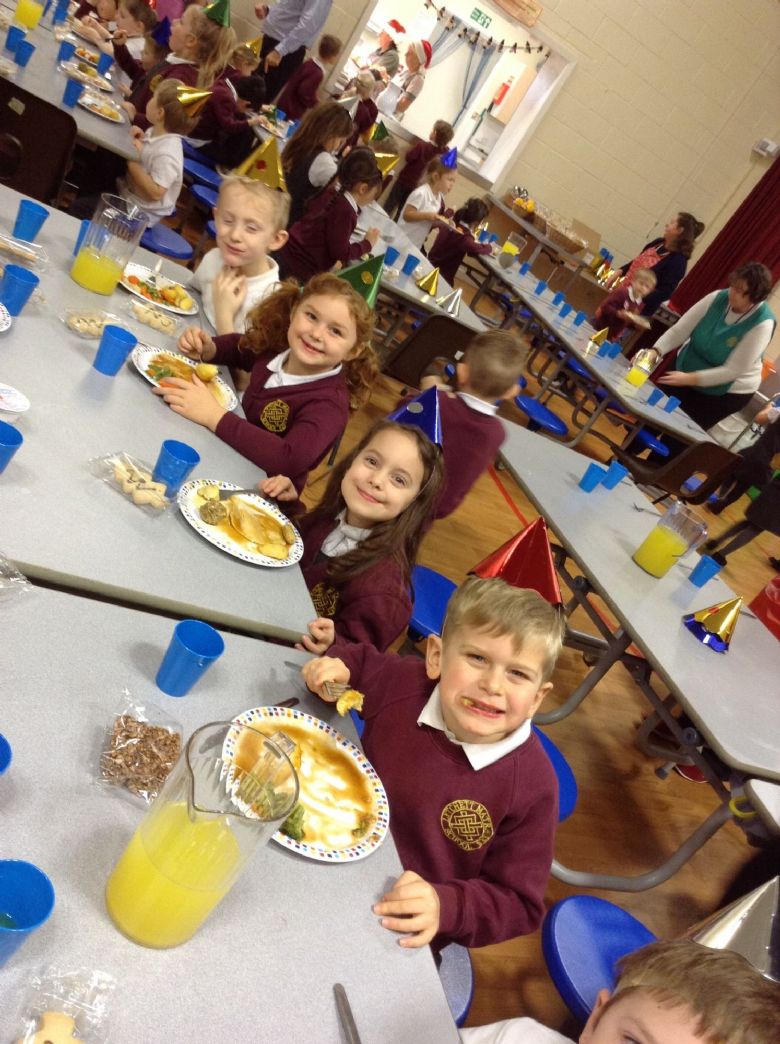 It's behind you!
Thursday 13th
Wednesday 12th December
Today we went to the light house and watched Dick Whittington at Poole Lighthouse it was very exciting! We especially enjoyed singing Baby Shark even the teachers joined in, it was very funny!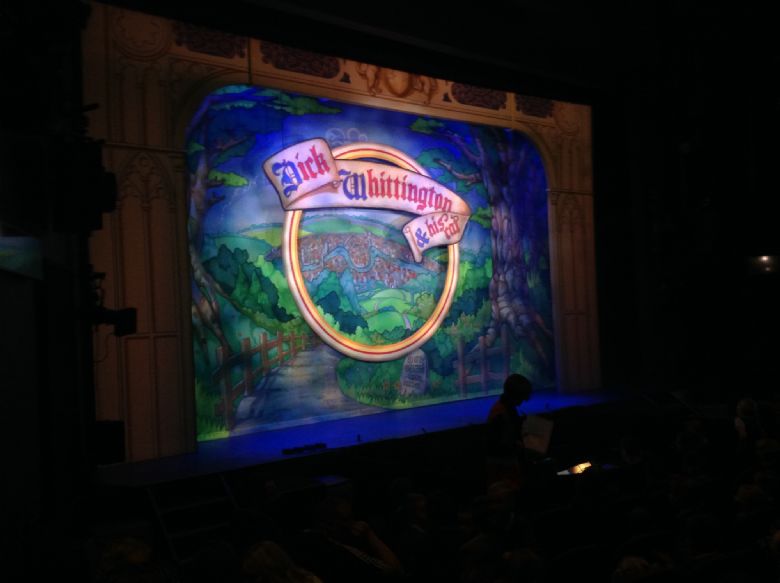 Where is Cookie today?
Friday 21st December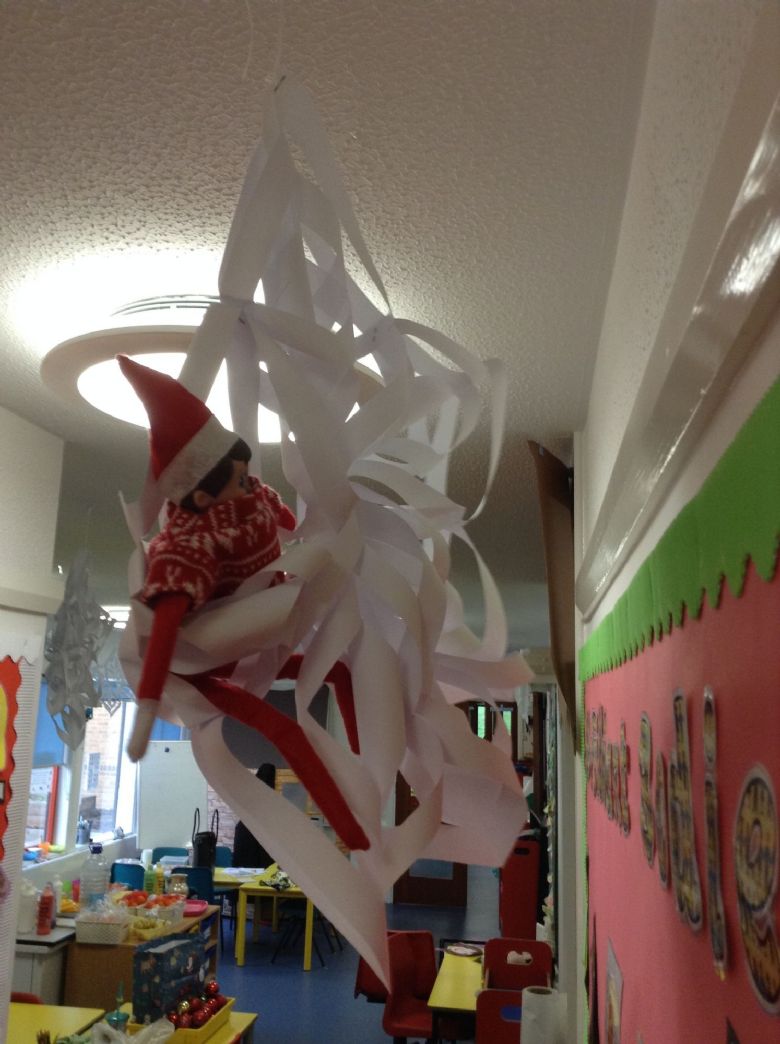 Thursday 20th December
Naughty Cookie tore the corner of our Christmas door!
Cookie spotted someone looking after their friends, definitely a way to get on the nice list!
Wednesday 19th December
Cookie was hiding in Miss Waring's book box today with a new Christmas story!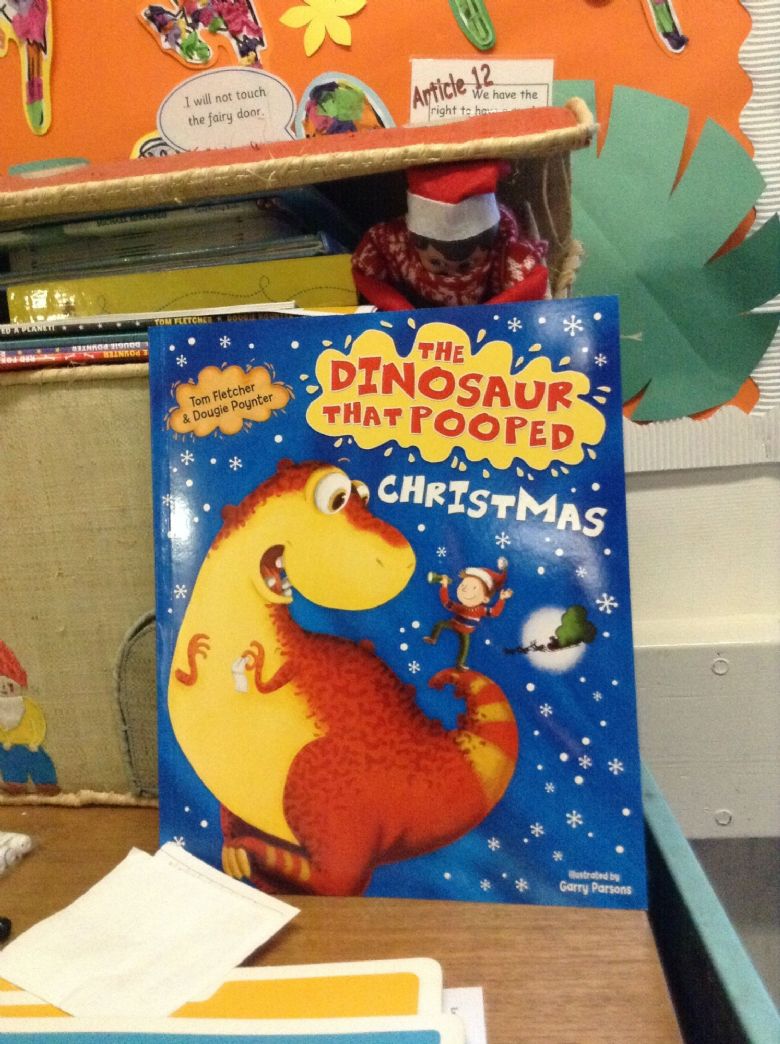 Tuesday 18th December
Cookie was hiding outside our classroom today!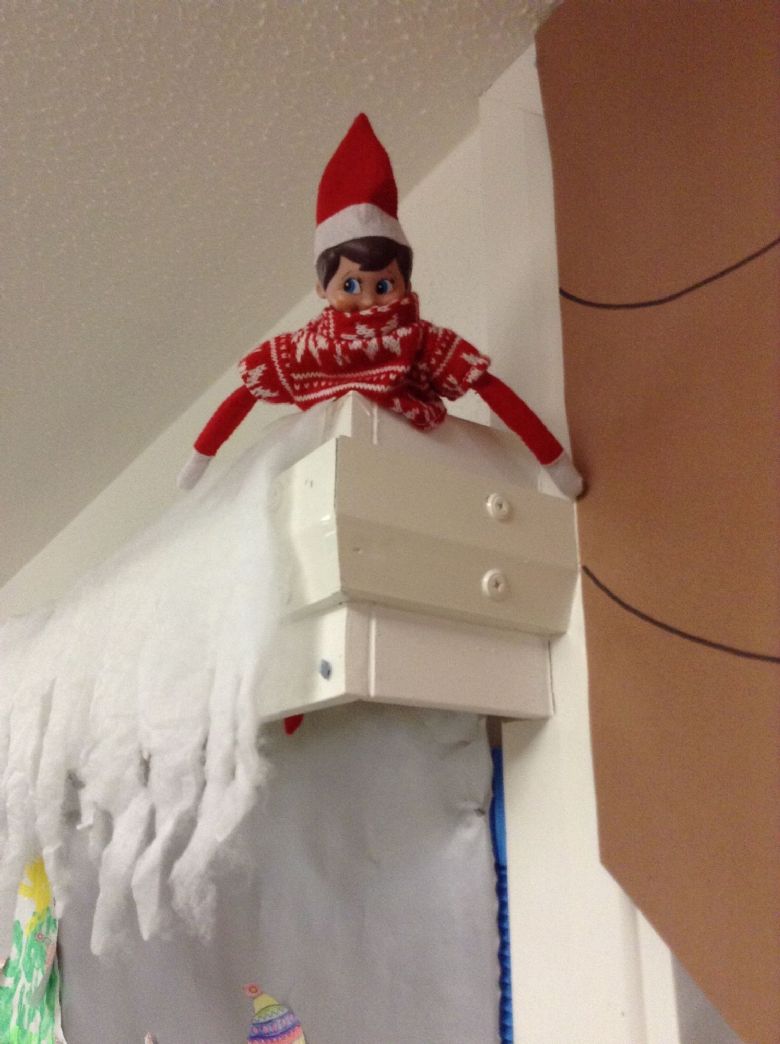 Monday 17th December
Silly Cookie was swinging around on the cord at the front of the classroom.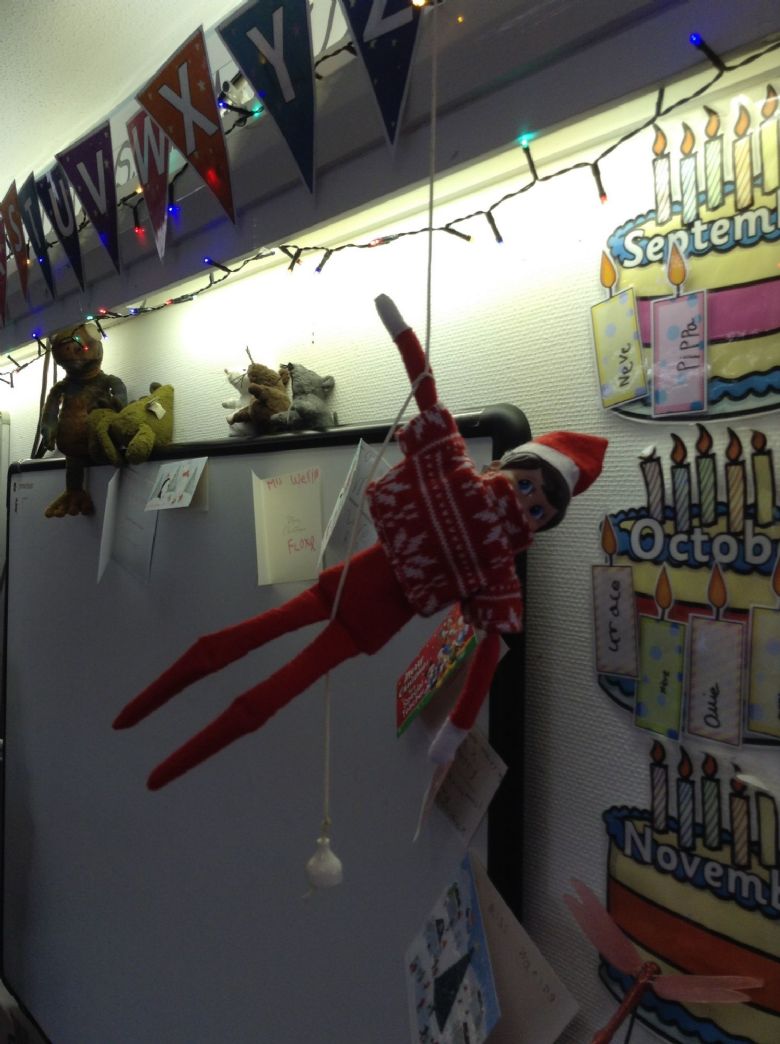 Cookie's report was about Mr Spence and Mrs Hammit helping our class, they have been very nice!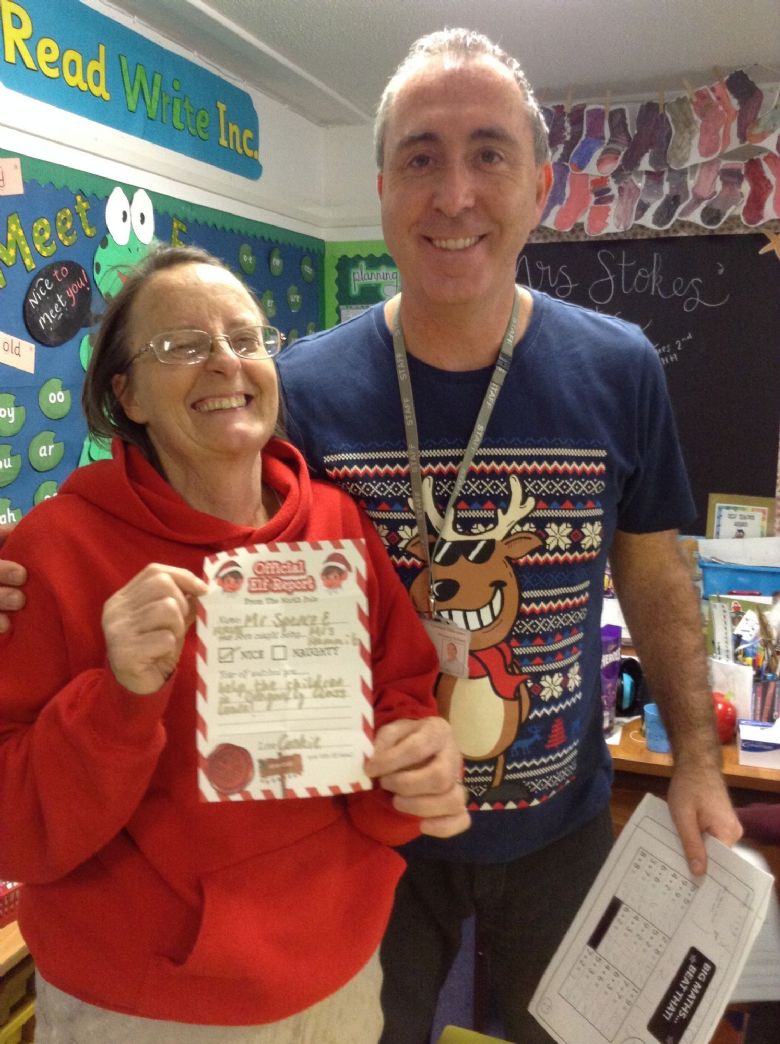 Friday 14th December
We struggled to find Cookie today, he found a very good hiding place.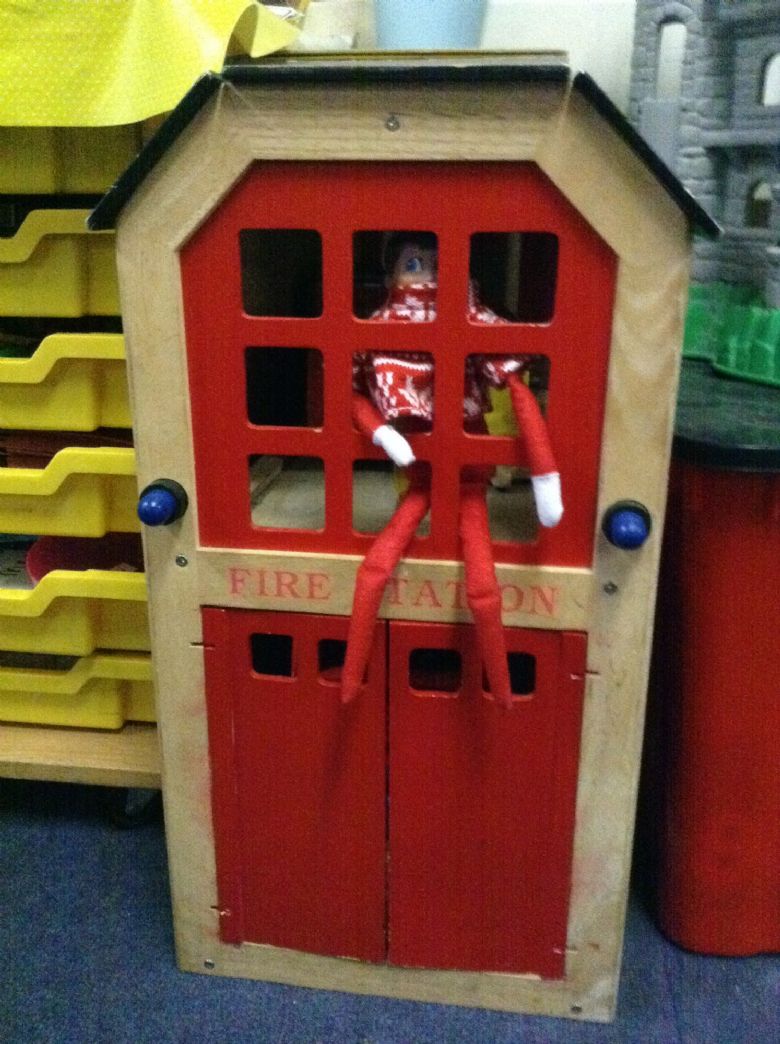 Thursday 13th December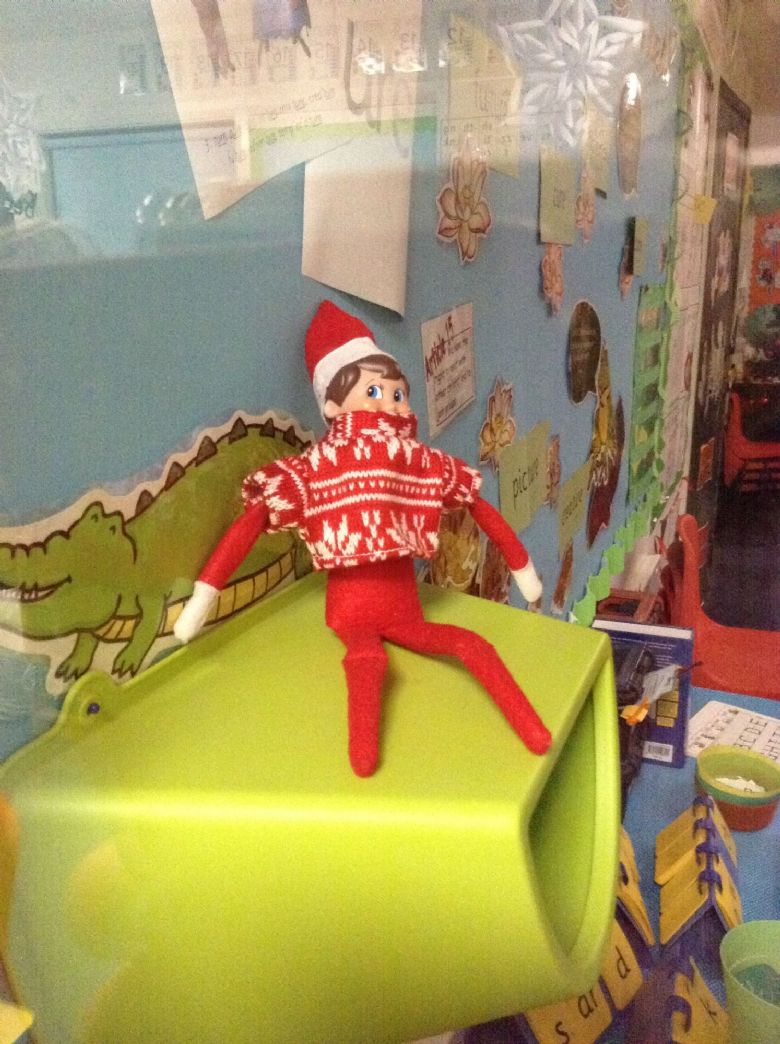 Cookie spotted lots of actors remembering what their cues were so they didn't need the teachers to tell them what to do.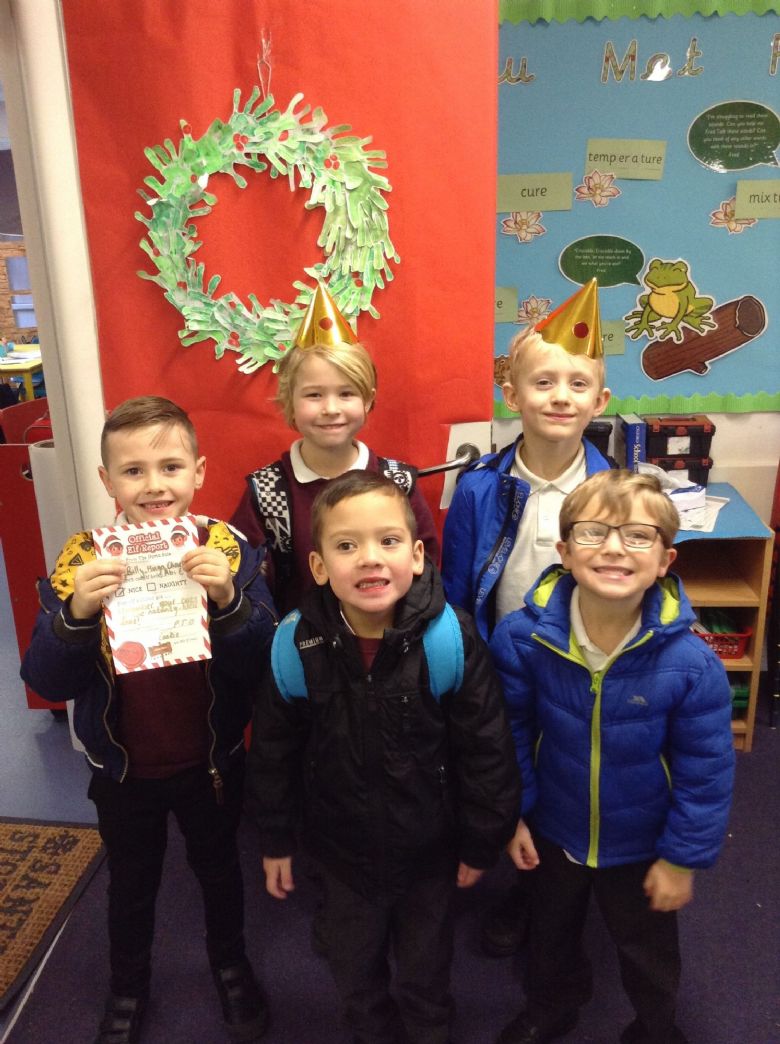 Wednesday 12th December
Cookie was getting into the panto spirit!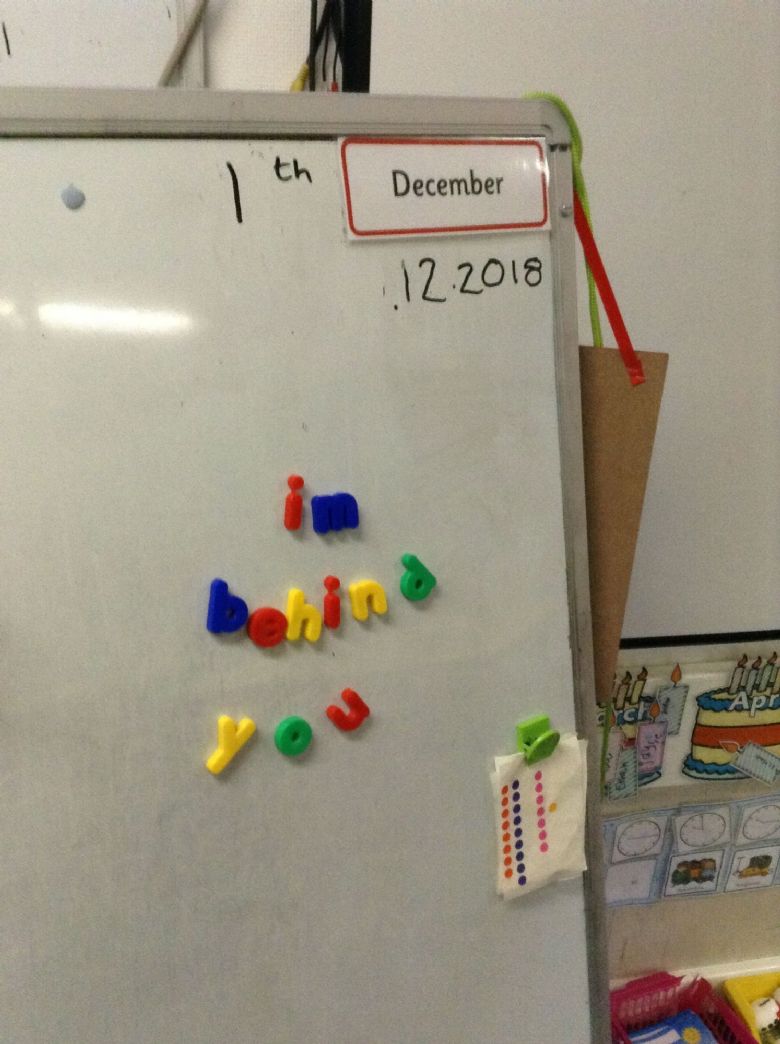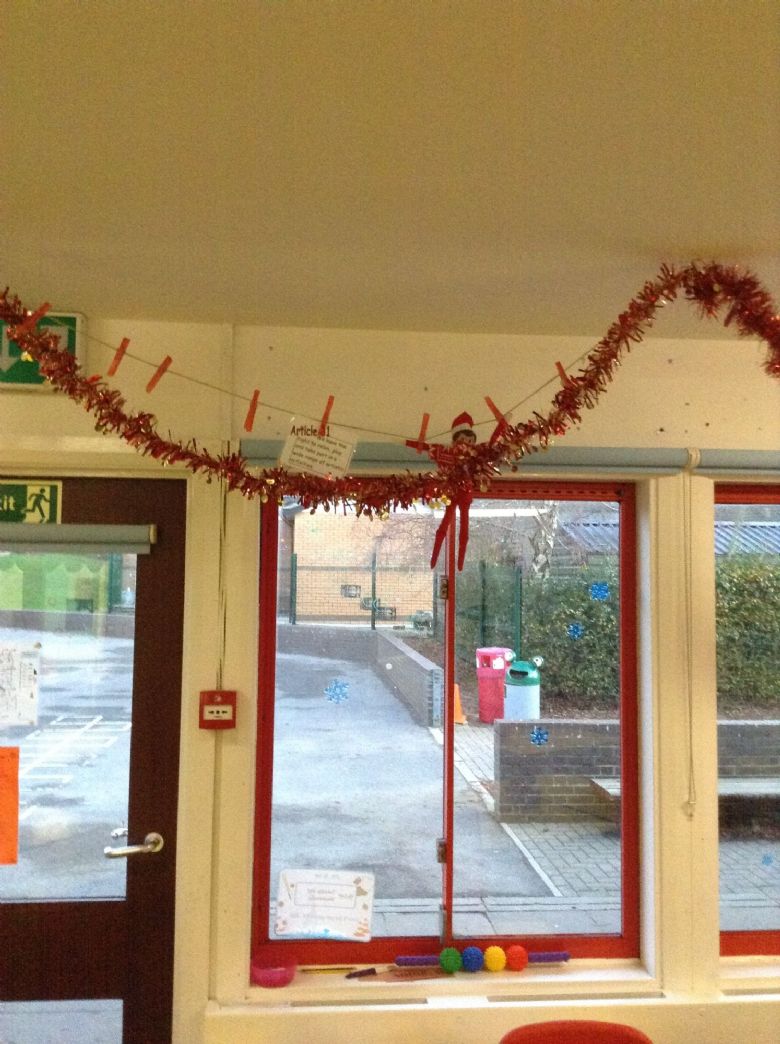 Tuesday 11th December
Cookie was making glitter angels at the front of the class.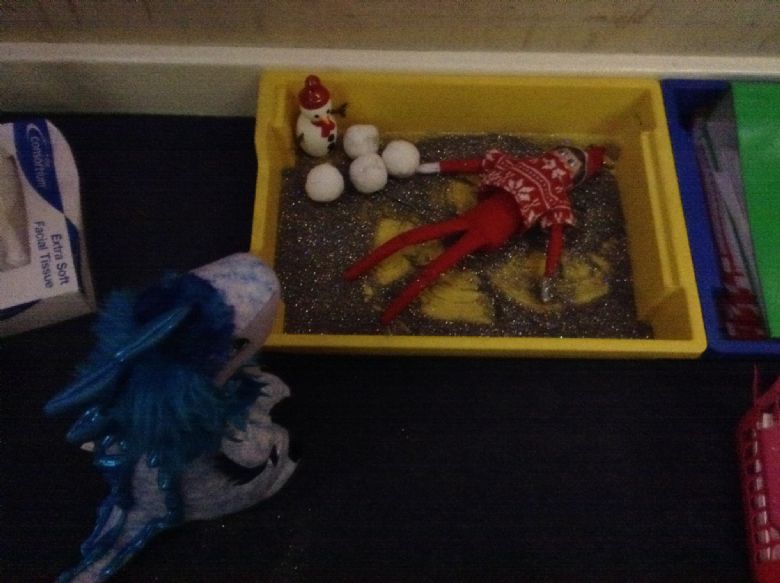 Cookie watched some girls in our class work really hard using money in our maths lesson.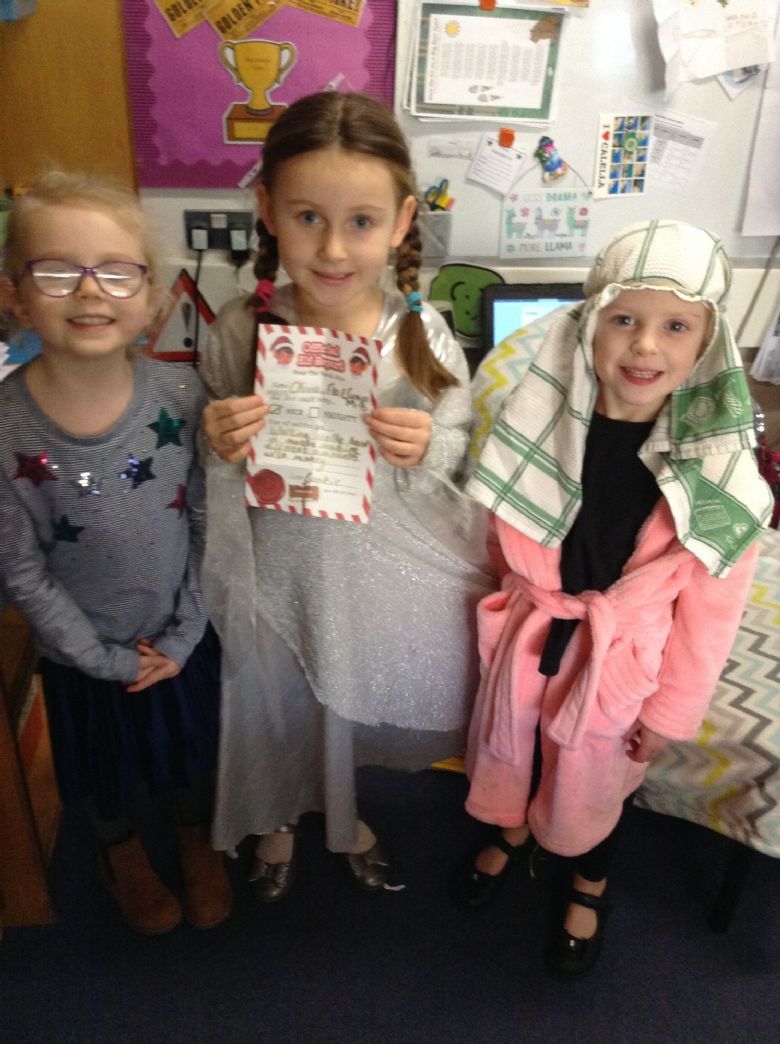 Monday 10th December
Cookie was found riding the Christmasaurus today at the top of our interactive whiteboard!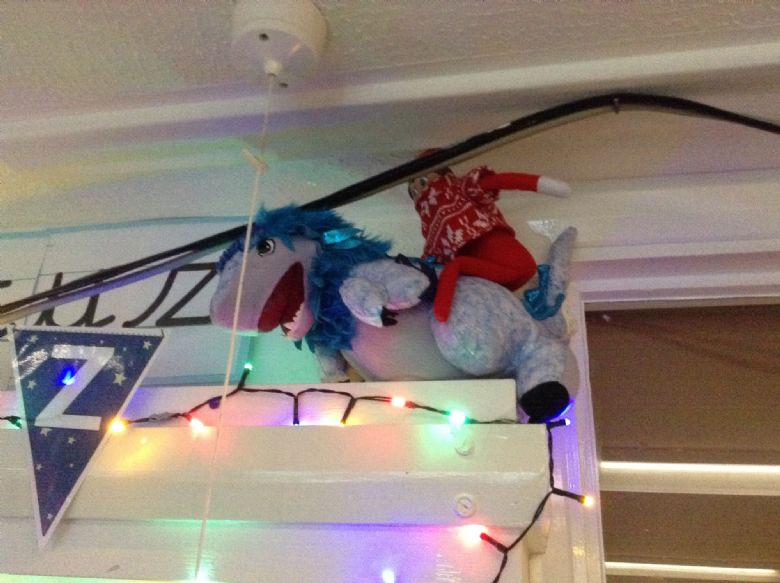 Look who Cookie noticed being nice yesterday..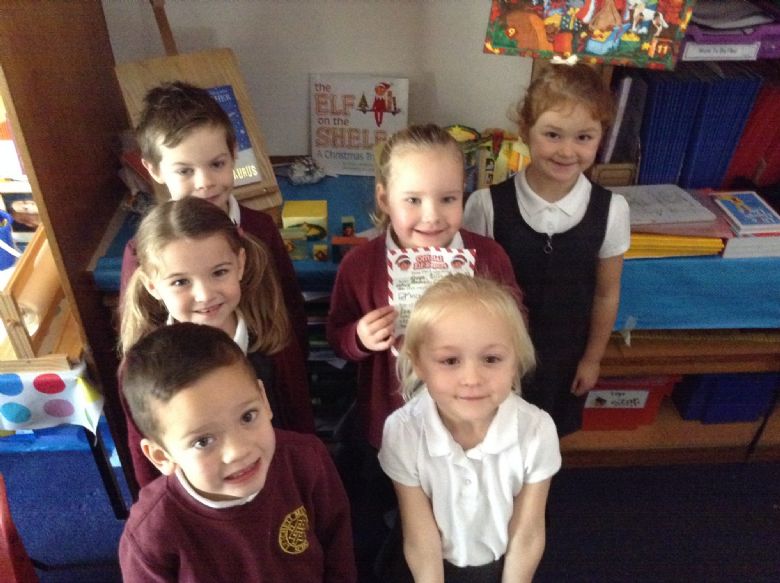 Friday 7th December
Cookie thought our tree was missing something, can you guess what?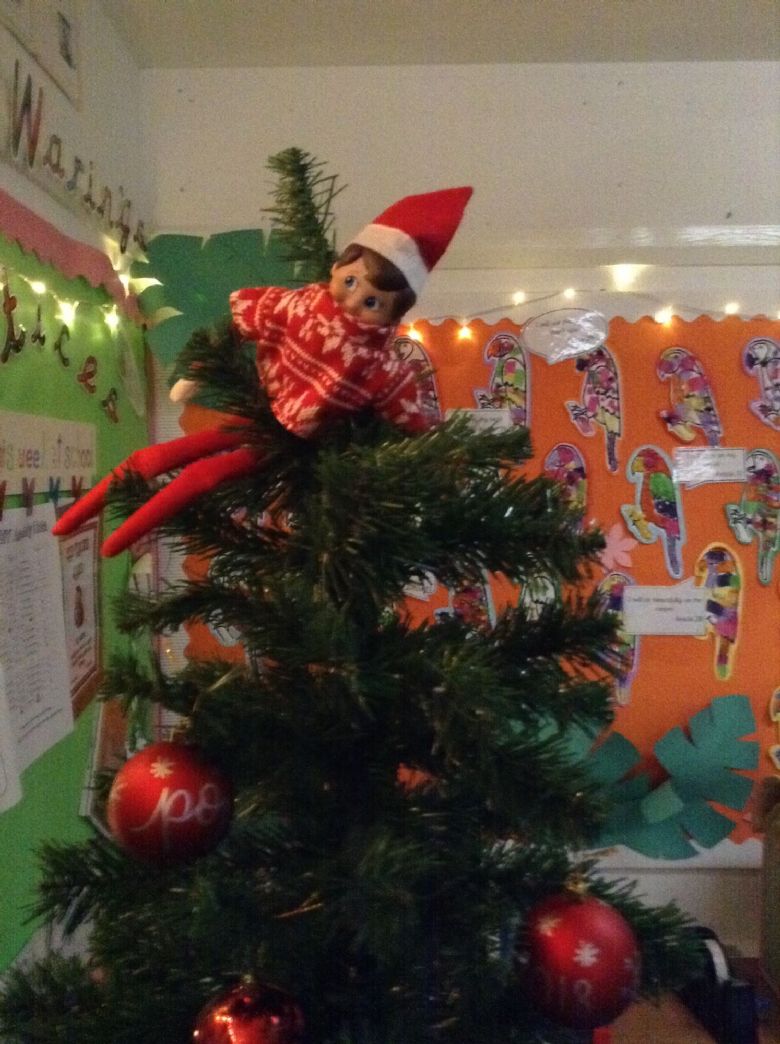 Cookie spotted lots of our narrators practising their lines.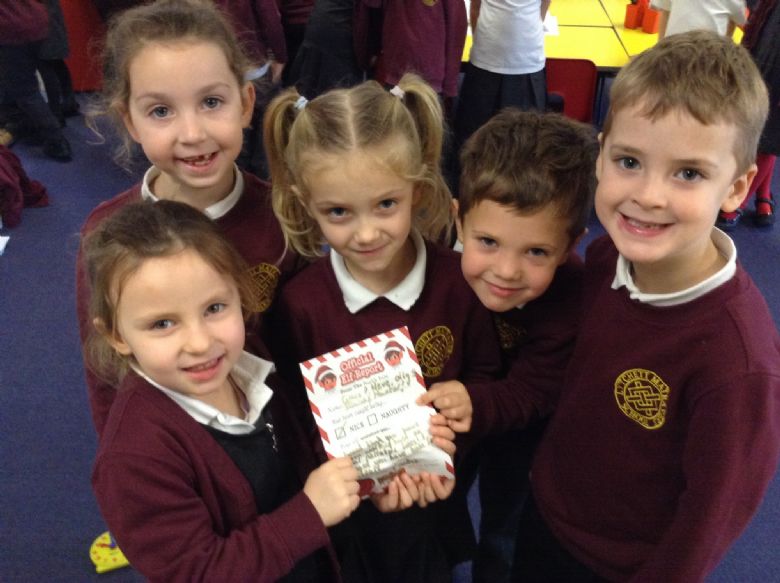 Thursday 7th December
Cookie hid in the pom pom jar!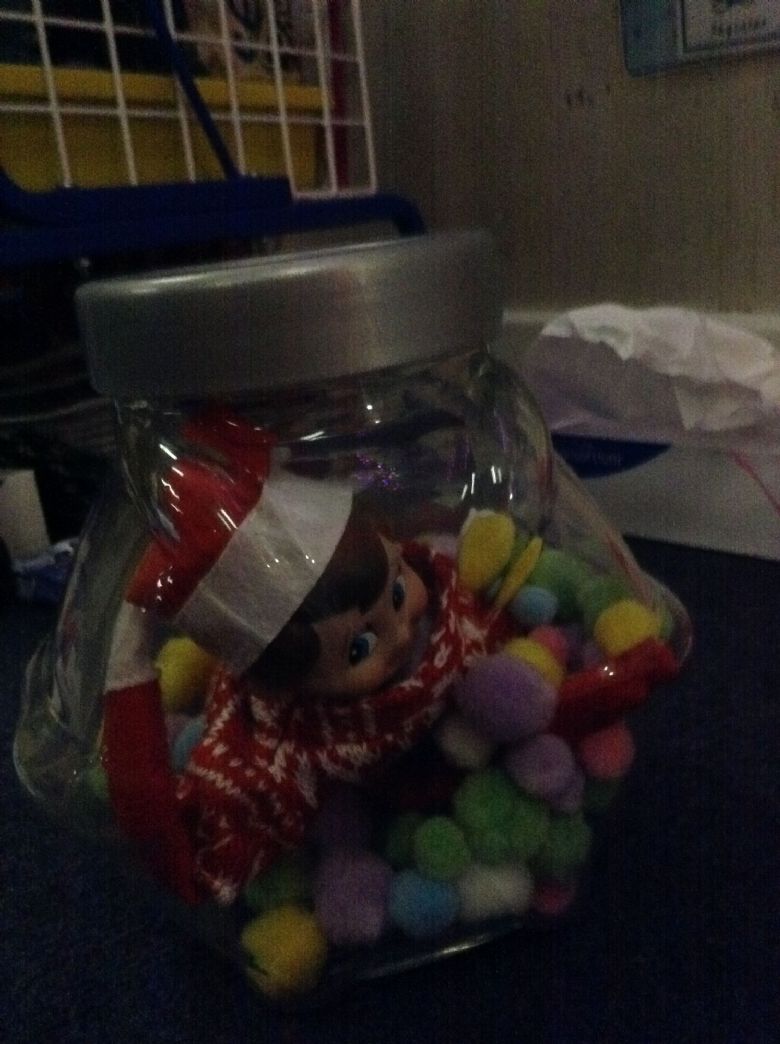 Cookie spotted Mrs Bosanquet coming back to school to help Miss Waring put up the Christmas decorations. Thank you Mrs Bosanquet!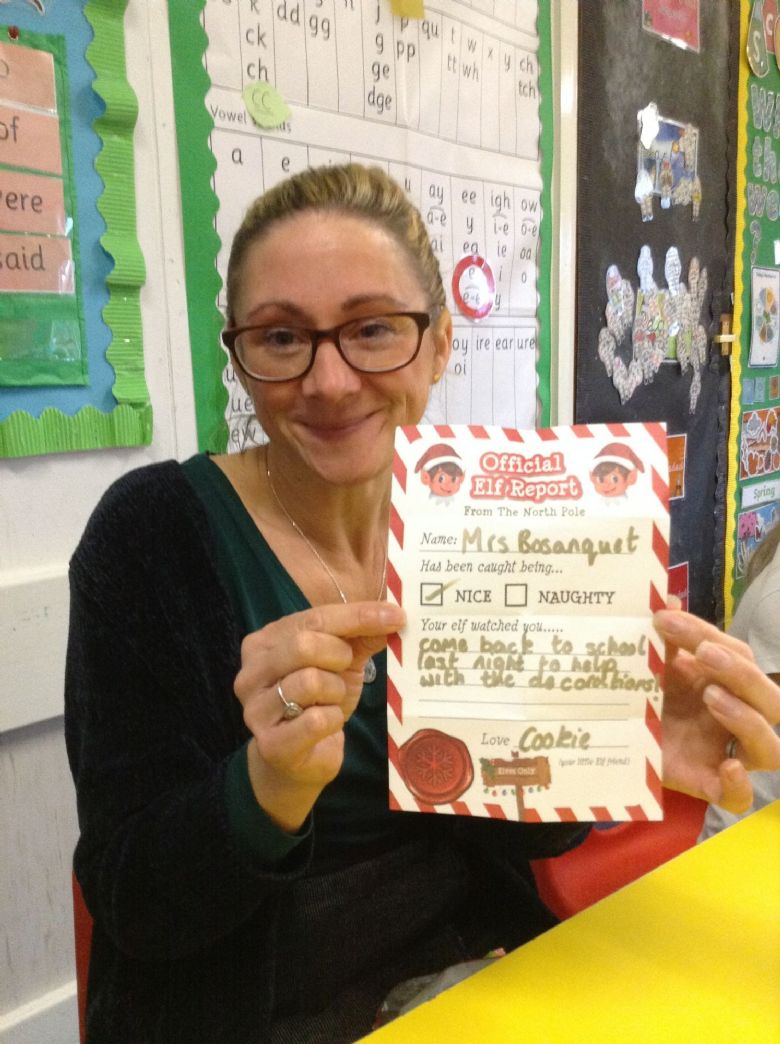 Look at our Christmas decorations!
This week we have been doing lots of amazing English all about the story 'Mog's Christmas Calamity' so we have decorated our hallway like the street Mog lives on.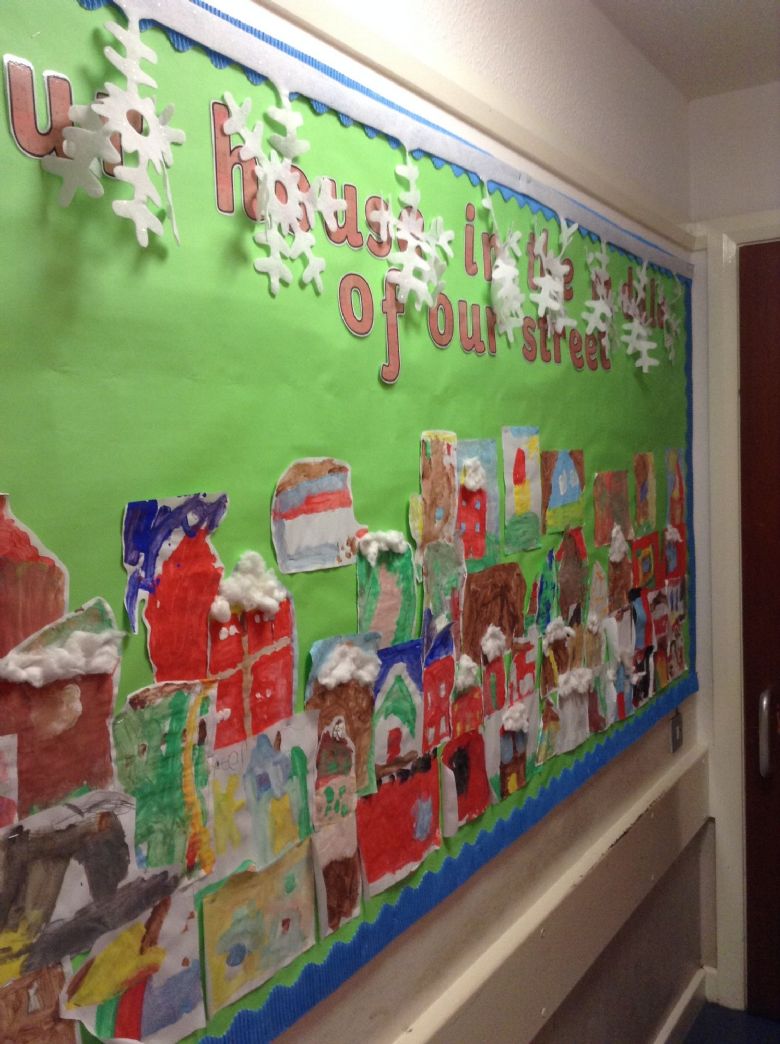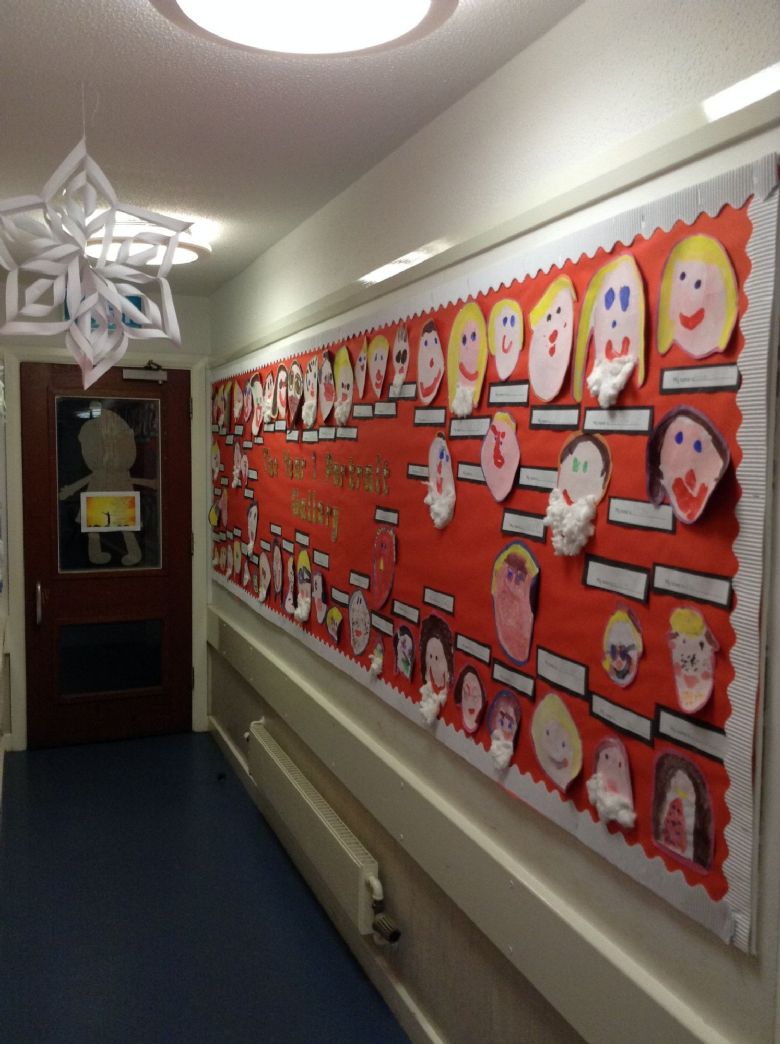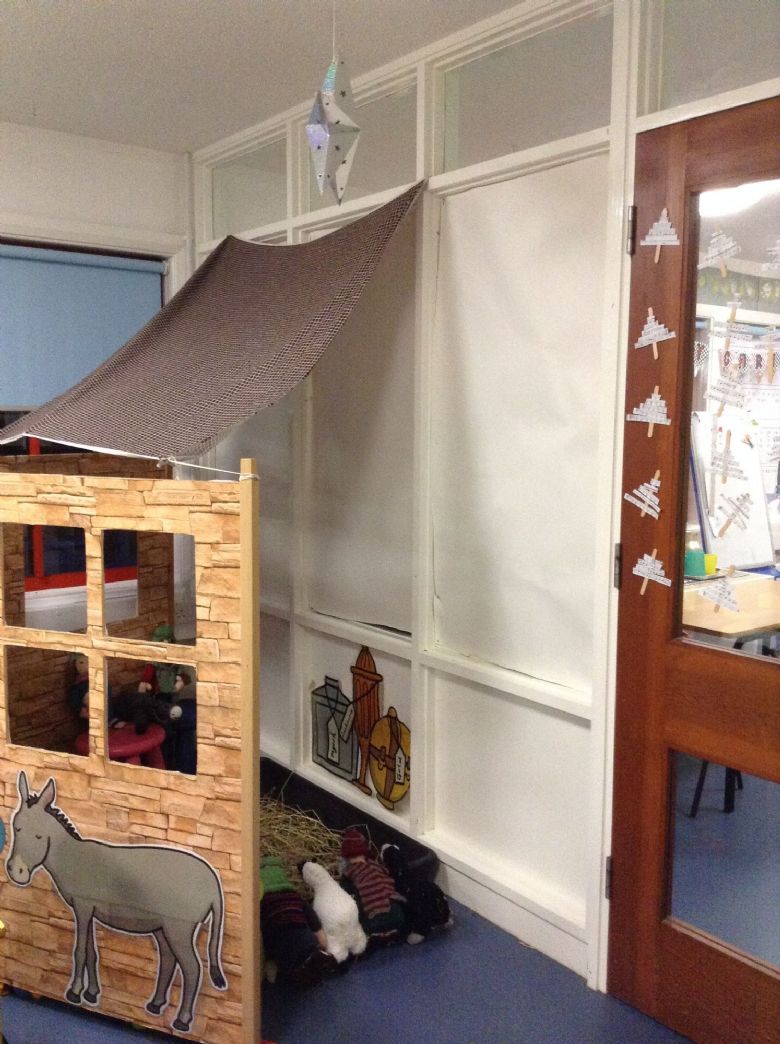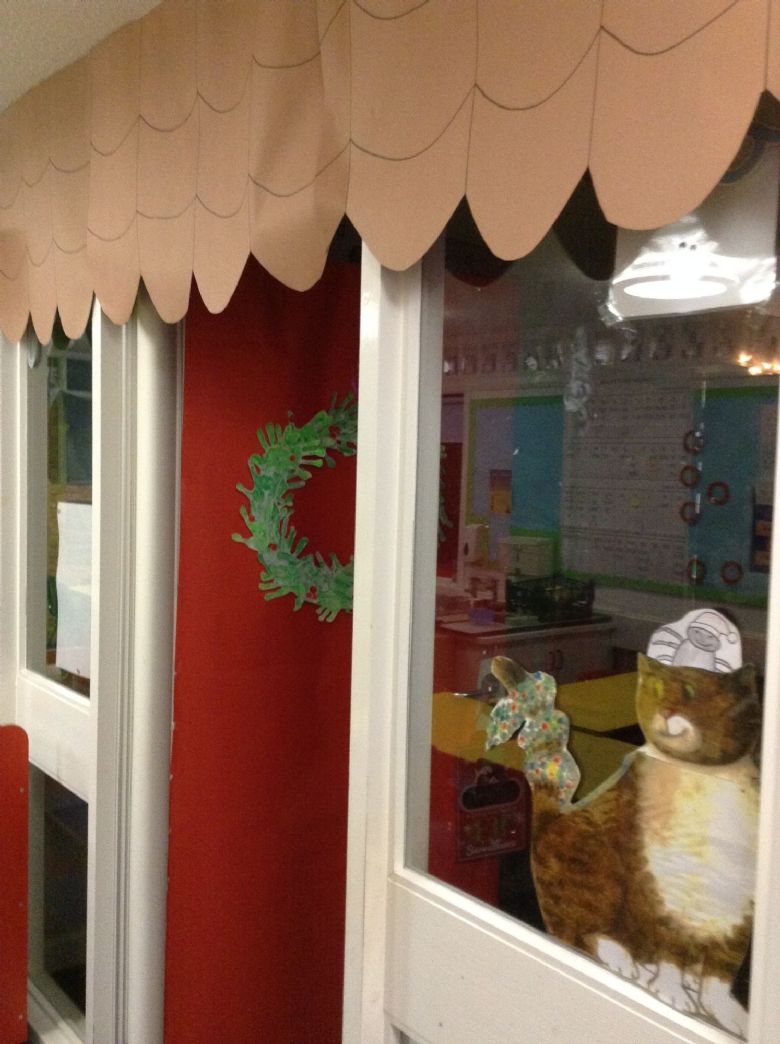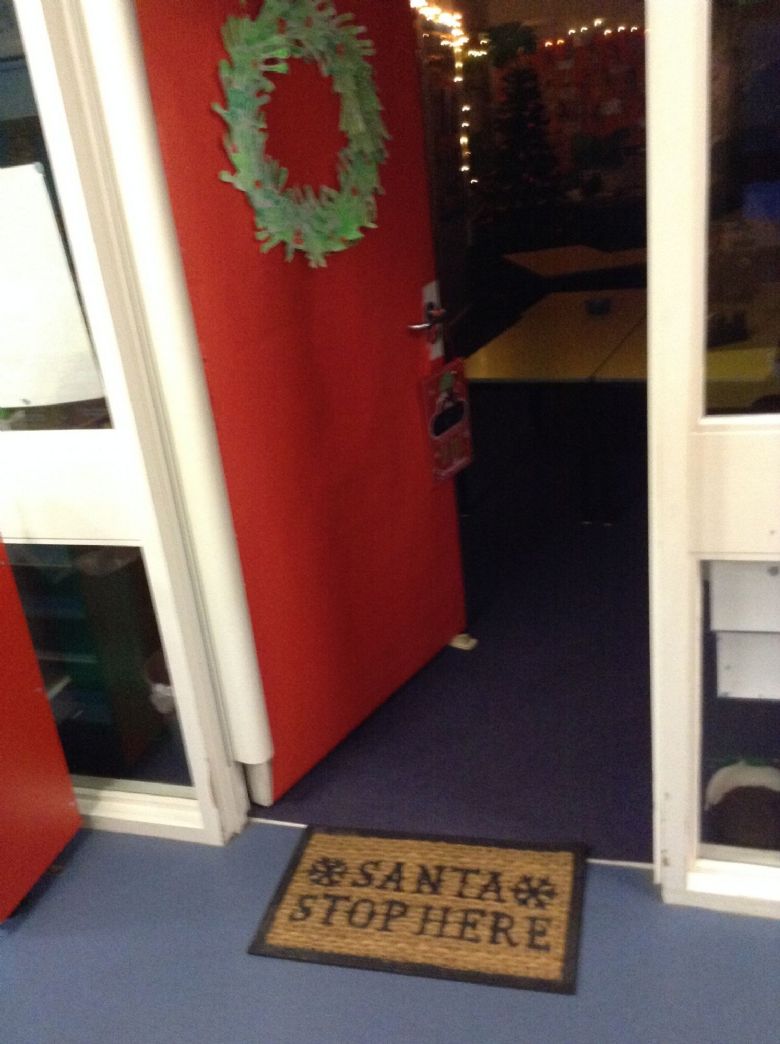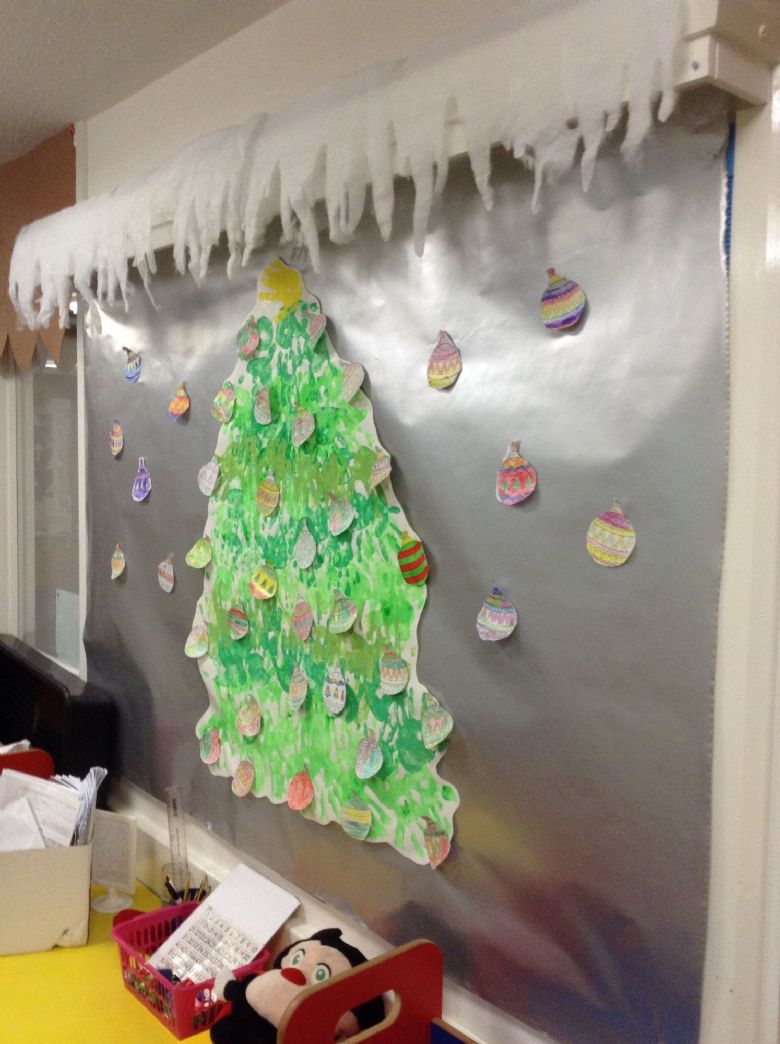 Where is he today?
Wednesday 5th December
Cookie covered our board in photocopies of himsELF...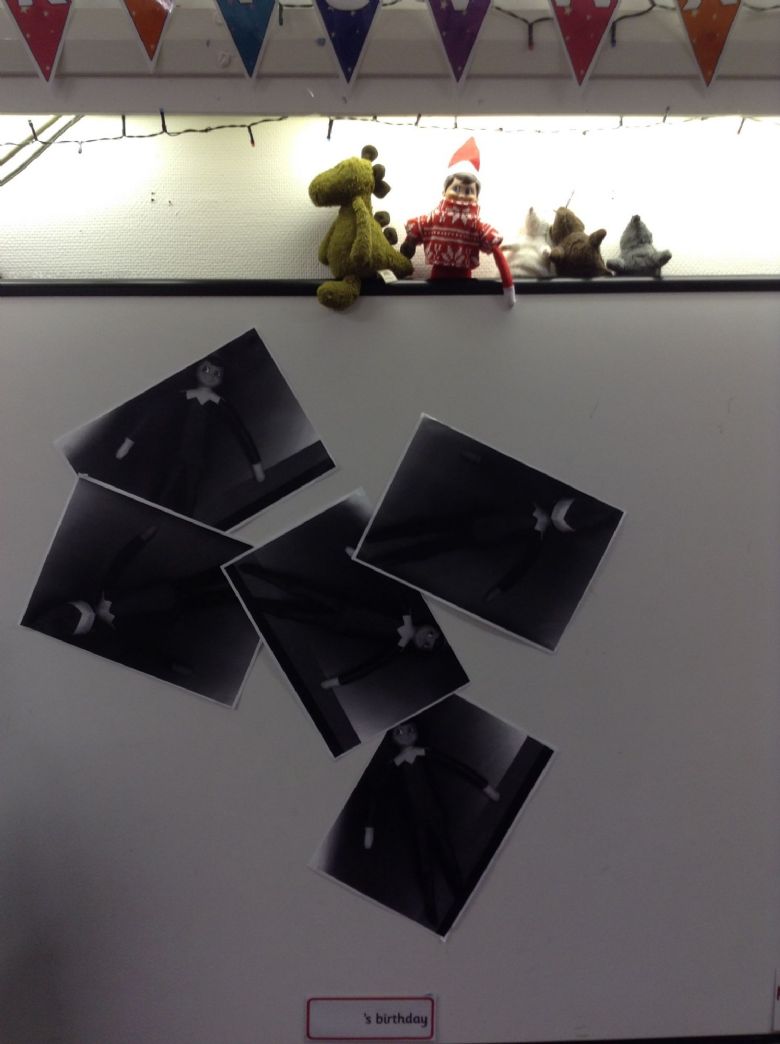 Cookie spotted Ethan, Jayse and Poppy trying really hard with their maths work!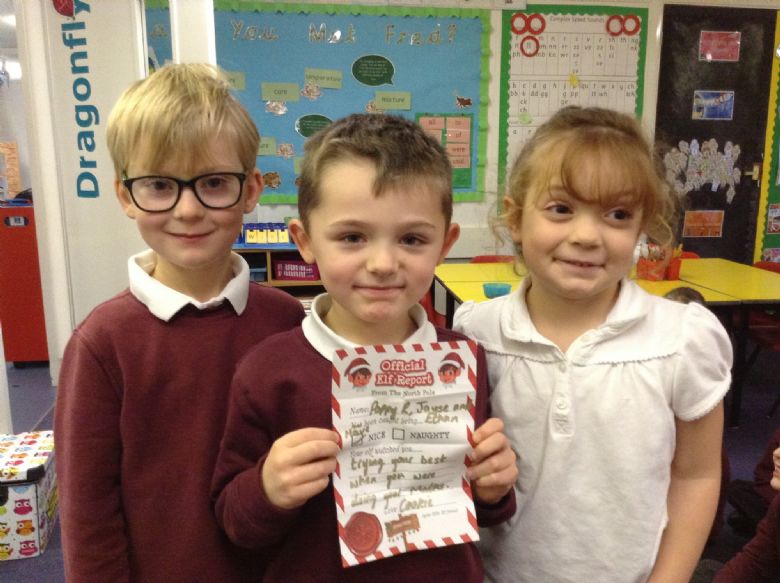 Tuesday 4th December
We came in today to find Cookie swinging off the projector! Miss Waring bumped her head on him and he almost fell off! We hope that Father Christmas gives him some extra magic to get home.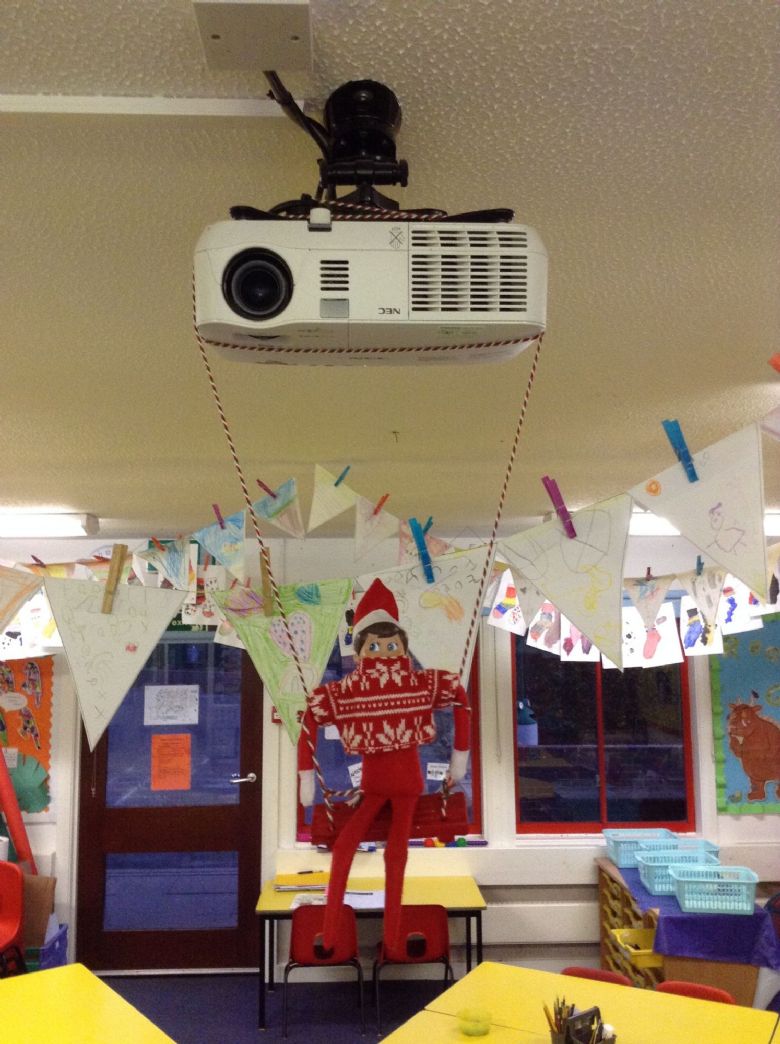 He even delivered a letter reporting that Jake had been spotted being nice!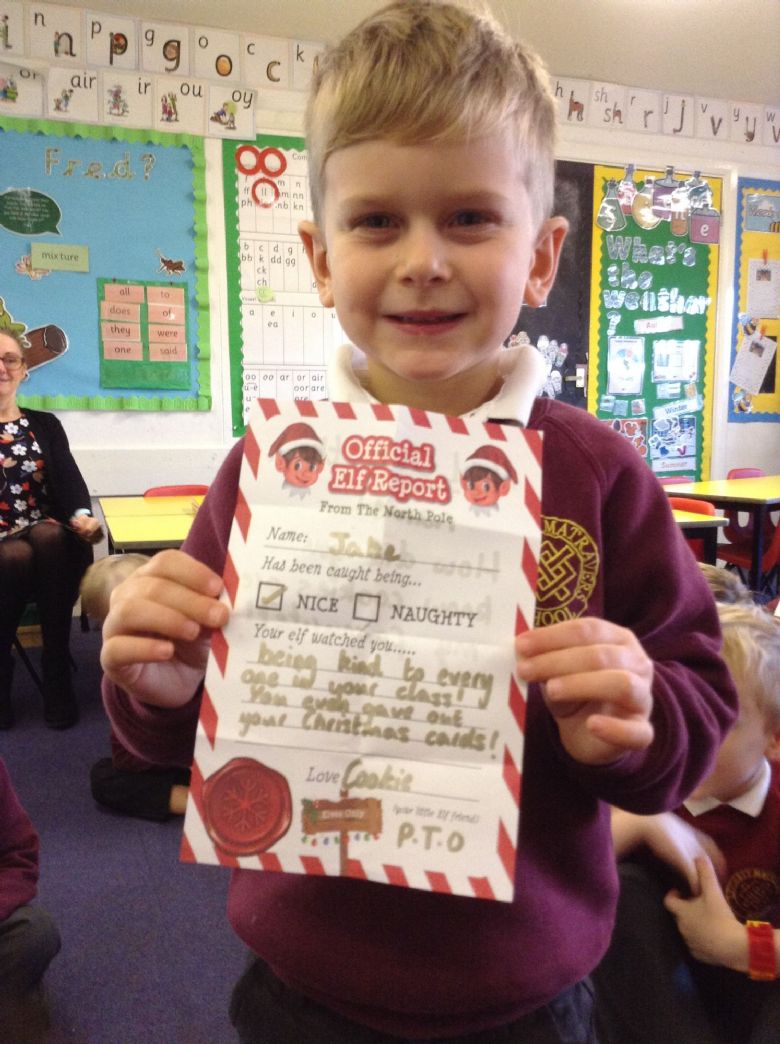 We have a visitor!
On Monday 3rd December our class had a special parcel...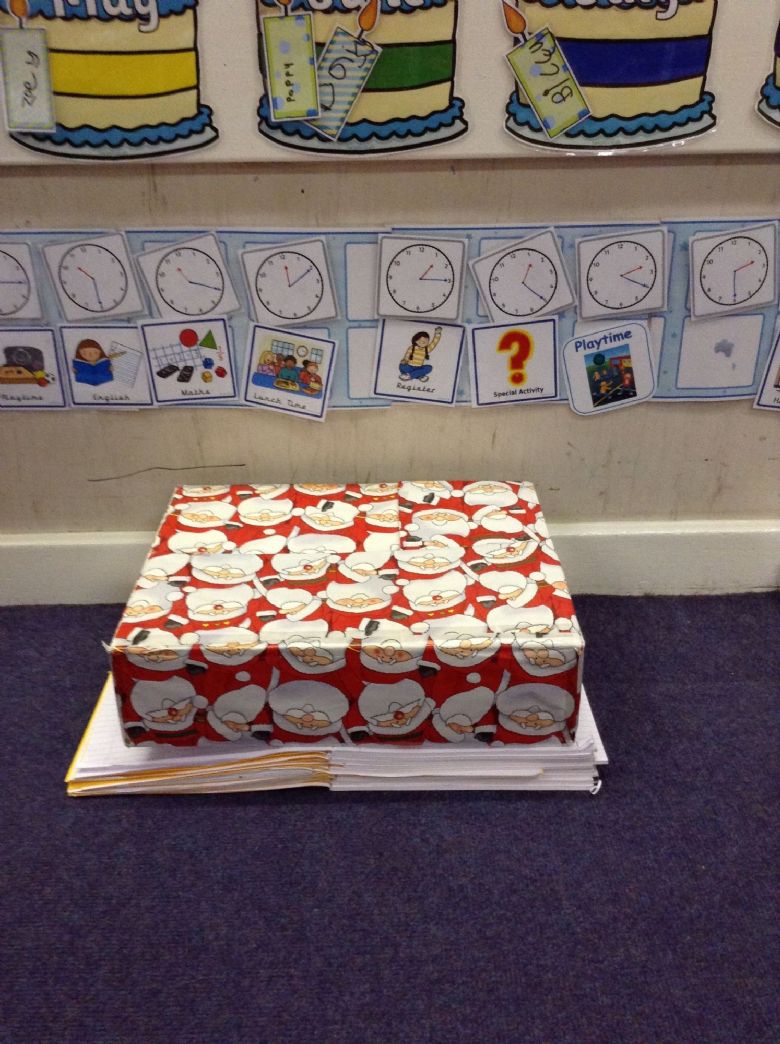 When we looked inside we found an elf and a story...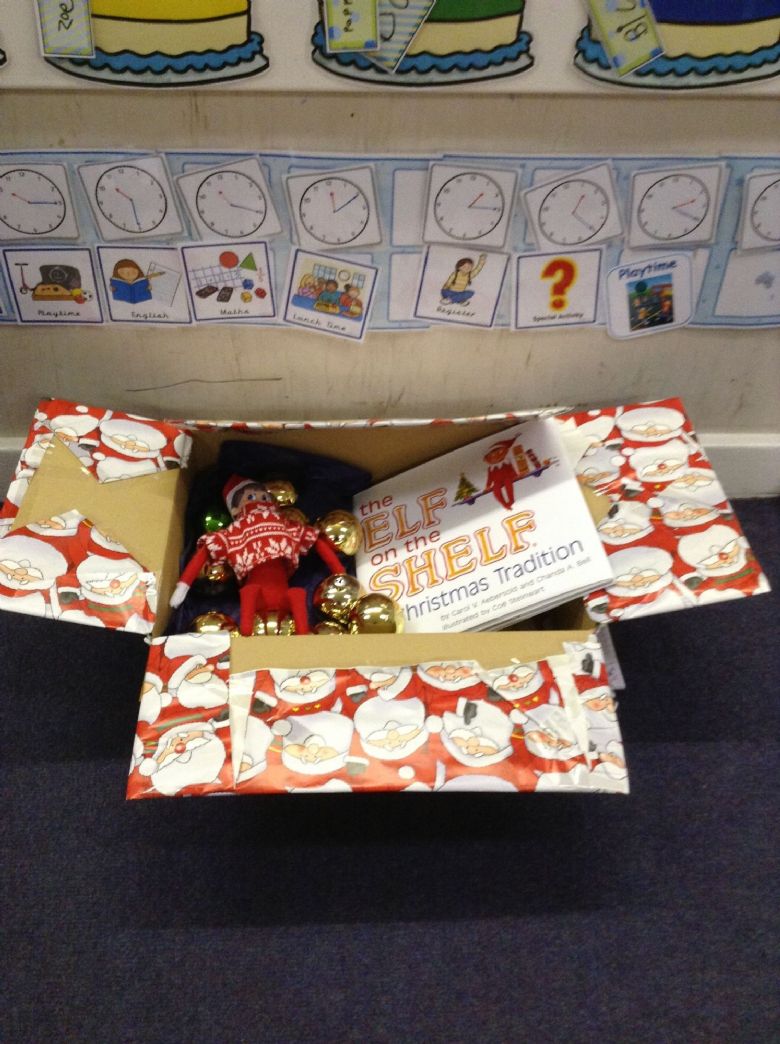 We read the story and found out he is one of Father Christmas's Scout Elves sent here to watch how amazing we are.
We have named him Cookie!
BBC Children in Need
On Friday 16th November we made a teaspoon of change! By donating money to show off our spots we helped children around the world have a better life.
Look at our amazing spots!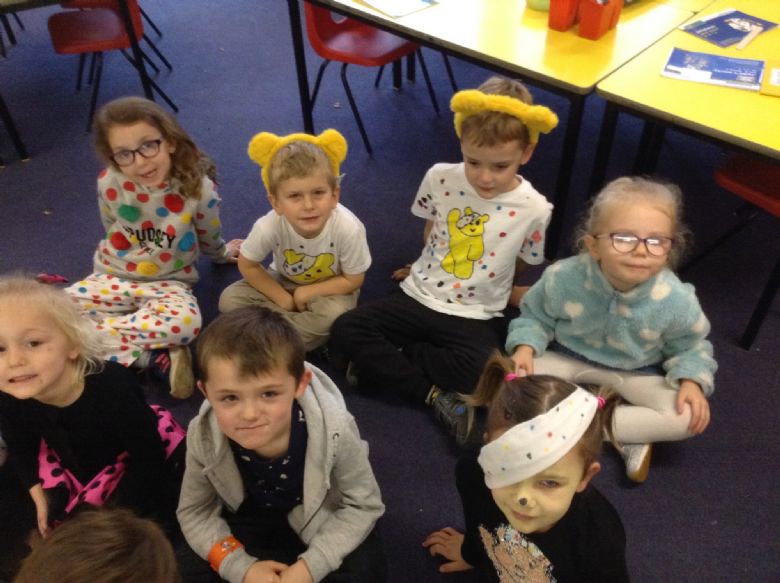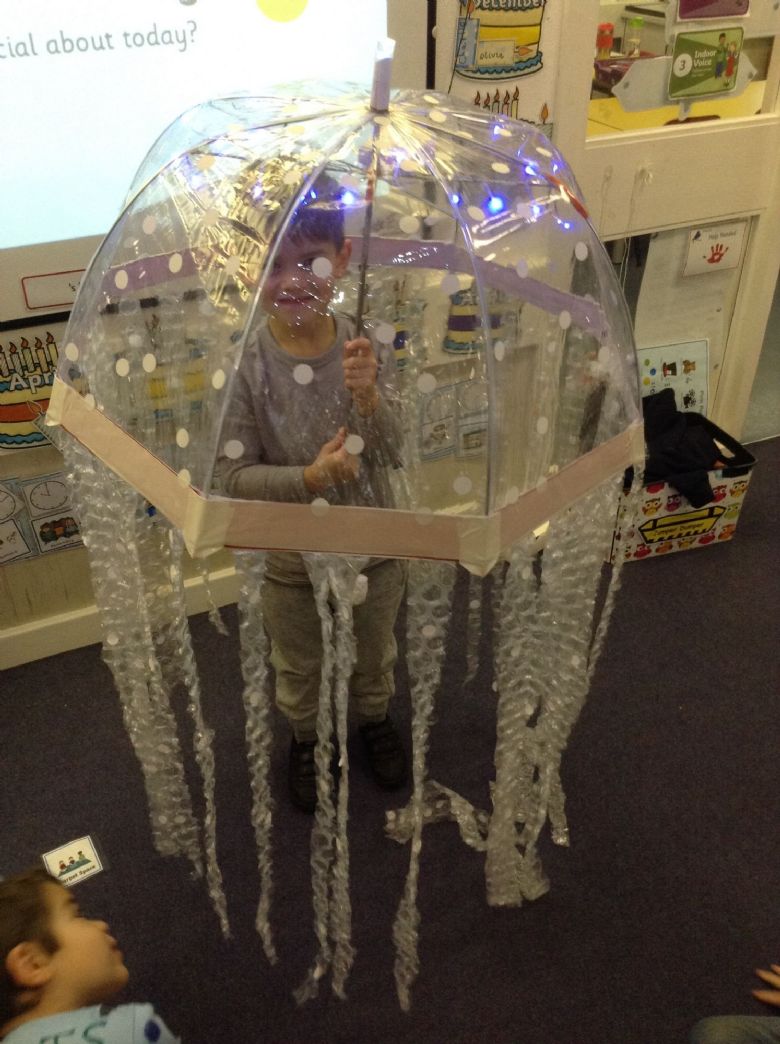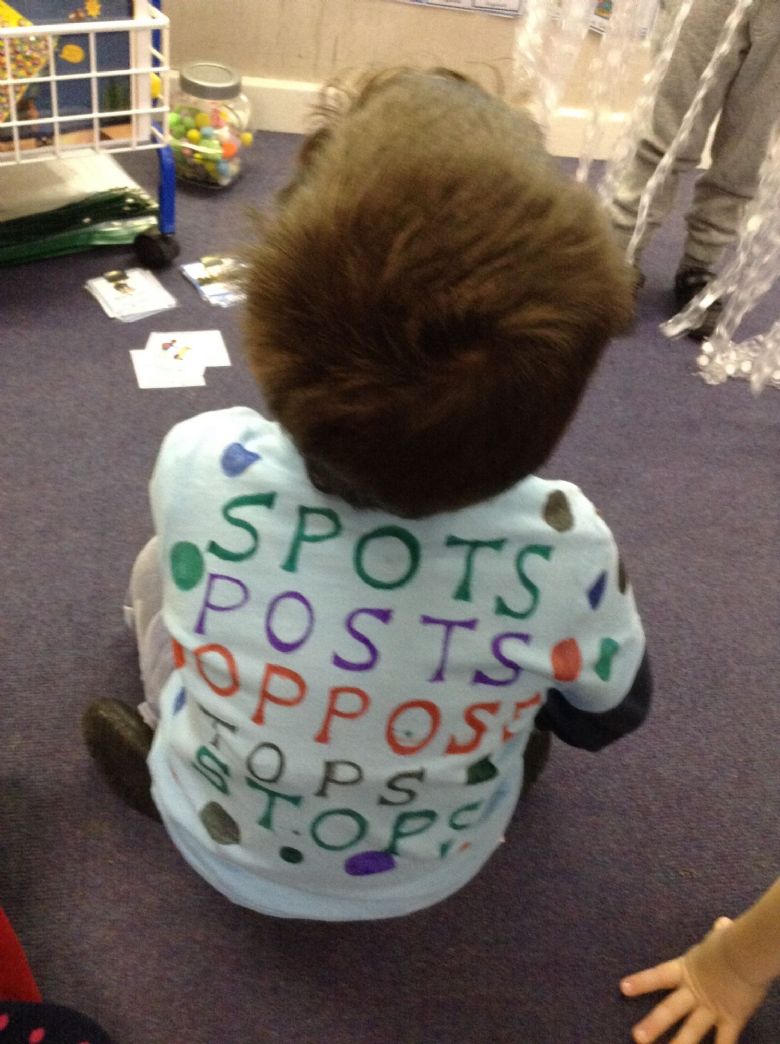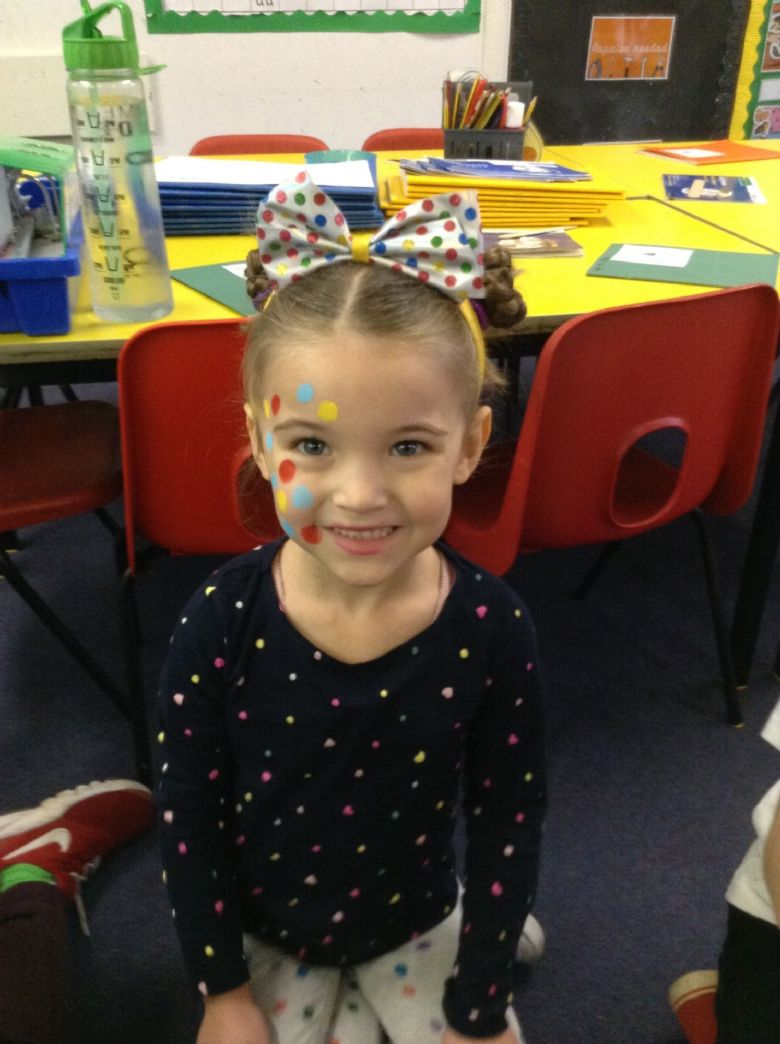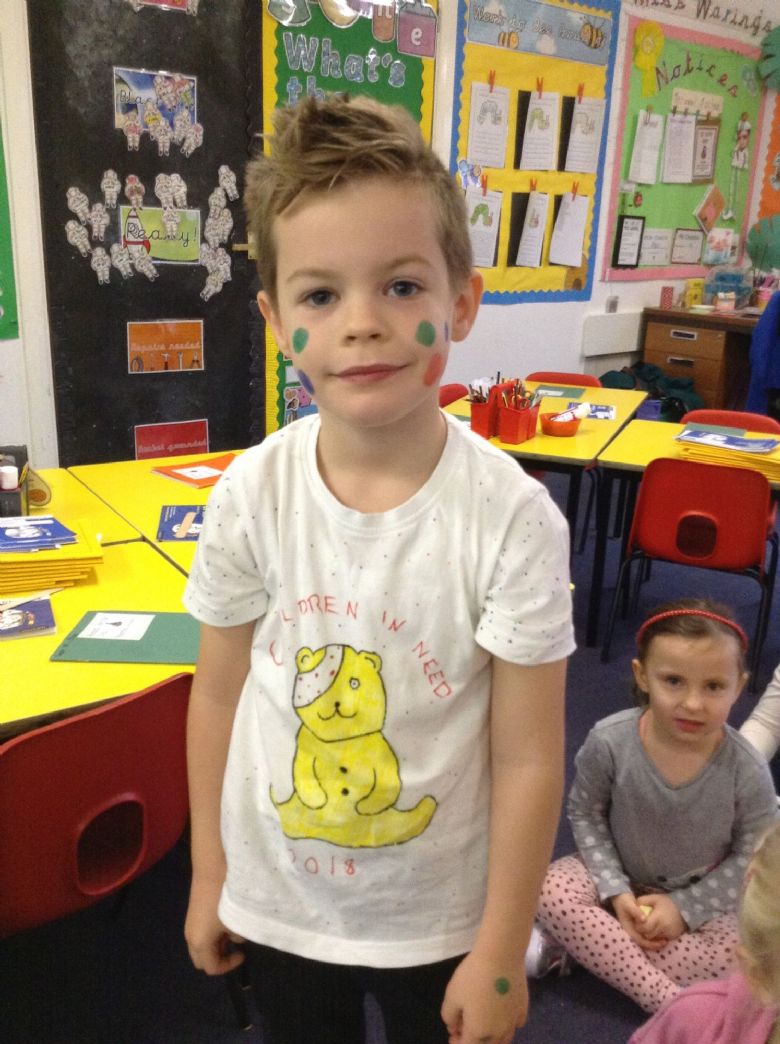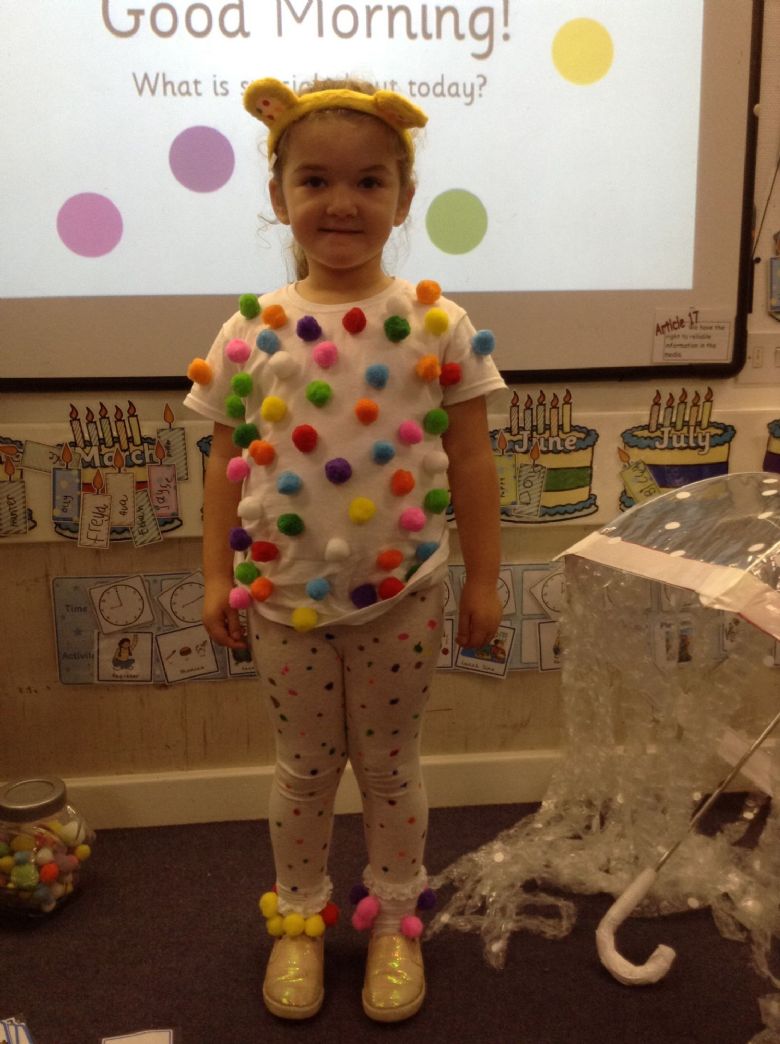 Odd Sock Day
On Monday 12th November many of us wore odd socks. We spoke about how we should celebrate each others differences. If we were all the same the world would be a very boring place. We should be proud of what makes us special and unique and these things should not cause us to be bullied or picked on. We are all unique and that is awesome!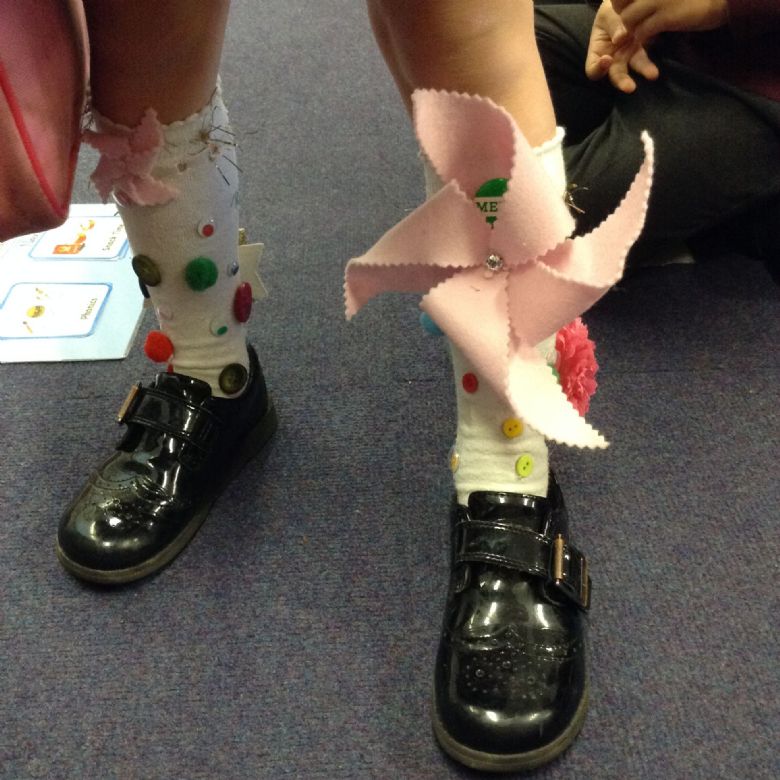 Remembrance Assembly
It has been 100 years since the fields went quiet and the first world war ended in 1918. On Friday 9th November we were allowed to wear club uniforms to show our respect to those who fought and are still fighting for our freedom.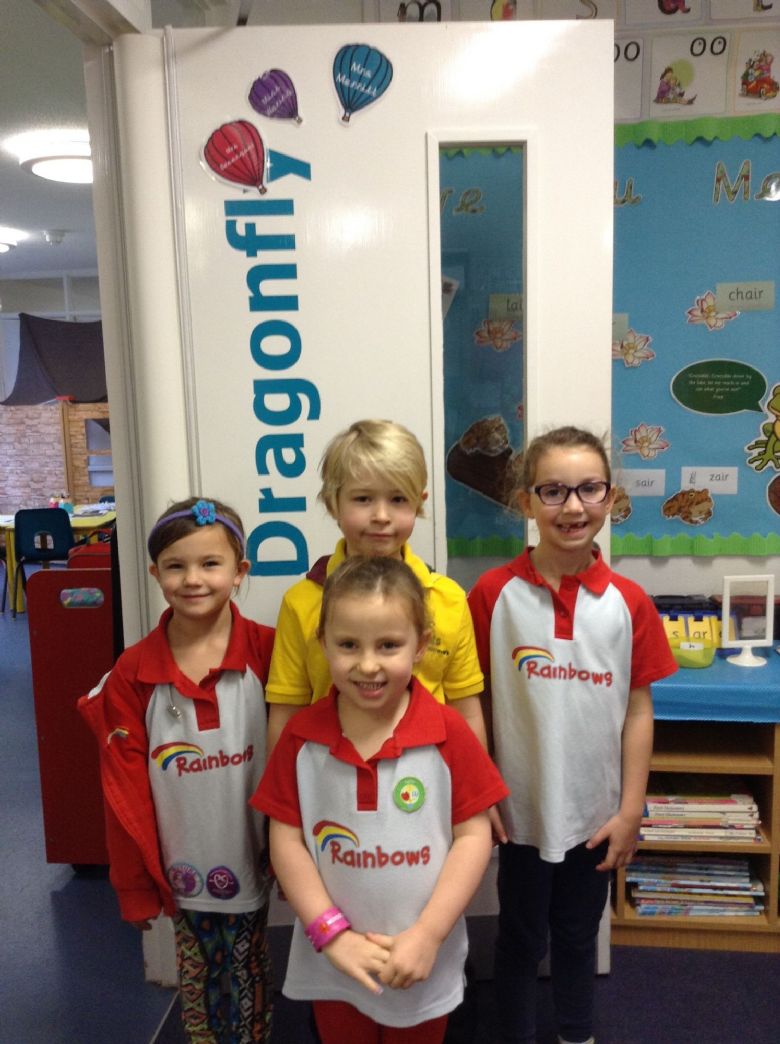 Algorithms
Do you know what an algorithm is? We do!
An algorithm is the special name for the instructions that computers use. We gave Miss Waring instructions to cross the playground and find Colin the Chameleon. Computers need very specific and detailed instructions to know what to do. When we were giving Miss Waring our instructions we even had to tell her how to walk, including taking ONE step!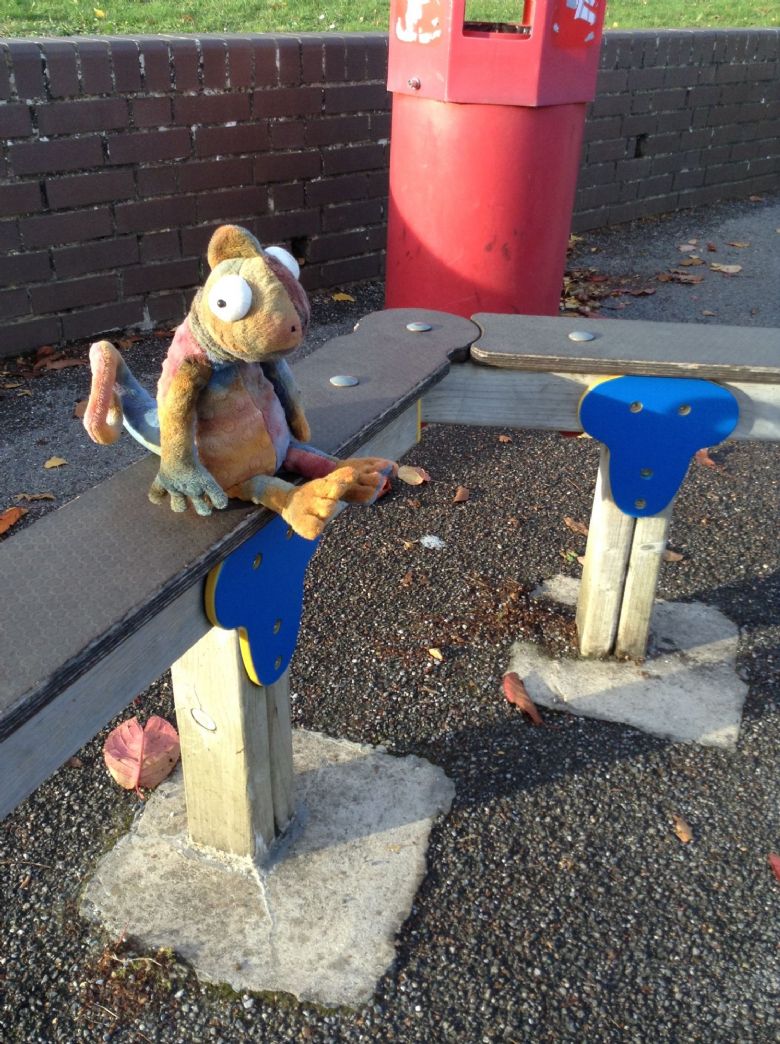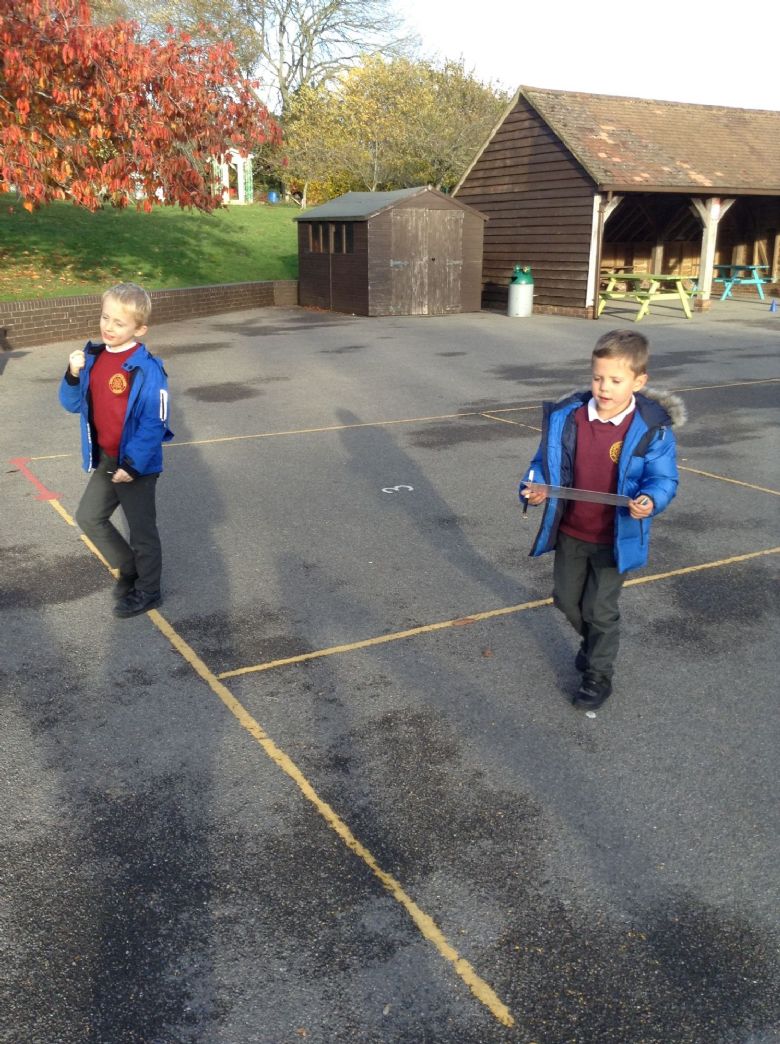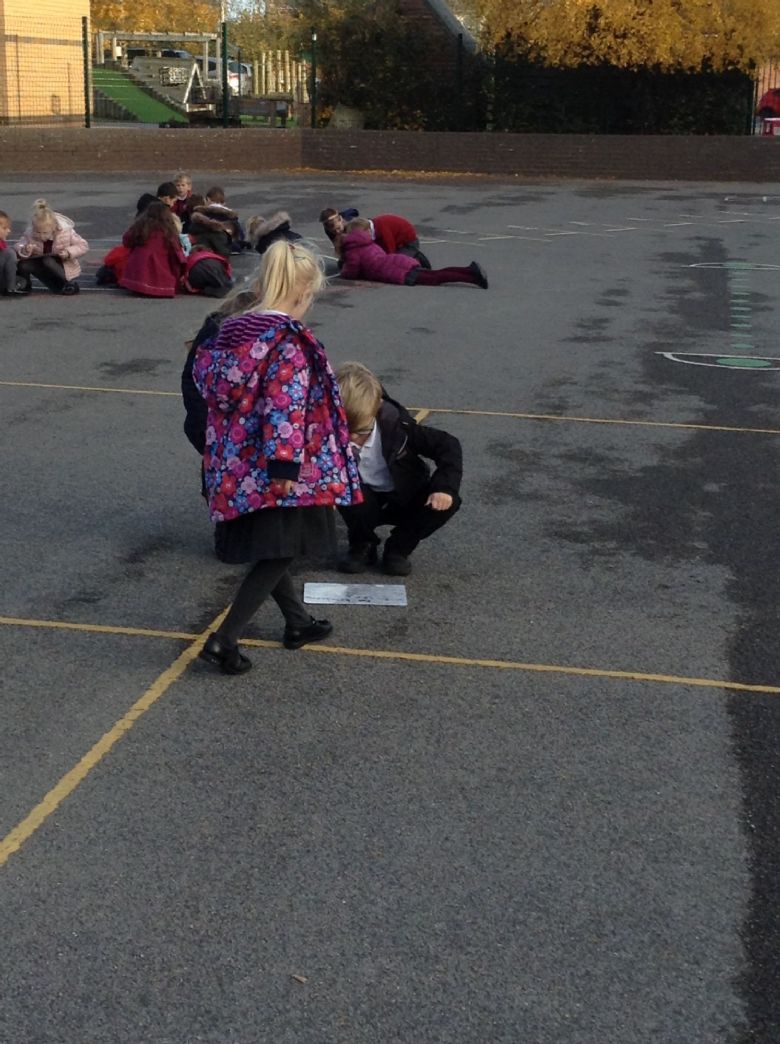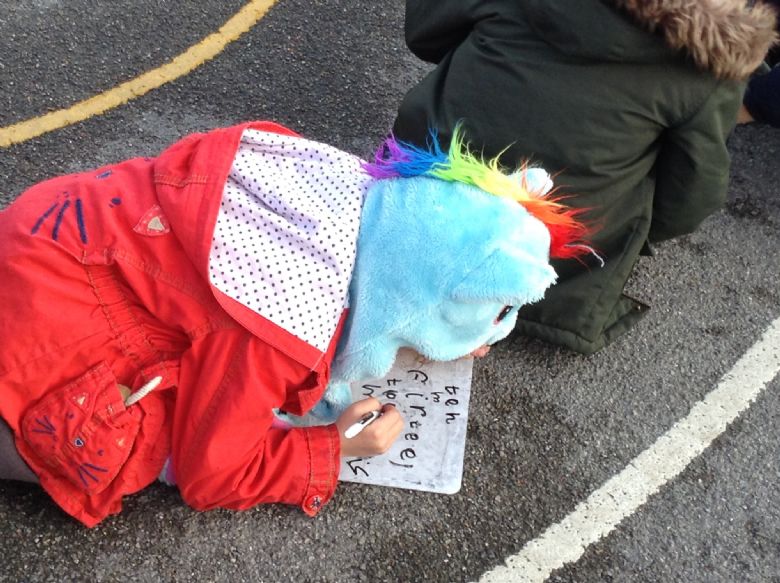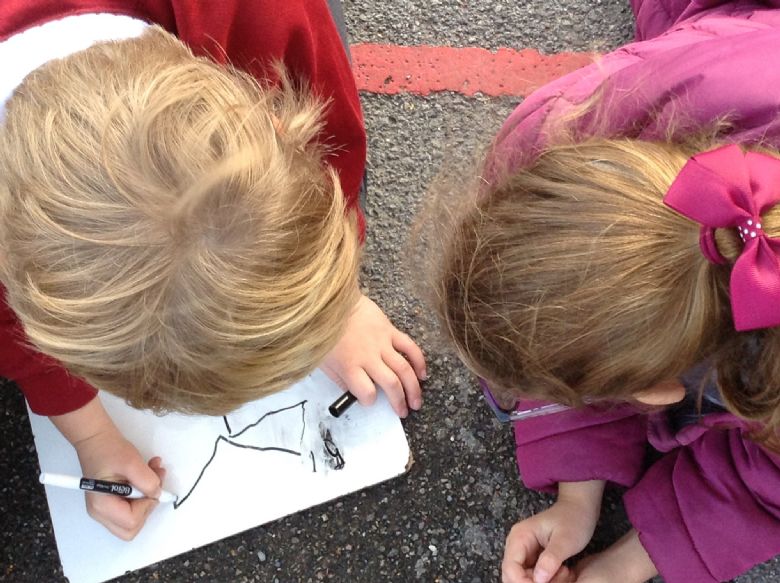 Diwali
On Wednesday 7th November Hindus around the world celebrated Diwali, the Festival of Light. We have learned the story where the celebration started. Rama and Sita fought and defeated Ravana, The Demon King and won. Hindus celebrate this because it reminds them that light will always overcome darkness and good will always defeat bad.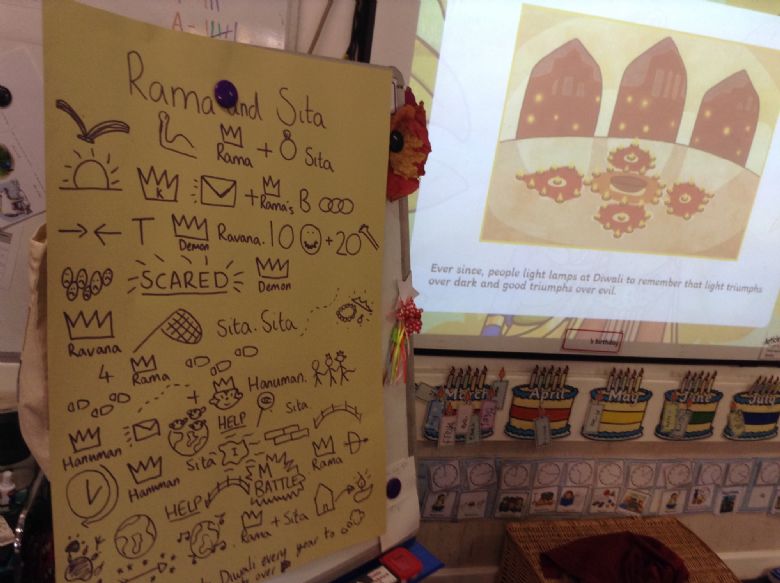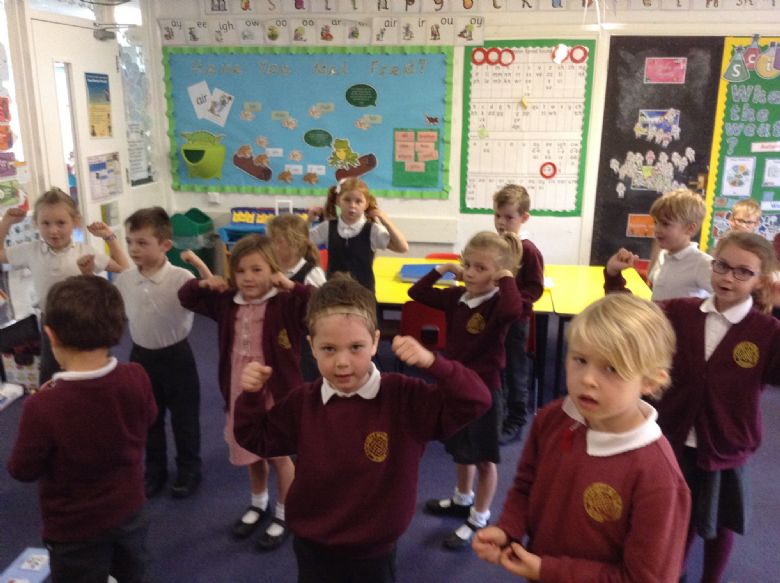 Our Senses
We have been completing science experiments about our 5 senses. We completed a taste experiment, grouping tastes into different catagories.
Miss Waring was surprised by how many of us loved eating lemon!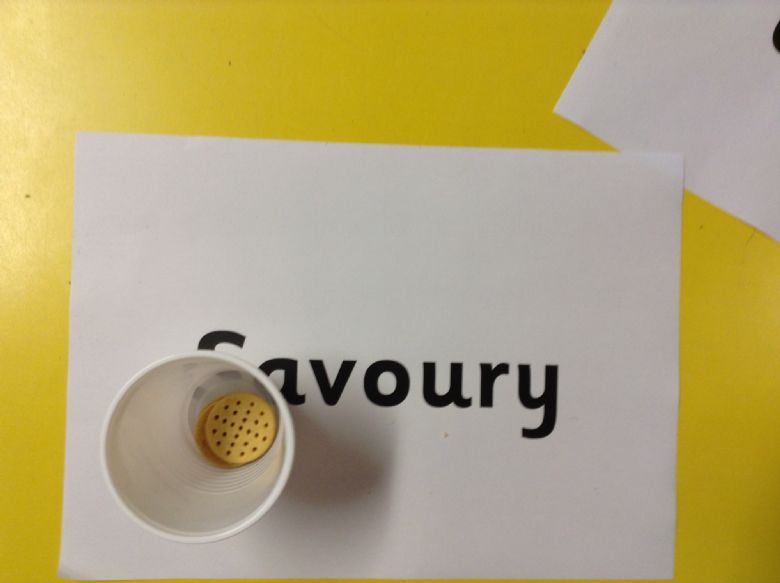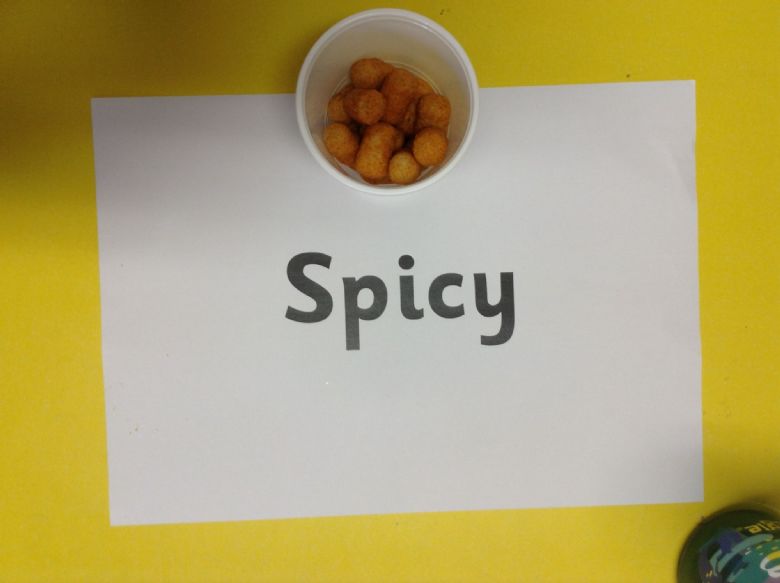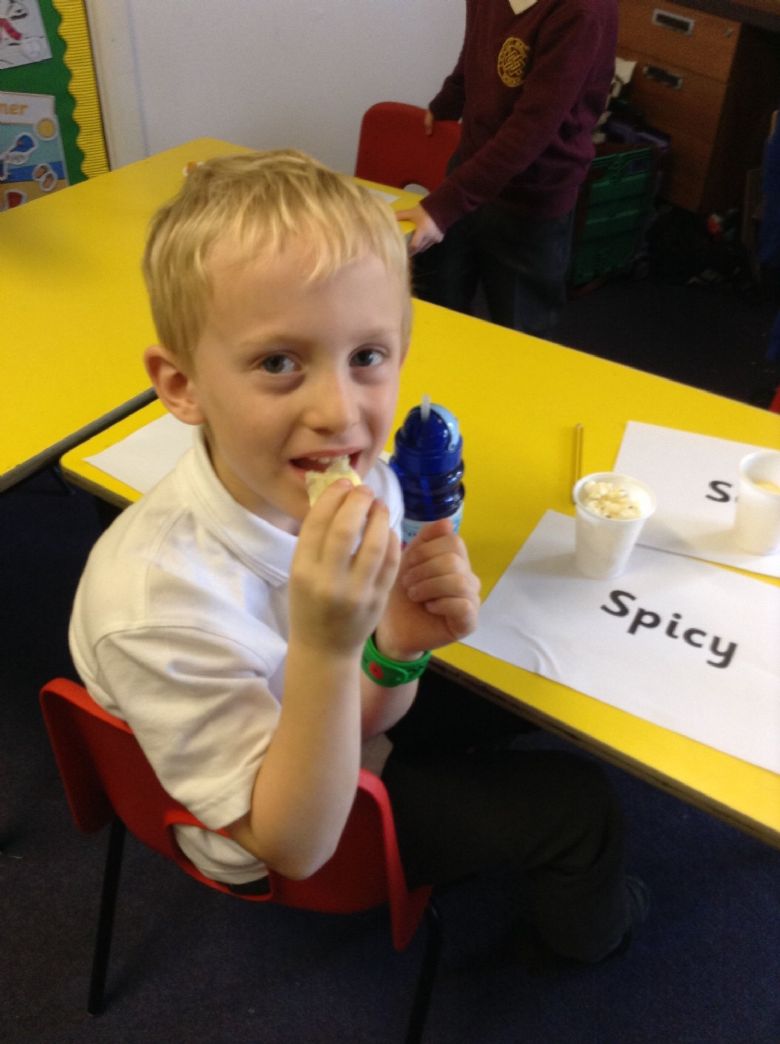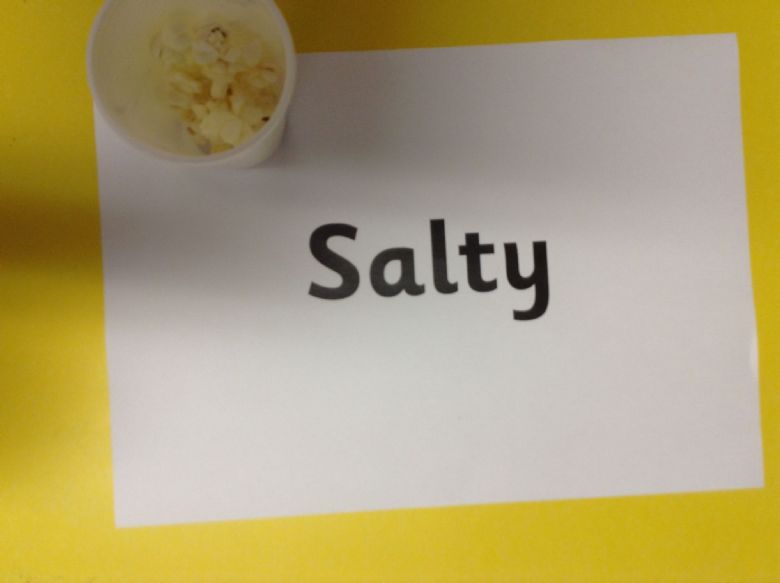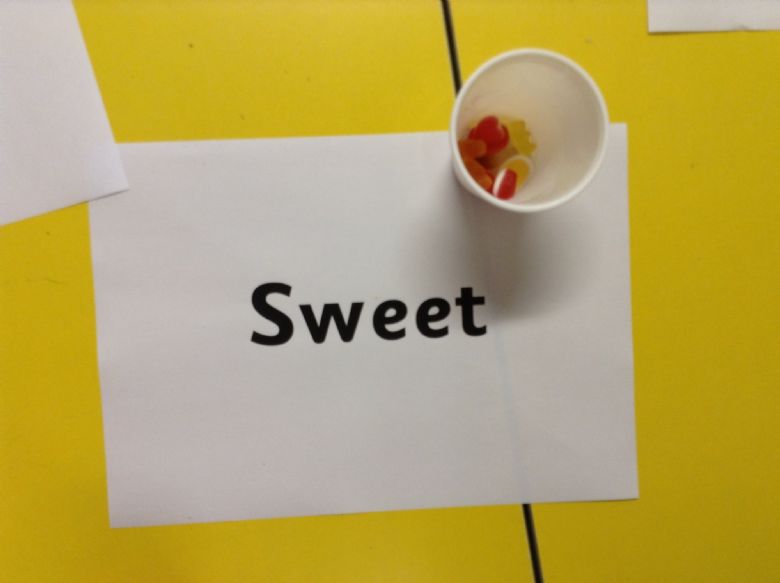 Black History Month
During October we learned all about Bob Marley. Bob Marley was an amazing singer that believed and fought for equality. He believed tht everyone should be treated the same no matter how much money they have or the colour of their skin. He sang songs to try and cheer people up.
Don't worry about a thing!
We visited our school library!
On Monday afternoons our class can visit the school library to borrow books. This week we have all been given our library codes and were given the opportunity to take home a book to read. We are allowed to take up to 2 books home to read and can keep them for two weeks. If we are still wanting to read the book after two weeks we have to bring it back in and renew it. The library is also open after school on a Wednesday if we cannot wait to get stuck in to a new book.
We cannot wait to travel around the world and to far off lands without even leaving our seats!
Shhhhhhhhhhhh.......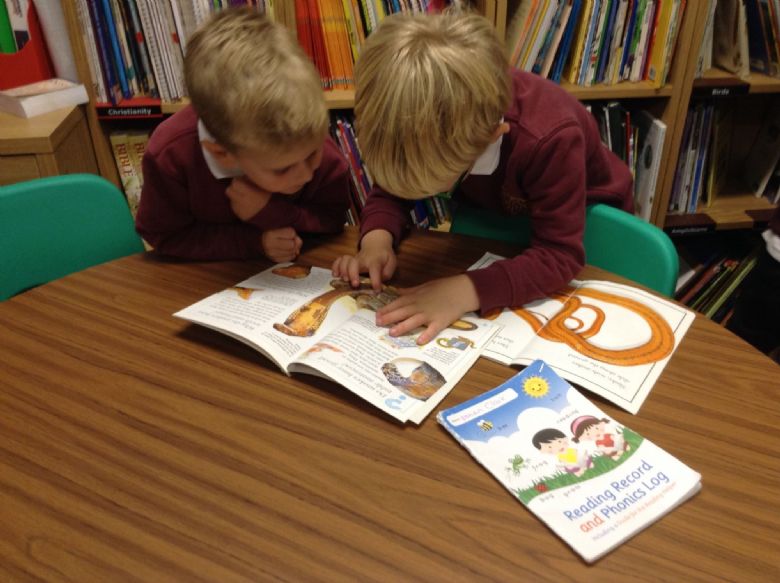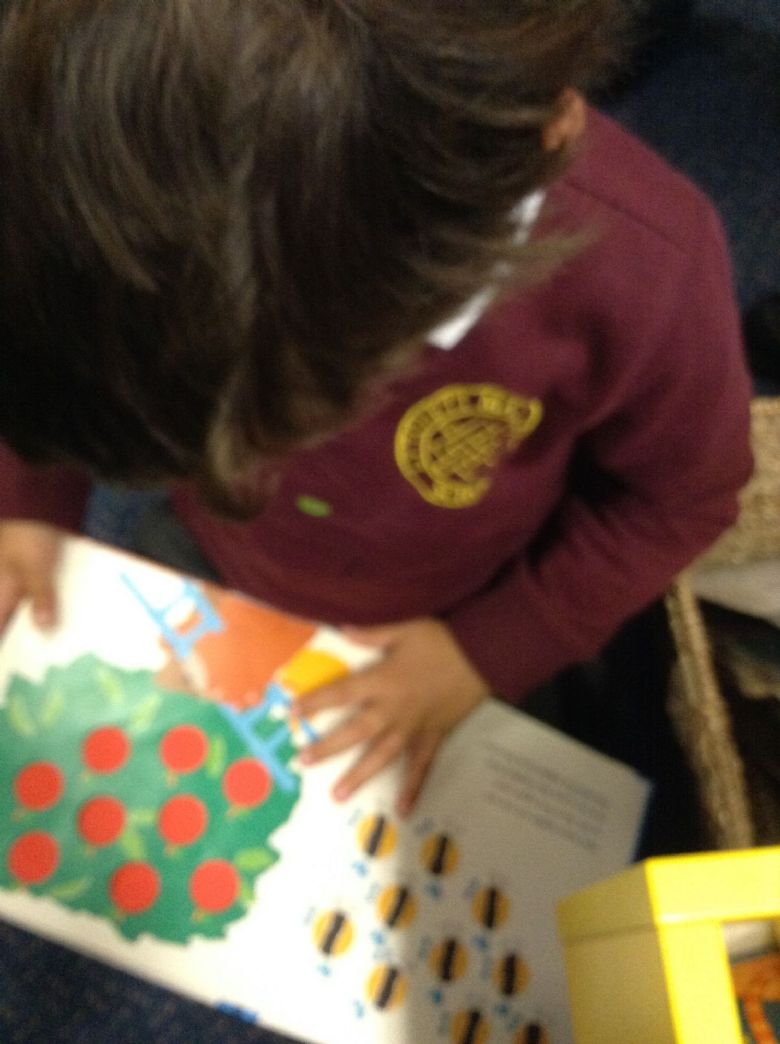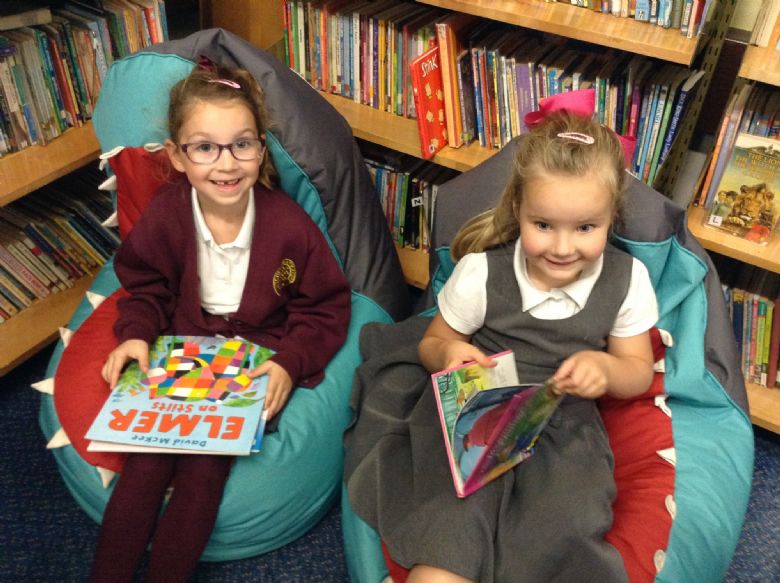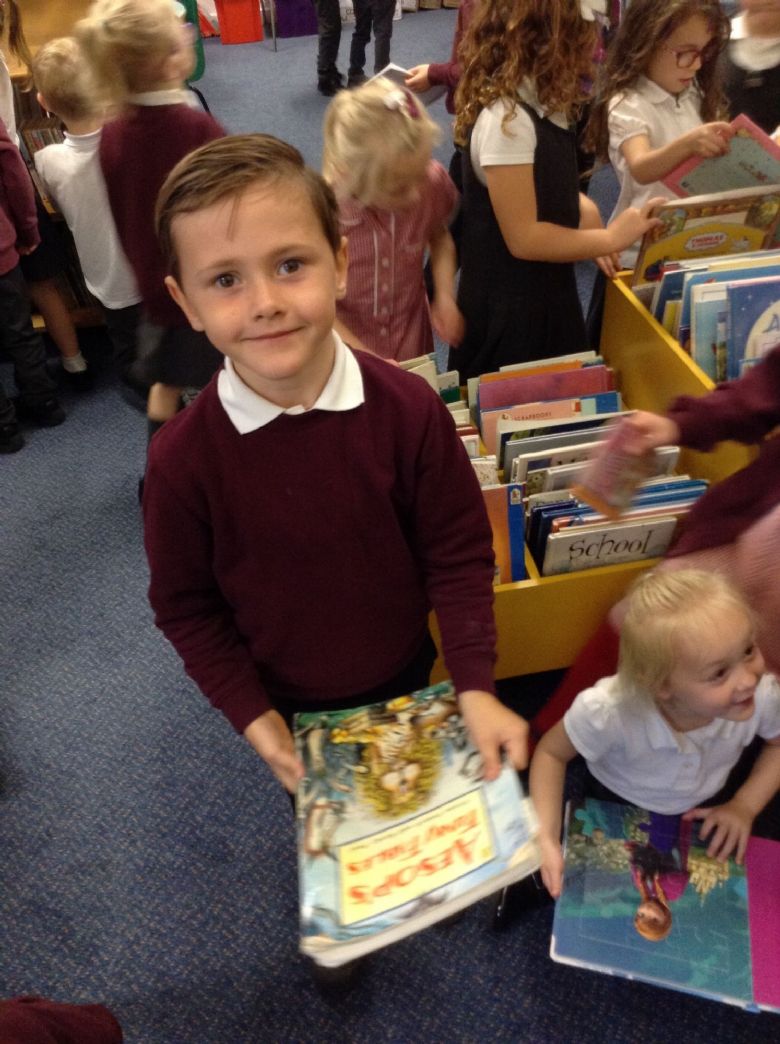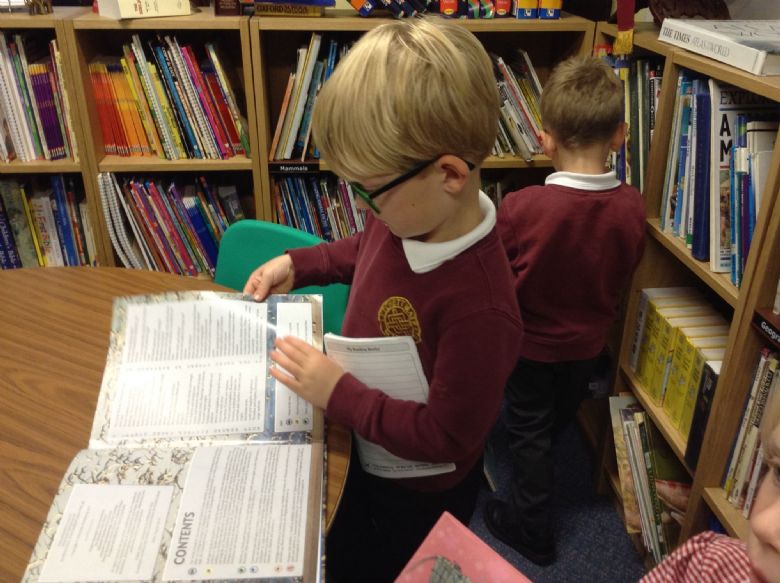 What is Ceoliac disease?
Ceoliac disease causes your small intestine to be hypersensitive to gluten. Our class learned all about different foods that do and do not contain gluten and what alternatives there are for people with ceoliac disease or gluten intolerances.
Did you know a person with ceoliac disease has to check if there is gluten in chips?!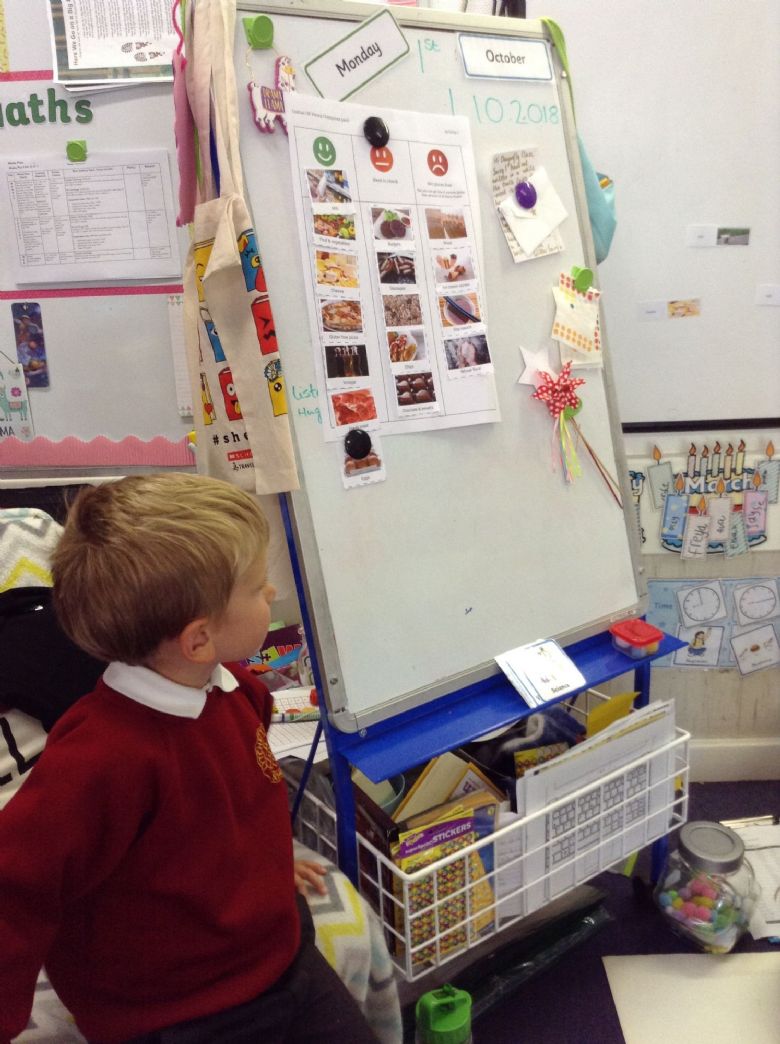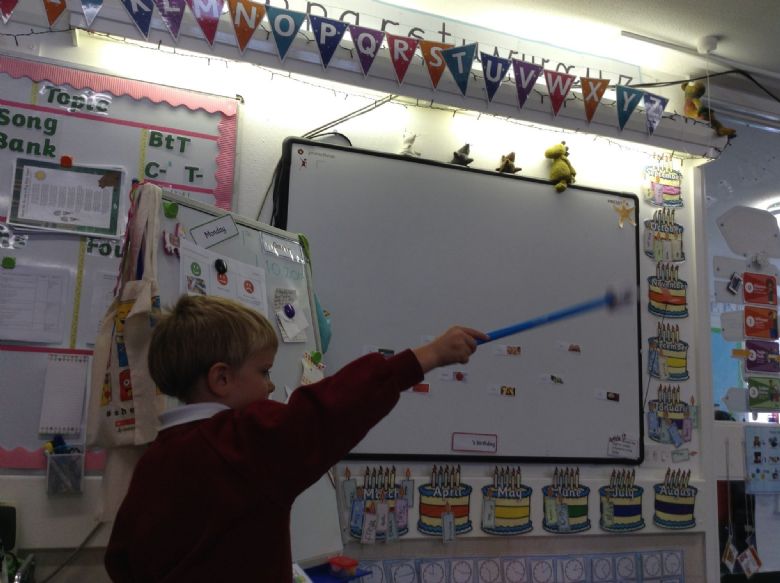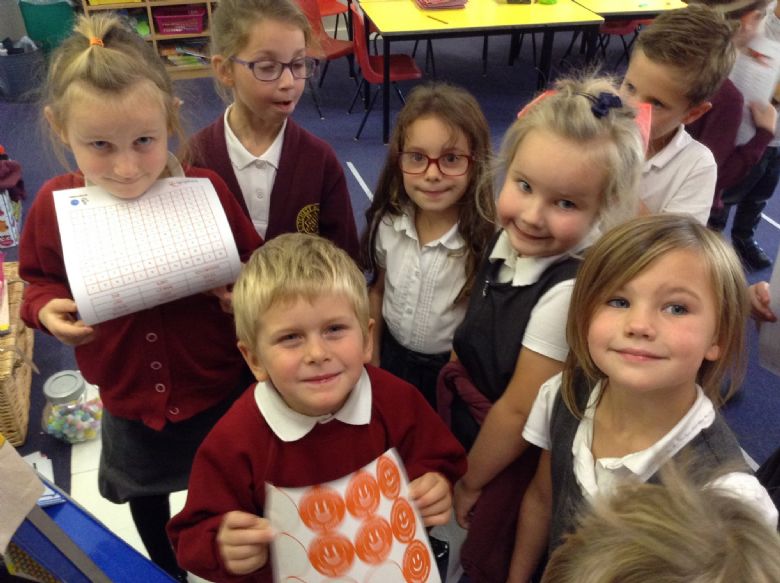 Harvest
We have learned about why Christians celebrate Harvest and what makes it such an important time of thanksgiving.