Buzzard - YEAR 5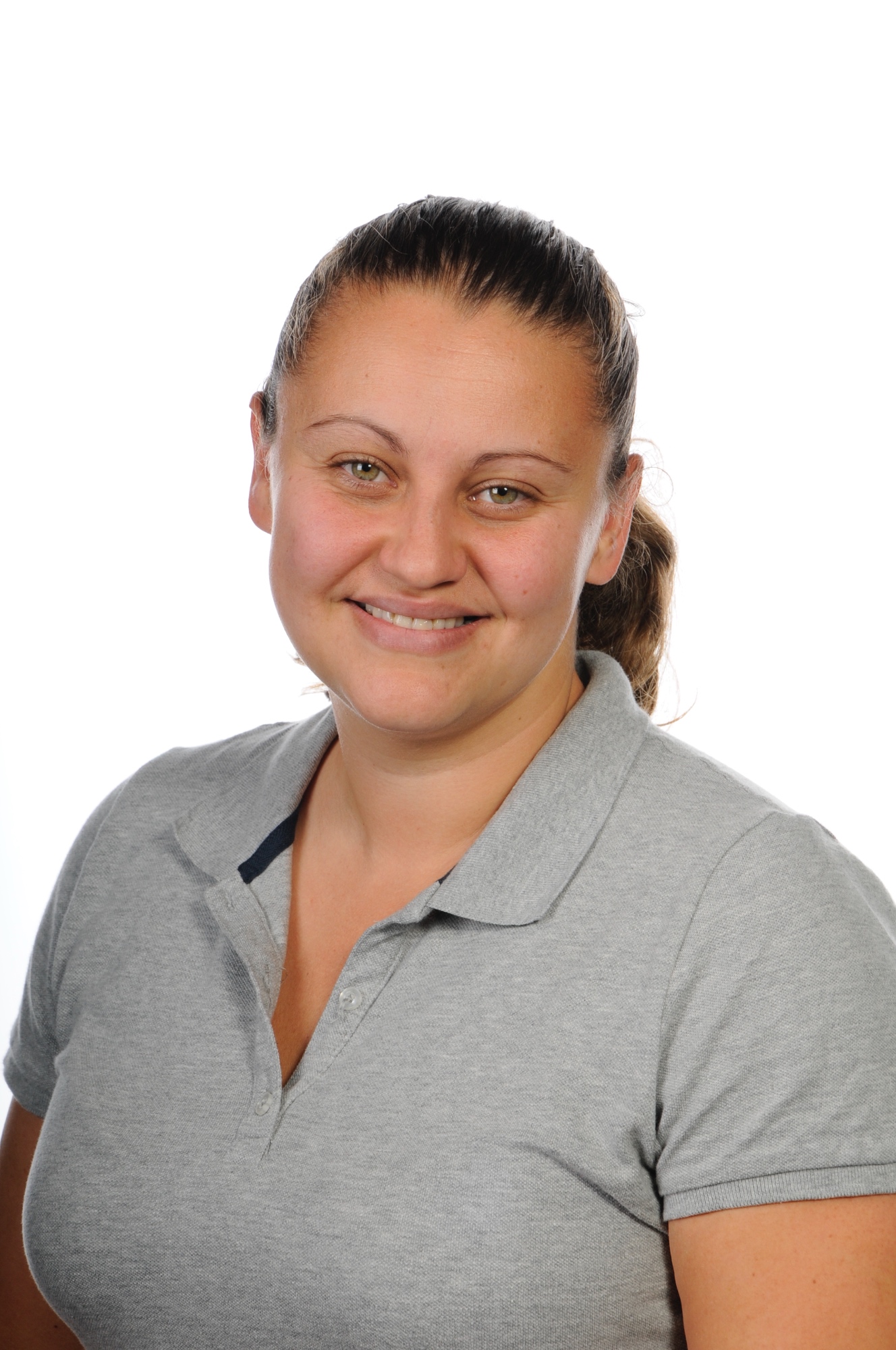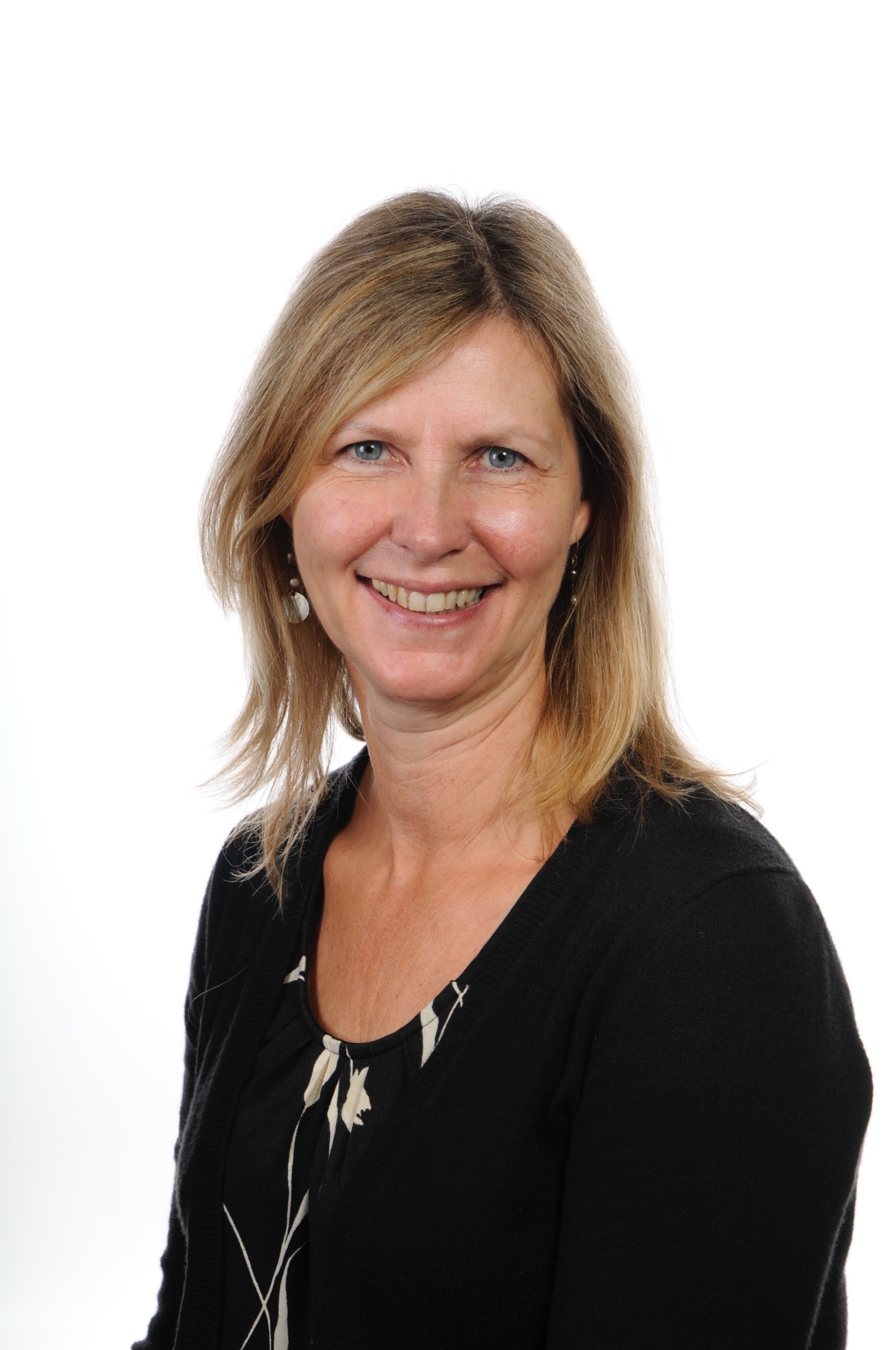 Meet
the
Team!
Arts Week
We have been looking at East African art. All our creative juices are flowing and we are having a great time so far.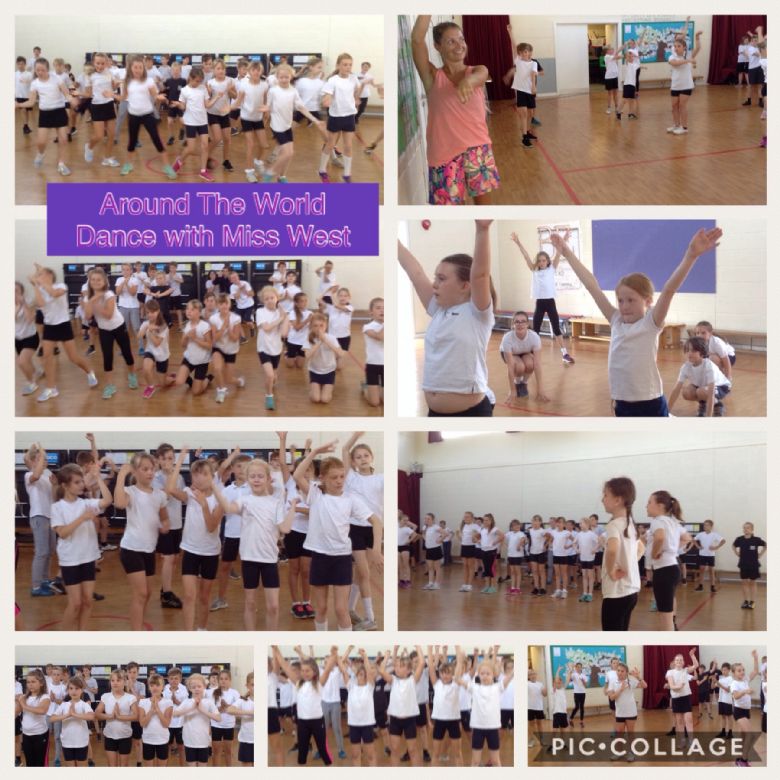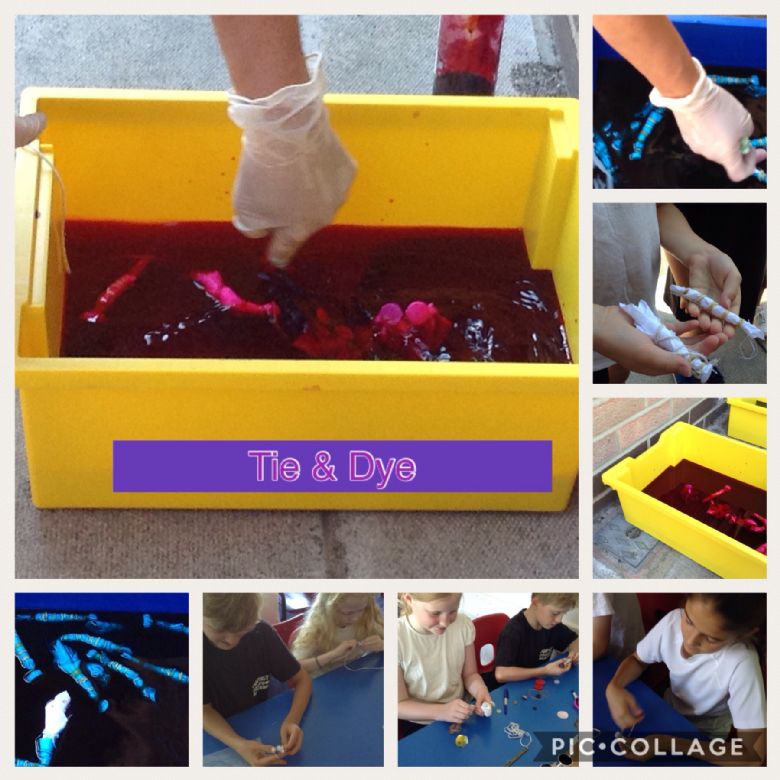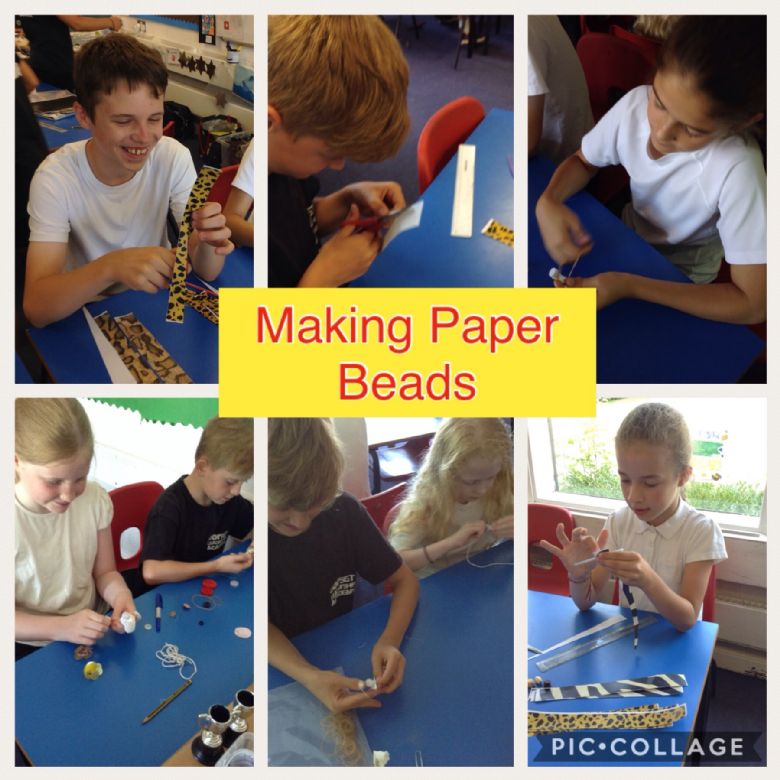 East African Masks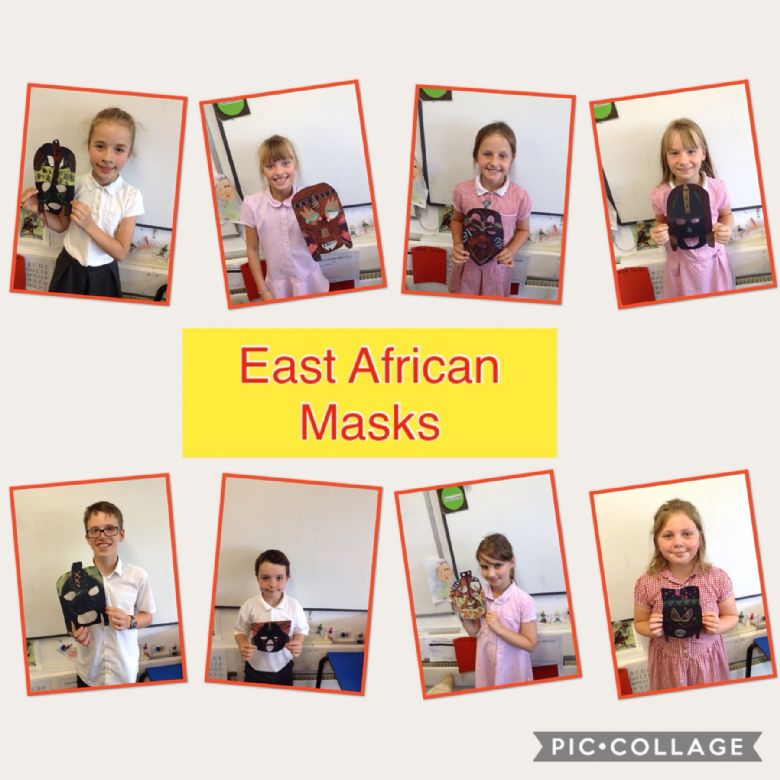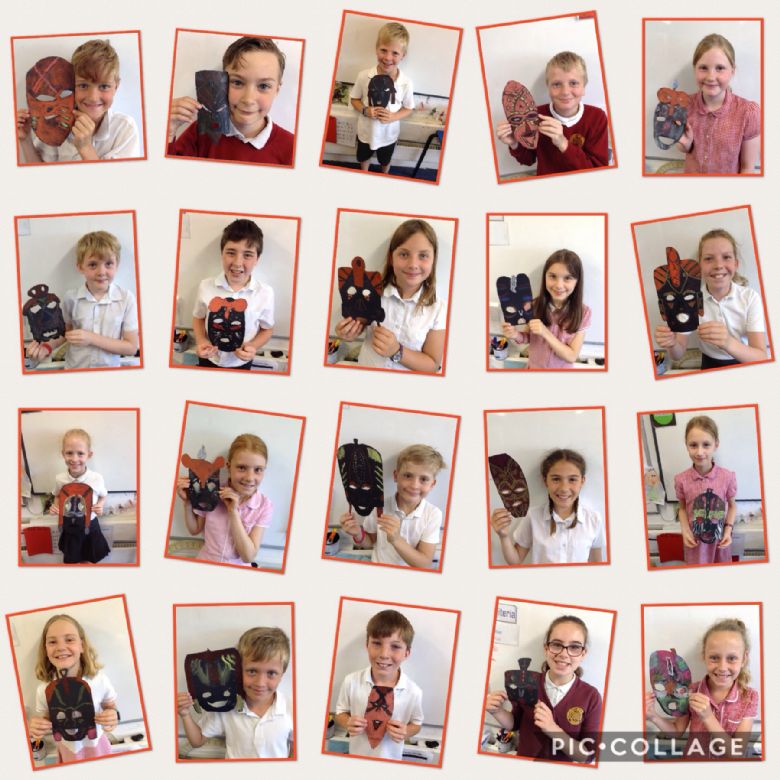 LMS Literacy Festival
Year 5 were invited to the Literacy Festival at LMS. We were thrilled that Beverley Naidoo, an author we have been learning about, was presenting at the Festival. We all enjoyed hearing about some of the different books she has written, including Journey to Jo'burg (that we read in class). Beverley Naidoo told us some interesting stories about her upbringing in South Africa and opened our eyes to the racial inequalities and the apartheid in South Africa, whilst she was growing up.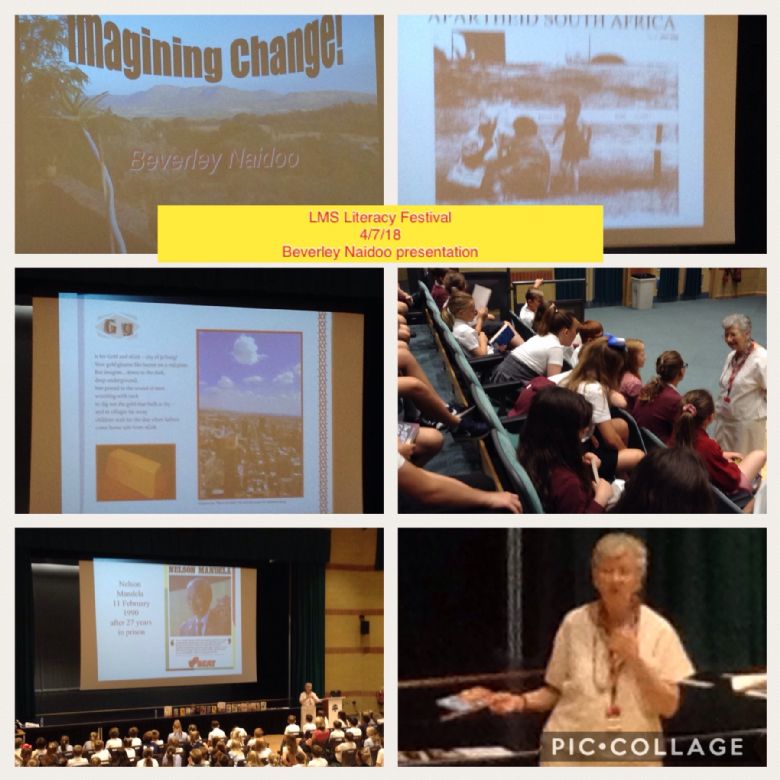 Year 5 Go to Lulworth
On Wednesday 27th of June 2018, year 5 went to Lulworth to learn about the Jurassic coast. We learned about the different rock types and how the coastal features were formed. We were lucky with the weather, as it was a gloriously sunny day!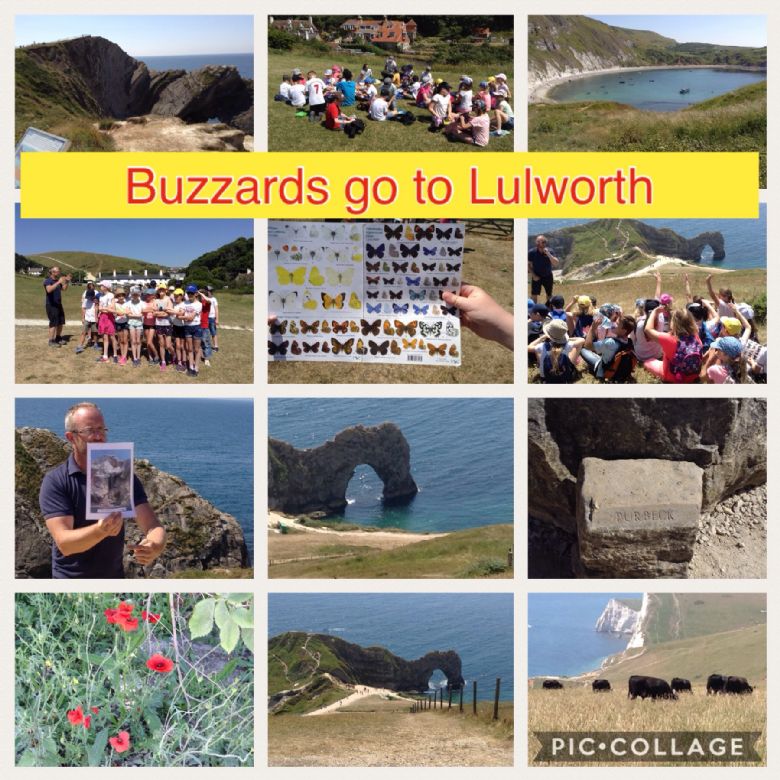 We have been looking at the vibrant and creative art work created by Llywellyn Xavier. He is a well known artist from the island of St Lucia, who deploys a collection of bold and bright pigments to capture the light and life of the Caribbean he calls home. He uses a range of mediums to create his amazing pieces of art, which have a great range of colour and textures.
We looked at his mixed media master pieces, where he used pencil, water colours, digital art and oil parts. He focused on the birds from St Lucia.
These are our creations. Which one do you like best?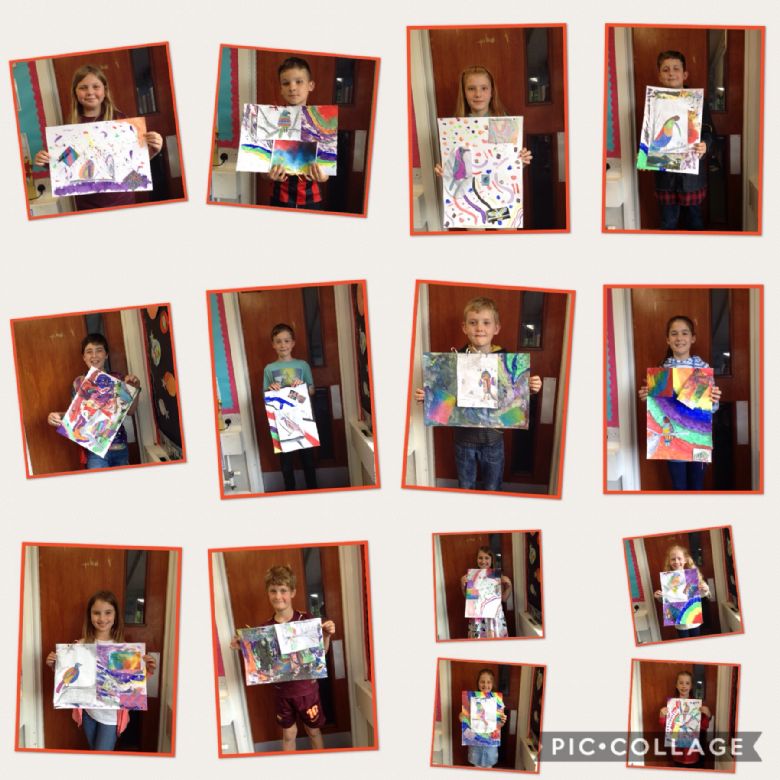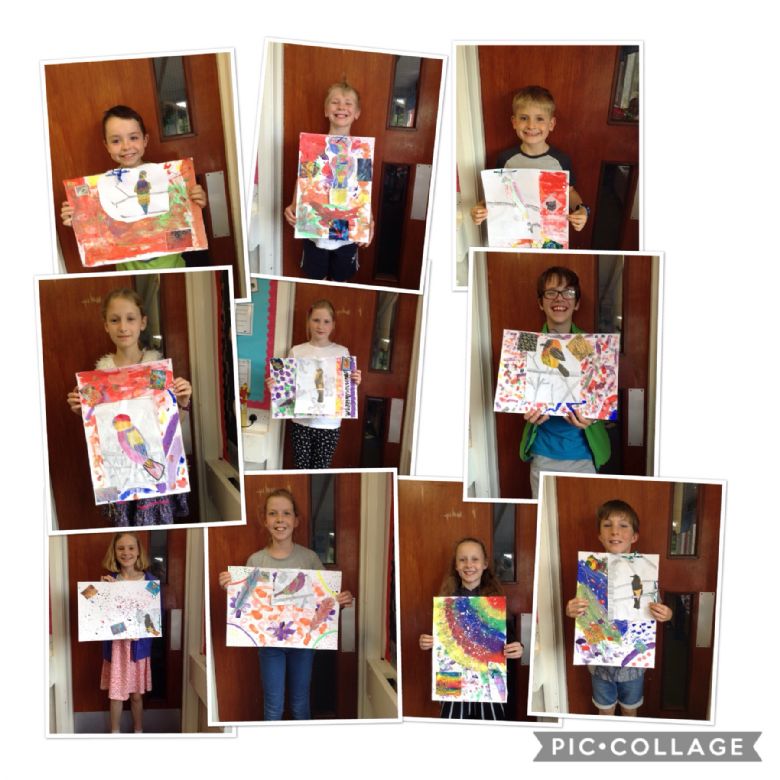 Royal Party Party
Buzzard and Osprey class came together to celebrate the wedding of Prince Harry and Meghan Markle. We enjoyed various cakes and treats, as well as a refreshing juice drink. We wish the happy couple a lifetime of happiness, love and laughter.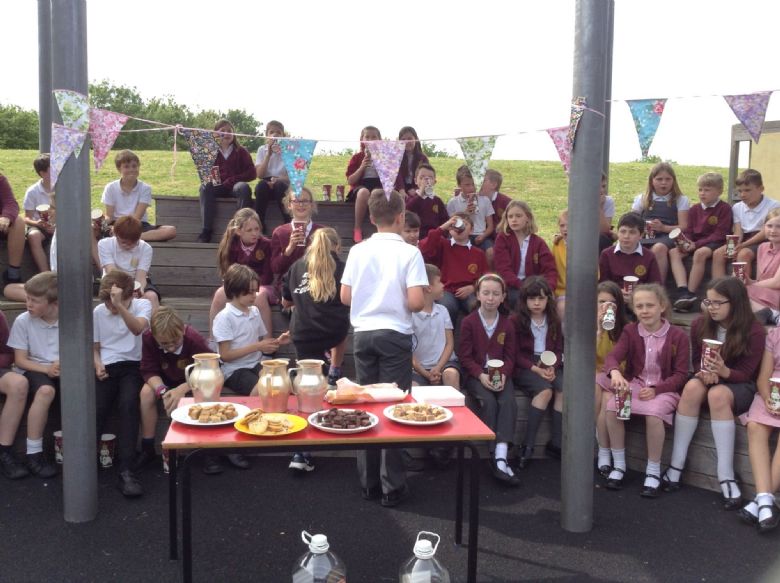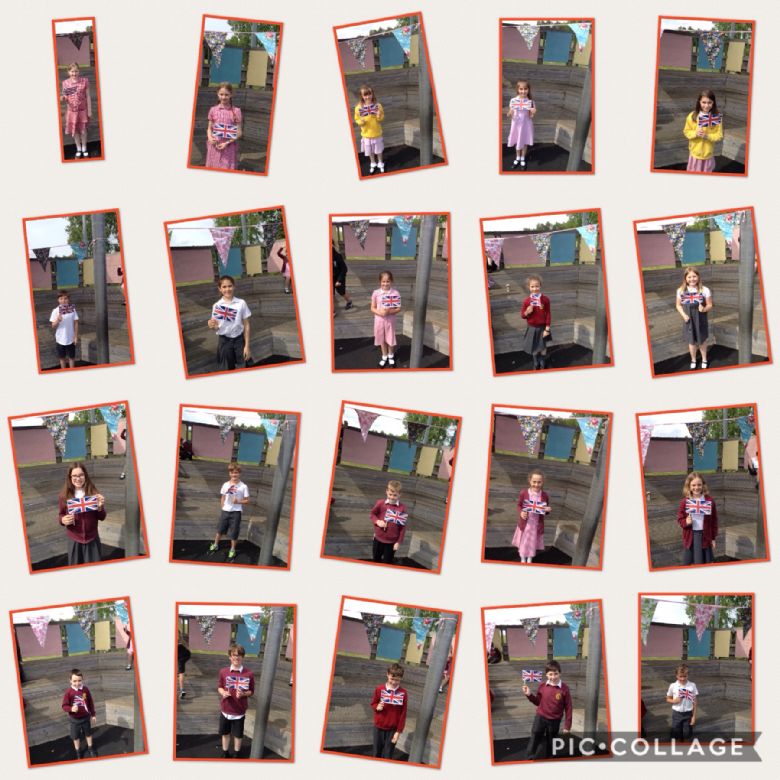 Our Class Spelling Bee Competition
Eight teams from Buzzard class came head to head to find the overall champion spelling bee group. It was close, very close between group 1 and group 2. We loved it and had an exciting, nail biting time. We will group 1 all the best in the year 5/6 finals on Friday the 4th May.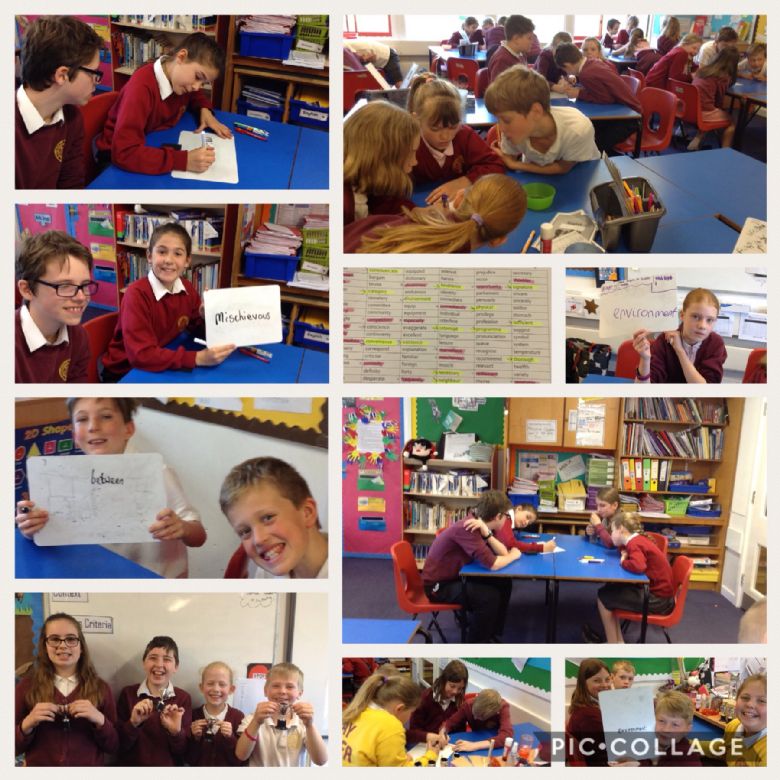 Hurdles
Coach Noyce taught us how to do hurdles. We all did extremely well and Mrs Shotliff was so proud of us all. Some us were a little nervous at first, but after some skills practice- we realised it wasn't that tricky.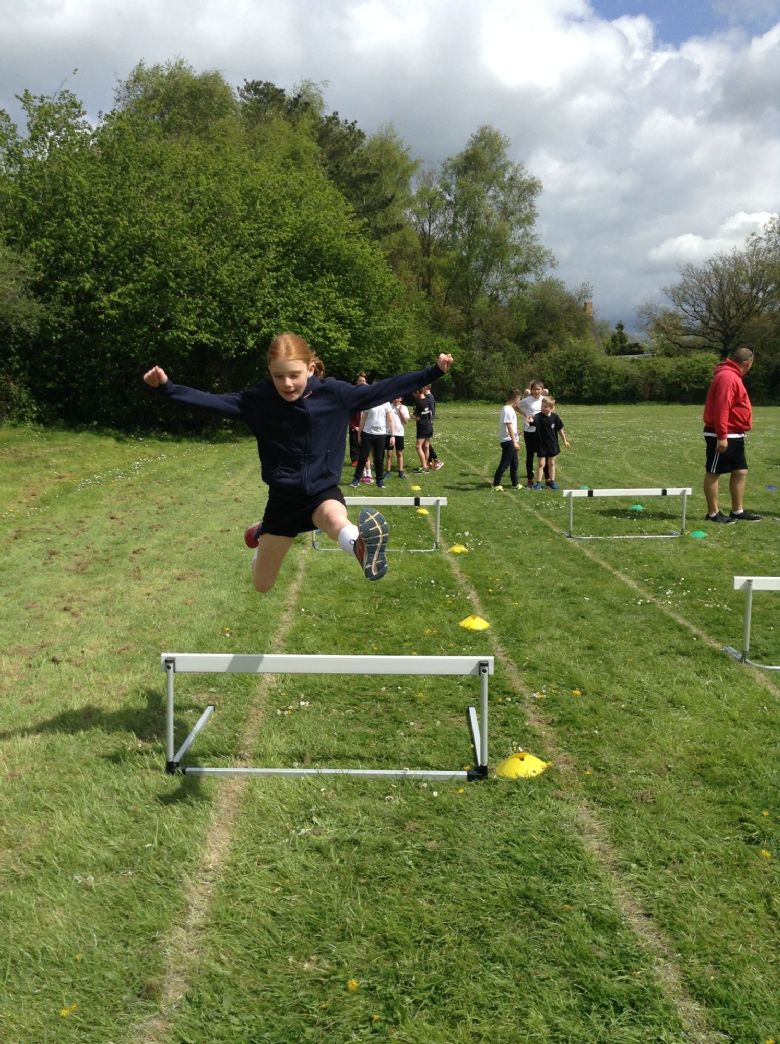 World Book Day
Various book characters came to life on Friday 23rd March, as we celebrated World Book Day.
Rhiannon, who was the Queen of Hearts from Alice in Wonderland, won the best fancy dress costume in our class.
We had a great day!!!
Can you recognise which book characters we are?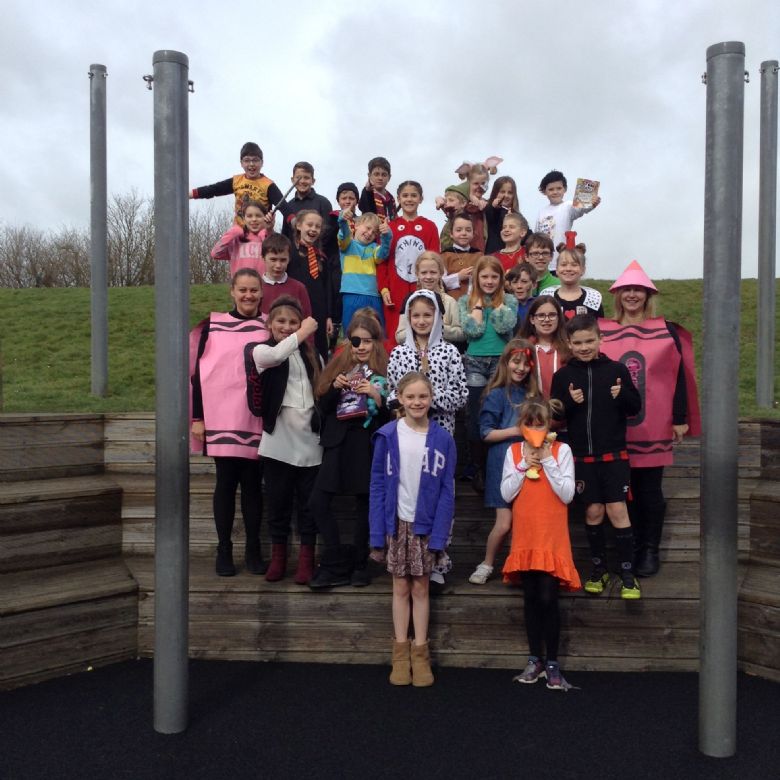 All the winners in the school

Author Visit
E.R Reilly came to visit our school. He did an assembly for the whole schoole, where he talked to us about some of the books he has written. He was very funny and made us laugh lots!! He came back to sign the books we bought. We can't wait to read them!!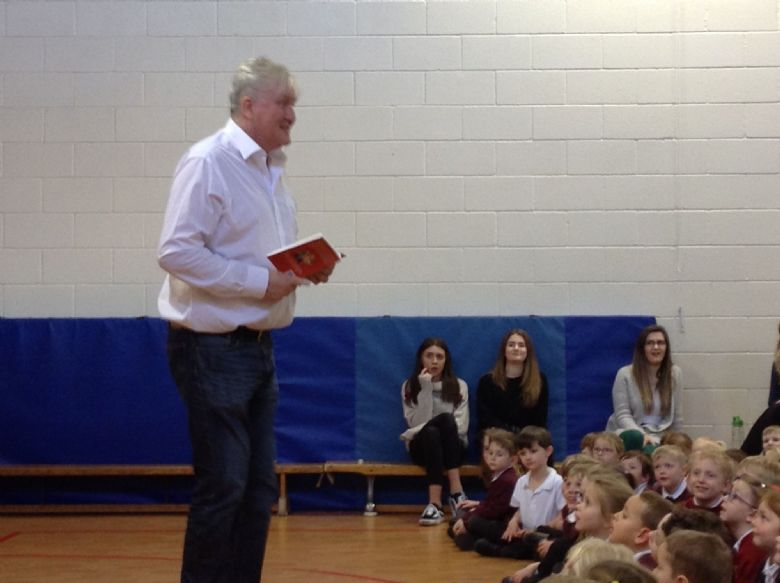 Healthy Me Week
We have had a great week learning how to keep ourselves healthy. We loved coming into school with our PE kit on everyday!
Bournemouth FC came in to speak to us about nutrition. We learnt a lot from them, and this has encouraged us to think carefully about how we fuel our bodies.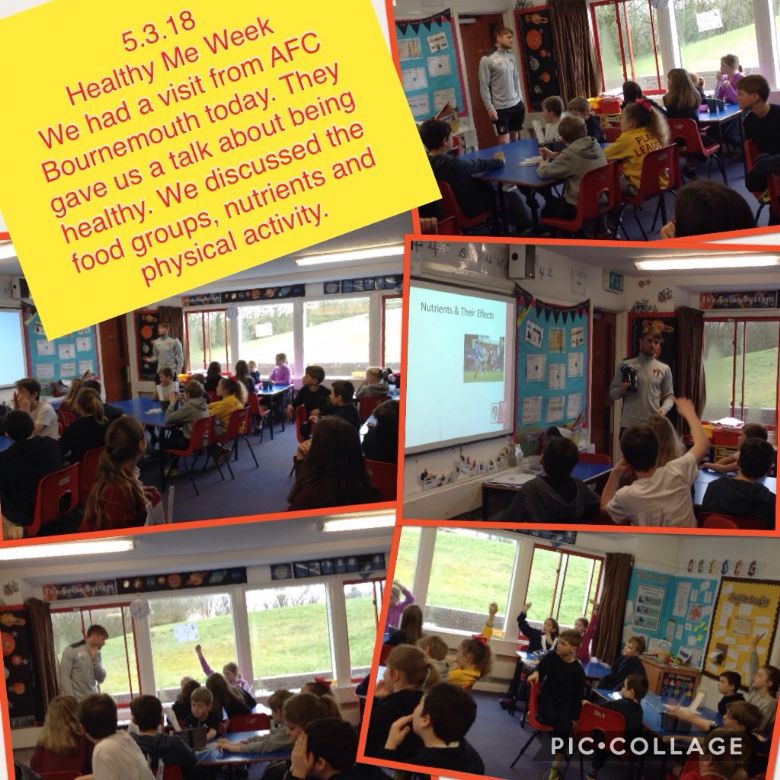 How Much Sugar Is In Your Cereal?
We were amazed by the amount of sugar found in cereals that we eat every day. We all had a go at designing a cereal that was low in sugar and healthier than some of the other well known brands. Here are some sugar truths:
Frosties has 37g of sugar per 100g
Cocoa Pops has 30 g of sugars per 100g
Multi-Grain Shapes has 21g of sugar per 100g
Rice crispies has 10g of sugar per 100g
So next time you are choosing a breakfast cereal, be sure to look at how much sugar there is!
We had Krypton Challenges to work through as a team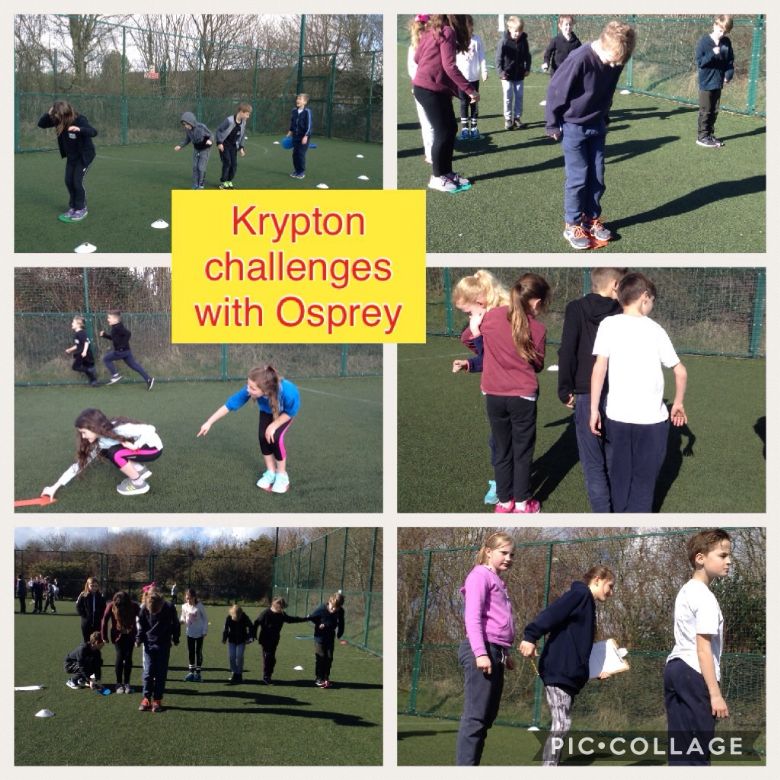 Archery
We learnt how to do archery. Spencer was the overall winner as he aimed closest to the central gold target.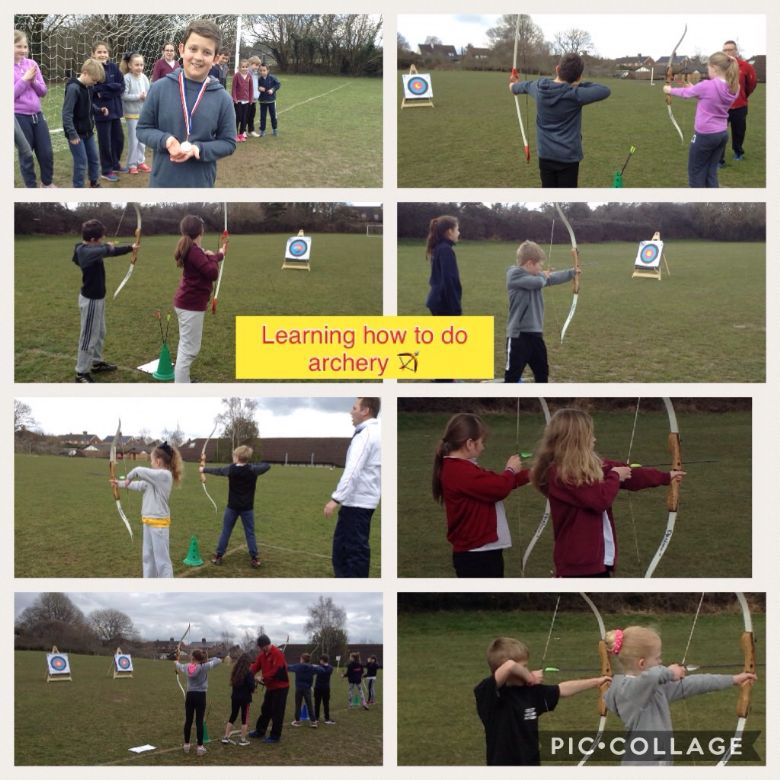 Joe Roebuck
Joe Roebuck, an Olympic swimmer, came to do a sponsored circuit session with us. He worked us very hard but we felt good as it got our pulses racing. The loud booming music, helped us to keep motoivated. He then did a whole school assmbly and spoke to us how he got into swimming. His main message for us all, was to never give up trying!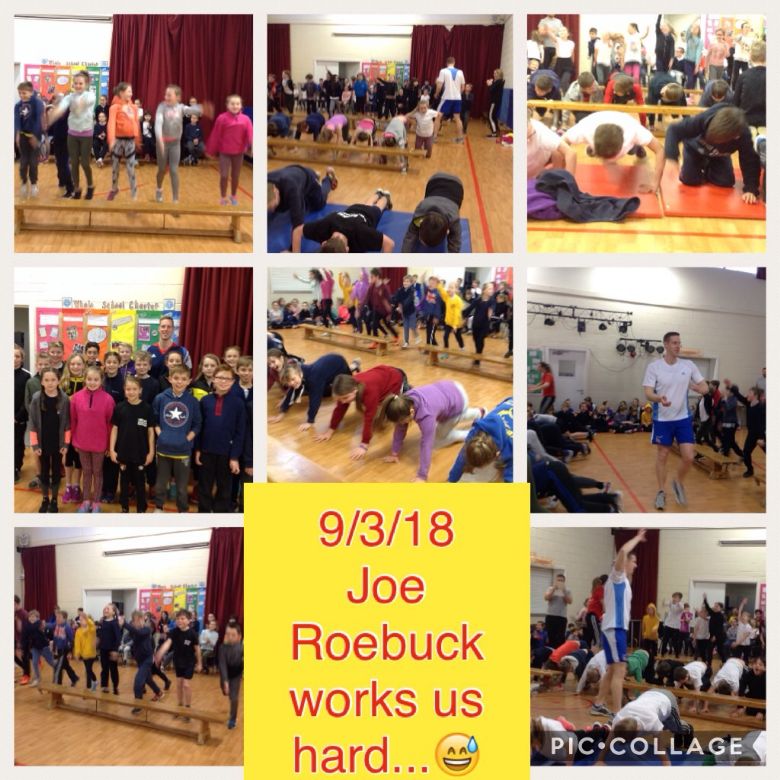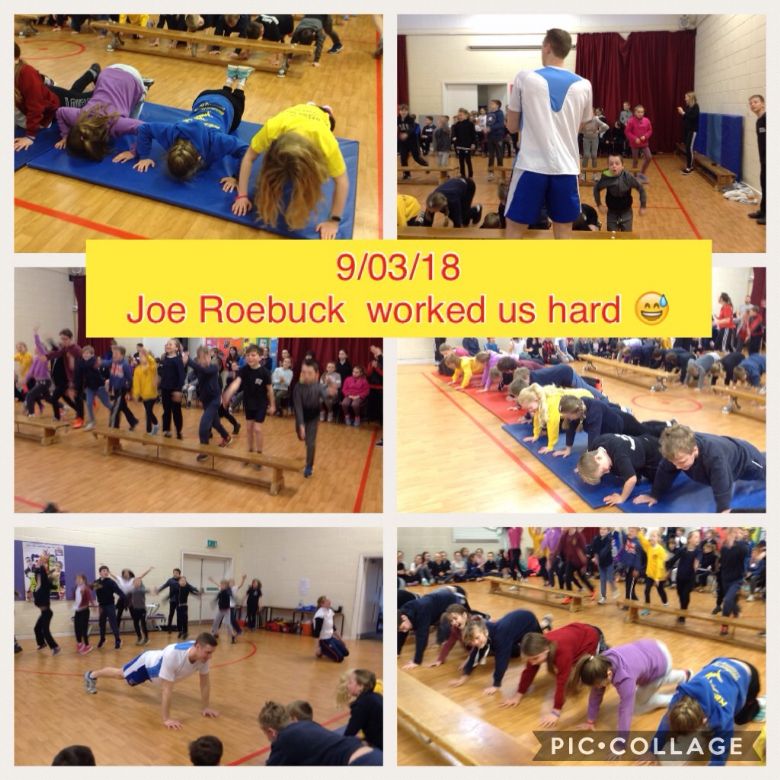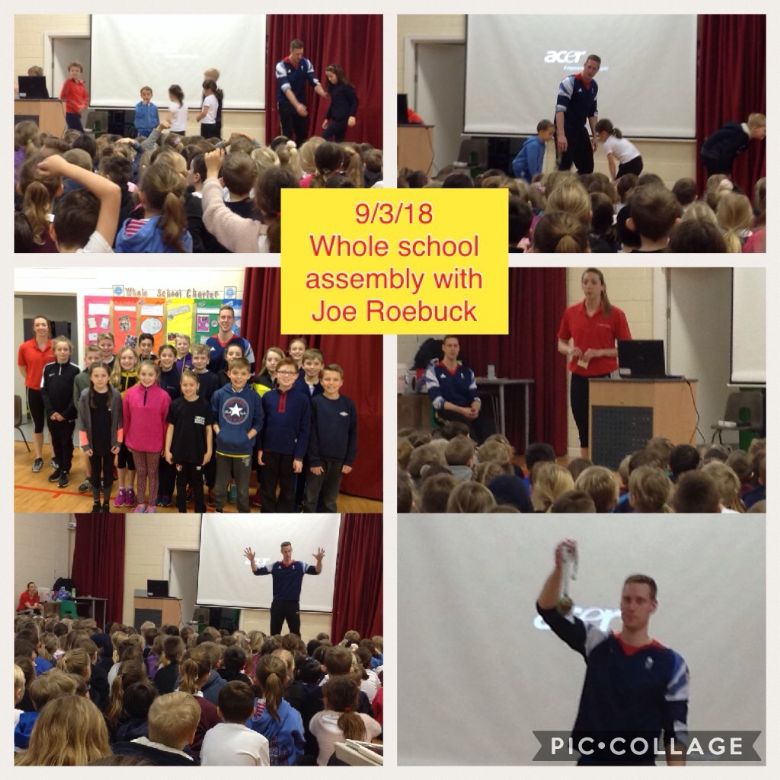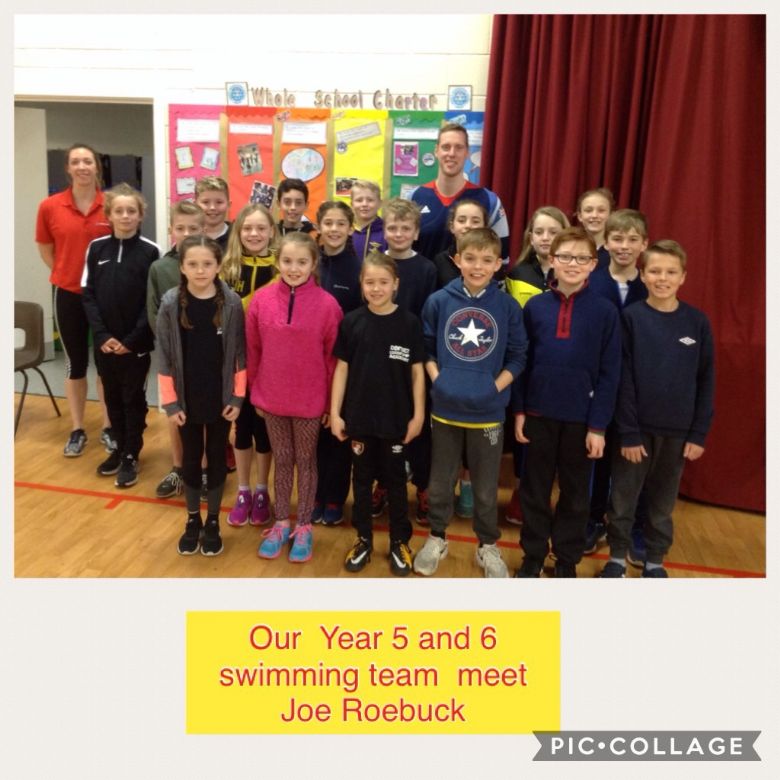 Life Education
The Life Education van came to visit us. They spoke to us about freindships, how to be assertive if we don't want to do something and we also learnt about different types of drugs (medical and non medical). We also got to meet Harold, as we decided that we were not too old!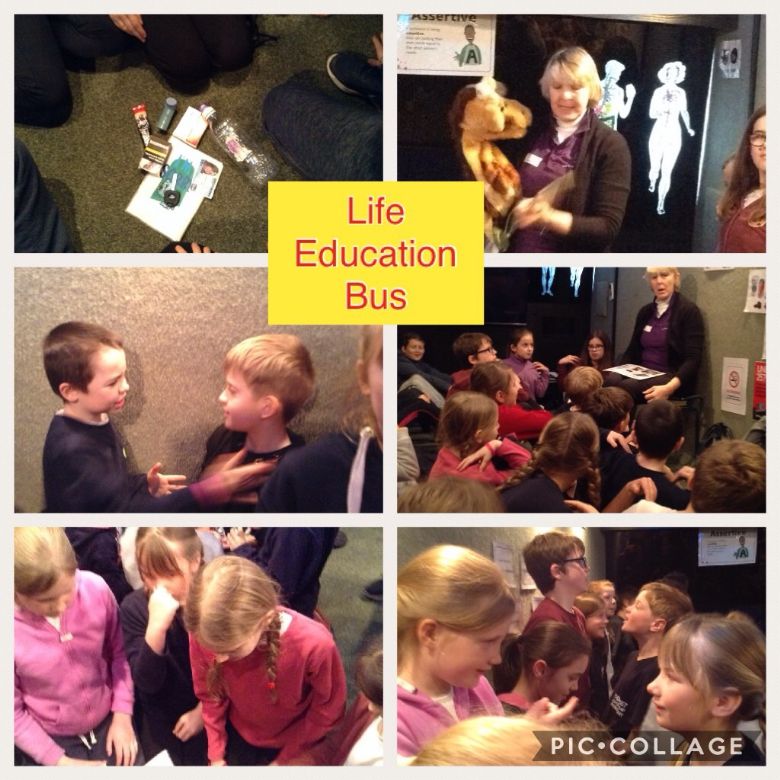 Library Visit
As part of World Book Day on the 1st of March, we went to visit Mrs Thomas at the local library. She taught us about the Dewey system and we played a game of BINGO!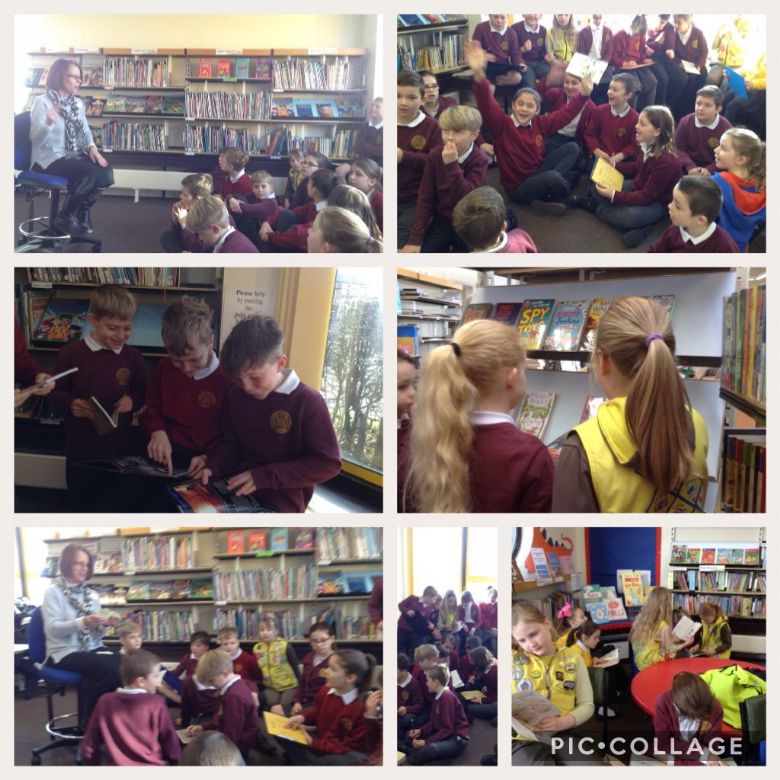 Netball
We have been learning how to play the different positions in netball. We had lots of fun and we thoroughly enjoyed our Buzzard mini tournament. The red team were the overall winners!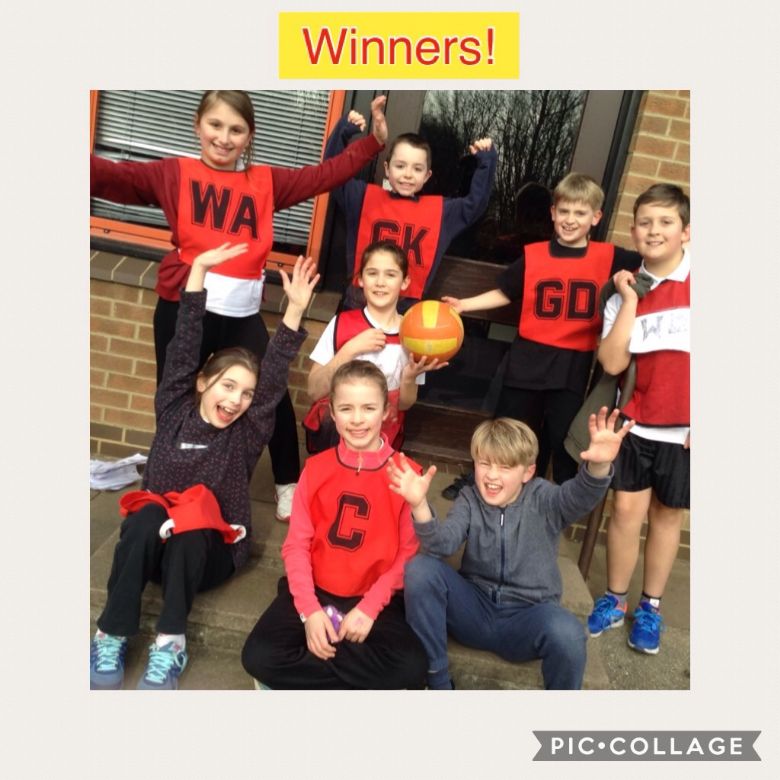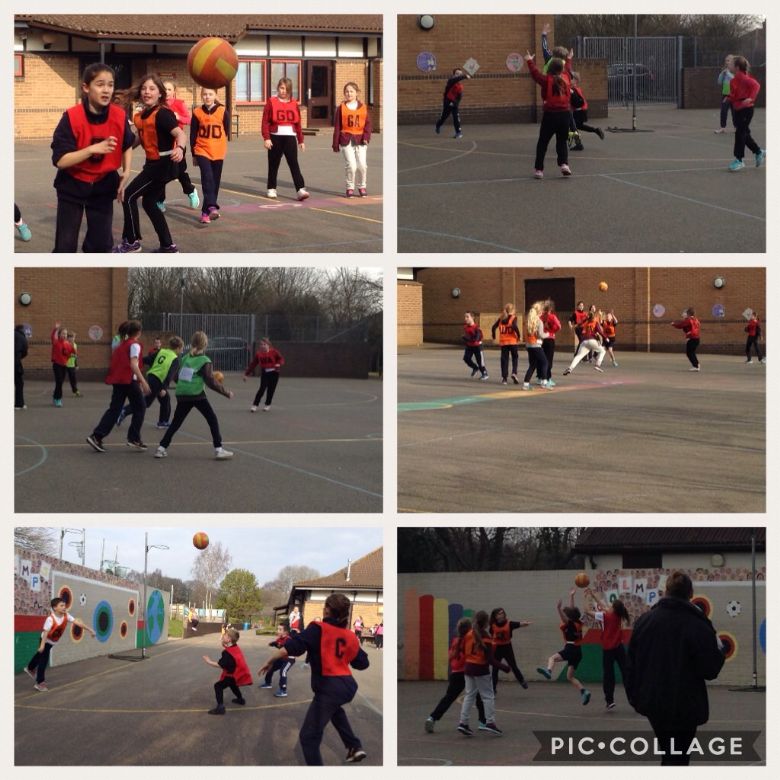 Anglo Saxon Brooches
We have been looking at Anglo-Saxon brooches and we designed our own. We then made them from various materials. Which one do you like best?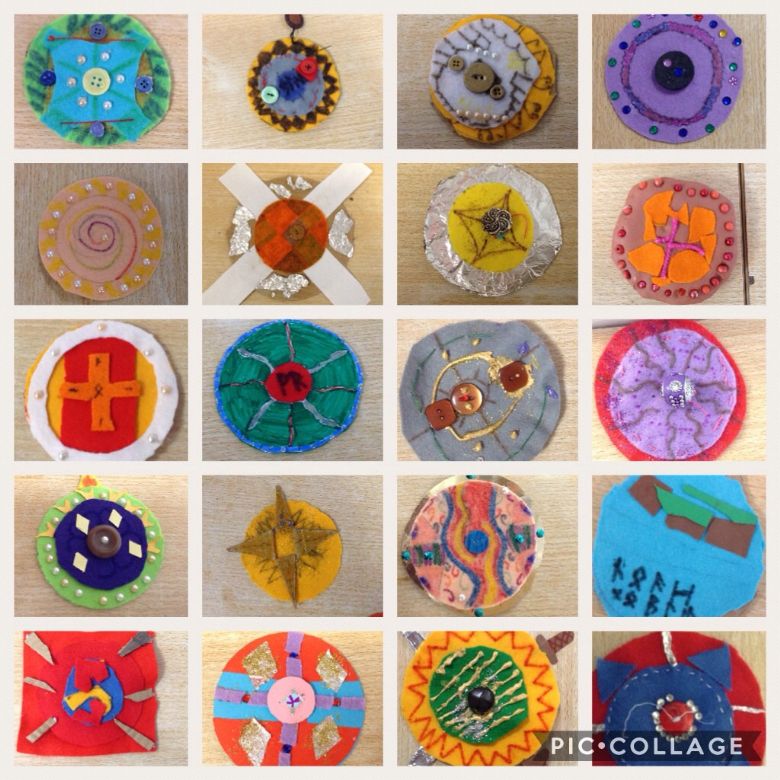 Year 5 Go Golfing!
Mike Dodd, who is golf coach, from Sturnminster Marshall Golf Club came to do a taster golf session with us. We had a great time!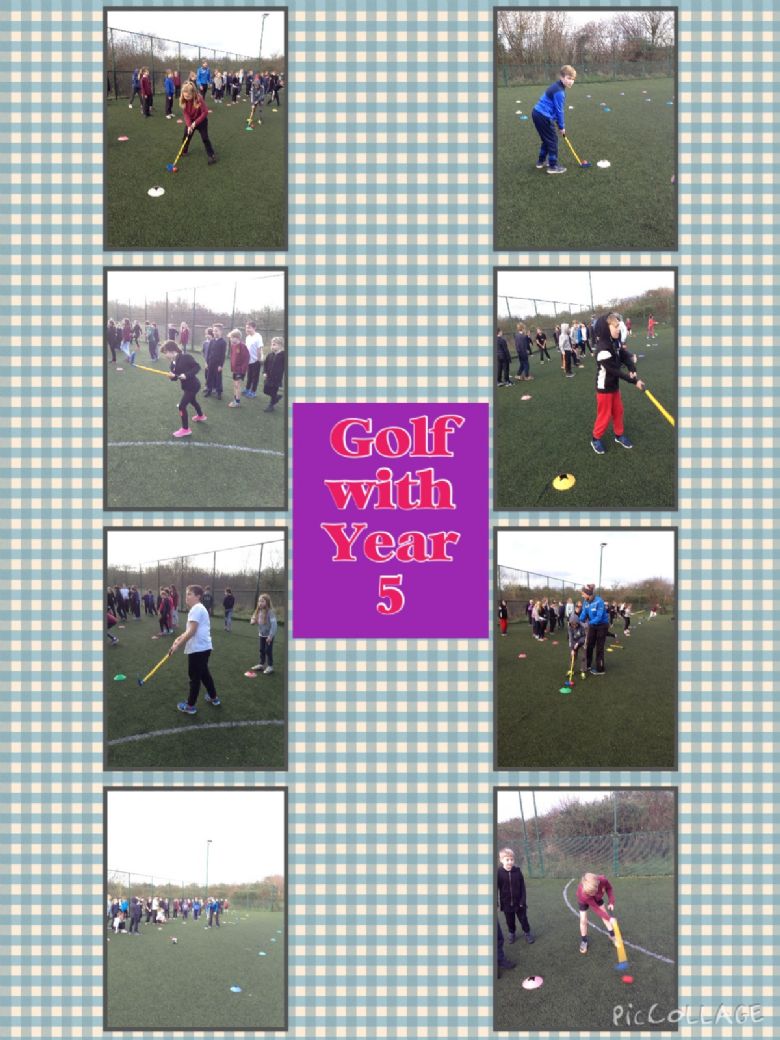 and the winners are........

Welcome Back!
Happy New Year to you all! We hope that you all had a lovely Christmas and had a good rest.
Our topic this term is......??
Here are some clues.....
---
Year 5 Christmas Parties
We had a great time at the Christmas disco and party.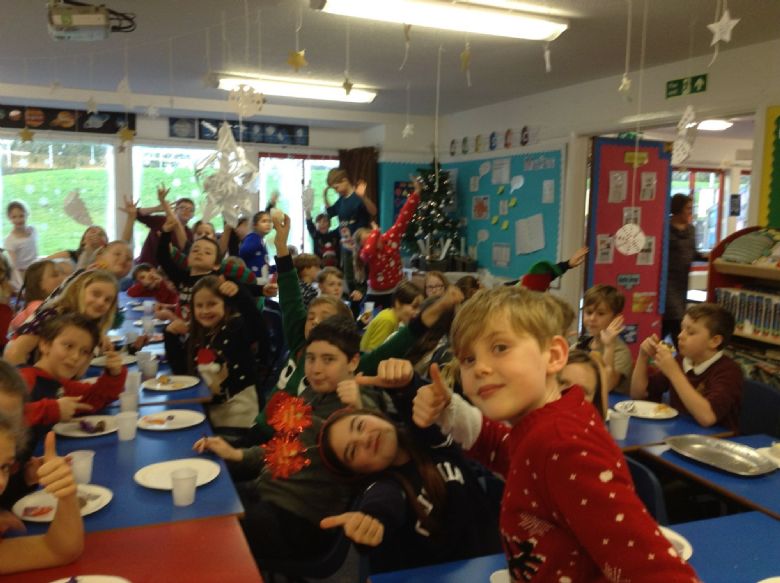 Silly Sentences in French
We wrote our own silly sentence books in French. We then shared these books with Kingfisher class, which they enjoyed and found funny.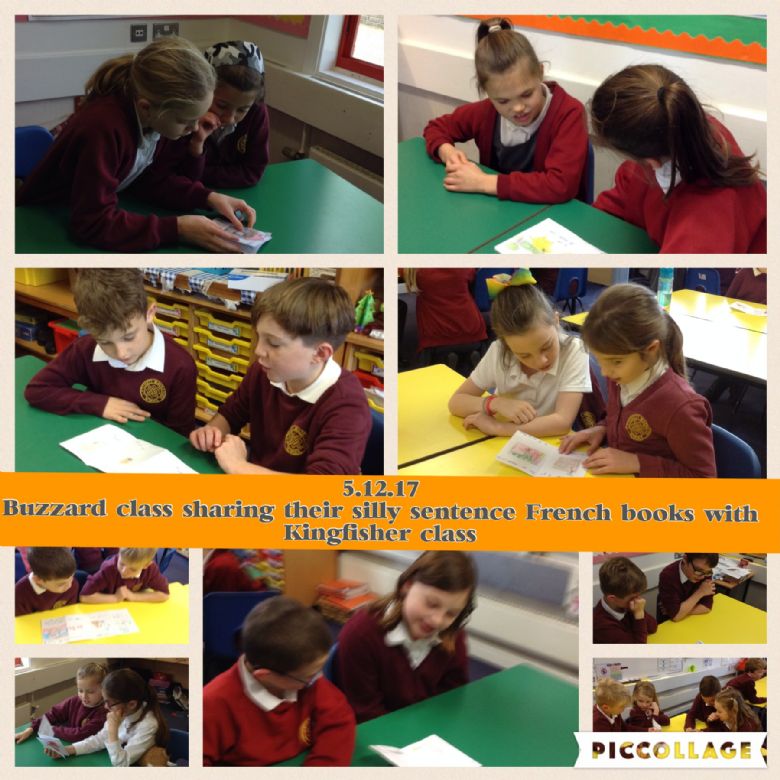 Silkscreen Painting
Mrs. King came in to do some silkscreen painting with us. We had to draw an outline of what we wanted to include in our solar system inspired painting. We then placed the silk over the outline and used various colours to produce an abstract image.
Handball
We have been learning how to play handball during our games sessions with Mr. Noyce. We had a tournament today and the green team won! It was great fun!!
Solar System to Scale
We worked out the diameter of the planets and drew them to scale.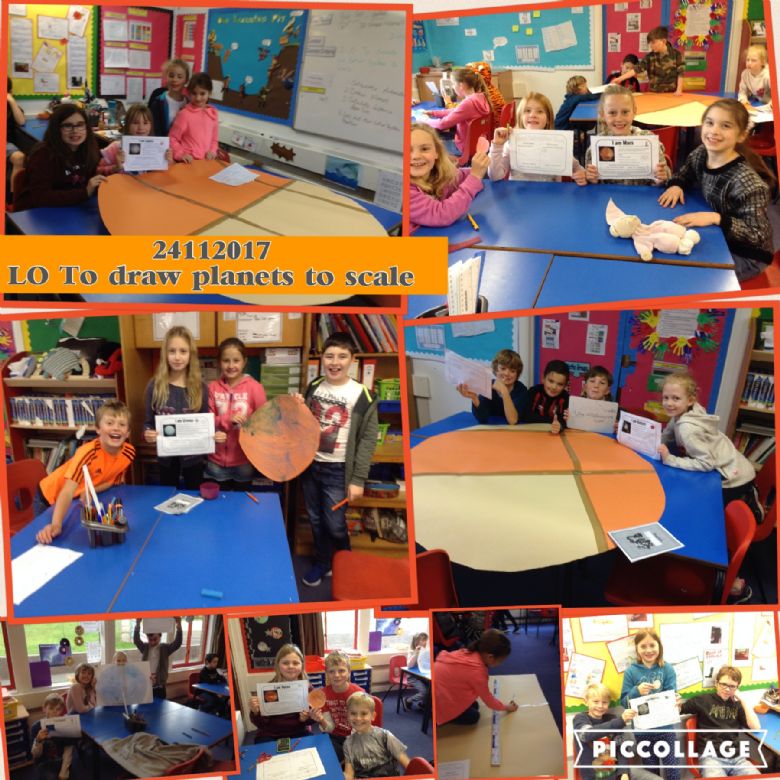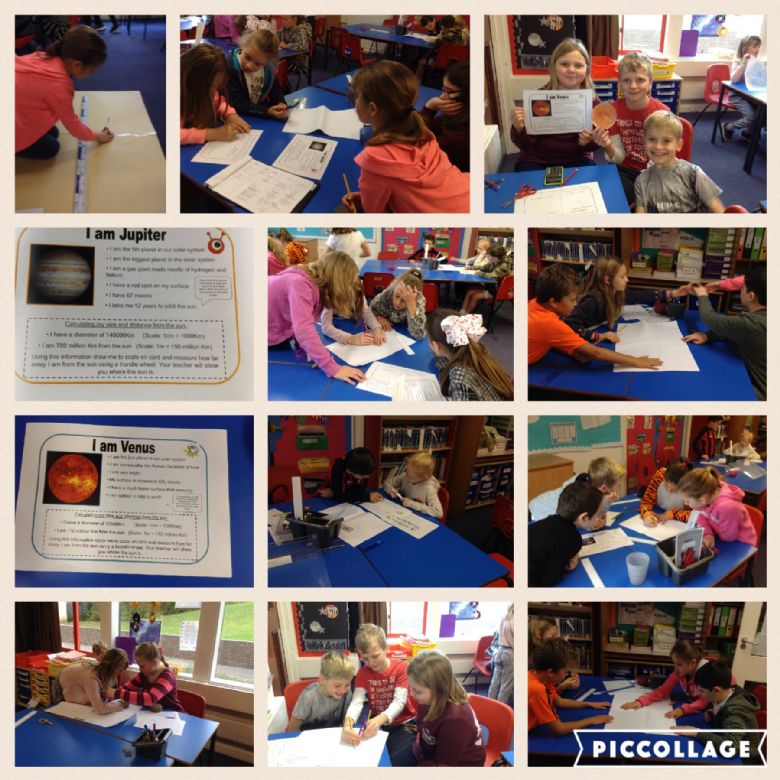 Star Gazing Evening
Year 5 had a star gazing evening where we shared our work we have done about space. We also admired all the projects completed about the phases of the moon. There were no stars out that night- however, we used a star gazing APP (Skyview) to look for planets and constelllations. Warming hot chocolate and Oreo cookies were enjoyed by all.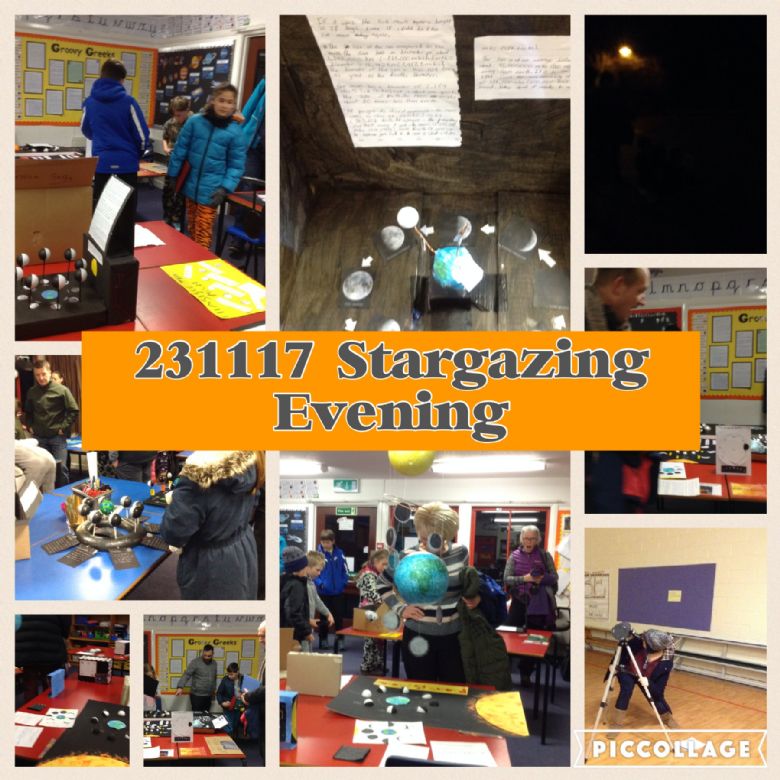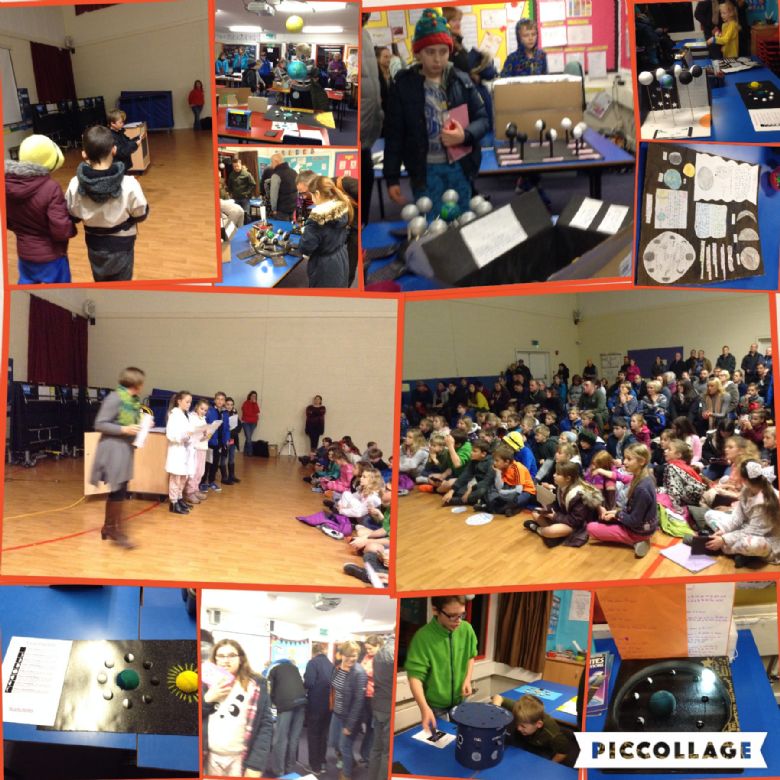 Phases of the Moon Projects
The year 5 teachers set a science homework to illustrate the phases of the moon. The children had to create a 3D model, as well as including some information about the different phases of the moon. The teachers were amazed with the projects and were so proud of the children working so hard at home!



Peter Thorpe
We looked at an artist who was inspired by the solar system. He created abstract paintings of rockets in spcae. Which one do you like best?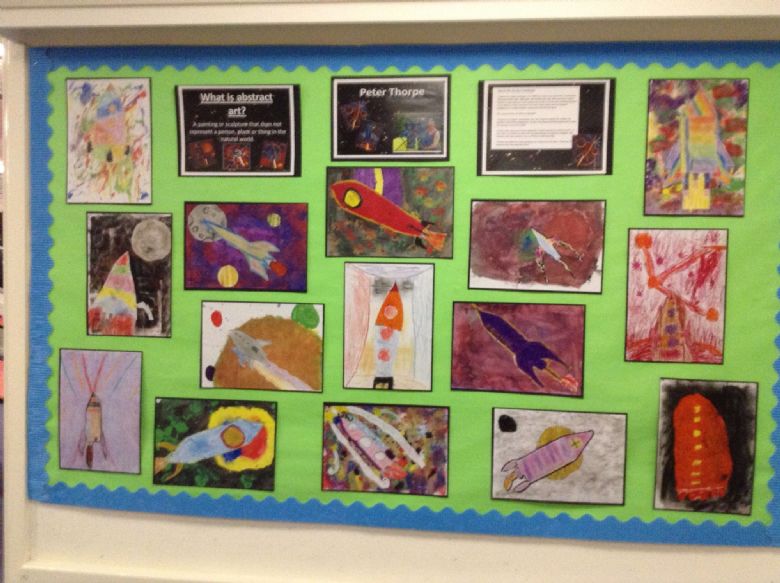 Jimmy Choo- Watch out!
Year 5 became shoe designers for the week. We designed a shoe in DT then tried to re-create it using an old shoe and various materials. We had a blast! We then wrote a report about them during English, explaining their features. Our shoes were very creative, so watch out famous shoe designers!!
Which shoe tickles your fancy?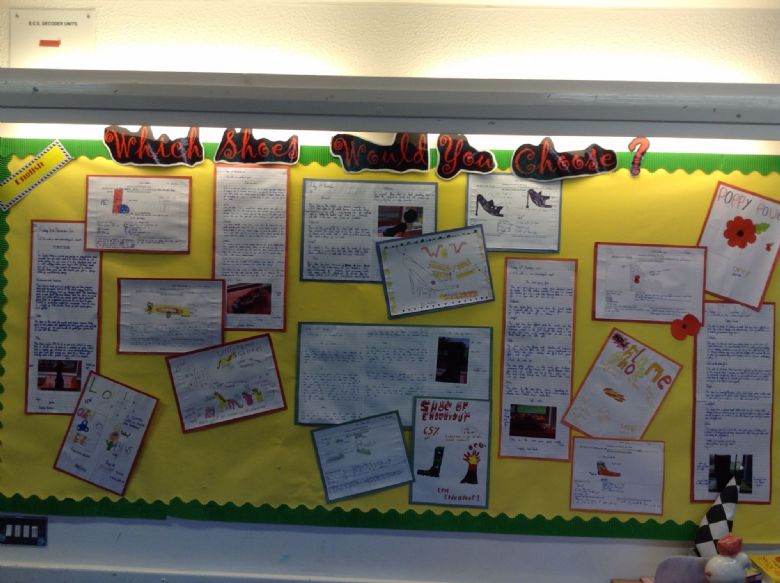 Greek Drama Day
Ben from the Tree-house theatre came to visit year 5. We had a Greek Drama Day- War and Peace in Ancient Greece. We all dressed up as Greeks in Chitons and were given specific roles to play. We had a great day and learnt lots about key events that took place in Ancient Greece.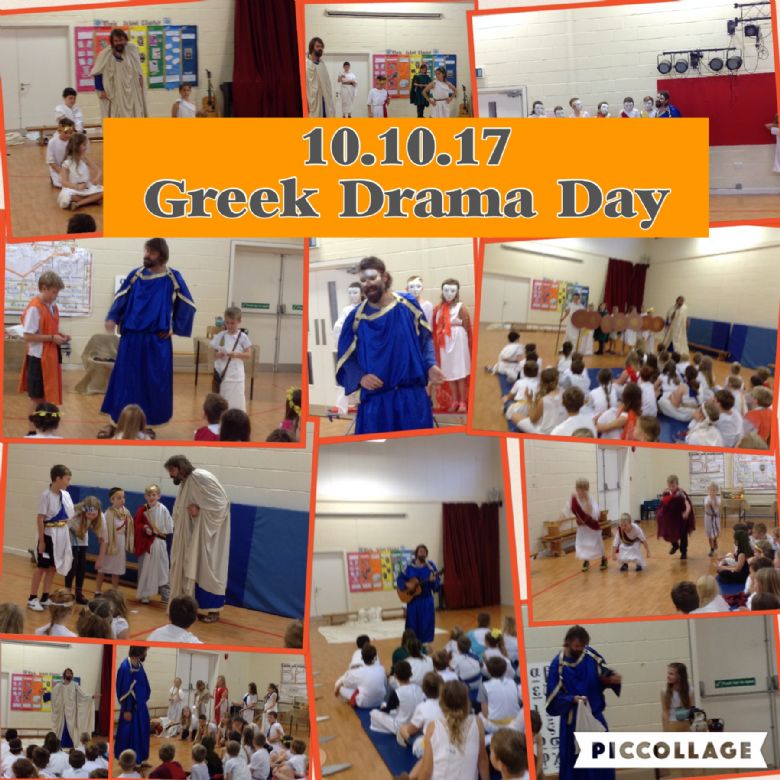 Parents Come Back to School!
Buzzard parents came into school to meet our new teachers and to find out about Year 5. Mrs Shotliff set them a task to draw a detailed drawing of Chimera (a mythical creature from Ancient Greek Mythology). The parents had lots of fun and were rather competitive. We had a vote to choose the most creative drawing of Chimera. Which drawing do you like best? Here are some of the winners!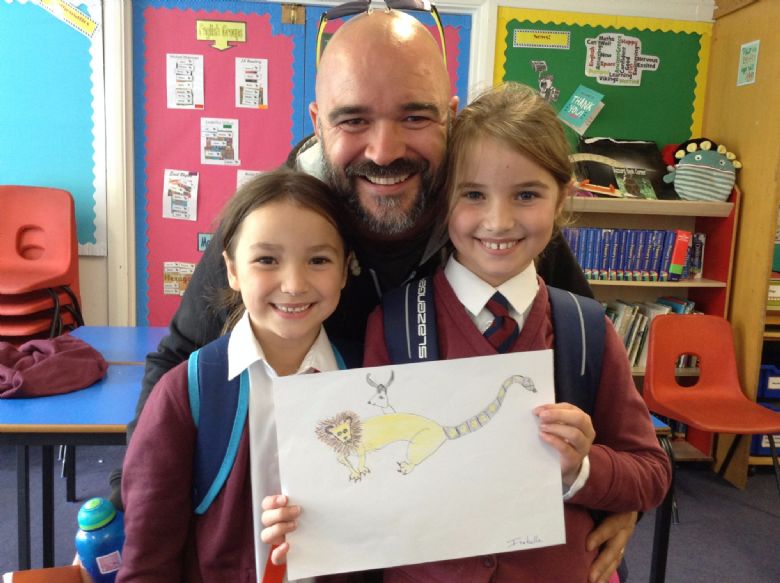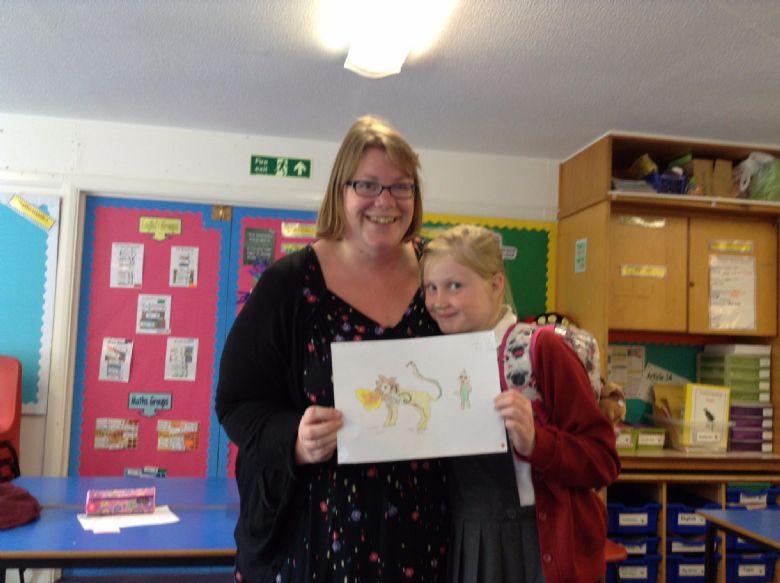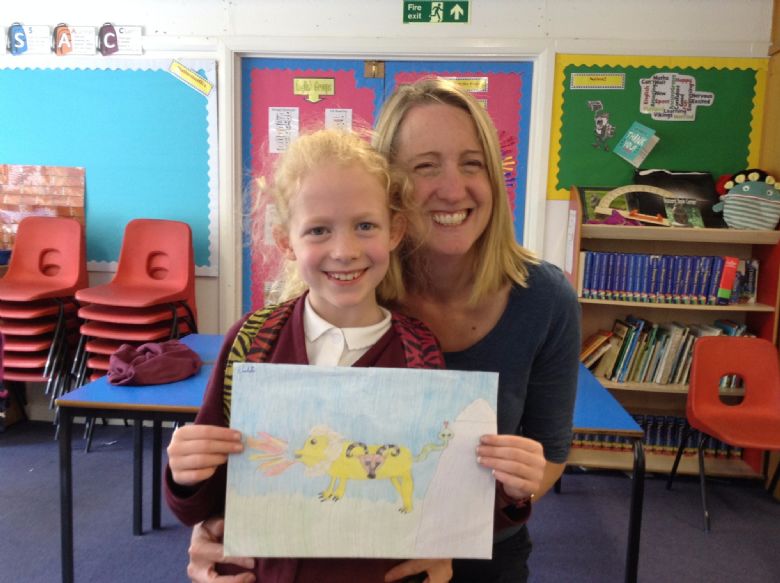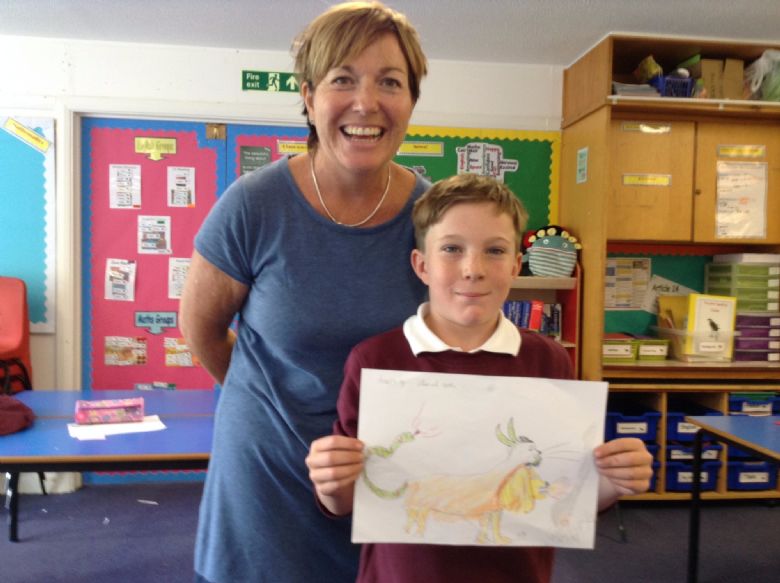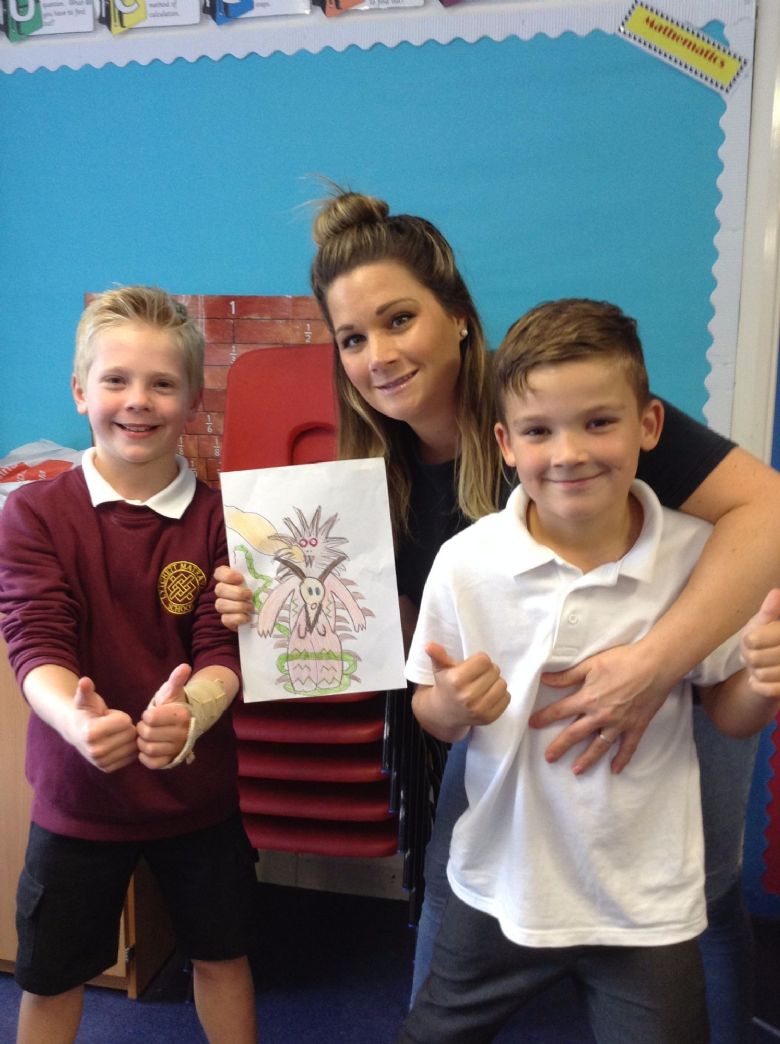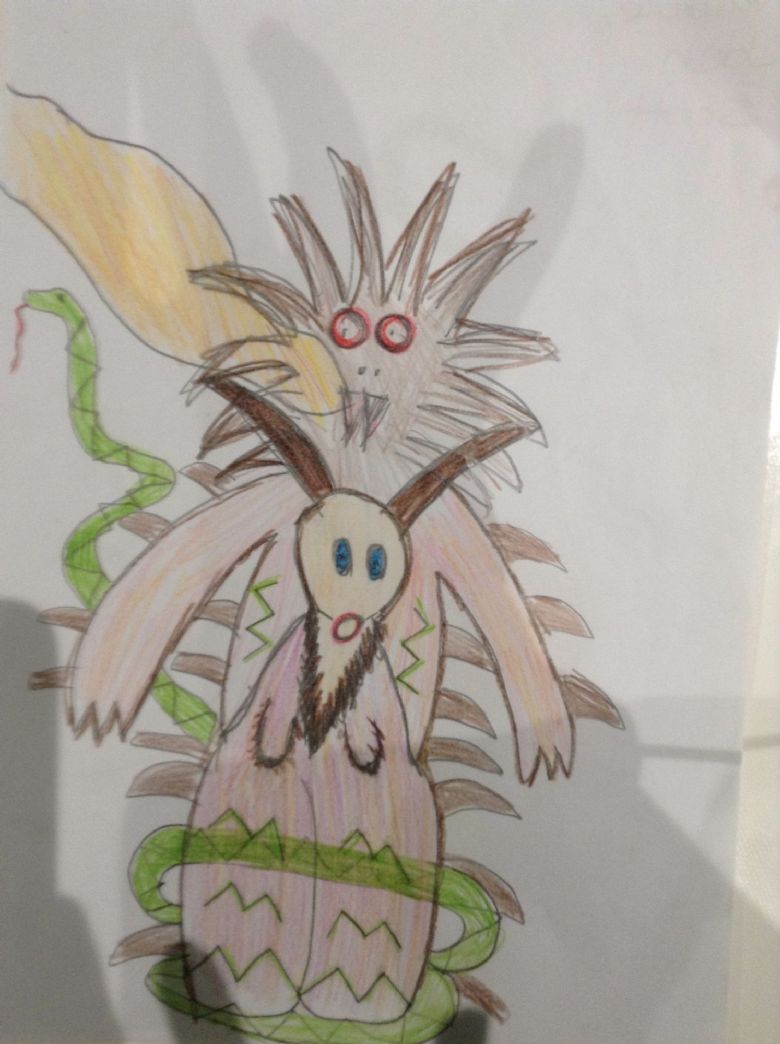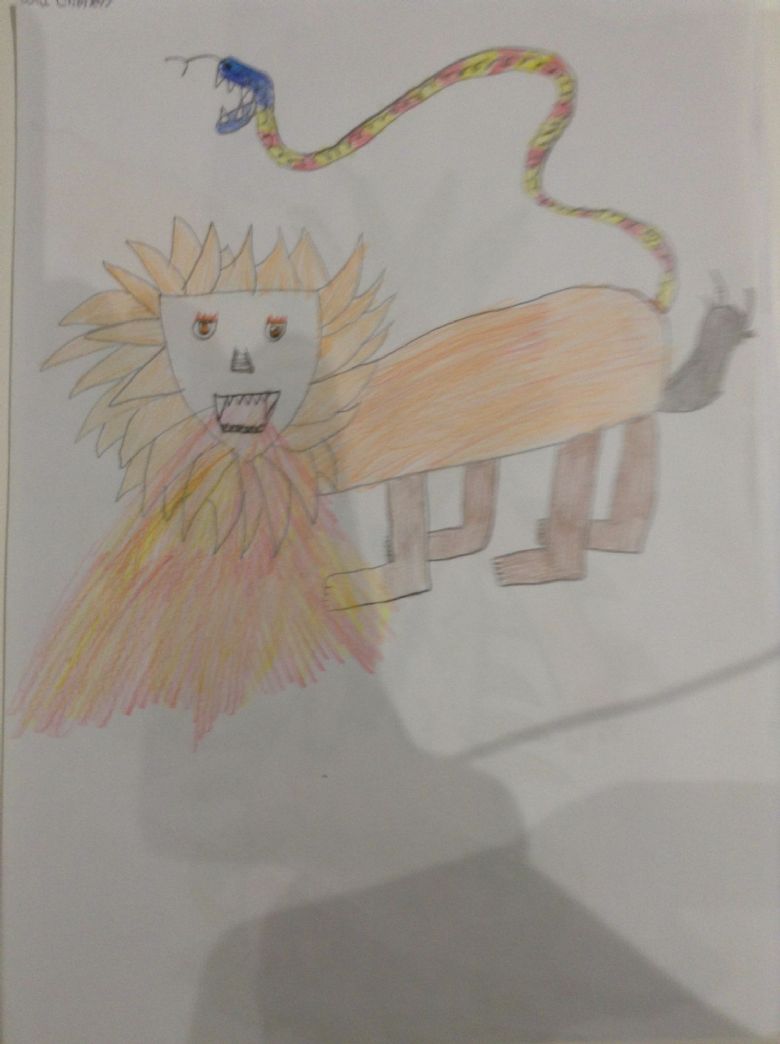 Harvest Assembly
Buzzard class helped Mrs Foster in the Harvest assembly. We harvested apples from the school orchard for all the children in school. We have so many different varieties of apples in our orchard- what type of apples do you like? We are ever so thankful to have such great produce in our school. The children enjoyed their crispy, sweet juicy apples at first play.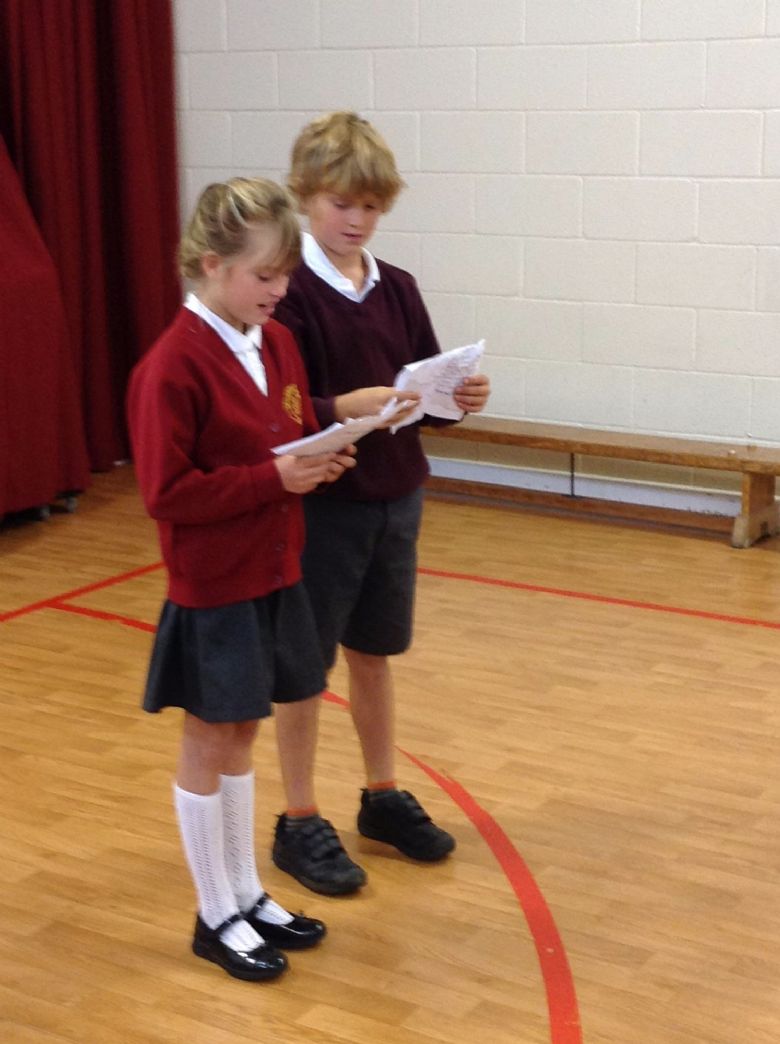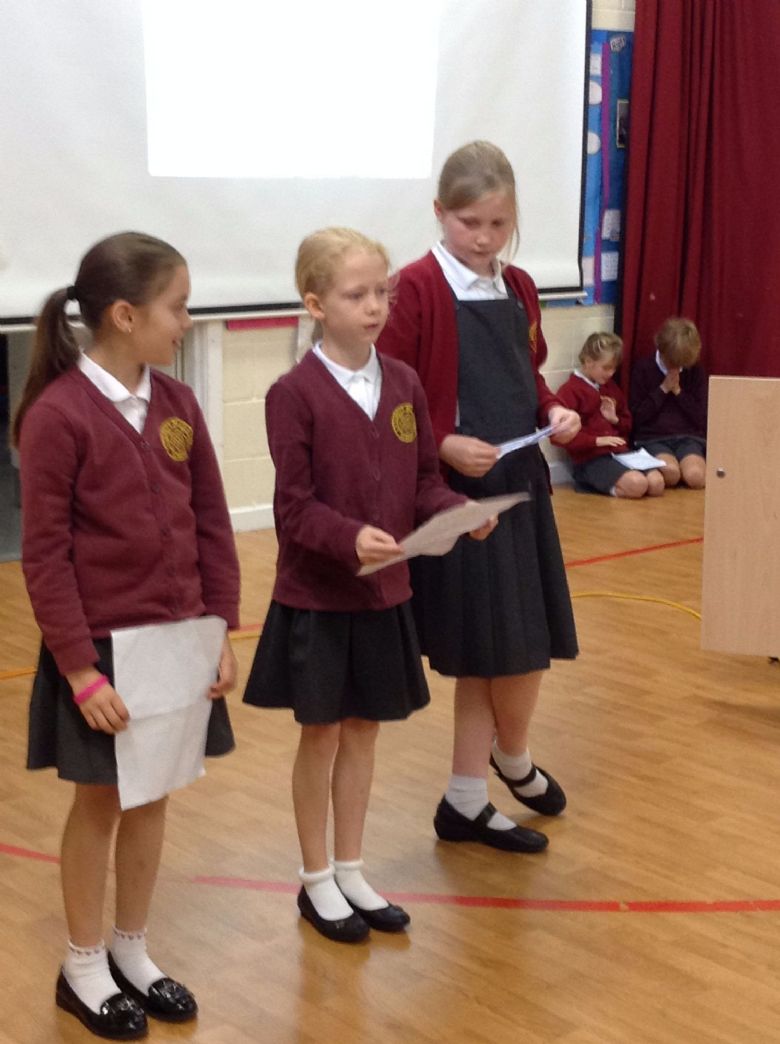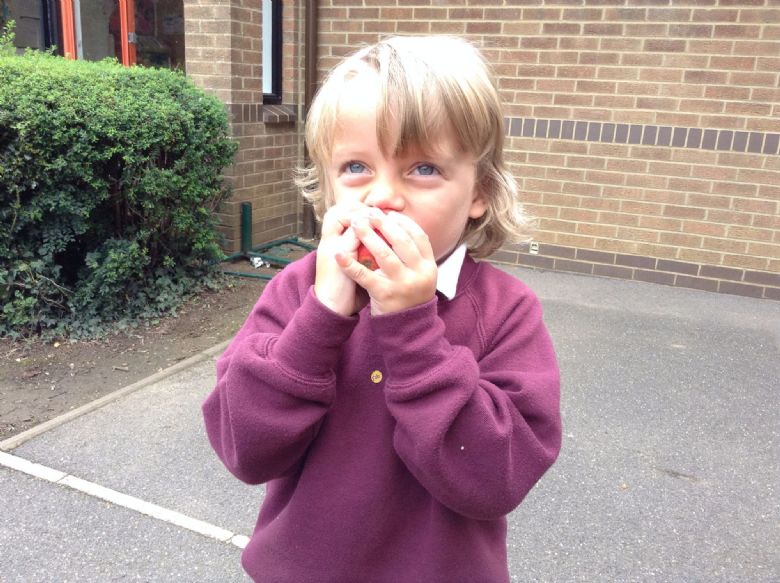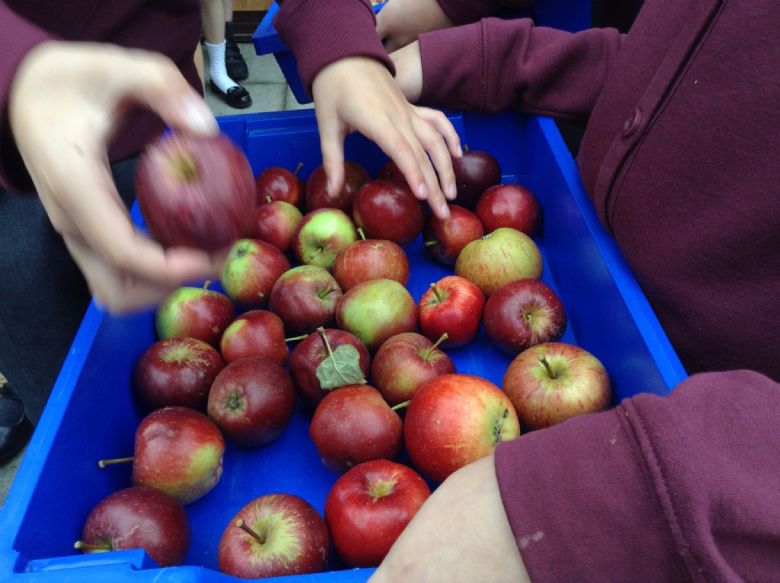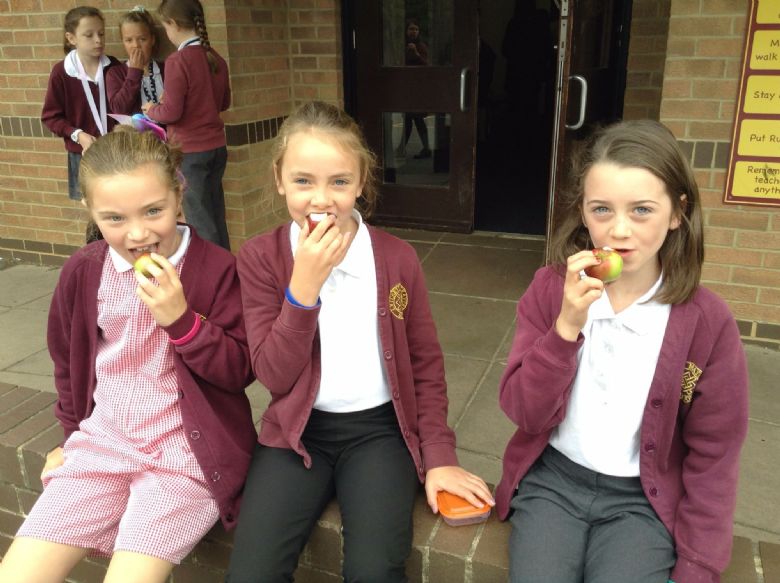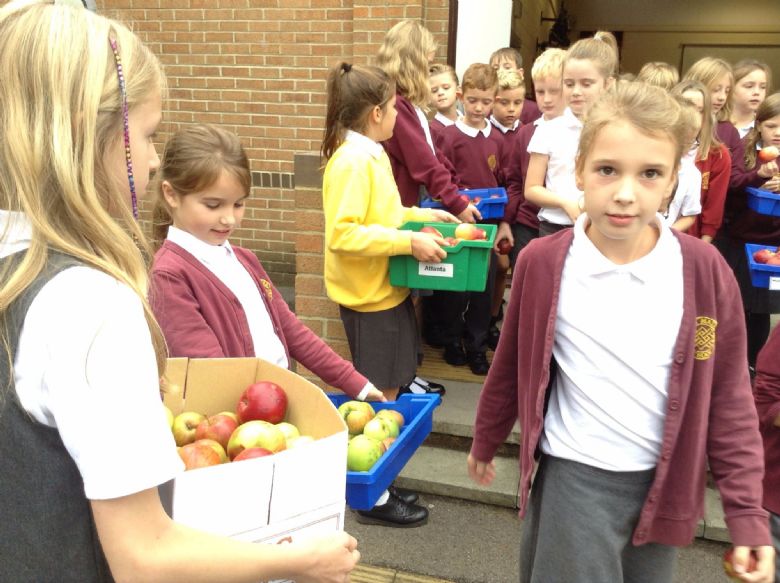 RE Lesson about Harvest
Stephen Partridge- the vicar from St Mary's church in the village, came to talk to us about the Harvest celebrations done in his church. He brought the Harvest loaf to show us. Can you guess what the loaf is meant to be?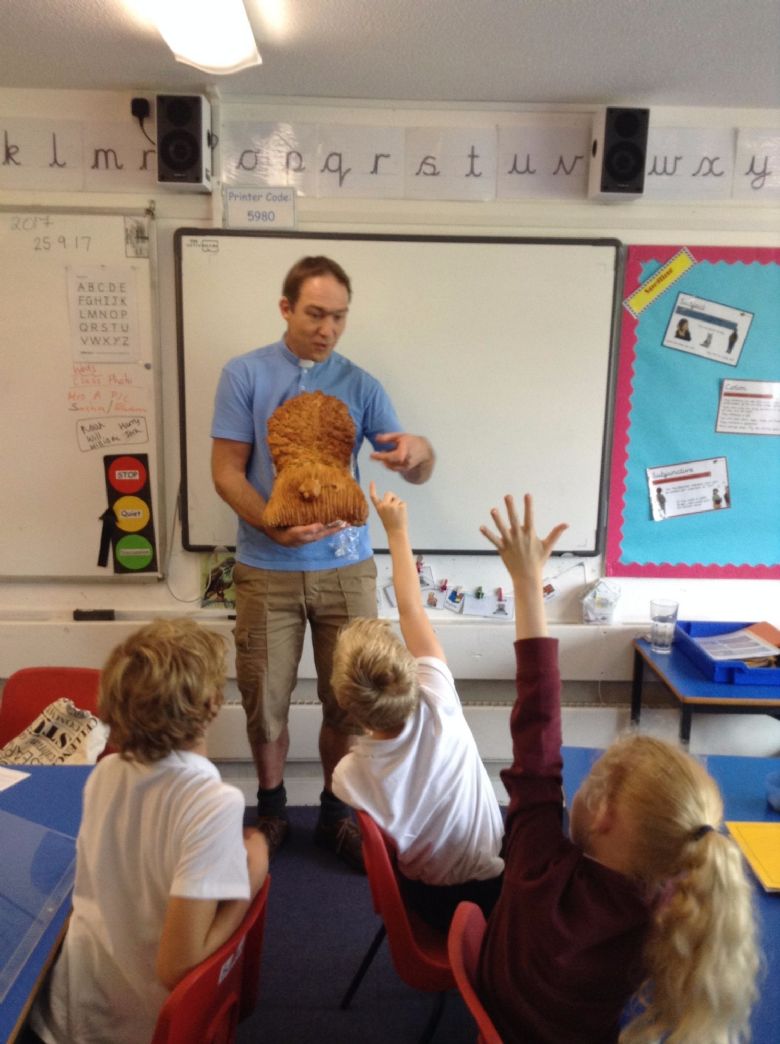 Welcome to Buzzard Class
We hope you all had a fantastic summer holiday. The Buzzard team are so excited to meet their new children. We look forward to having a fantastic year with you all!