Butterfly - YEAR 1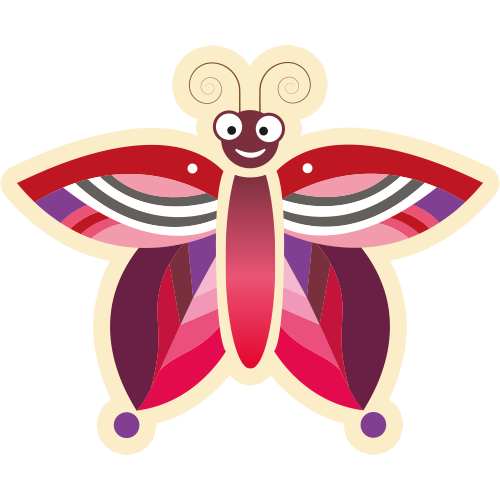 Welcome to Butterfly Class page!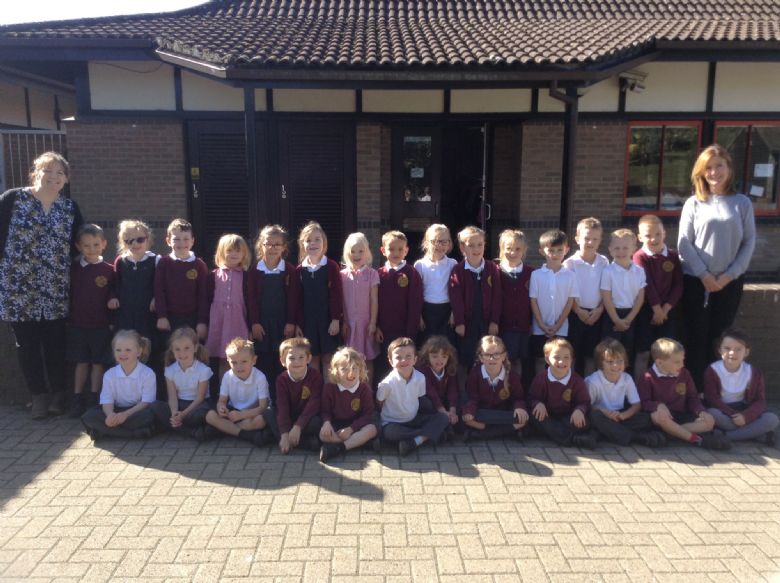 Welcome to Year 1, we were all very excited to start in Year 1 and have really enjoyed our first few weeks in Butterfly Class! Watch this space to find out what we have been learning about!
24.09.18
Butterfly Class Bear Hunt!
We have been reading 'We're going on a bear hunt' in English this week. We are familiar with this book and were all able to join in with the special parts of the story. After reading the book, we found out that Mr Burton had seen a bear on site and we decided to go on our own bear hunt around the school! This was very exciting! We looked in the barn, playground, orchard and the field. We found lots of clues that a bear had been on the school grounds so we kept looking and eventually we found him!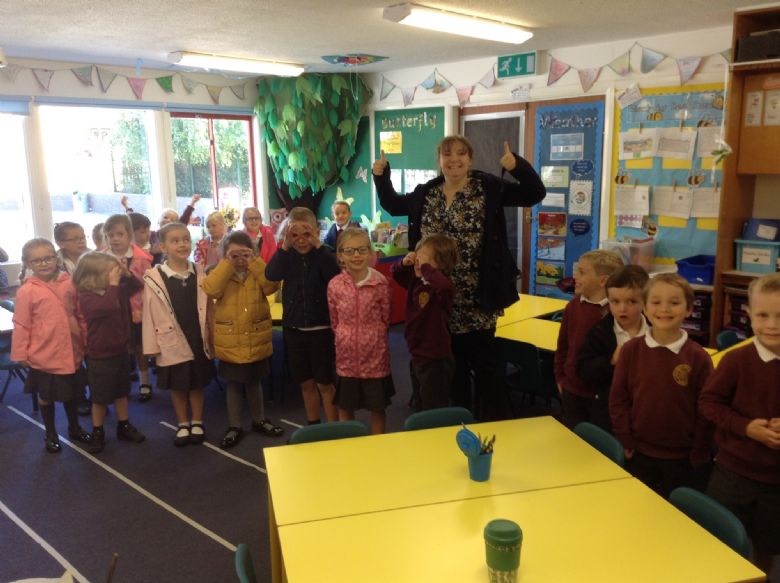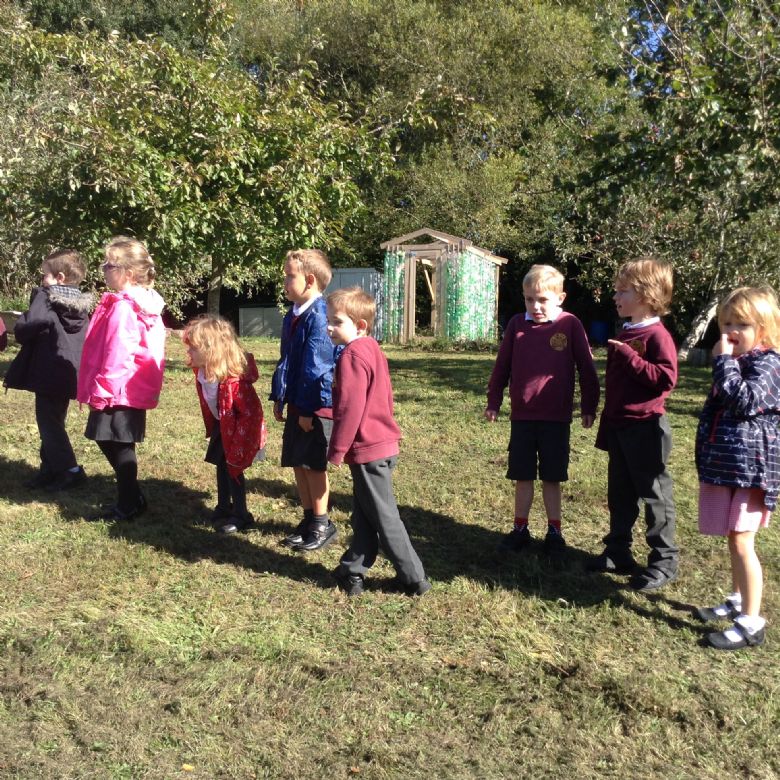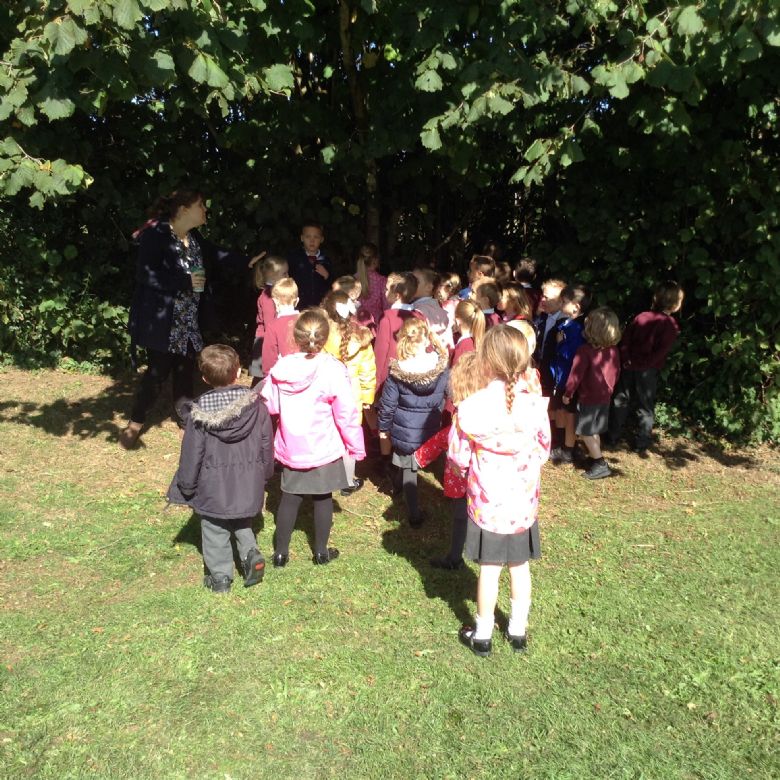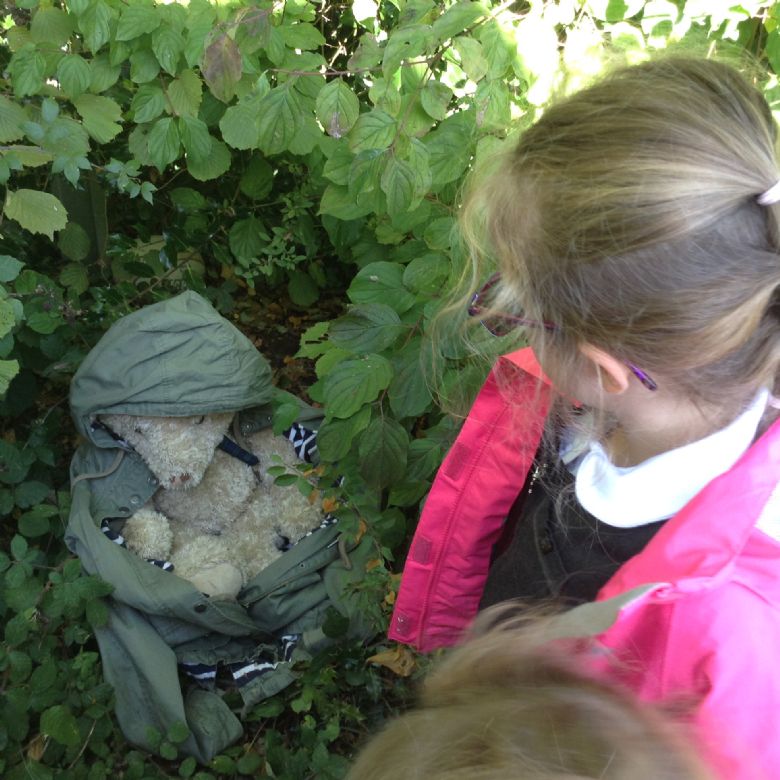 17/10/18
Autumn has arrived in our book corner! The children have helped to decorate it by making fingerprint autumnal trees! Overnight the leaves on our tree have changed from green to oranges and reds. The children were very excited to see the changes and we talked all about what happens when the seasons change. We have even collected leaves from outside to put on our weather display! The class are looking forward to how our tree will change for the next season now... Winter!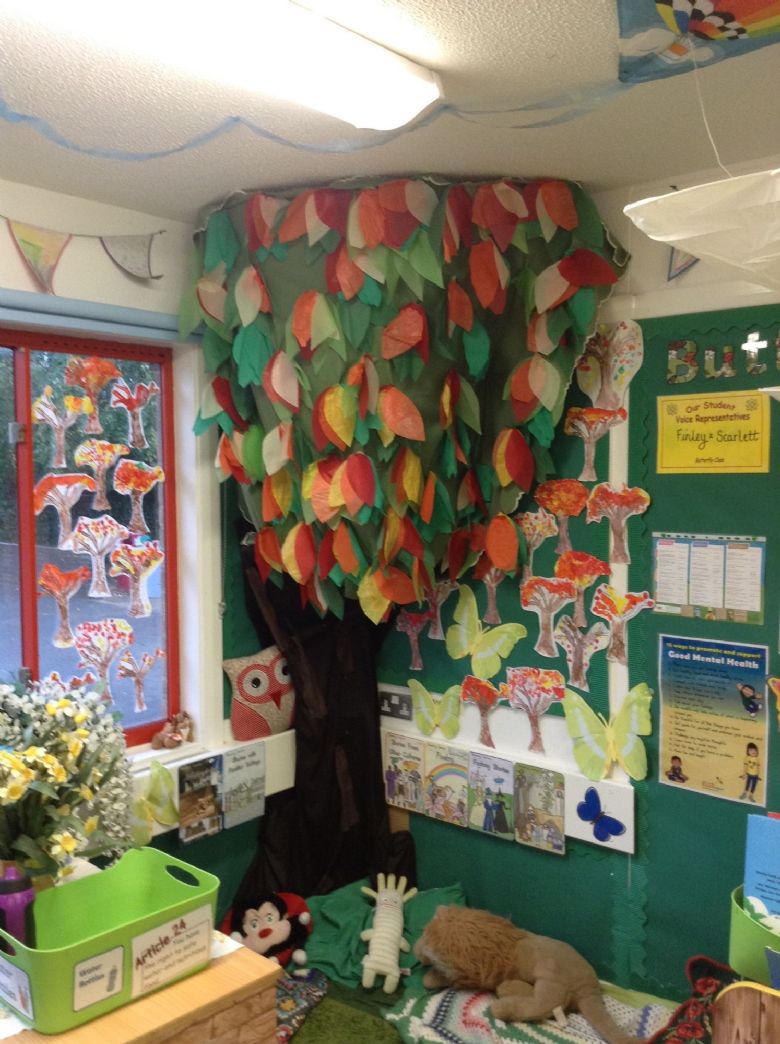 Meet The Team