Butterfly - YEAR 1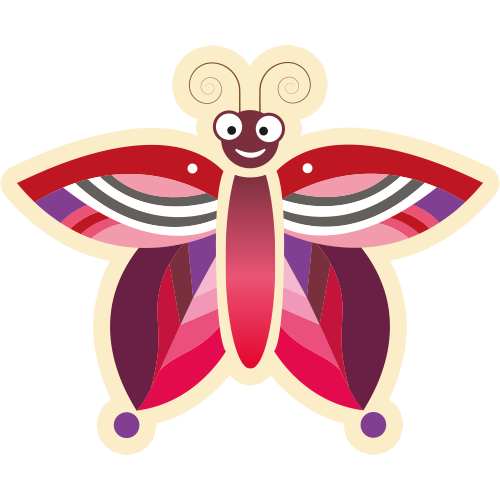 Welcome to Butterfly Class page!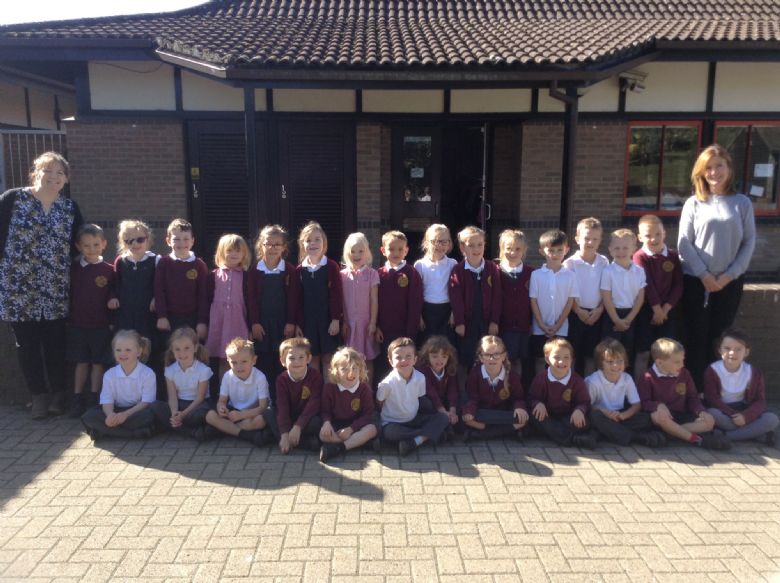 Welcome to Year 1, we were all very excited to start in Year 1 and have really enjoyed our first few weeks in Butterfly Class! Watch this space to find out what we have been learning about!
26.03.19
Butterfly Library Trip!
Today we walked to the library in the village to mark World Book Day. We learnt about how to use the library and talked about the free books we can get with our World Book Day token. Then we played a game of Mr Men pairs! Mrs Thomas, the librarian, also read us a story all about a cat that visits a library. We all really enjoyed our trip to the library and are excited to go back to start borrowing books! Remember if you still haven't used your token from World Book Day they are only valid until 31st March!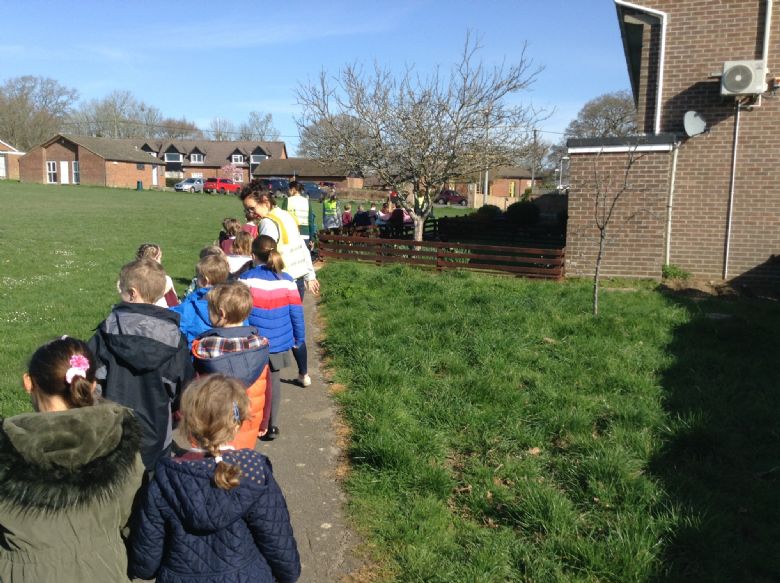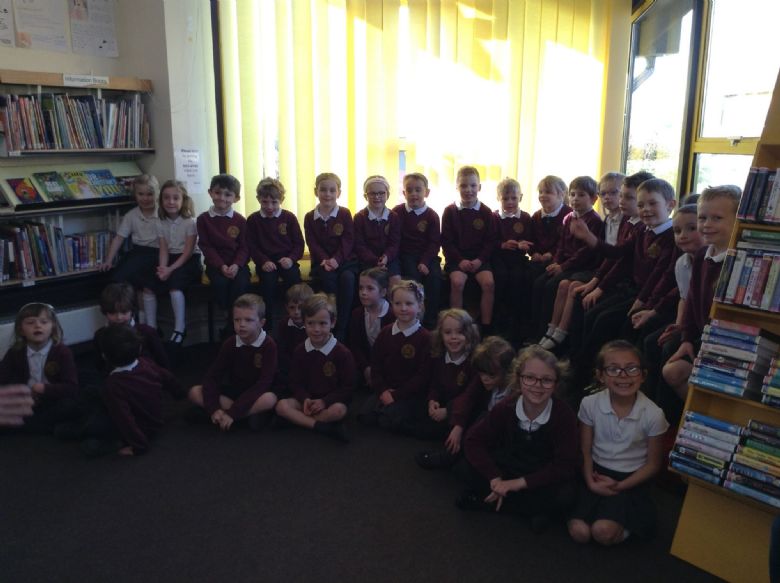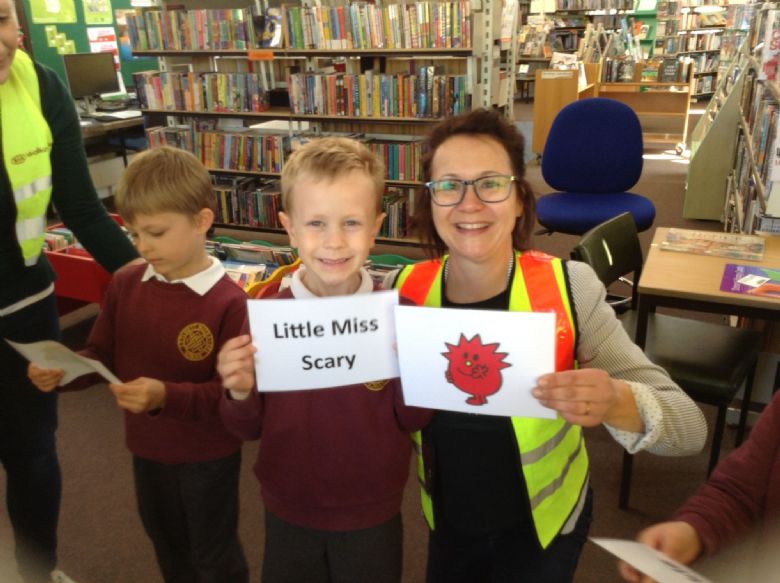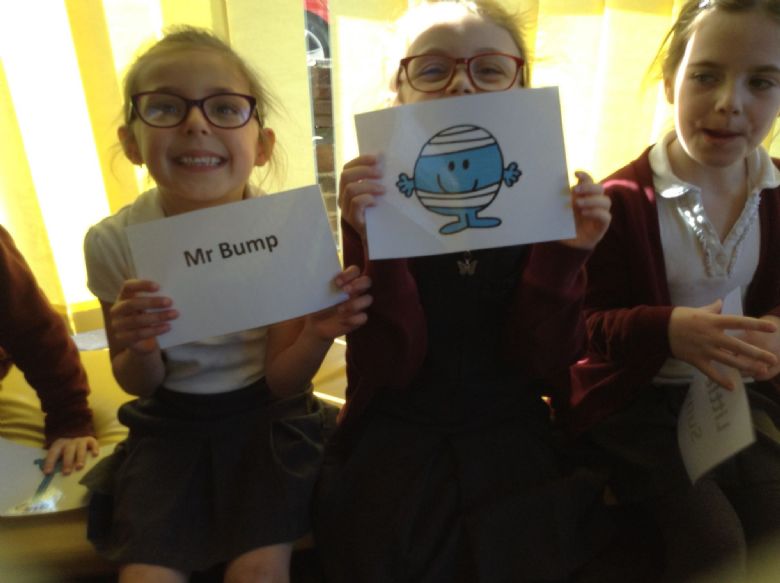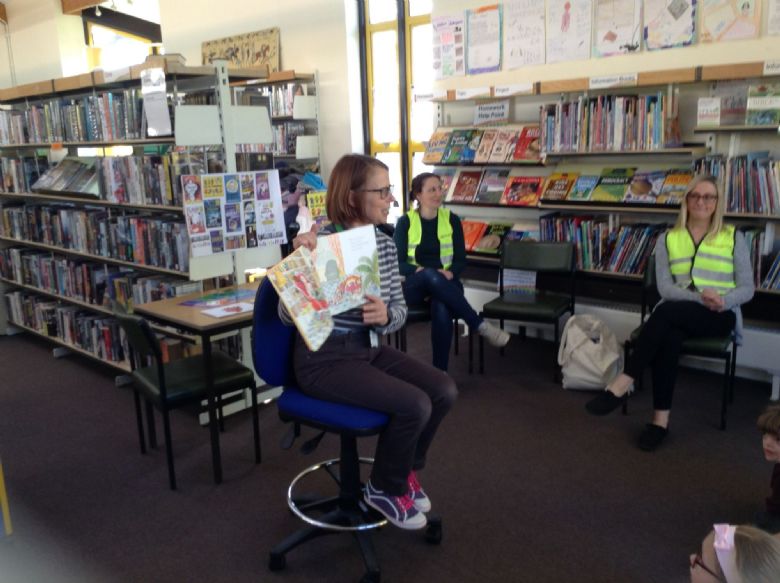 21.3.19
The Life Van.
Today we had a special lesson in The Life Van. We were all very excited to go into this special classroom. We learnt all about the different food groups and which foods go in these groups. We talked about our bodies and did some exercise to feel our heartbeat. There were flashing lights and stars on the ceiling when we learnt about the importance of sleep. Finally, we met Gerald and helped him solve some problems with his friends. It was a great visit and we can't wait to go again!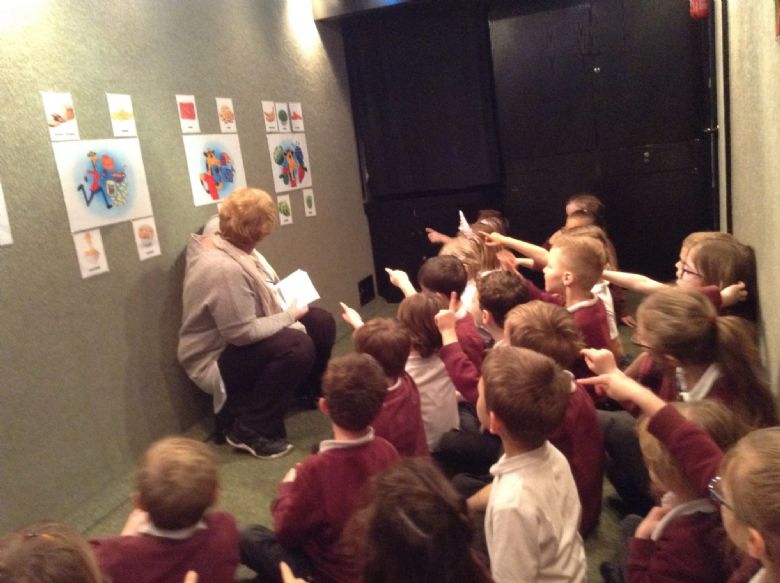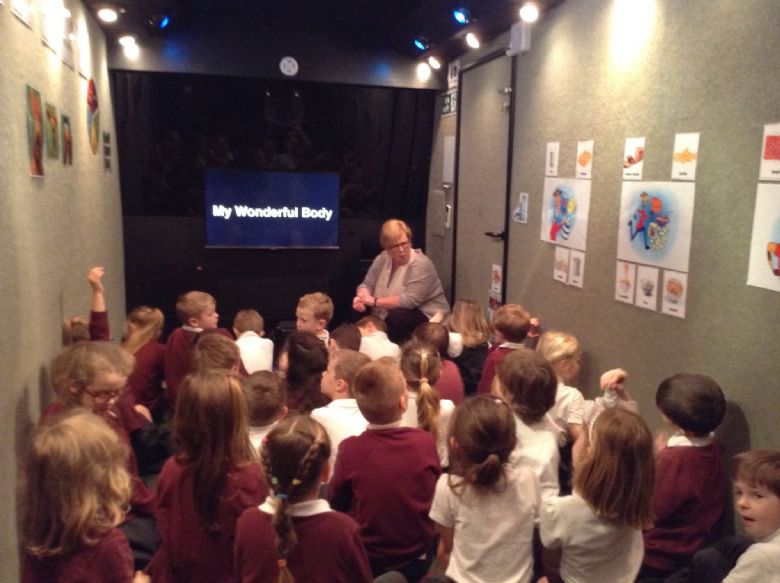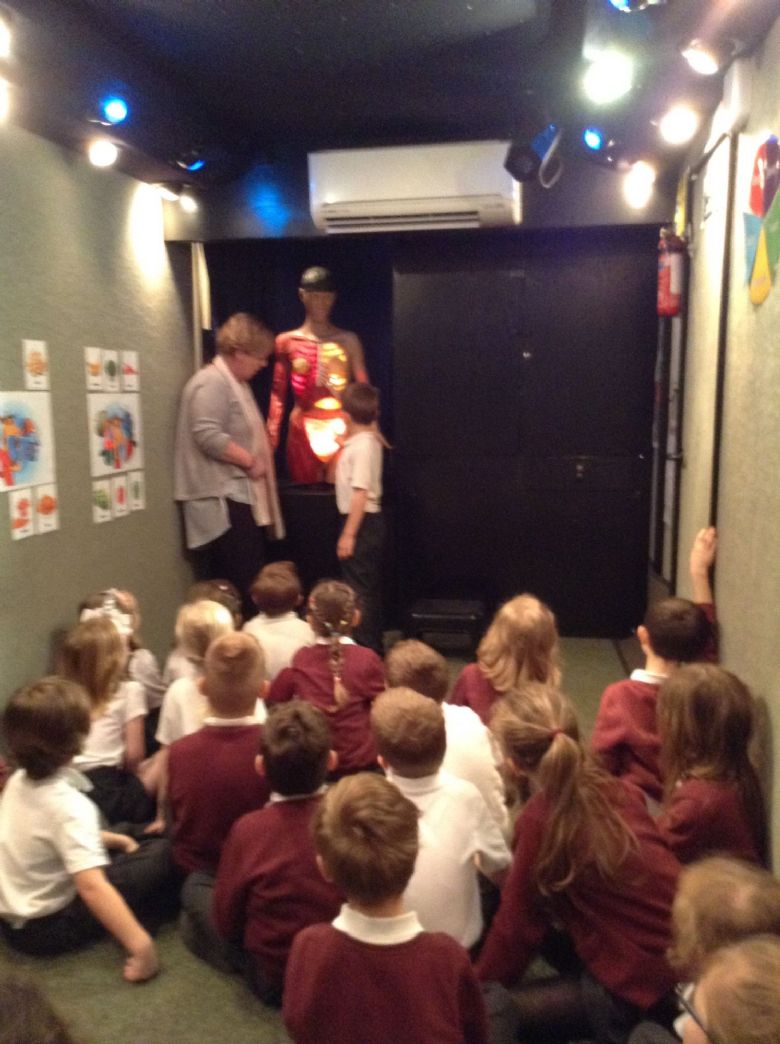 07.03.19
World Book Day!
Here we are in our costumes for World Book Day! We had a lovely day and really enjoyed sharing our favourite books and talking about our book characters. The book we looked at for this week is called 'The Slightly Annoying Elephant' by David Walliams. This is a funny book all about an elephant who gets adopted by a little boy. Mrs Stokes dressed up as the elephant today!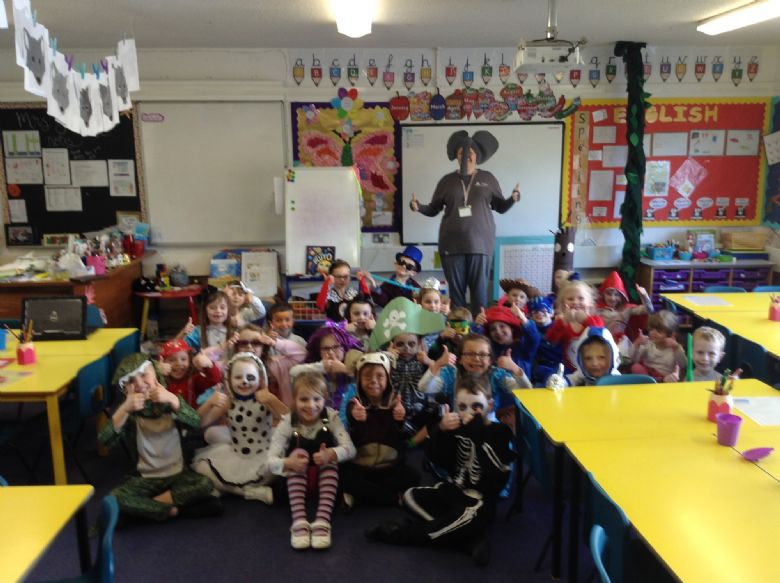 30.01.19
RSPB Bird Watching!
We had a special assembly today led by the RSPB all about birds. Then we went on a bird watch around the school grounds. We worked in small groups to tick off the birds we saw and learnt lots about how to recognise a bird by it's call. We were lucky because we saw lots of birds even though it was cold and damp! We spotted a robin, lots of jackdaws and a kestrel!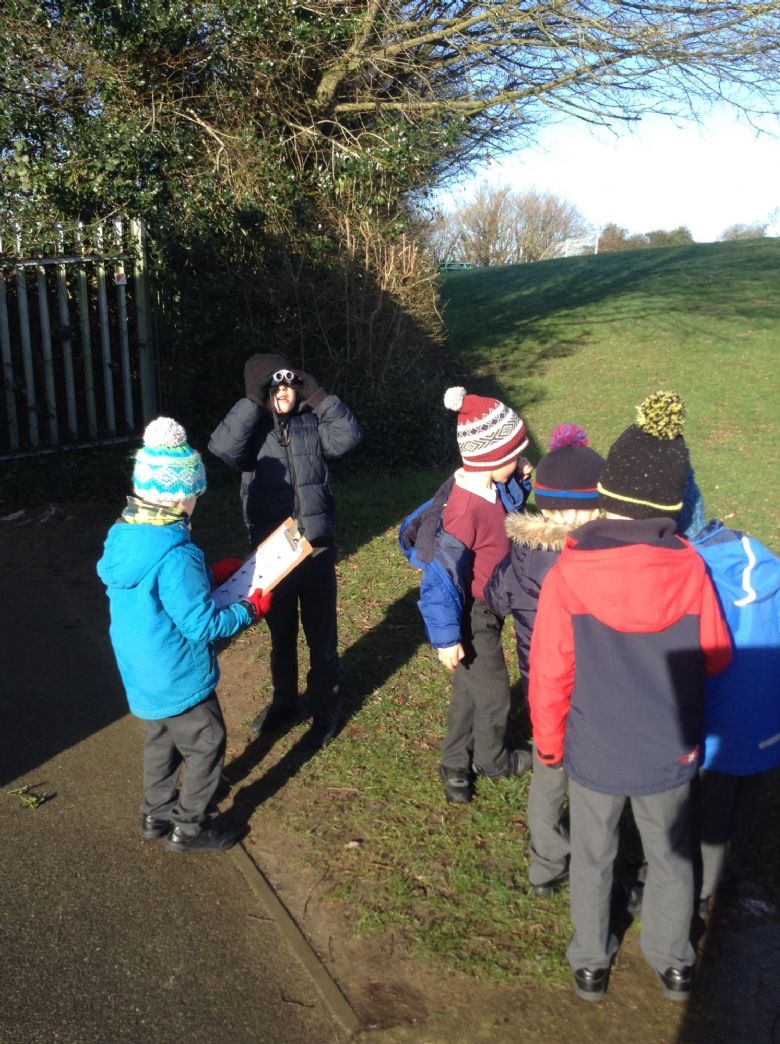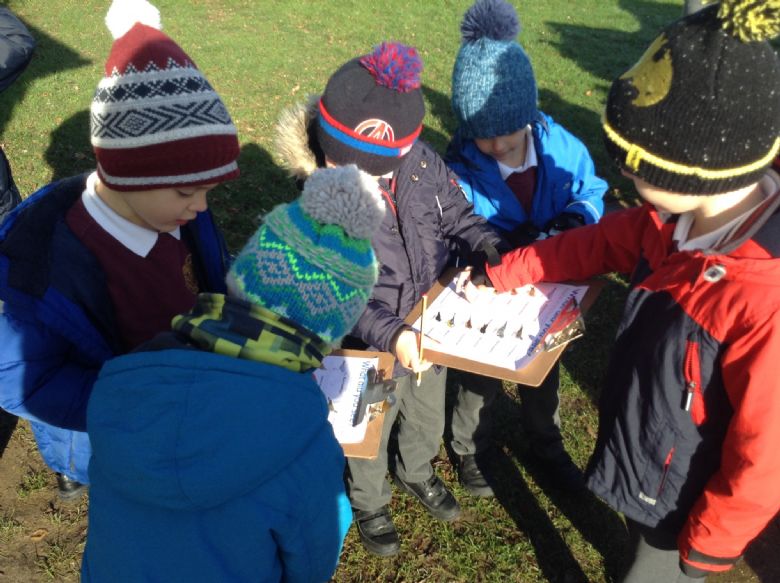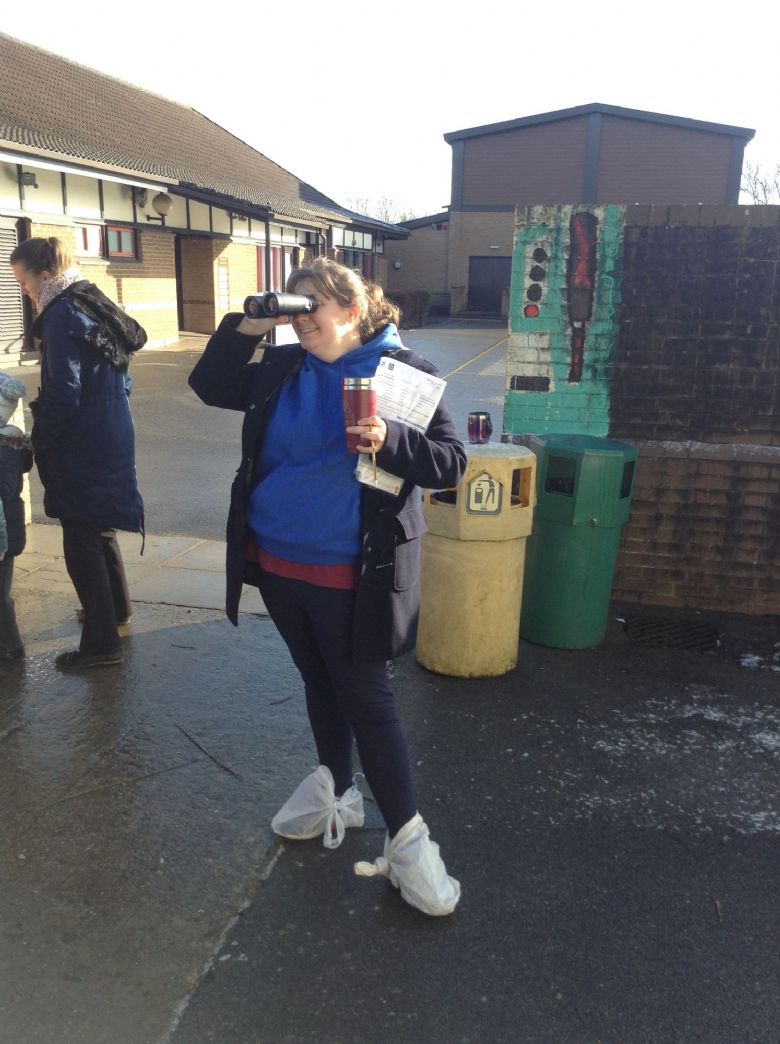 05.11.18
Science Tasting Session!
Throughout this term we have been learning all about our senses and the body parts that match these senses. We have completed experiments to test each sense. Today we tested the last sense, taste! We looked at a range of words linked to taste such as: sweet, sour, savoury, spicy and salty. Then we predicted what each food would taste like and next we tasted the foods and found out! We all enjoyed eating the different foods and some tastes were surprisingly good- lemon!!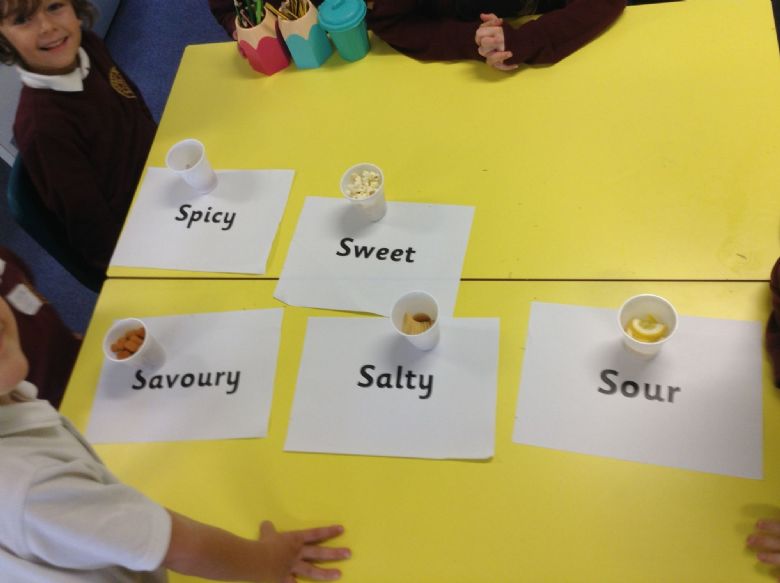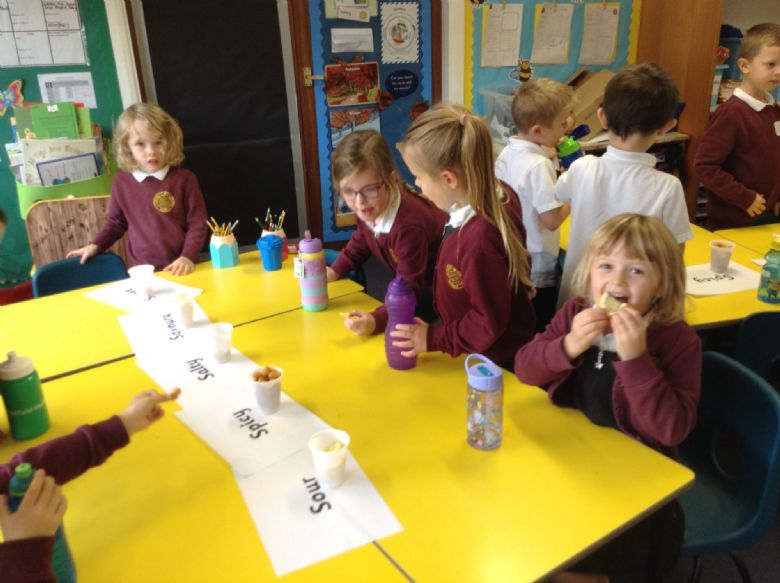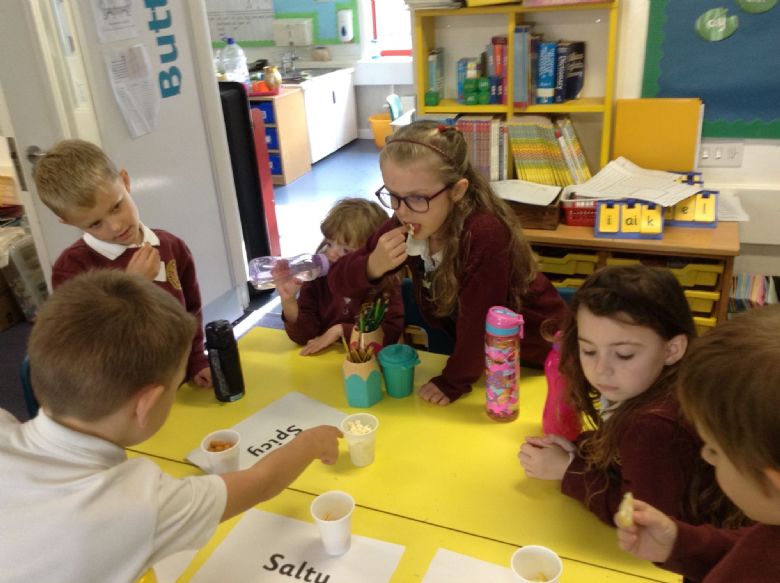 29.10.18
Bob Marley!
We have had a great first week back after half term! We have been learning all about Bob Marley as part of Black History Month. We read a book about his childhood, listened to and sang some of his songs and drew 'The three little birds'. He led a very interesting life and the children really enjoyed listening to the book and finding out about his family. We even listened to Bob Marley while completing our Big Write this week!
24.09.18
Butterfly Class Bear Hunt!
We have been reading 'We're going on a bear hunt' in English this week. We are familiar with this book and were all able to join in with the special parts of the story. After reading the book, we found out that Mr Burton had seen a bear on site and we decided to go on our own bear hunt around the school! This was very exciting! We looked in the barn, playground, orchard and the field. We found lots of clues that a bear had been on the school grounds so we kept looking and eventually we found him!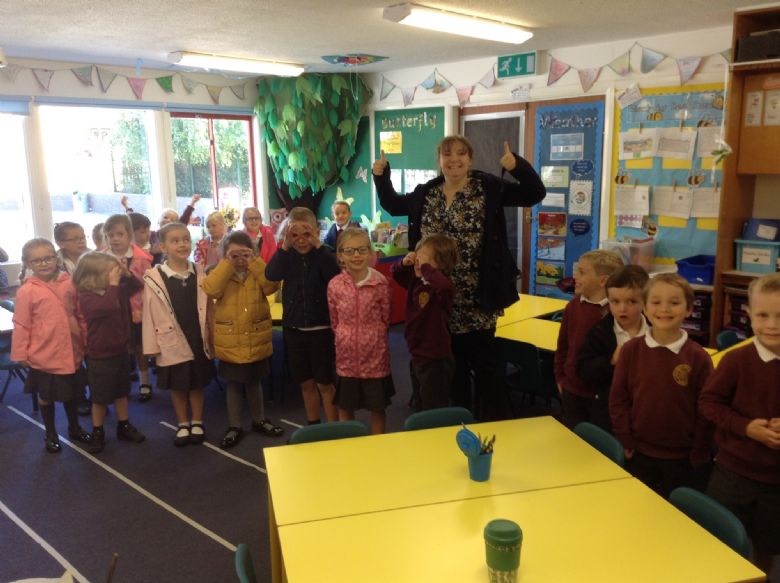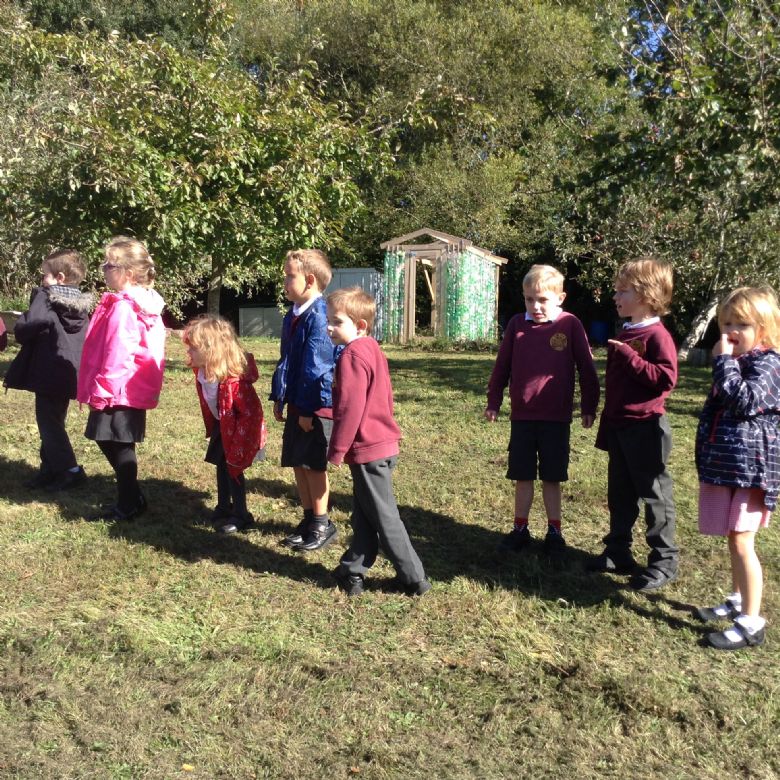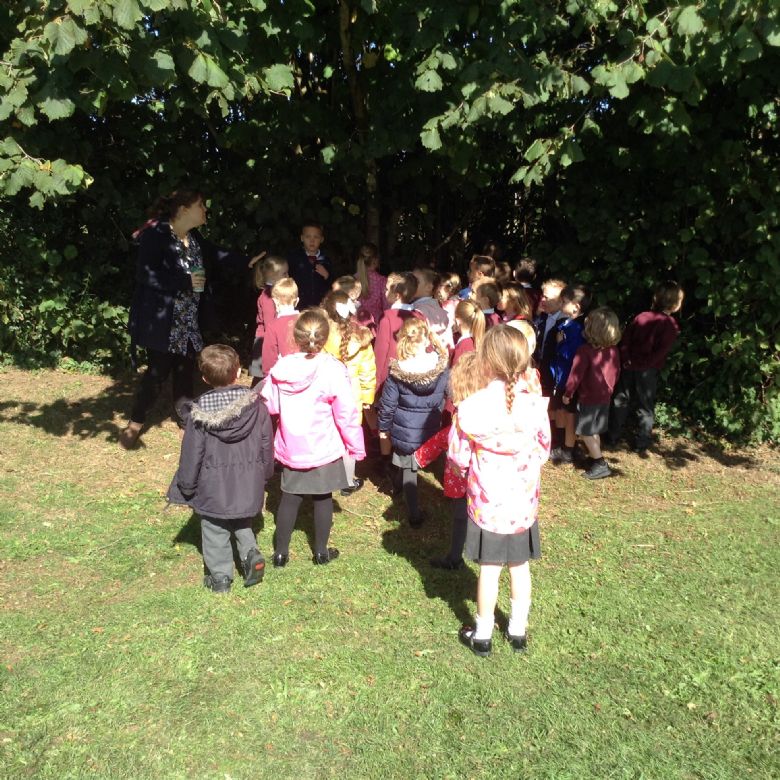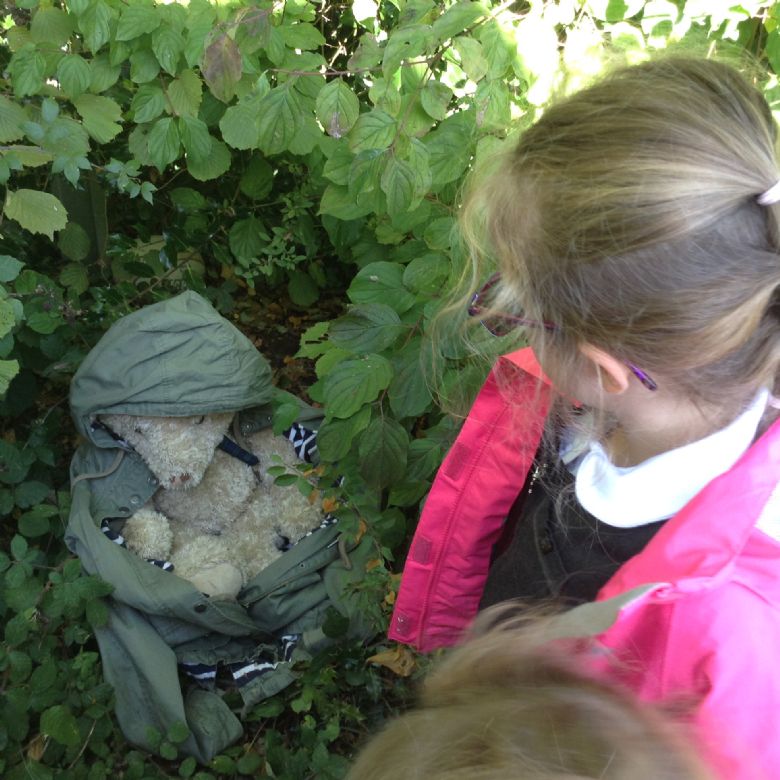 17/10/18
Autumn has arrived in our book corner! The children have helped to decorate it by making fingerprint autumnal trees! Overnight the leaves on our tree have changed from green to oranges and reds. The children were very excited to see the changes and we talked all about what happens when the seasons change. We have even collected leaves from outside to put on our weather display! The class are looking forward to how our tree will change for the next season now... Winter!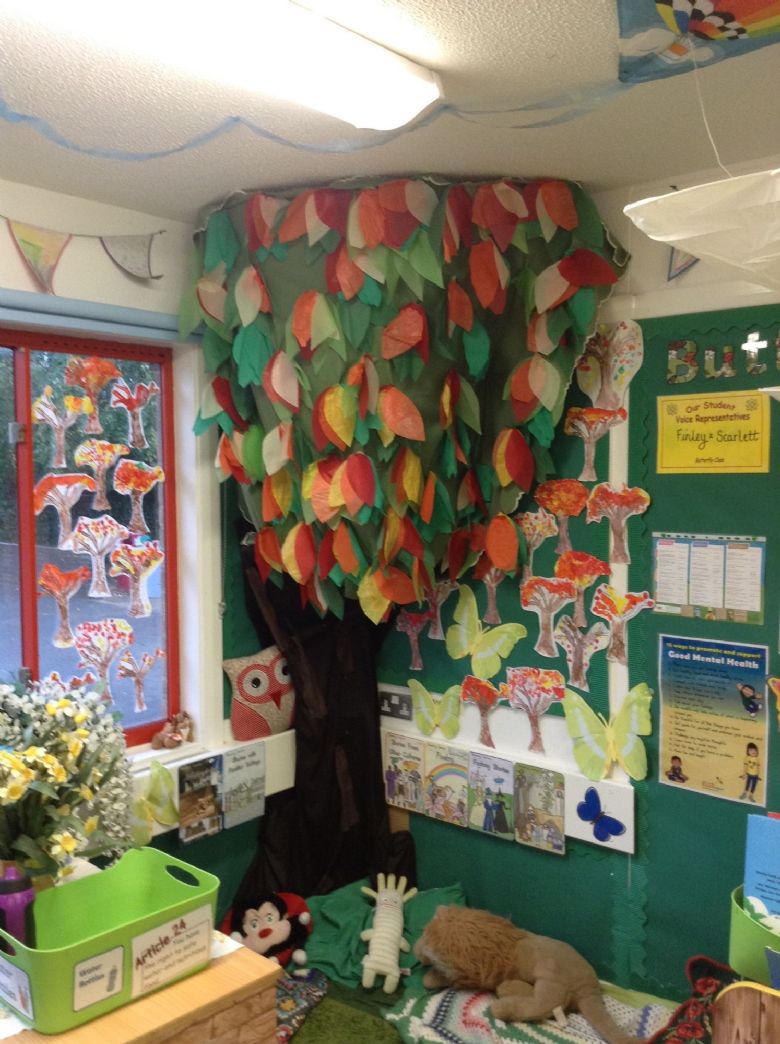 Meet The Team